Inside: Just in time for fall, learn how to make an adorable popsicle stick pumpkin keepsake with craft sticks, paint, and glue. 
Our popsicle stick pumpkin keepsake is a fun DIY gift that kids can make for their loved ones at home or school. It requires minimal craft supplies and can easily be adapted to a large group of kids by working in stations or small groups.
Related: Pine Cone Pumpkin Craft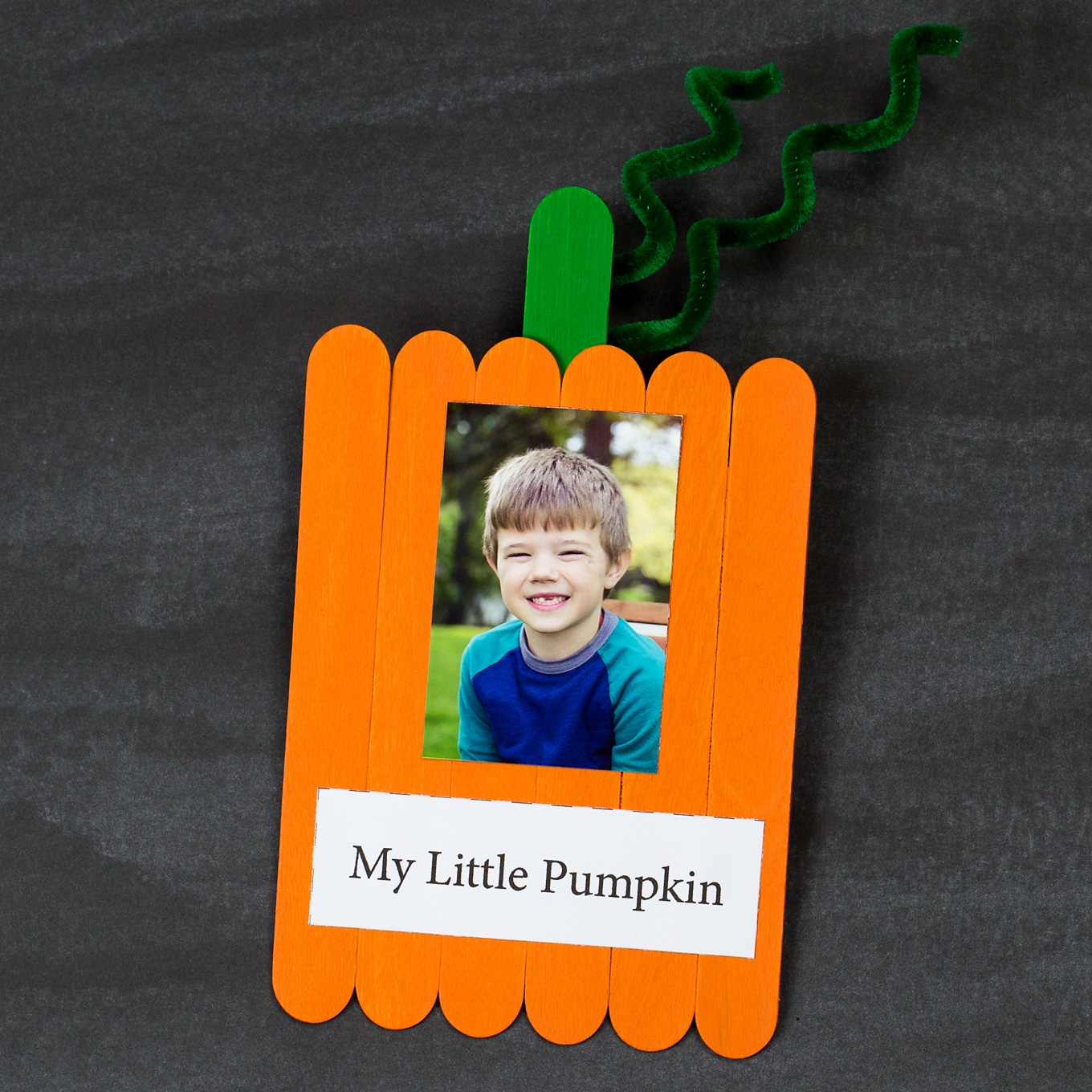 MY LATEST VIDEOS
How to Make a Sweet Popsicle Stick Pumpkin Keepsake
Do you have a little pumpkin? I have two, and they are growing up faster than I wish to admit. The keepsake crafts they've made me throughout the past seven and nine years are cherished. I hope they will continue making them…no matter how old they get!
Older kids can make this popsicle stick pumpkin independently (my son began using a low-temperature hot glue gun when he was in kindergarten), but for the ease of making it with large classes of kids, I recommend prepping the wooden pumpkins.
To Make This Pumpkin Craft You Will Need
Popsicle Stick Pumpkin Directions
After gathering supplies, print the My Little Pumpkin Template. Use scissors or a paper cutter to cut out the rectangles.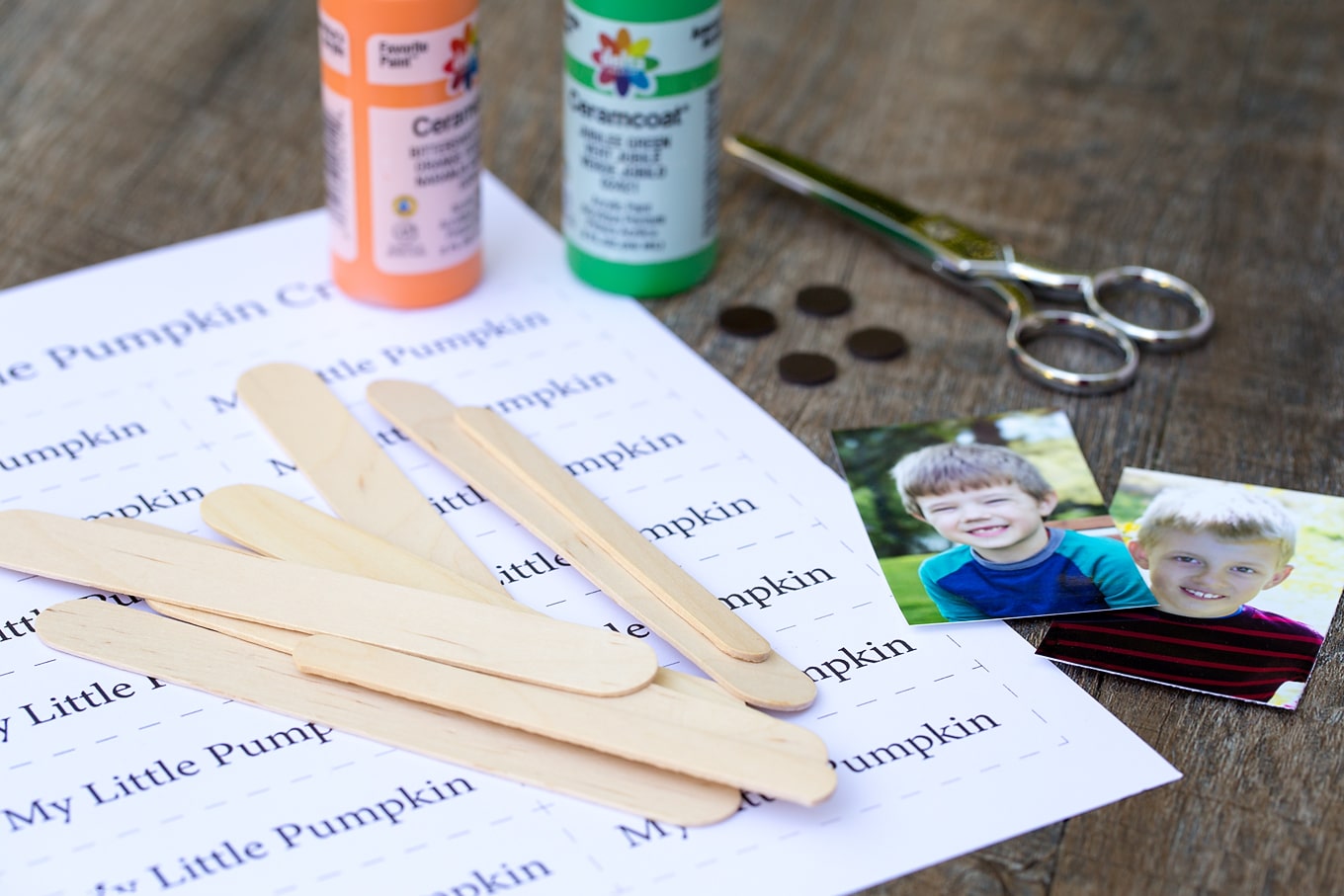 Next, invite the kids to line up 6 jumbo craft sticks. Glue 2 standard sized craft sticks on top of them. This will be the back of the pumpkin keepsake.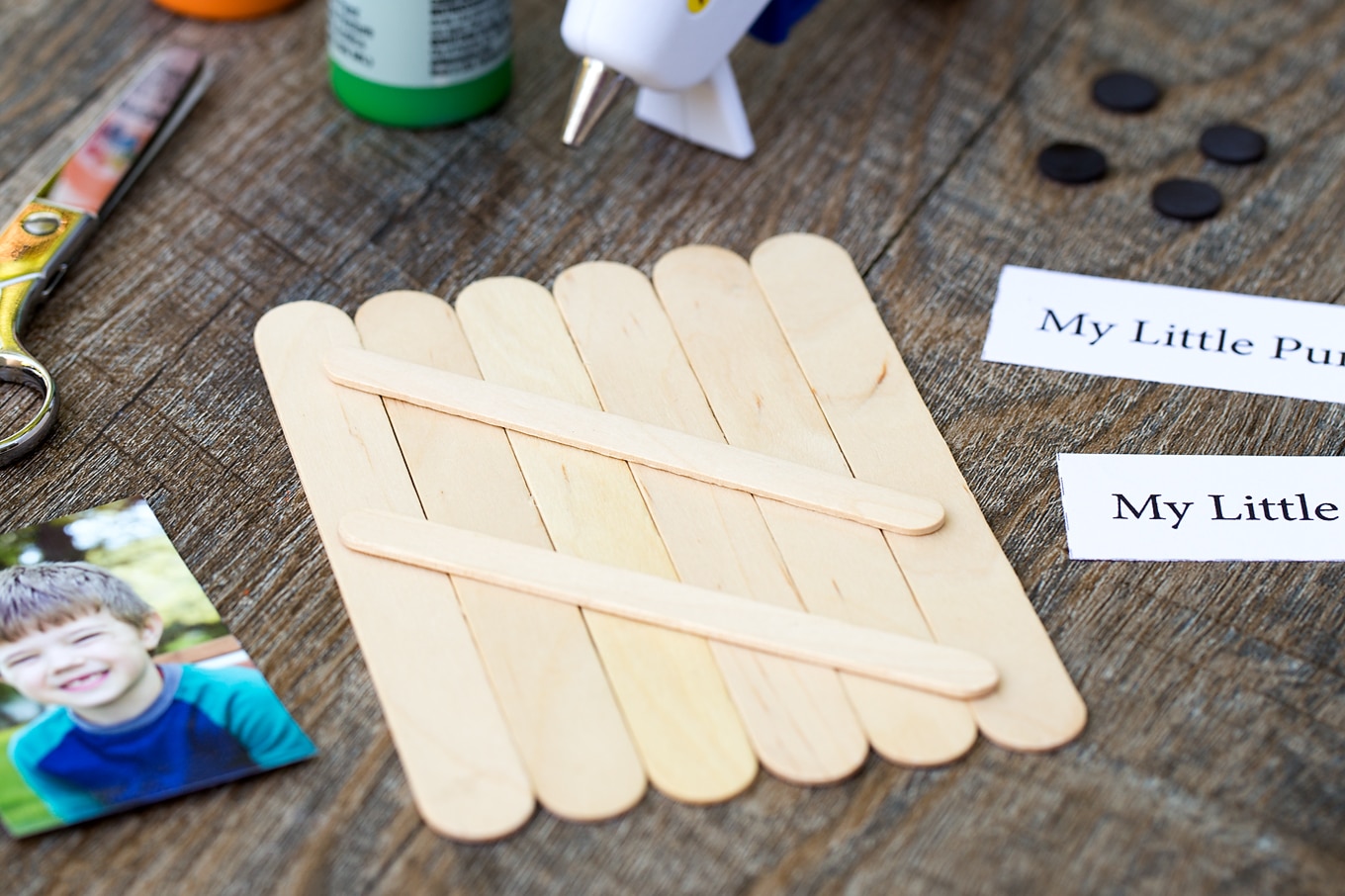 When the glue is dry, paint the front of the pumpkin keepsake orange. Next, paint one jumbo craft stick green. Allow the painted craft sticks to dry completely.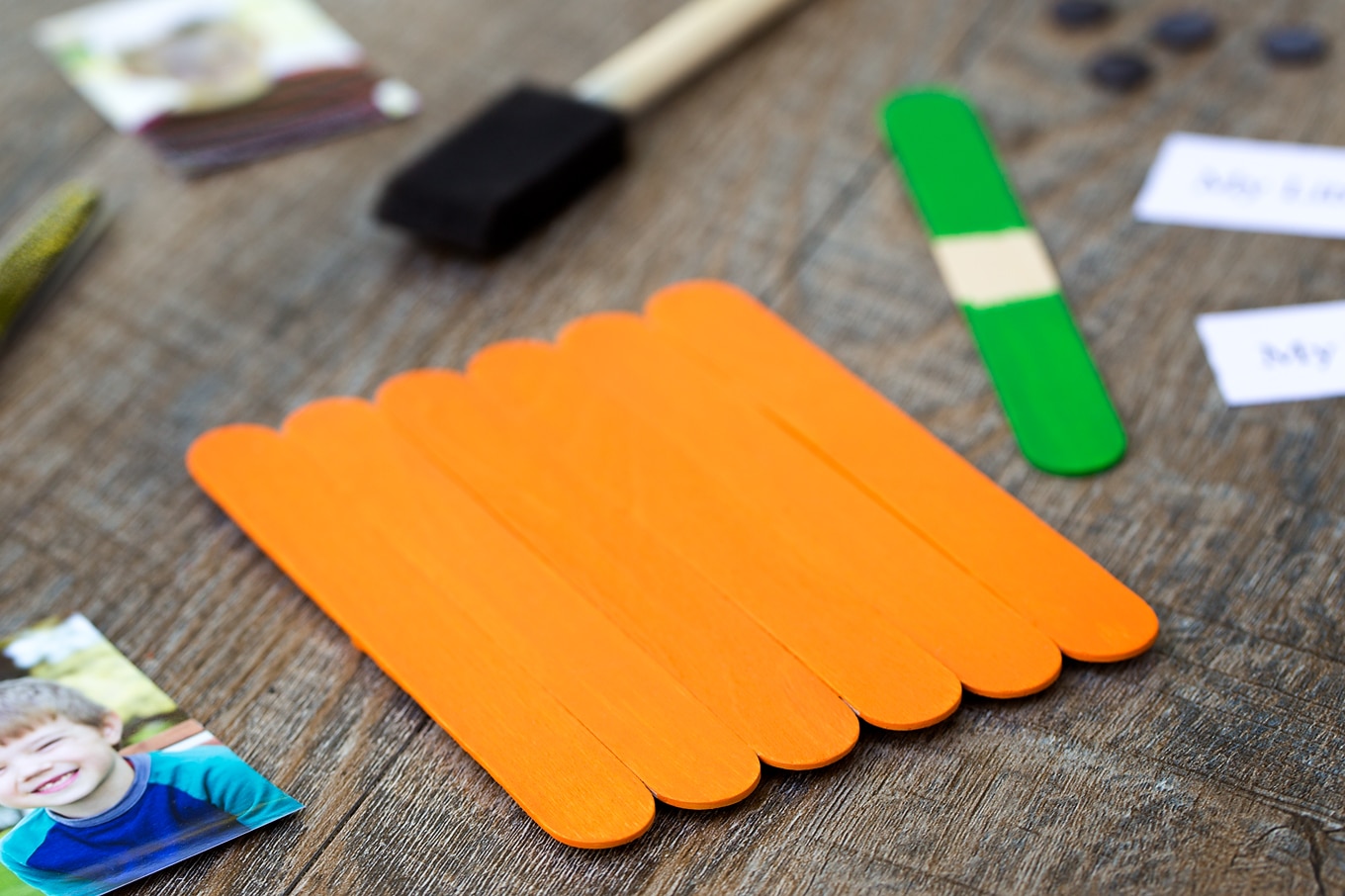 When the craft sticks are dry, use the scissors to cut the green craft stick in half. Then glue the green craft stick to the back of the pumpkin keepsake.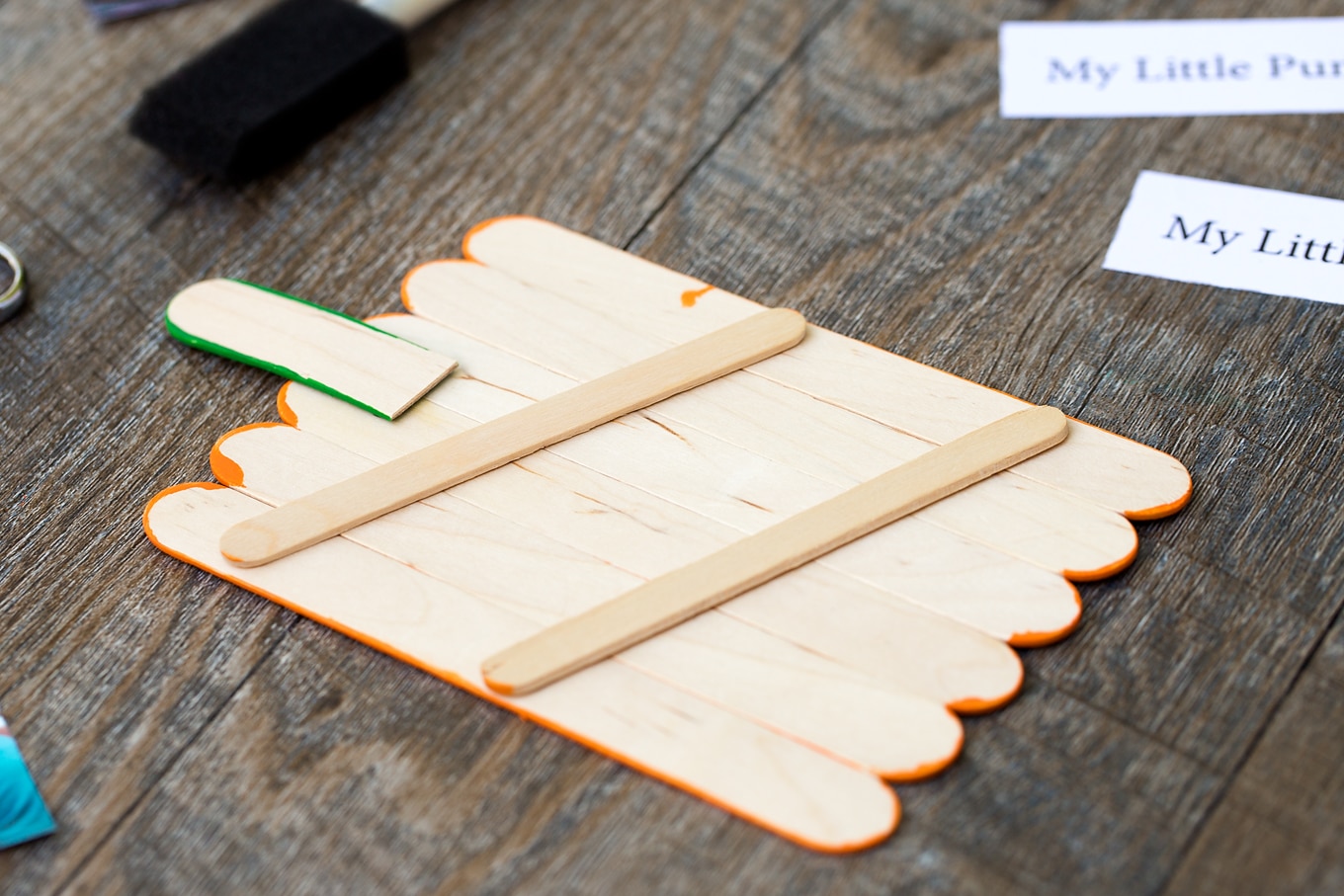 Related: Scrap Ribbon Pumpkin Suncatchers
Glue or tape the photograph and My Little Pumpkin words onto the front of the pumpkin.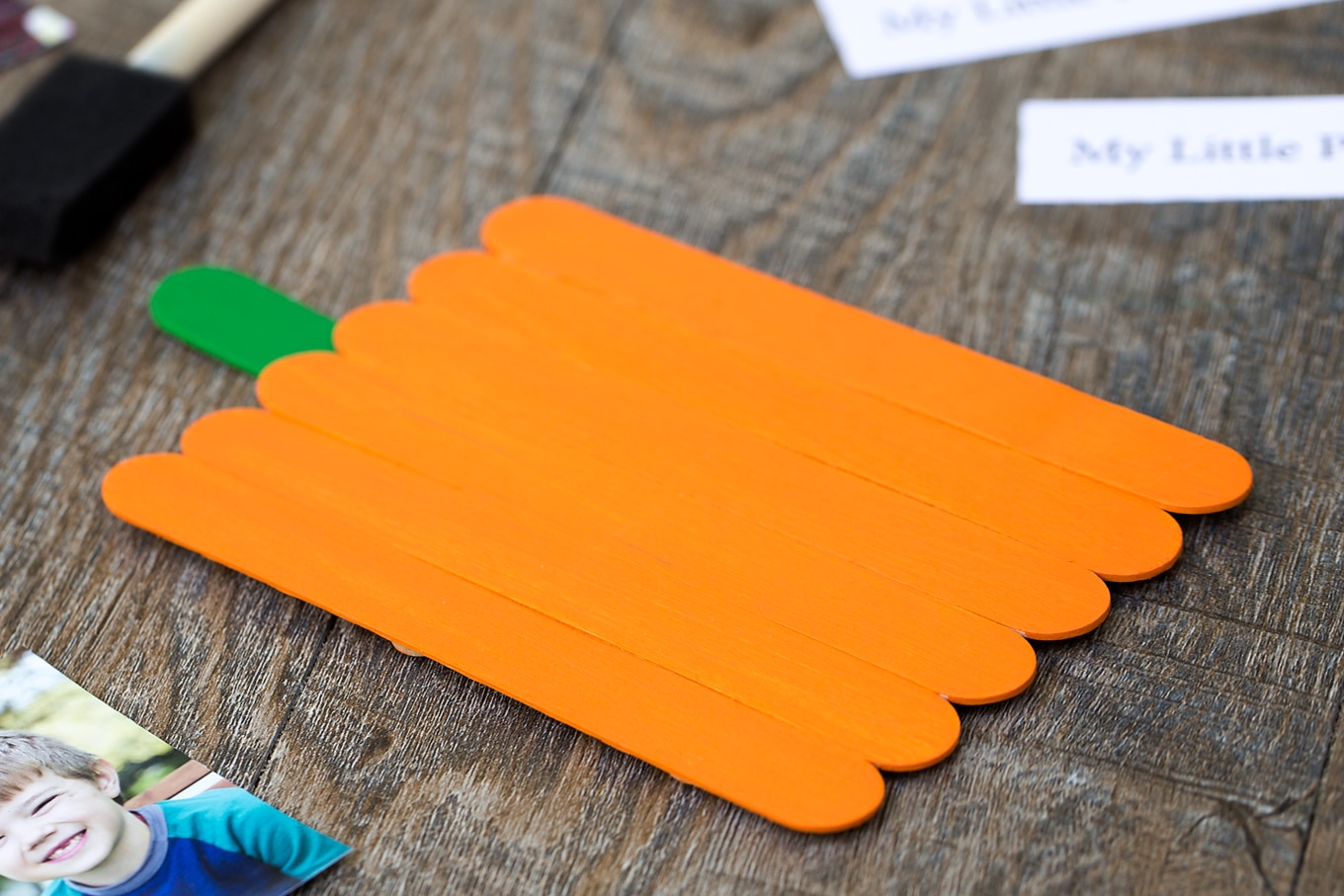 Then invite kids to cut 1 pipe cleaner in half. Twist the pipe cleaner around a pencil to create vines for the pumpkin. After that, glue the vines to the back of the pumpkin.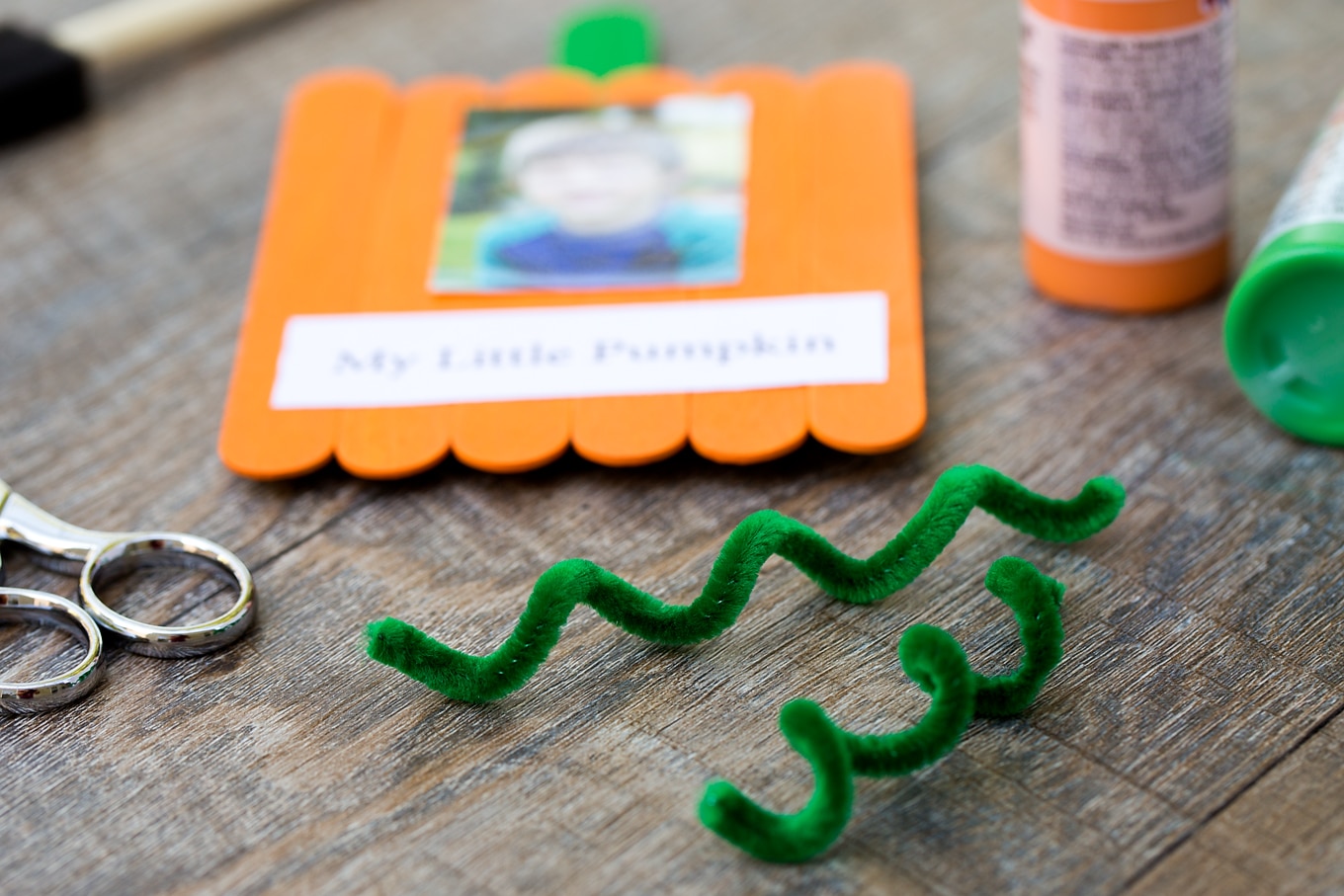 Related: No-Carve Nature Pumpkins
Finally, if desired, secure magnets to the back of the painted popsicle stick pumpkin so that it can be hung on the refrigerator.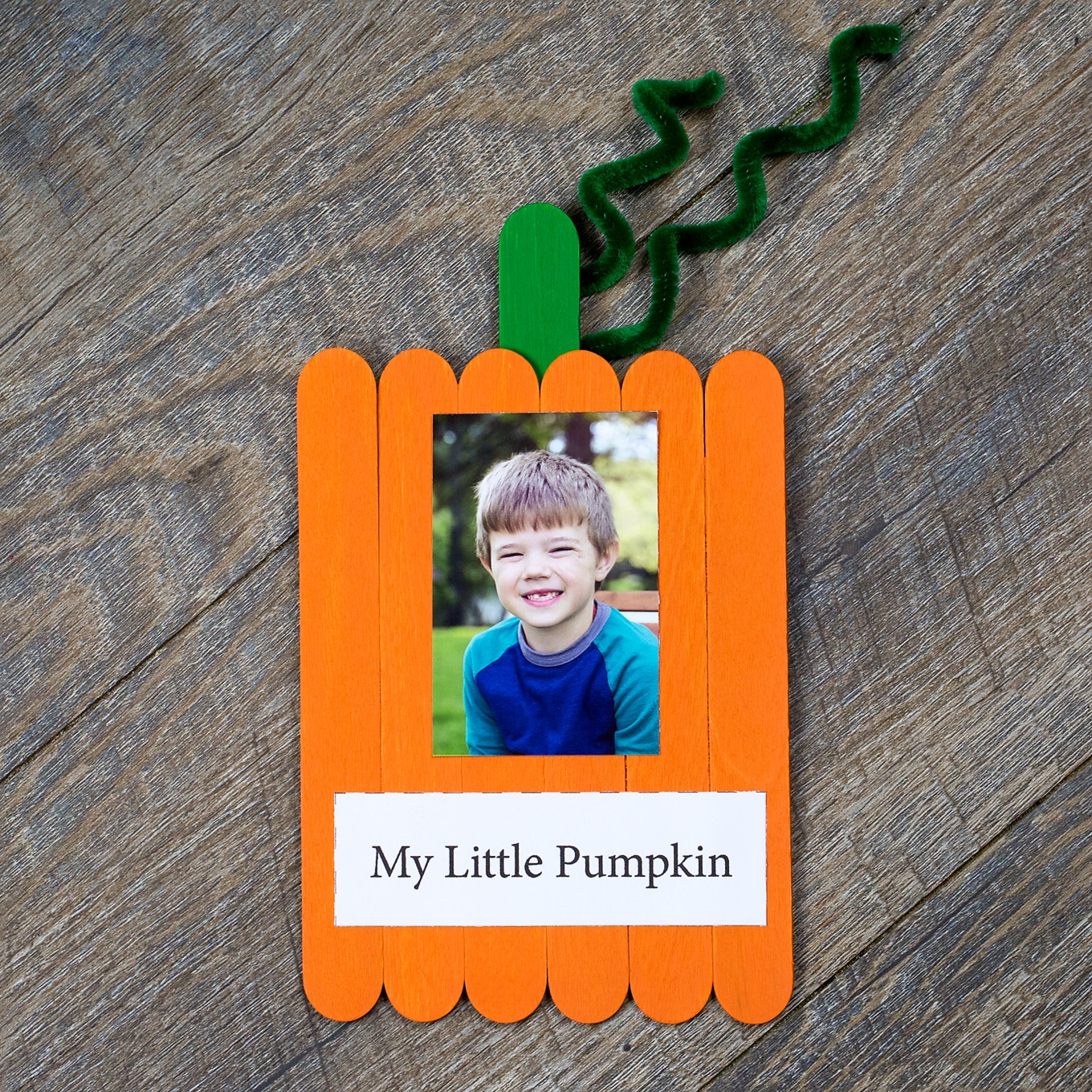 Isn't it darling? Perfect for kids to make after a visit to the pumpkin patch.
Video Tutorial: Popsicle Stick Pumpkin
Watch the video below to be guided through each step of this craft. You can view more easy kids craft tutorials on our Facebook Page, Teachers Pay Teachers Page, or right here on our website.
Save This Craft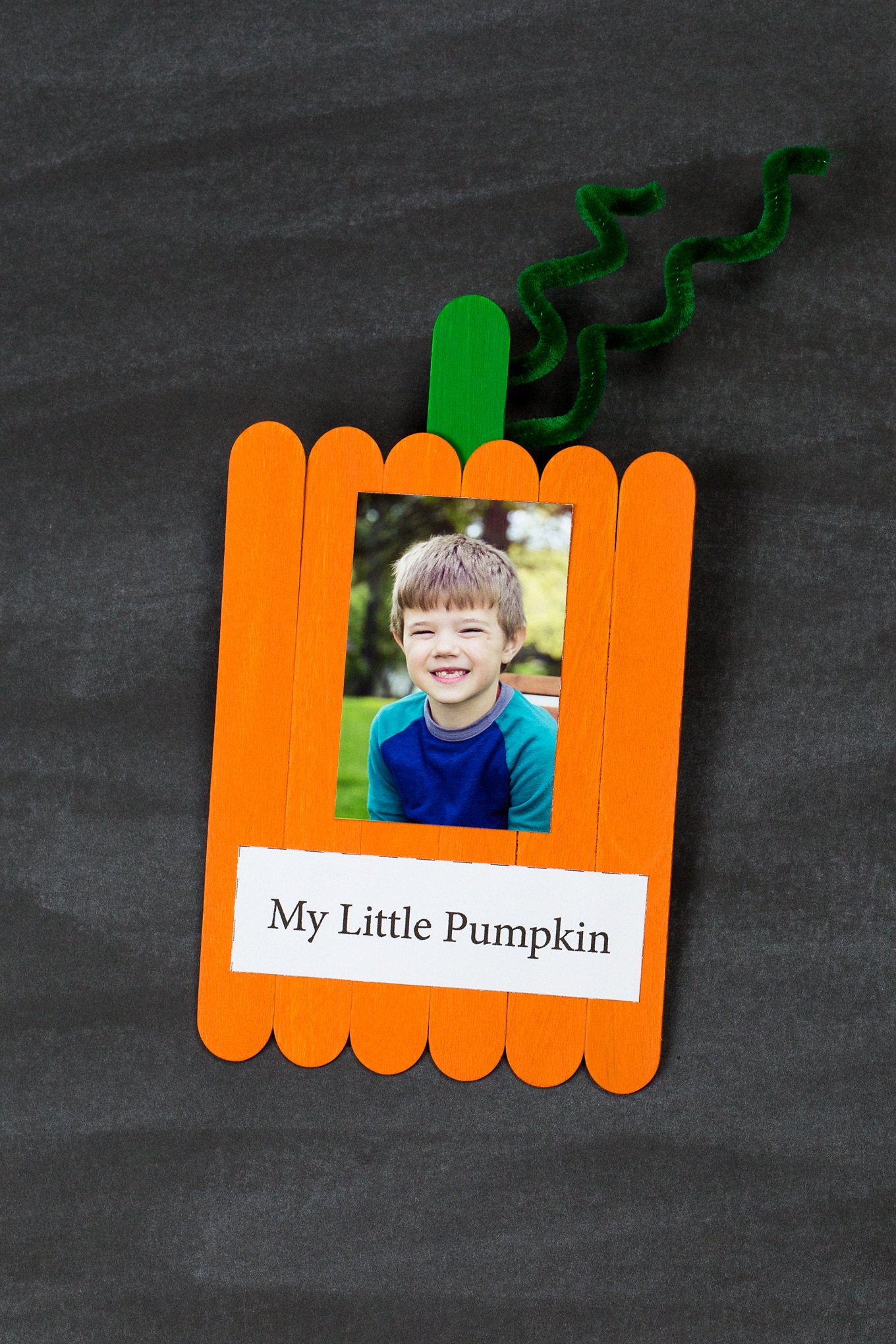 More Pumpkin Crafts for Kids
Click the images below to view more pumpkin crafts for kids.