Shared below is a tutorial for Easy Keepsake Chalkboard Ornaments, guaranteed to make your heart swoon every holiday season.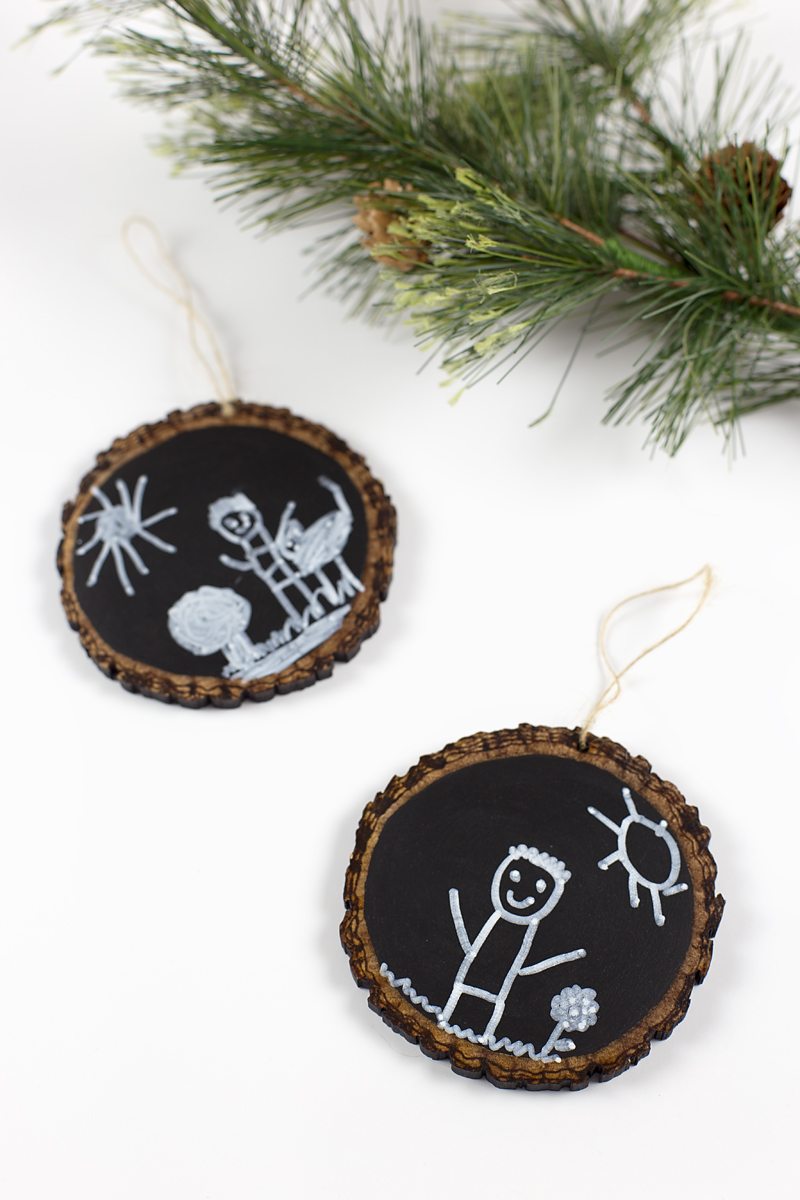 This post contains affiliate links. Opinions are my own.
Easy Keepsake Chalkboard Ornaments
If you've been following along for a while, you know that I'm sentimental and adore keepsake crafts. But here's the problem…my boys are now 6 and 8! Their hands and feet are getting big—almost too big for classic hand and footprint art.
So what's a Mama to do?
One idea is to preserve the other little bits…handwriting, sketches, drawings, and of course take a lot of photos. This holiday season, we created an Easy Keepsake Chalkboard Ornament that actually uses "permanent" chalk! My boys' 2016 illustrations will now be enjoyed for many years to come.
To make this craft you will need: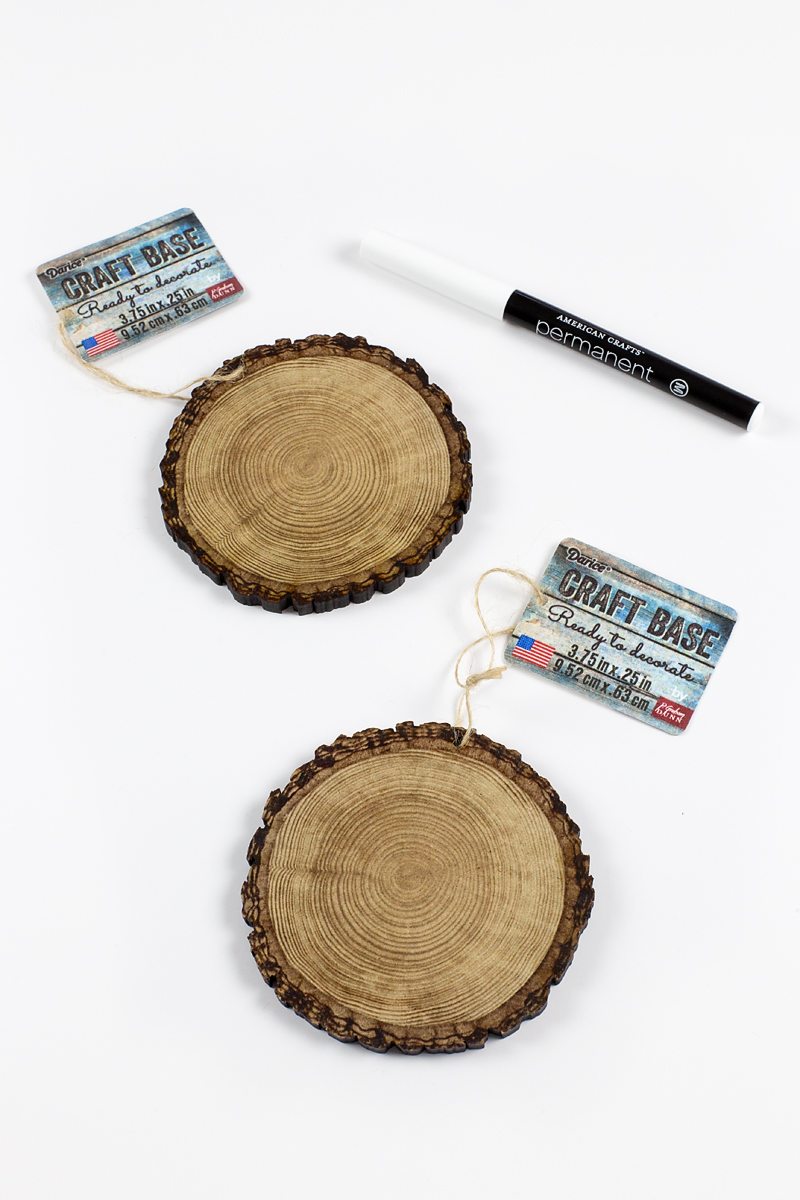 After gathering supplies, use the paintbrush to apply 2 layers of chalkboard paint. Be sure to let the paint dry in between layers.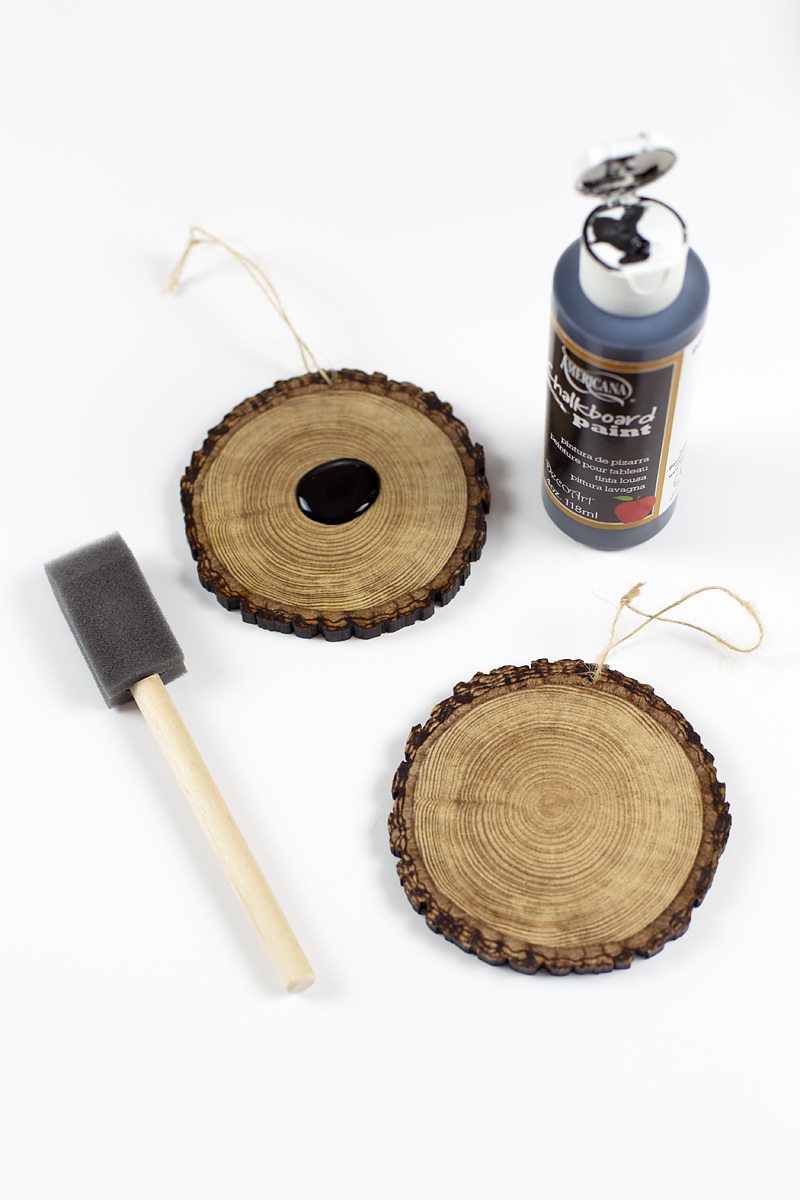 Invite children to draw a small picture on the dried chalkboard paint. I reminded my boys to draw carefully, as the chalkboard markers we were using were permanent. Both boys drew pictures of themselves in the summer, with my youngest son adding the companionship of our family dog.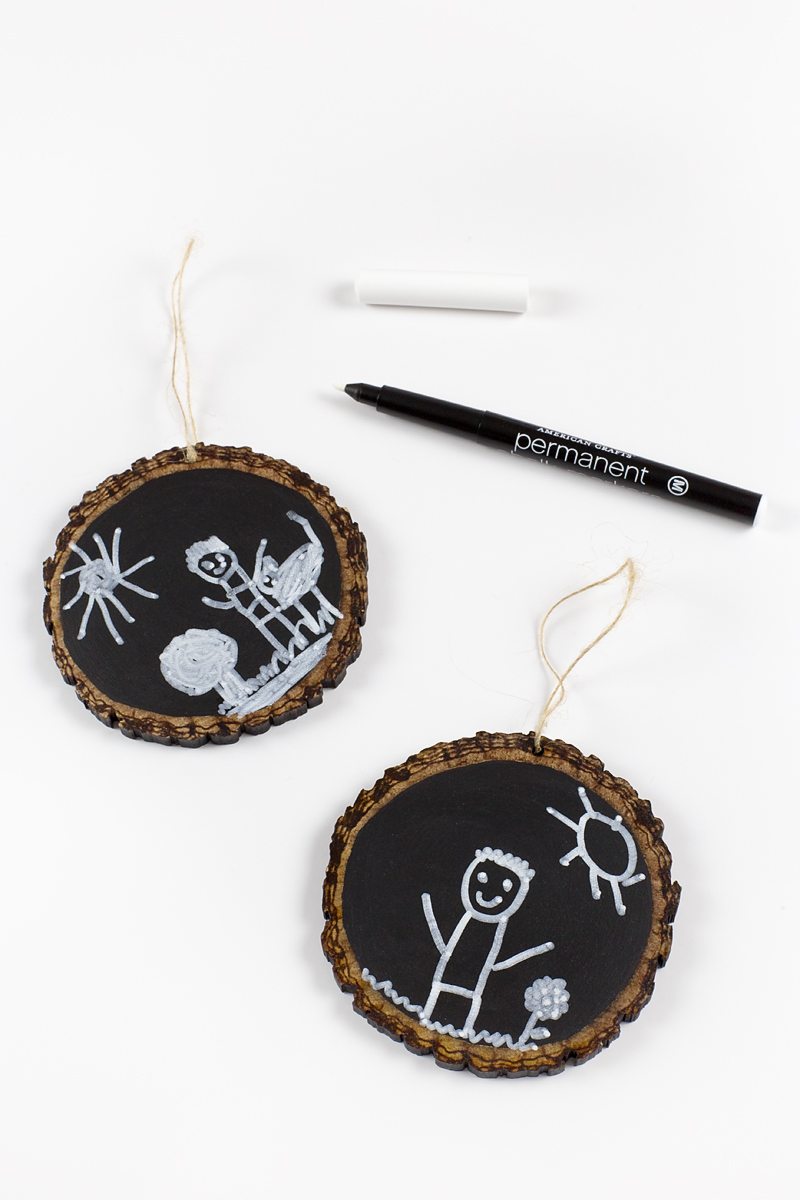 Our ornaments came with twine already attached, but if yours don't, tie a small loop of thin twine through the hole.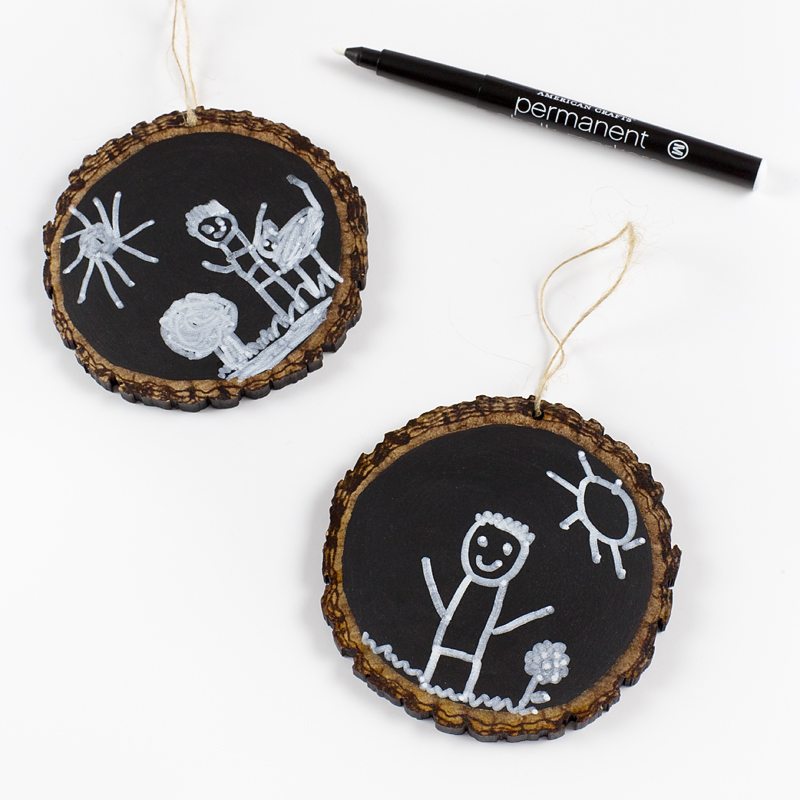 Be sure to have your children sign and date the back of the ornament!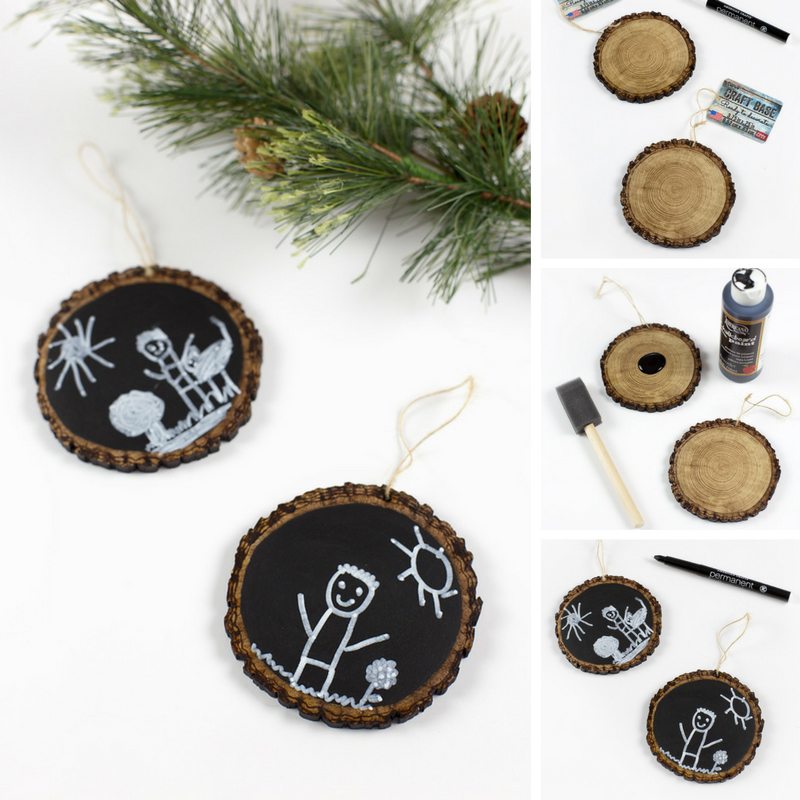 More Keepsake Ornaments
Click the images below to view more creative keepsake ornaments for kids.