Inside: Looking for an easy and fun paper butterfly craft for kids? This fluttering butterfly craft includes a printable template, making it perfect for home, school, or special butterfly programs at libraries, museums, or butterfly exhibits.
Summer is the perfect season for colorful butterfly crafts! Whether kids are learning about insects, the butterfly lifecycle, colors, or simply enjoying a creative art activity at home, this fluttering butterfly craft is a fun way to extend your summer unit.
Related: Classic Coffee Filter Butterfly Craft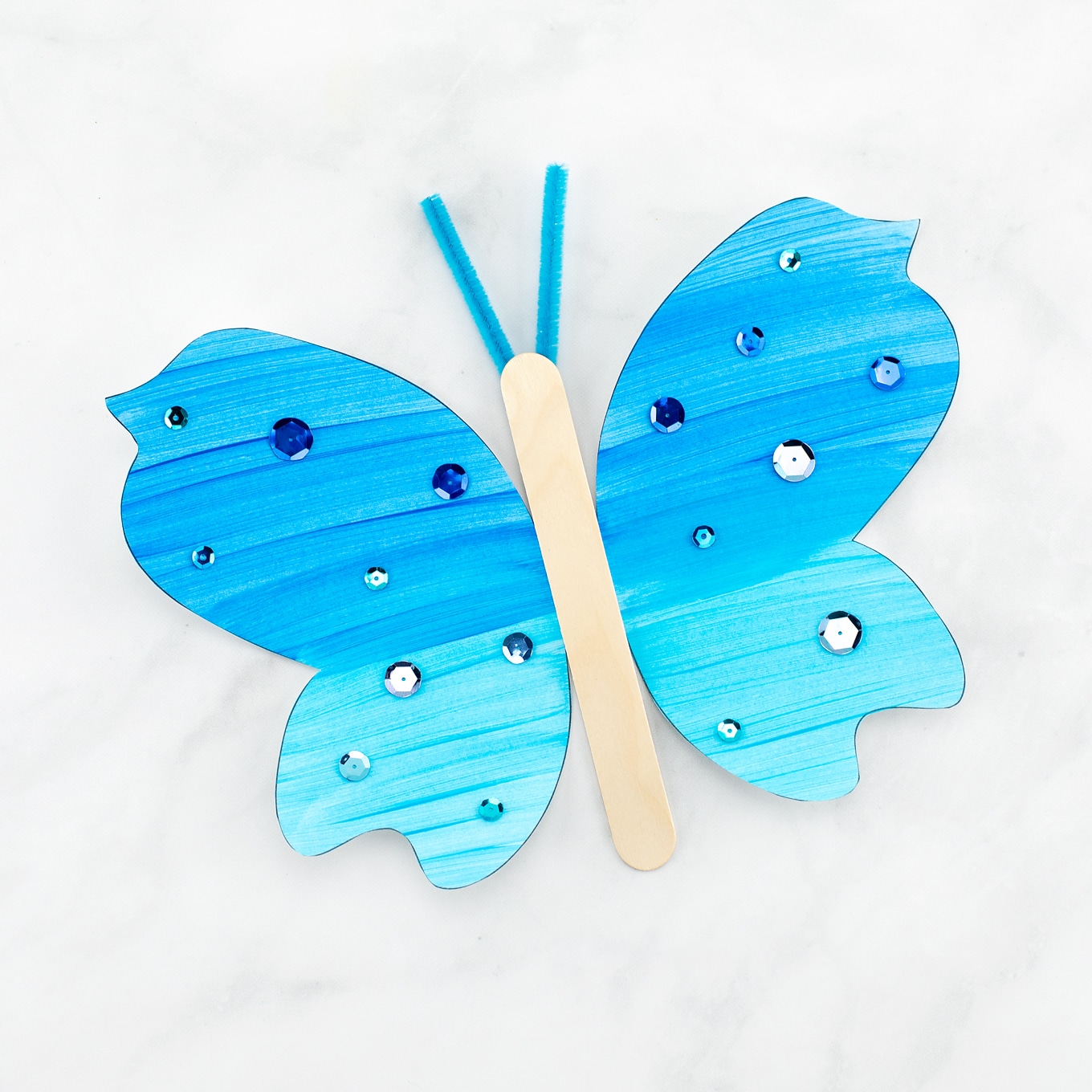 How to Make a Fluttering Paper Butterfly Craft
Kids of all ages will enjoy painting the flying butterfly craft template to create a graceful butterfly with fluttering wings. Pair it with: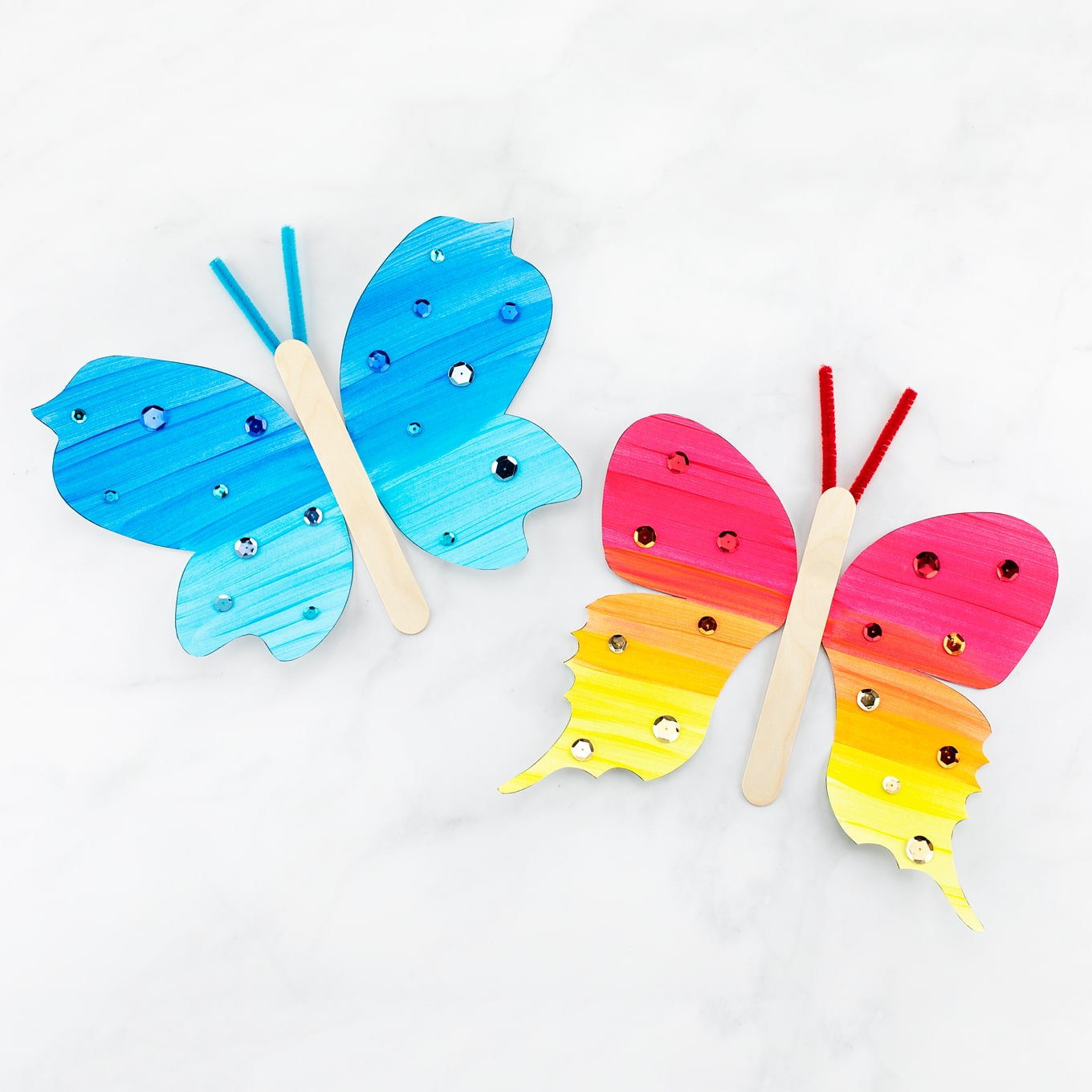 Craft Supplies Needed to Make the Paper Butterfly Craft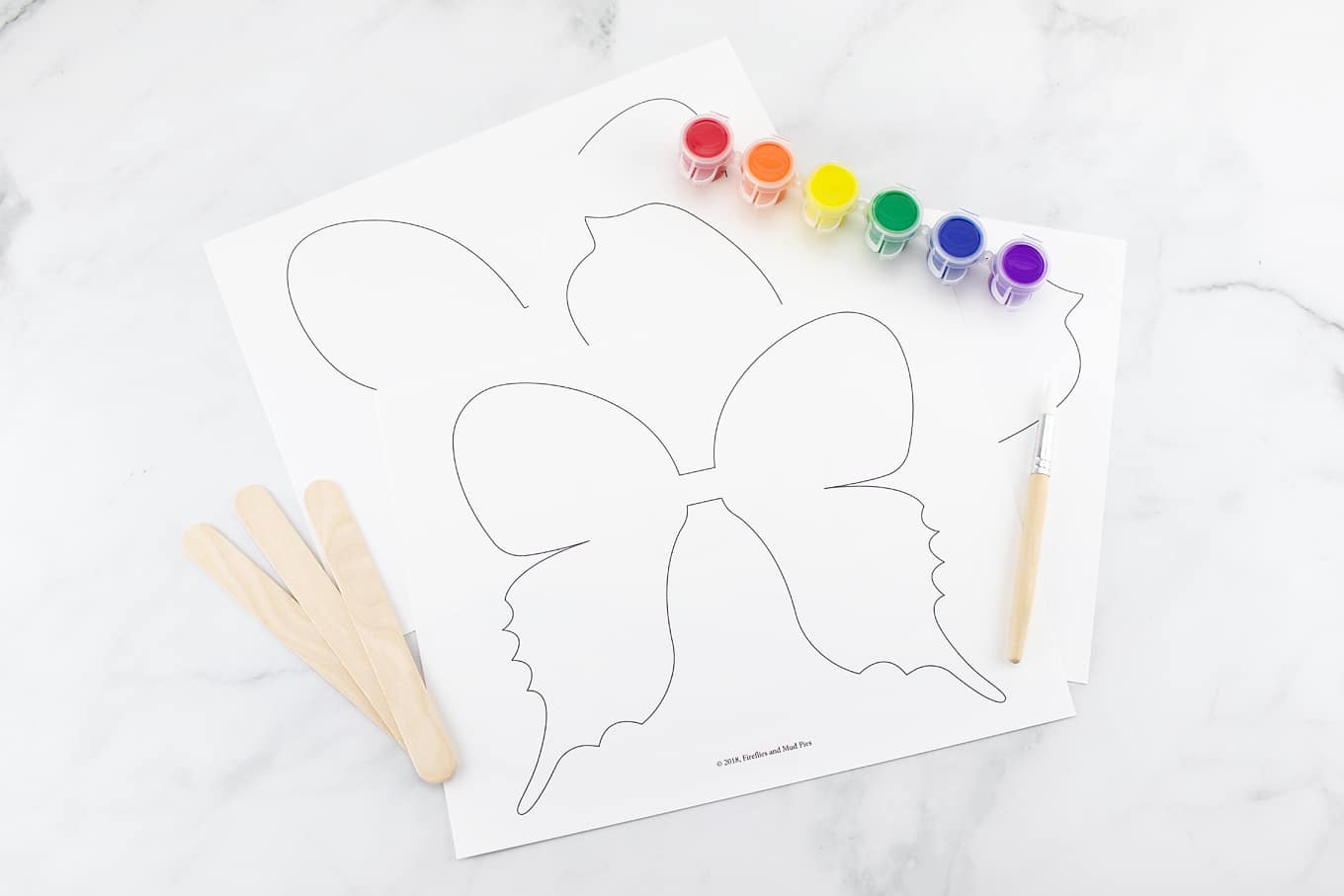 Paper Butterfly Craft Directions
1. Print the template on white cardstock. There are 3 unique butterfly patterns included within the template. Each child will need to choose 1 pattern.
2. Invite your child to paint, color, and decorate their butterfly pattern. We chose to cover ours with a rainbow of washable paint, but some kids may enjoy using markers (we love this brand), crayons, Kwikstix, or stickers.
RELATED: The Most Easy and Fun Insect Crafts for Kids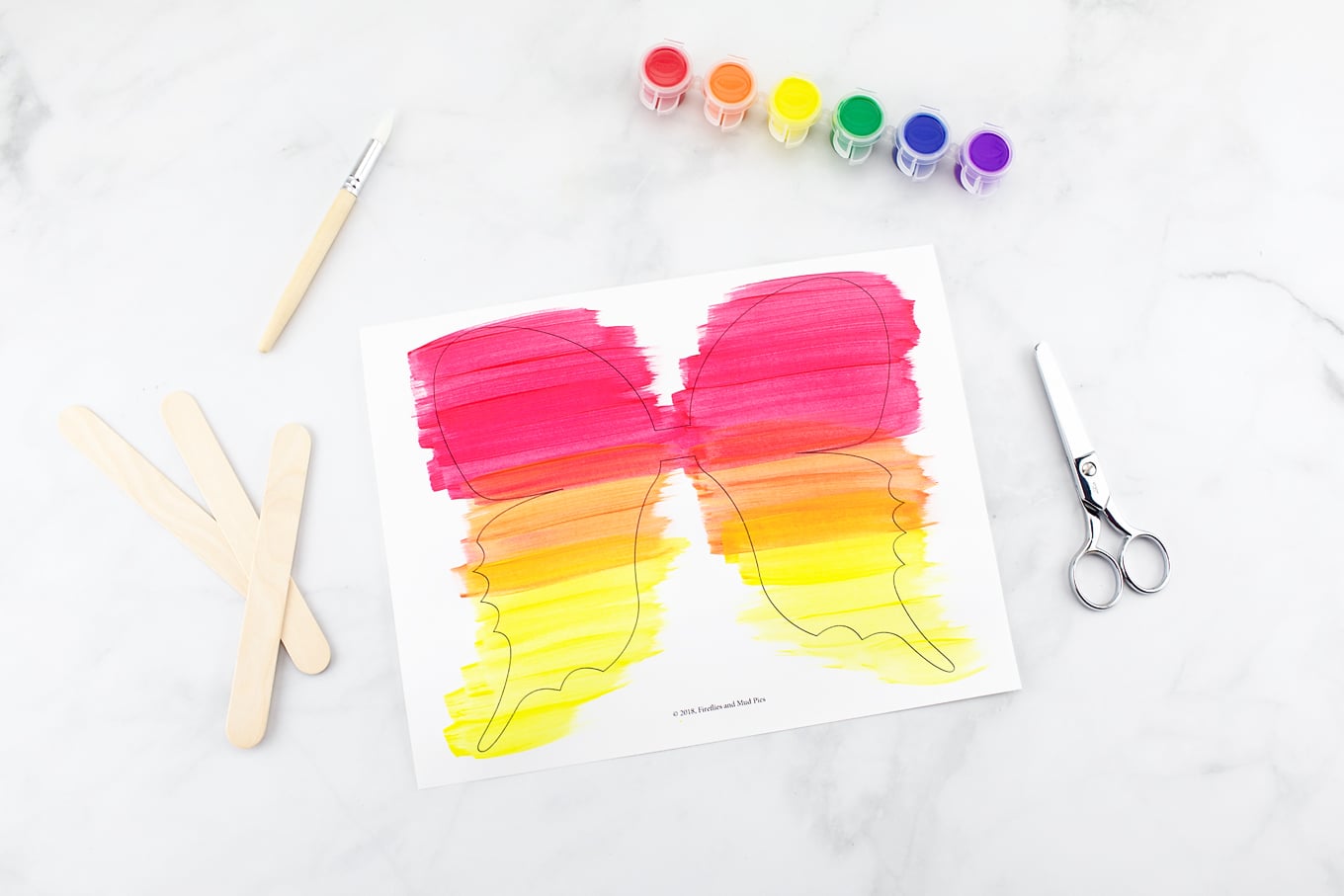 3. When the paint is dry, invite your child to cut out their butterfly shape.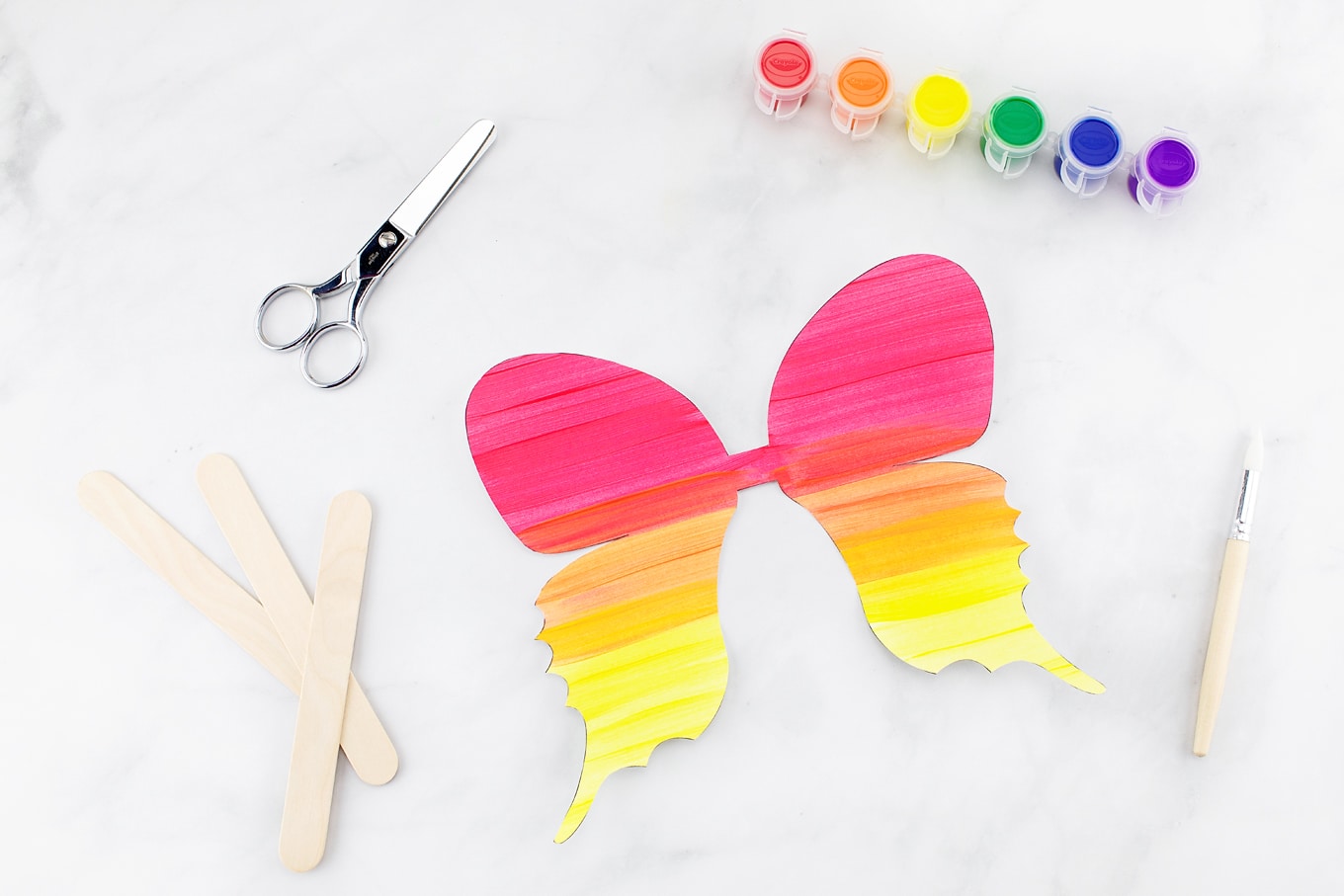 4. Glue a craft stick to the middle of the wings. We used tacky craft glue, but hot glue definitely expedites the process!
5. Next, cut a pipe cleaner in half, then bend your half into a v-shape to create antennae for the butterfly. Help your child hot glue the antennae to the back of the wide craft stick.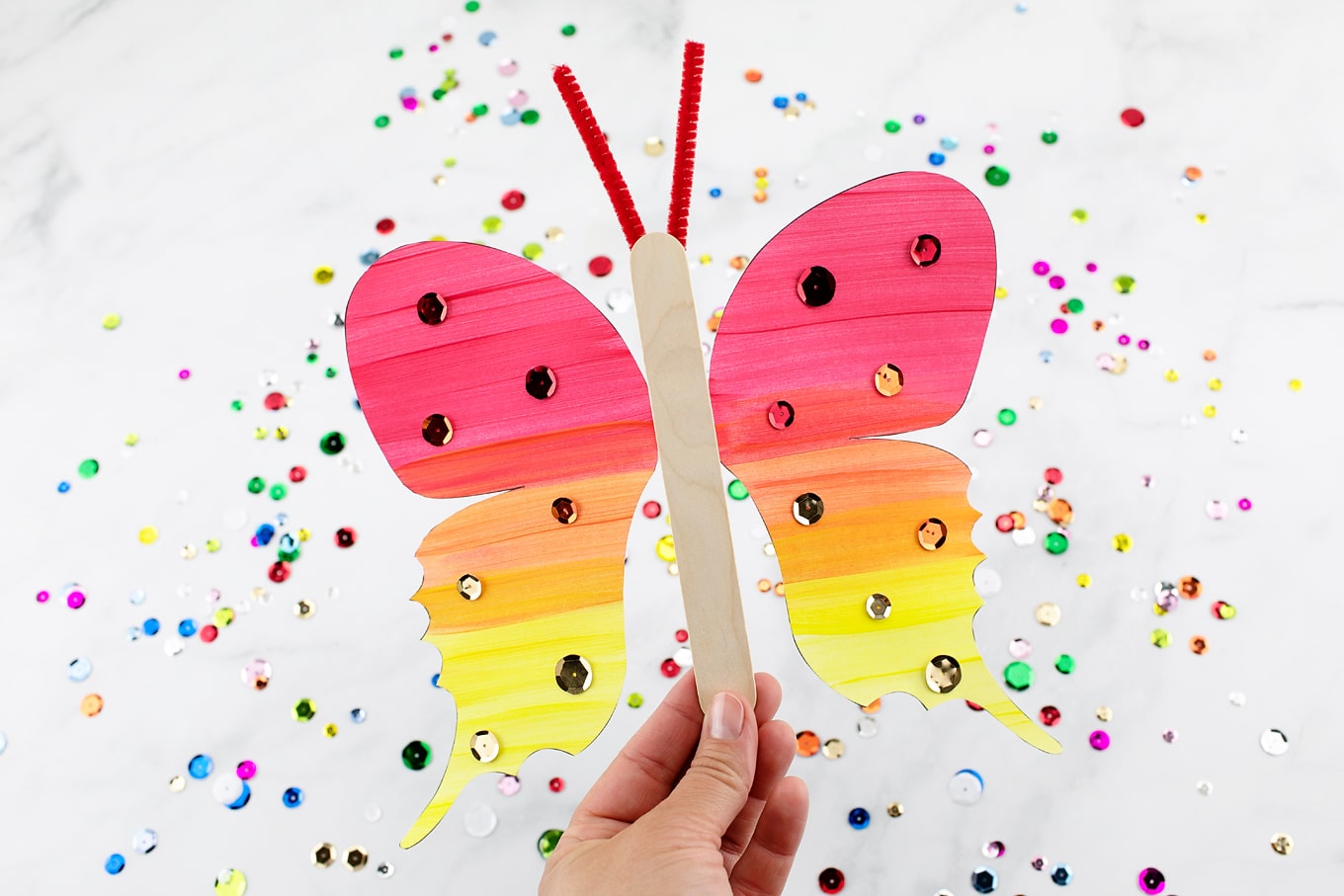 6. If desired, glue sequins or glitter to the butterfly's wings.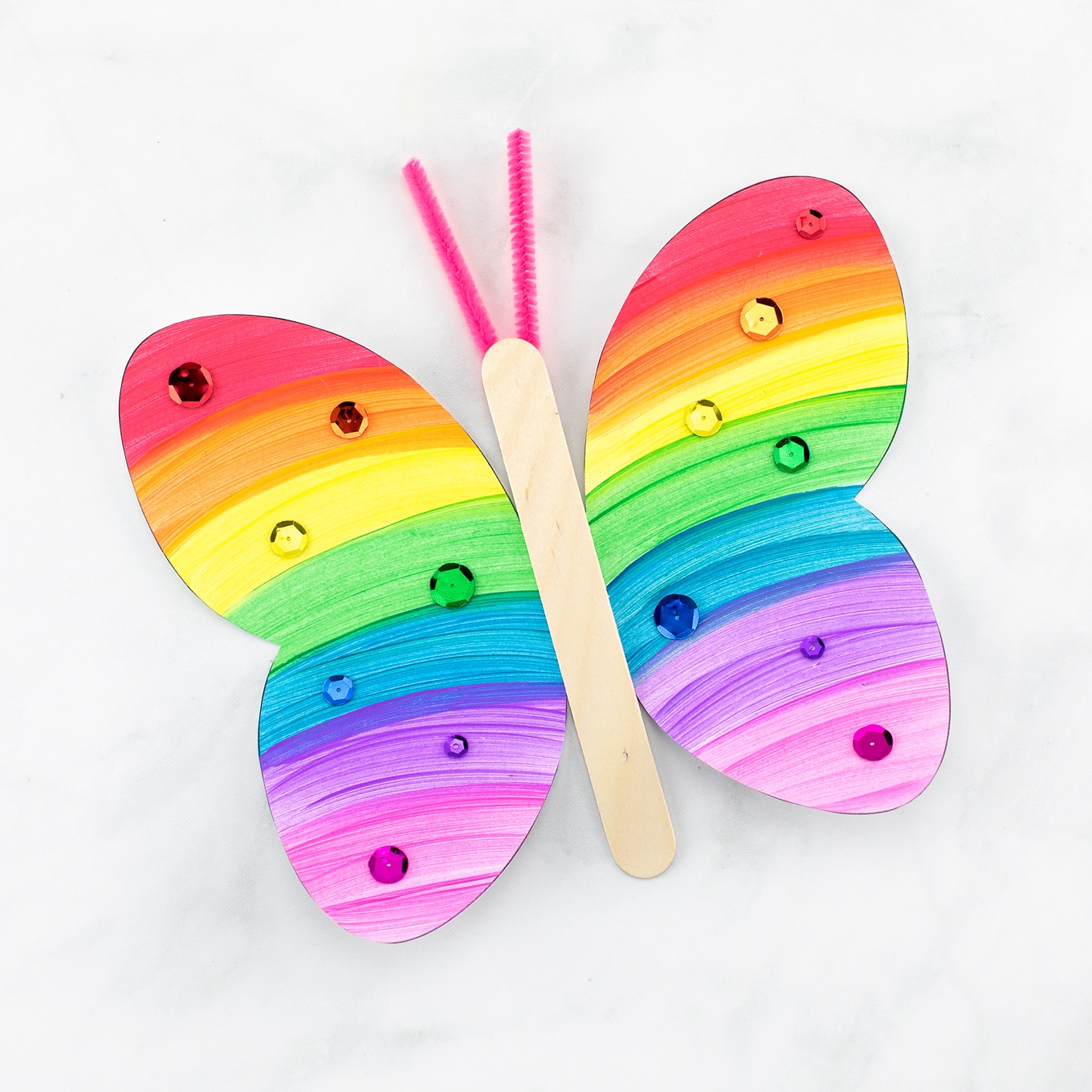 I just love the look of a few sparkly sequins on the wings of these butterflies!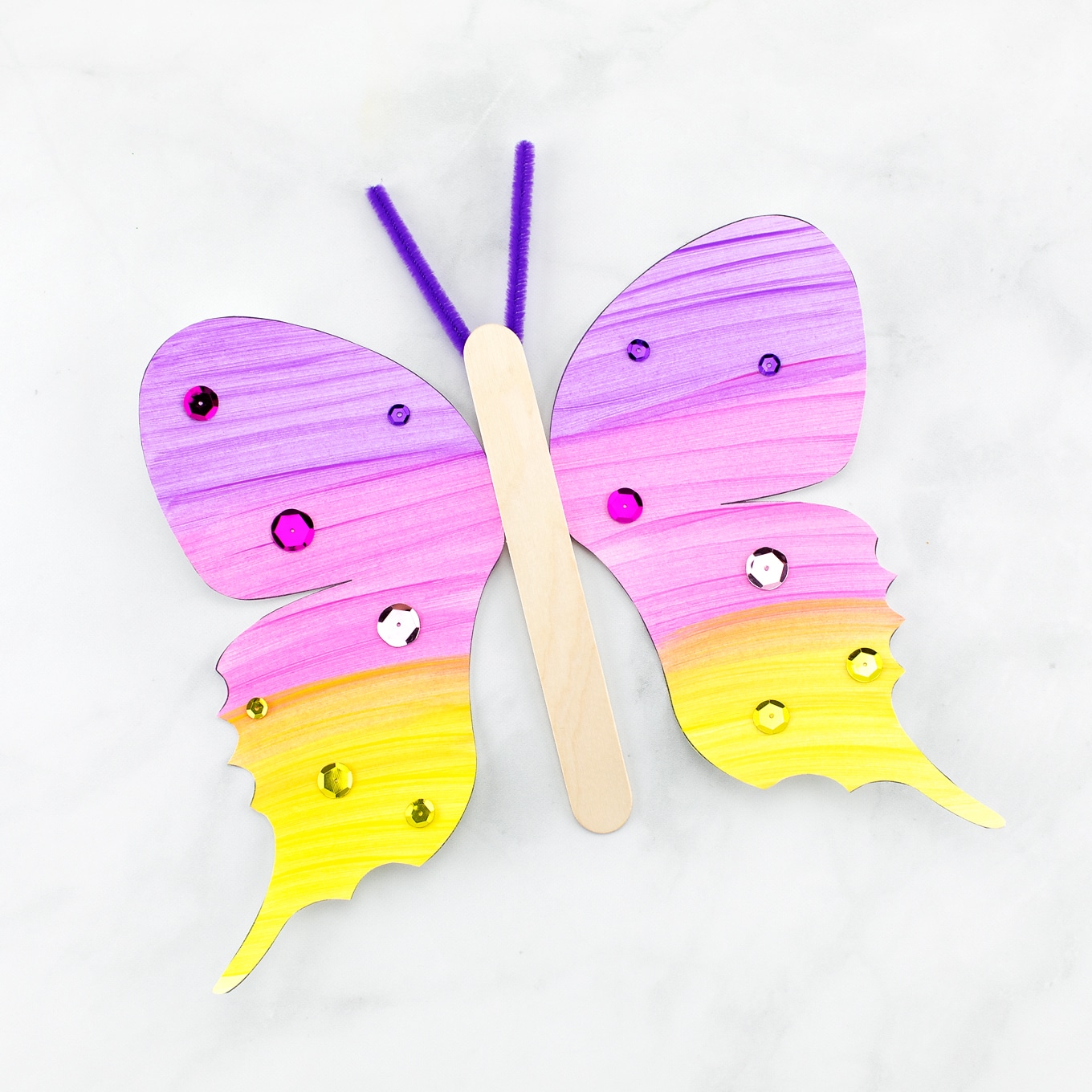 To make the butterfly flutter its wings, grasp the bottom of the popsicle stick, then gently wave the butterfly up and down until the wings are moving.
Bonus? This butterfly craft also flutters without the craft stick! To make an easy butterfly puppet, simply pinch the template between your middle and index fingers, then move your hand up and down. This technique is perfect for large groups of kids who need a butterfly puppet for a song, story, or performance at school, daycare, library storytime, or camp.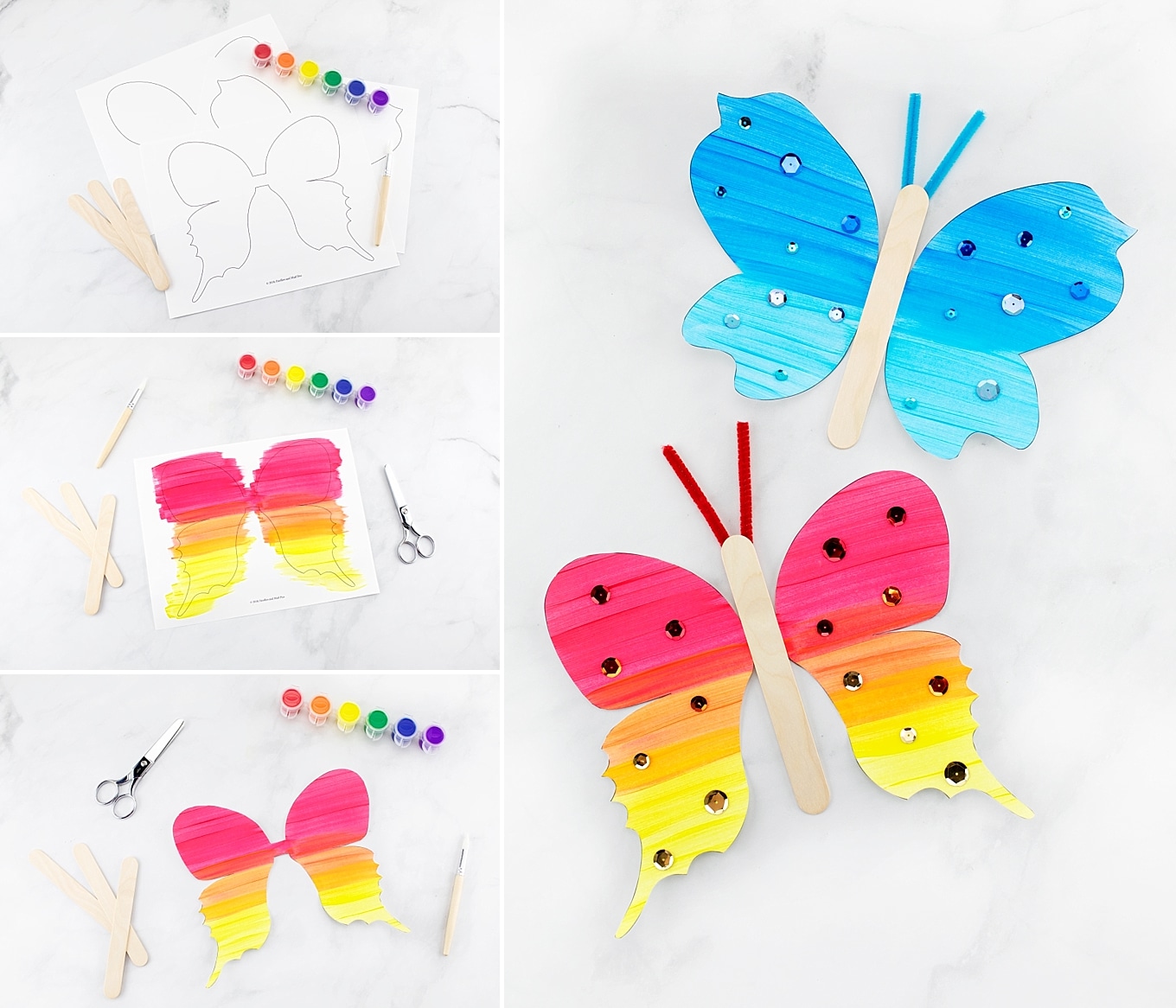 Video Tutorial: Fluttering Paper Butterfly Craft
Watch the video below to be guided through each step of this craft. You can view more easy kids craft tutorials on our Facebook Page, Teachers Pay Teachers Page, or right here on our website.
Save This Craft
Don't forget to save this craft on Pinterest for later! Be sure you are following along with Fireflies and Mud Pies here.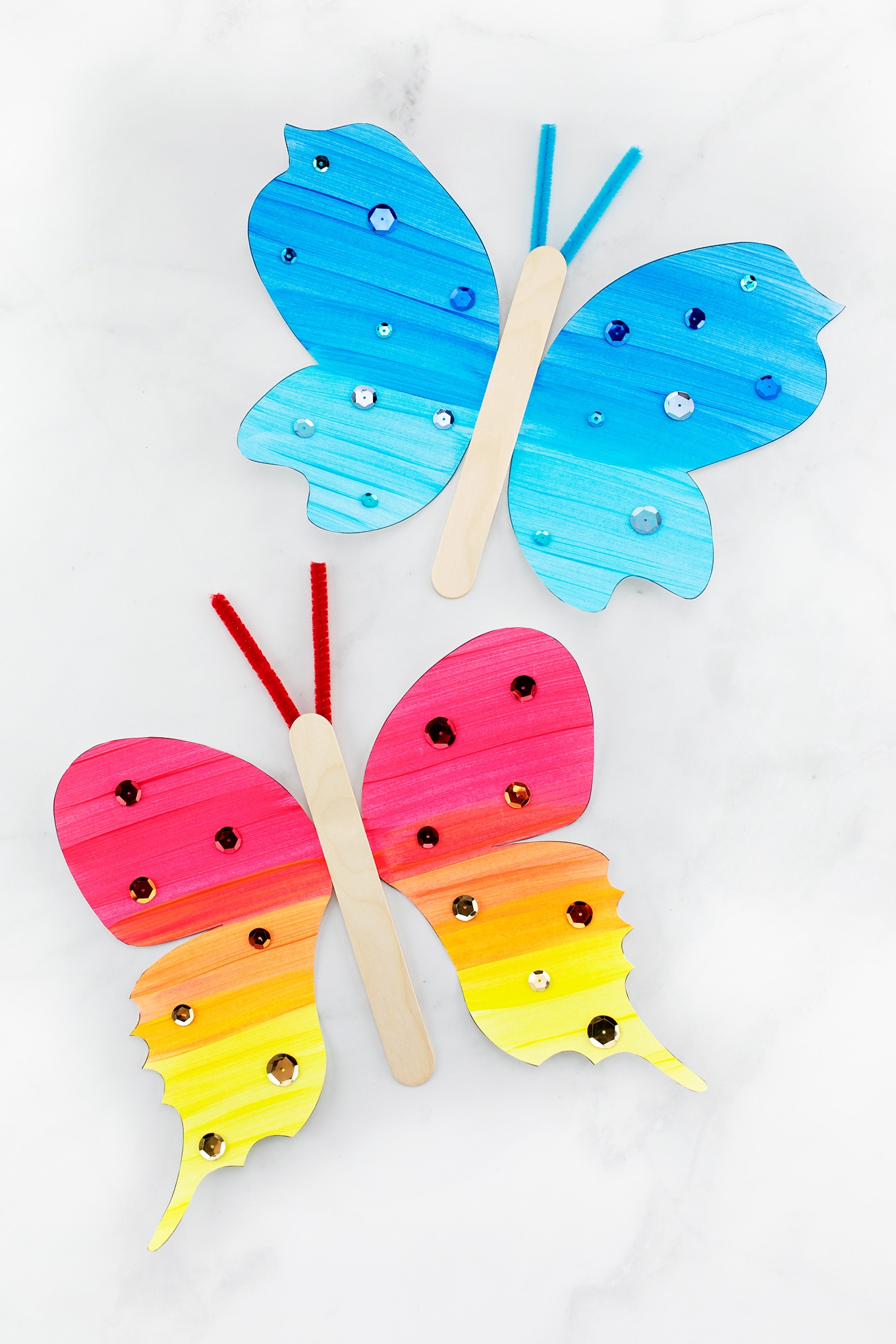 See More Related Crafts
Click the images below to view more colorful butterfly and caterpillar crafts for kids.
Be sure to also visit: