Inside: Just in time for Christmas, learn how to make Colorful I Spy Christmas Ornaments for kids. 
Crafters of all ages will enjoy making colorful I Spy Christmas Ornaments to gift or keep this holiday season. They are easy, fun, and perfect for home or school.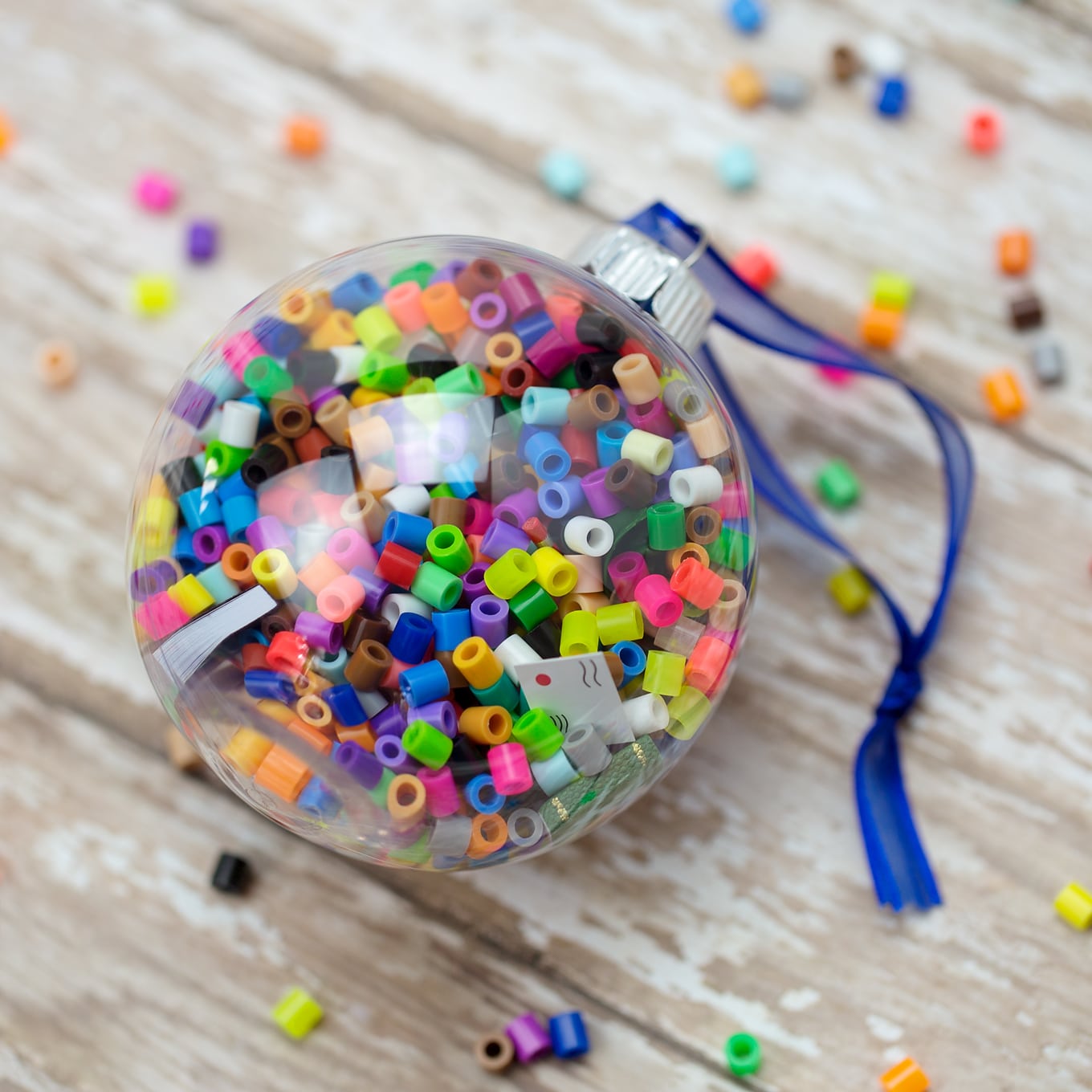 How to Make Colorful I Spy Christmas Ornaments
"I spy with my little eye something yellow!"
My 7-year-old still loves to play I Spy when we are in an office waiting room, grocery line, or driving in the car. It's definitely his boredom busting game of choice! So when I saw these I Spy Christmas Ornaments on Pinterest a few weeks ago, I knew he would love one of his own.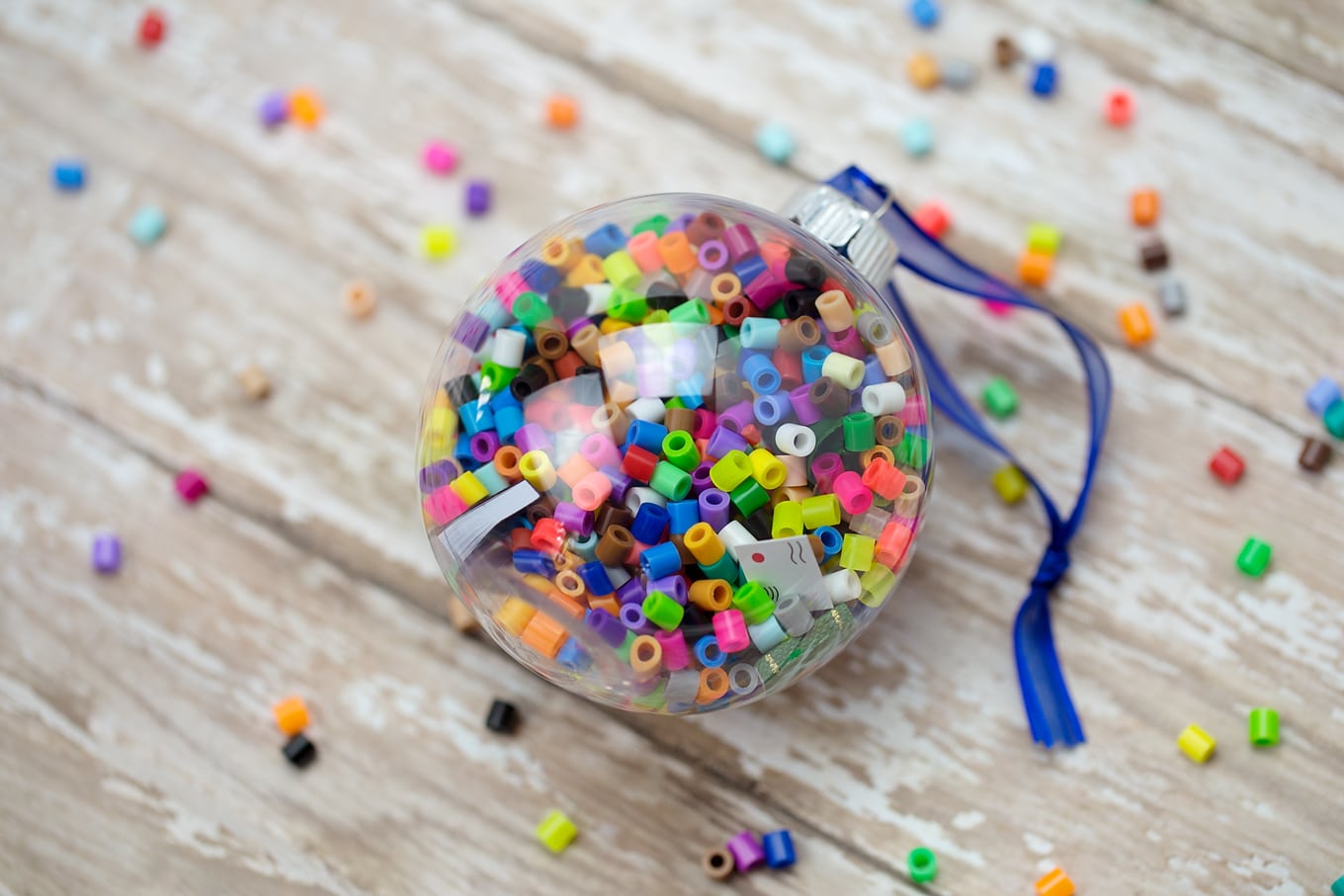 This ornament pairs beautifully with the book I Spy Christmas by Jean Marzollo. Read and craft with a child, or give both as a thoughtful holiday gift!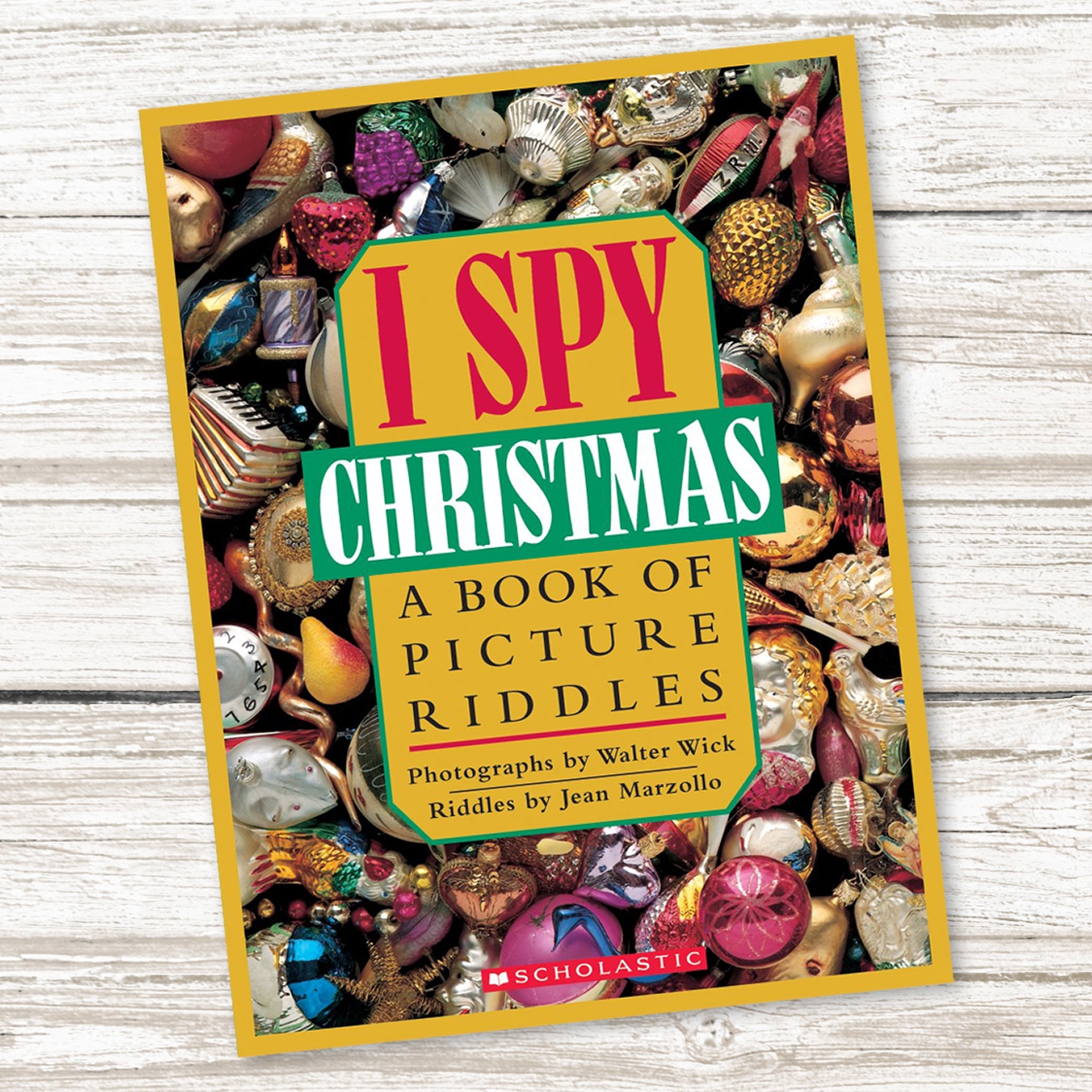 To Make This Craft You Will Need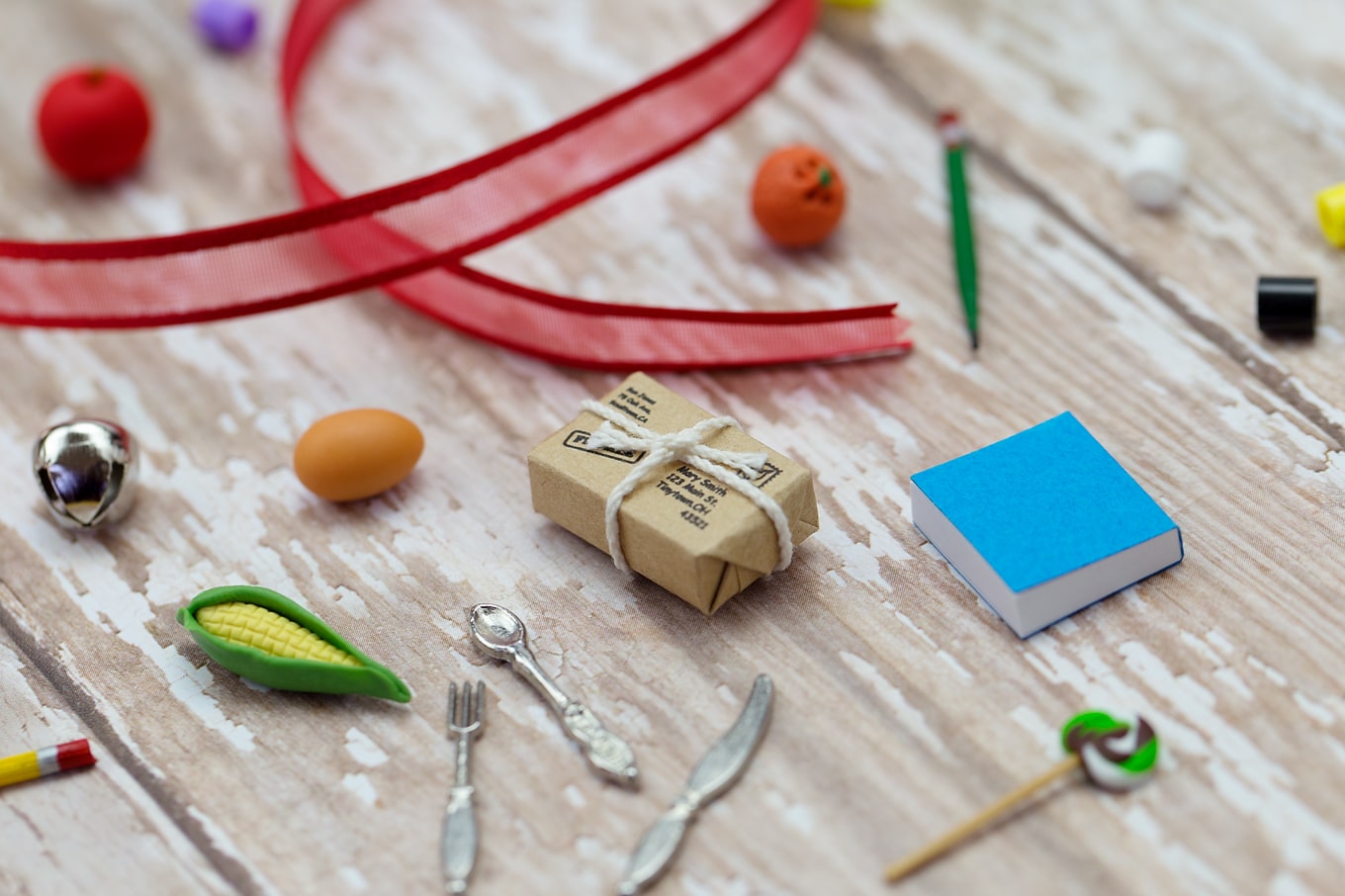 Directions
This ornament is super easy to make!
Begin by removing the metal ornament hook and filling the clear ornament with dollhouse miniatures. We found our dollhouse miniatures at our local craft store.
I just adore the tiny pencils, cutlery, and vegetables!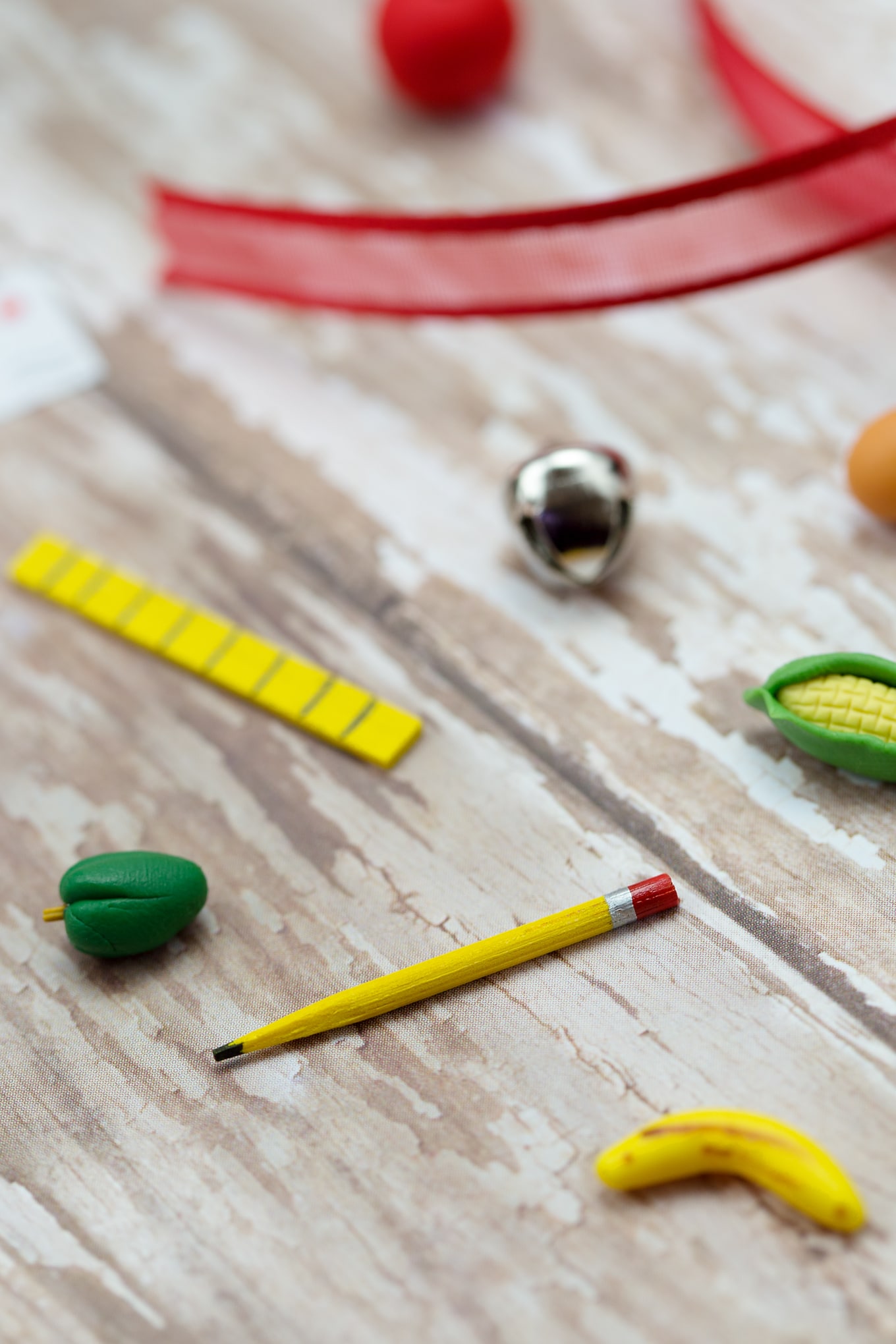 Some other items you could use to fill the ornament are mini erasers, shaped buttons, or novelty beads.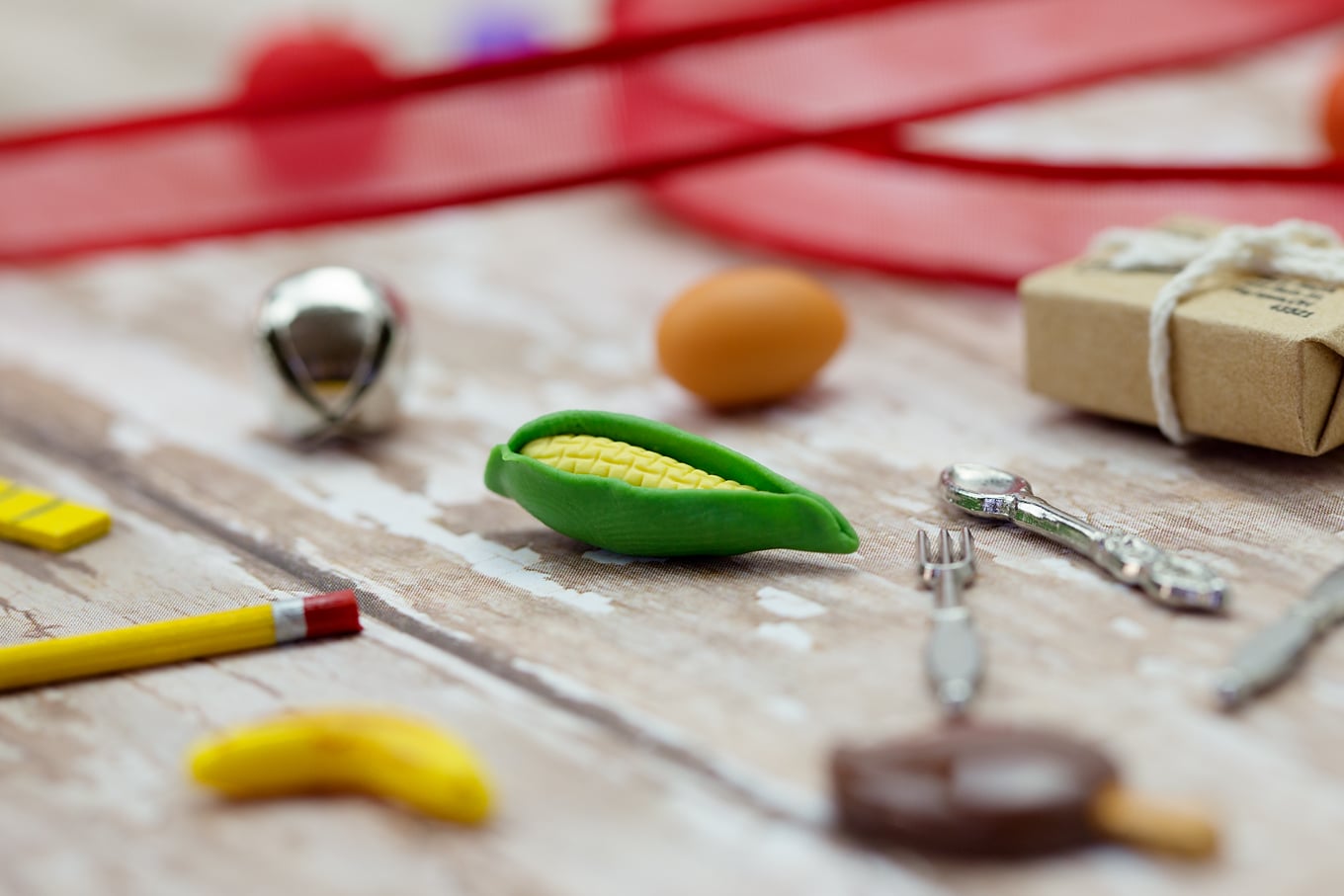 After you've placed the miniatures inside of the ornament, fill the ornament halfway with Perler beads. We chose to use rainbow Perler beads, but you could also stick to red, green, white, and gold for Christmas!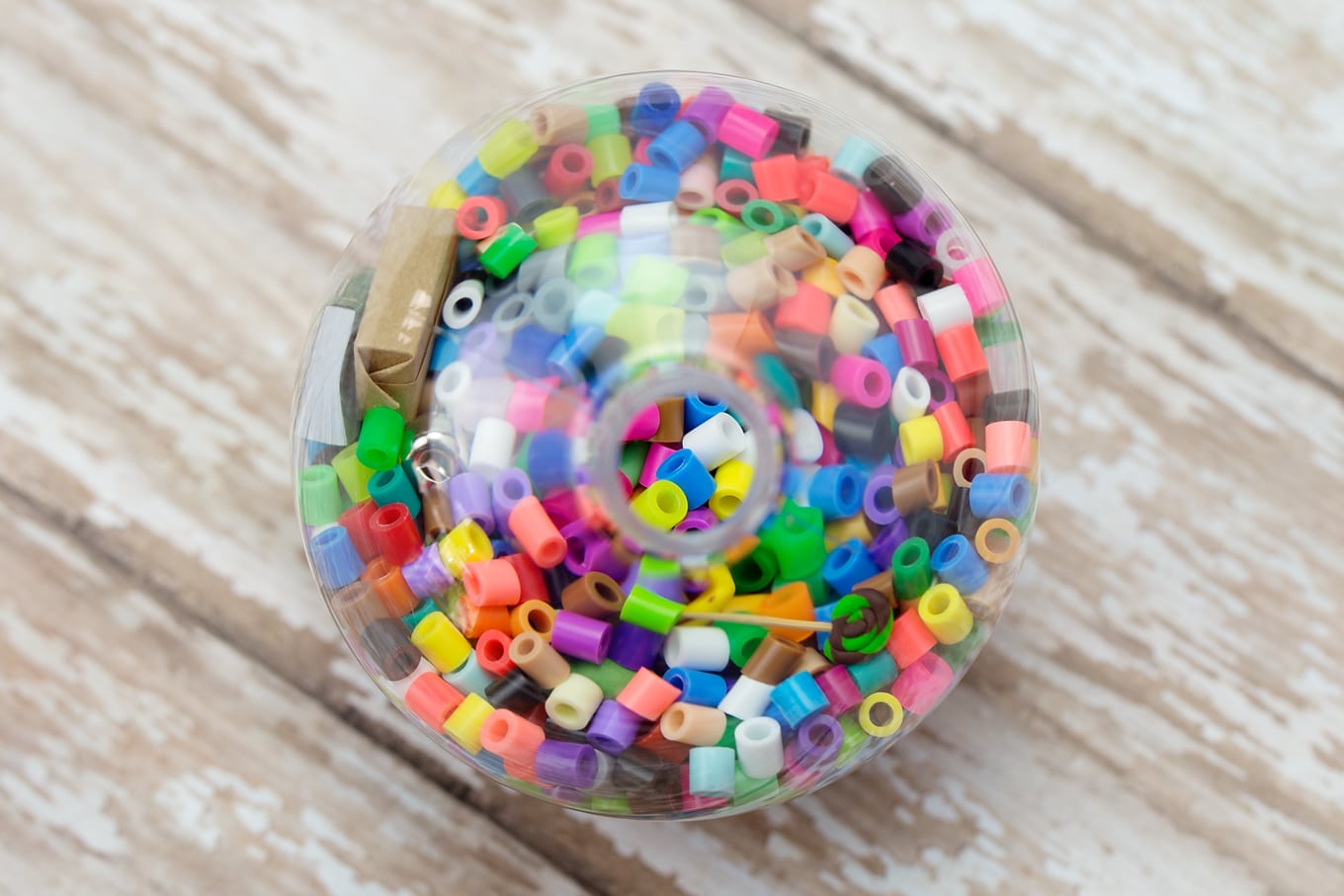 Press the hook back into the ornament, then tie a colorful ribbon to it.
TIP: If you are making this ornament for a very young child, you may consider securing the ornament hook to the plastic ball with hot glue.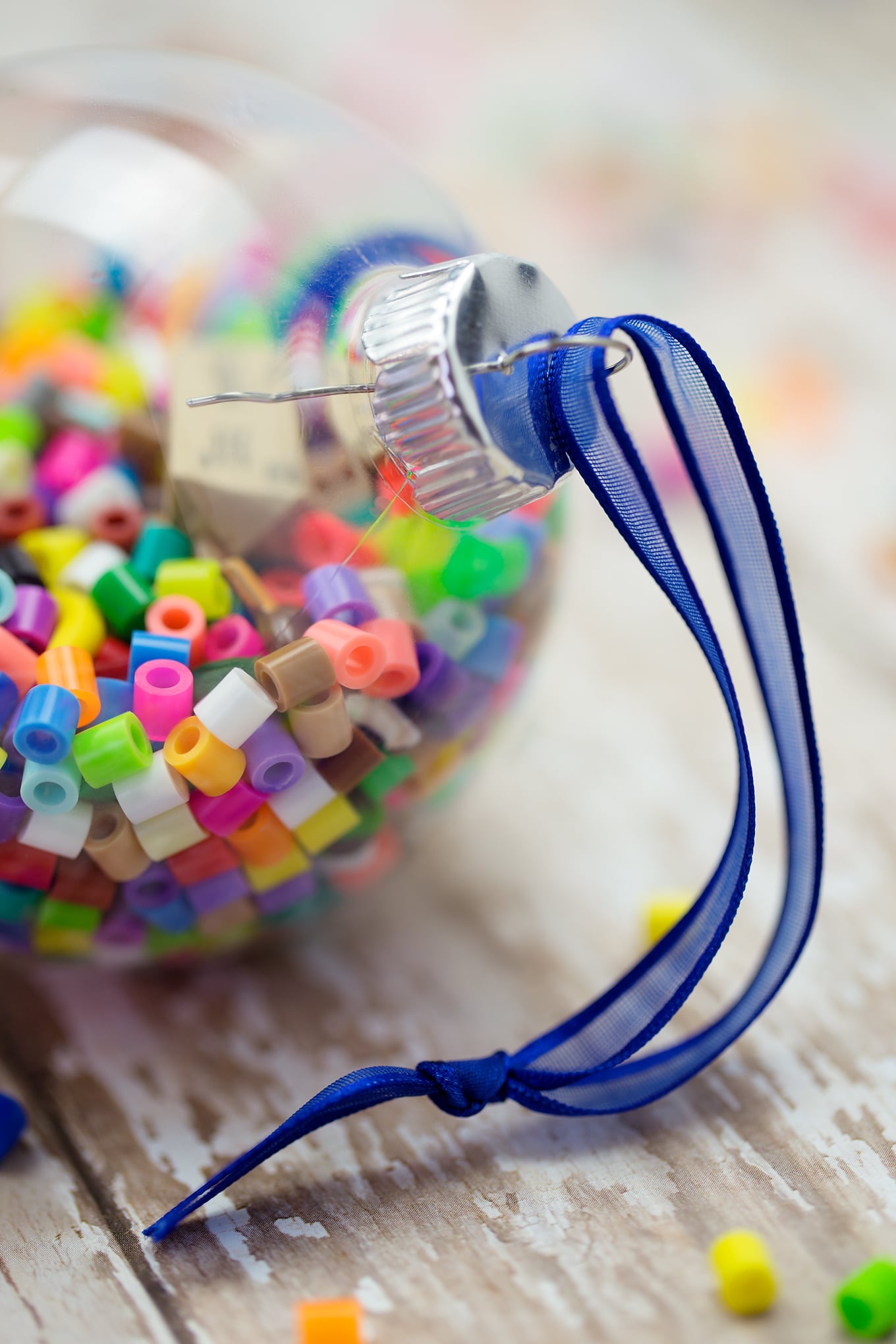 If you desire, you could also create a custom tag with the items the kids need to search for.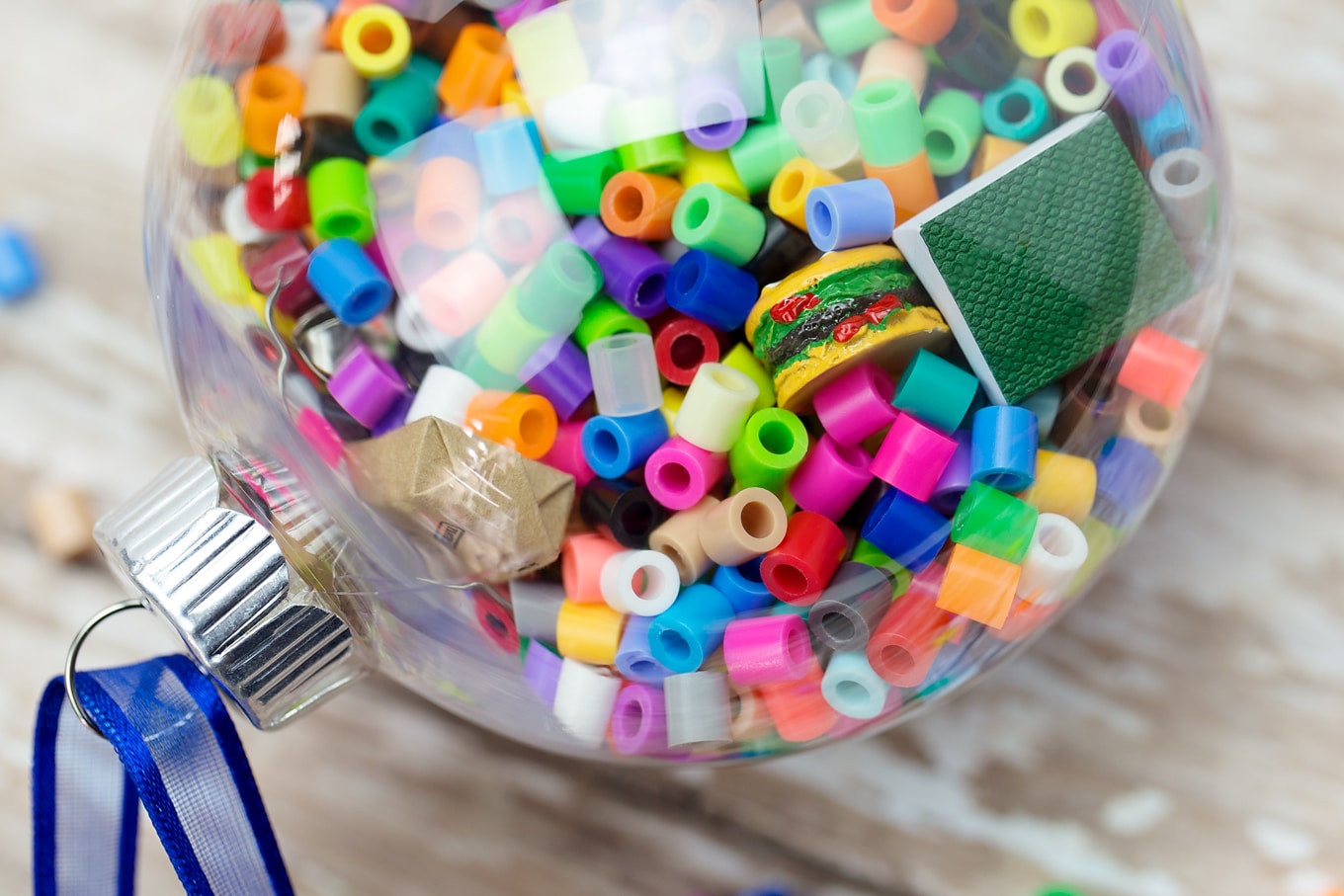 Isn't it fun?
My kids love to turn the ornament around to look for the mini burger!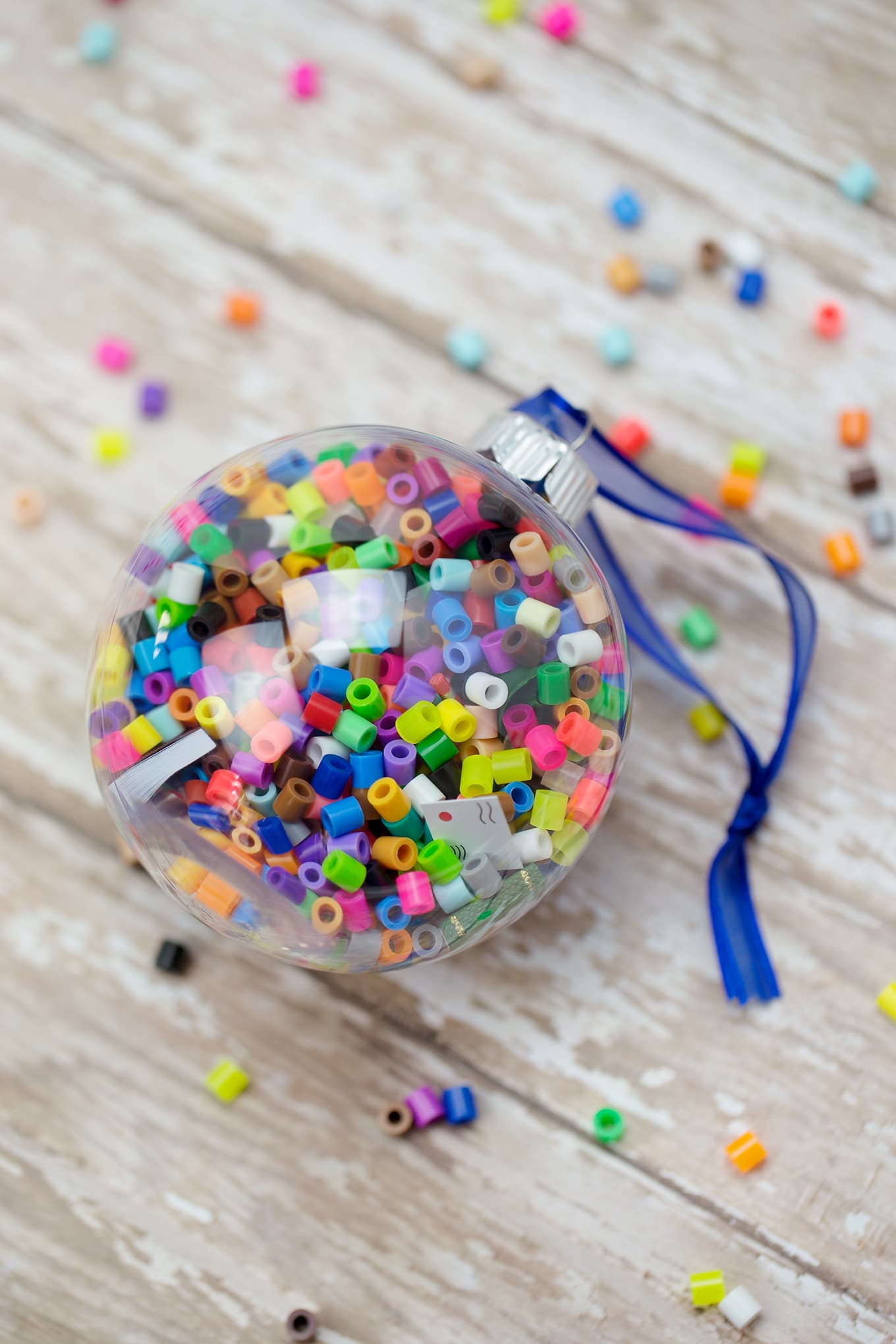 Make enough to share with friends!
Save This Craft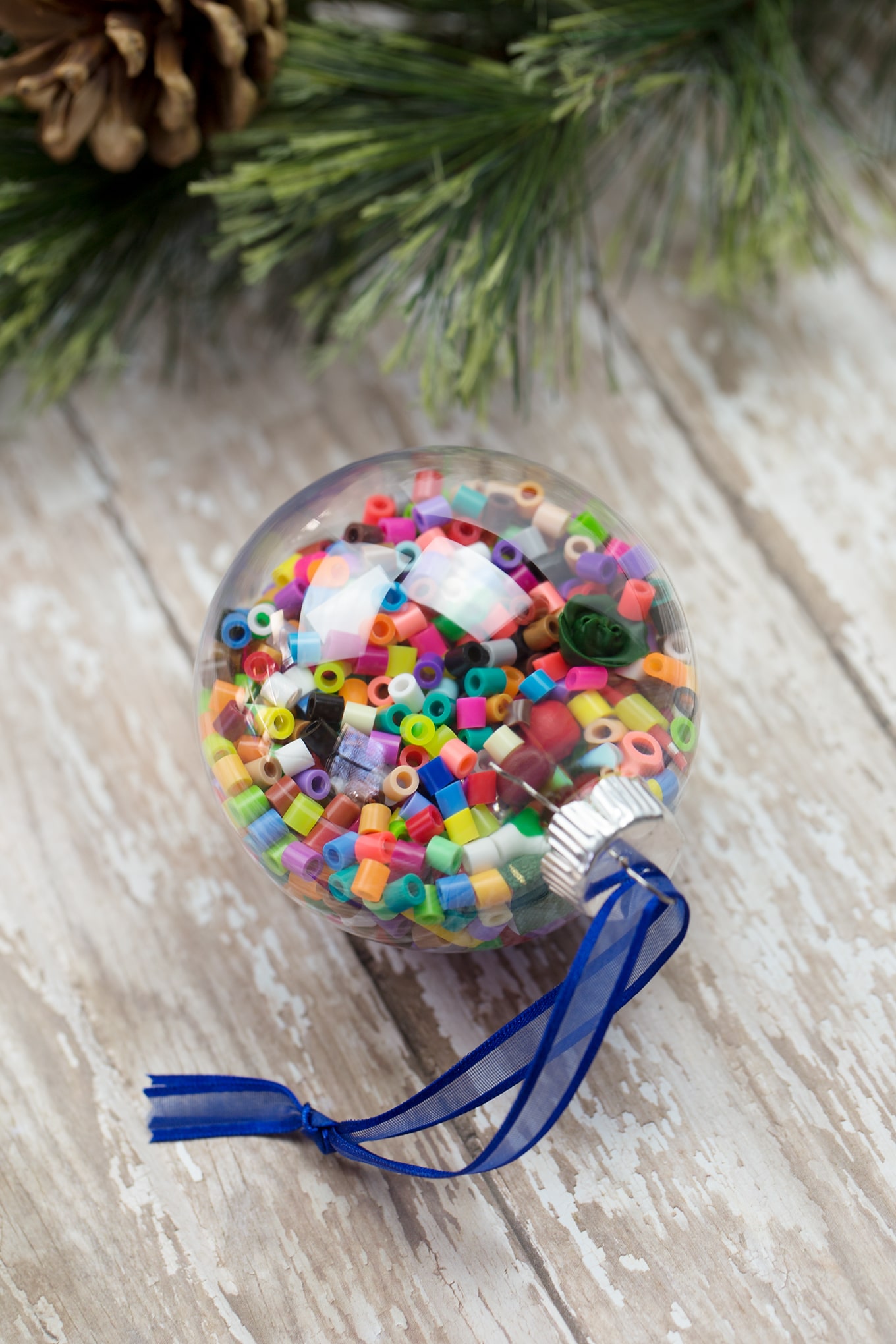 More Christmas Ornaments for Kids
Click the images below to view more homemade Christmas ornaments for kids.