Inside: If you love to make homemade Christmas ornaments you will adore this unique Snowman Hat Ornament. It's a cute, easy, and fun Christmas craft for crafters of all ages.
Christmas is just around the corner! If you like to make homemade Christmas ornaments, it's time to break out the craft sticks, felt, and hot glue gun. This adorable Snowman Hat Ornament is perfect for Christmas.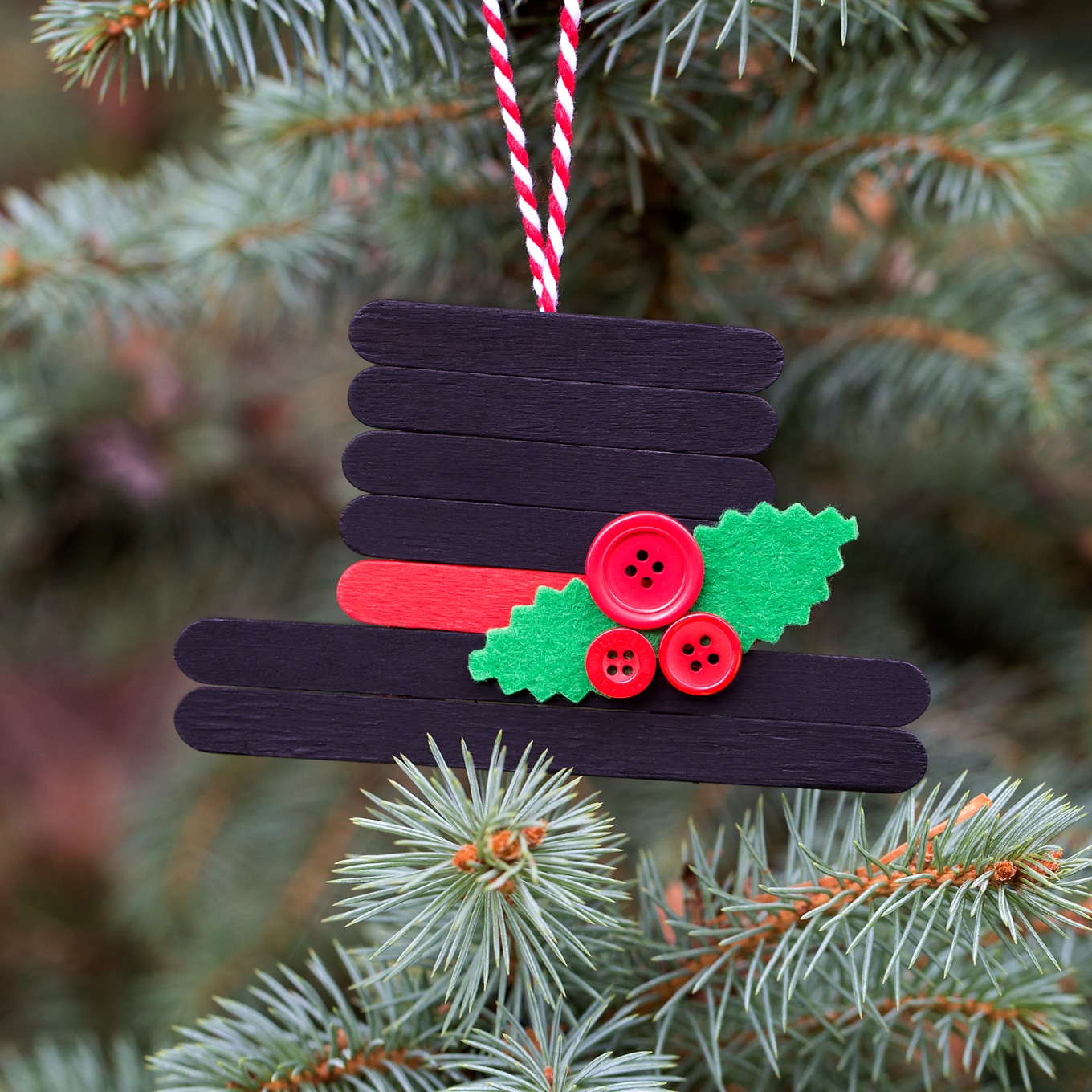 How to Make a Snowman Hat Ornament
Every holiday season, my kids and I spend time together creating homemade ornaments. Inspired by their favorite Christmas movie, Frosty the Snowman, we used craft sticks, paint, buttons, and felt to create a festive Snowman Hat Ornament.

MY LATEST VIDEOS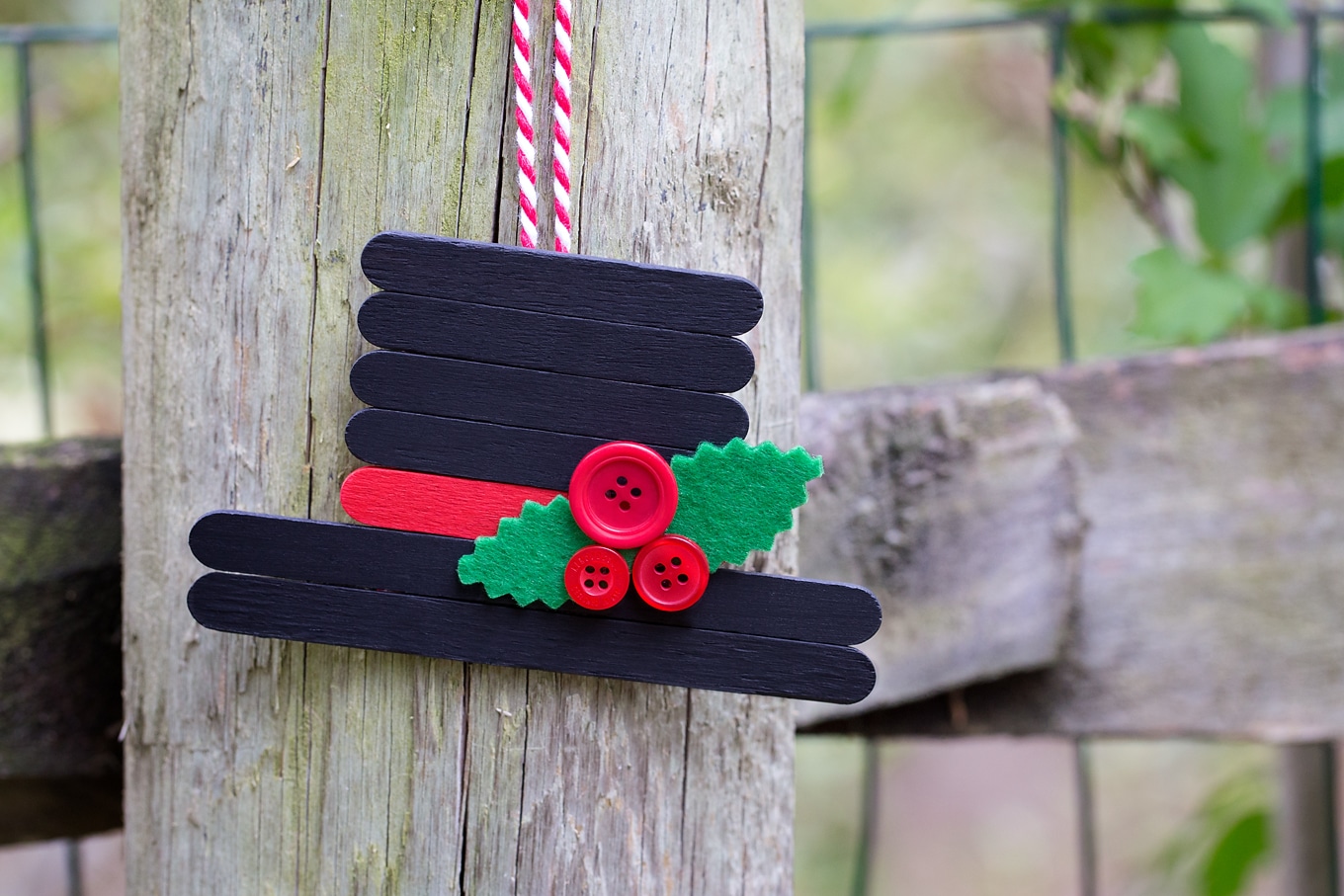 To Make This Craft You Will Need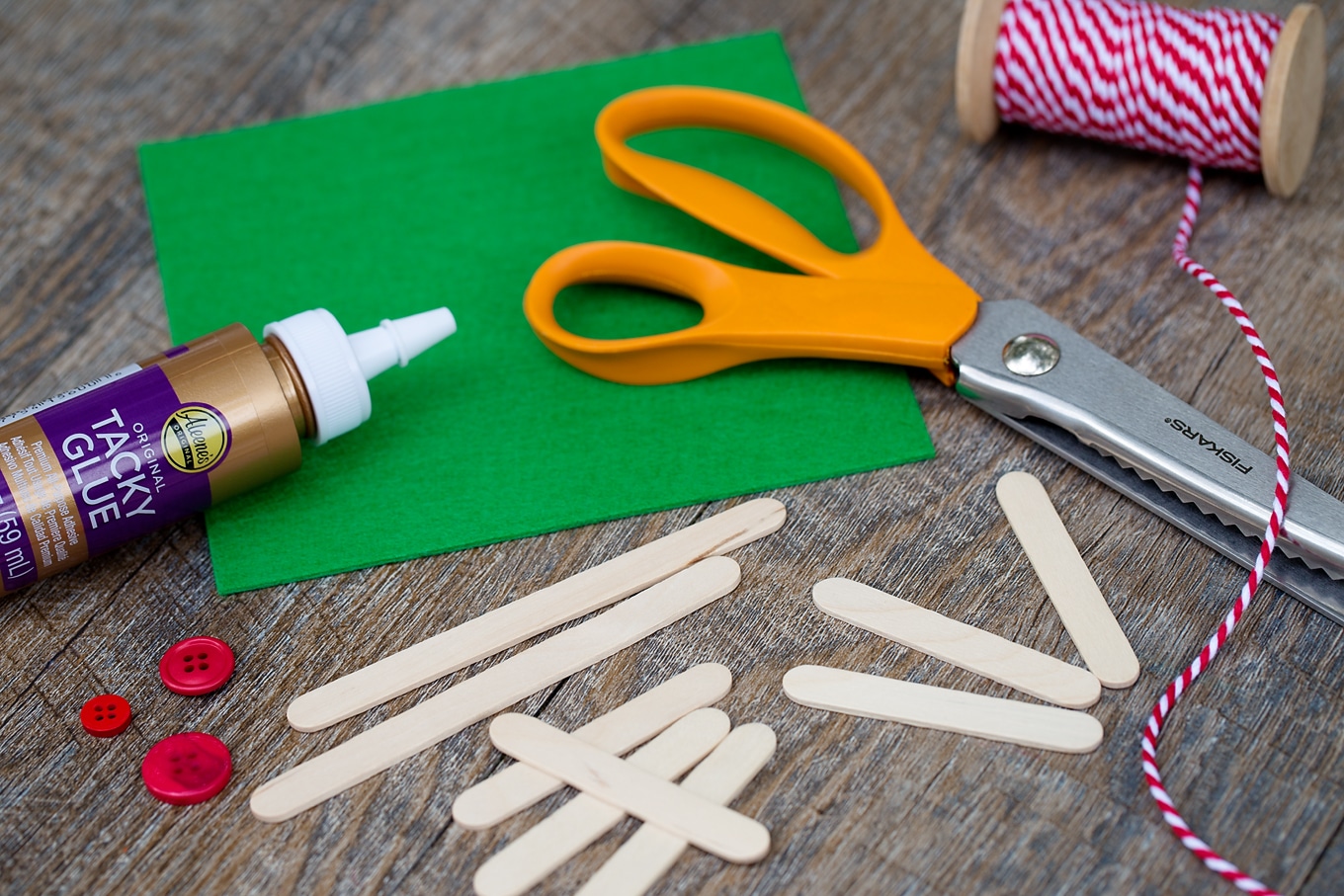 Directions
1. After gathering supplies, arrange the craft sticks so there are 5 miniature craft sticks on the top and 2 standard craft sticks on the bottom.
2. Glue 2 mini craft sticks on top of the arrangement to secure them and create the shape of the snowman hat.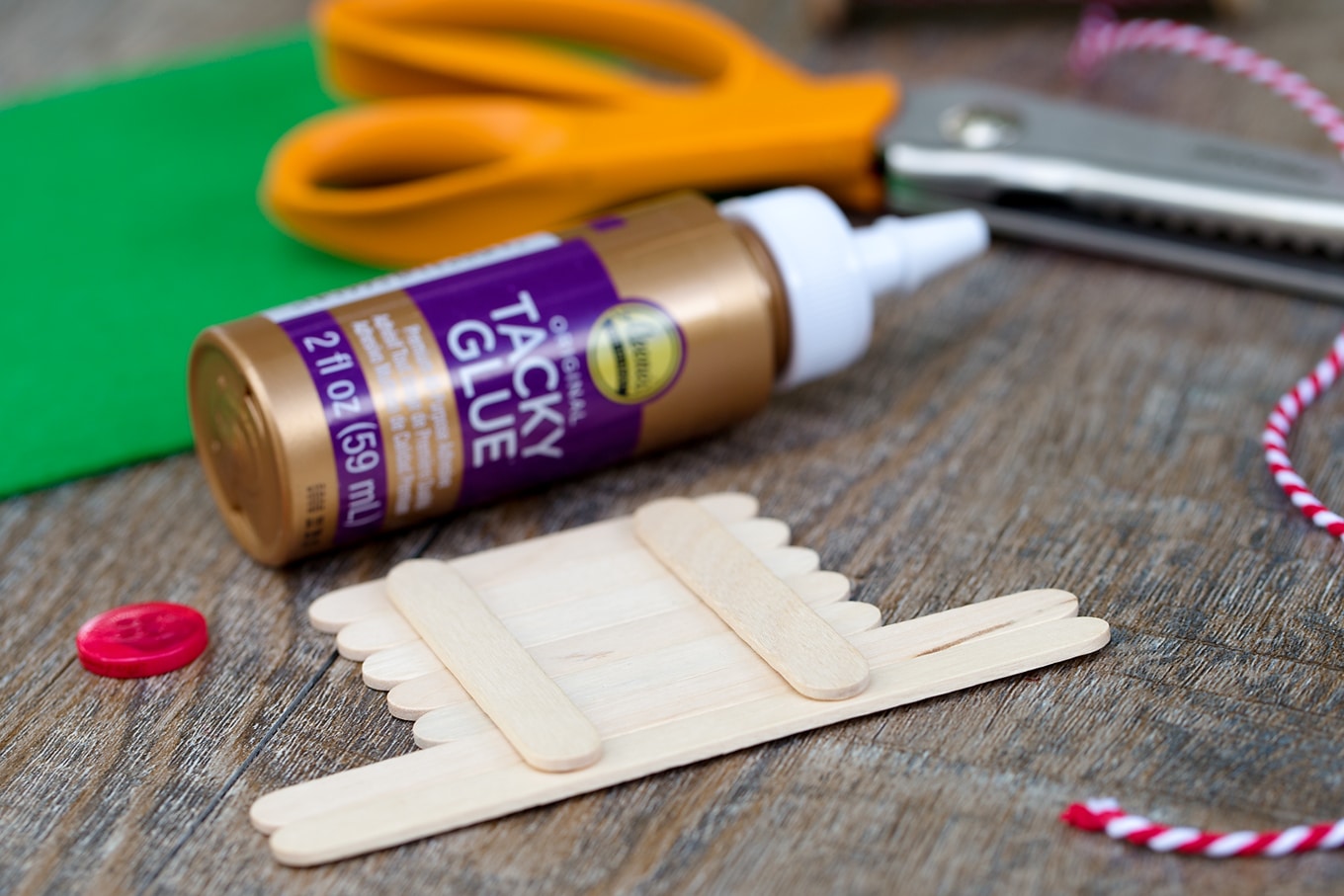 3. When the glue is dry, flip the snowman hat over to paint it. Paint the 4 top mini craft sticks and the bottom 2 craft sticks black. Paint the bottom mini craft stick red. Alternatively, you could choose to paint the craft sticks before gluing them together to create the snowman hat.
If desired, seal the paint with Satin Mod Podge.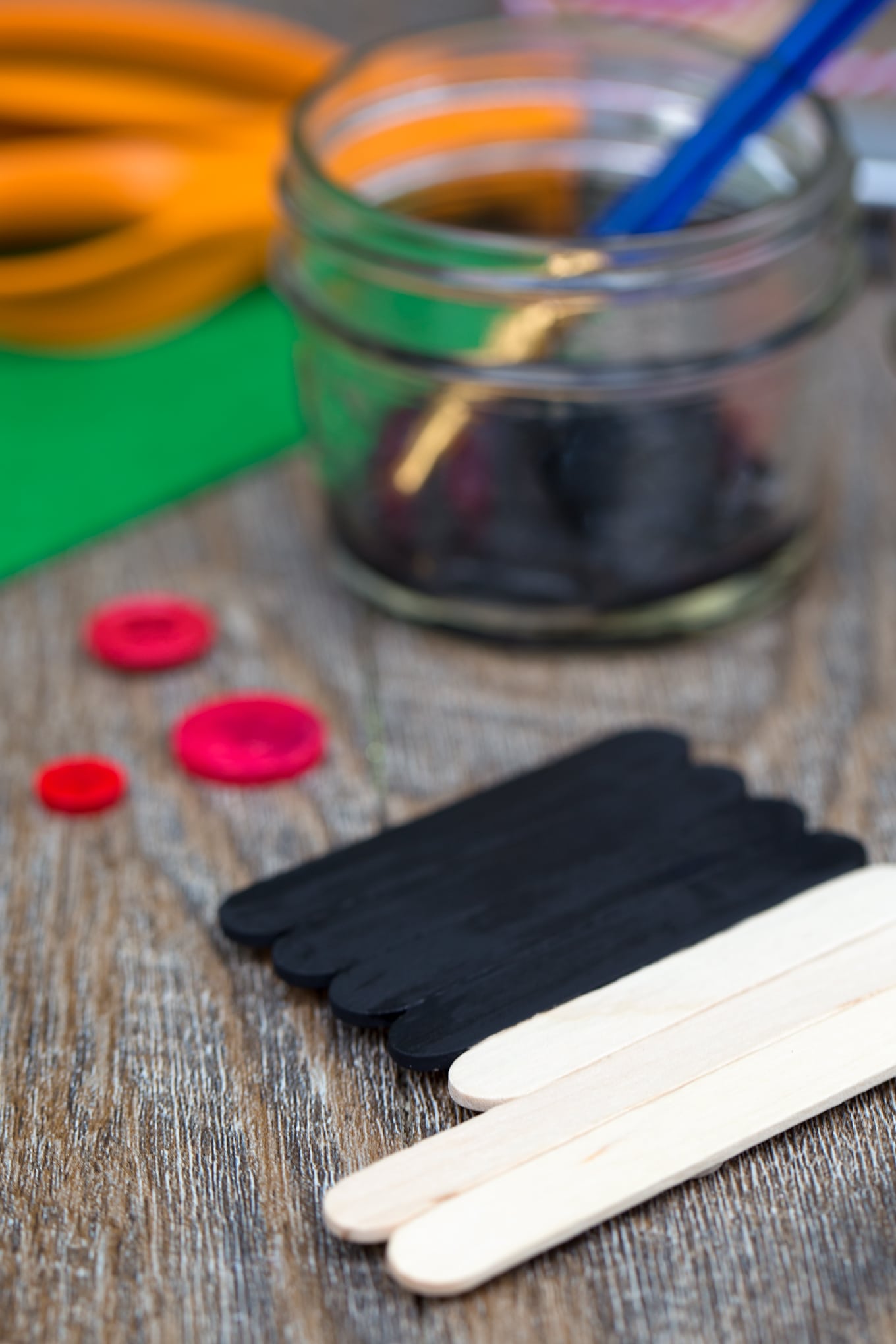 4. Use pinking shears to cut 2 leaves from the green felt. When the paint is dry, glue the leaves to the hat with tacky craft glue or hot glue.
5. Next, glue 3 red buttons on top of the leaves with tacky craft glue or hot glue.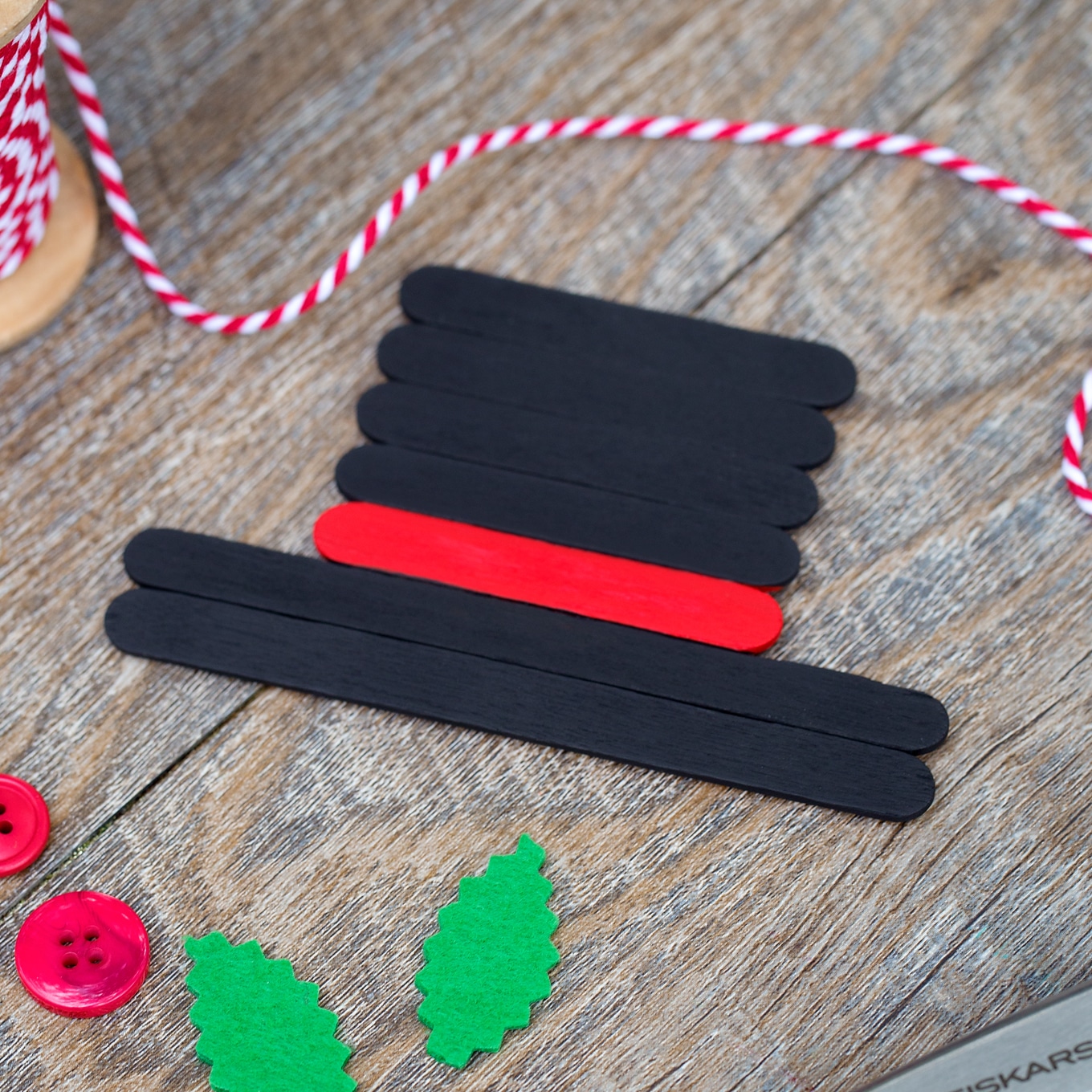 6. Secure a loop of string to the back of the ornament with tacky craft glue or hot glue.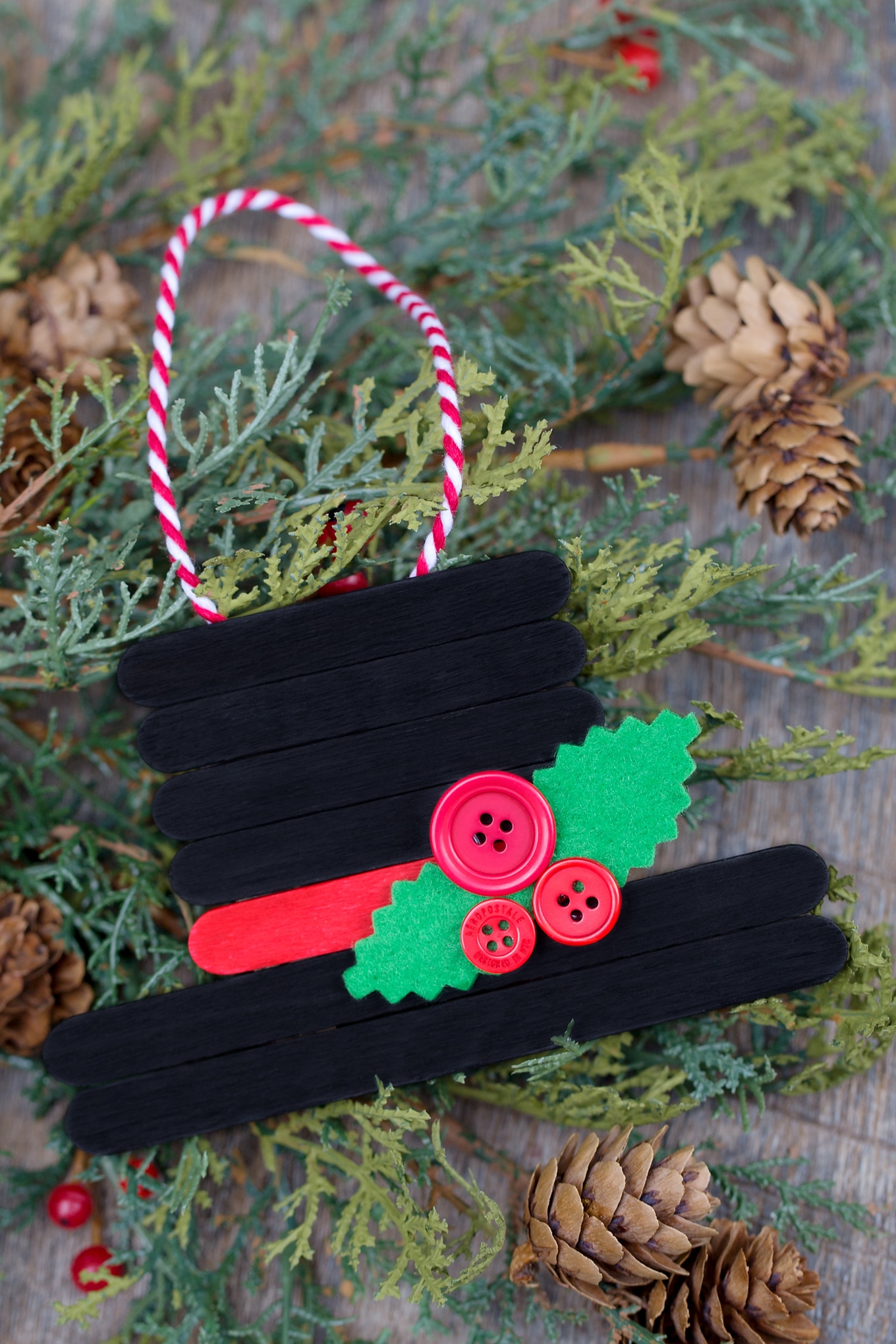 7. Hang and enjoy!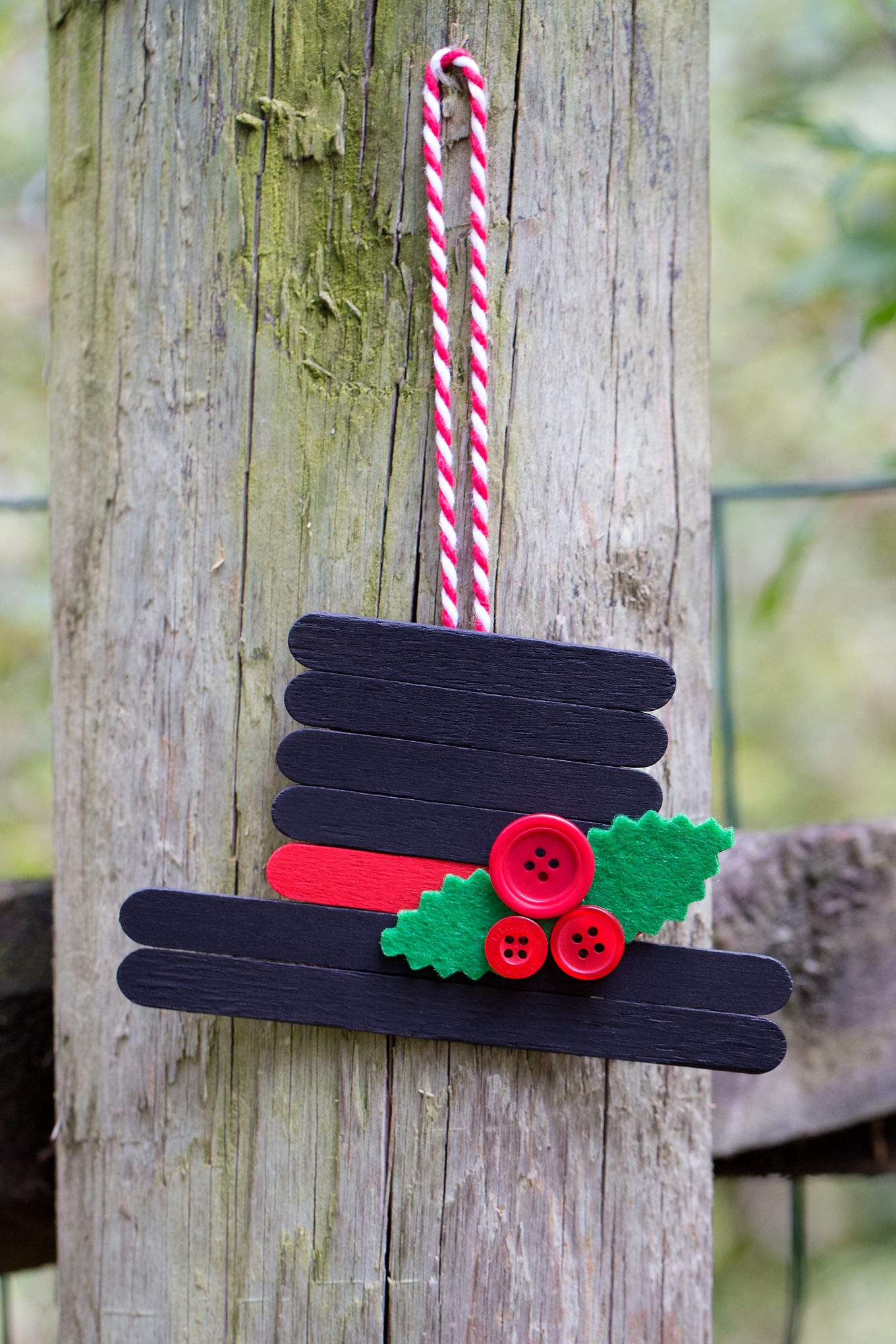 Isn't this ornament darling? It looks adorable hanging on the tree or tied to a Christmas gift.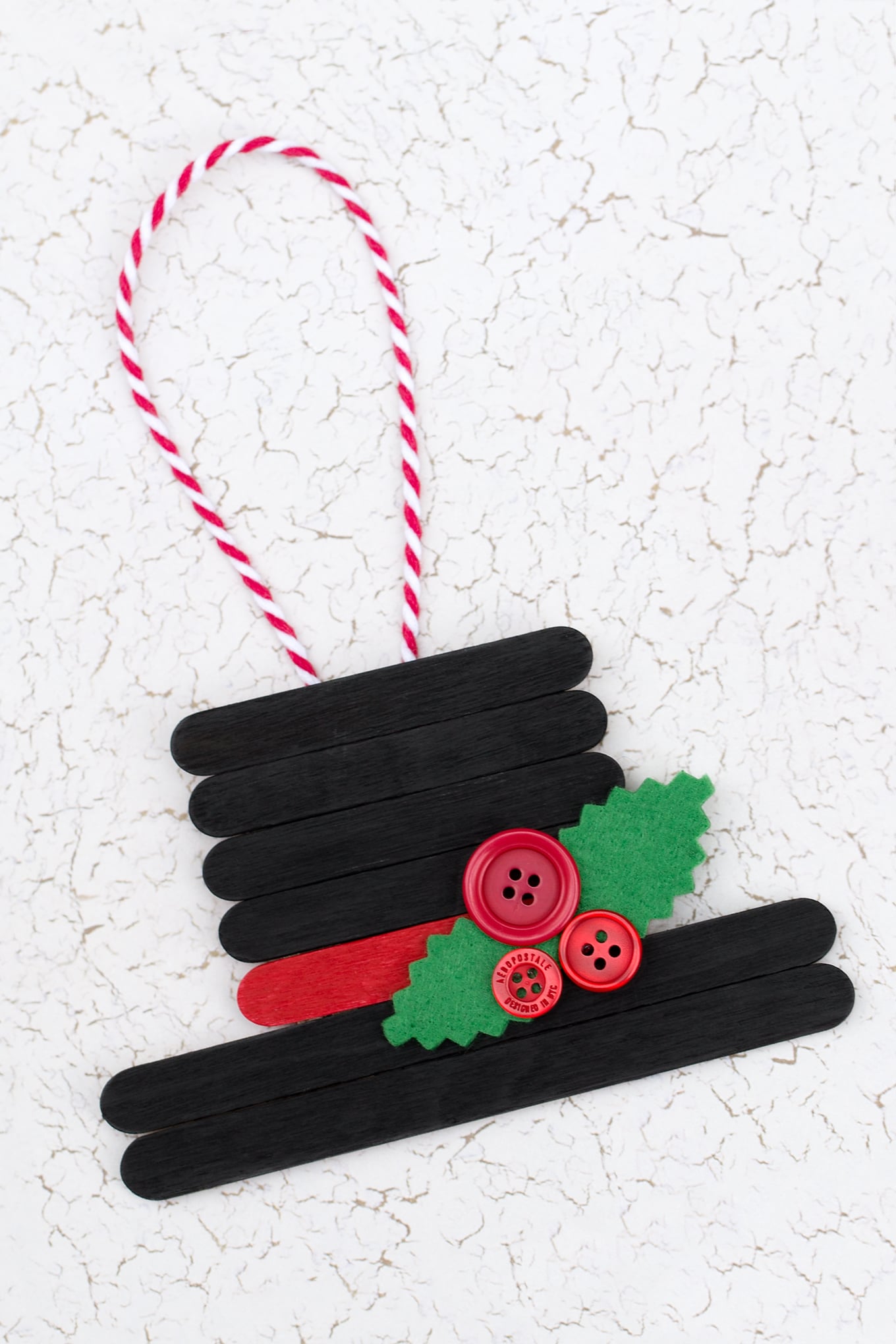 Save This Post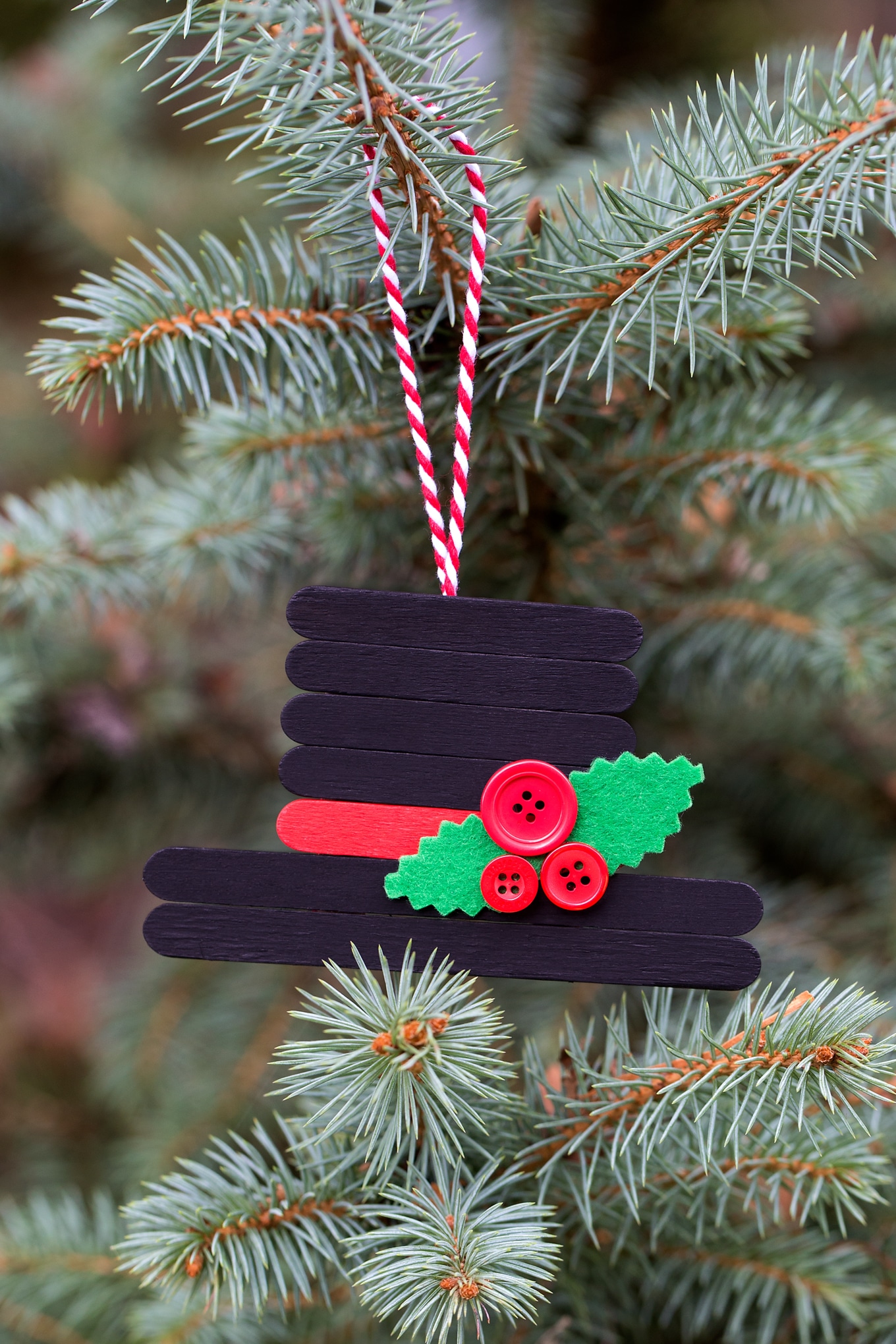 More Craft Stick Ornaments
Click the images below to view more creative craft stick ornaments for kids!