Inside: Just in time for Christmas, learn how to make a Rustic Wooden Sled Ornament with craft sticks, glue, and paint. This easy holiday craft is perfect for home or school!
Today I'm excited to share a simple, rustic Wooden Sled Ornament for kids in conjunction with the 10 Days of Kid-Made Christmas series.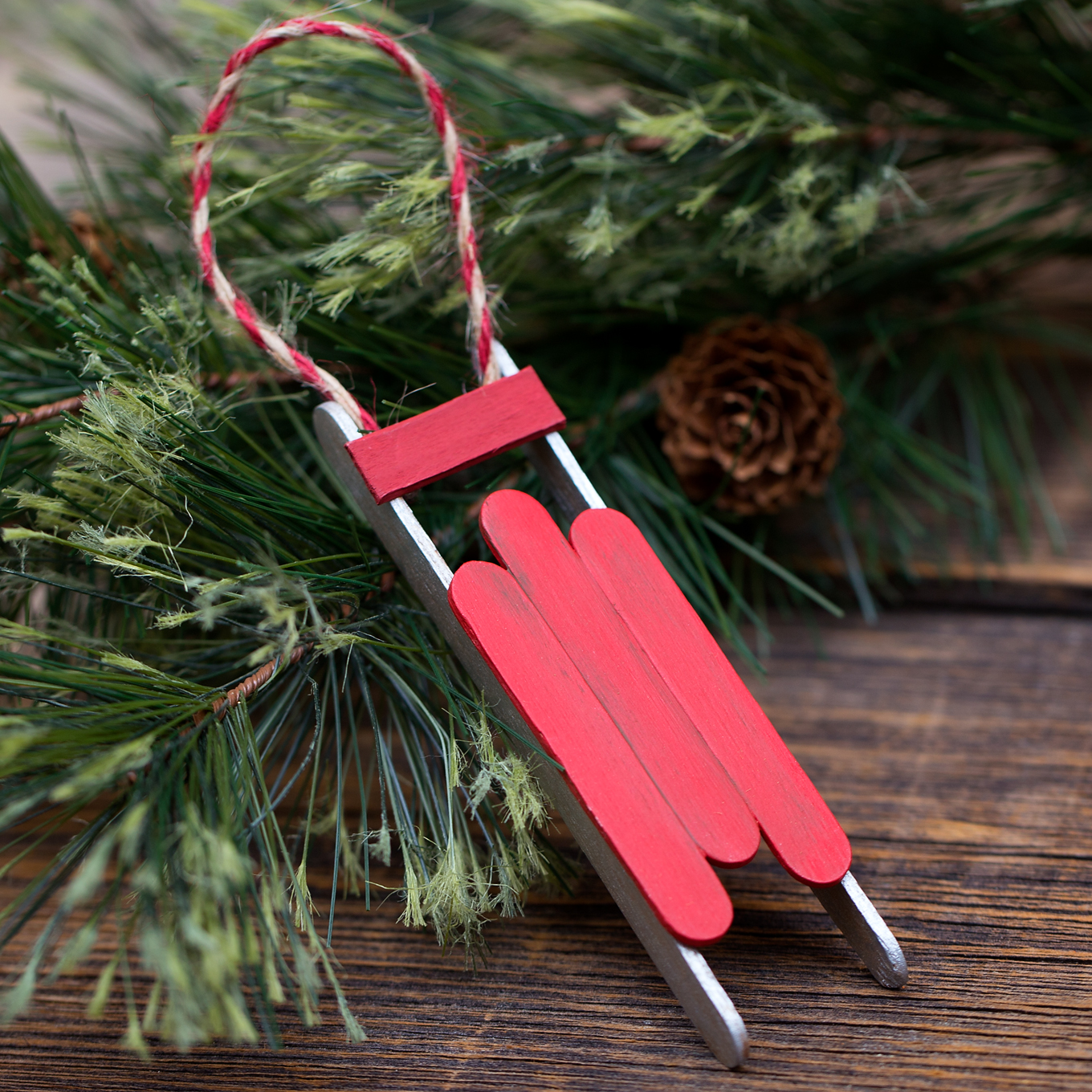 Like last year, all of the kid-made ornaments are inspired by children's books. It's one of my favorite blog series—I just know you'll enjoy following along too!

MY LATEST VIDEOS
How to Make a Rustic Wooden Sled Ornament
This year, our ornaments were inspired by Richard Scarry's The Animals' Merry Christmas, a delightful book containing 18 short stories and poems. My children have always enjoyed Richard Scarry's characters and simple old-fashioned stories.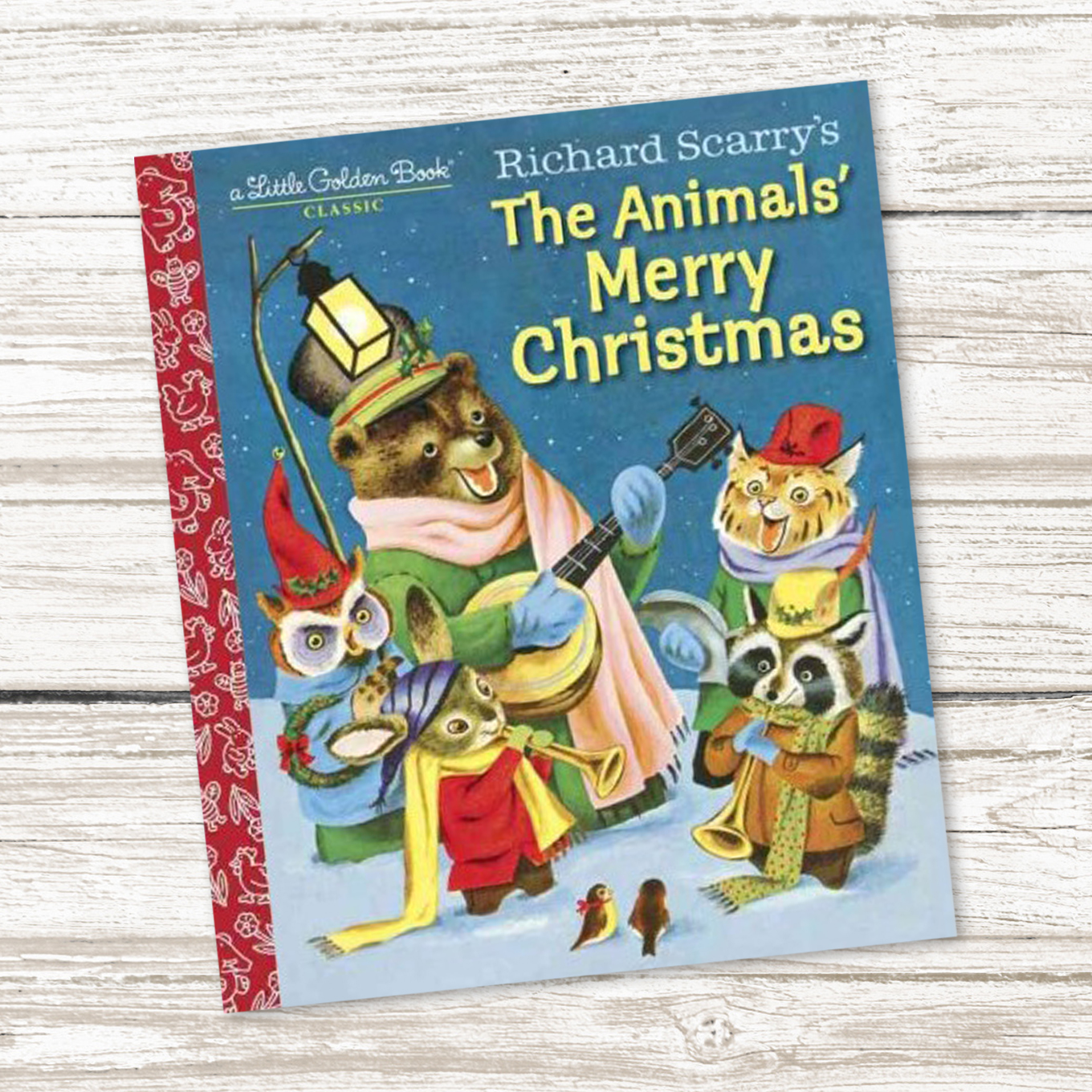 One of the short stories in the book, The Golden Sled, is about a bear who asks Santa for a golden sled. Will he get his request?
You'll have to read the story to find out!
When the story is finished, kids of all ages will enjoy creating and painting miniature wooden sled ornaments for their Christmas tree or imaginative play. We even made a golden sled in honor of the story!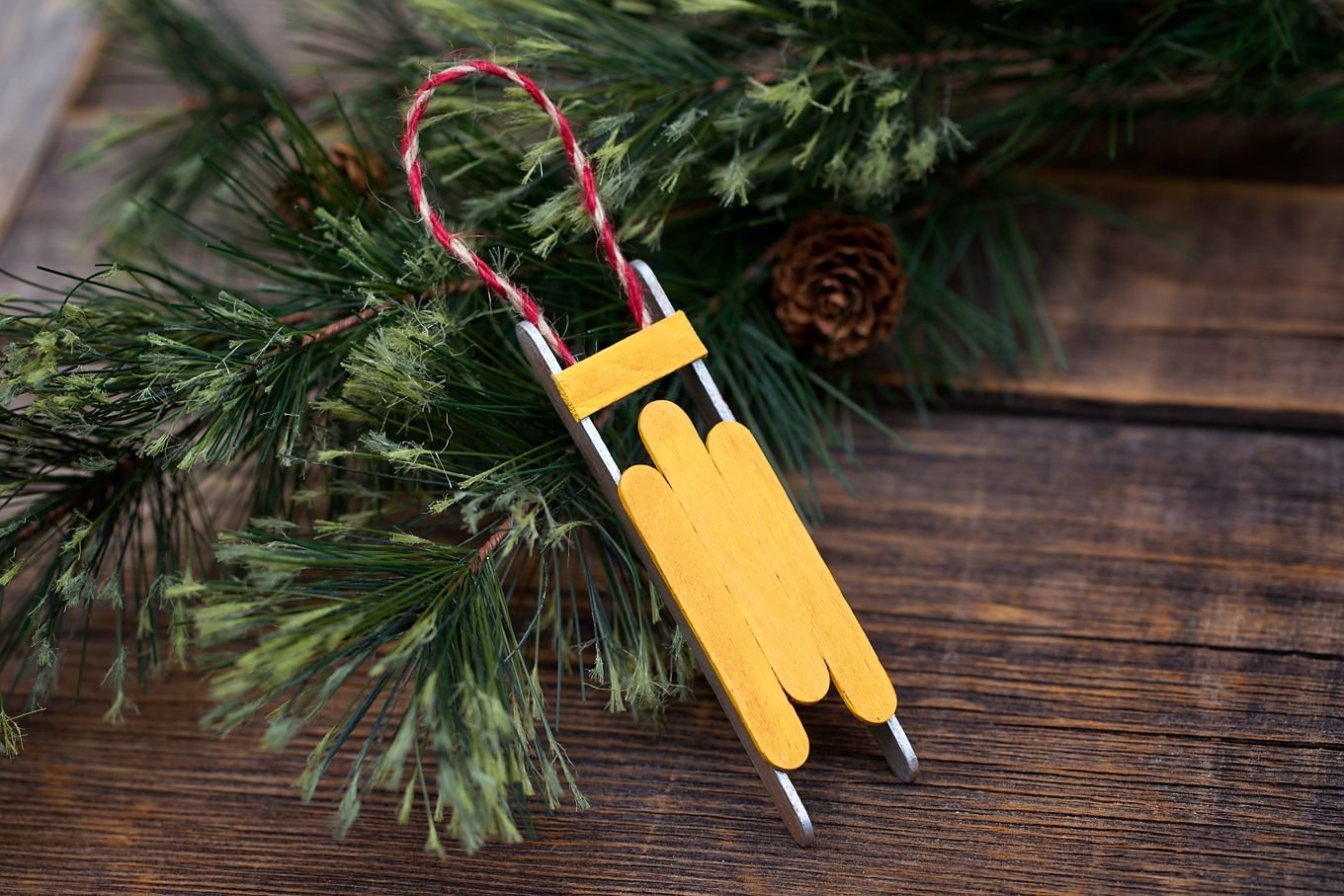 To Make This Craft You Will Need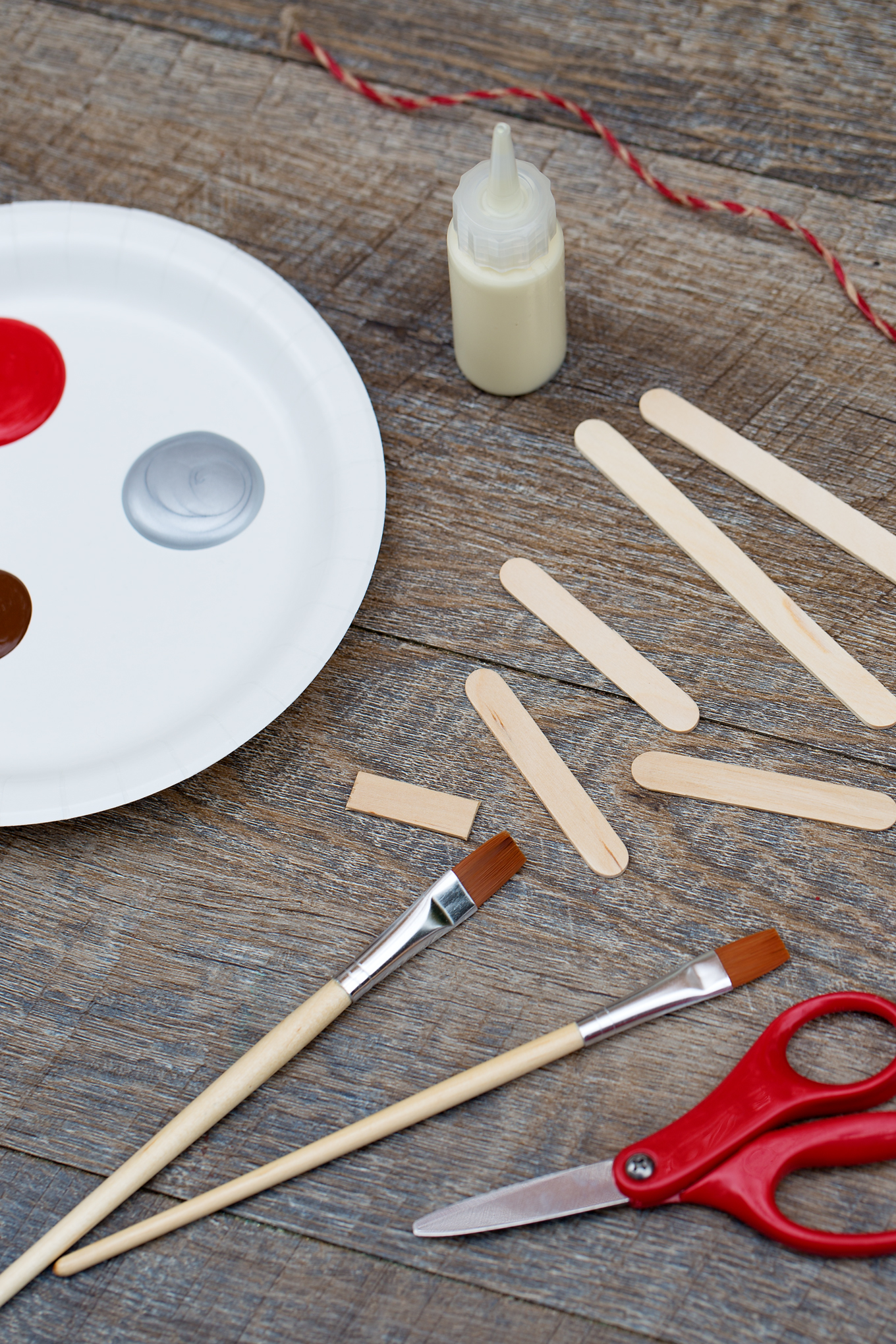 Directions
1. After gathering supplies, lay 3 miniature craft sticks flat on a piece of wax paper. Stagger them slightly so the middle stick pops out, then glue them together side by side.
Use sharp scissors to snip a small board from the extra craft stick (about 1 1/4 inches).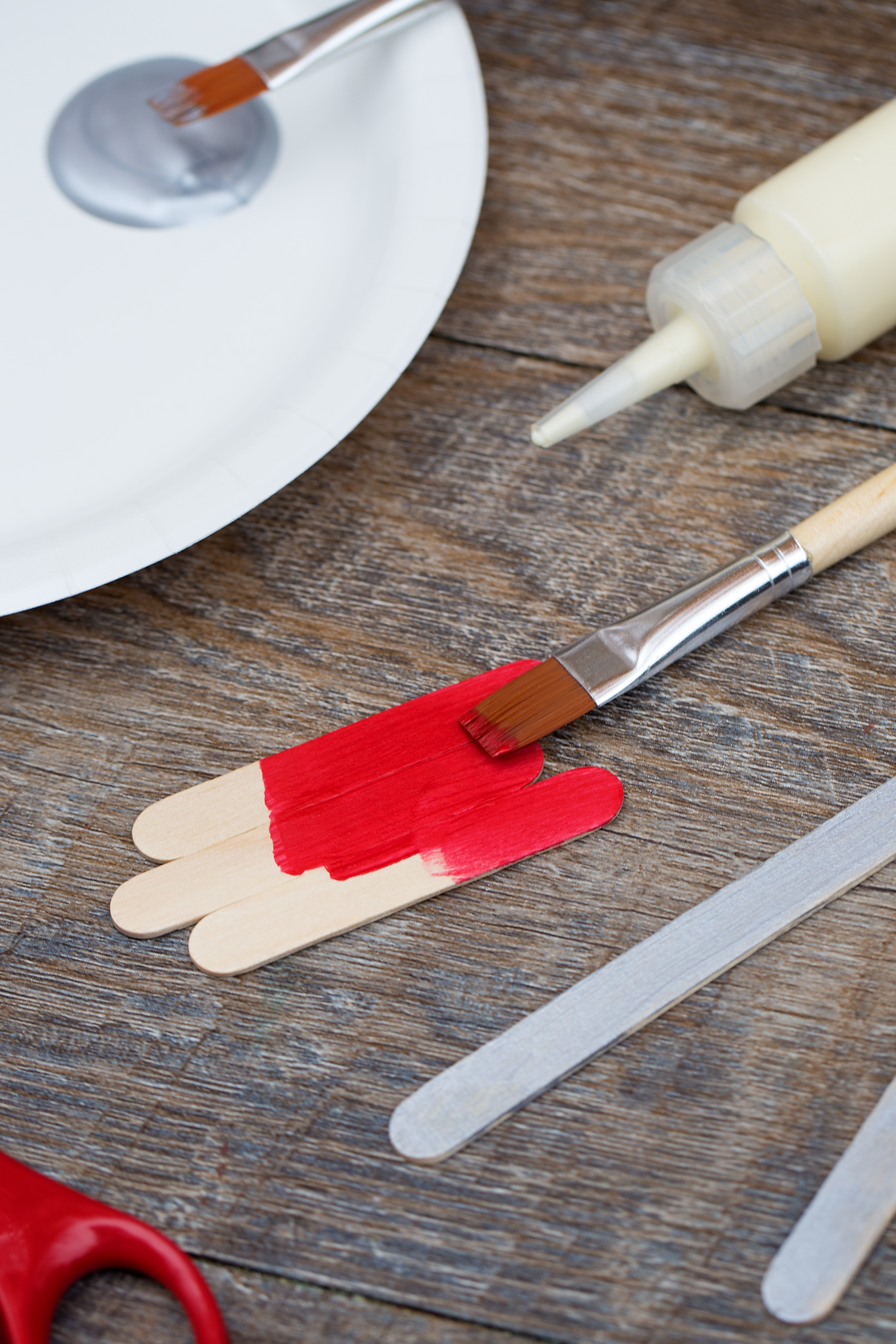 2. When the glue is dry, invite your child to paint their sled, extra board, and sled runners. We painted our sleds red and yellow and painted our sled runners silver.
3. When the paint is dry, invite kids to apply the antiquing medium to all of the sled pieces with a brush. Remove excess medium with a paper towel, then allow the ornament pieces to dry completely.
4. Attach the runners and board to the sled with hot glue or tacky craft glue.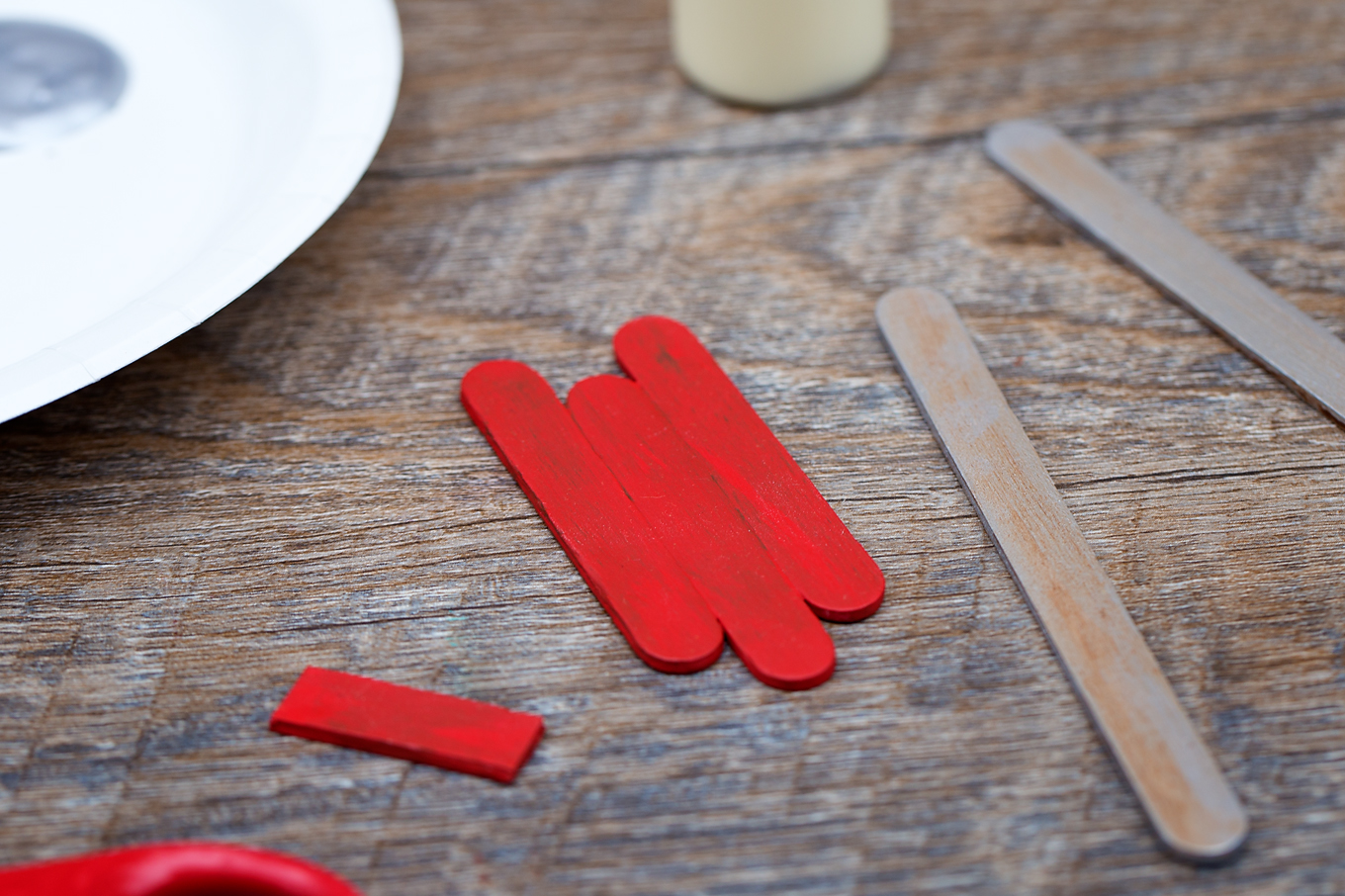 5. Last, glue a loop of twine to the back of the ornament.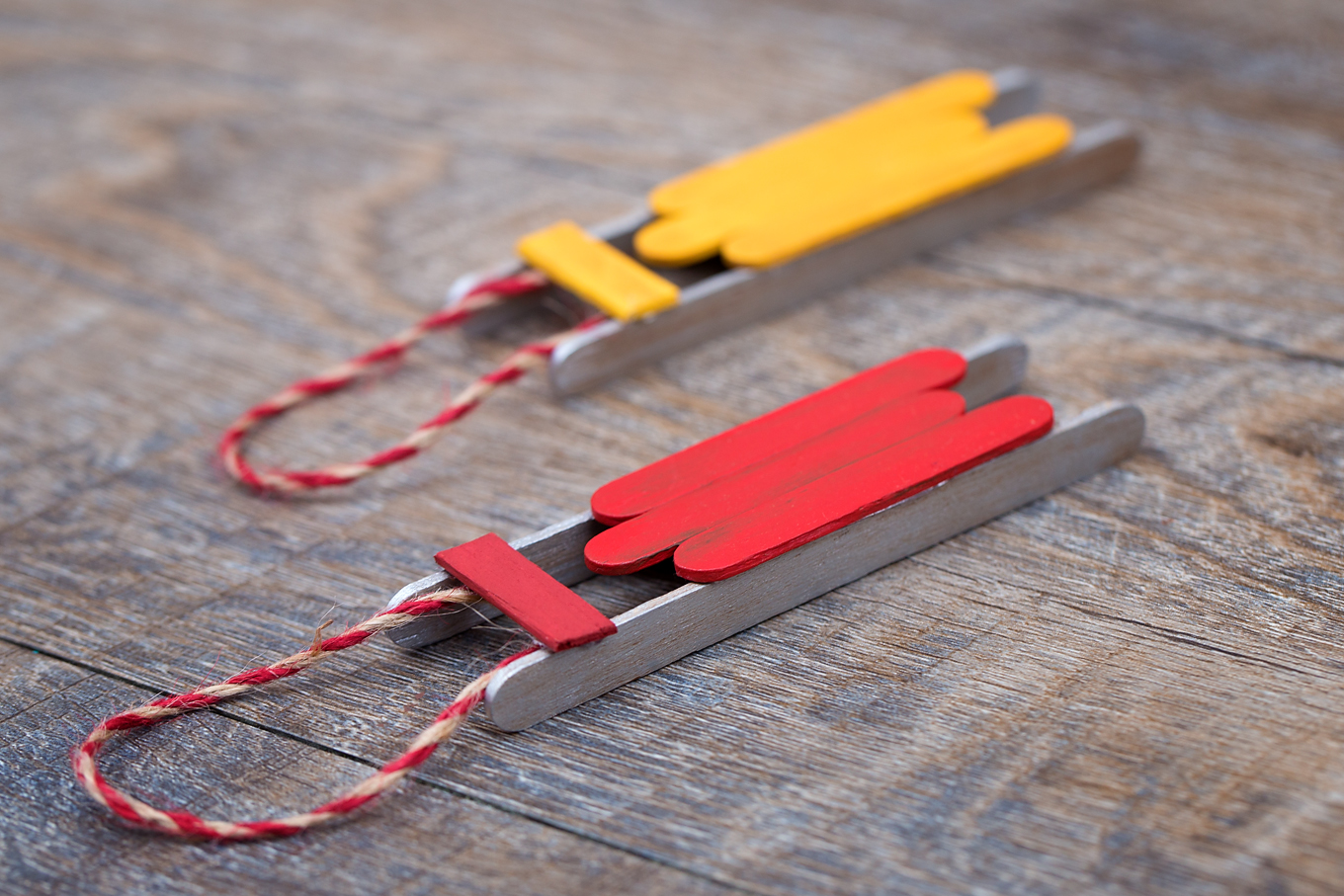 If desired, you could use a Metallic Sharpie Marker to label the sleds with the year or child's name.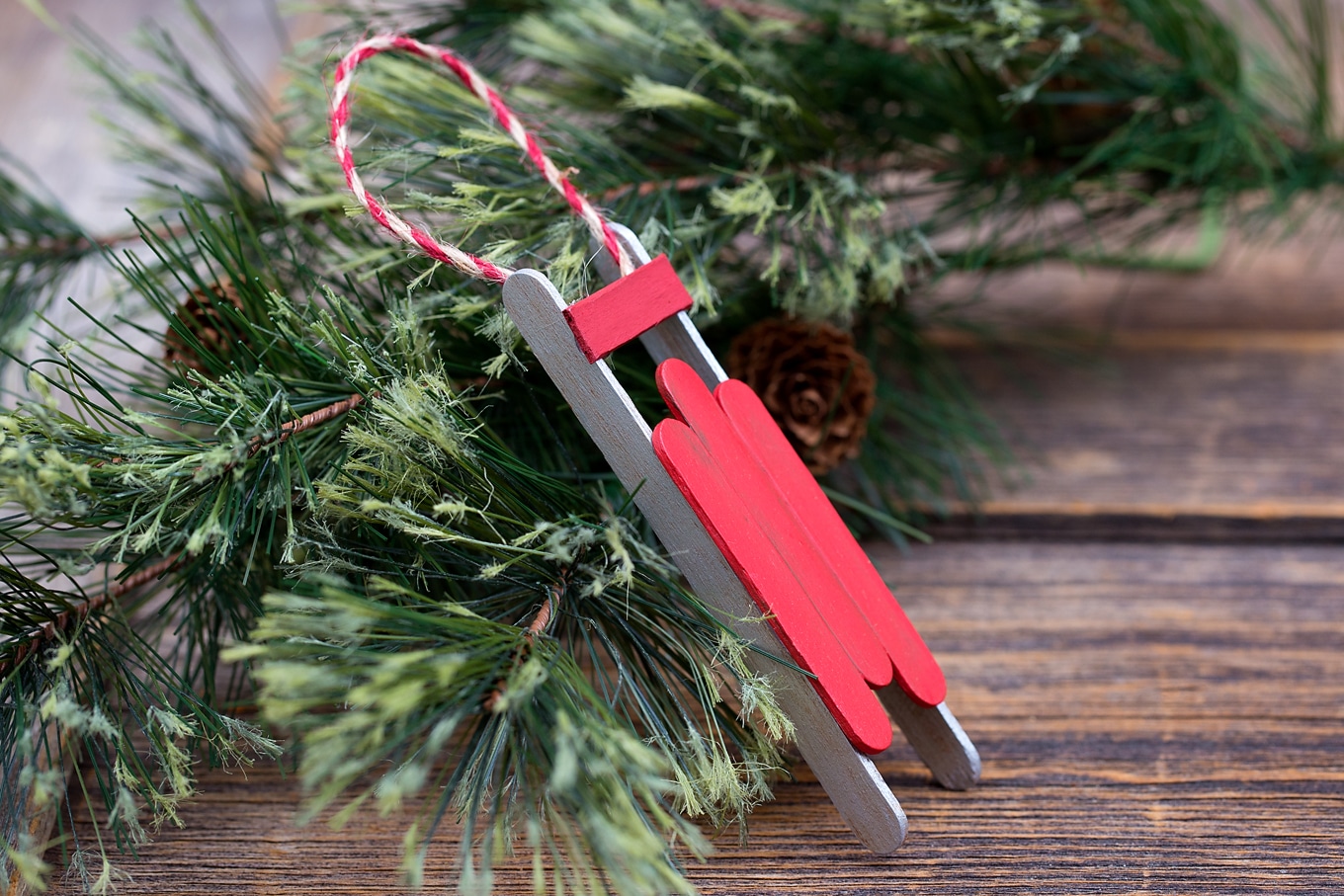 These Rustic Wooden Sled Ornaments look beautiful hanging on the Christmas tree or dangling from the ribbon of a Christmas gift!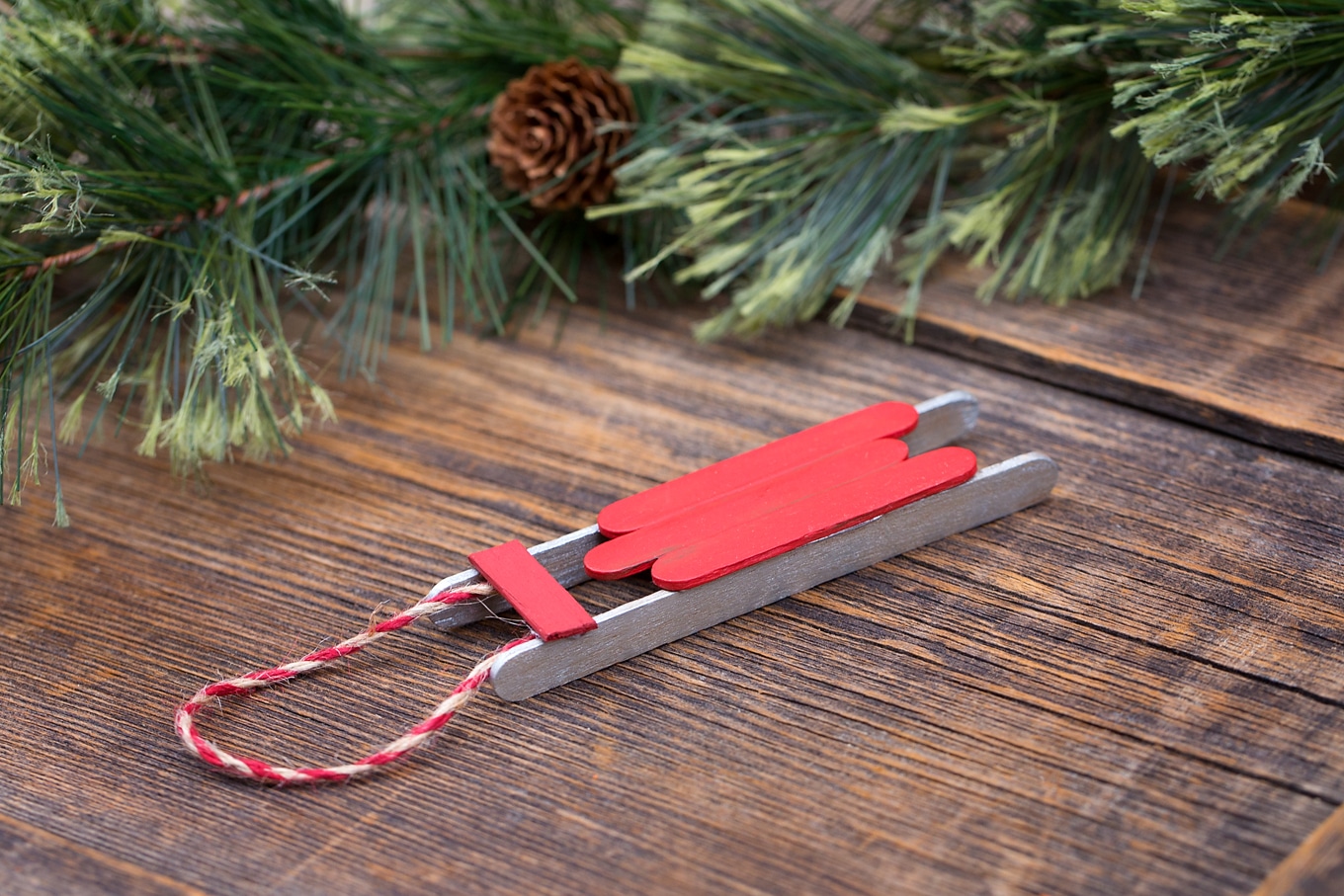 Aren't they darling?
Save This Post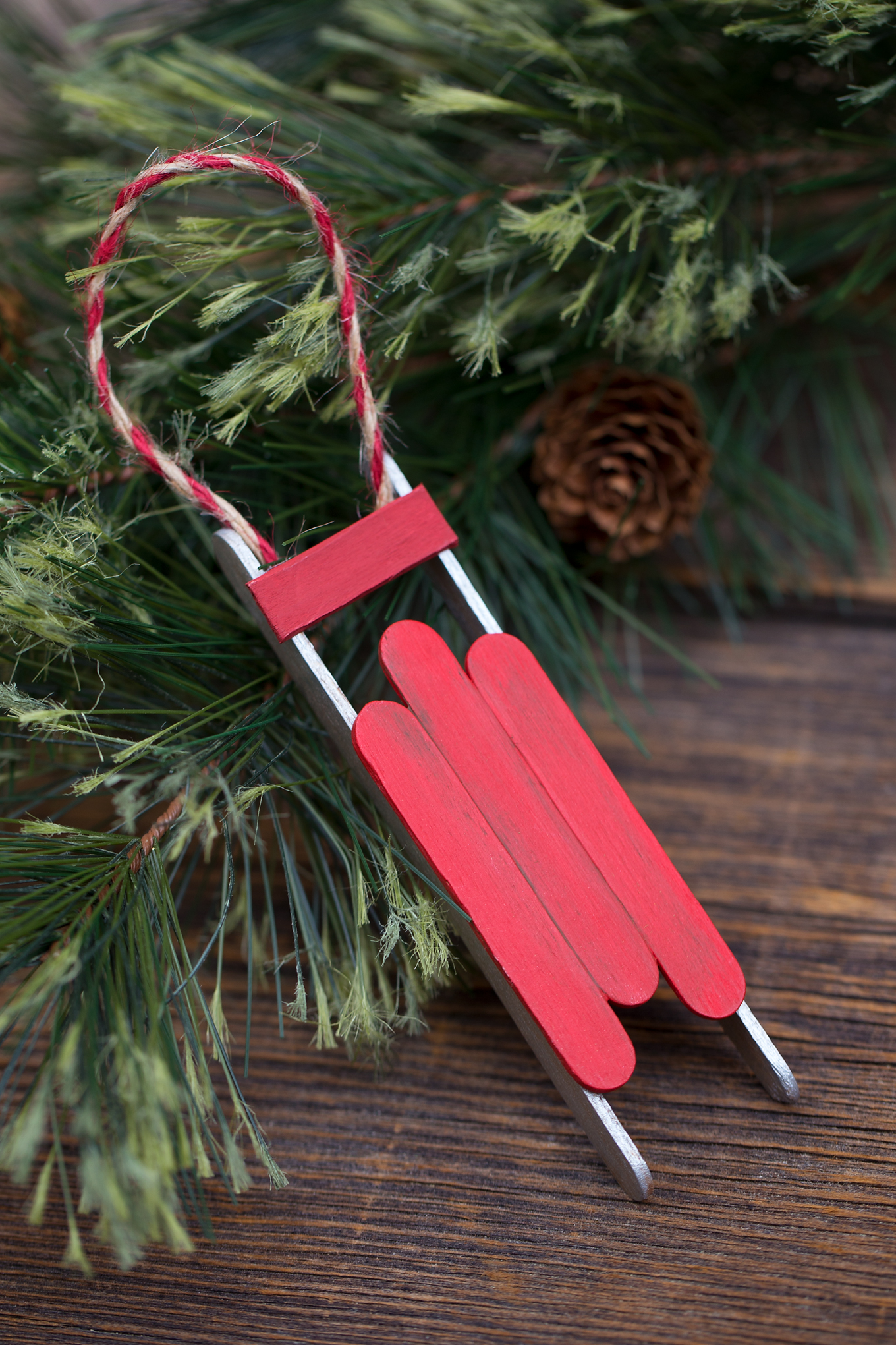 More Easy Christmas Ornaments for Kids
Click the images below to view more creative Christmas ornaments for kids.
10 Days of Kid-Made Christmas
Are you still searching for the perfect kid-made Christmas craft or activity for your kids, grandkids,  scout group, or classroom? Click the image below to visit the landing page for the 10 Days of a Kid-Made Christmas series.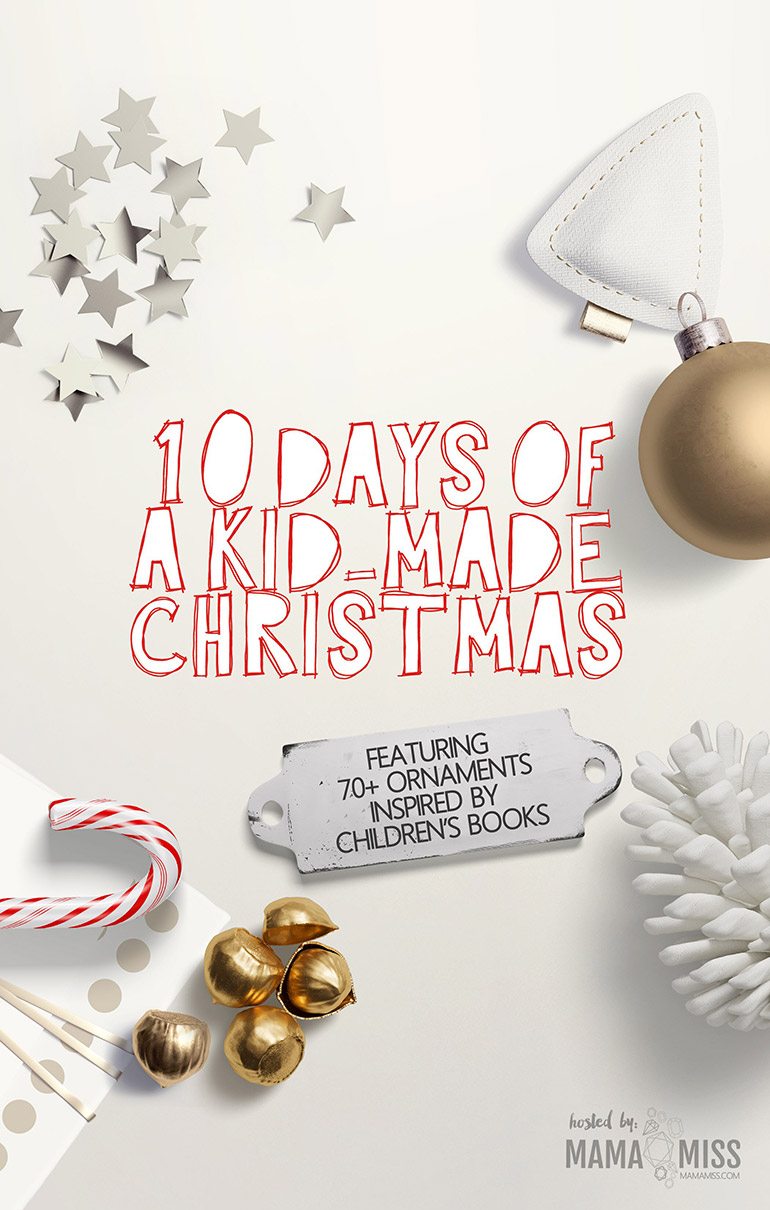 DAY 2 CONTRIBUTORS
Shared below are links to the fabulous Day 2 crafts and activities. Have fun creating this holiday season!
Salt Dough Ornaments | Artsy Momma
Easy Clay Kid's Ornament | Heart of Deborah
Fingerprint Christmas Tree Ornament | Sugar Aunts
Vintage Inspired Jar Ornament | Mama Miss
Felt Robin Christmas Ornament | Mum in the Mad House
Very Hungry Caterpillar Craft | See Vanessa Craft
Santa Christmas Ornament | Inspired by Familia
Muddy Paws Ornament | My Bored Toddler
Elf Peg Doll Ornaments | Rhythms of Play
Wooden Sled Ornament | Fireflies and Mud Pies