Crafters of all ages will enjoy making primitive Scrap Ribbon Tree Ornaments to gift or keep this holiday season.
In this post, learn how to use shades of green and brown scrap ribbon to emulate the welcoming branches of a Christmas tree.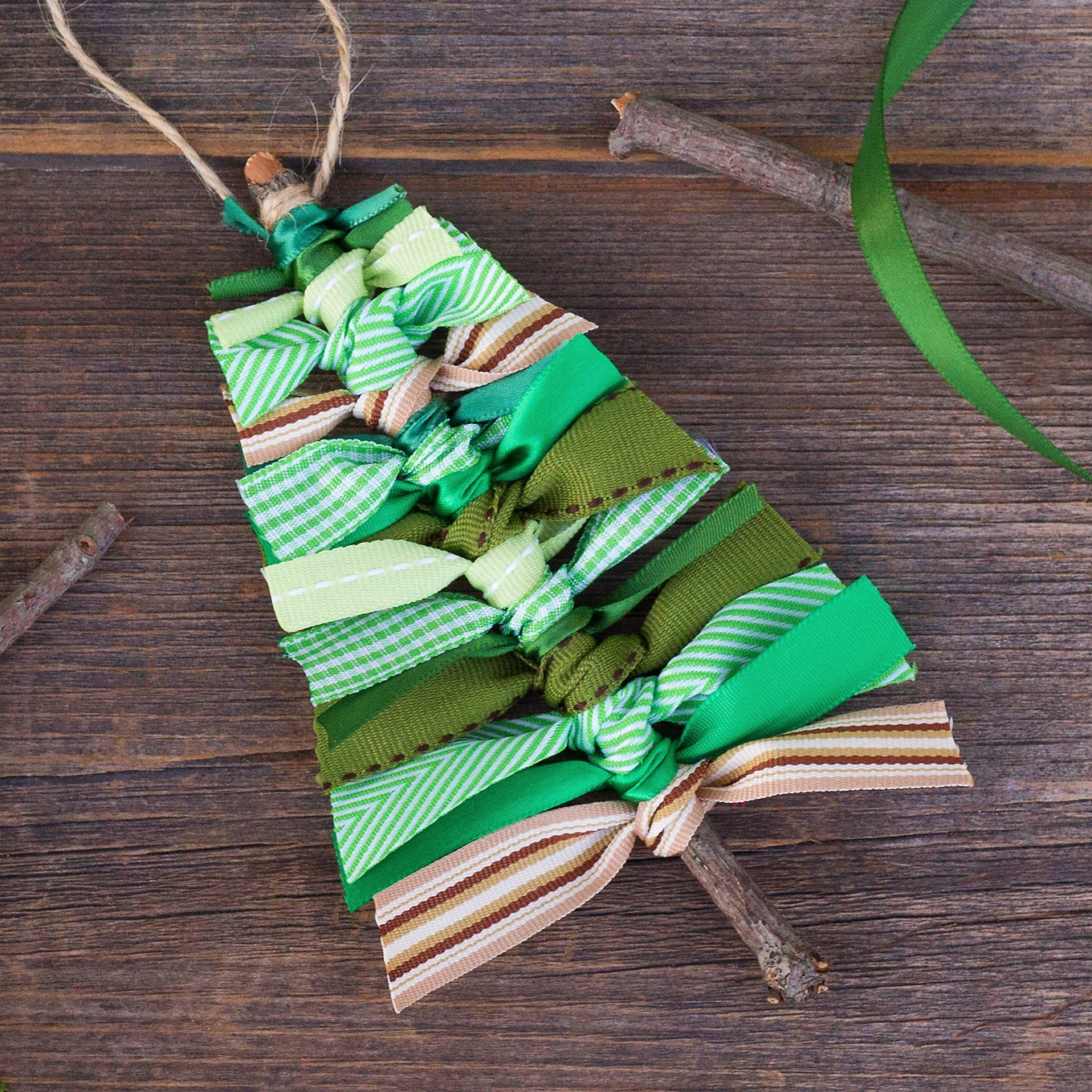 Scrap Ribbon Tree Ornaments
My oldest son received his first pair of sneakers with laces this week! He is incredibly excited to learn how to tie his shoes. To help him practice, we spent some time creating Scrap Ribbon Tree Ornaments.

MY LATEST VIDEOS
The Christmas ornaments are lovely and we can't wait to give them away to friends and family. More importantly, they helped my son master the first step in shoe tying.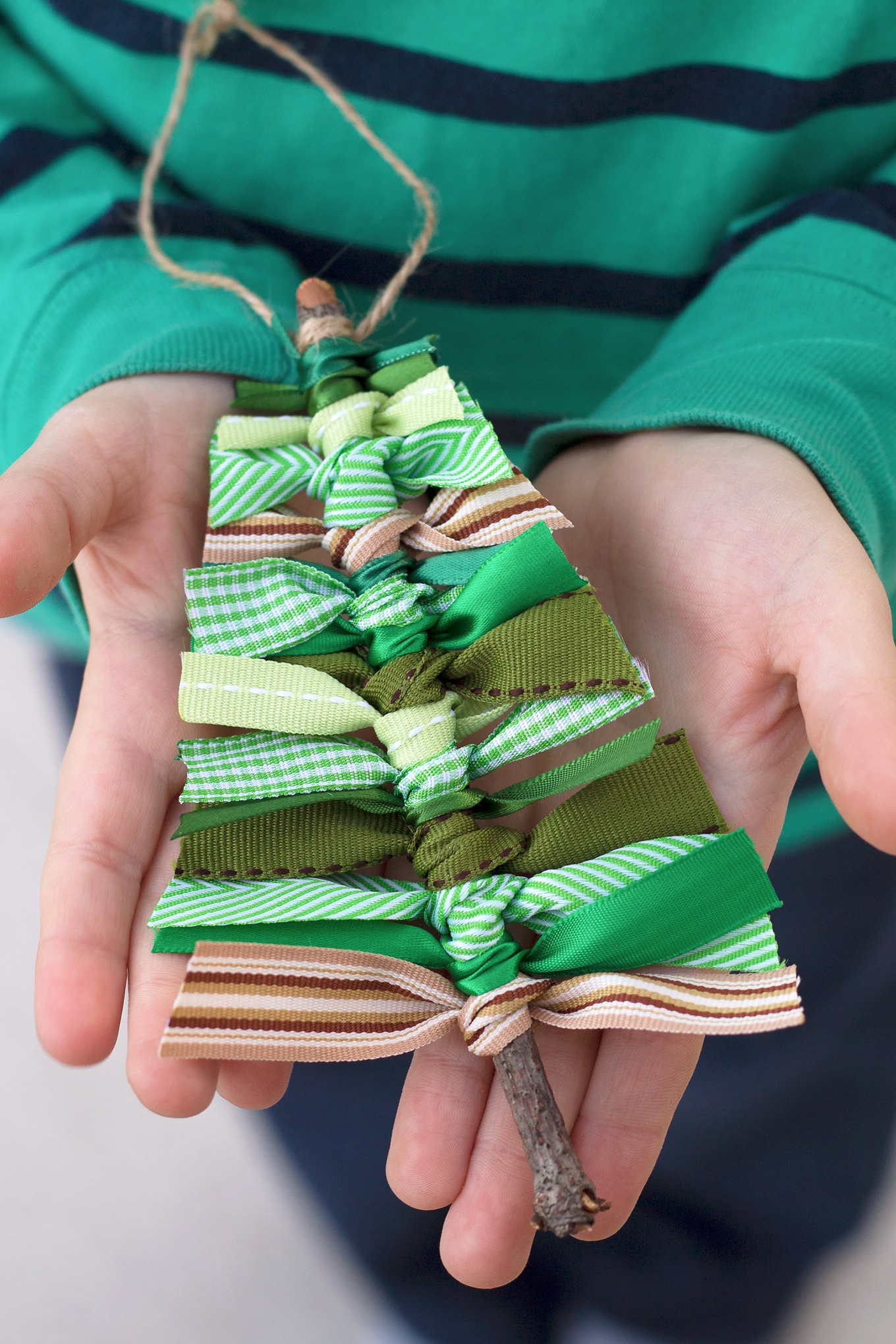 To Make This Craft You Will Need

Directions
1. After gathering supplies, show children how to tie the scraps of ribbon down the twig or cinnamon stick. I've found that wide ribbons, tied into single loose knots, give the best coverage.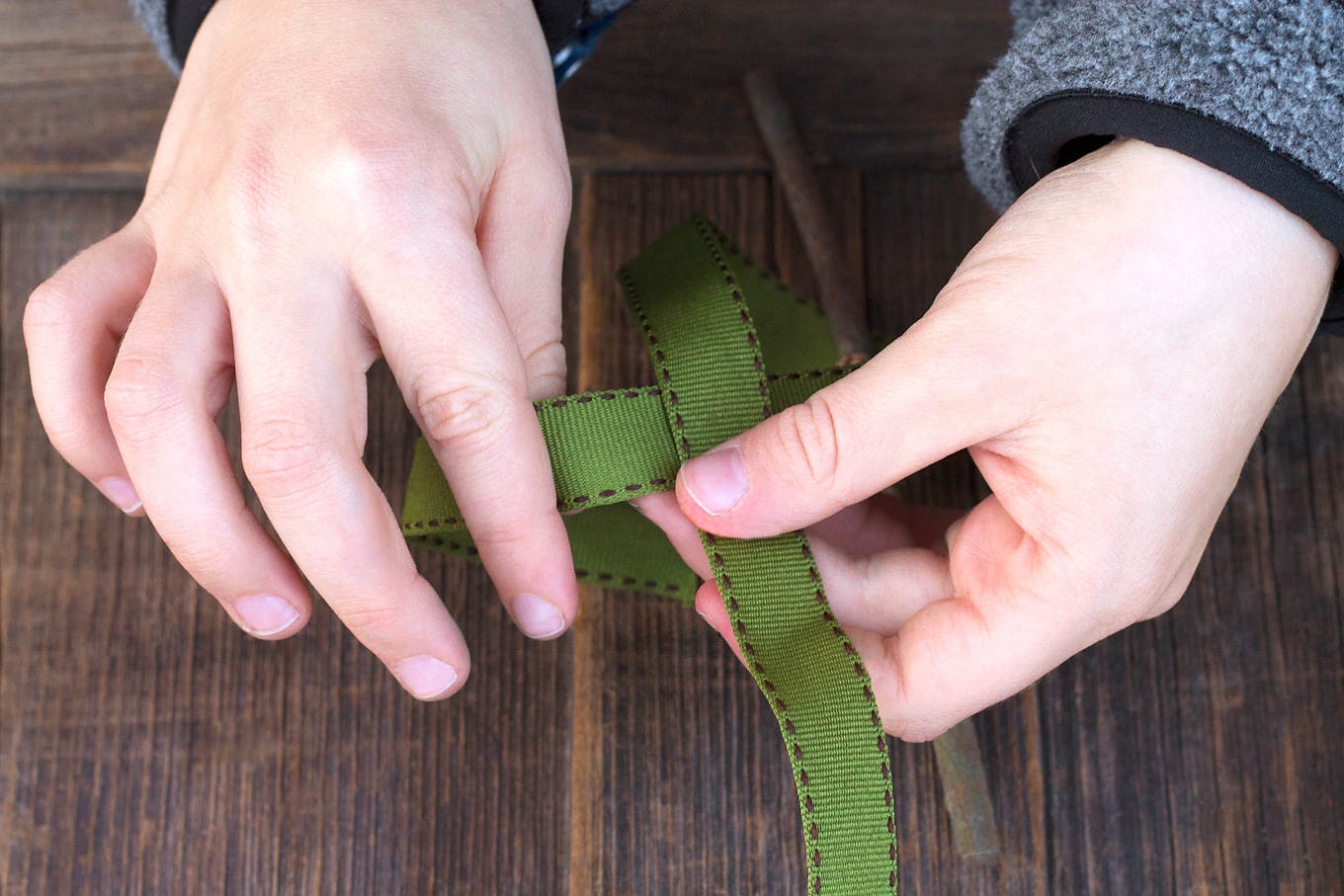 2. For best results, bunch the ribbons close together. The ribbons will bend and slightly overlap. Gently tug them into place until you are satisfied with their placement. We used between 13-16 strips of ribbon for each ornament.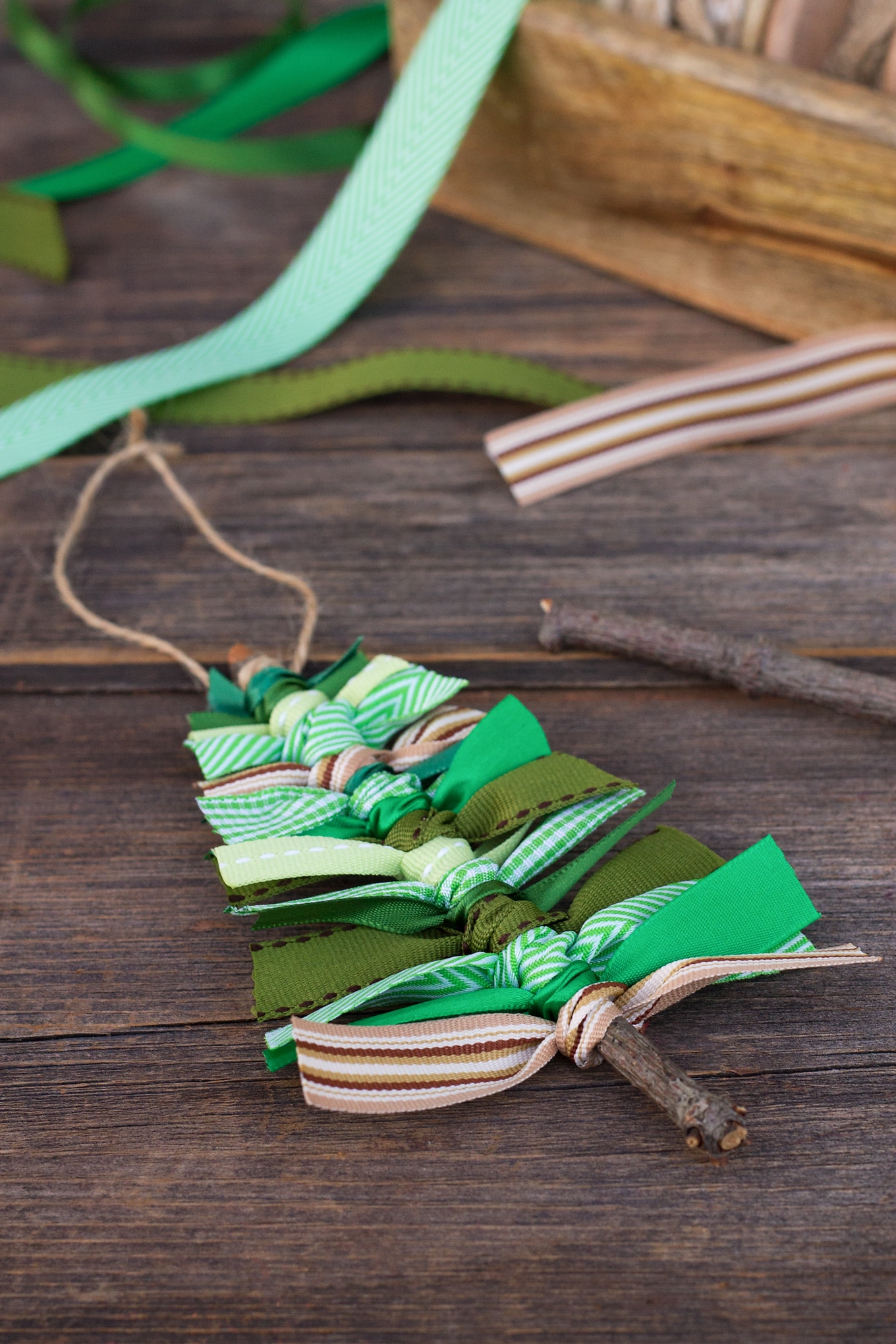 3. Use sharp scissors to trim the ribbon scraps into the shape of a Christmas tree. If desired, melt the edges of the ribbons with a match so the ribbon doesn't fray.
TIP: Worried about ribbon waste? Use your small scraps of leftover ribbon to make an adorable Pine Cone and Ribbon Turkey!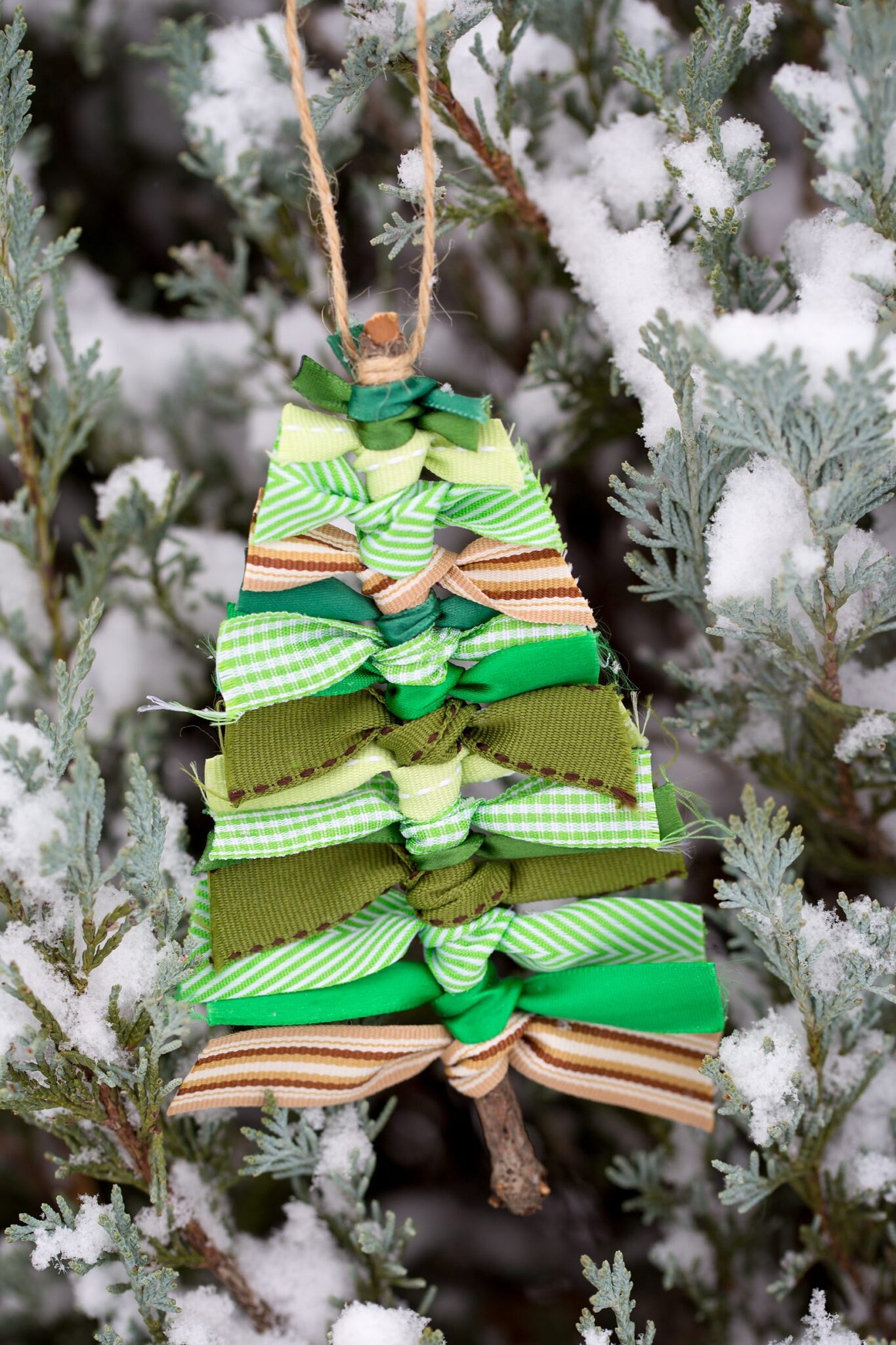 I happen to adore how a little fray gives the ornaments a more primitive look. (I even tugged a little more at the edges of the ribbon to make this happen!) This effect can also be replicated with cotton and wool fabric scraps; I've also made this ornament with cinnamon sticks and flannel…it looks just as adorable!
4. Hot glue or tie a loop of twine to the top of the tree. If desired, top the tree with a wooden star, yellow button, or primitive metal star.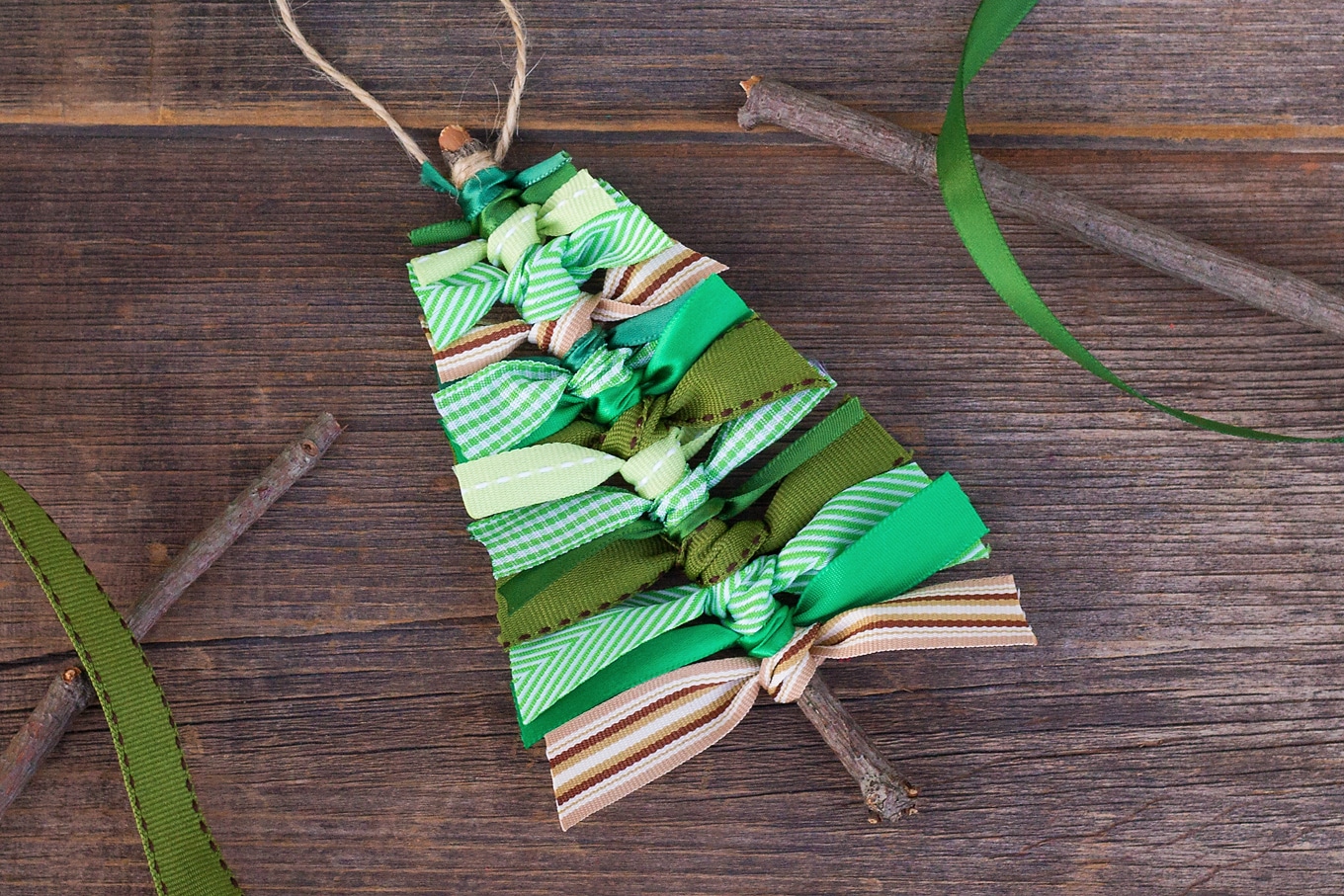 Scrap Ribbon Tree Ornaments are beautifully rustic and simple. They look especially cute dangling from the Christmas tree or a jar of homemade hot chocolate mix!
Save This Craft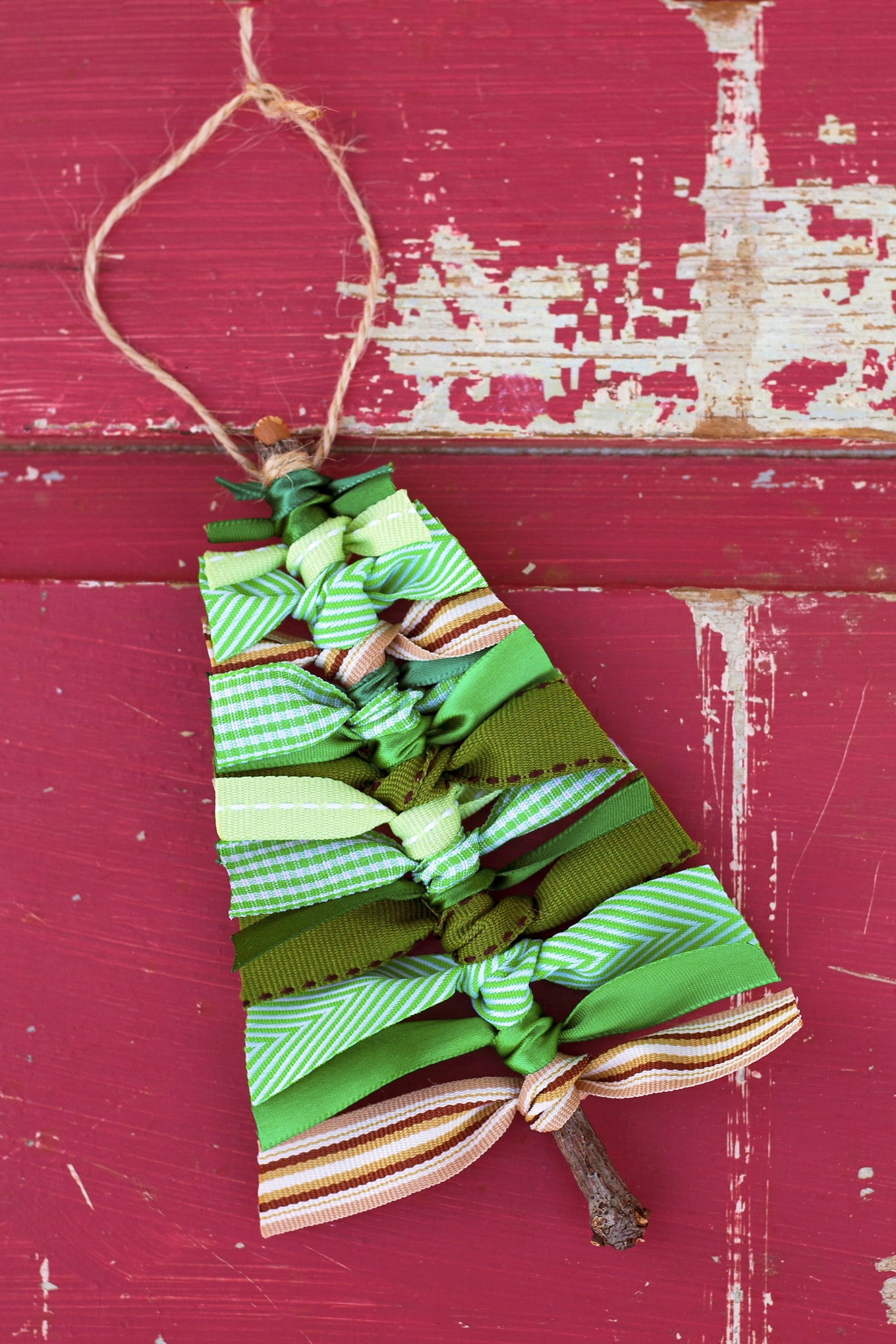 More Homemade Christmas Ornaments
Click the images below to view more creative homemade Christmas ornaments.