Inside: Just in time for fall, kids of all ages will love this easy paper apple craft. This simple craft includes a free printable template, making it perfect for home or school.
Tonight at dinner I sighed, "Watermelon season is almost over."
"But Mommy," my oldest son started, "when watermelon season is over, that means it's apple season. You like apples, don't you?"
"I do. I do like apples. But I really, really love watermelon."
"Speaking of apples," my husband interrupted, "we need to find a new apple farm."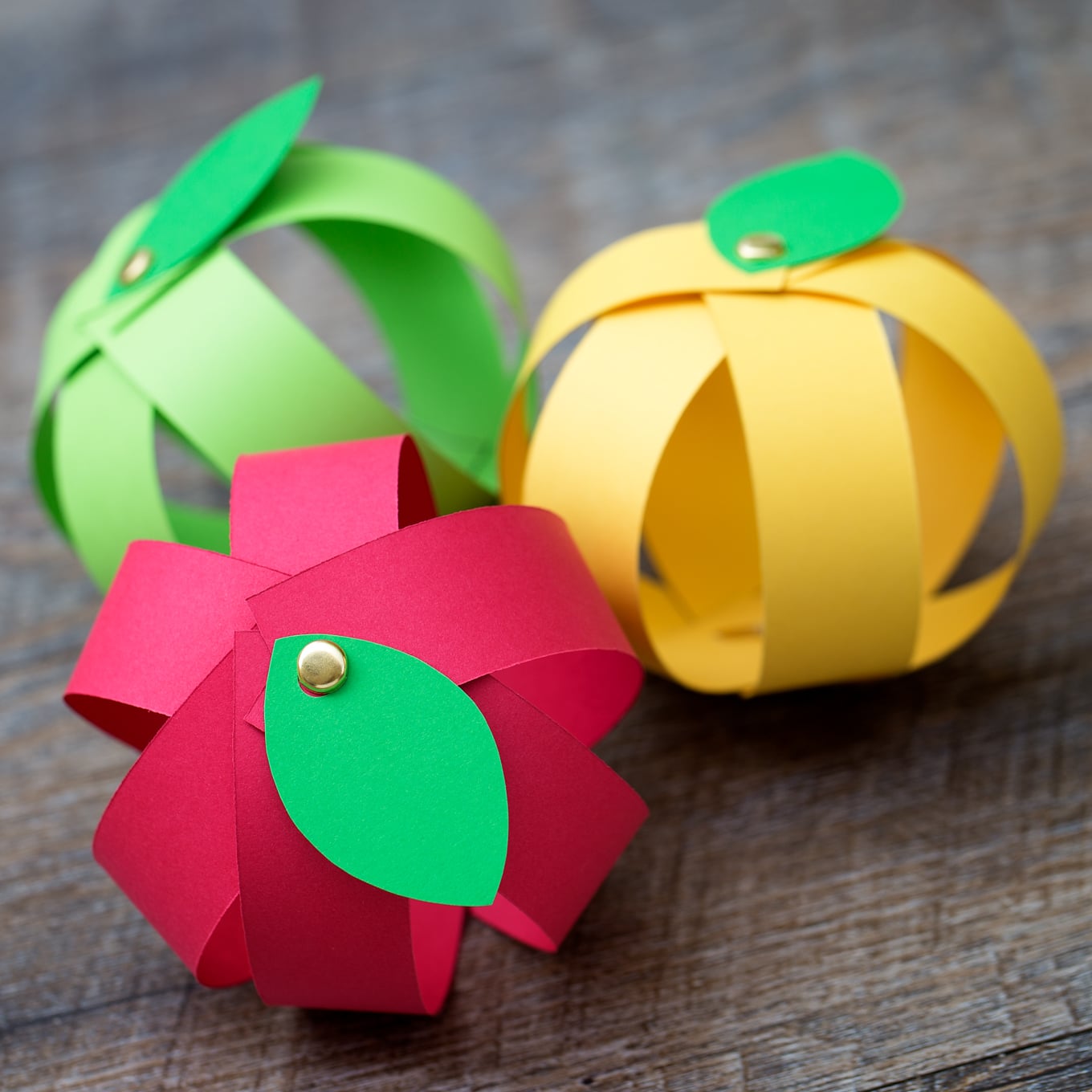 Related: Paper Strip Pumpkins
Easy Paper Apple Craft for Kids
You see, 1 month ago we moved to a new city. And if you've ever moved before, you know exactly what we are going through. Getting the kids adjusted to their new school…unpacking (ugh)…and trying to find our new favorite places.
So until we find our new favorite apple farm, we will keep a bowl of these colorful paper strip apples on the table. Not quite edible, but oh, so darling!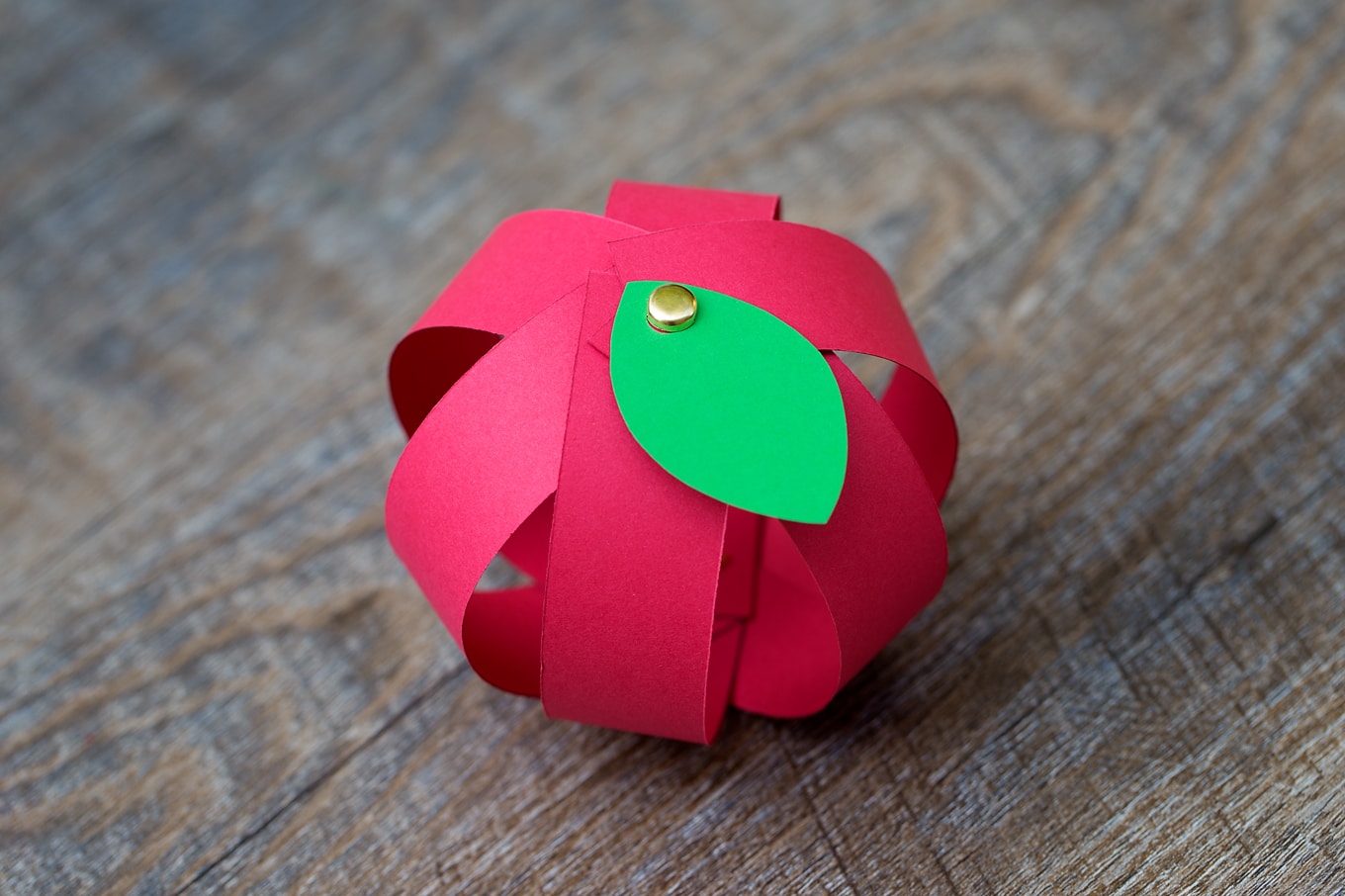 To Make This Apple Craft You Will Need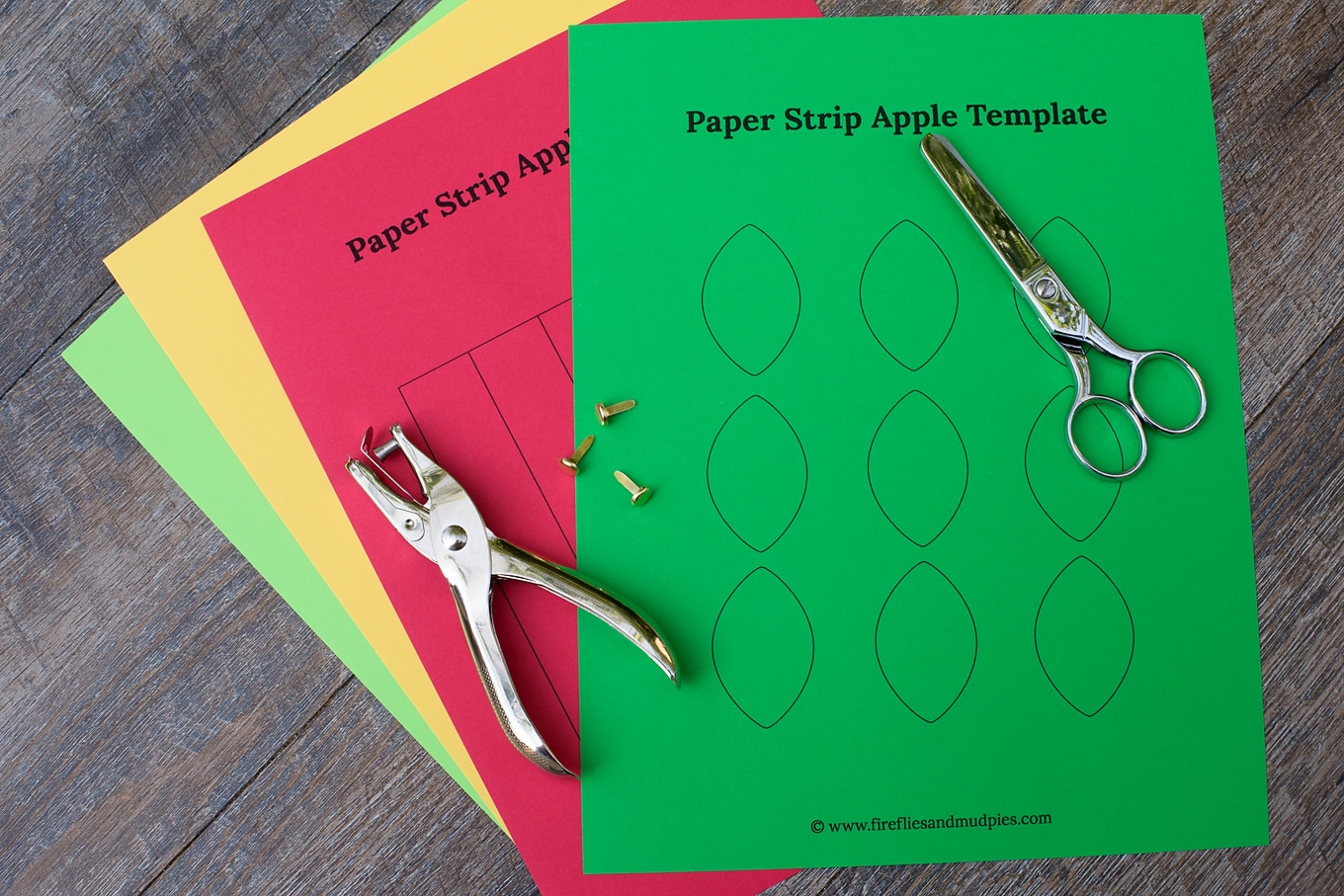 Related: Simple and Fun Apple Crafts for Kids
Paper Apple Craft Directions
1. Download and print the paper apple craft template. We printed the templates on colored card stock, but you can also print them on white paper and invite kids to color in their apples and leaves with crayons or markers.
2. Next, cut out the templates. We used 6 rectangular strips and 1 leaf/apple. If you want your apple to have more solid coverage, simply use more paper strips.
Tip: When you are printing this template, be sure to have "actual size" checked in your printer menu.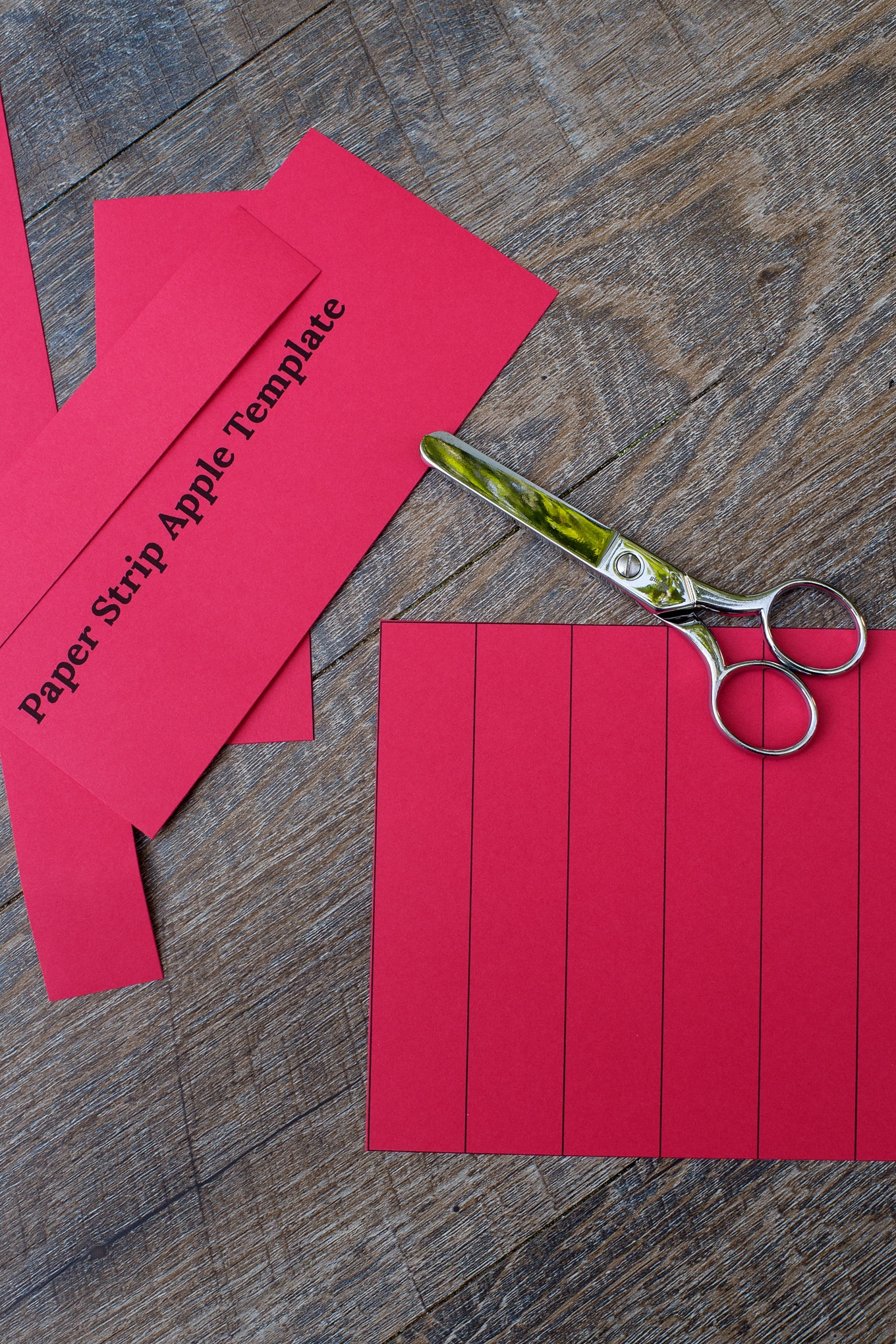 3. Invite kids to punch a hole on both ends of the paper strips with the single hole punch. They should also punch 1 hole at the end of every leaf.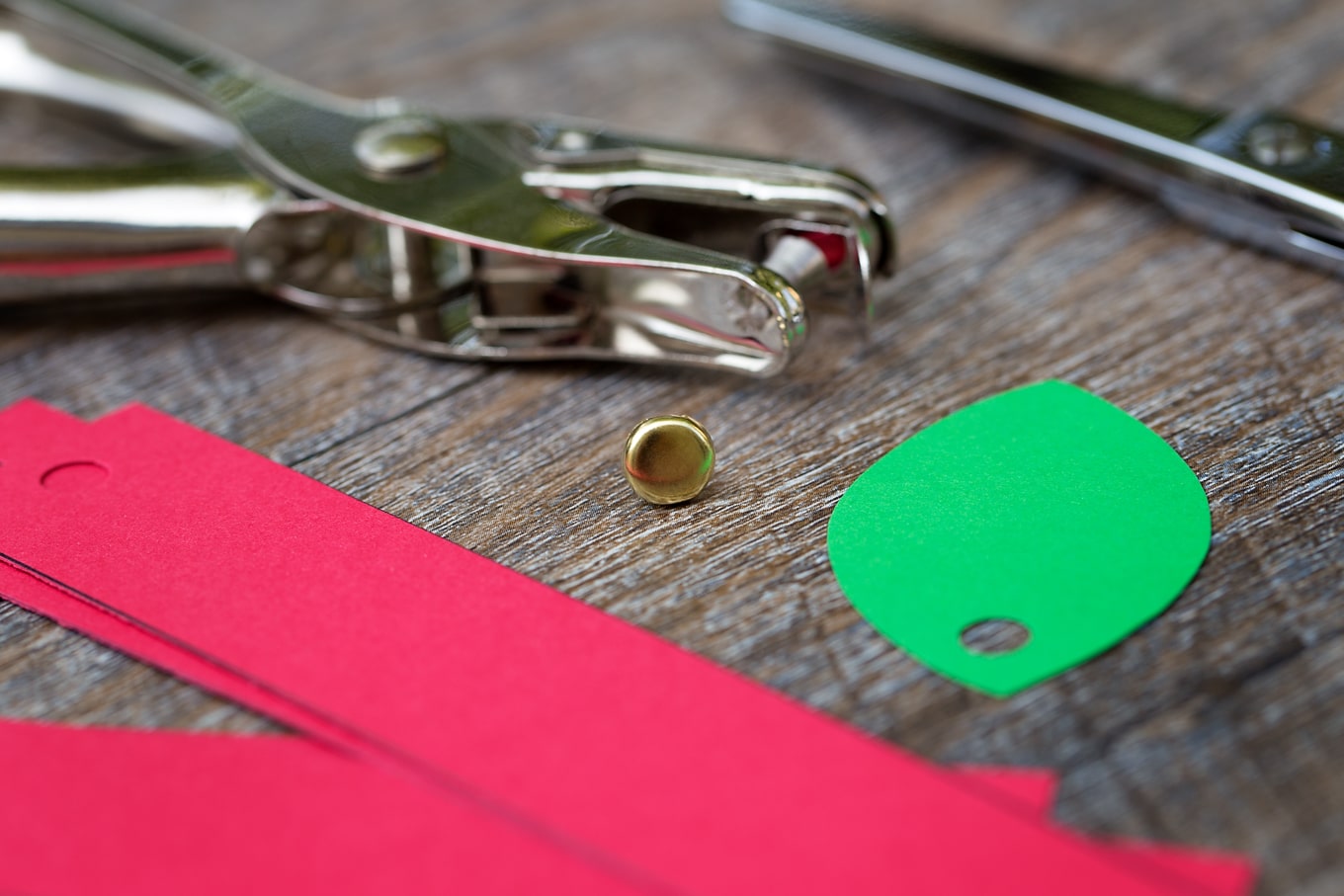 4. Stack 6 paper strips with the ink side facing down. Push a brass fastener through each end, being sure to add a leaf to one side. Secure the fasteners.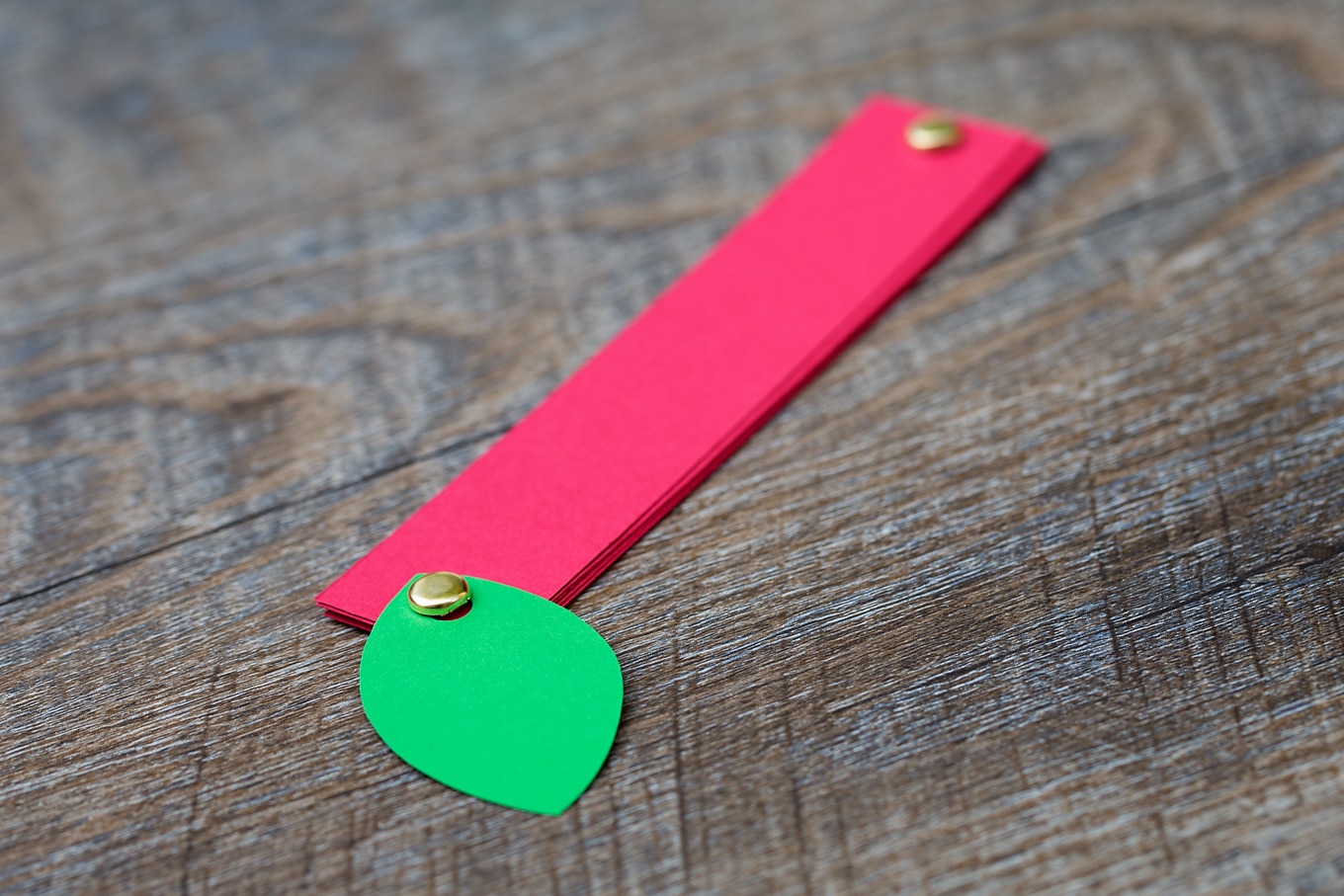 Related: Rustic Pine Cone Apples
5. Gently bend the stack of papers and separate each strip to form a sphere.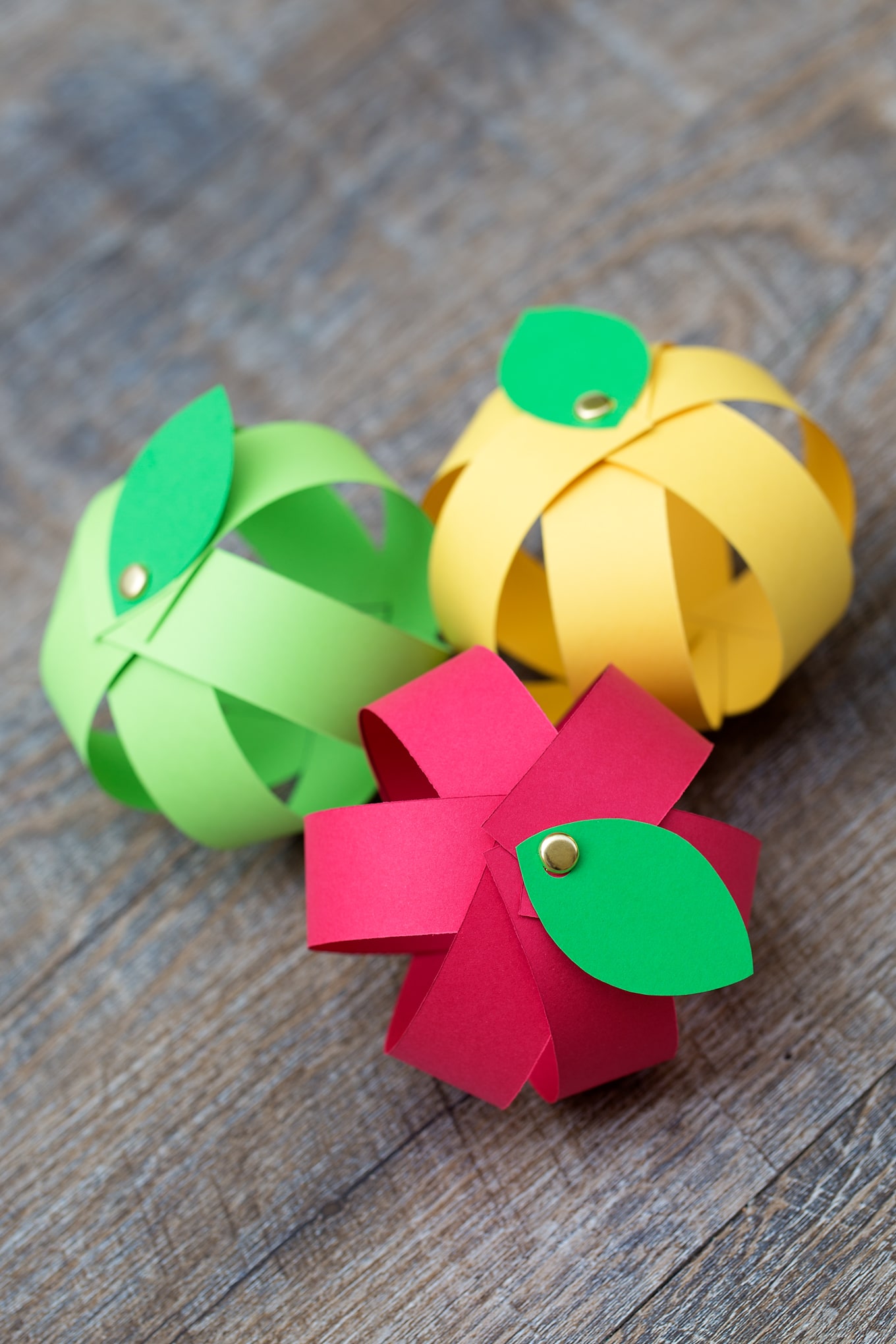 6. Carefully tug the paper strips until you are satisfied with their appearance.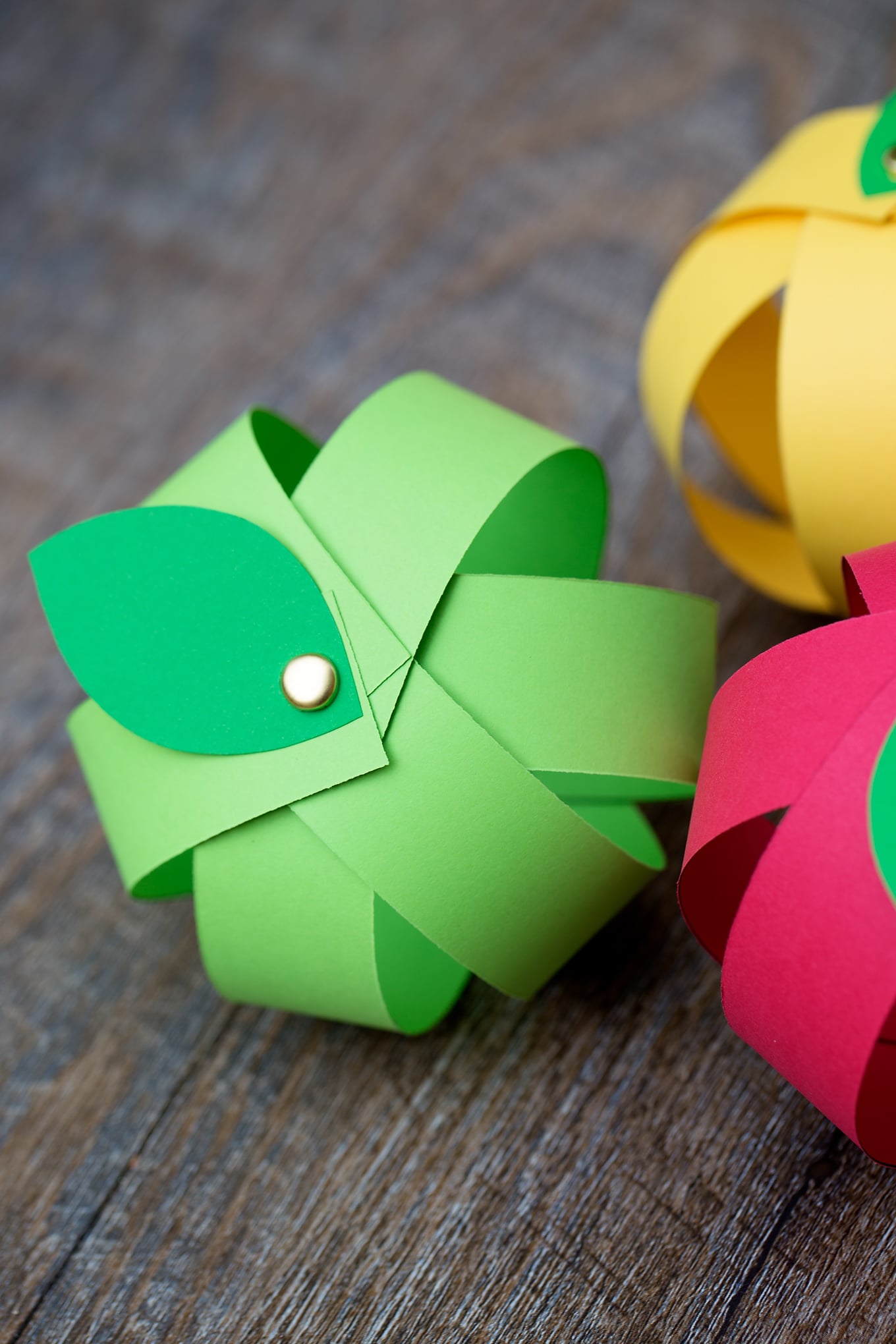 Related: Apple Suncatchers
Aren't they pretty?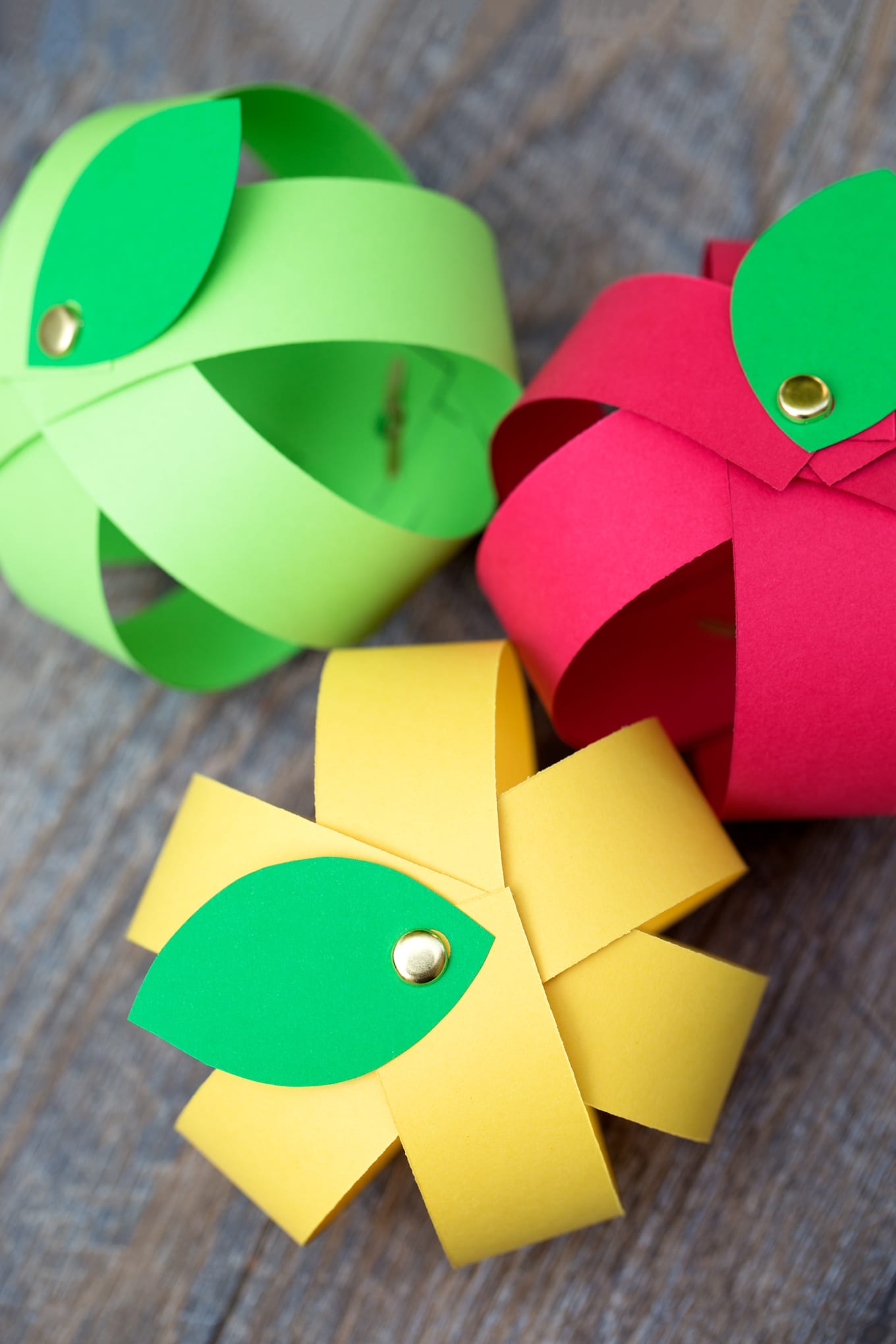 My kids made apple after apple. They filled up an entire bowl and it looks lovely resting on our kitchen table.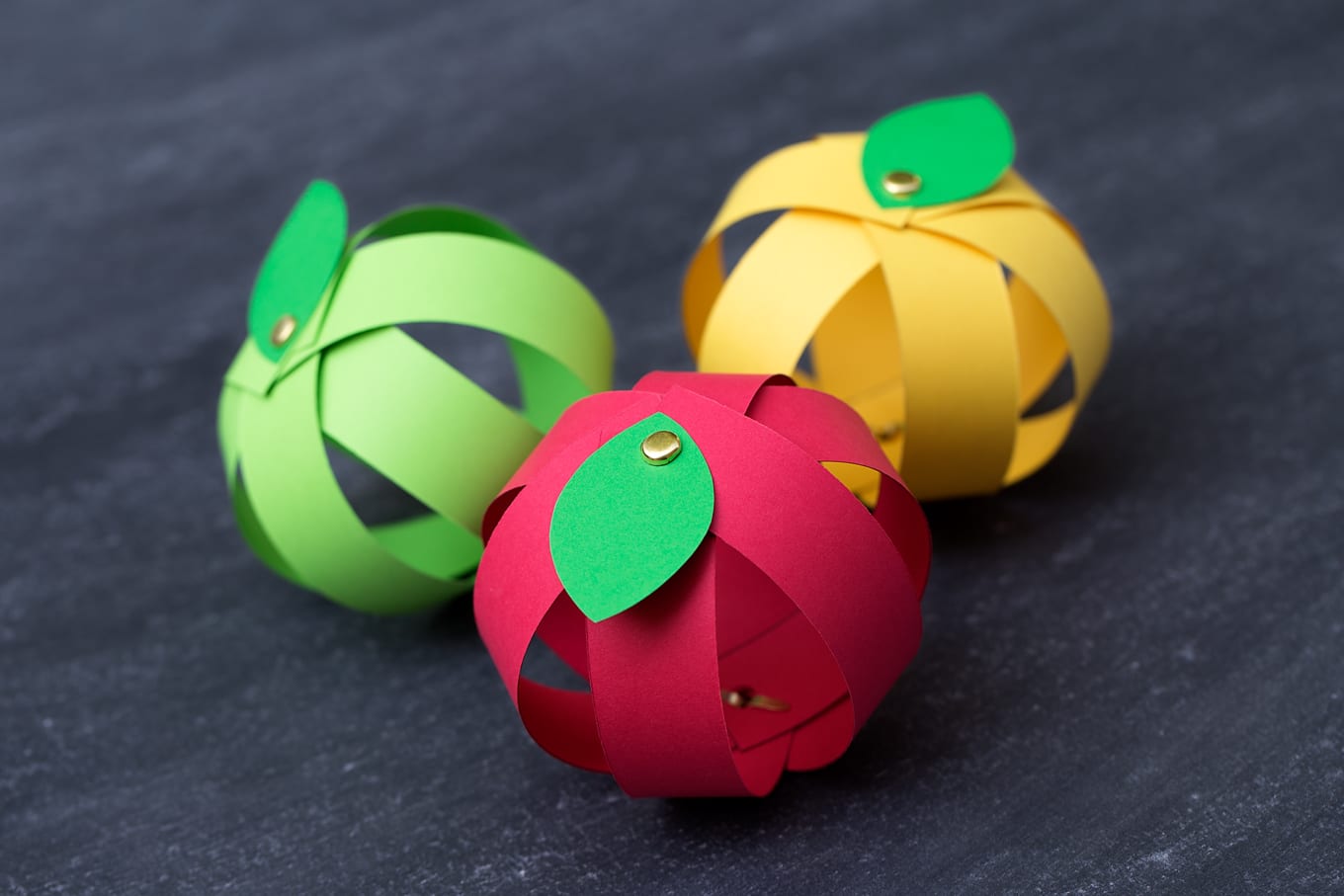 Related: Homemade Apple Butter
This craft would also make an adorable ornament. Simply wrap a piece of twine around the brass fastener and hang the apple on a hook or your Christmas tree.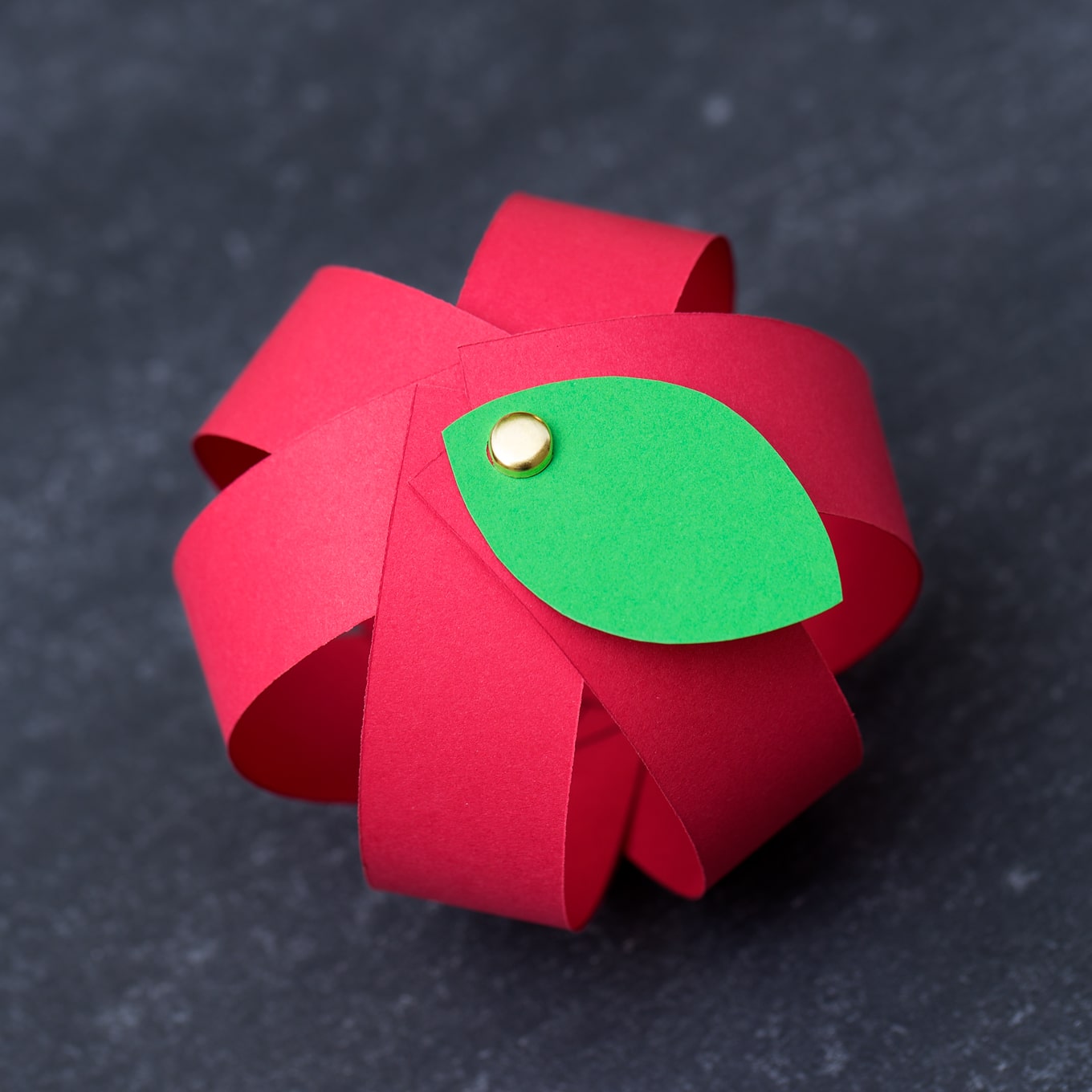 Video Tutorial: Paper Apple Craft
Watch the video below to be guided through each step of this craft. You can view more easy kids craft tutorials on our Facebook Page, Teachers Pay Teachers Page, or right here on our website.
Save This Craft
Don't forget to save this craft on Pinterest for later! Be sure you are following along with Fireflies and Mud Pies here.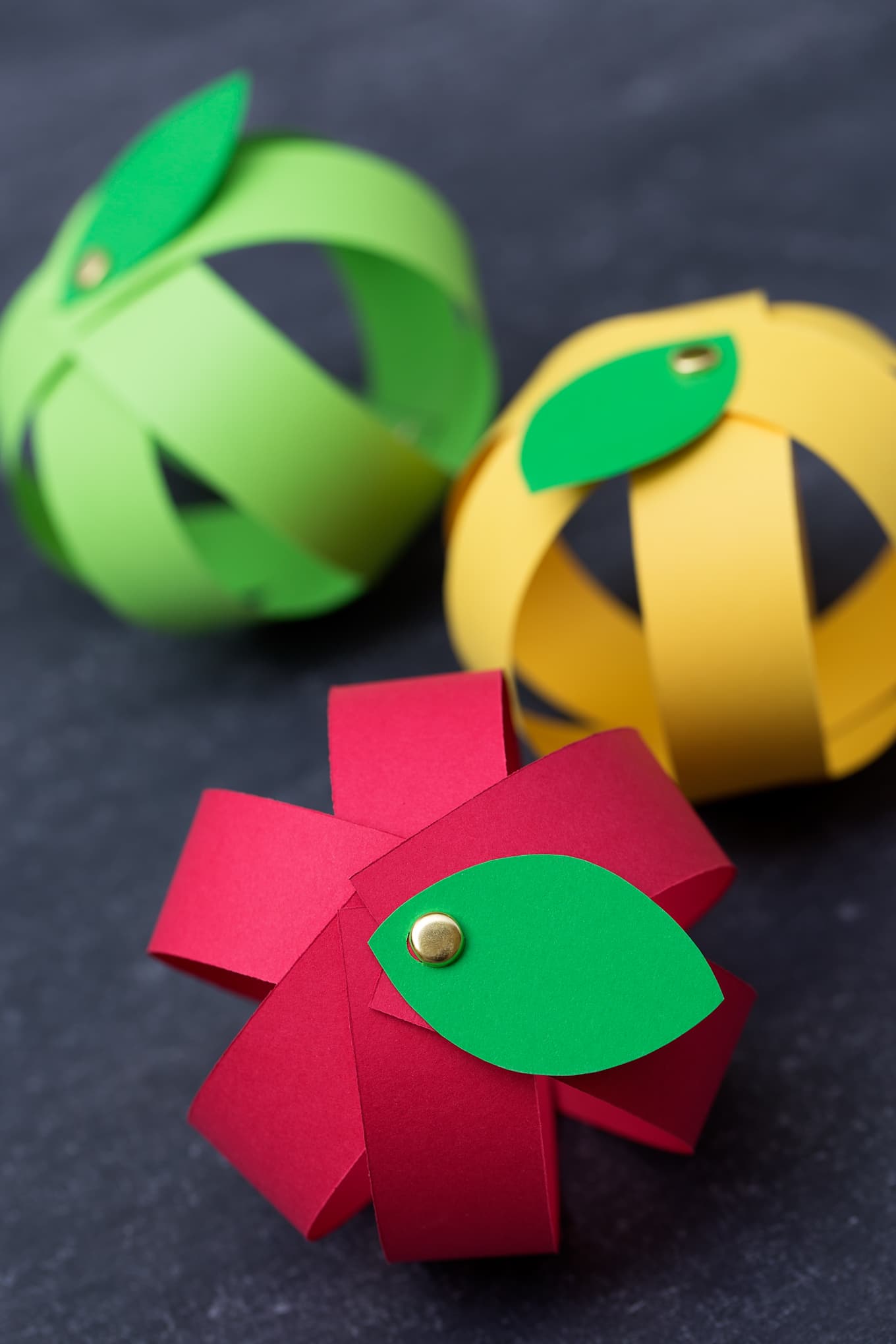 More Fall Crafts for Kids
Click the images below to view more creative fall crafts for kids.