Making apple glitter jars to welcome September is an easy and fun mason jar craft for kids! In this post, learn how to make red, yellow, and green apple-shaped glitter jars that are perfect for calming back-to-school jitters.
Related: Simple and Fun Apple Crafts for Kids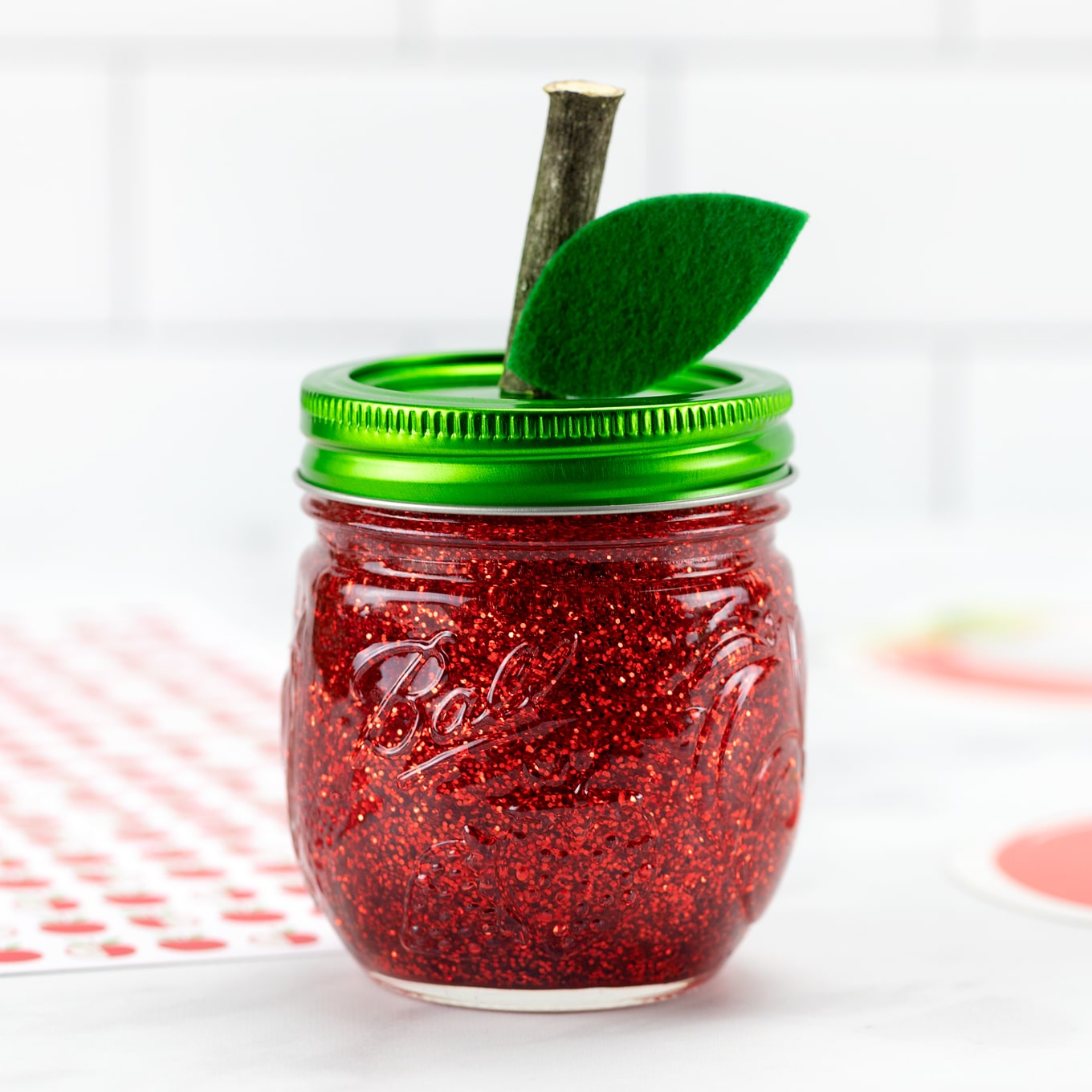 How to Make Apple Glitter Jars
When I was an Elementary School Counselor, I kept seasonal homemade playdough and glitter jars in my office for students to use.
Since apples are a symbol of knowledge, I usually made apple pie playdough and apple glitter jars for back-to-school. They are both perfect for fall! Here are the craft supplies you need: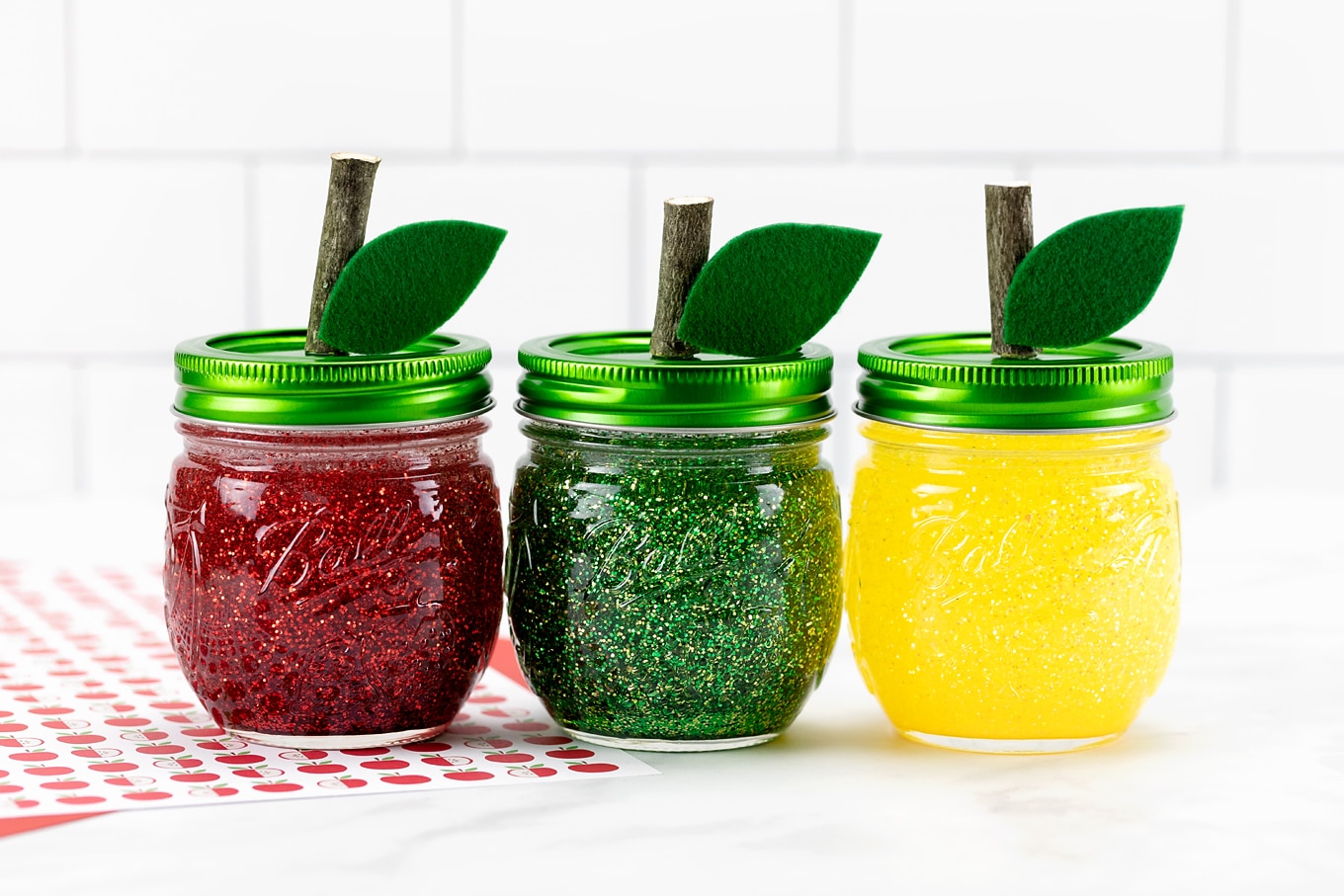 Step 1: Pour Water Into the Jar
Pour 1/4 cup of distilled water into the clean jam jar. Distilled water is free of contaminants and will make your glitter jars last longer.
If you prefer to use plastic jars instead of glass jam jars, check these ones out. If you opt for the plastic jars, be certain to use the lids it came with instead of the green mason jar lids suggested in our supply list.
Step 2: Add the Glue
Pour 1/4 cup of clear glue into the jelly jar. We always use Elmer's glue.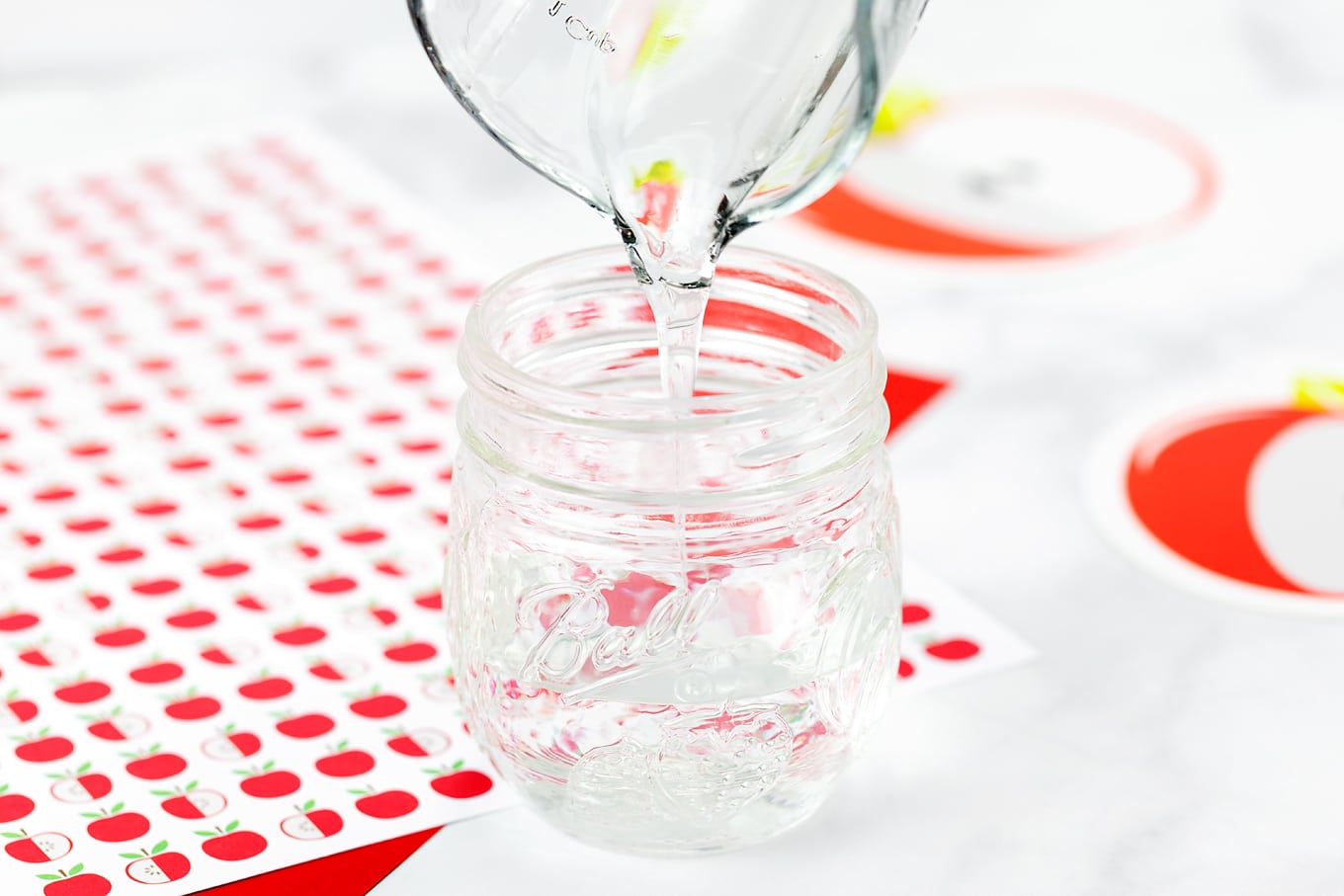 Step 3: Sprinkle Glitter Into the Jar
Sprinkle 3 teaspoons of glitter into the jar. We used red, green, and yellow glitter.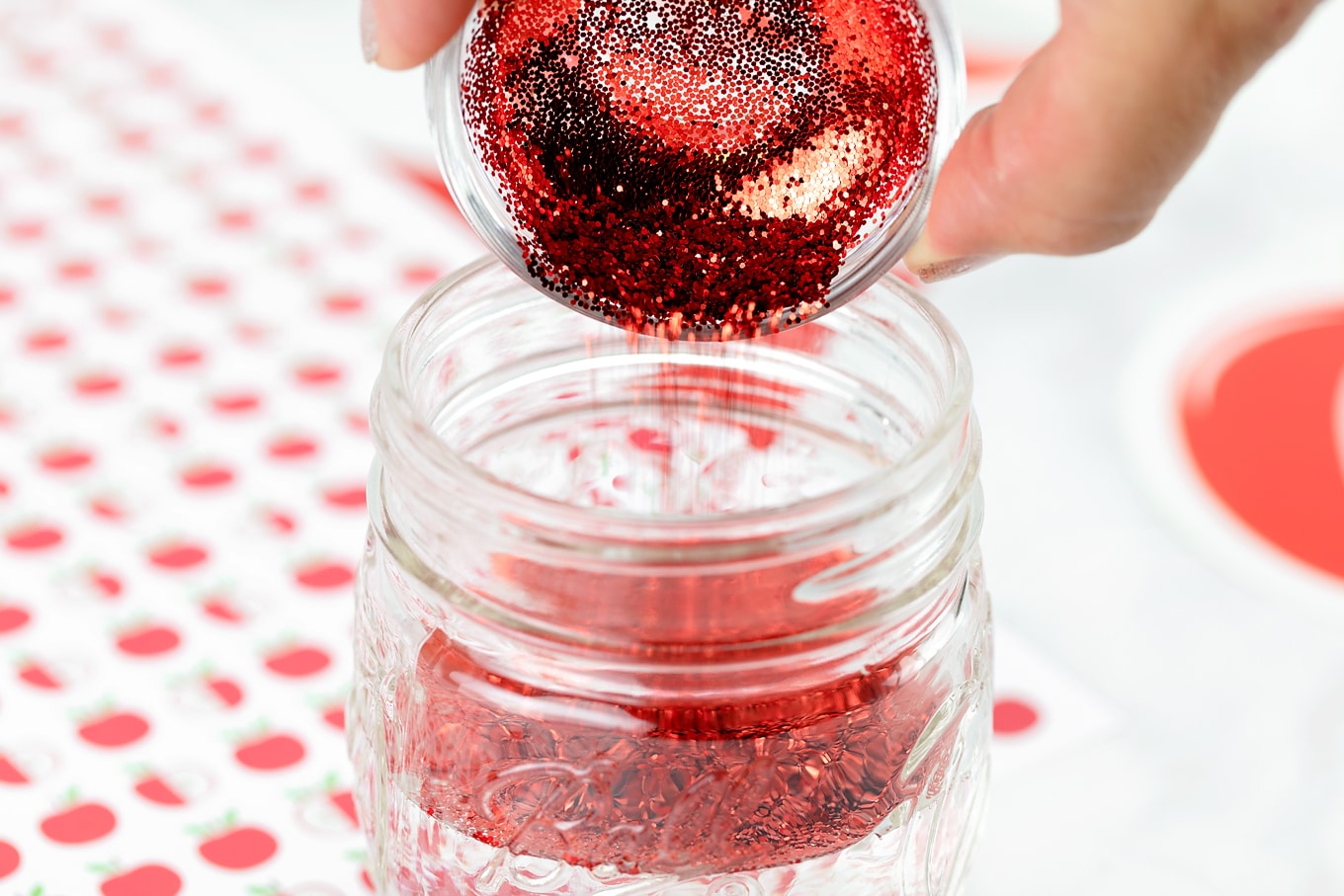 Step 4: Top Off the Jar
Fill up the remainder of the jar with distilled water. Wipe away any drips with a dry paper towel.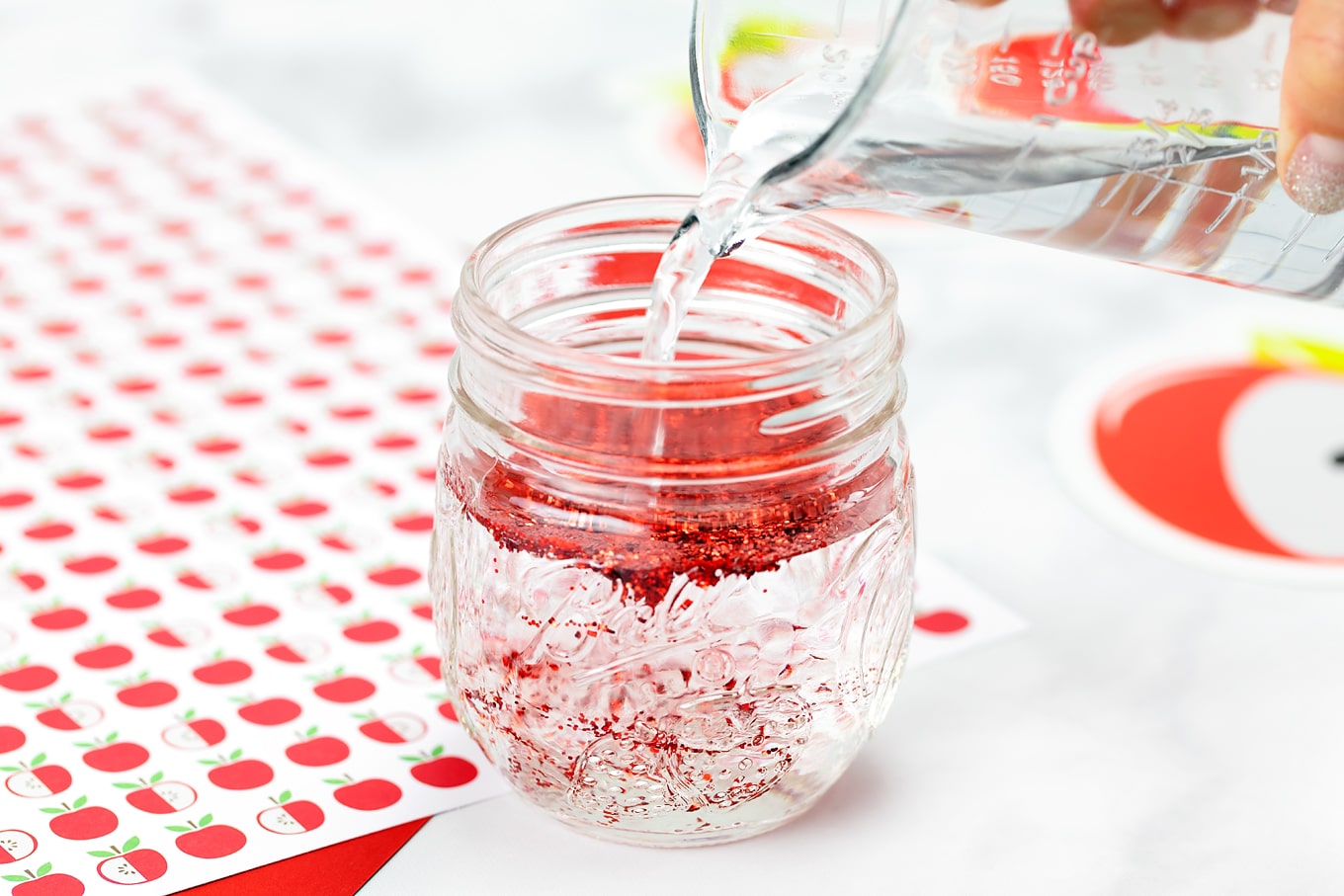 Step 5: Seal the Jar
If desired, use a hot glue gun to squeeze a ring of glue around the lid of the jar. Press the lid onto the jar and secure it with the metal band.
Use scissors to cut out a small green felt leaf. Hot glue it to a 2-inch piece of stick, then hot glue the entire "apple stem" to the center of the mason jar lid.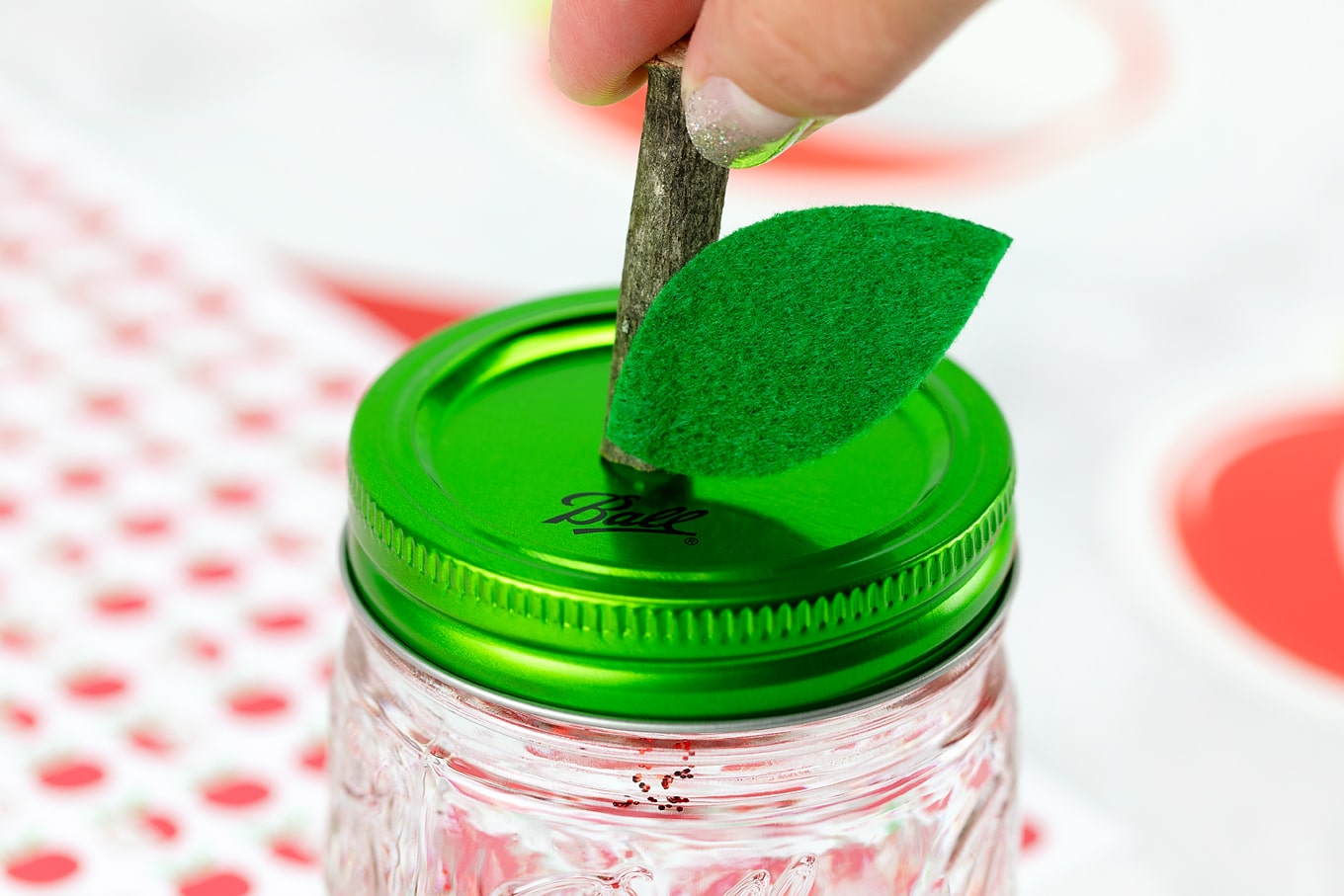 Step 6: Shake the Jar
Shake the jar well to distribute the glitter and clear glue. Enjoy watching the glitter fall to the bottom of the jar.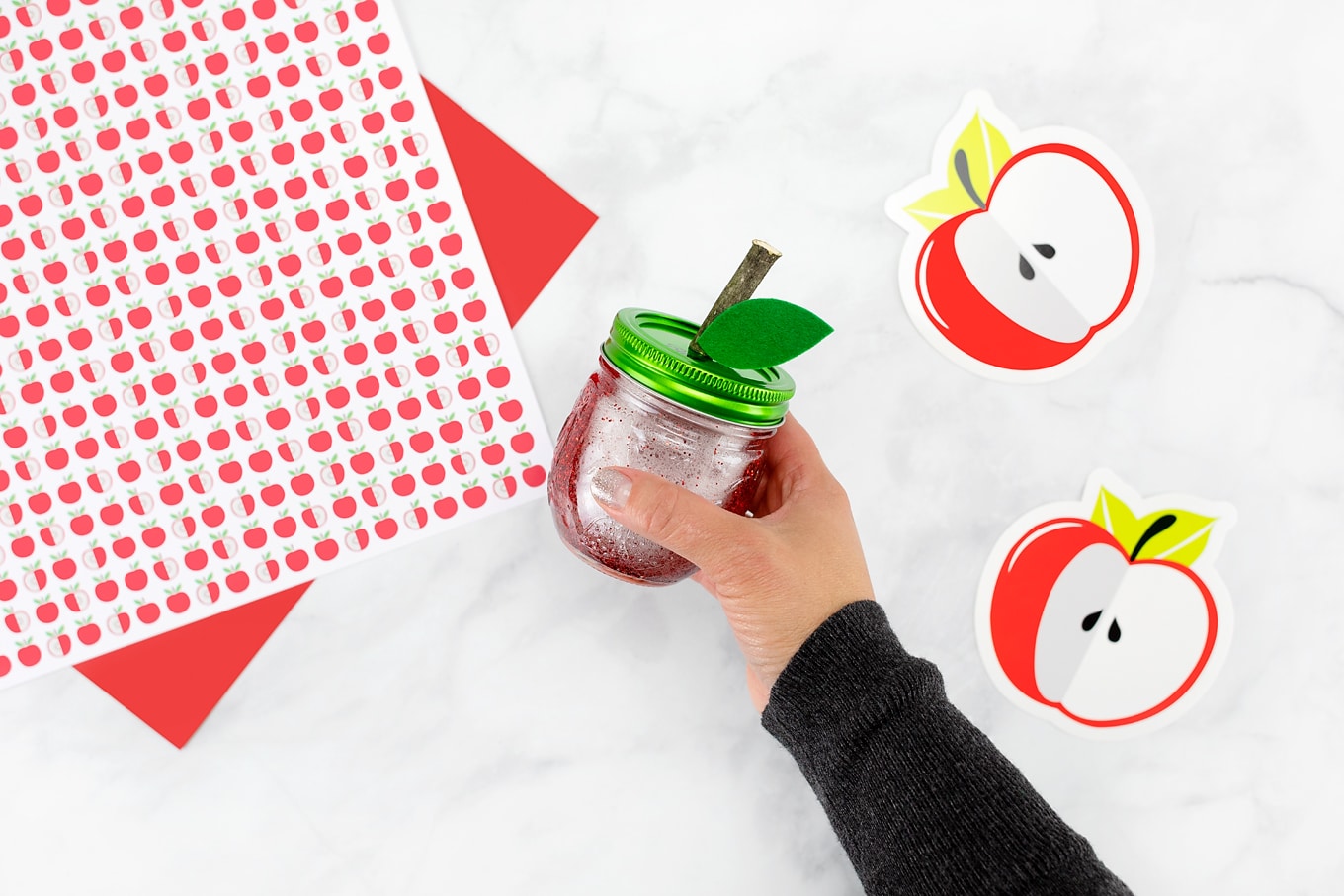 Will a Glitter Jar Help a Child with ADHD?
My 9-year-old son has an ADHD Combined Type diagnosis. I often use a glitter jar to help him focus and complete a task, such as brushing his teeth. Our basic 16 oz. glitter jar takes about 2 minutes to settle—which is the length of time kids are supposed to brush their teeth.
Glitter jars are helpful time management tools for kids with ADHD, as well as mindfulness tools!
Related: What Are The Benefits of a Glitter Jar?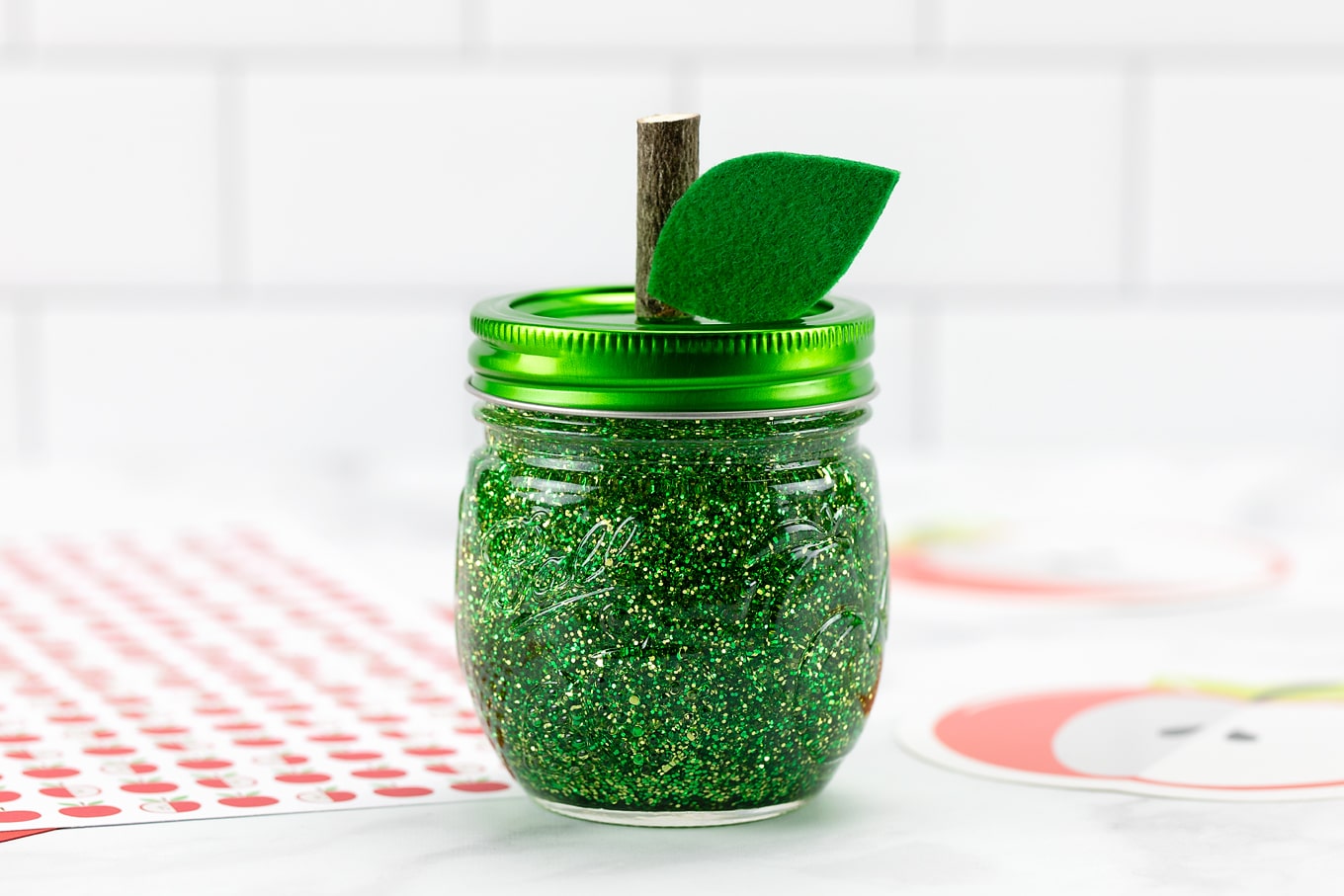 Video Tutorial: Apple Glitter Jars
Watch the video below to be guided through each step of this craft. You can view more easy kids craft tutorials on our Facebook Page, Pinterest Page, Teachers Pay Teachers Page, or right here on our website.
Pin this Craft
Don't forget to save this craft on Pinterest for later! Be sure you are following along with Fireflies and Mud Pies here.