Learning how to make a glitter jar is an easy and fun activity for home or school! If you've been looking for easy pink glitter jar instructions, you've come to the right place. In this post, learn how to make 4 DIY pink glitter jars that are perfect for practicing mindfulness with kids!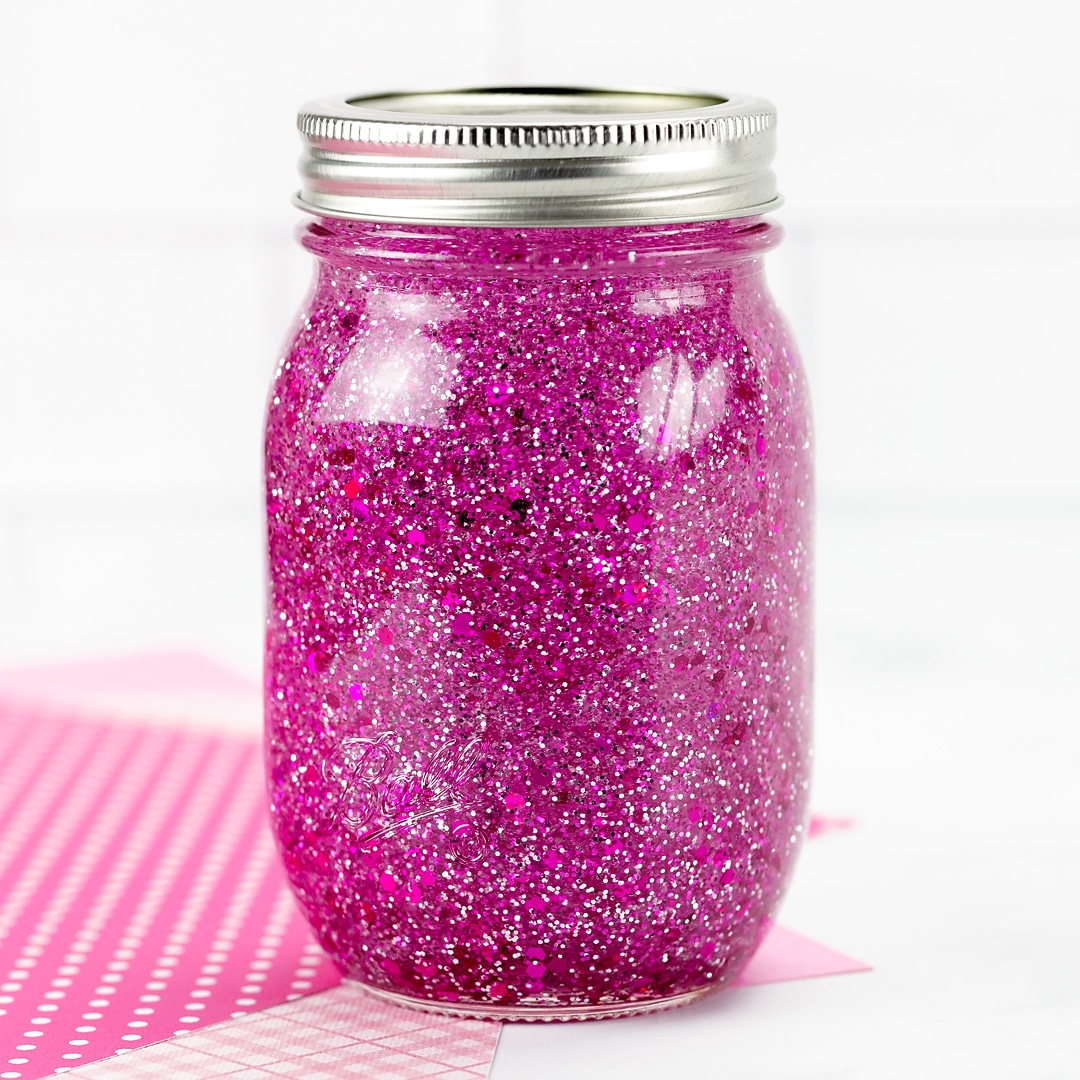 Pink Glitter Jar Instructions
Pink is such a fun, charming color! In color psychology, pink often represents love, kindness, and compassion. It can even have a calming effect, which makes it the perfect color for glitter jars.
We made all of our glitter jars with Elmer's glue. There are so many colorful pink glue options to choose from!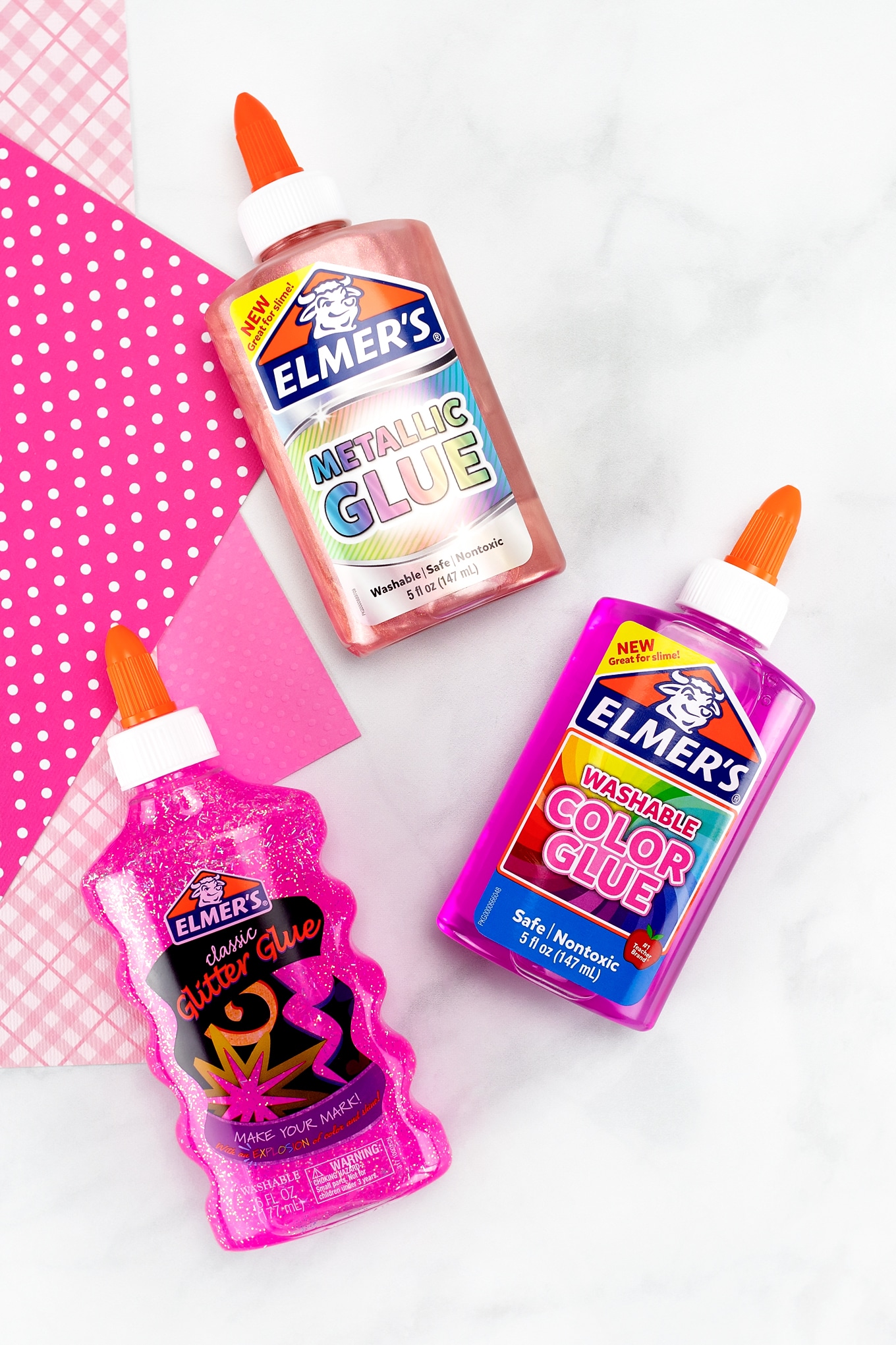 Step 1: Cover the Bottom of the Jar with Water
Pour 1/2 cup of distilled water into the bottom of a 16-ounce mason jar. We used glass mason jars, but you may wish to use plastic jars with screw on lids if your children are young or prone to dropping!
Step 2: Add the Glue
Pour 1/2 cup of glue into the mason jar.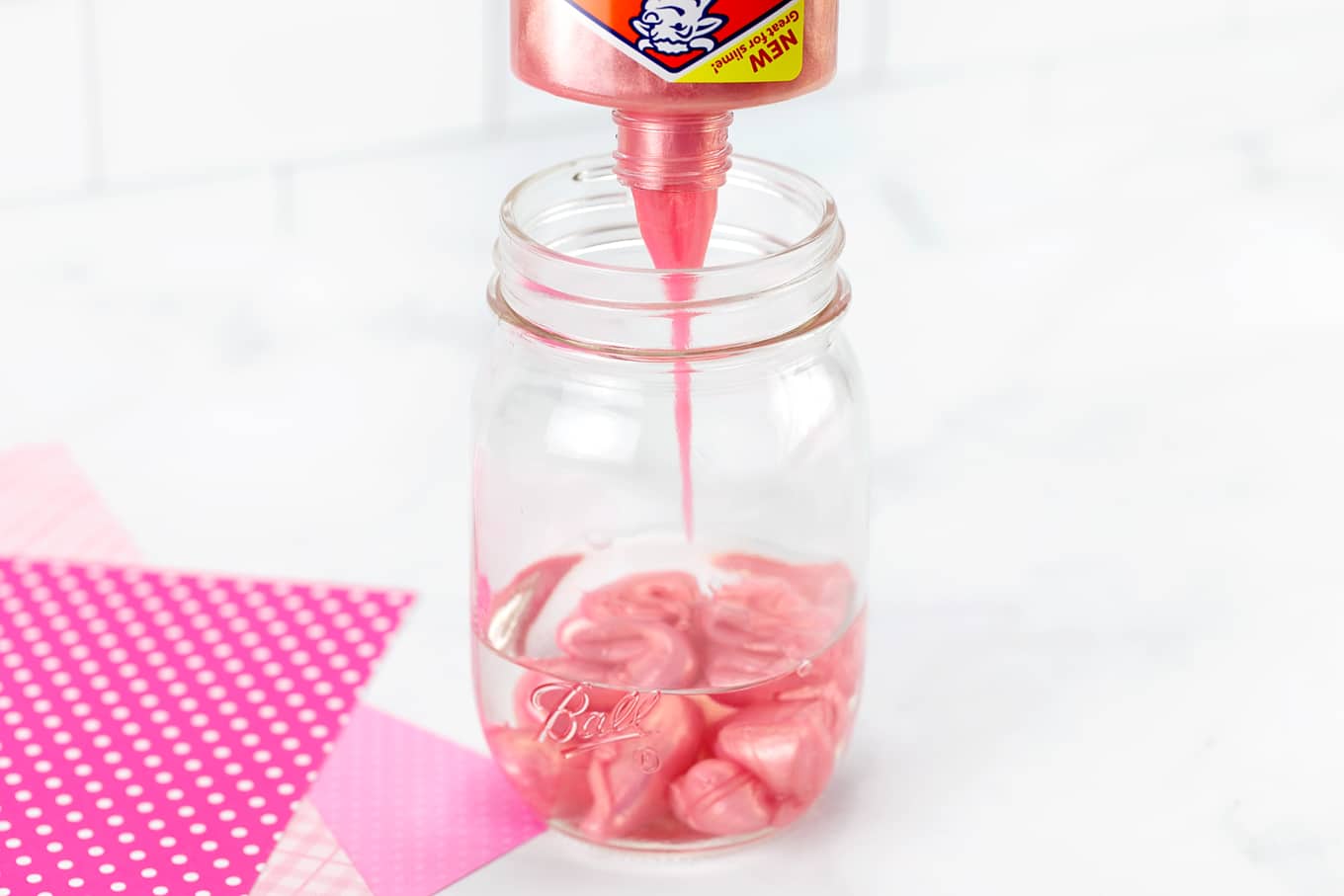 Step 3: Add the Glitter
Add 1–2 teaspoons of shimmering craft glitter or confetti to the jar. We enjoy our glitter library from Hand Made Modern (Target) that is similar to this one.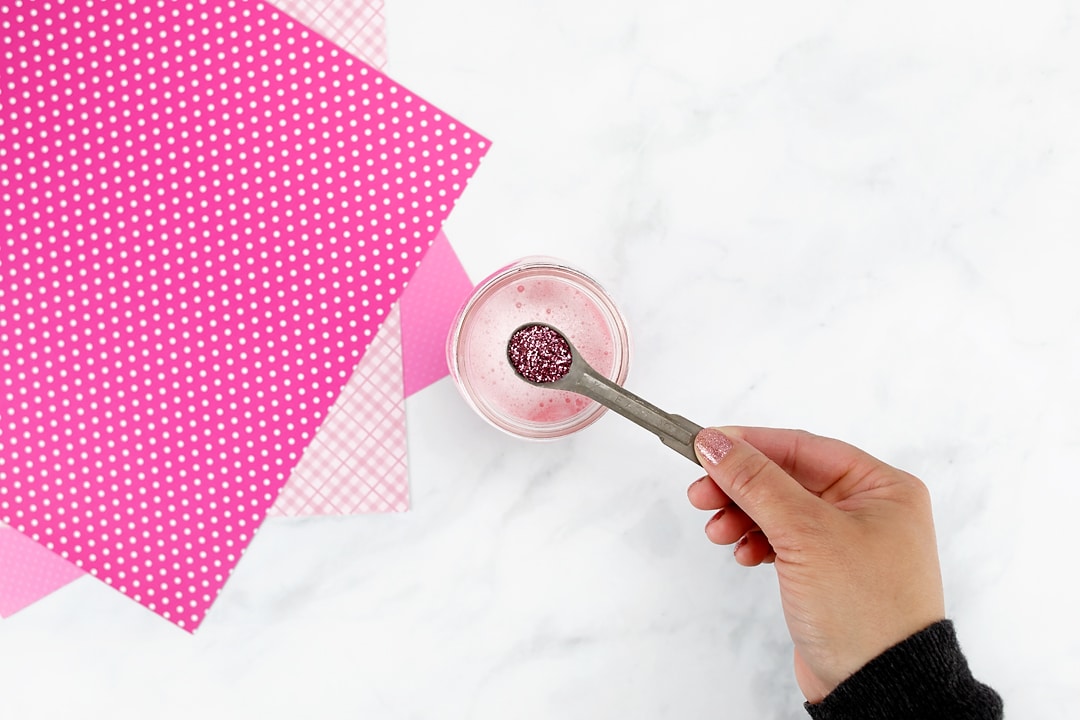 Step 4: Top Off the Jar with Water
Fill the remainder of the jar with distilled water, leaving about 1/2 inch of space at the top of the jar.
Step 5: Screw on the Lid and Shake
You may wish to squeeze a ring of hot glue around the lid of the jar. Press the lid onto the jar and secure with the metal ring. Shake the jar well!
4 Pink Glitter Jar Recipes
Use the basic instructions above and the materials in each list to create the beautiful pink glitter jars pictured below. Before you begin, check out our short video tutorial:
1. Metallic Pink Glitter Jar
Note: This glue is very thick, but the pearly metallic effect is worth it! Use a small whisk, such as this one, to help mix the glue into the water.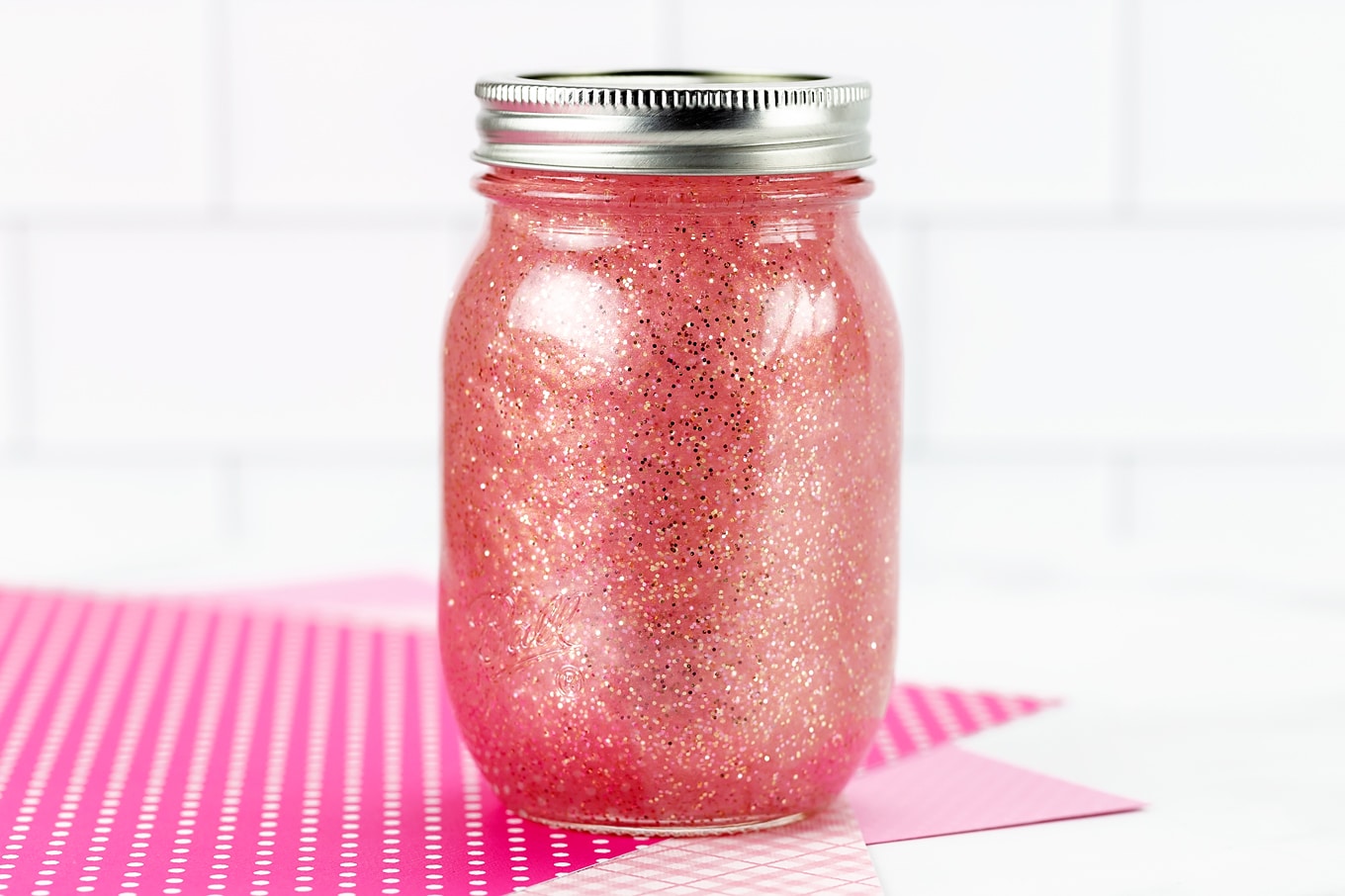 2. Magenta Glitter Jar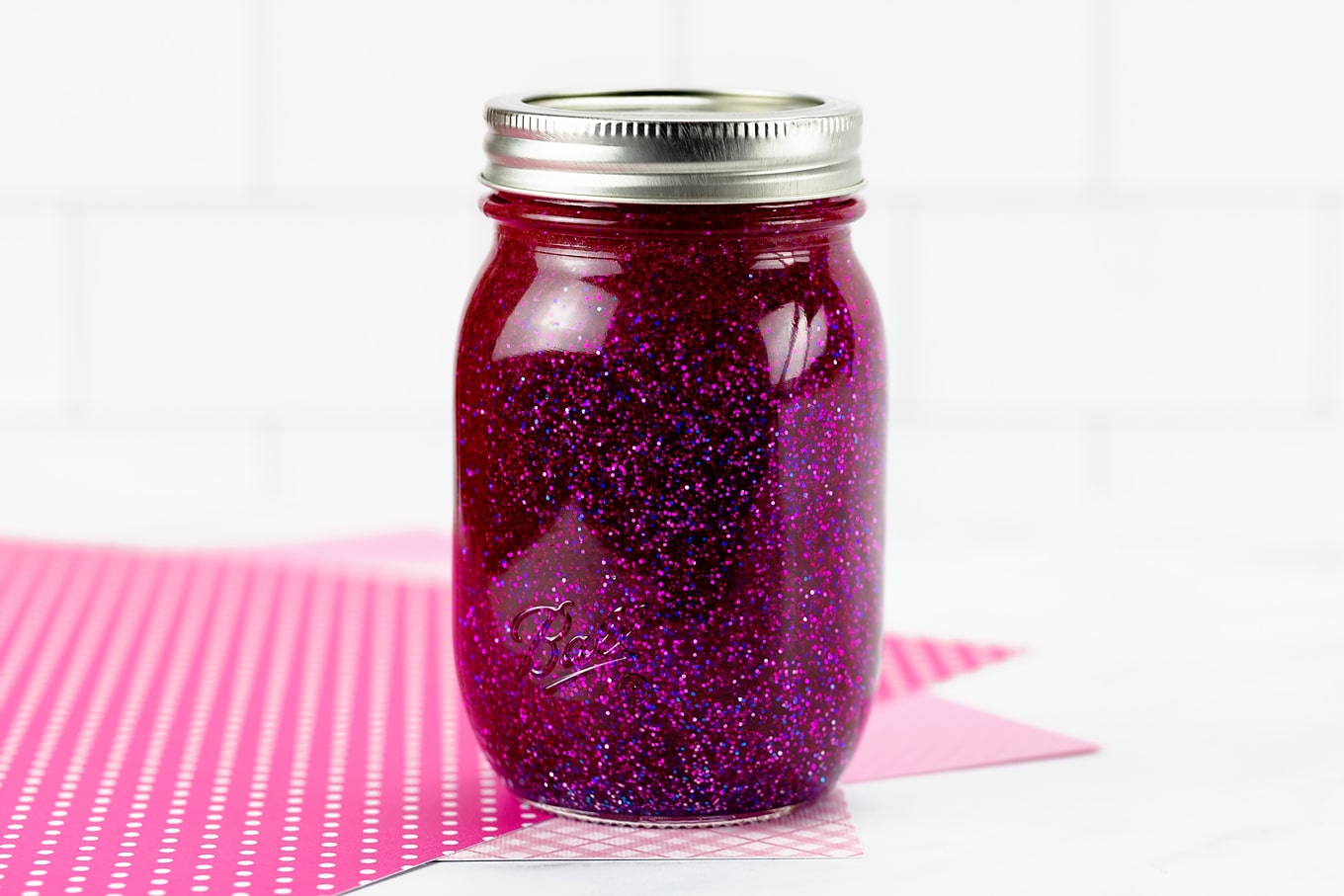 3. Light Pink Glitter Jar
Note: It takes 24–48 hours for the glitter glue to dissolve. You can expedite the process with a small whisk, such as this one.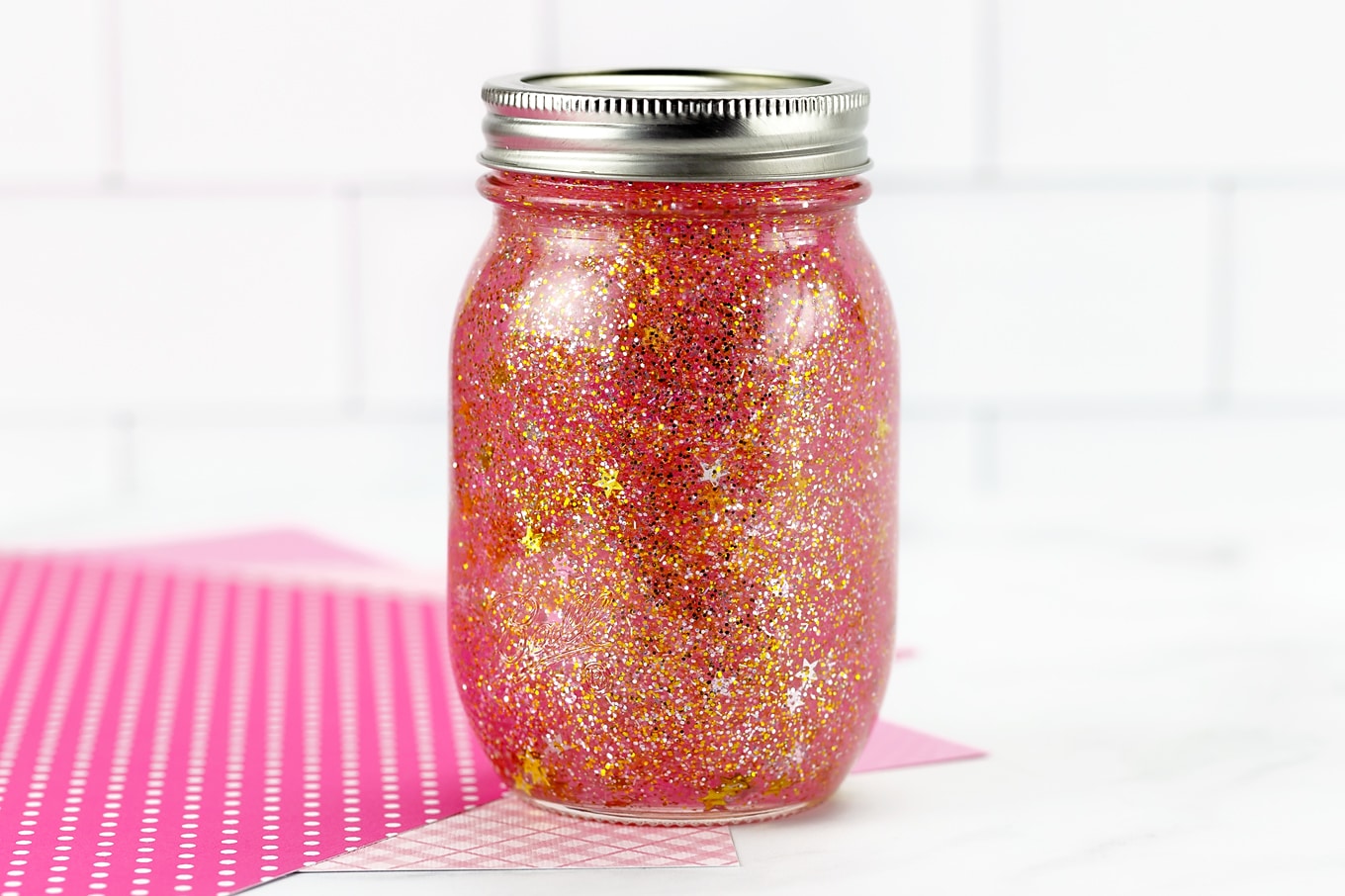 4. Hot Pink Glitter Jar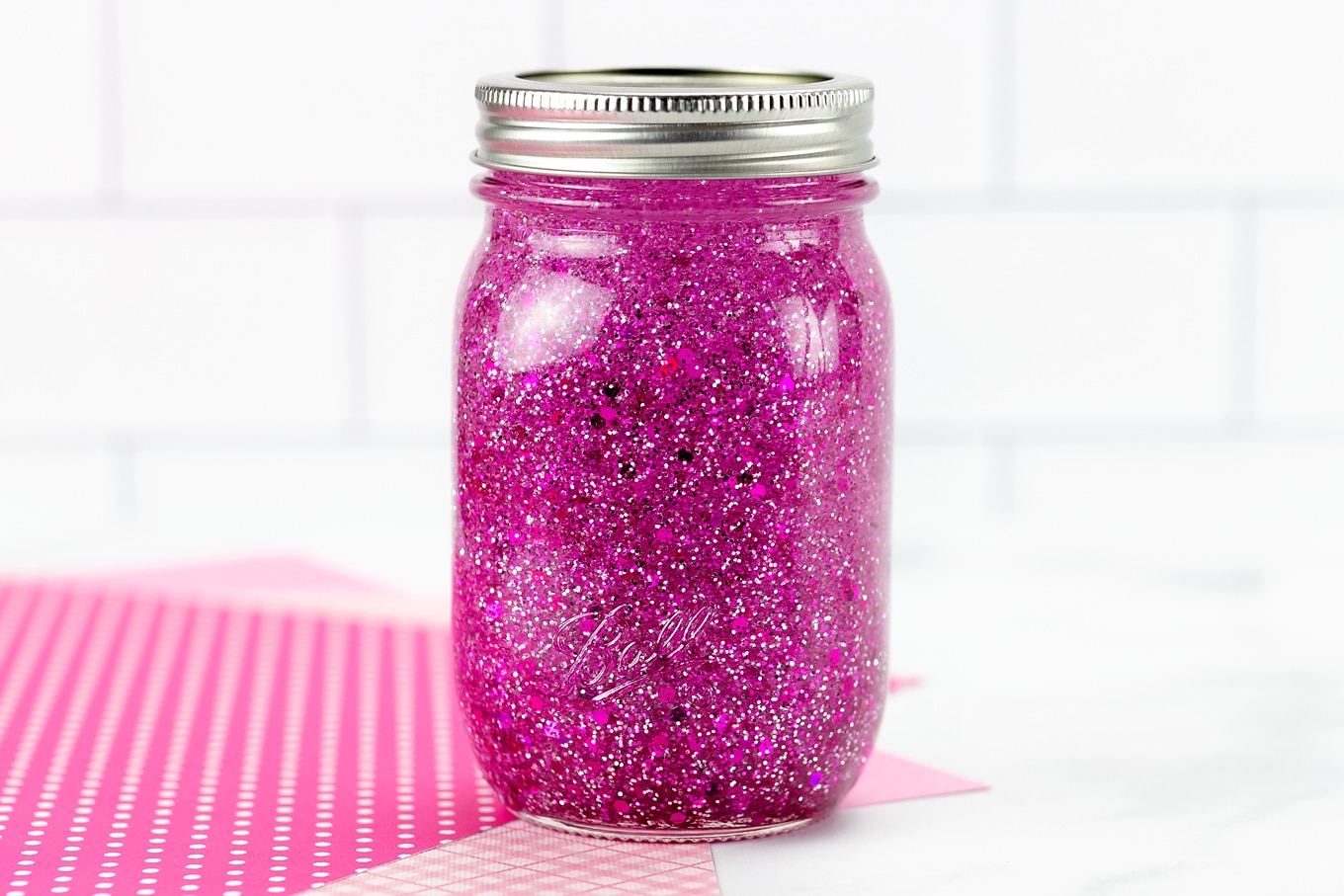 What are the Benefits of a Glitter Jar?
When I was an Elementary School Counselor, I used glitter jars to help students calm down strong feelings, such as anger or anxiety. Here is how to do it:
Invite your child to gently shake the glitter jar.
Instruct your child to gaze into the jar while taking slow, deep "belly breaths" with long exhalations.
Continue deep breathing until all the glitter is settled on the bottom of the jar.
Deep breathing is a beneficial relaxation technique that helps to combat stress, anxiety, and anger. It's a critical mindfulness skill for kids to learn because it helps relax muscles while lowering heart rate. Read more about how a glitter jar can help kids control their feelings.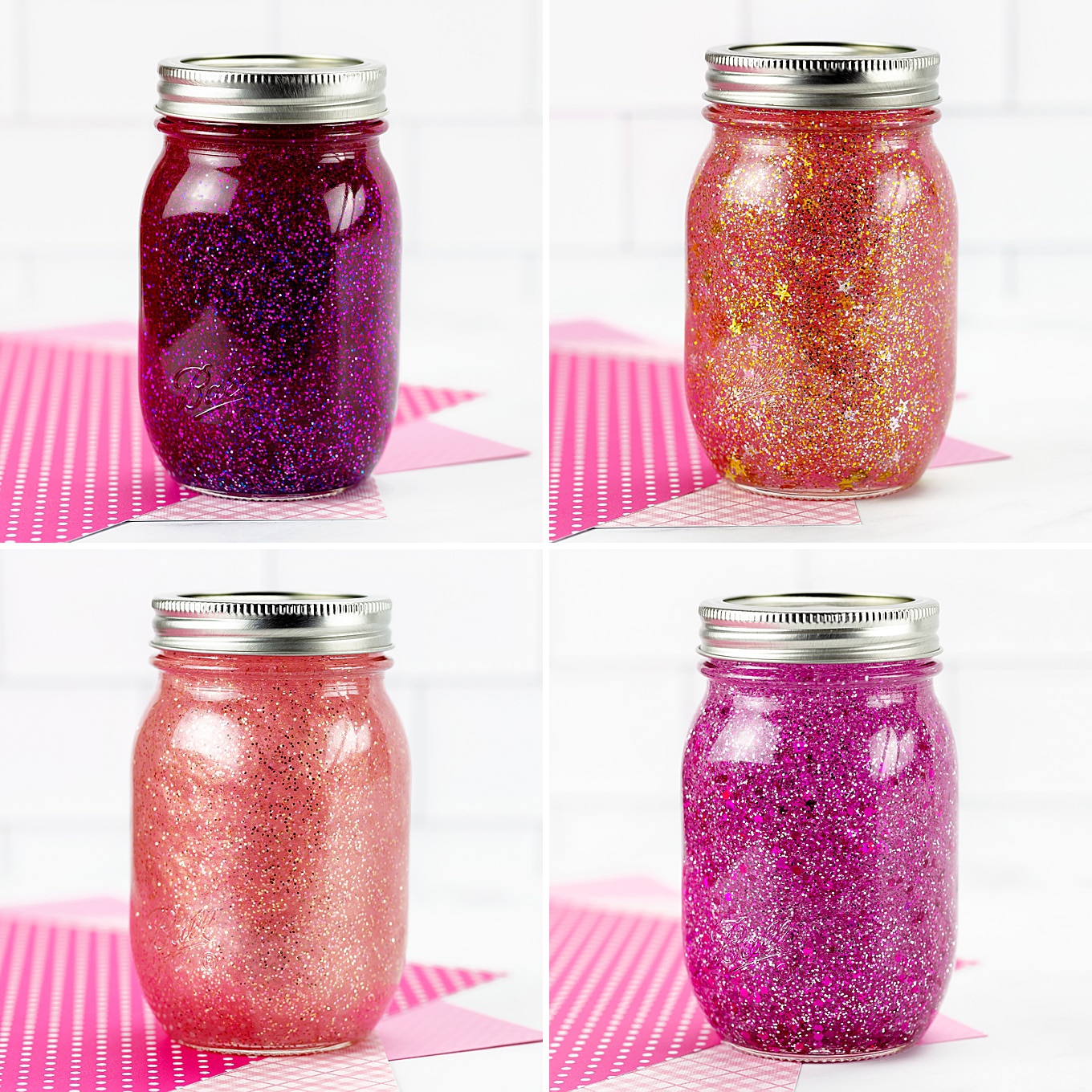 Pin this Craft
Don't forget to save this craft on Pinterest for later! Be sure you are following along with Fireflies and Mud Pies here.