Add a whimsical flash of cheerful color to your spring decor with adorable and easy Easter Silhouette Portraits of your kids. Ours make me smile every time I walk by!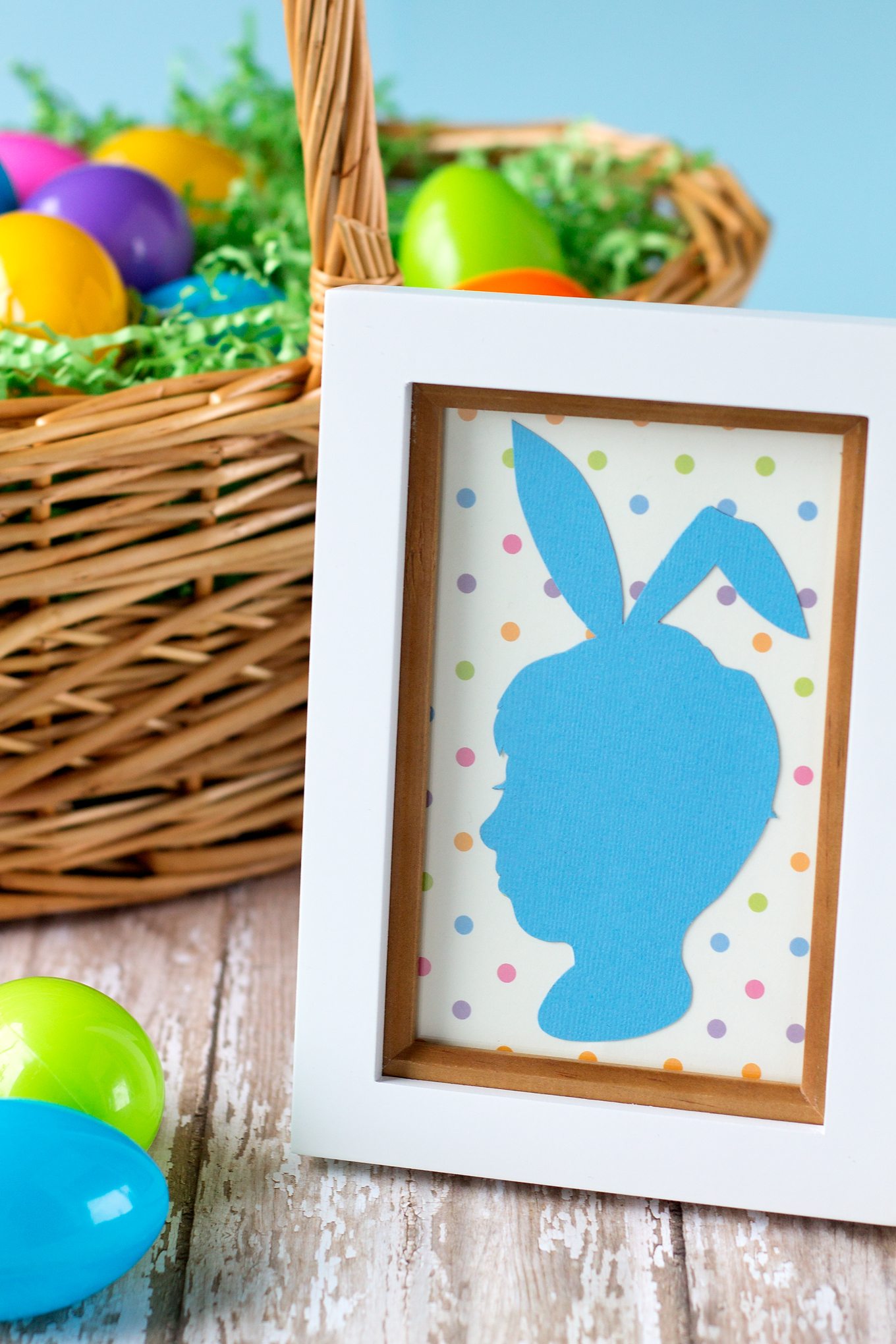 This post contains affiliate links. Opinions are my own.
Easter Silhouette Portraits
This craft may seem intimidating, but I promise it's super easy. Our Easter Silhouette Portraits are a great conversation starter!
To Make This Craft You Will Need
4×6 profile picture of your child
scrapbook paper (1 solid, 1 patterned)
scissors
PicMonkey (a free image editing program) or Adobe Photoshop
4×6 photo frame
Directions
To start, you will need a 4×6 profile picture of your child. I snapped a picture in front of our living room window. The photograph was exposed for the bright background and naturally turned the portrait into a silhouette!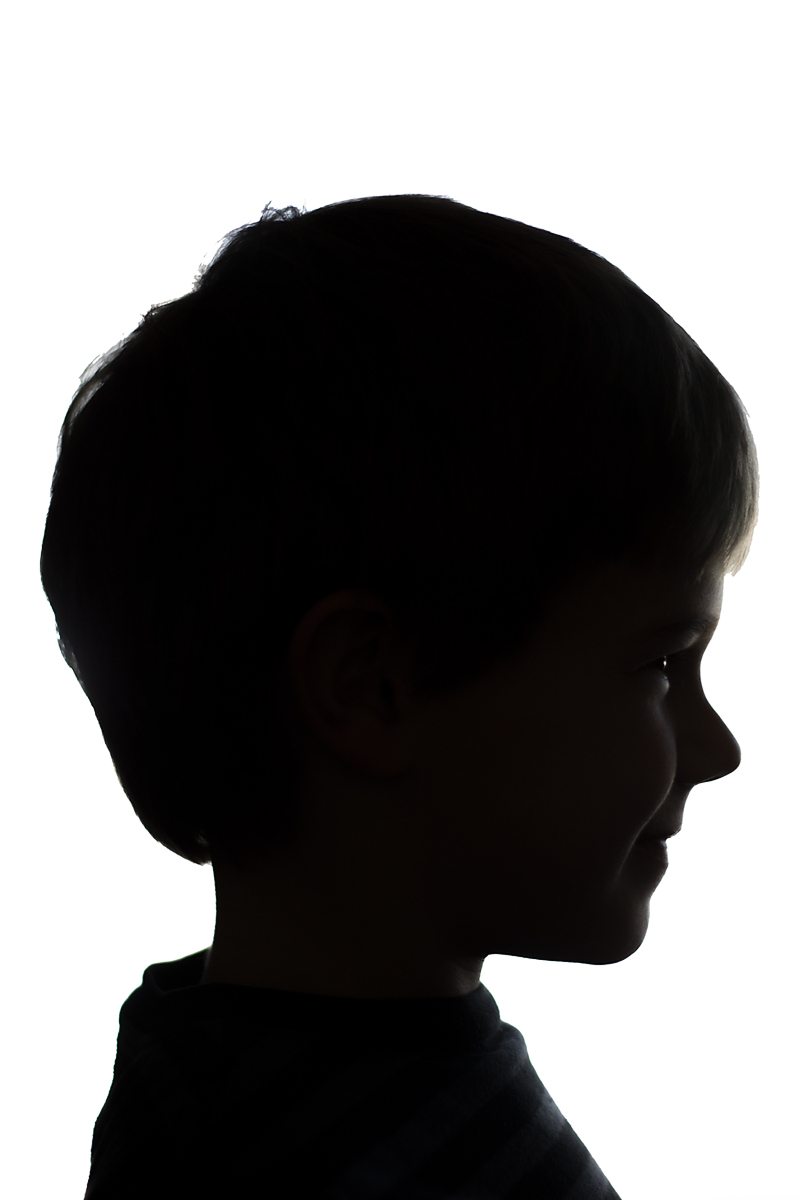 I made a few adjustments to the portrait in Photoshop. This step isn't absolutely necessary, but the strong contrast will help later when you need to cut out the silhouette.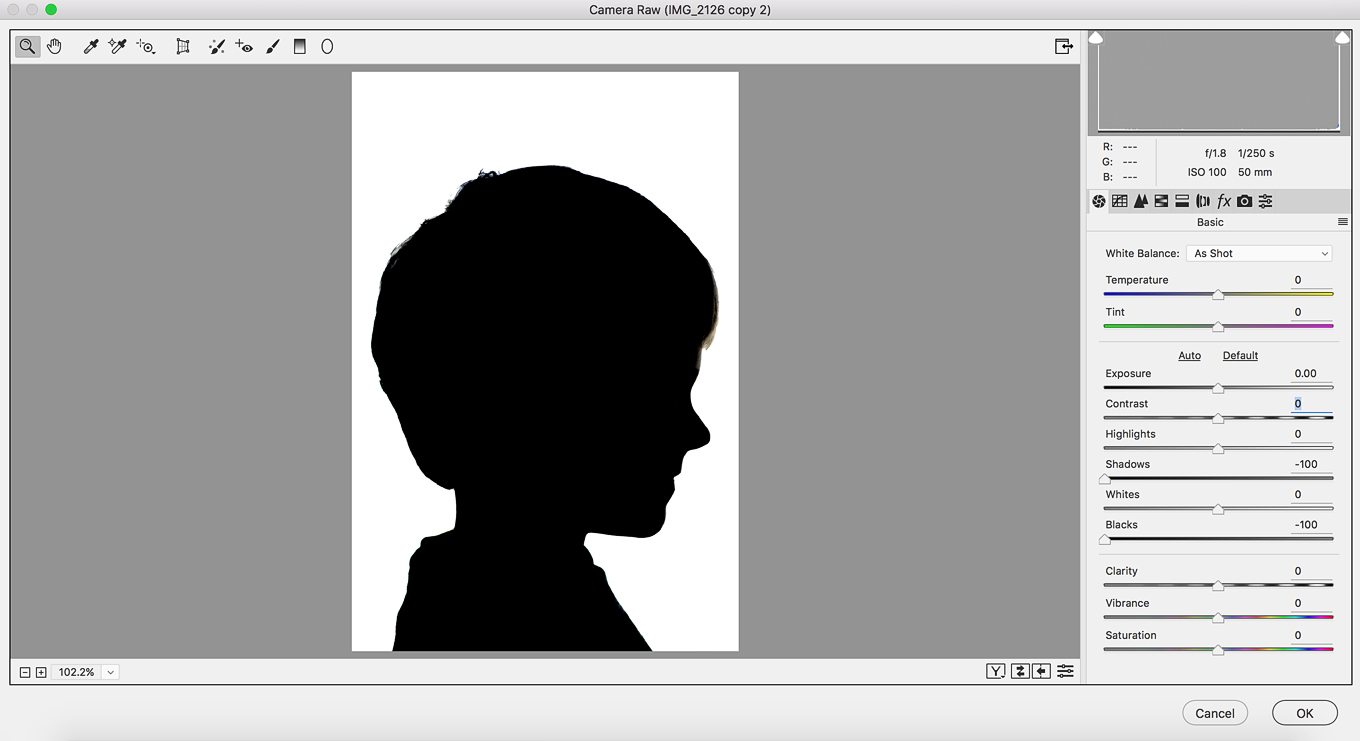 Similar results can be replicated in PicMonkey, a free photo editing program.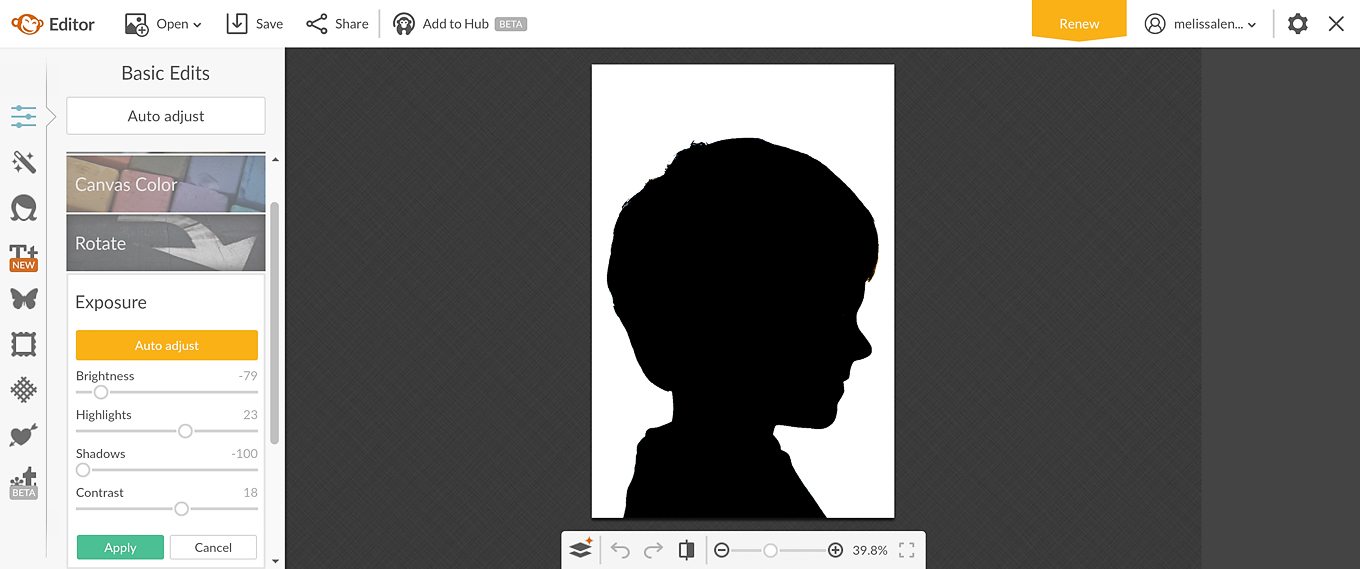 I soon realized that I didn't leave enough canvas space for the bunny ears, so I added some.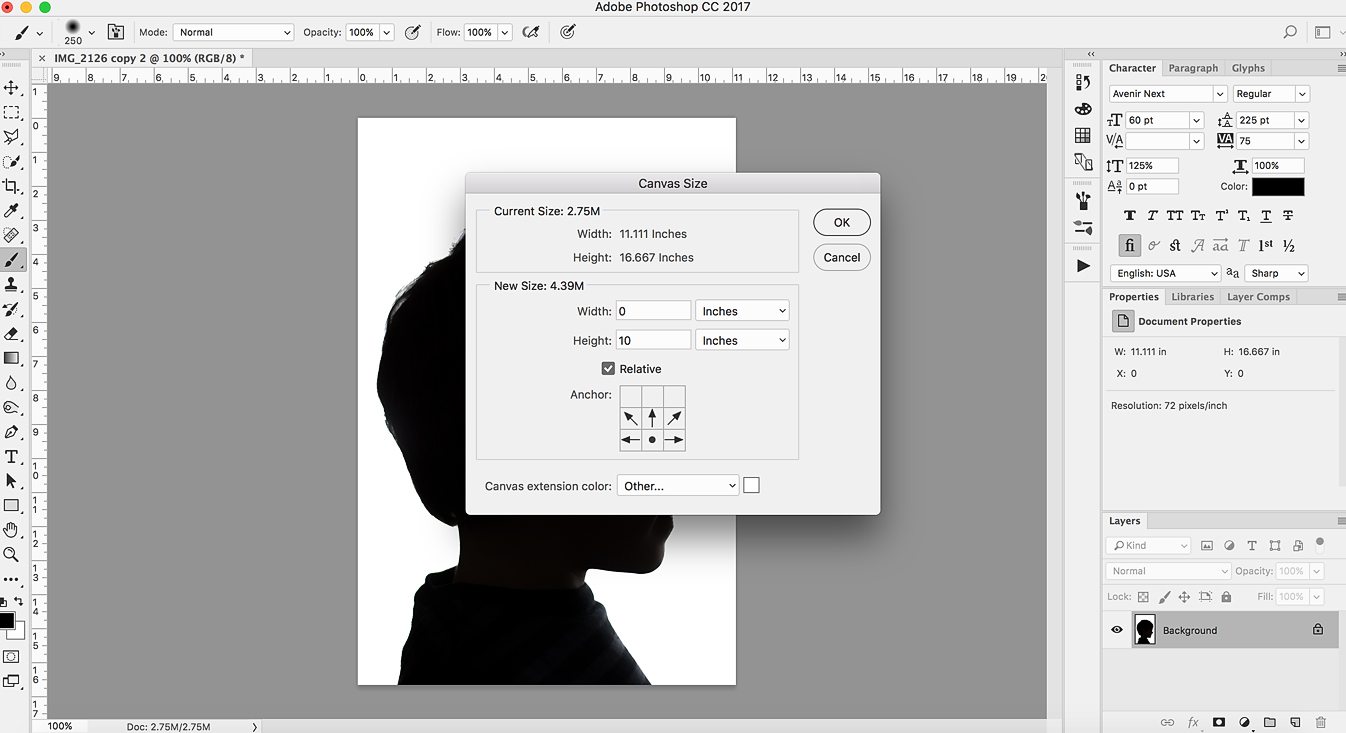 I added about 10 inches of canvas space to the top of the image, then cropped and resized.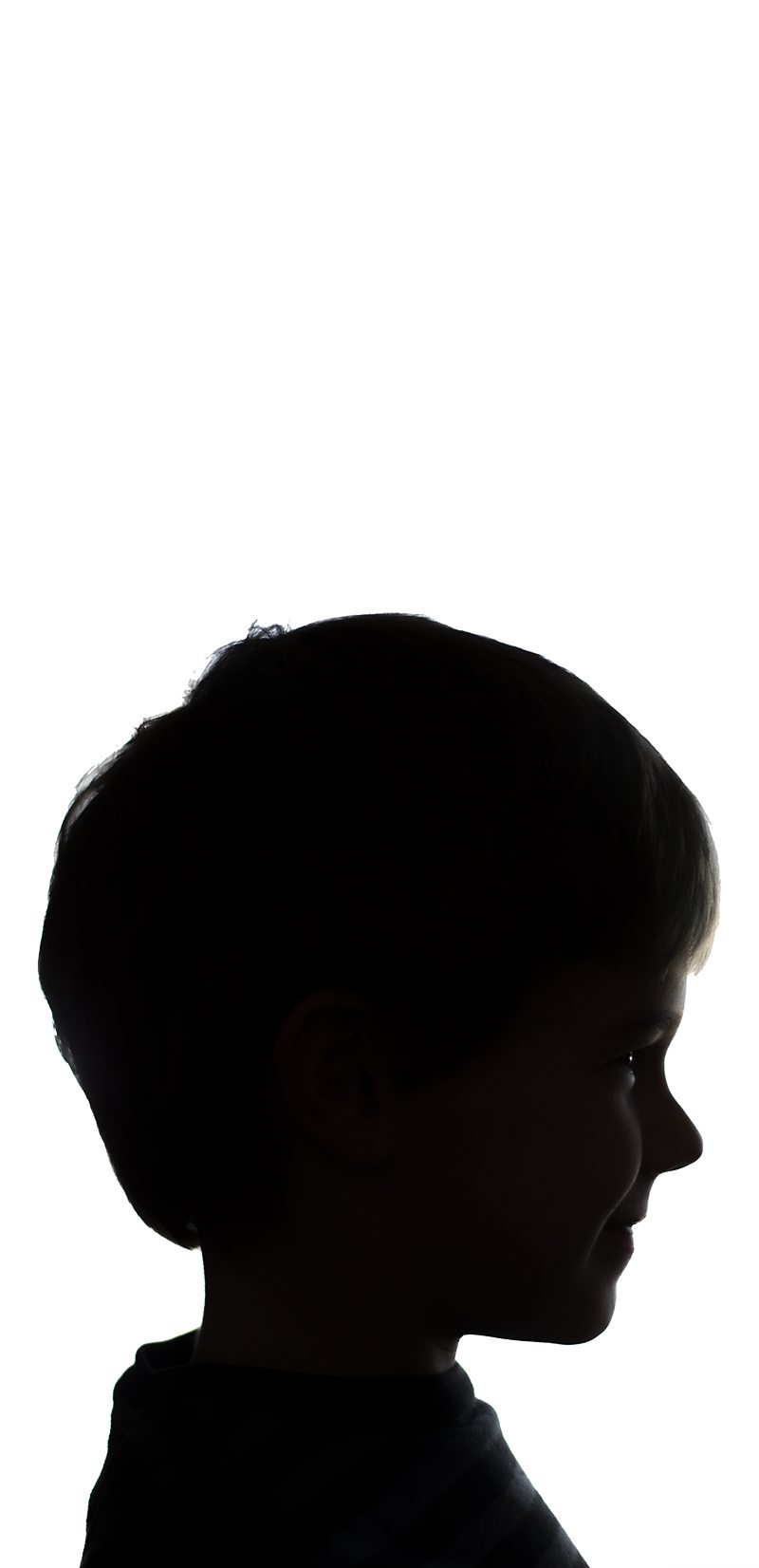 Again, you can manage something similar in PicMonkey by manipulating Simple Edge, found in Frames. (You may have to run it 2–3 times). After you've created enough canvas space, you'll need to crop the photograph and resize it.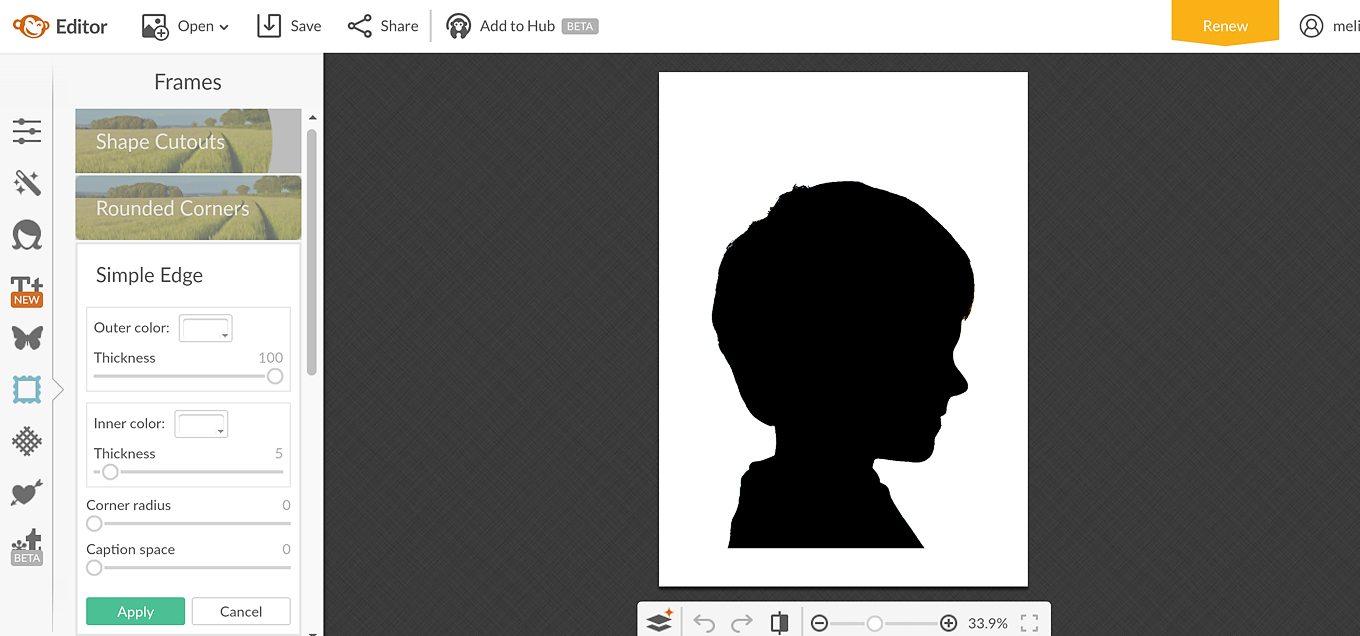 Or, simply skip this step by leaving enough space at the top of the photograph when you are taking it! Doesn't that sound easier!?
Are you still with me? Good! We are about to get crafty!
Next, you will need to print your photograph. Use a pencil and a permanent marker to draw bunny ears on your child's portrait. (Invite him to watch or participate for this step—he will get a kick out of it!)
Glue a piece of colored card stock to the back of your photograph.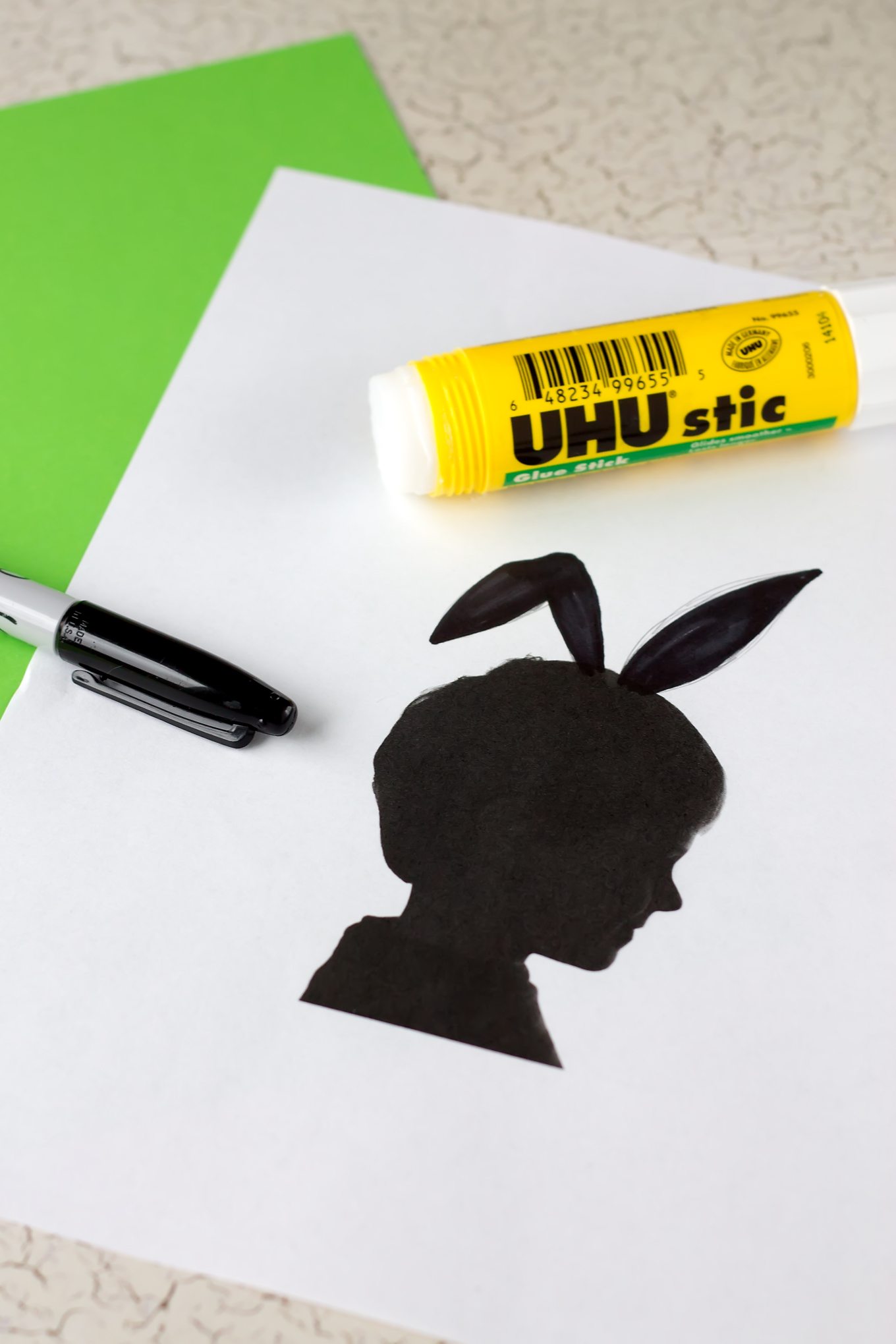 Slowly and carefully cut out the silhouette. In my experience, the best scissors for detailed cutting are these ones.
When you are finished cutting out the silhouette, flip it over. You should have something similar—colored paper on one side, black ink on the other.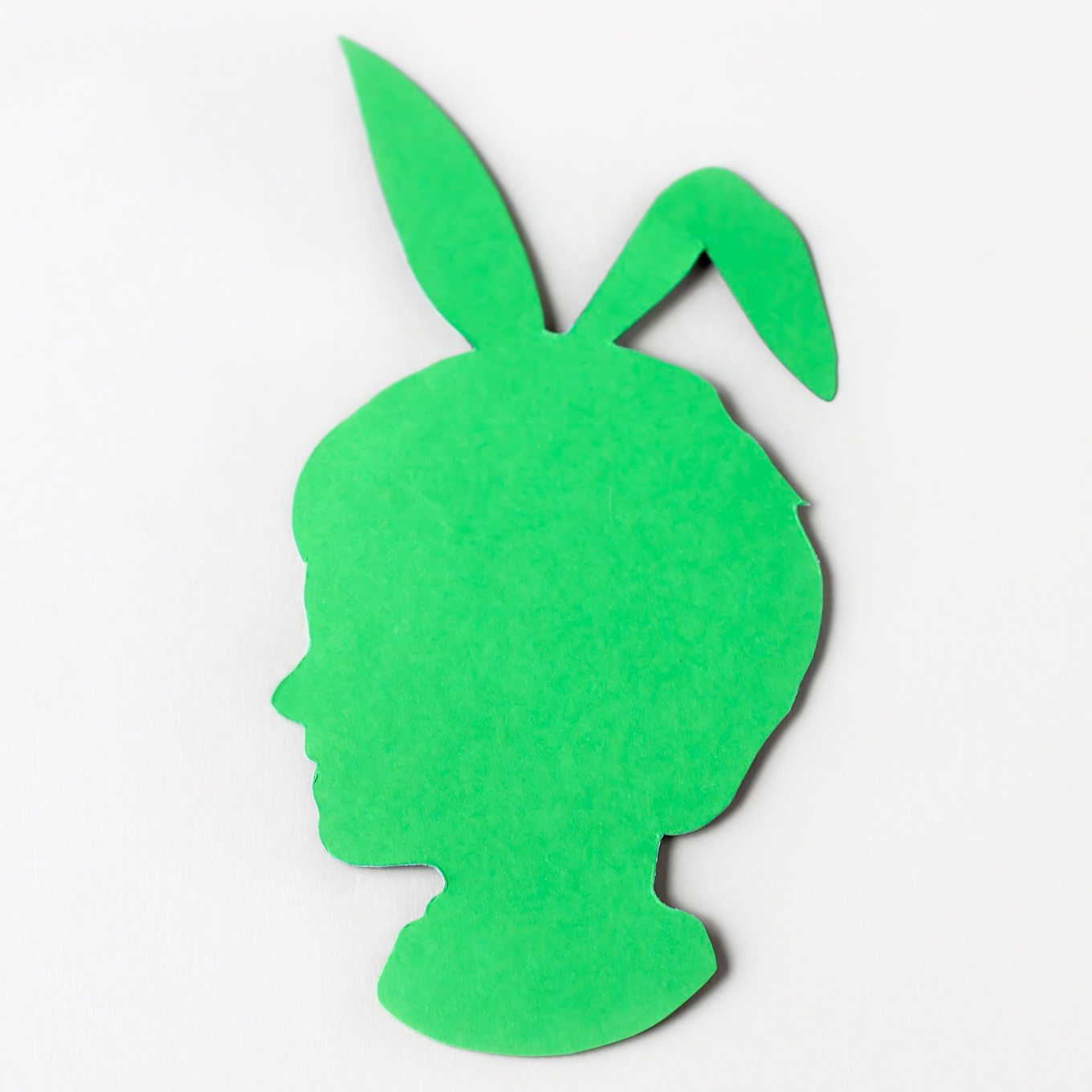 Glue the silhouette to the center of a 4×6 piece of scrapbook paper. Again, I cheated and traced the glass insert of a 4×6 frame onto my paper, then cut it out. Assemble the frame, with the silhouette portrait inside. (I purchased my frames from Target.)
You now have a cute Easter keepsake to enjoy year after year! (The blue portrait is my oldest son…the green portrait is my little guy!)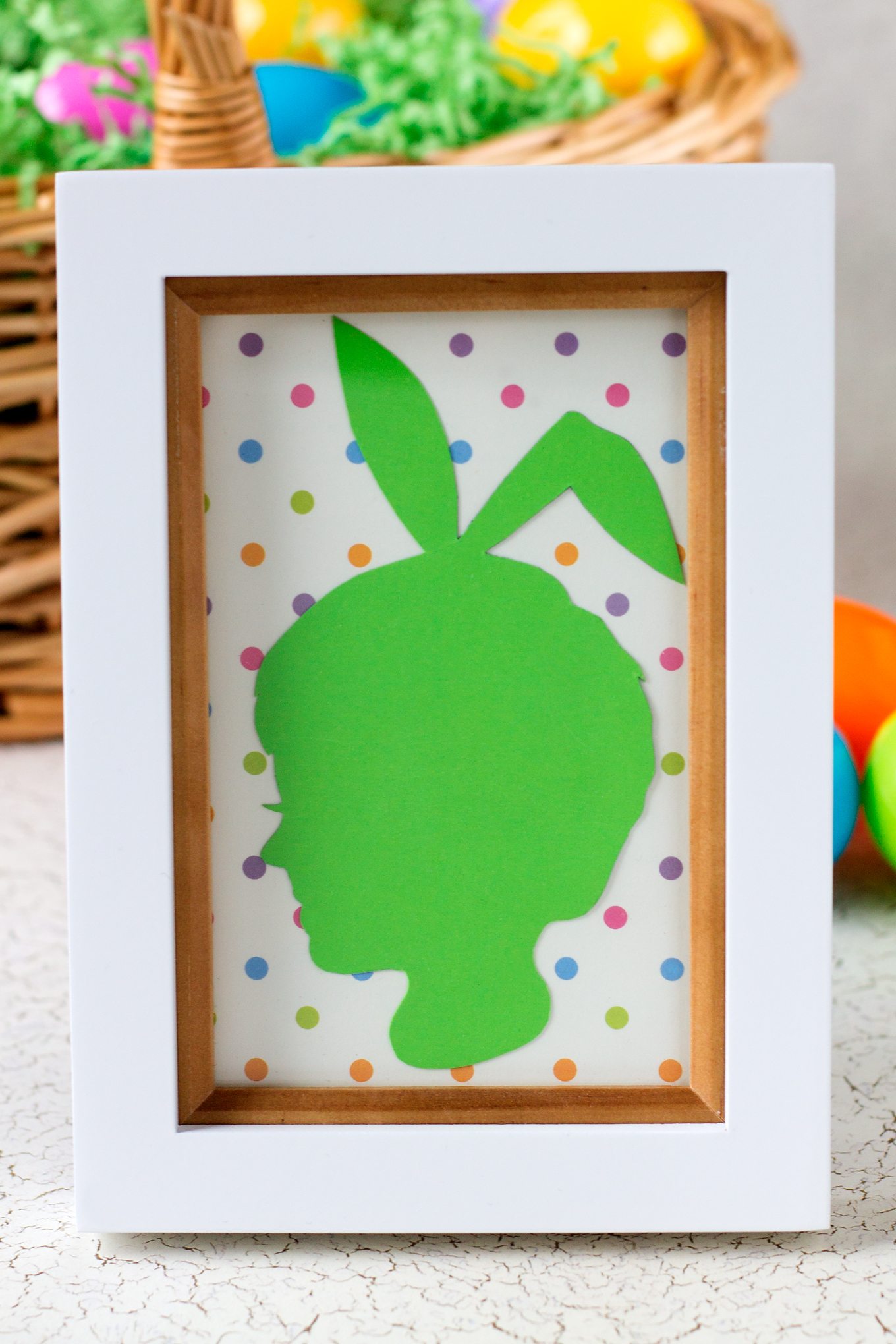 They are pretty cute boys—but, they are extra cute bunnies!