Kids of all ages will enjoy making a sweet Snowglobe Craft to gift or keep this holiday season. They are easy, fun, and perfect for home or school!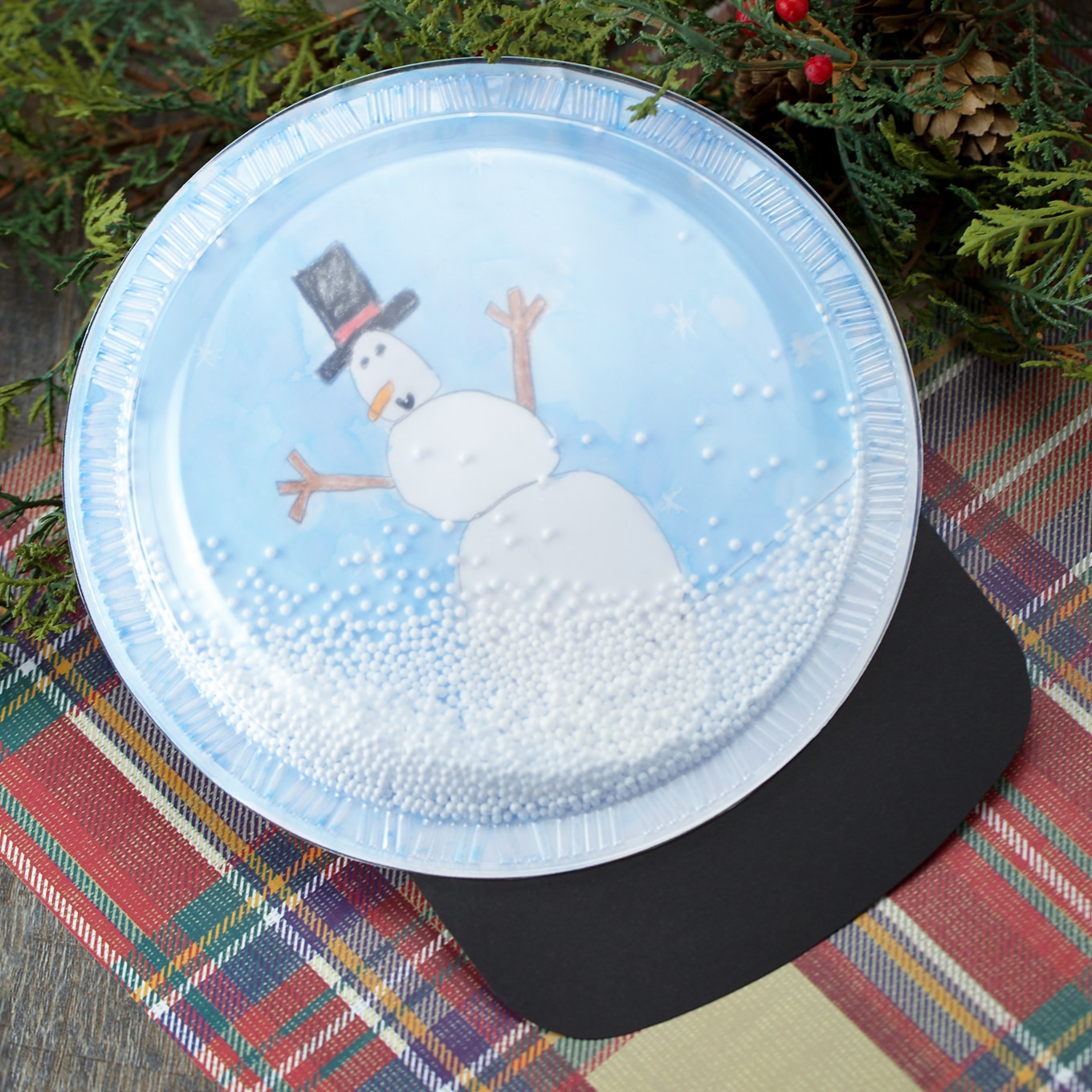 How to Make the Sweetest Snowglobe Craft
Snowglobes are an enchanting keepsake, especially when they contain a child's drawing. This winter season, invite kids to make their own Snowglobe Craft with plastic plates, paper, crayons, and styrofoam craft snow. Our snowglobes were inspired by these adorable snow globes.
We conveniently found all supplies for this craft at our local Dollar Tree Store!

MY LATEST VIDEOS
To Make This Craft You Will Need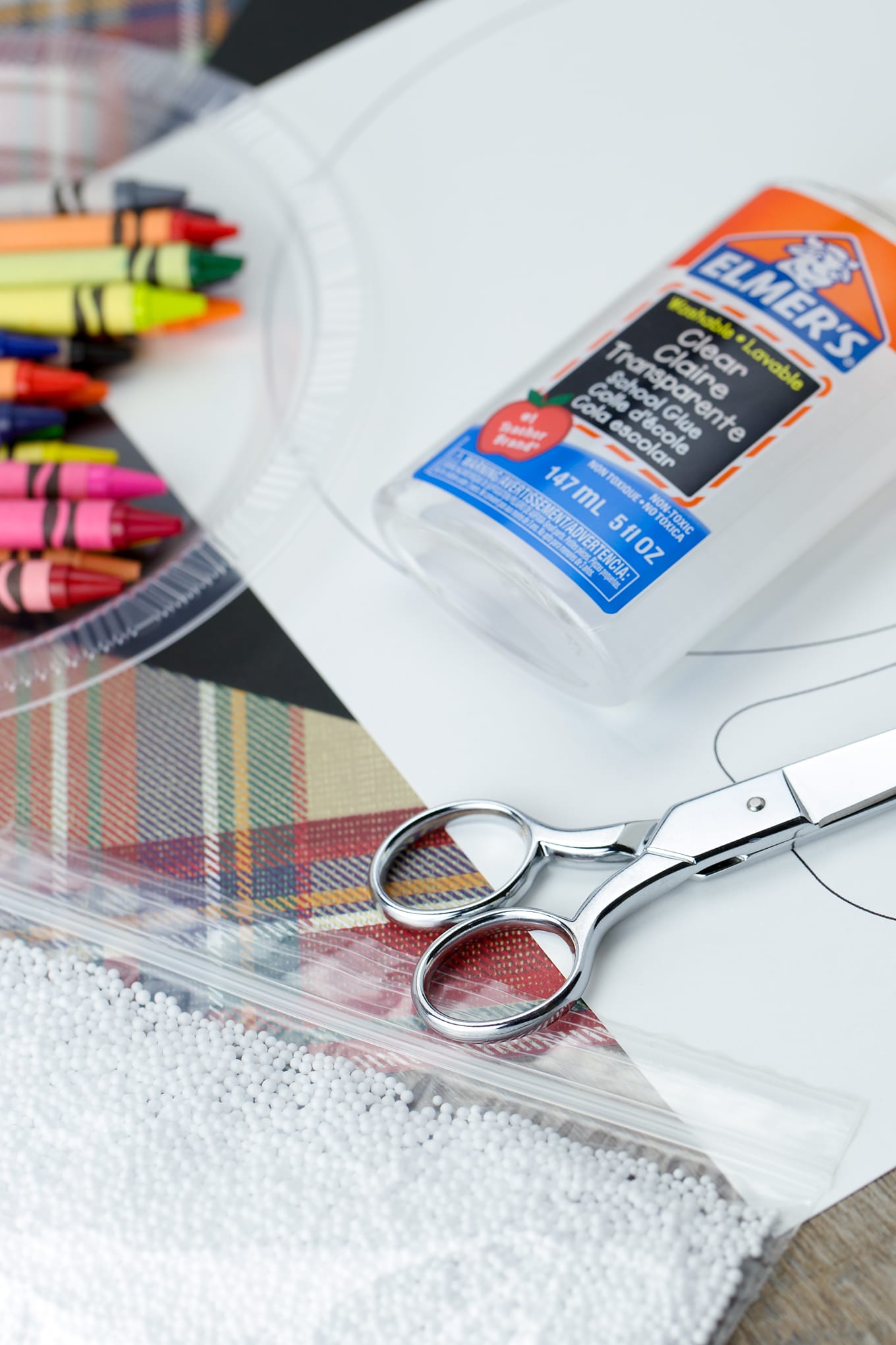 Directions
1. After printing the template and gathering supplies, invite kids to draw a picture on the snowglobe template. I asked my kids to draw an outdoor winter scene, but some other great drawing prompts include:
Draw something/someone you are thankful for
Draw your favorite winter activity
Draw a picture of a person you admire
Draw a picture of your favorite holiday tradition
Tip: When you are printing this template, be sure to have "actual size" checked in your printer menu.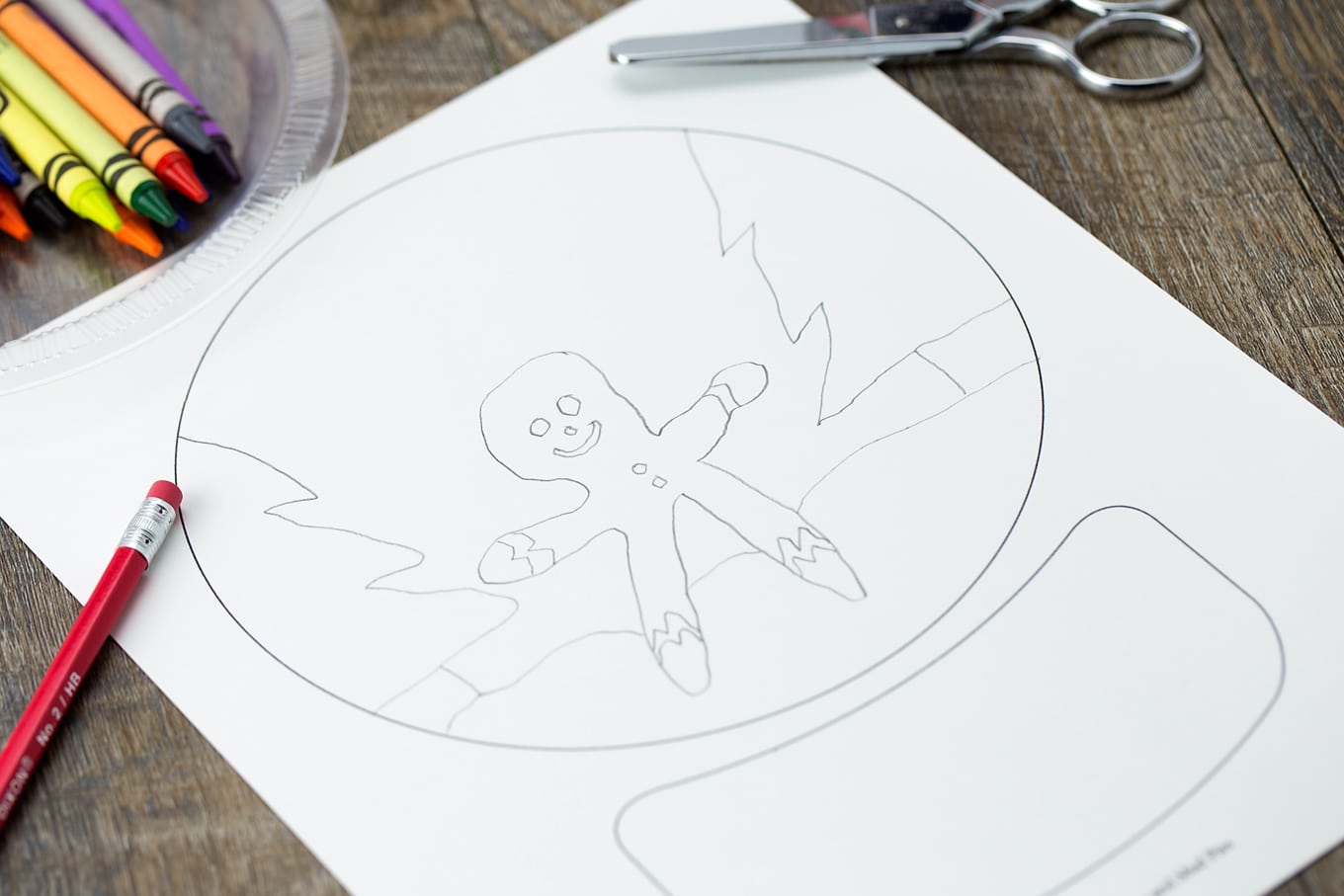 2. Next, invite kids to color in their picture with crayons or oil pastels.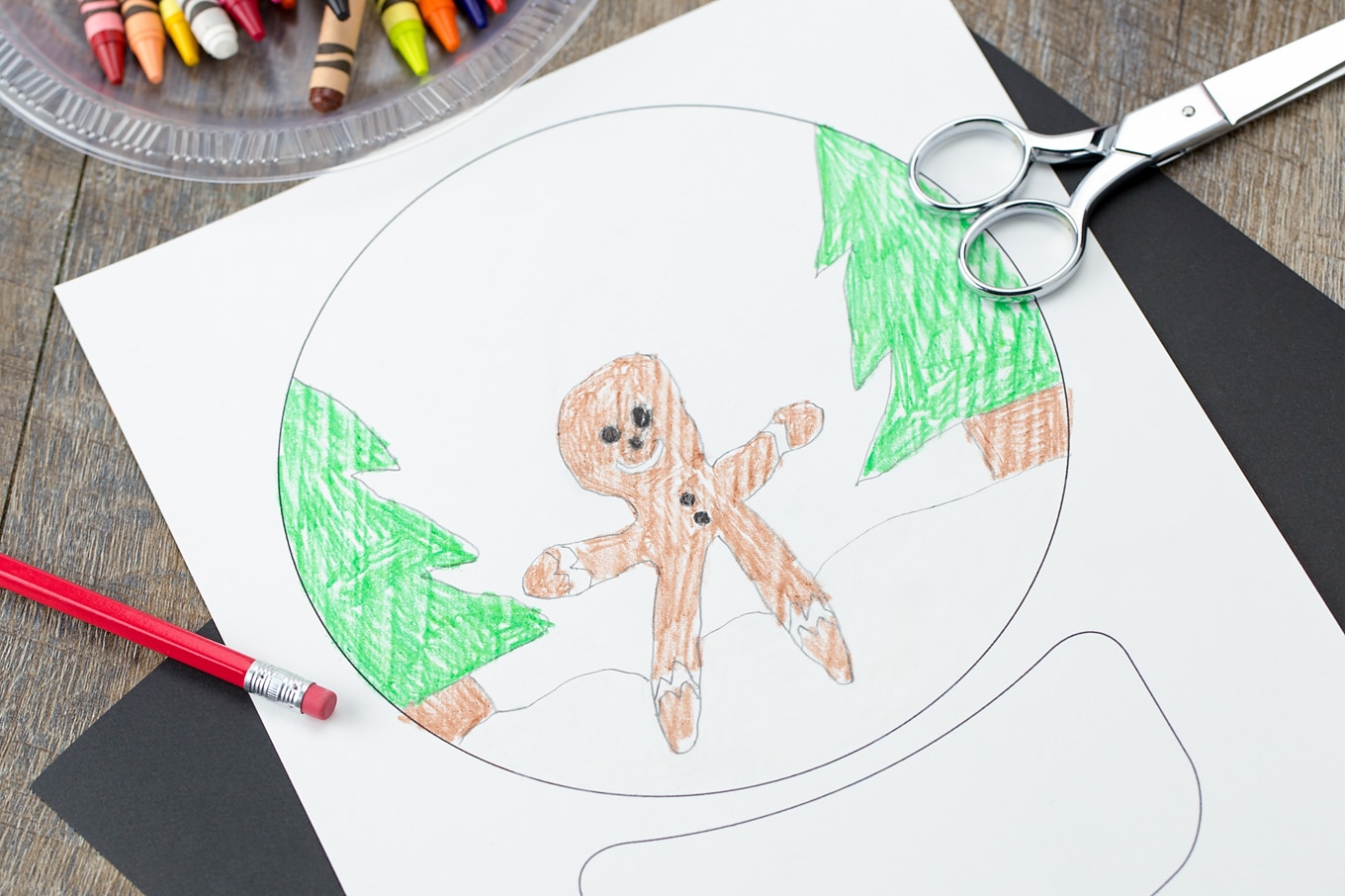 3. Invite kids to paint over their picture with watercolors. Using crayons or oil pastels and watercolors together is a beautiful art technique called watercolor resist. My kids really enjoyed watching their white snowflakes resist the blue watercolor paint…it really brought their drawing to life!
4. When the paint is dry, invite kids to cut out both parts of their snowglobe. We used the snowglobe base as a template and traced it onto black paper, but kids could also color it in.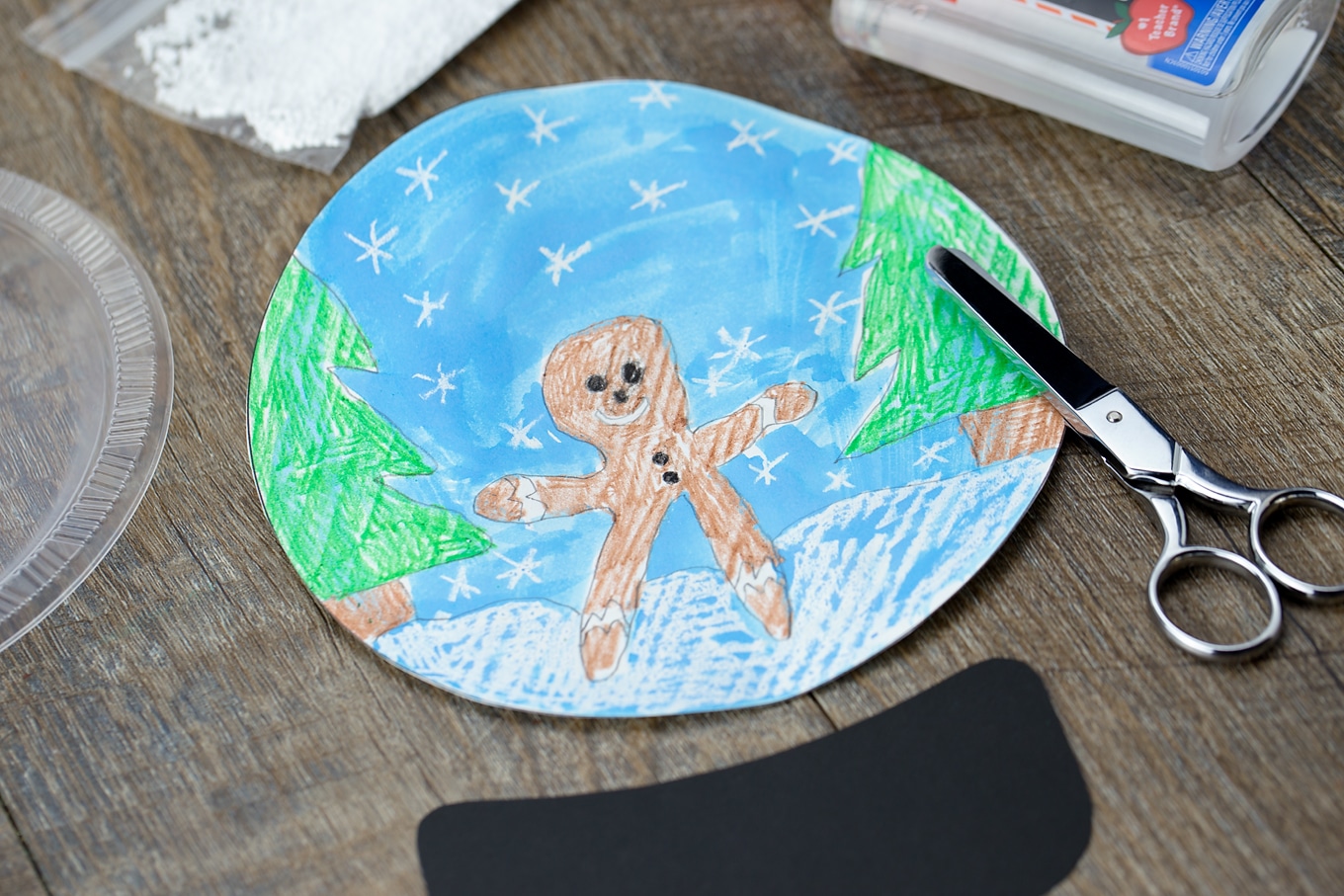 5. Glue the snowglobe base to the back of the snowglobe. Pour 1–2 tablespoons of styrofoam snow onto the middle of the picture.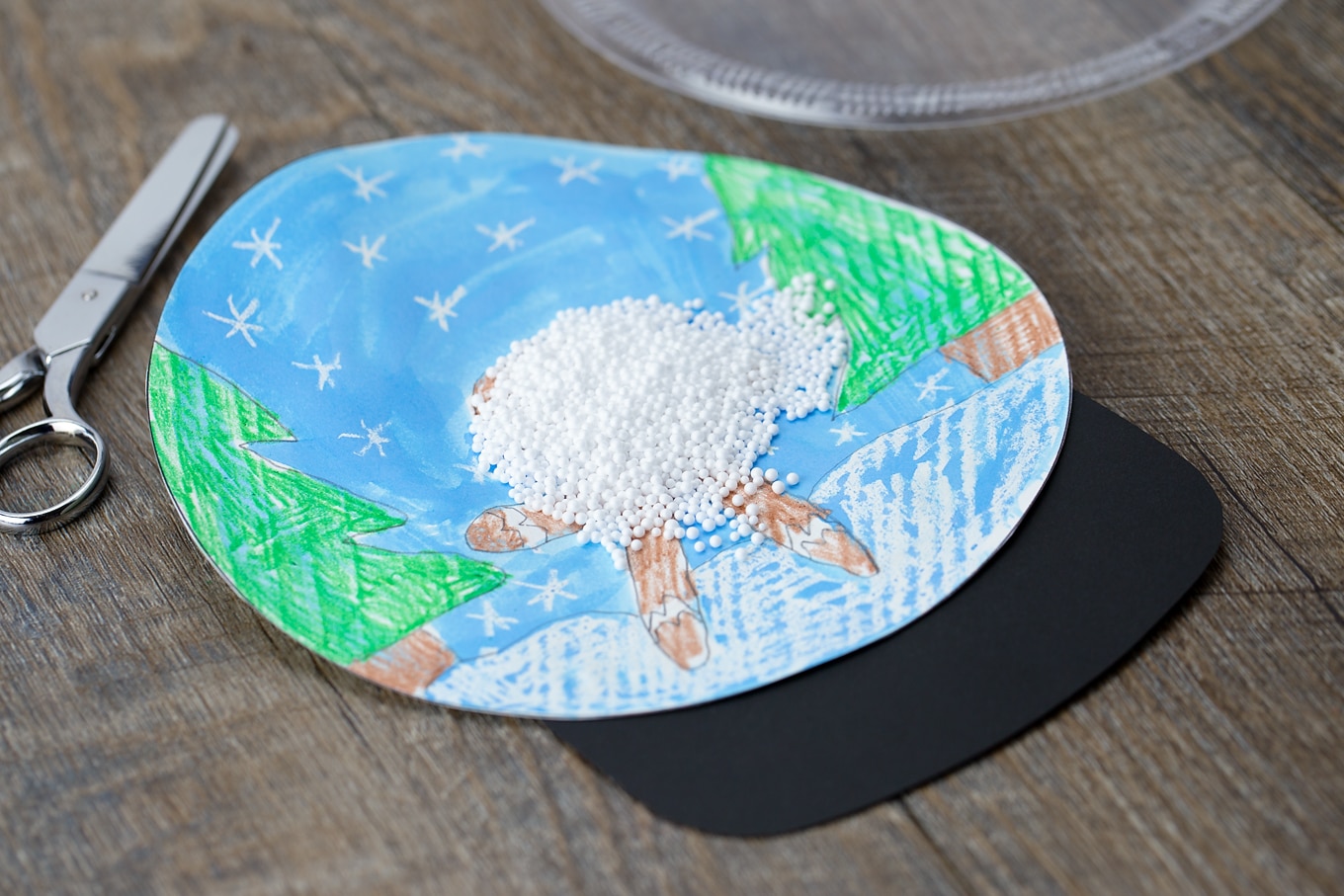 6. Last, glue the plastic plate to the snowglobe. I recommend leaving the snowglobe in place until the glue dries to prevent the styrofoam balls from adhering to the sides of the plate.
Of course, to expedite this process, you could use a low-temperature hot glue gun to secure the plate to the paper.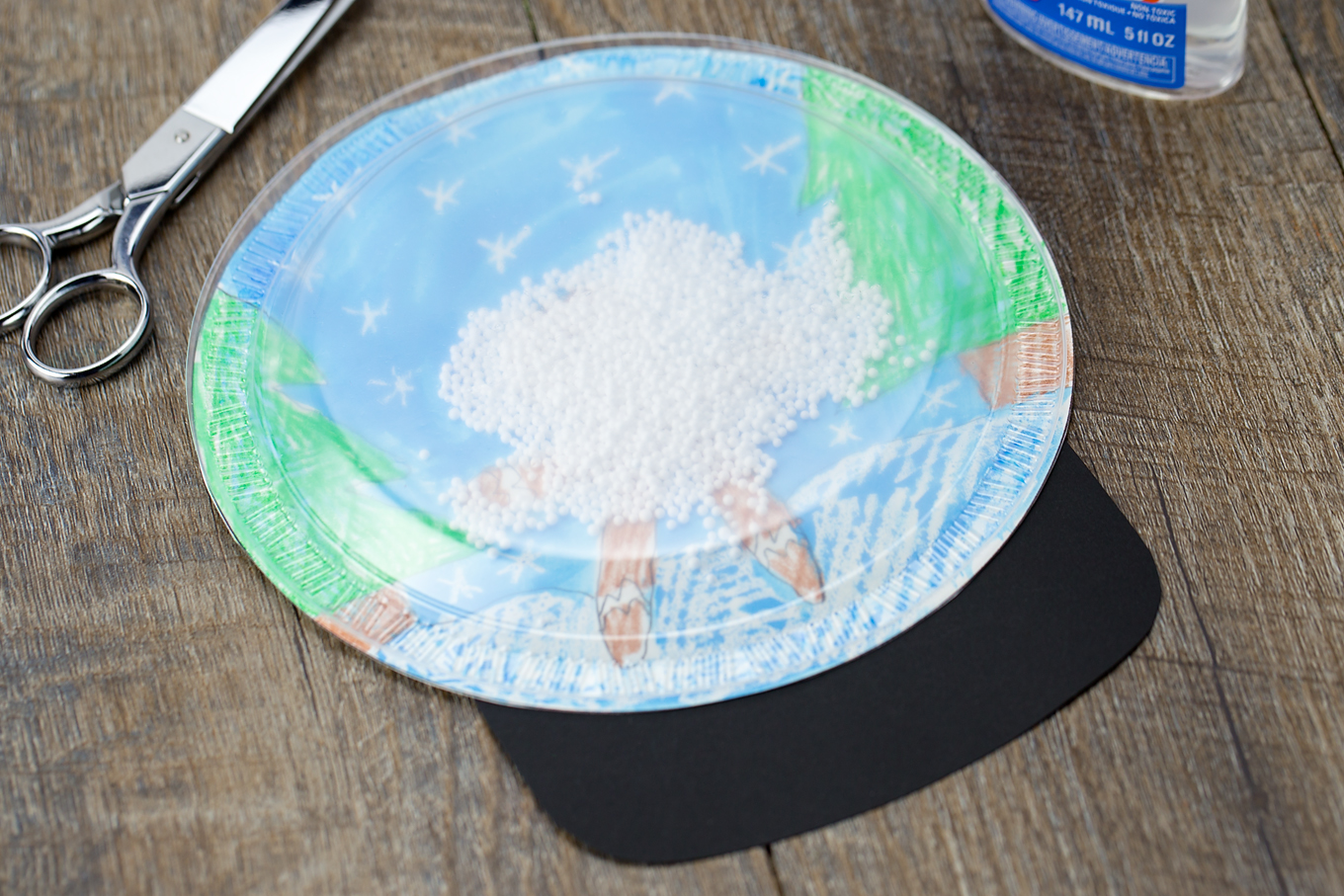 When the glue is dry, kids will enjoy shaking, twisting, and turning their snowglobe!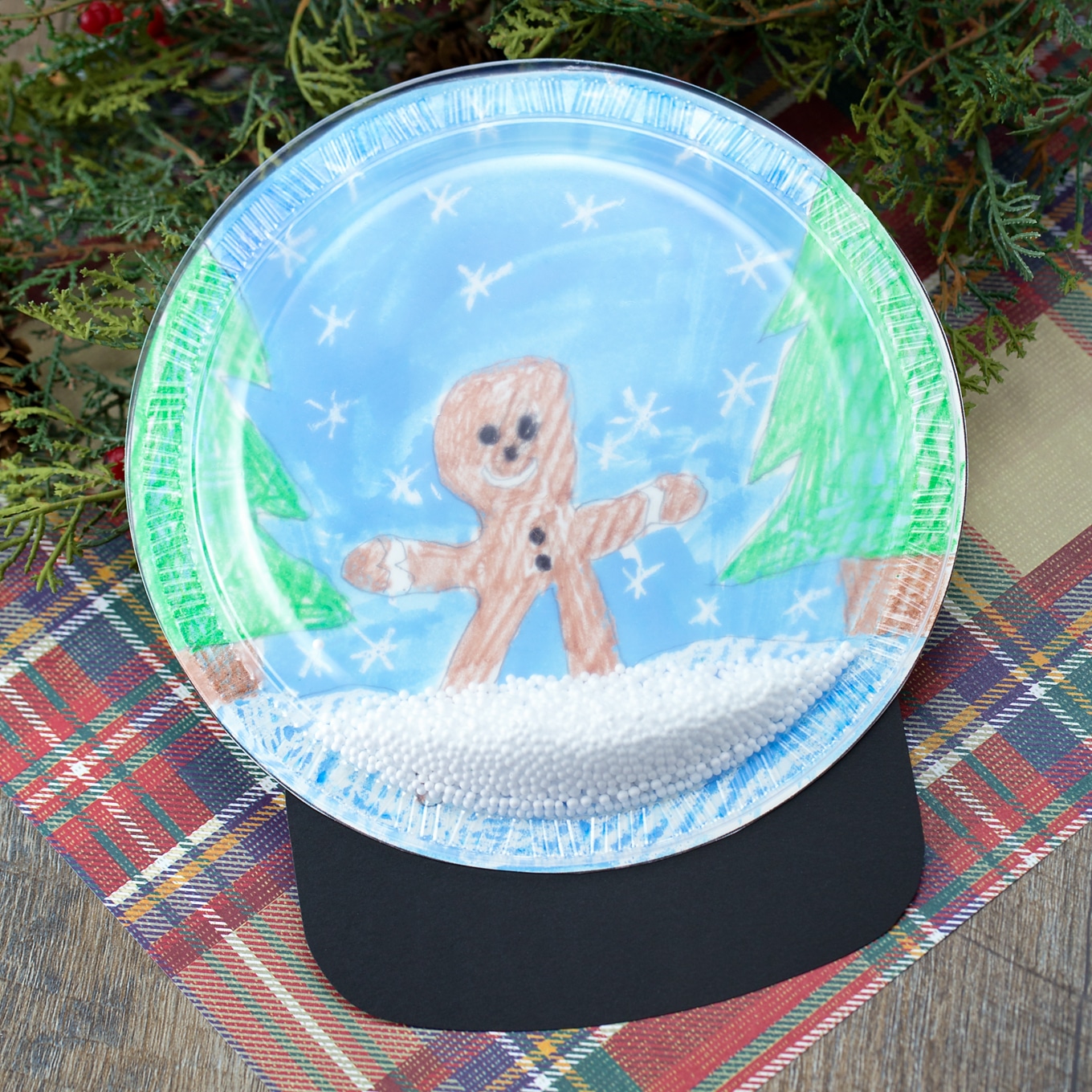 If desired, glue a loop of ribbon to the back of the snowglobe so kids can hang it up!
Save This Craft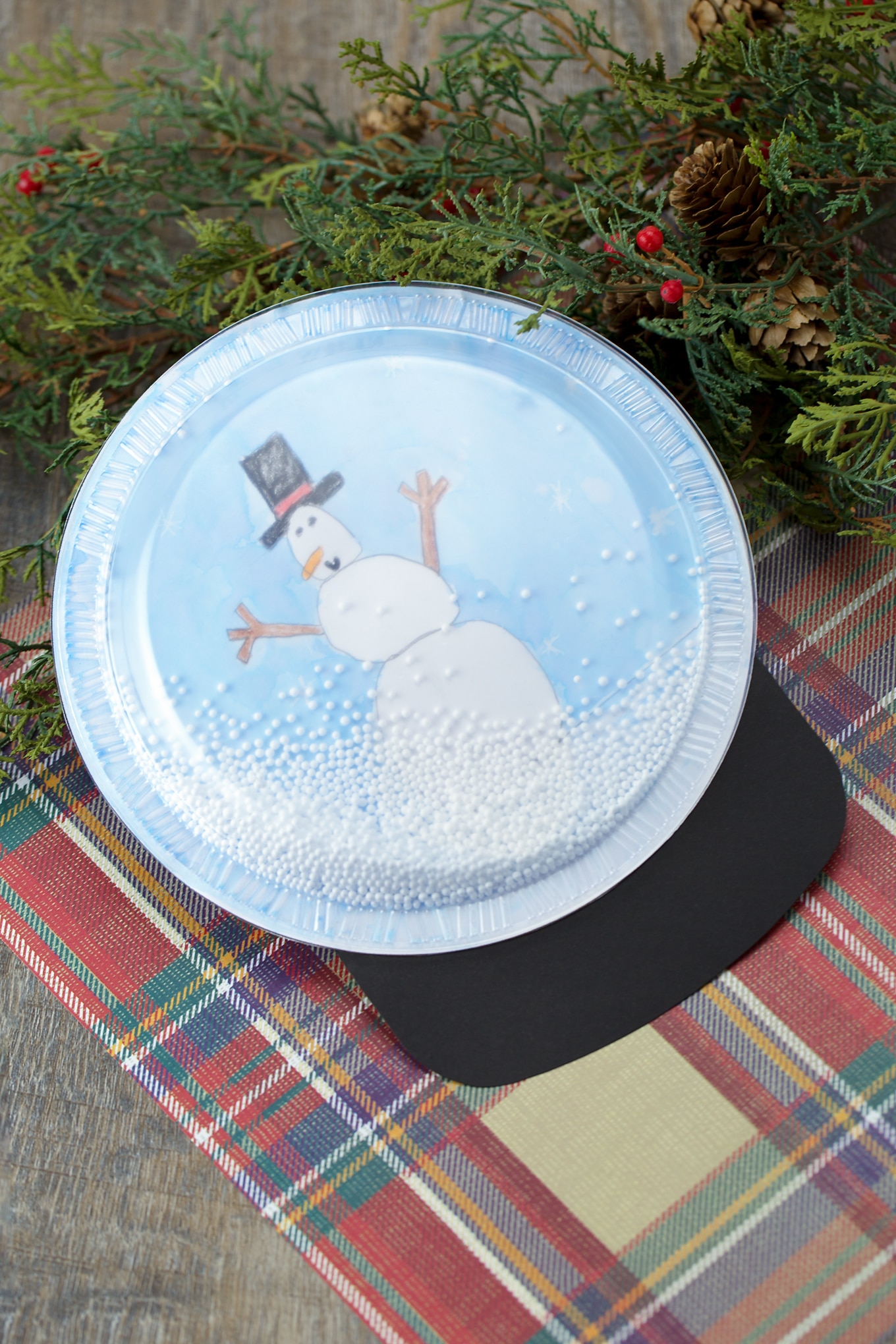 More Christmas Crafts for Kids
Click the images below to view more creative Christmas crafts for kids.