Reminiscent of Scandinavian Woven Hearts, this Woven Heart Craft is an easy and fun Valentine's Day craft for kids of all ages to make at school or home.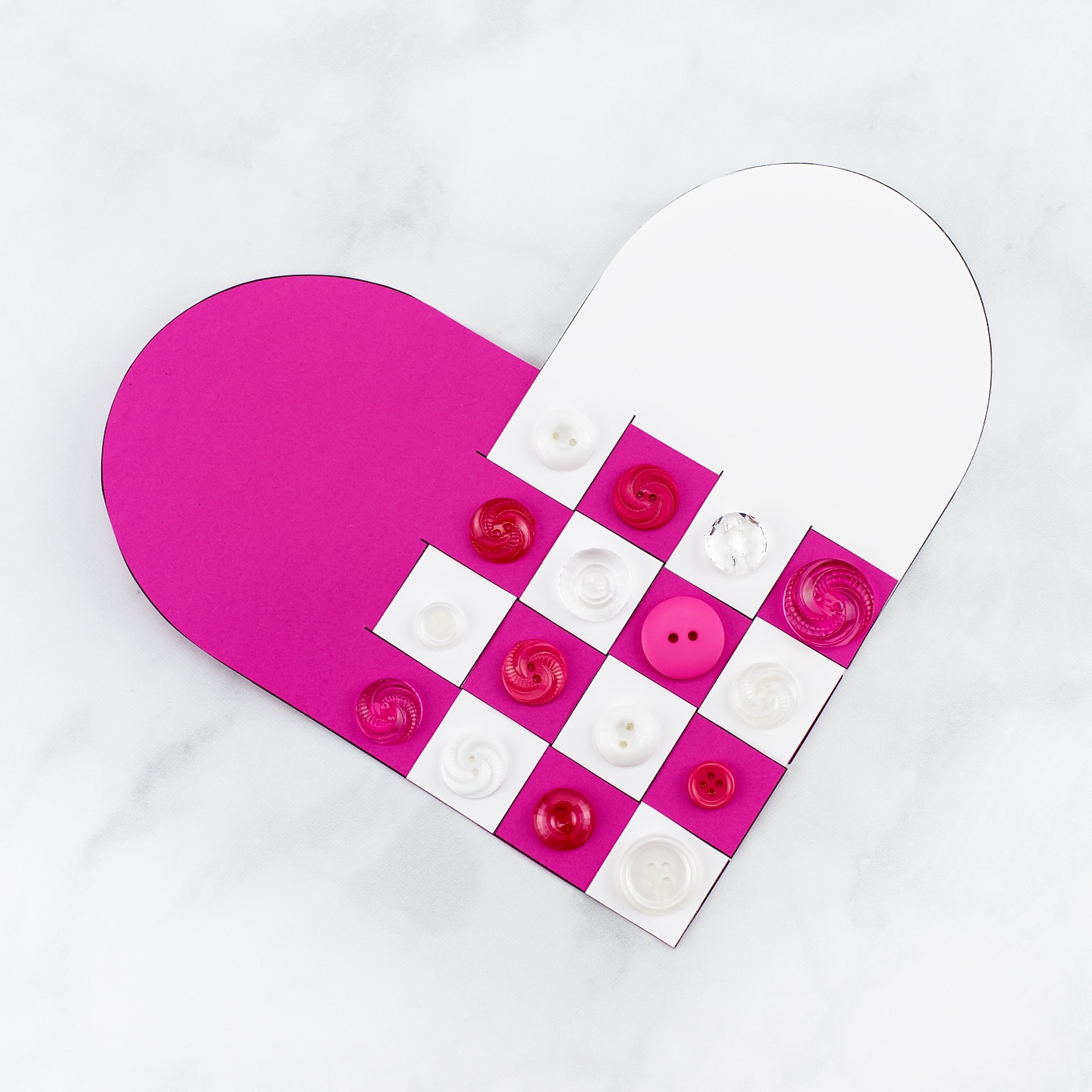 How to Make a Sweet and Simple Woven Heart Craft
Valentine's Day is the perfect holiday for heart crafts! Whether kids are learning about hearts, friendship, gratitude or simply enjoying Valentine's Day festivities at home, this darling Valentine's Day craft is perfect for February.
My kids, ages 7 and 9, were able to make this craft independently. Preschoolers may need assistance while they learn how to weave and gently bend the paper into place.

MY LATEST VIDEOS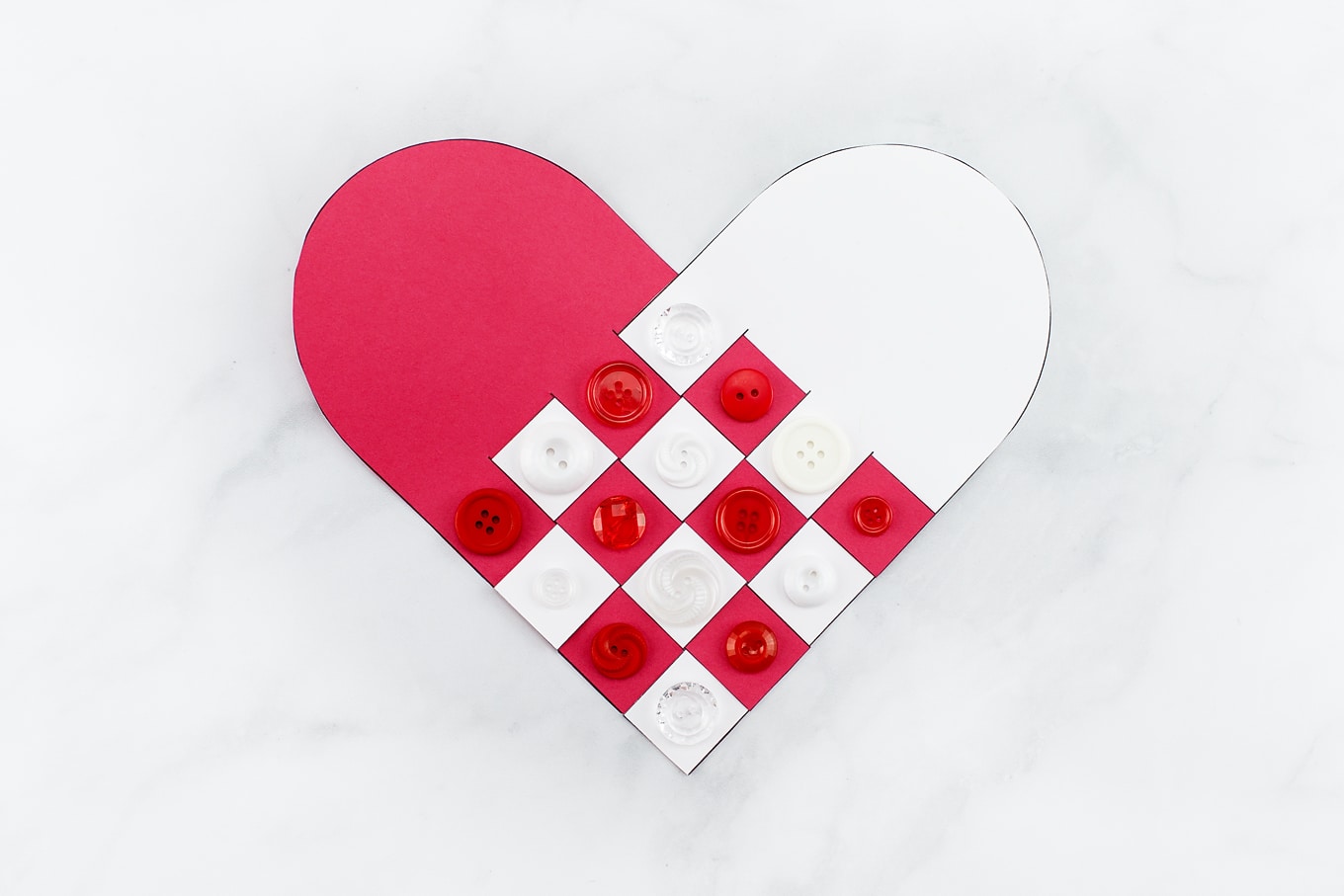 To Make This Woven Heart Craft You Will Need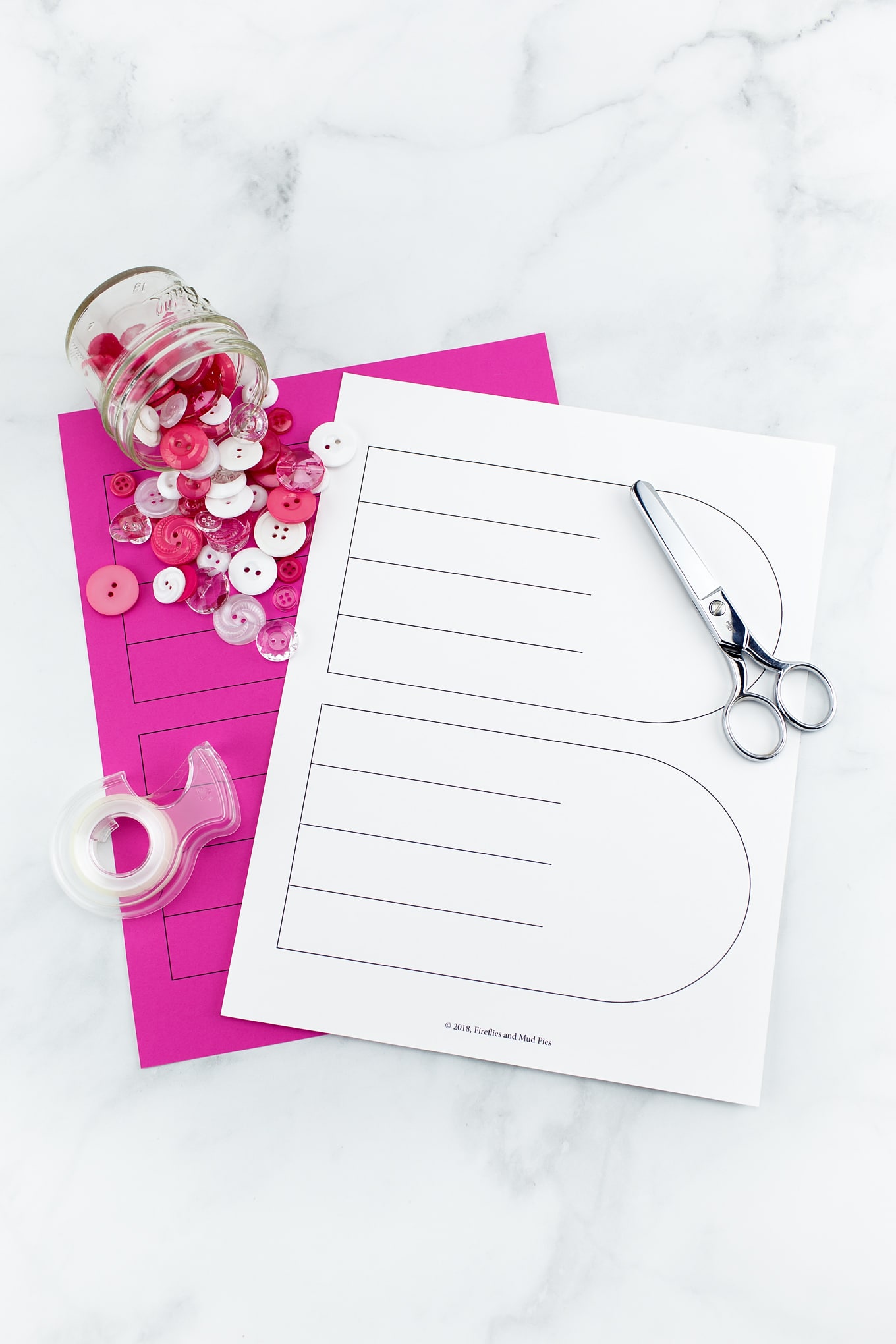 Directions for Heart Craft
1. Print the woven heart template in a variety of colors. We chose white, red, purple, hot pink, and carnation pink, but it would also be fun to experiment with complimentary colors.
When you are printing the template, be sure to have "actual size" checked in your printer menu.
2. Invite your child to choose two colors, then cut out the patterns along the border and interior black lines. This craft is a fairly simple cutting task for kids!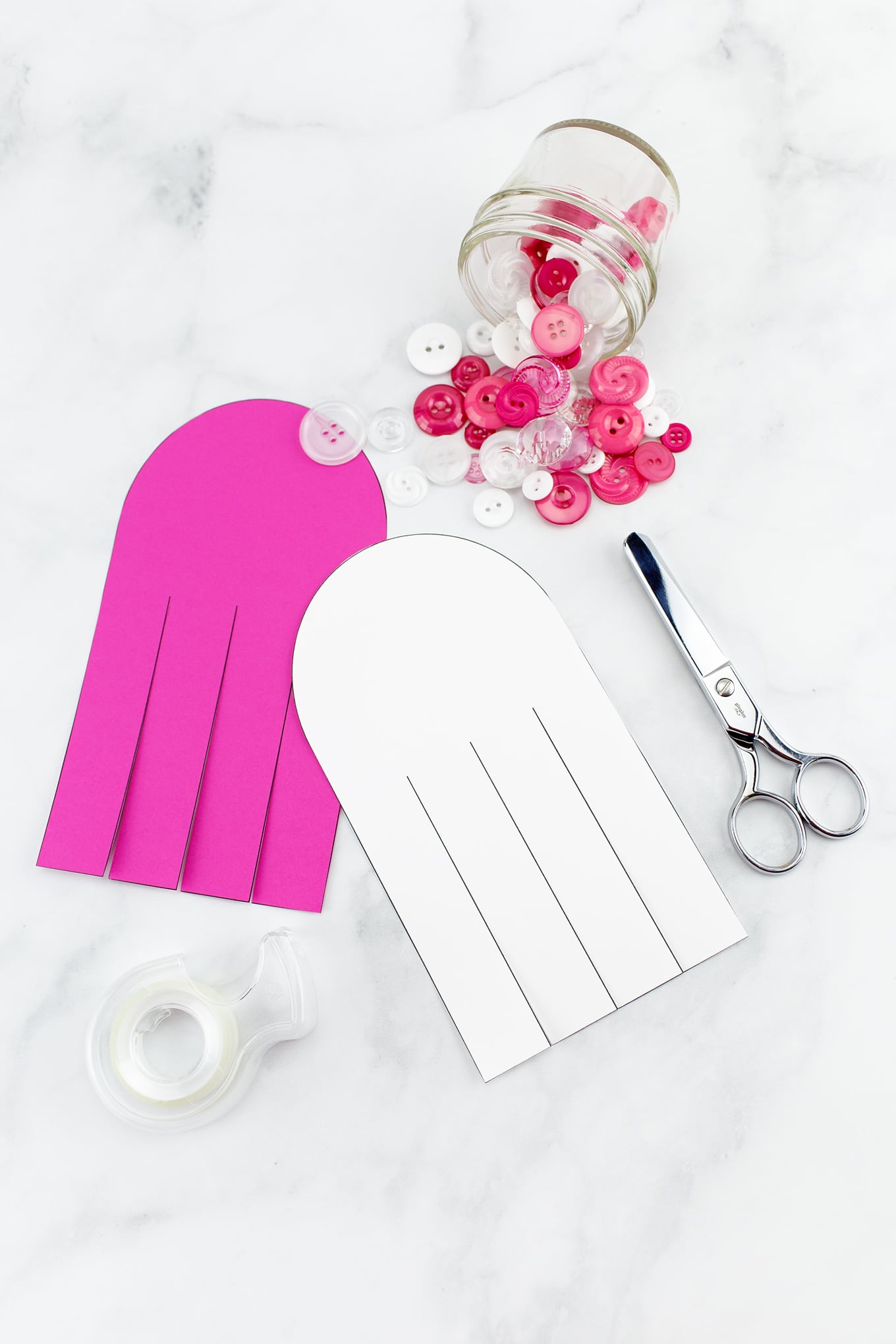 3. Invite your child to weave the two shapes together to form a heart shape by gently bending and positioning the paper strips.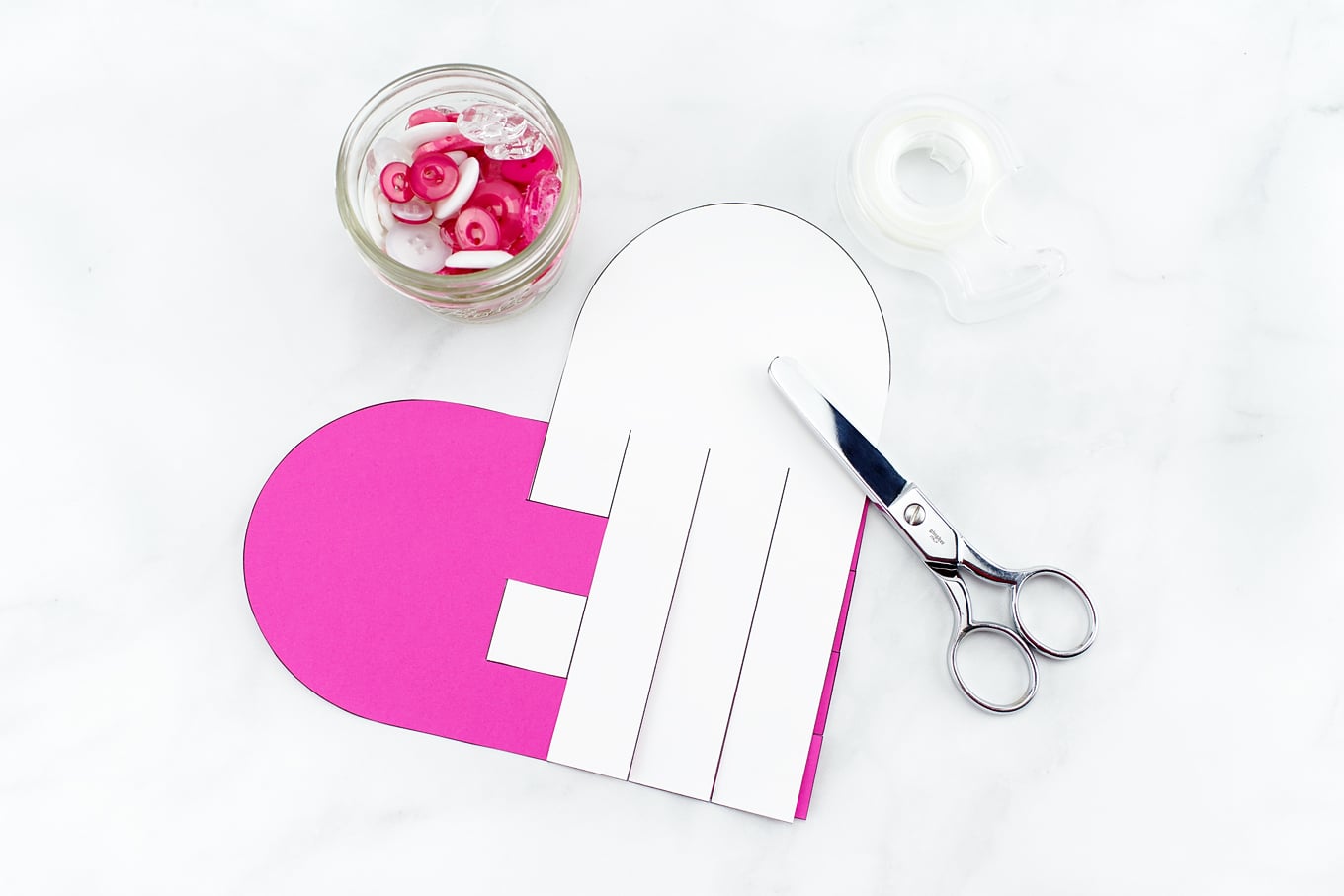 4. Secure the edges of the heart with a glue stick or double-sided tape.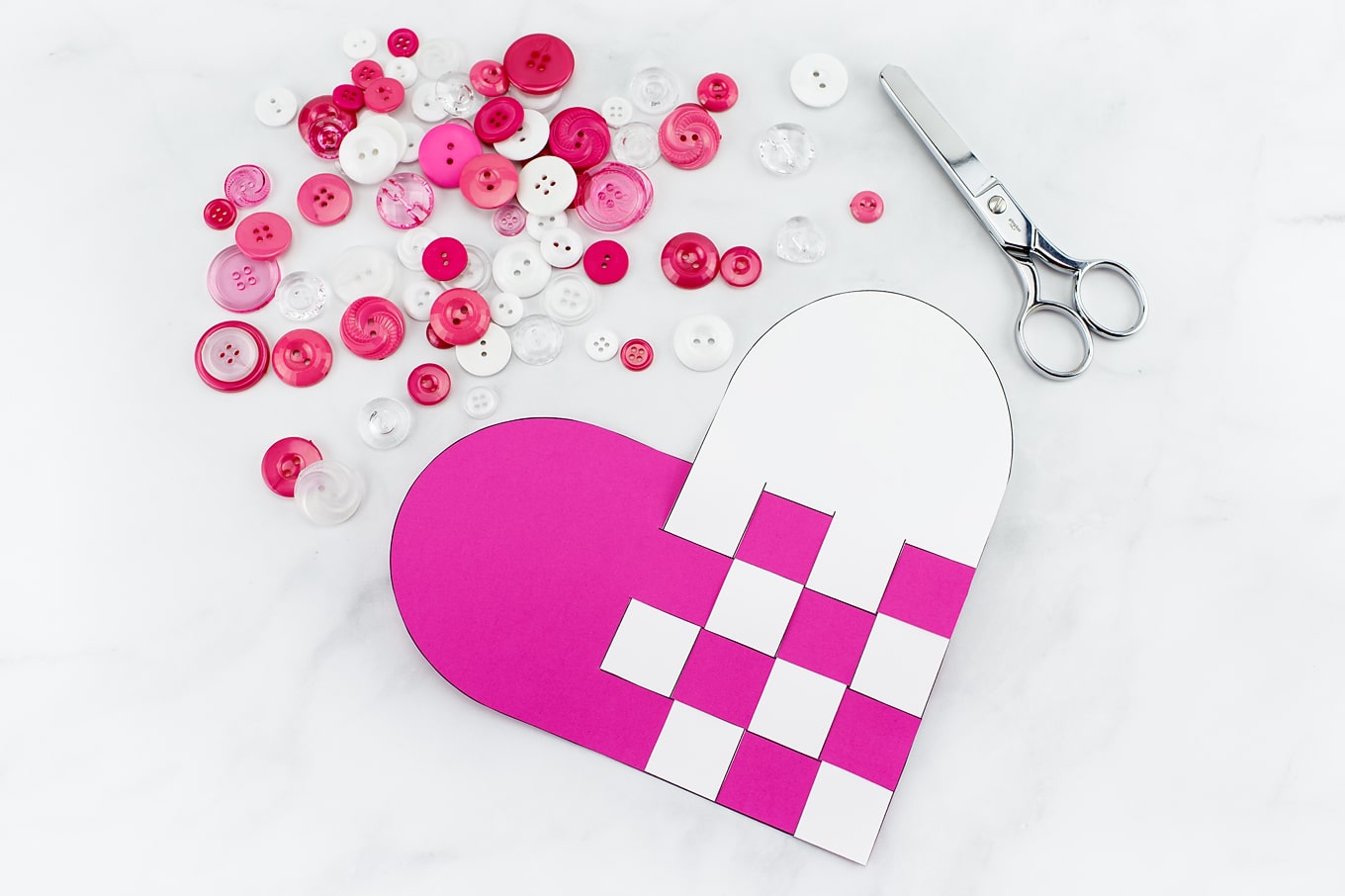 5. If desired, flip the heart so the outlines are in the back (we chose to show the black outlines). Squeeze a dot of glue in the middle of each square.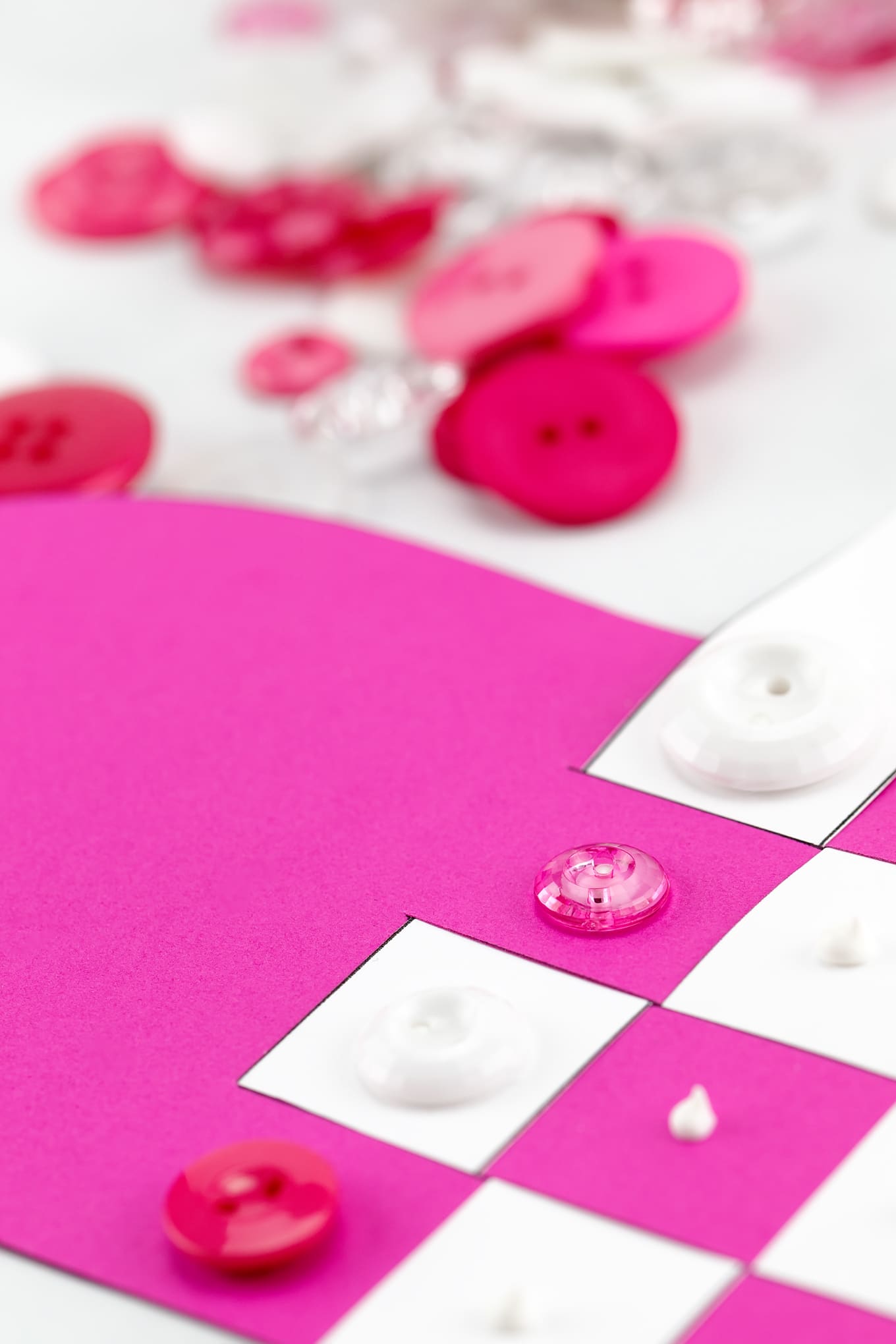 6. Press a color coordinated button to each dot of glue. Allow the glue to dry completely.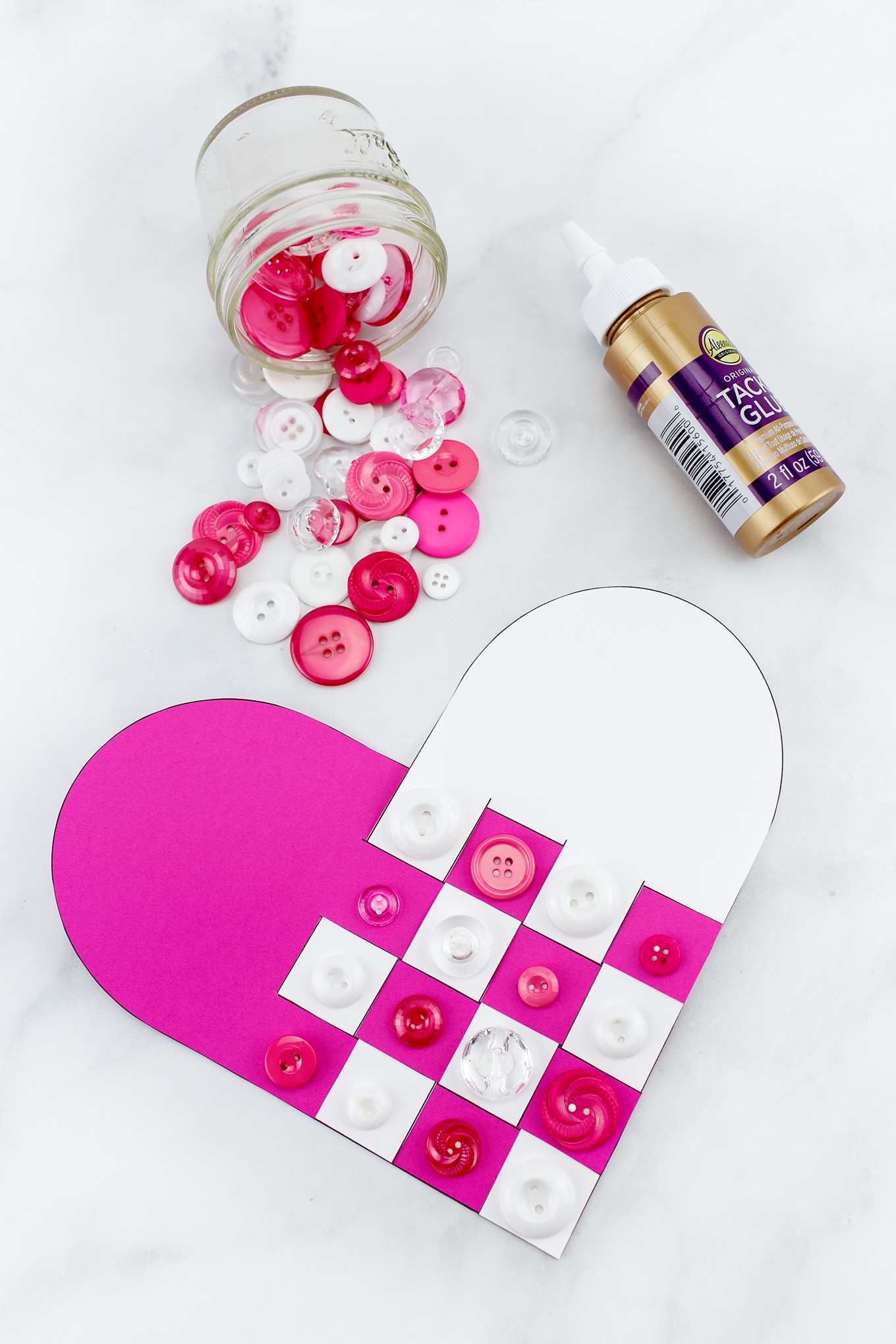 7. Repeat, using a variety of colors!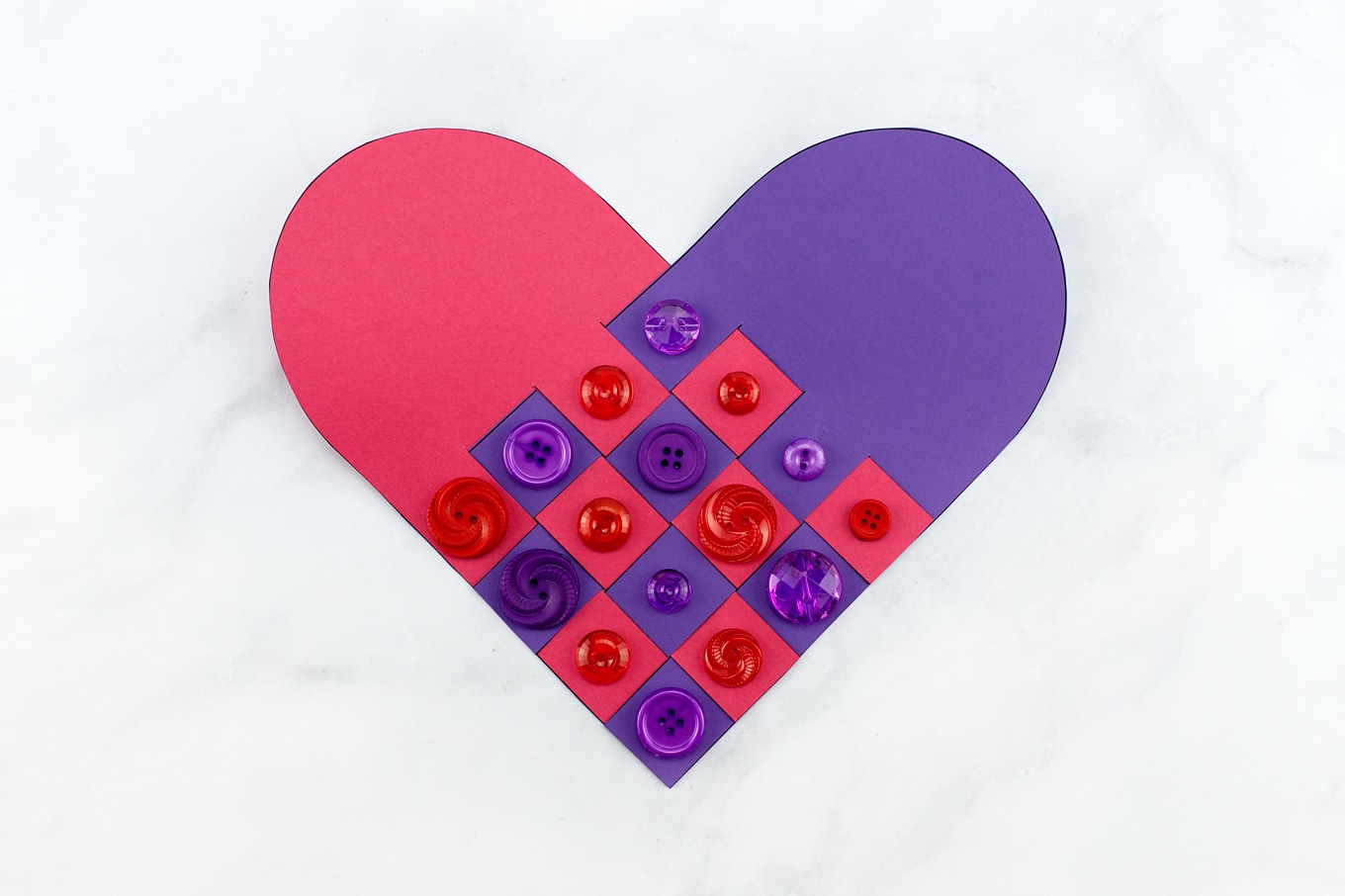 Aren't they beautiful?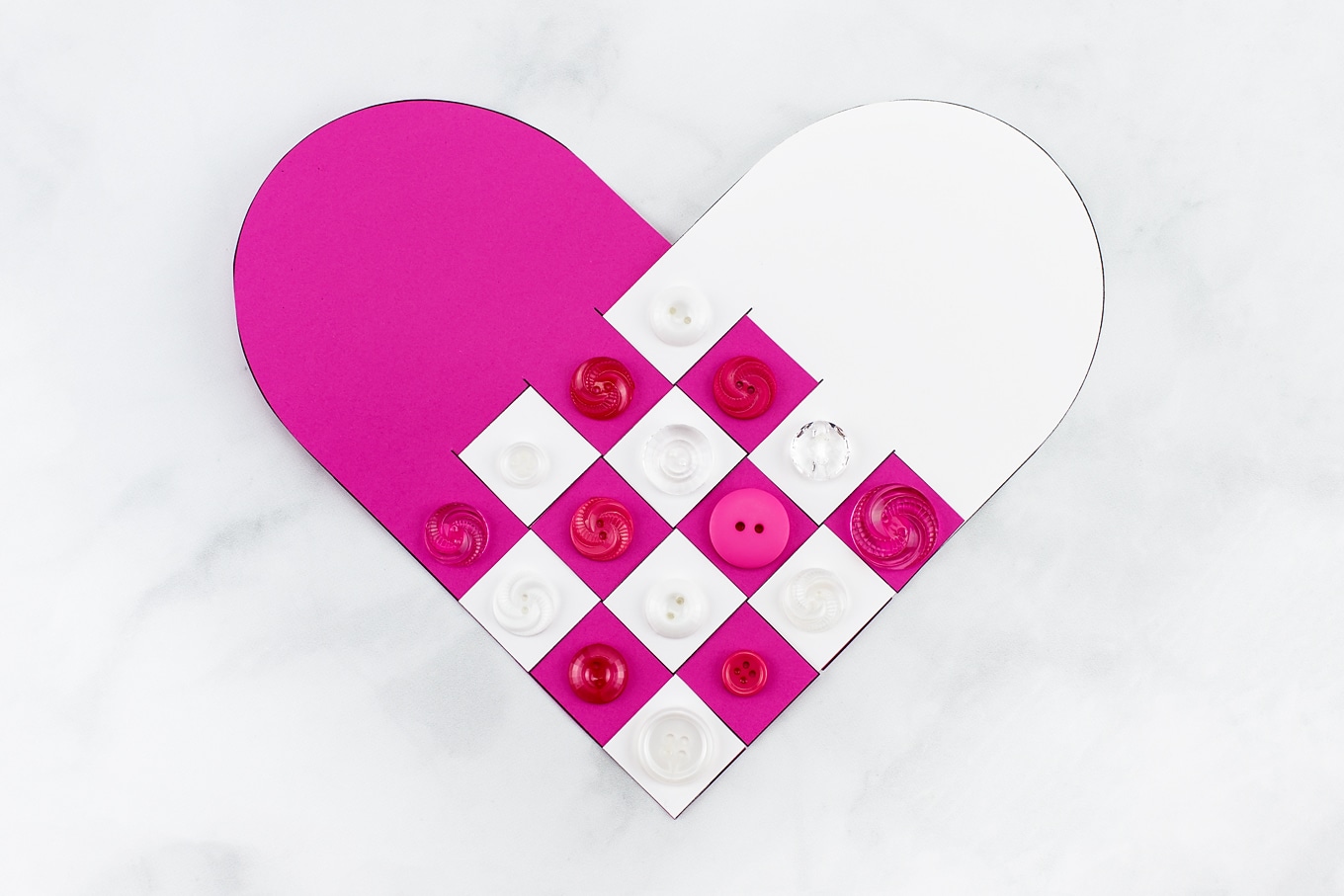 I love the way these colorful woven hearts look when displayed on a bulletin board or the refrigerator!
Video Tutorial: Sweet and Simple Woven Heart Craft
Watch the video below to be guided through each step of this craft. You can view more easy kids craft tutorials on our Facebook Page, Teachers Pay Teachers Page, or right here on our website.
Save This Craft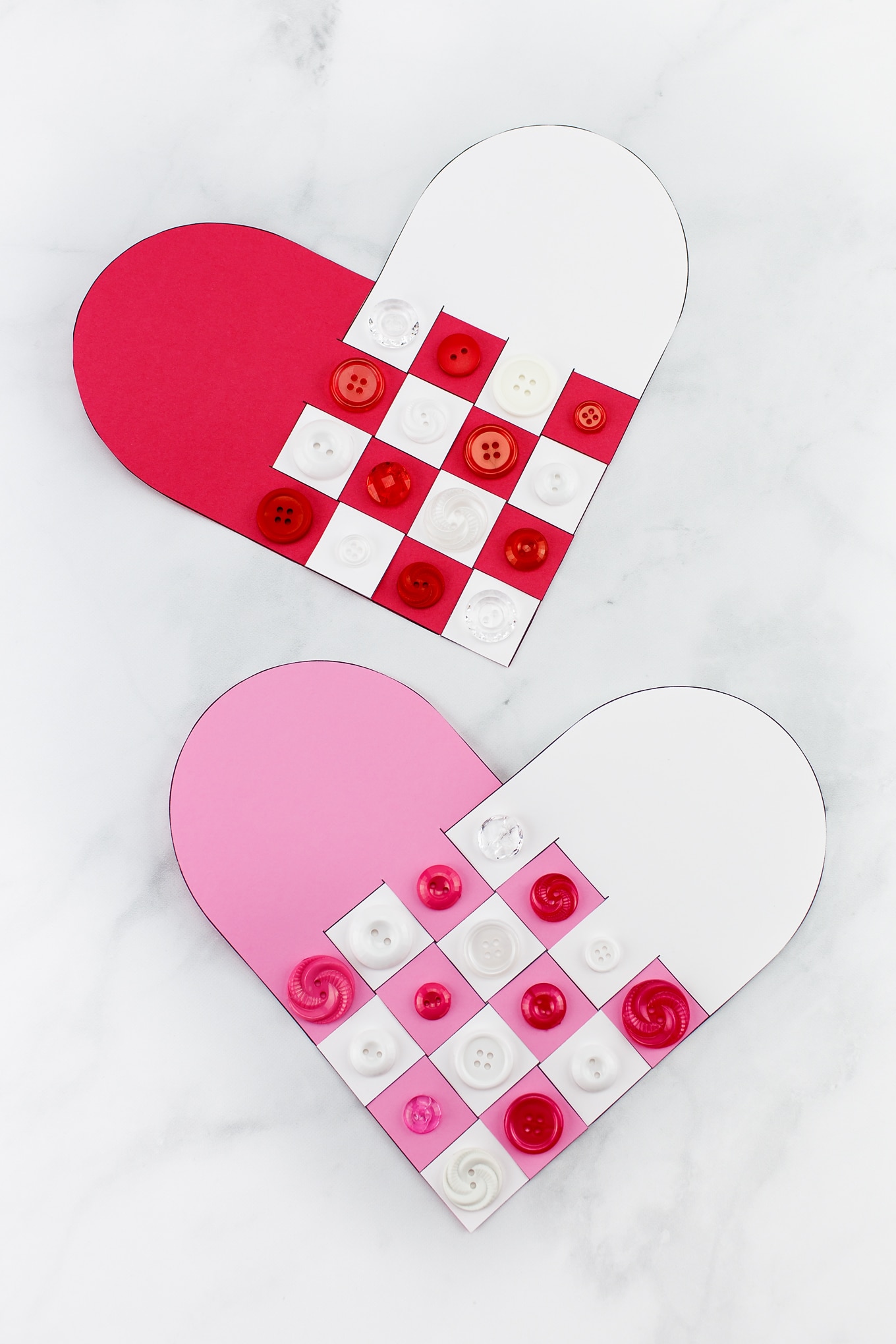 More Valentine's Day Crafts for Kids
Click the images below to view more colorful Valentine's Day crafts for kids.