Just in time for Valentine's Day, kids of all ages will enjoy creating a darling heart hedgehog craft with paper hearts, paint, and pom poms.
This easy kids craft requires minimal supplies, making it perfect for home or school.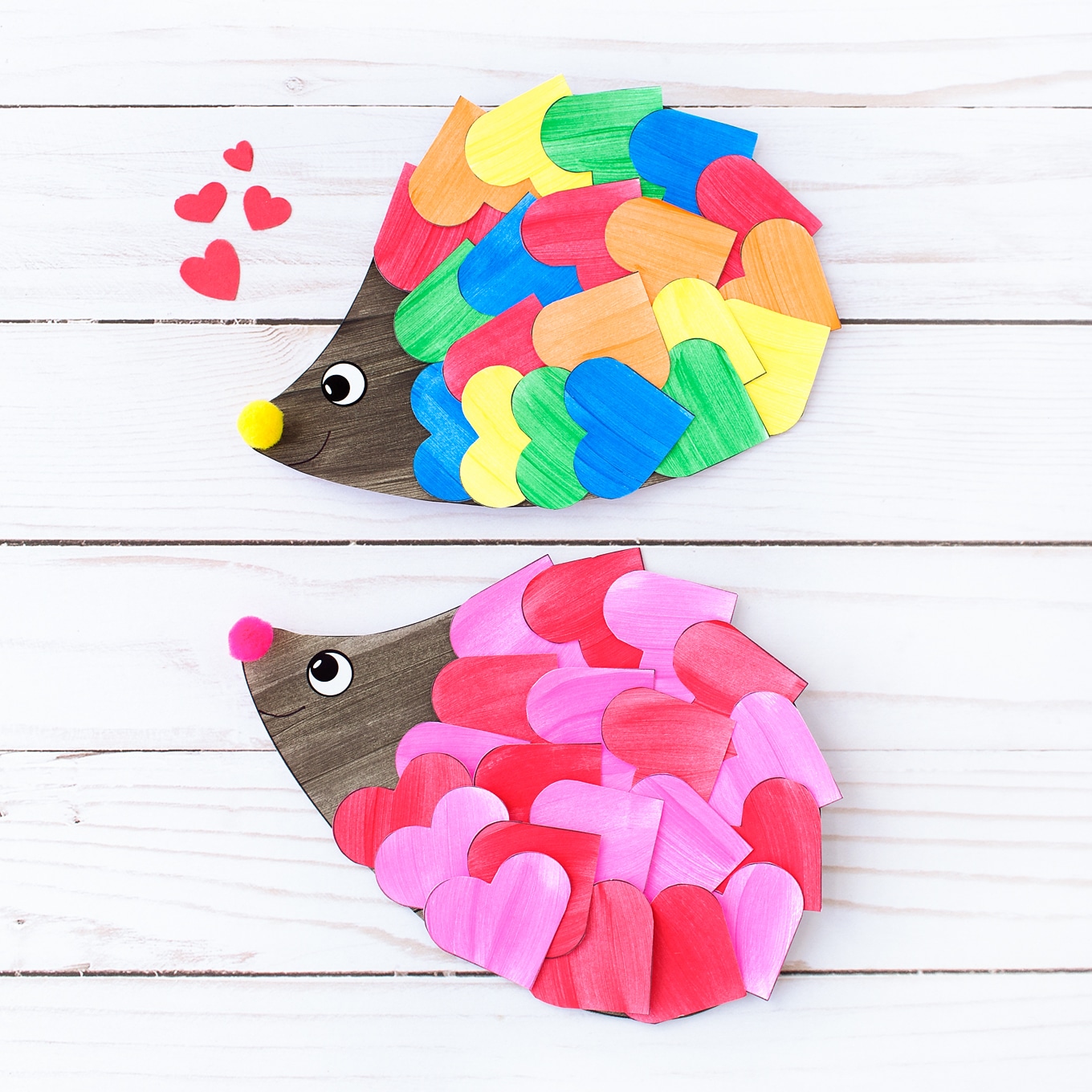 How to Make the Sweetest Heart Hedgehog Craft for Kids
My kids love creating Valentines for their friends and family. My 4th grader adores hedgehogs, so we thought it would be fun to create a colorful hedgehog Valentine for him to pass out to teachers.

MY LATEST VIDEOS
This easy craft can be adapted for kids of all ages. See all suggestions shared below!
Related: Fall Hedgehog Craft for Kids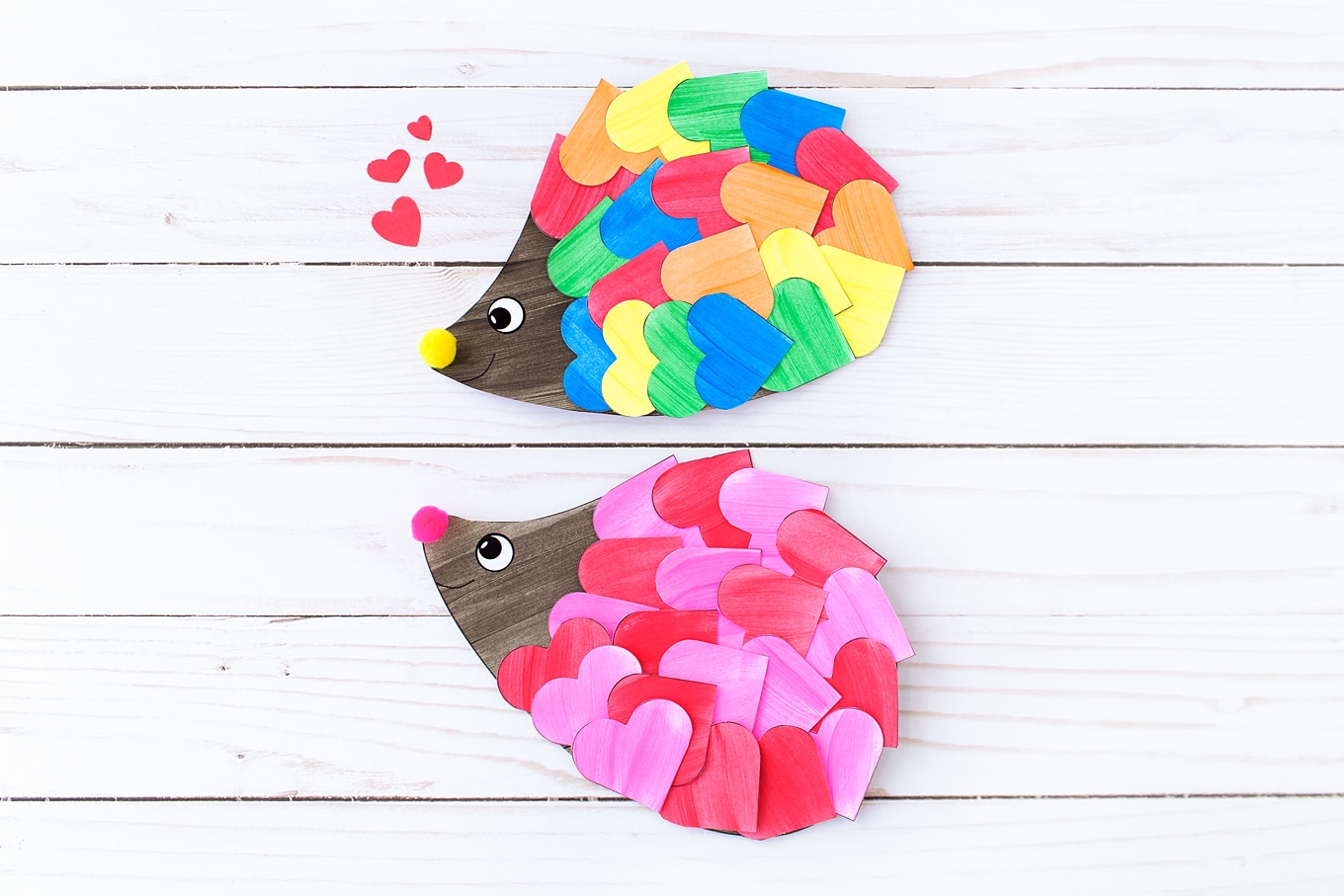 To Make This Hedgehog Craft You Will Need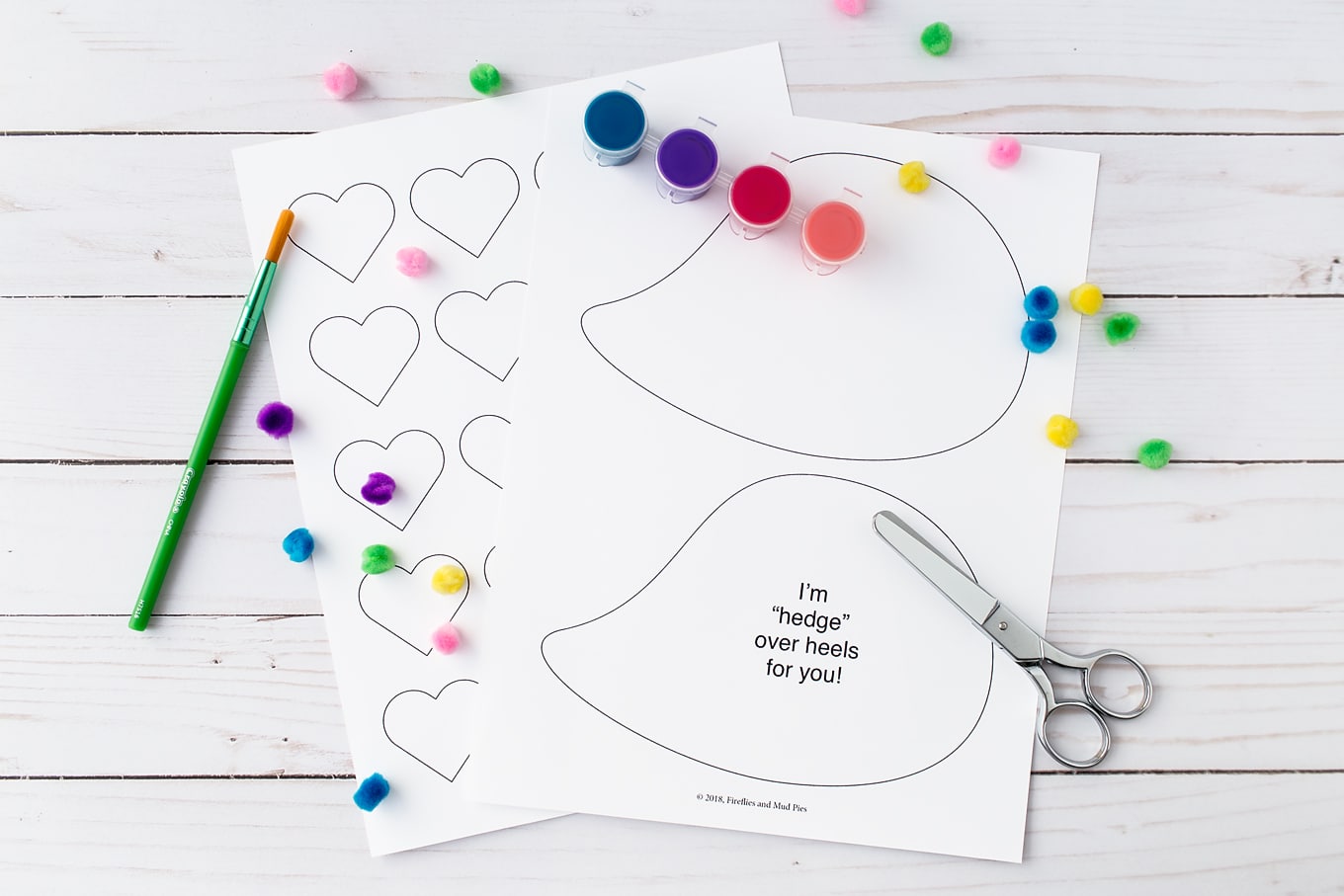 Directions for Heart Hedgehog Craft
1. Print the template on white cardstock. You will need one template (contains two pages) per child.
Alternatively, this template can be printed on colored cardstock if kids do not want to paint or color it.
2. Invite your child to paint their template with washable paint. We used grey paint for the hedgehog's body and rainbow colors for the hedgehog's quills (the hearts).
Kids could also use markers, crayons, or colored pencils.  Or, simply use the template as a pattern to trace on colored construction paper.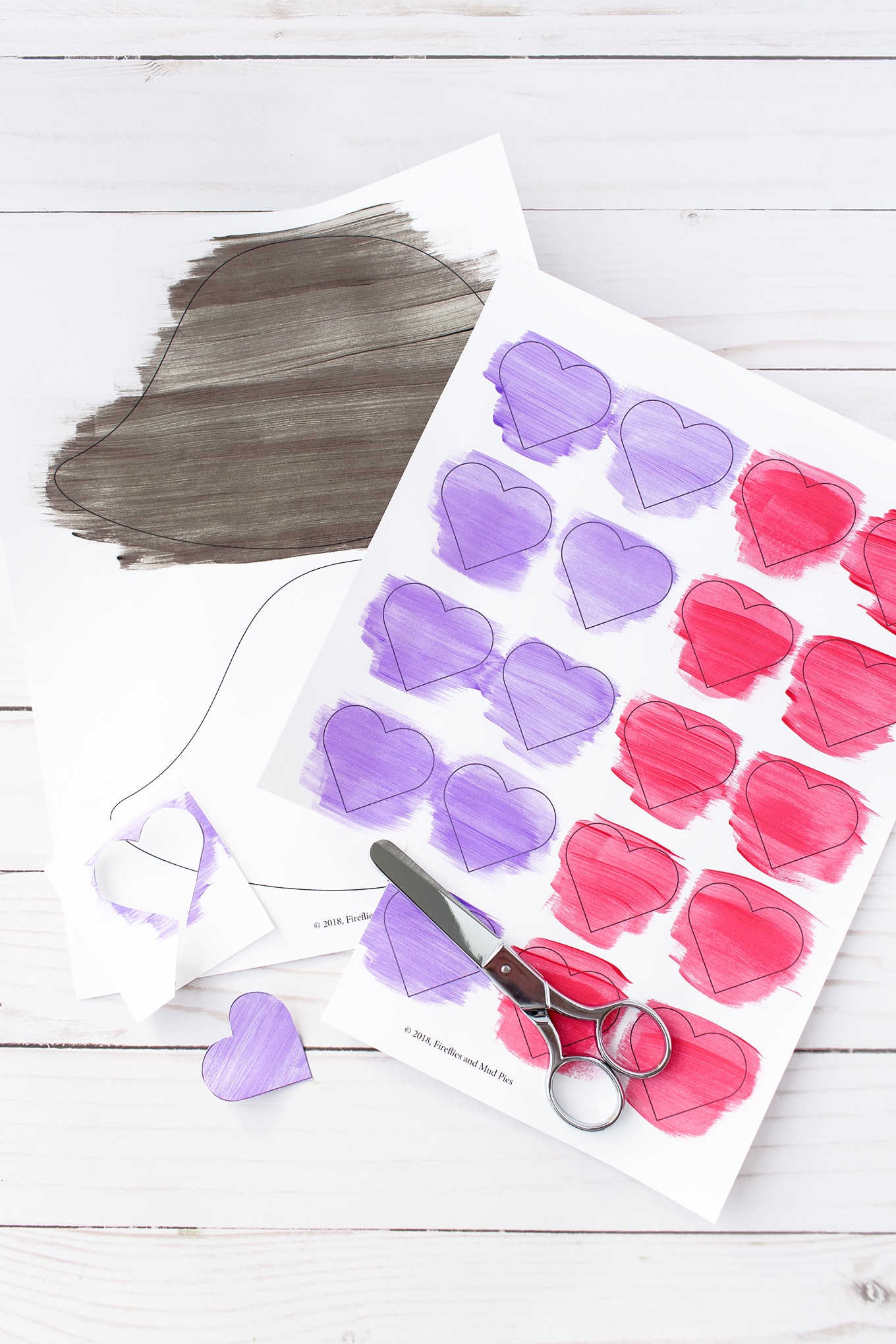 3. When the paint is dry, invite your child to cut out the hedgehog shapes and the hearts.
Cutting out the small hearts may be time-consuming for very small hands—great fine motor—but time-consuming.
One alternative is to have kids paint blank sheets of white cardstock, then use a heart paper punch. If you are making this craft with a large group of kids, it may be simpler to provide baskets of pre-punched hearts. We used 20 small hearts per hedgehog.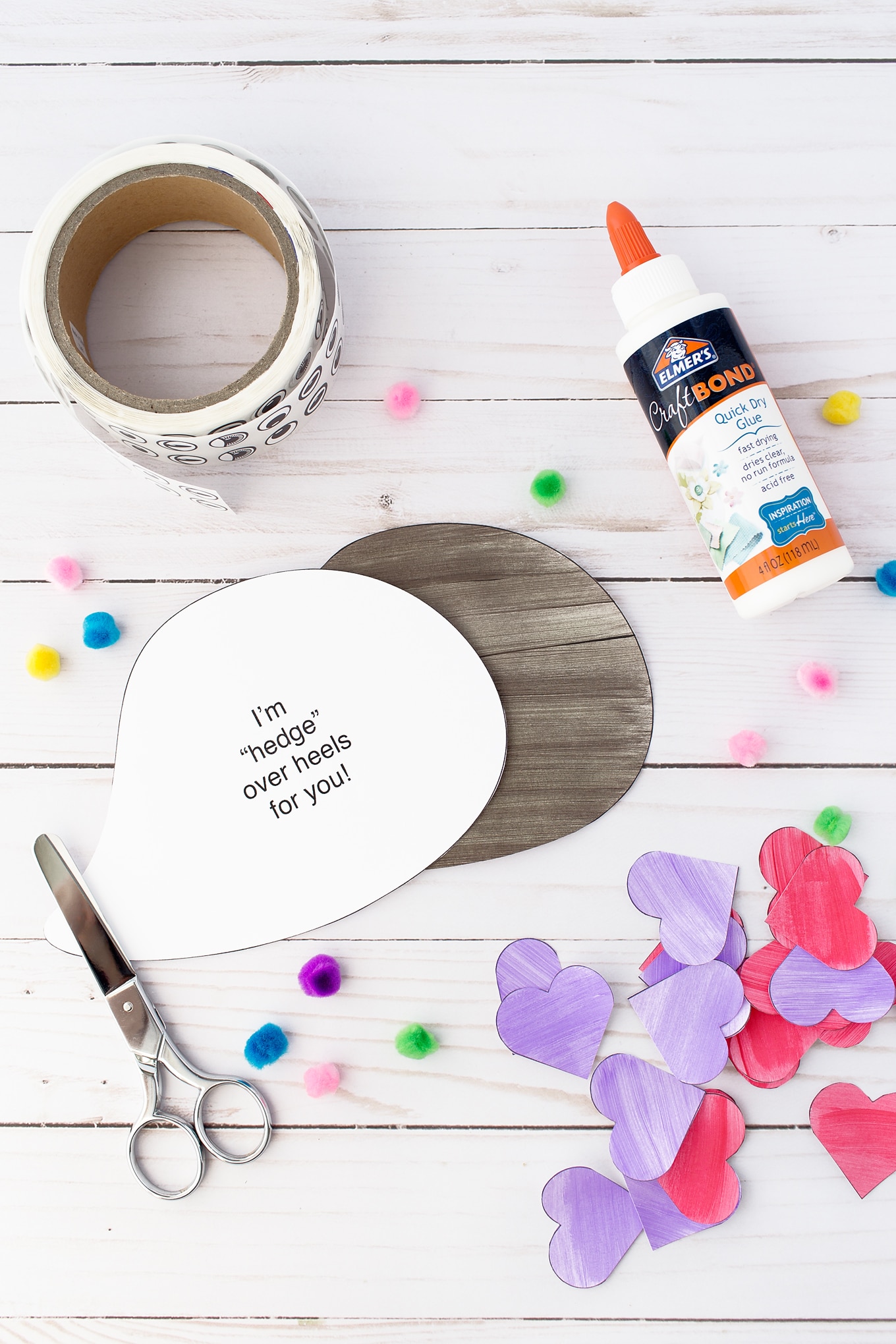 4. Use a glue stick or tacky craft glue to secure the hearts to the hedgehog's body with the pointed end towards the top.
This is a great opportunity to work on patterning with young kids!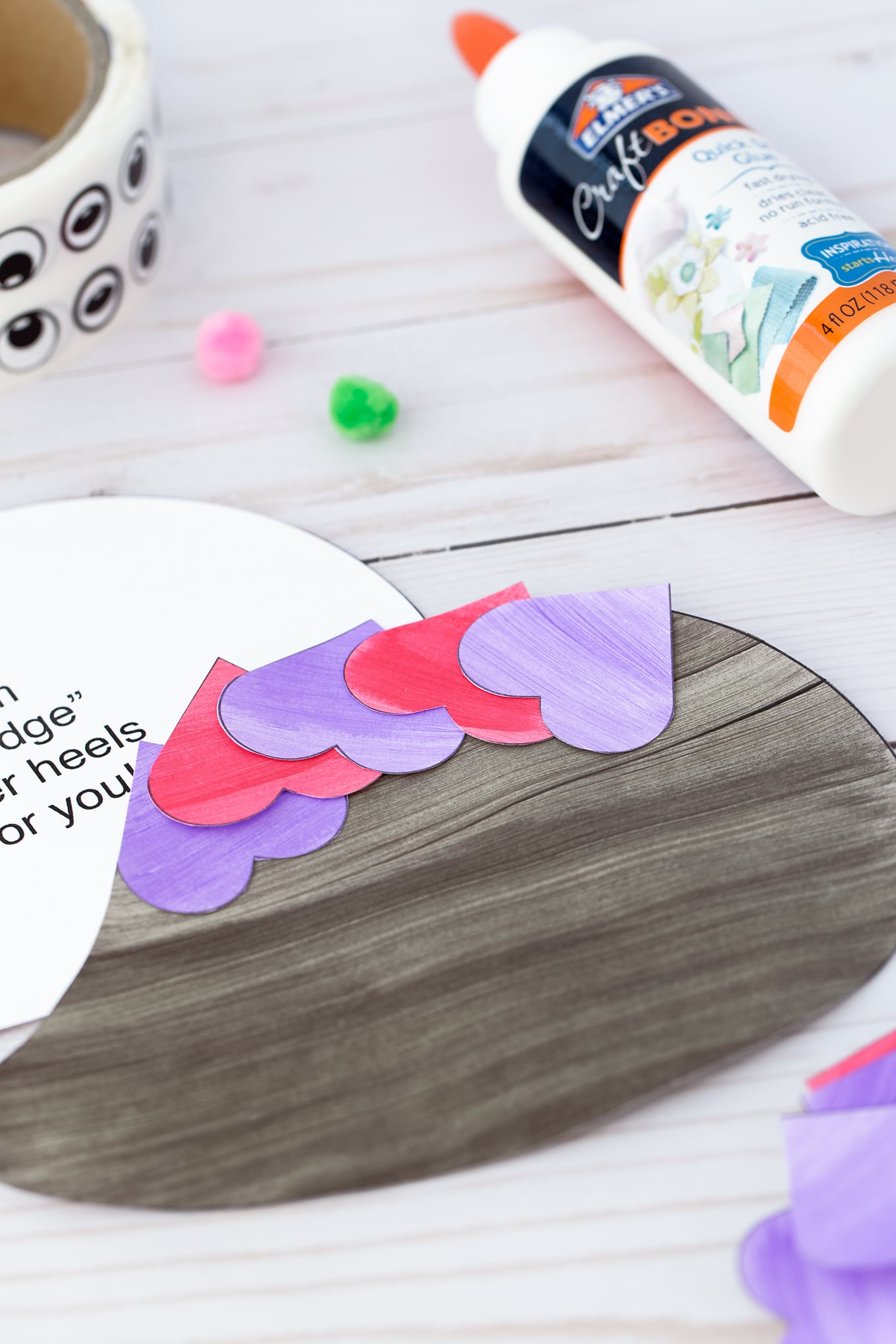 5. When the hedgehog's body is complete, invite kids to decorate their hedgehog's face.
We used pom poms for the hedgehog's nose, but kids could also use buttons or paper circles.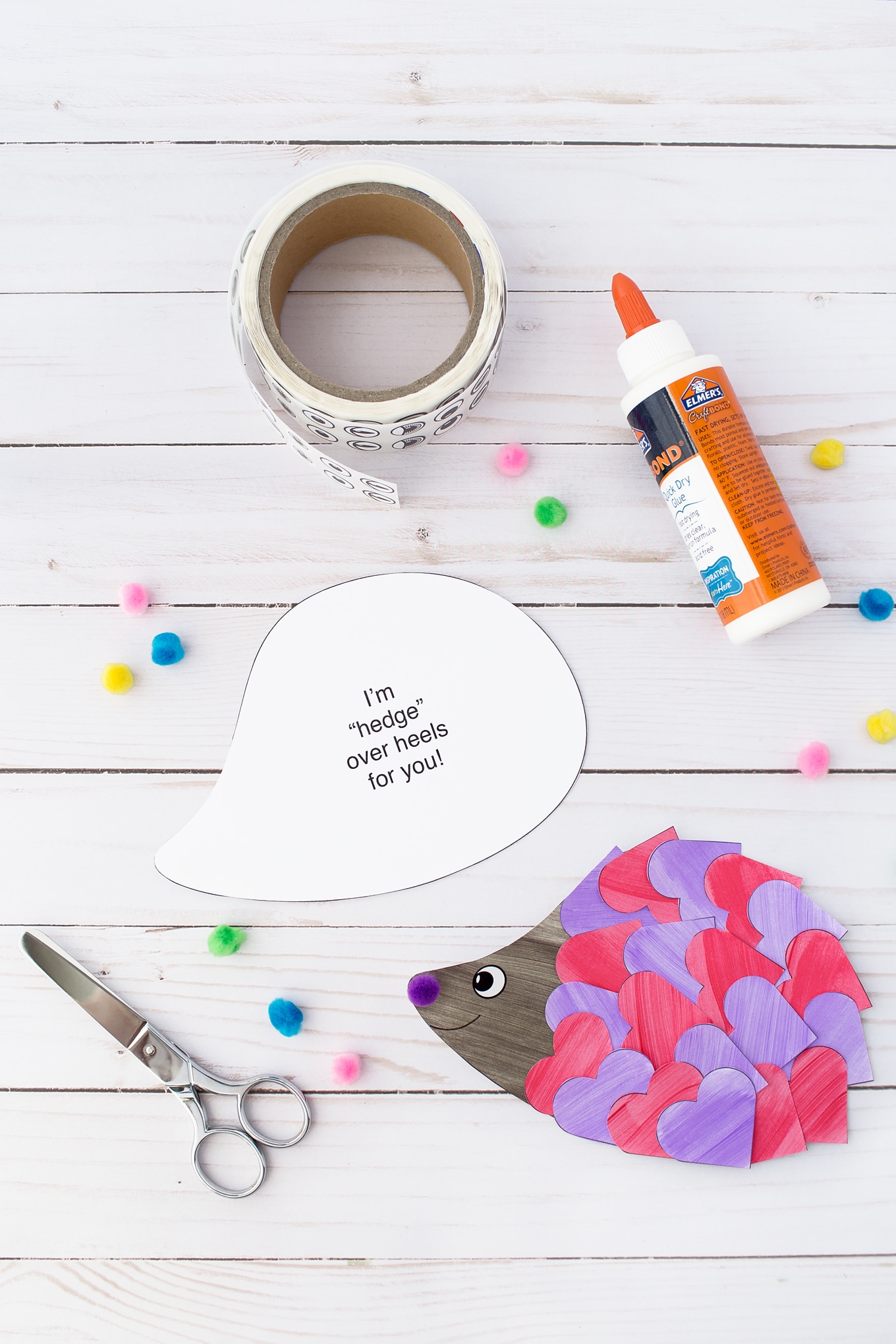 6. Last, glue the decorated part of the hedgehog on top of the greeting card portion.
When the glue dries, the card will open and close!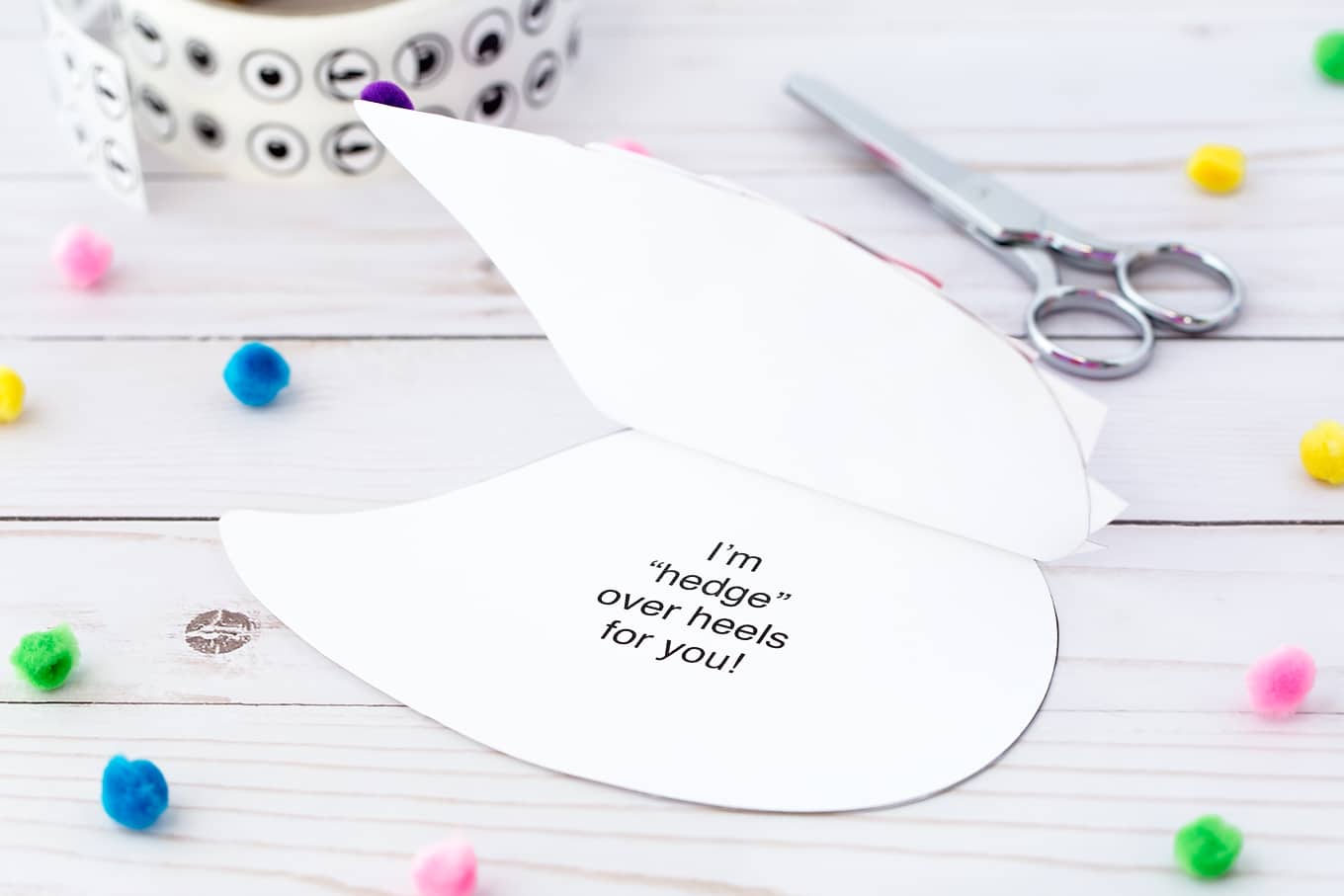 Isn't it sweet?
This cheerful hedgehog Valentine is perfect for sharing with teachers, friends, and neighbors.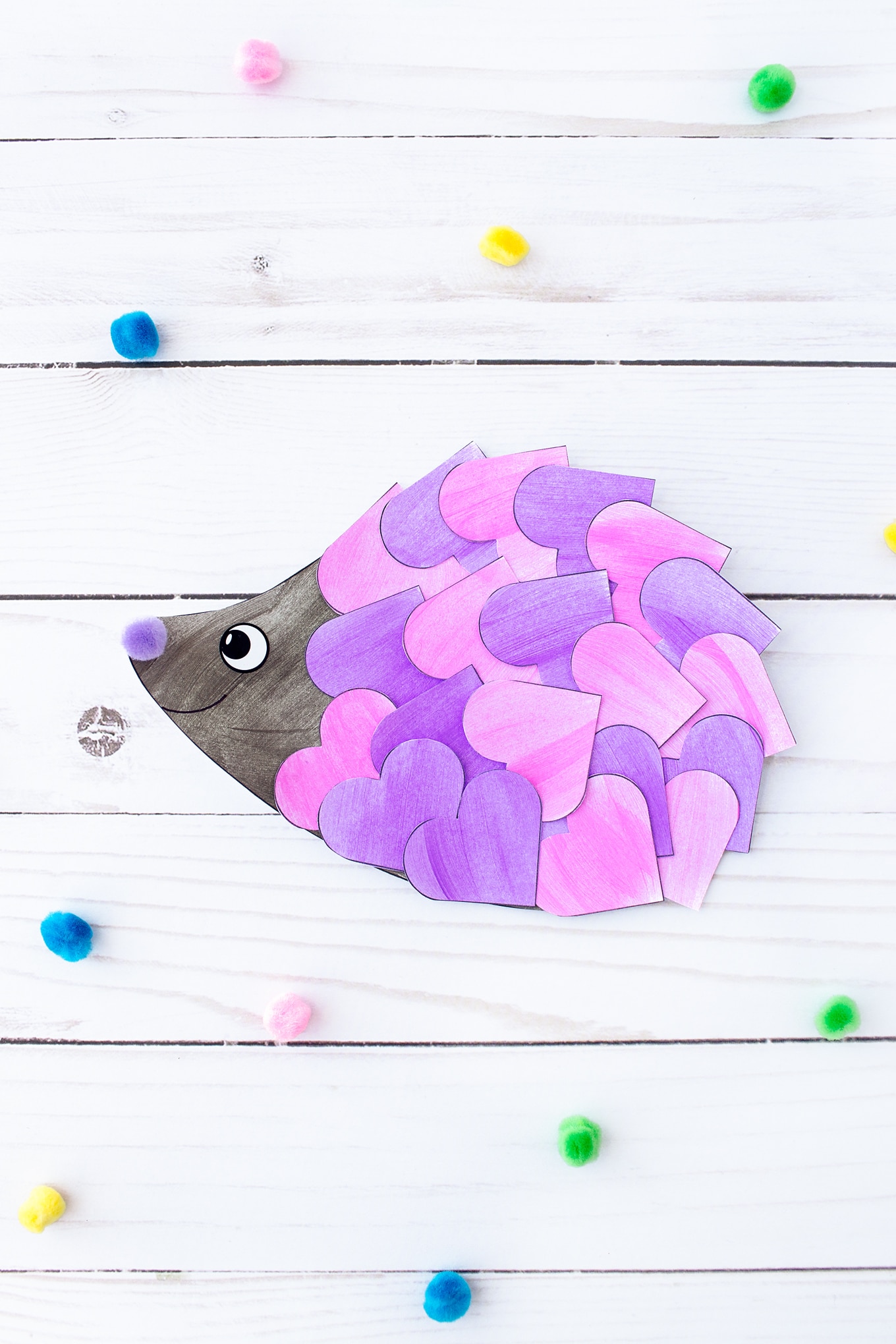 And of course, if kids don't want to make it into a card, they will enjoy using the template as a fun Valentine's Day art project.
Save This Craft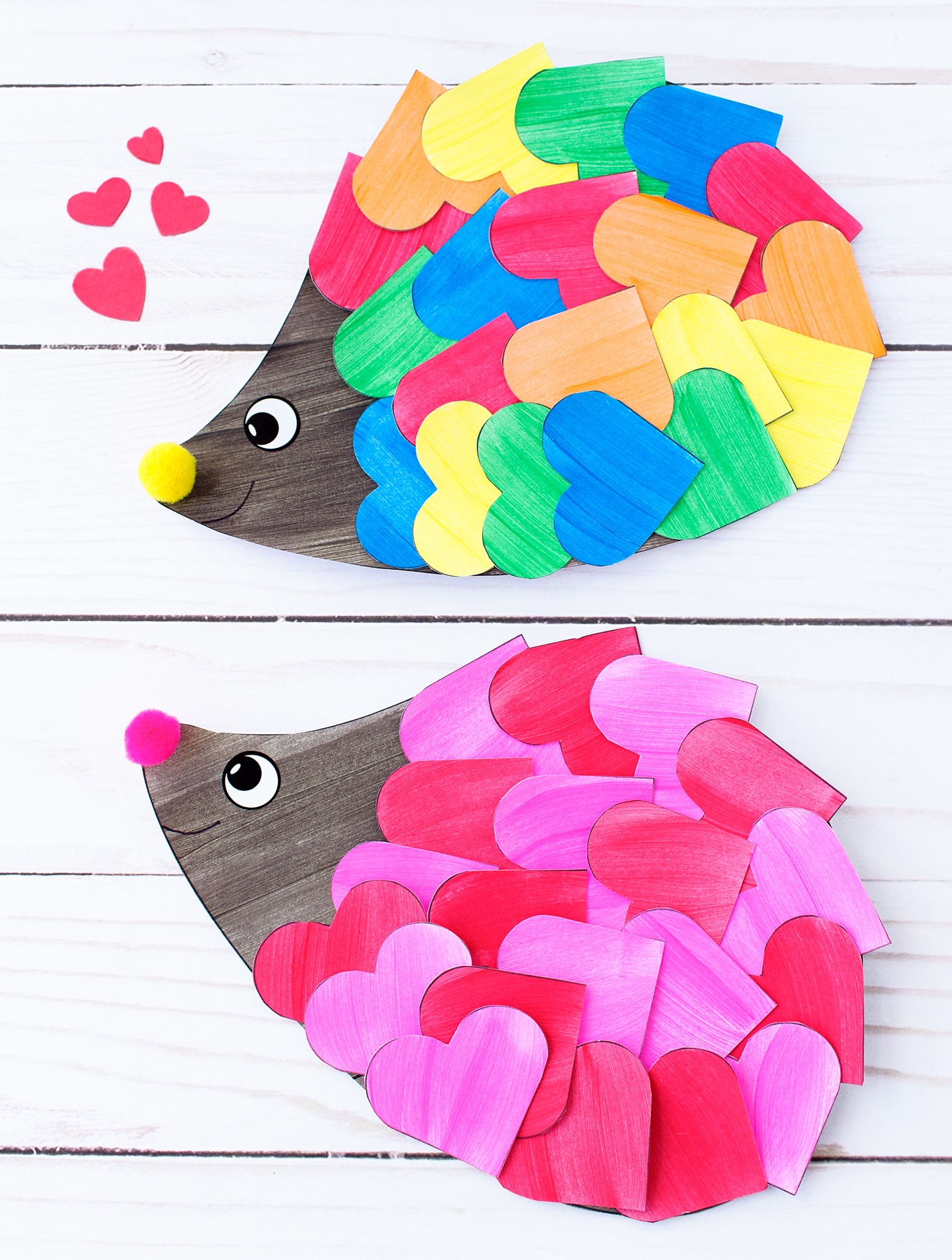 More Valentine's Day Crafts for Kids
Click the images below to view more colorful Valentine's Day crafts for kids.