Crafters of all ages will enjoy learning how to make gorgeous Rainbow Heart Suncatchers with tissue paper and glue, perfect for Valentine's Day! Read on for the full tutorial.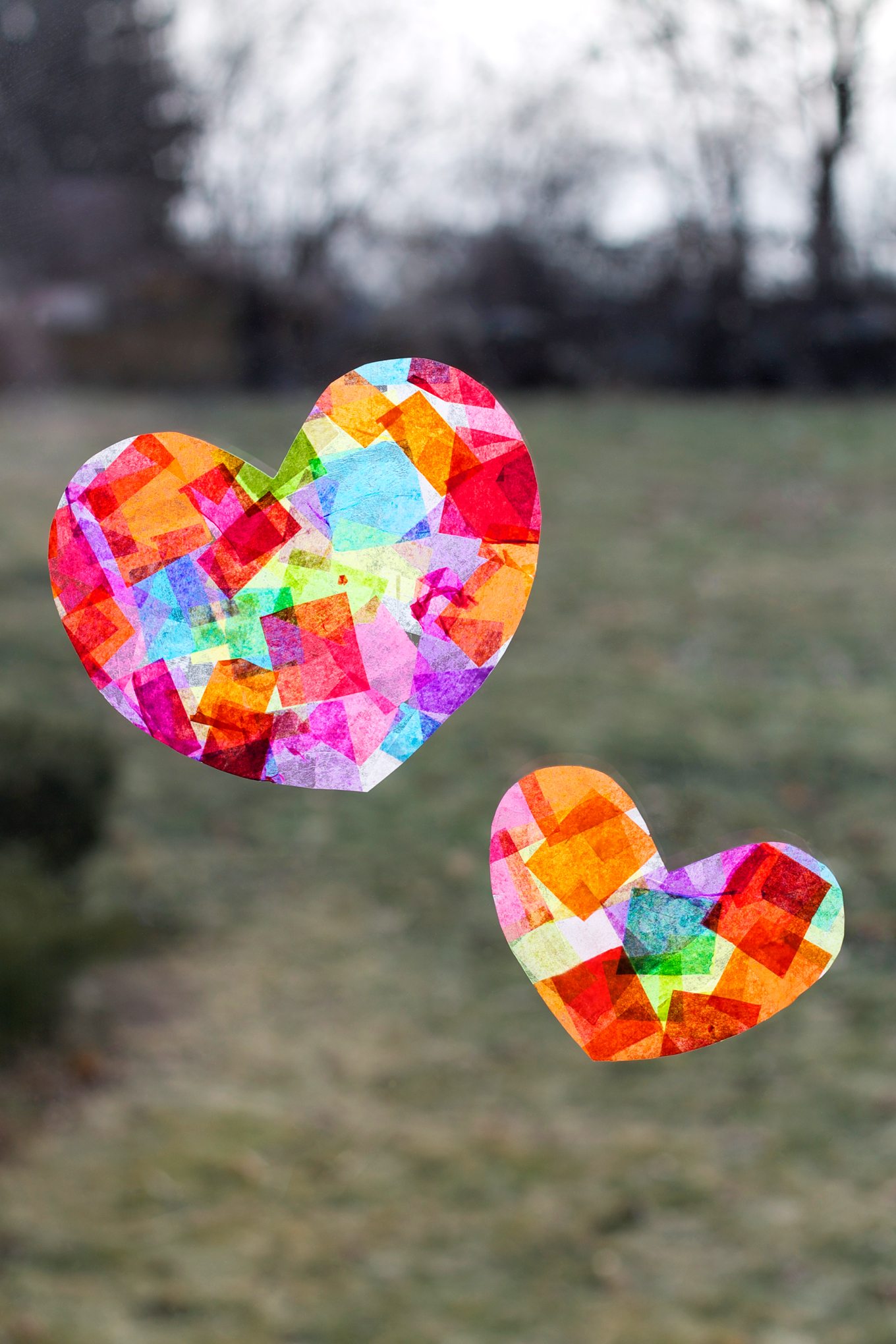 This post contains affiliate links. Opinions are my own.
Rainbow Heart Suncatchers
Our kitchen contains a lovely window that overlooks the backyard. It's perfect for bird watching, checking the weather, and displaying homemade suncatchers. Vibrant Rainbow Heart Suncatchers are easy for kids to create in 3 simple steps. Don't they glow beautifully in the afternoon sunlight?
To make this craft you will need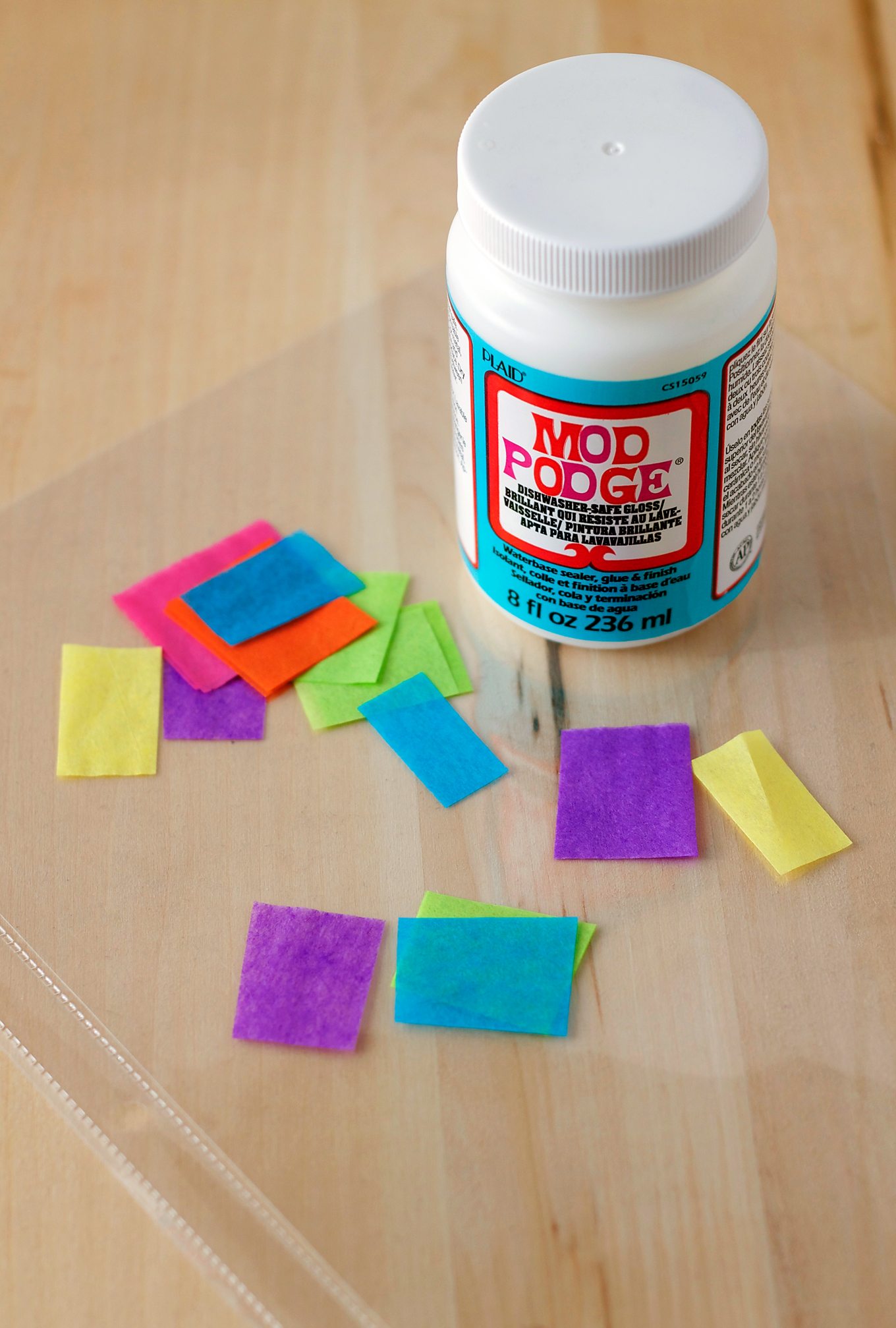 Directions
After gathering supplies, invite your child to cut small squares of tissue paper. While they are working on that task, use scissors to cut a clear sheet protector along the seams to create 2 sheets of plastic.
After you've collected enough tissue paper squares, invite kids to spread a thick layer of Mod Podge over their sheet of plastic. Press the tissue paper squares into the Mod Podge, then use the paintbrush to découpage the tissue paper squares directly onto the plastic. This basically means that in addition to the layer or Mod Podge below the tissue paper, you will paint a second on top of the tissue paper squares.
Allow the plastic sheet to dry completely.
Tip: Mod Podge can get sticky! Keep wet wipes or damp paper towels nearby for your child to use.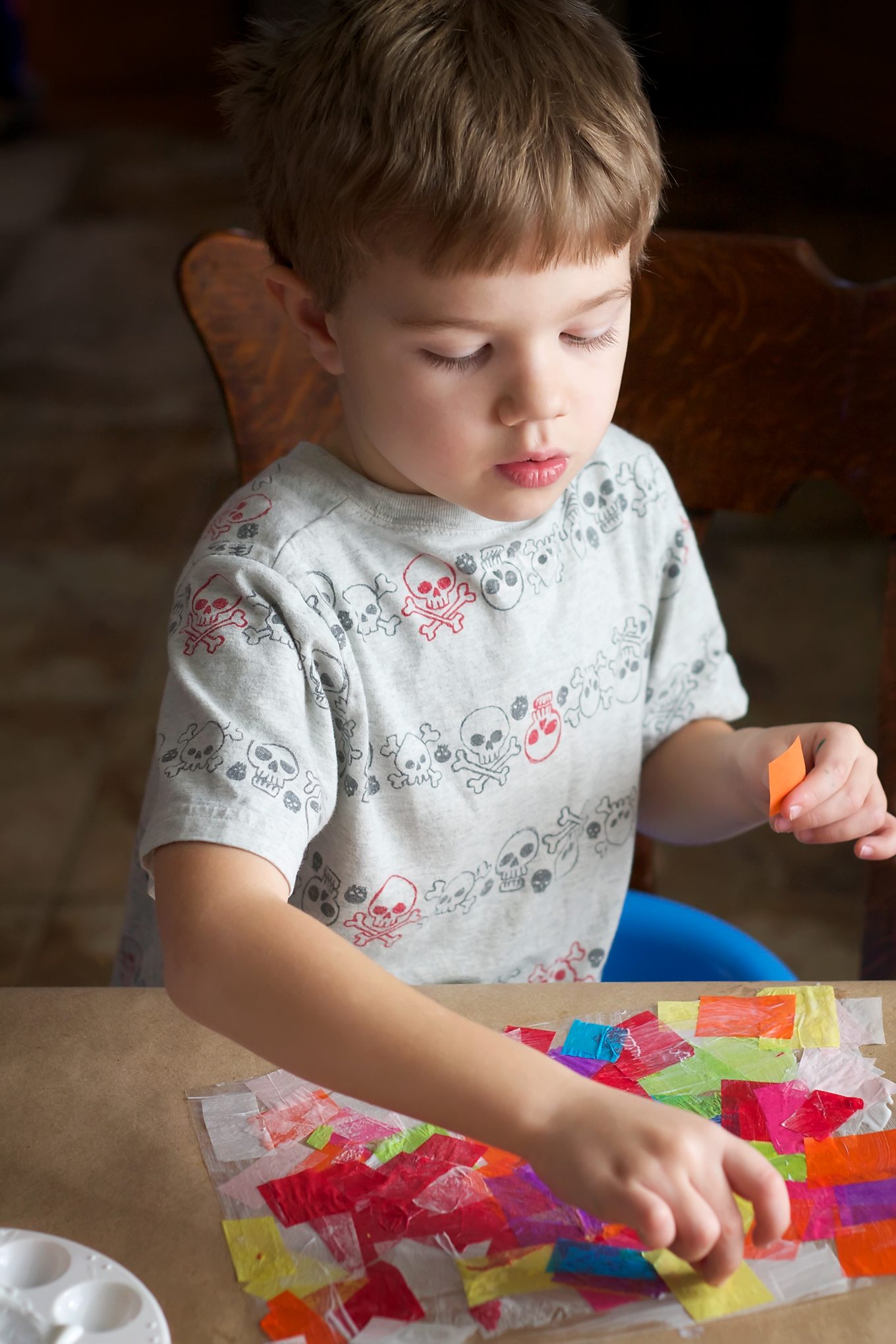 When the Mod Podge is dry, gently bend the plastic sheet protector in half and cut out a classic heart. The découpaged tissue paper will peel right off the plastic!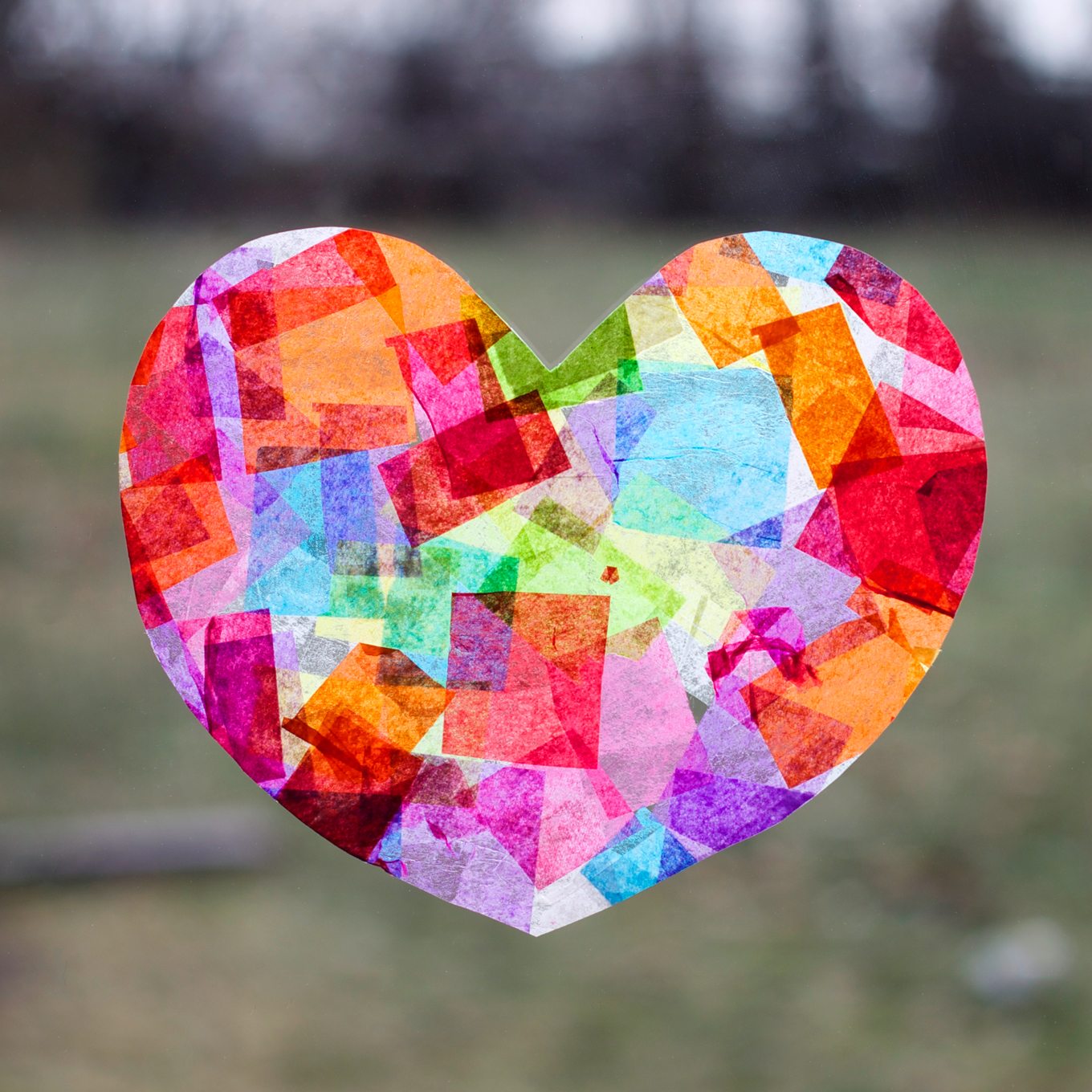 I attached the suncatchers to our window with double sided tape. They make me smile, and I hope they will make you smile too!
More Heart Crafts for Kids
Click the images below to view more heart crafts, simply perfect for Valentine's Day!