Yesterday our family attended an Early Bird Easter Egg Hunt. My youngest left in tears…he didn't find any eggs. What a bummer! Thankfully, my oldest was happy to share his and I had prepared a Papier-mâché Easter Egg Craft for the afternoon. The eggs are beautiful and add a quirky flash of color to our kitchen table!
For your convenience, this post contains affiliate links. Opinions are my own.
I purchased papier-mâché eggs from a local craft store. Decoupage (in kid terms, slathering glue and paper together) is a forgiving technique for little ones and you can bet it has potential to turn into a sticky, colorful mess. That's what makes it fun! Upon drying, the boys' eggs were smooth and so bright, they seemed to glow.
Papier-mâché Easter Eggs
Supplies and Directions:
Using the brush, spread a small amount of Mod Podge onto an egg. Place a piece of tissue paper or newspaper over the glue and press it down with the brush. Continue working this way until the entire egg is covered in paper. Place the eggs on a parchment lined cookie rack to dry.
Activities and Games
We enjoyed a classic Easter Egg Hunt at home with our Papier-mâché Easter Eggs. They were easy to spot in the shades of grey and brown that currently are our yard! Since these eggs are not breakable, they would also be awesome for Egg Toss and Spoon and Egg Race games!
More Egg Crafts for Kids
There are so many ways to decorate and craft with eggs. Here are some more creative ideas!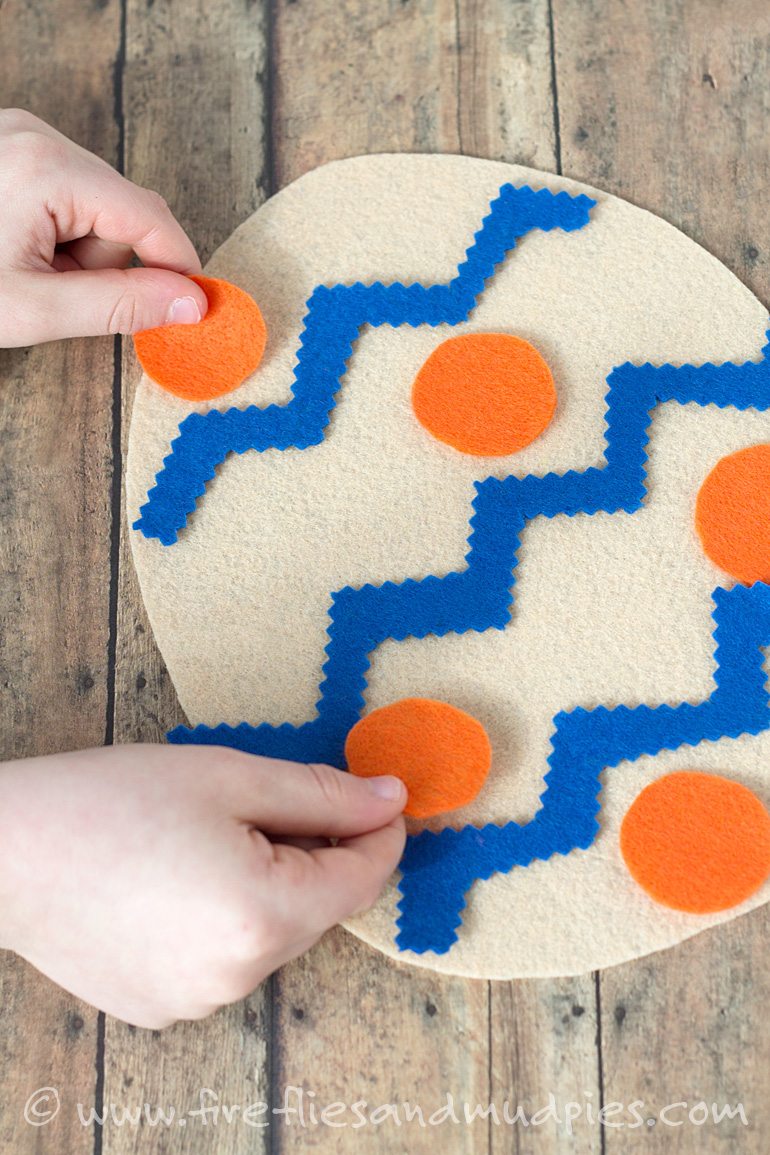 Felt Easter Egg Activity for Kids