In this post, learn how to create Easy Heart Bookmarks, the perfect Valentine's Day craft for readers of all ages!
This post contains affiliate links. Opinions are my own.
Heart Bookmarks
One of the best parts of parenting older children is introducing them to novels. Nothing feels more like home than wrapping up in a soft quilt—chapter book in hand—with a little boy snuggled on each side! Now, typically I'm a "page-folder," but my oldest recently informed me that, "We shouldn't fold the corners of the pages because it doesn't show respect to the book." (Yeah…that's the not-so-best part of parenting older children!) Nevertheless, not wanting to interfere with what he's learned in school and how we handle library books at home, I agreed. We gathered at the kitchen table and crafted some charming heart bookmarks, perfect for Valentine's Day!
To make this craft you will need:
Directions
After gathering supplies, invite kids to draw and cut 2 paper hearts—1 large and 1 small.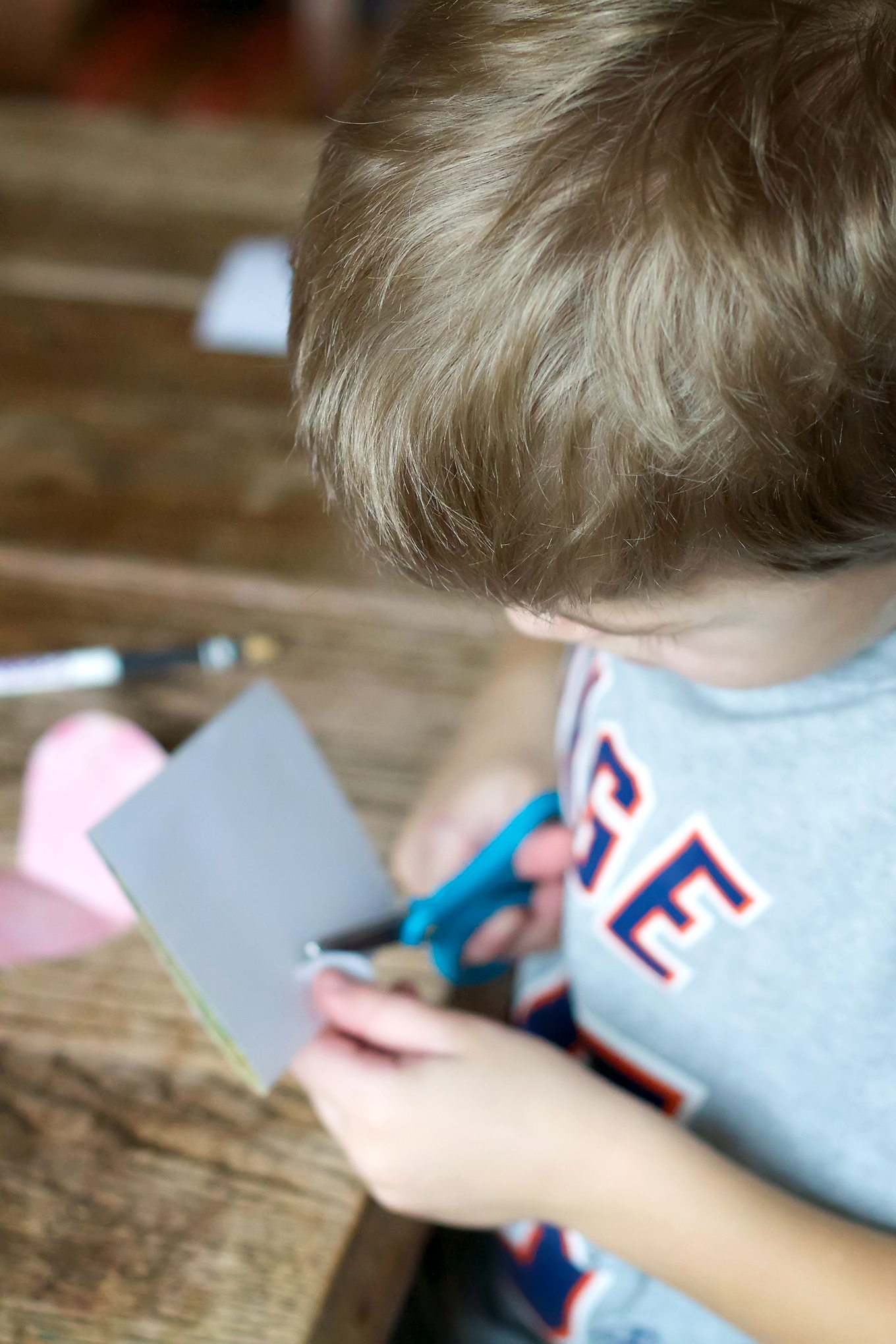 This craft would've been hastened by using heart punches in 2 sizes, but I taught the boys how to draw and cut hearts the old-fashioned way. Let's face it: kids don't receive enough scissor practice in school and knowing how to make a classic paper heart is a good skill for any handsome young lad to have!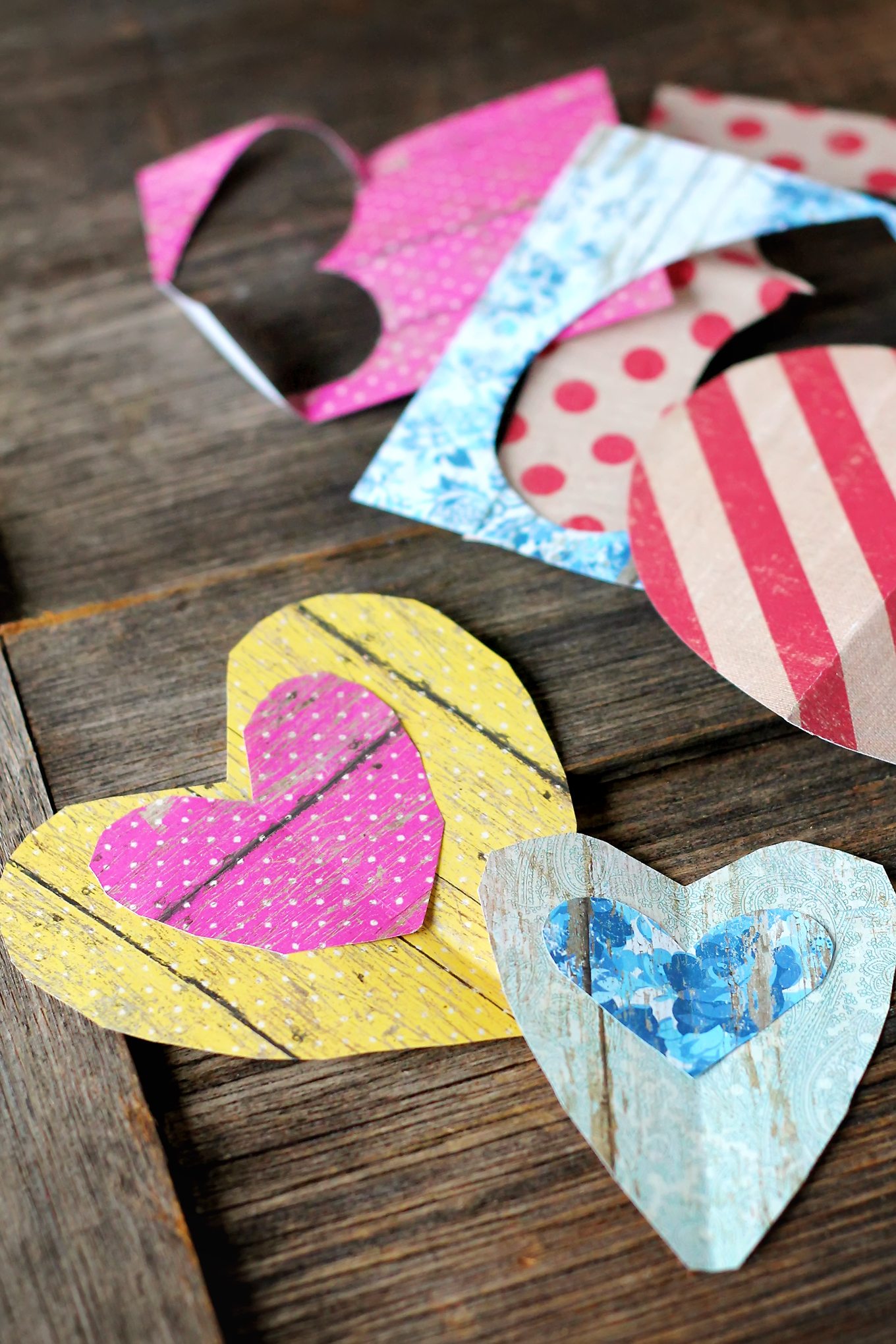 Place 3 glue dots equally across the top of the small heart (1 on the left, 1 in the middle, and 1 on the right). Press the papers firmly to secure.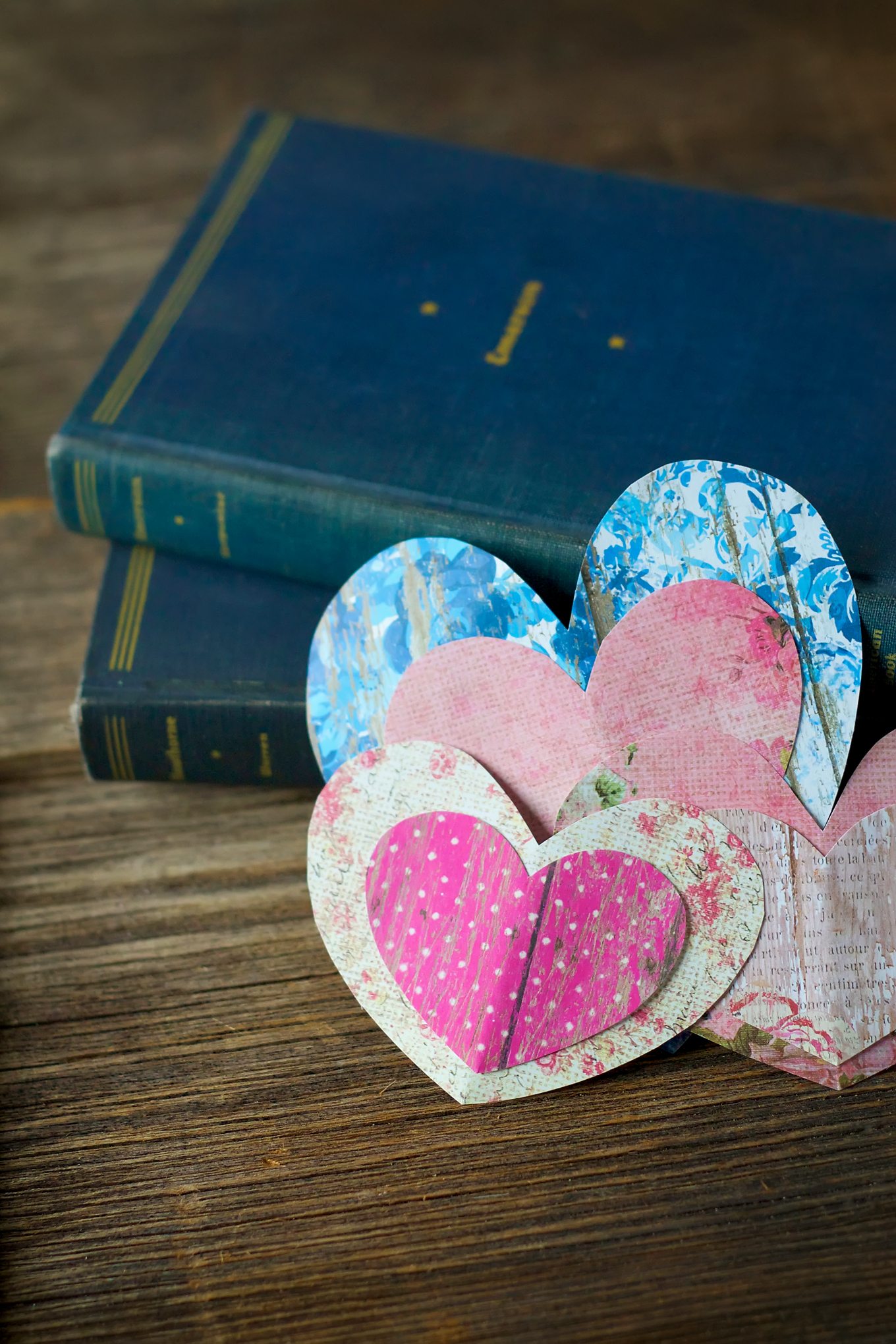 Pair these bookmarks with a sweet story for Valentine's Day!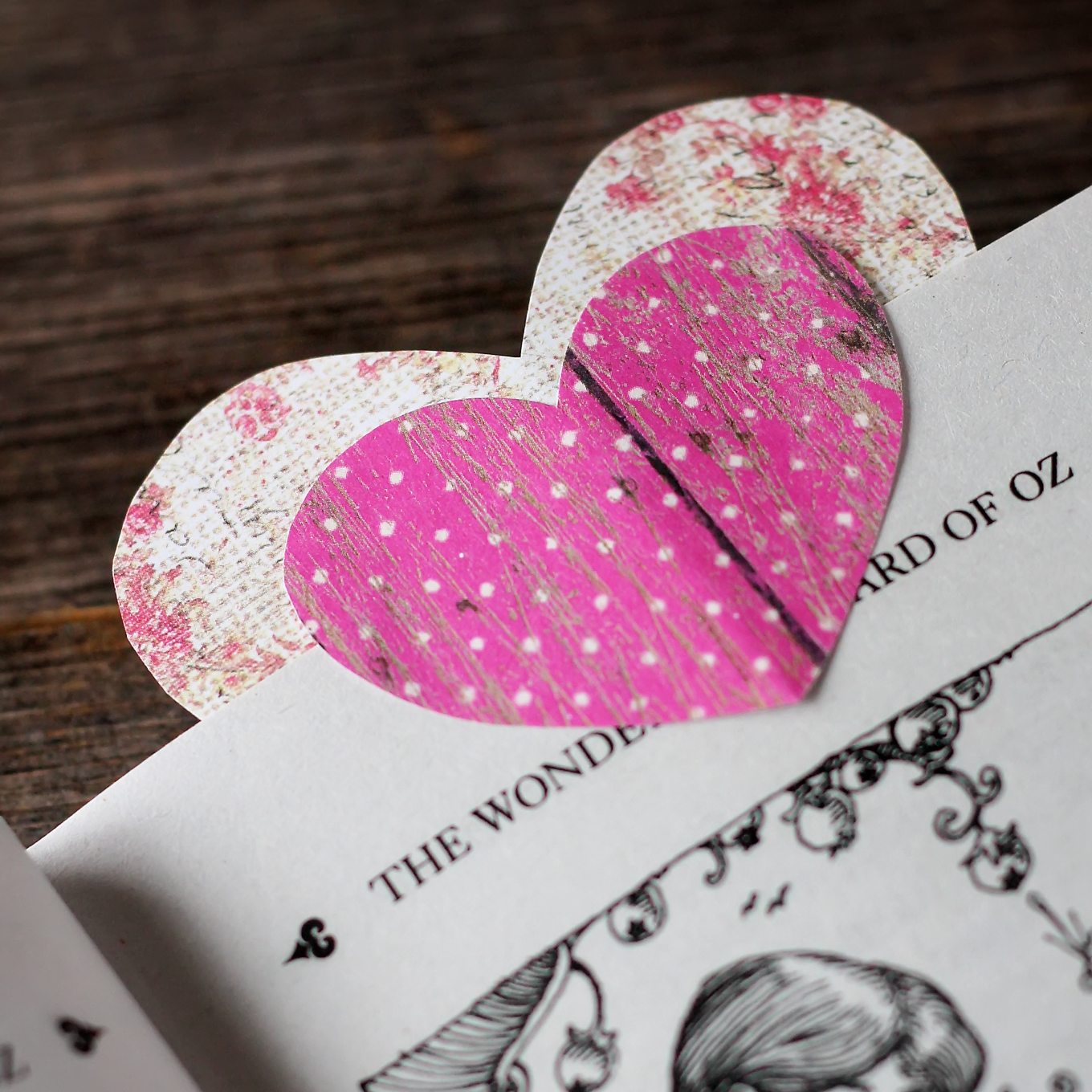 More Valentine's Day Crafts
Click the images below to view more Valentine's Day crafts for kids!