Strawberries welcome summer vacation in the sweetest way. Picking them is one of our very favorite family traditions. Usually I can strawberry jam, but this year since my canning supplies are packed (we are moving to a new state in a few days), we only picked enough to eat…and drink! Shared below is a heavenly recipe for Fresh Strawberry Lemonade. I hope your family will love it as much as mine did!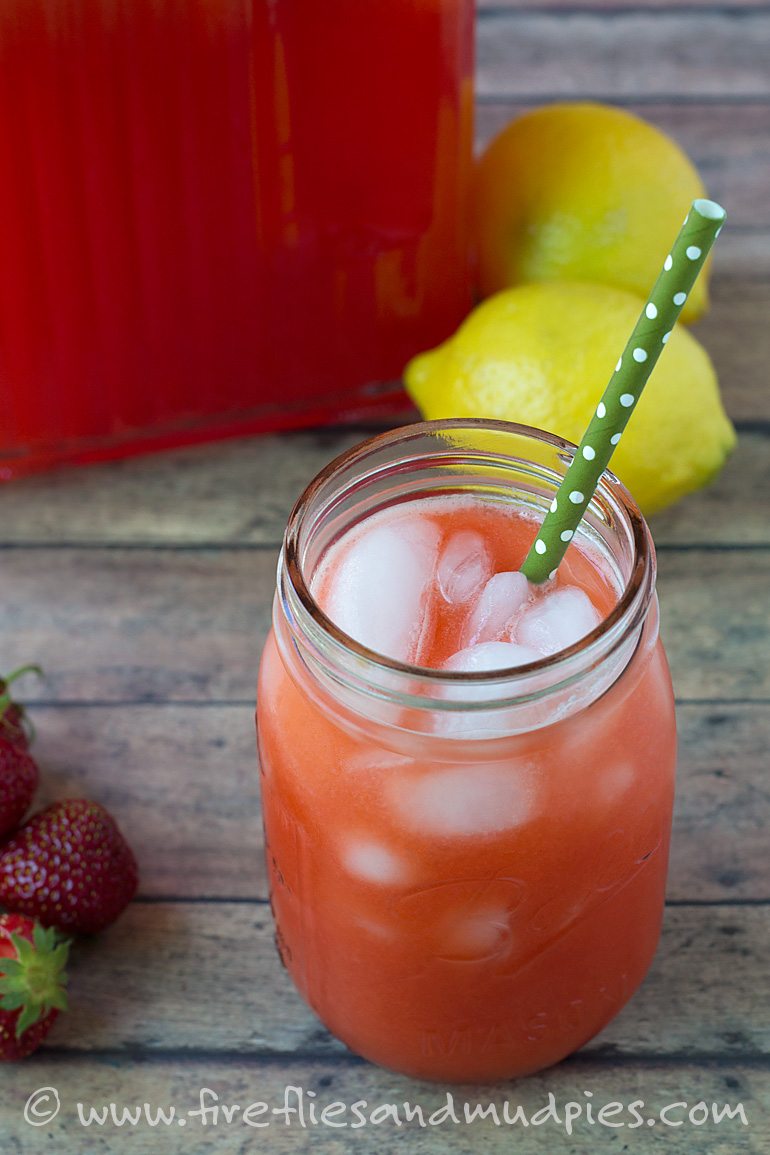 This post contains affiliate links. Opinions are my own.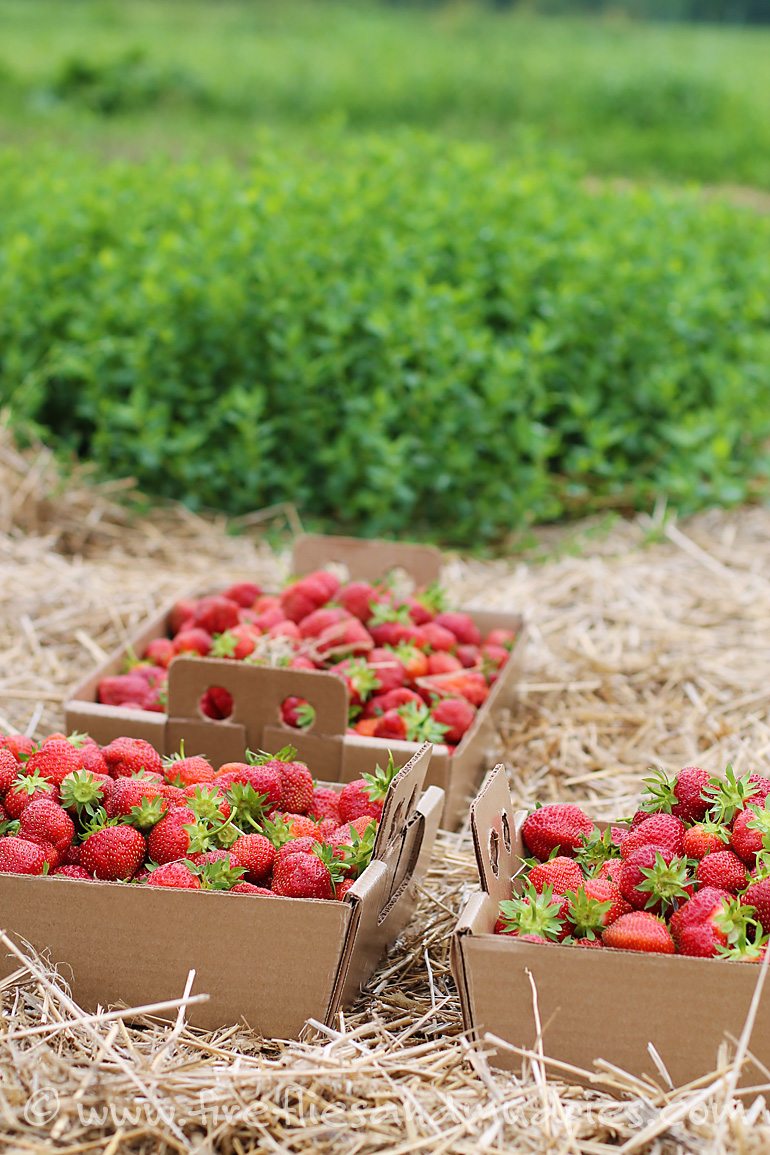 My oldest son is a great strawberry picker. He's dedicated and hardworking! My youngest though…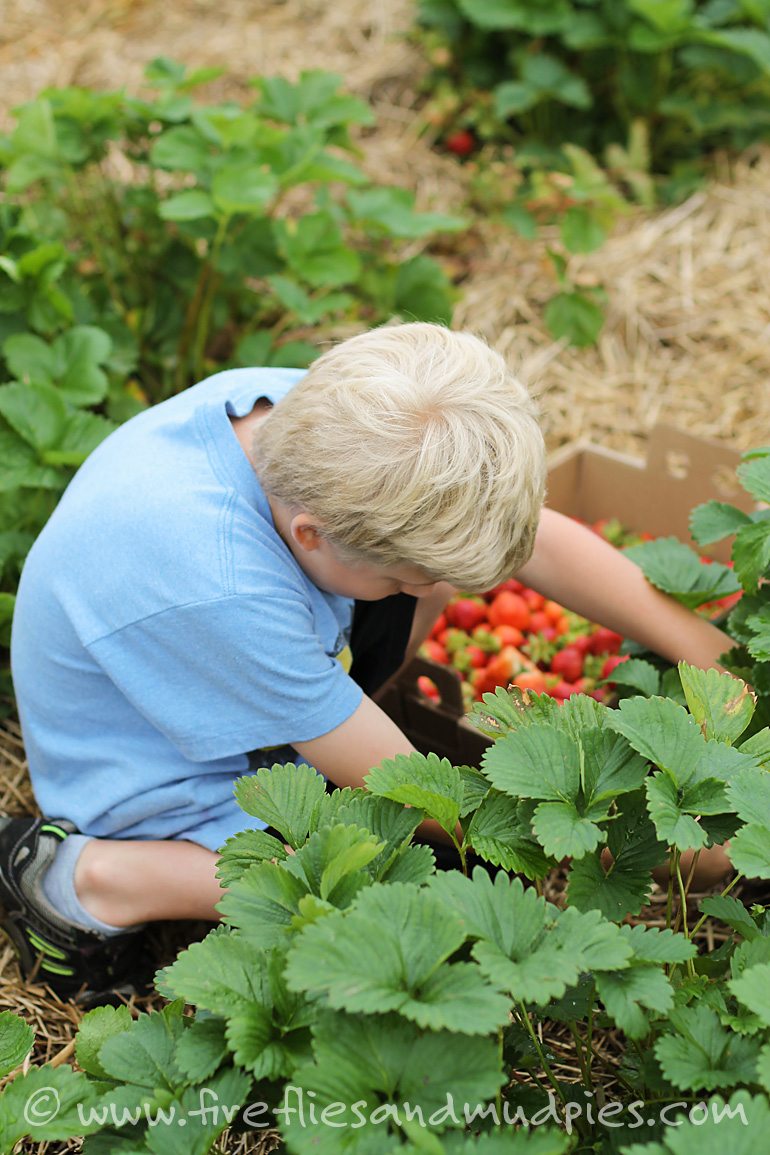 That's him picking berries…right out of my box! What a stinker! Honestly though, I don't really mind! Berry picking is meant to be fun and it's a great way to get outside and connect as a family.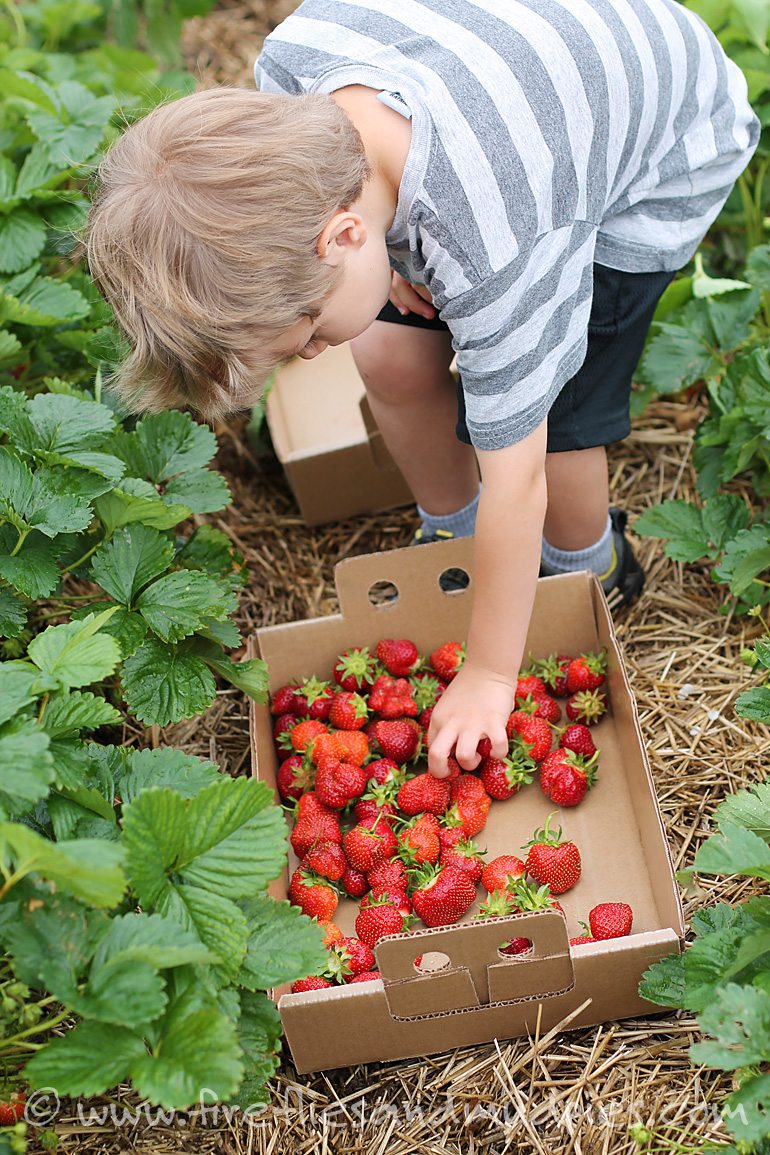 Fresh Strawberry Lemonade
Use some of your fresh picked strawberries
Author:
Melissa – FirefliesandMudPies.com
Ingredients
8 cups cold water
6–7 lemons, halved and squeezed
1–2 cups fresh strawberries
1 cup white sugar
Instructions
Fill a pitcher with 8 cups of water.
Squeeze the lemons into the water with a lemon juicer.
Combine the strawberries and sugar in a small saucepan over medium heat. Squish the strawberries with a fork and allow them cook and "pop" until a rich, red syrup is formed. Alternatively, you could push the strawberries through a juicer! That's what I did!
Place a fine, mesh strainer over the pitcher. Pour the strawberry syrup into the lemonade through the strainer. Press down on the mixture with a spatula to squeeze out the juice.
Stir well. Chill the lemonade before serving.