In this post, learn how to make a super simple upcycled CD and button turtle craft with kids. This easy craft includes a free printable template, making it perfect for home, school, daycare, or camp.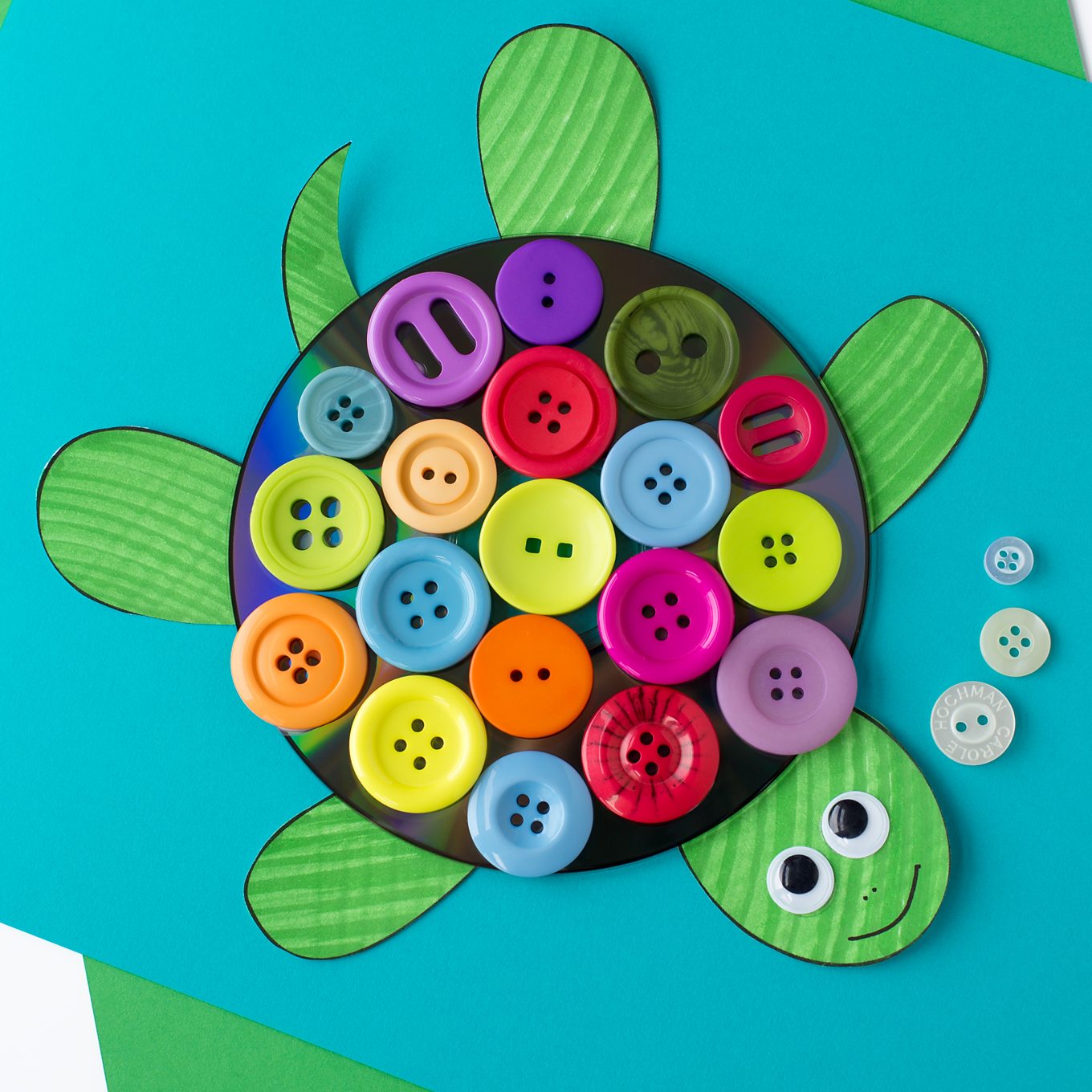 CD and Button Turtle Craft for Kids
Do you have CDs from the '90s lying around collecting dust? After schooling your kids on how Mom used to rock in flannel pre-digital age, give Ace of Base, Crash Test Dummies, and The Cranberries a crafty purpose.
And if you think you're really going to miss your CDs, I made a very special '90s playlist just for you. You can listen to it while you craft! 🙂

MY LATEST VIDEOS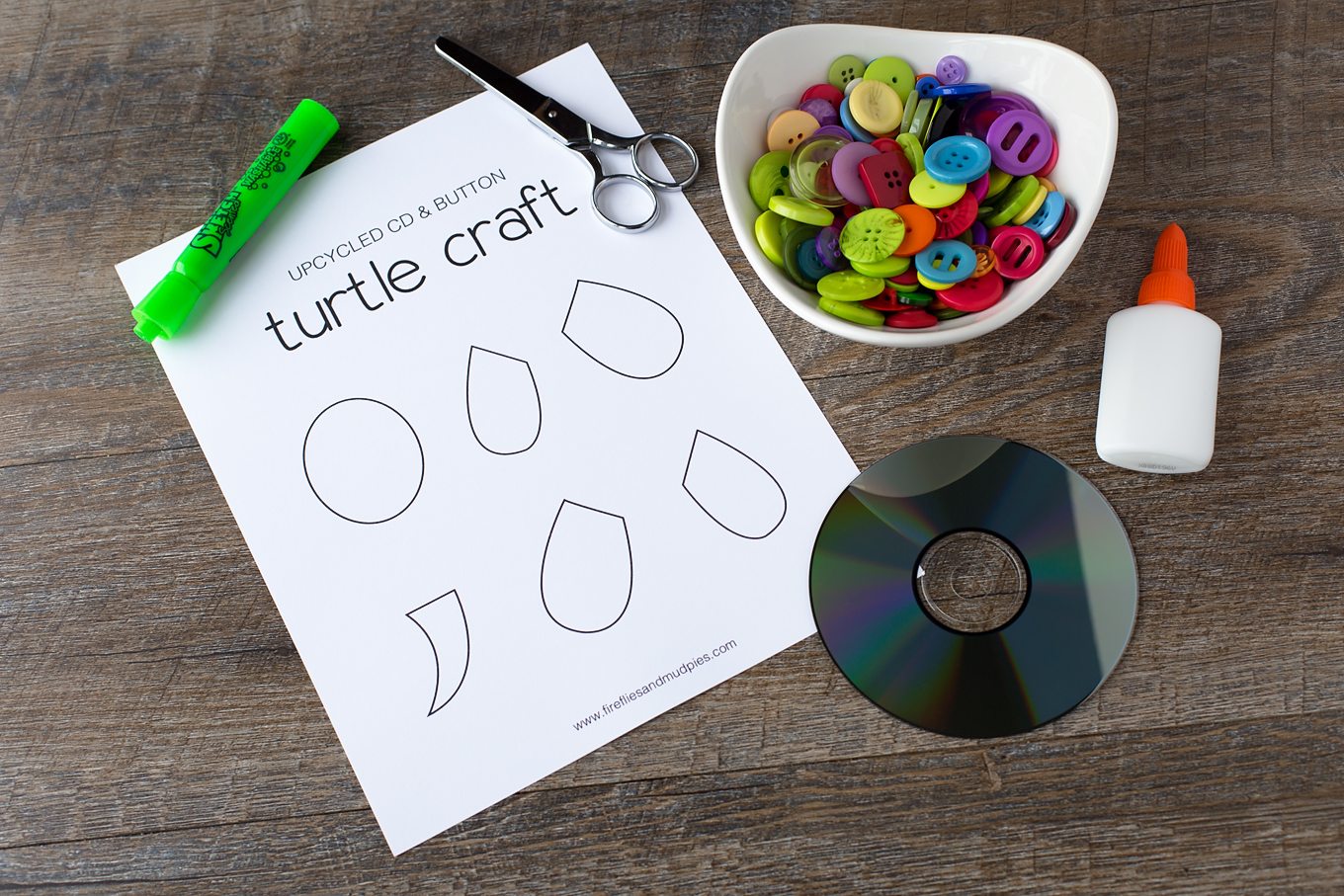 To Make This Craft You Will Need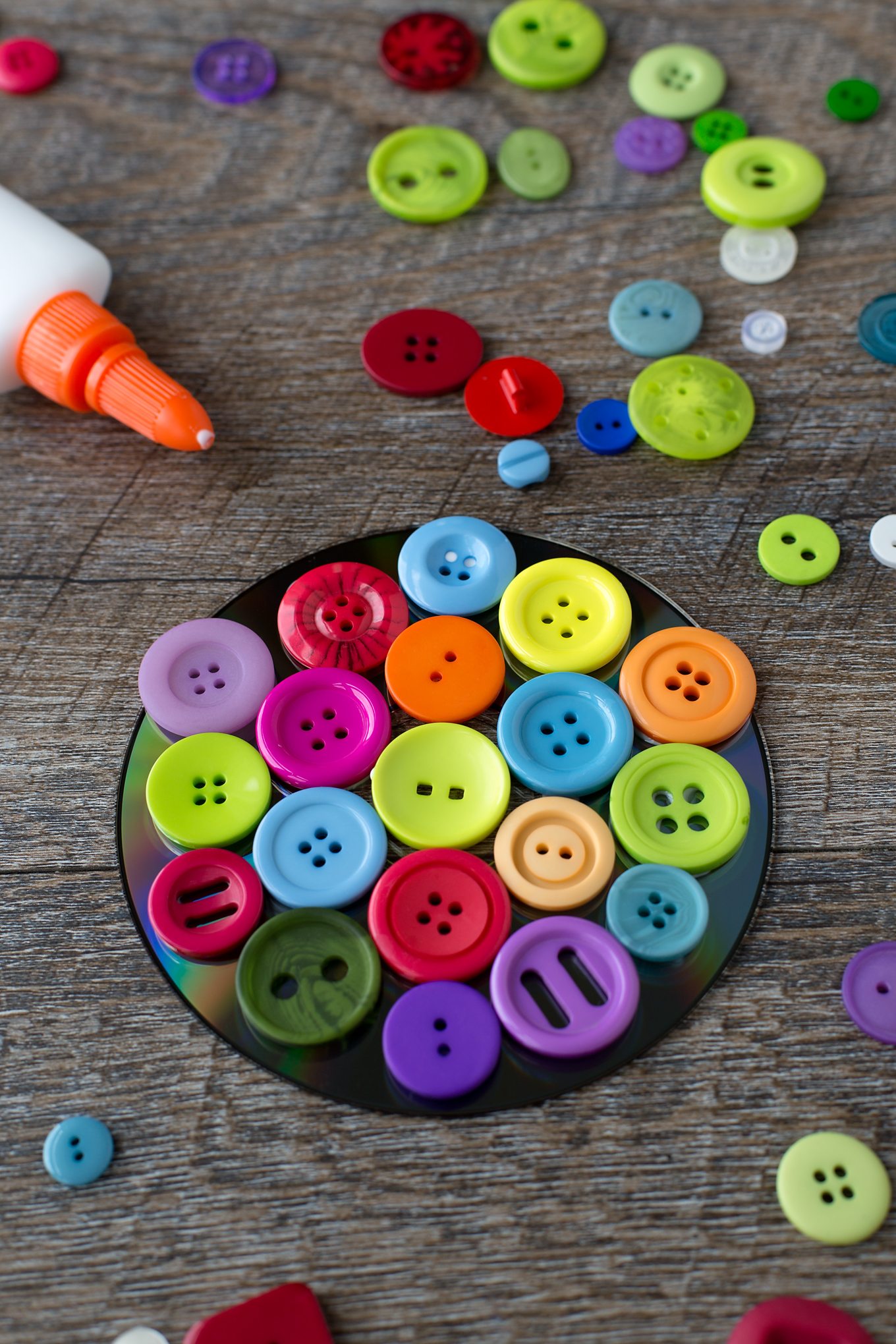 Directions
After gathering supplies, invite kids to glue colorful buttons to the CD. Kids can choose to use either side of the CD, but we preferred to use the mirrored side. To prevent excess glue from smudging the CD, apply the glue directly to the buttons, then press them onto the CD.
While the glue is drying, invite kids to color and cut the turtle craft printable page.
Solid green, purple, stripes, polka dots—kids can color their printable page however they like!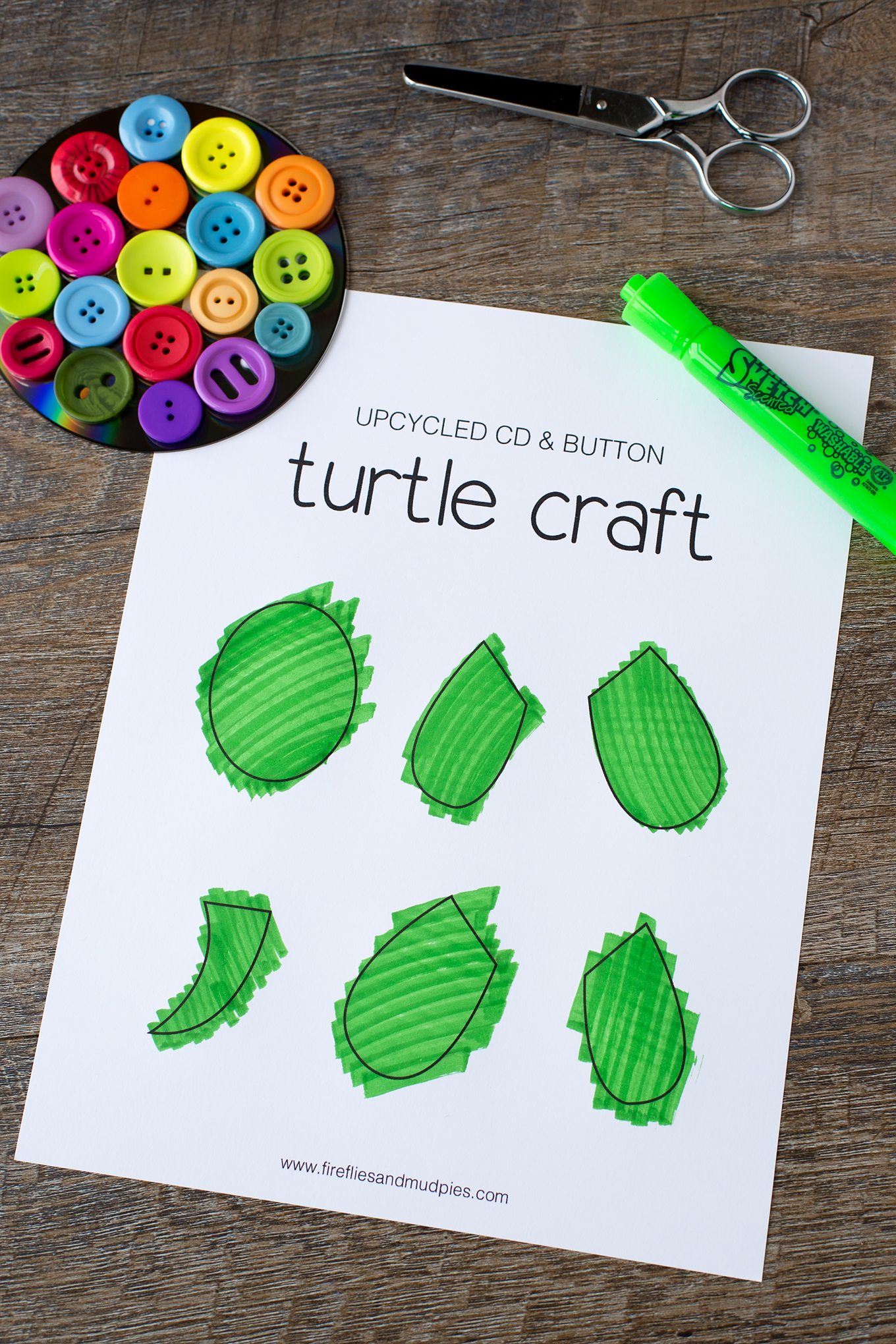 After kids have cut out their shapes, invite them to press wiggly eyes onto the oval. Next, draw a nose and smile on the turtle's face with a black felt tip pen.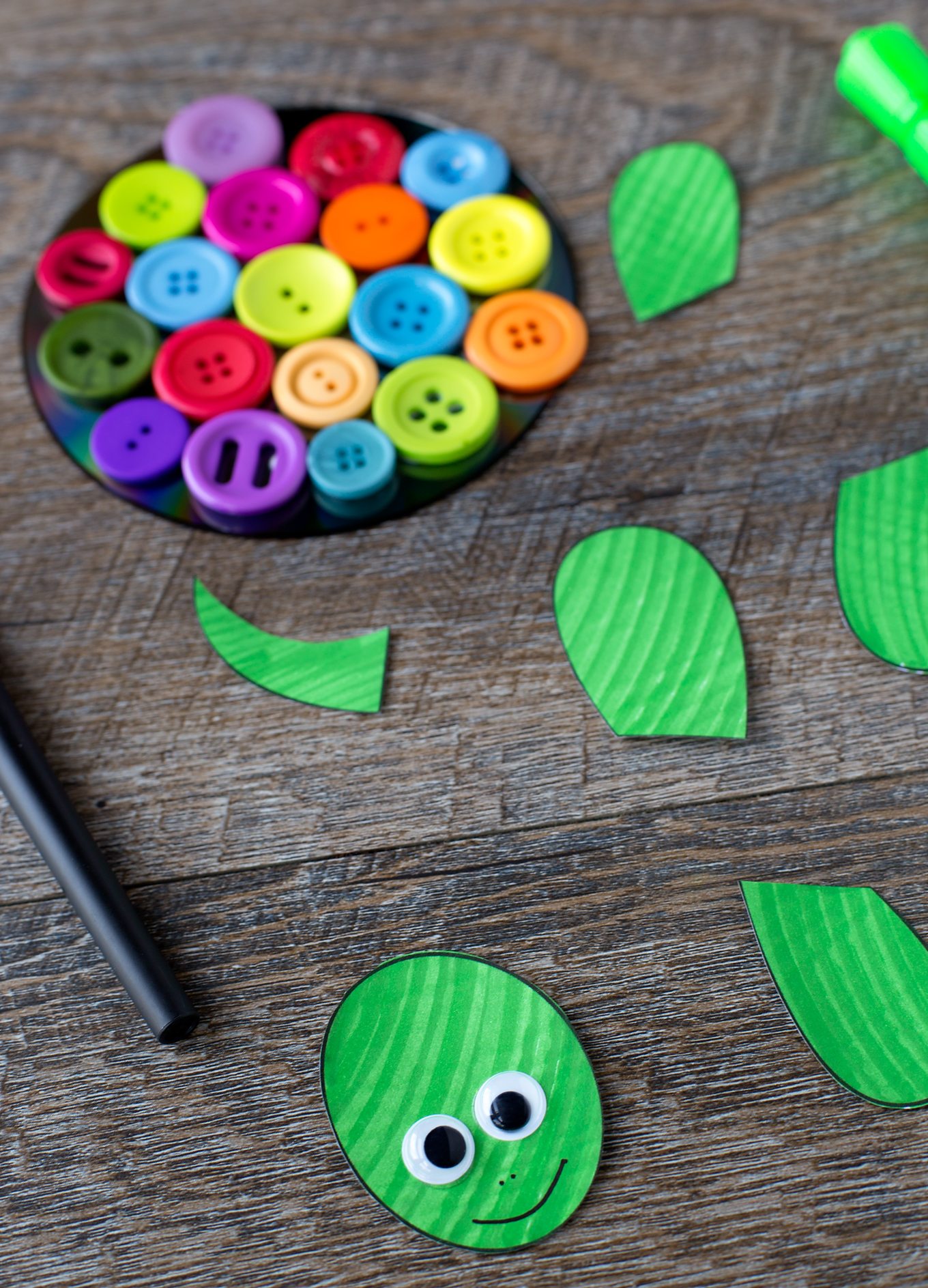 Tape the shapes to the back of the CD as pictured below.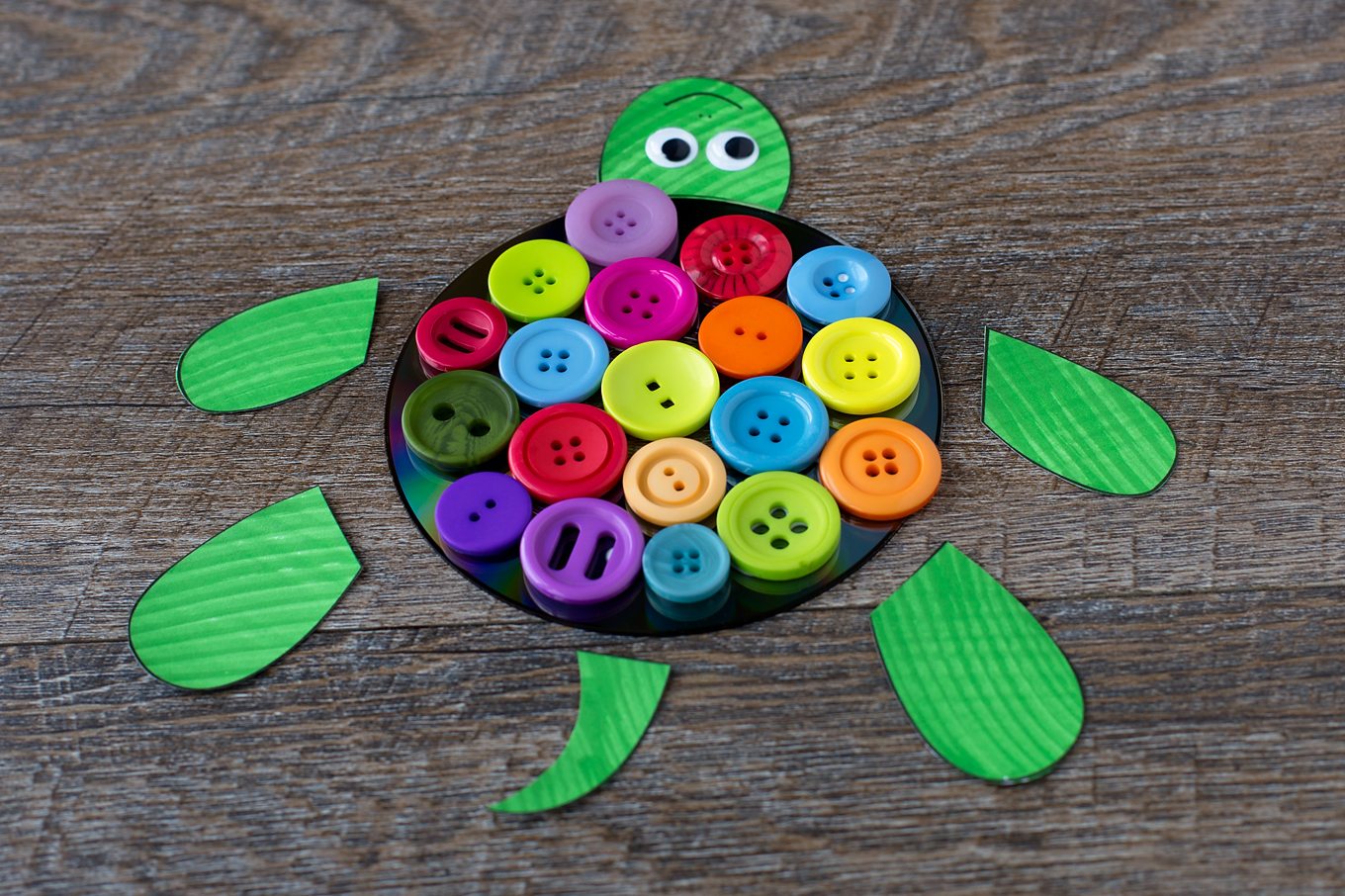 Cute, isn't it?
Save This Craft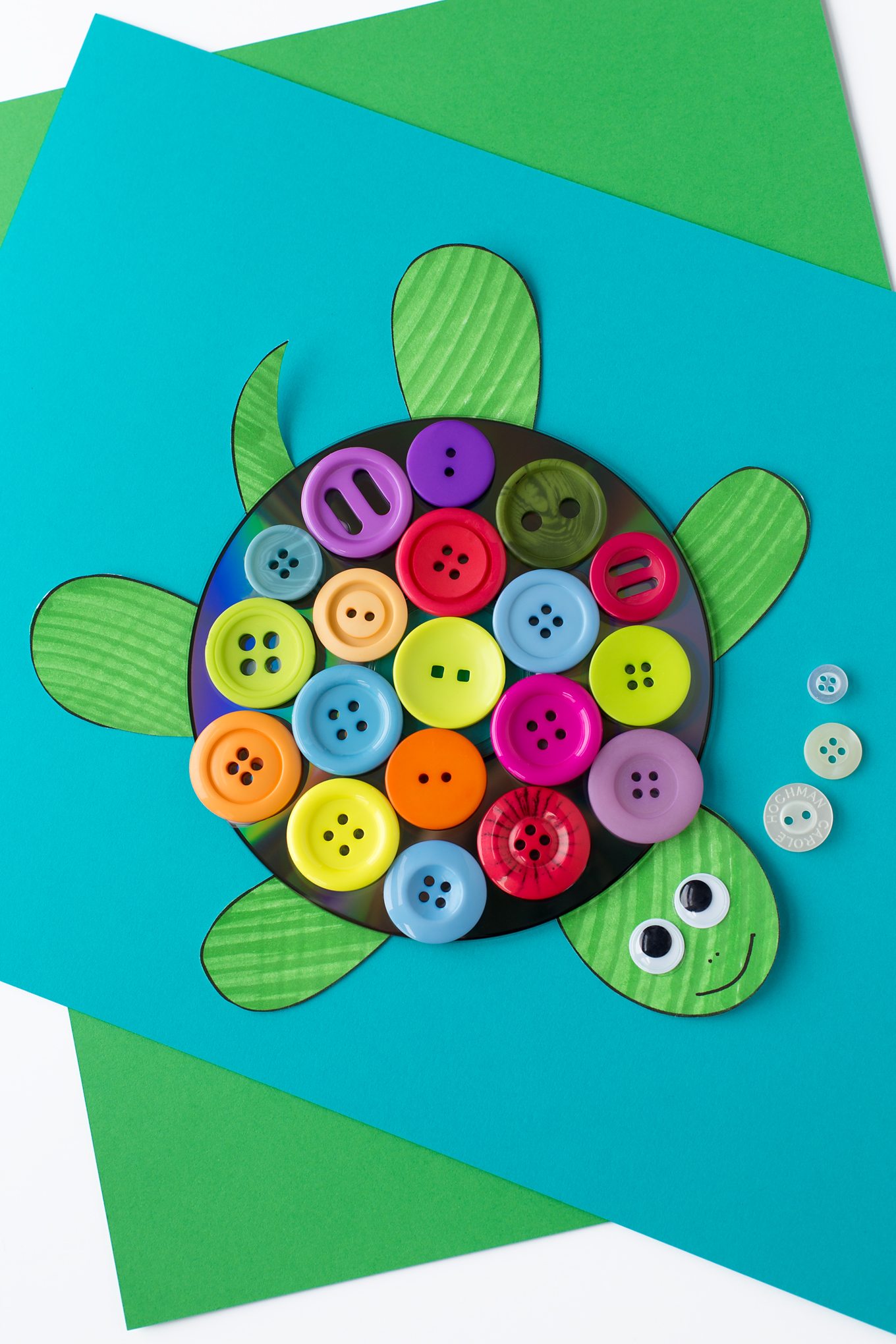 More Animal Crafts for Kids
Click the images below to view more colorful animal crafts for kids!
Animal Crafts From Around the Web
Click the links below to see some incredible animal crafts from around the web.
Twirling Parrot Craft | I Heart Crafty Things
Cardboard Tube Parrot | Kids Craft Room
Magazine Mosaic Tiger | Make It Your Own
Newspaper Elephant Craft | Buggy and Buddy
Cardboard Tube Giraffe | The Craft Train