In this post, learn how to make a super simple tissue paper and paper plate turtle craft with kids. This easy craft includes a free printable template, making it perfect for home, school, daycare, or camp.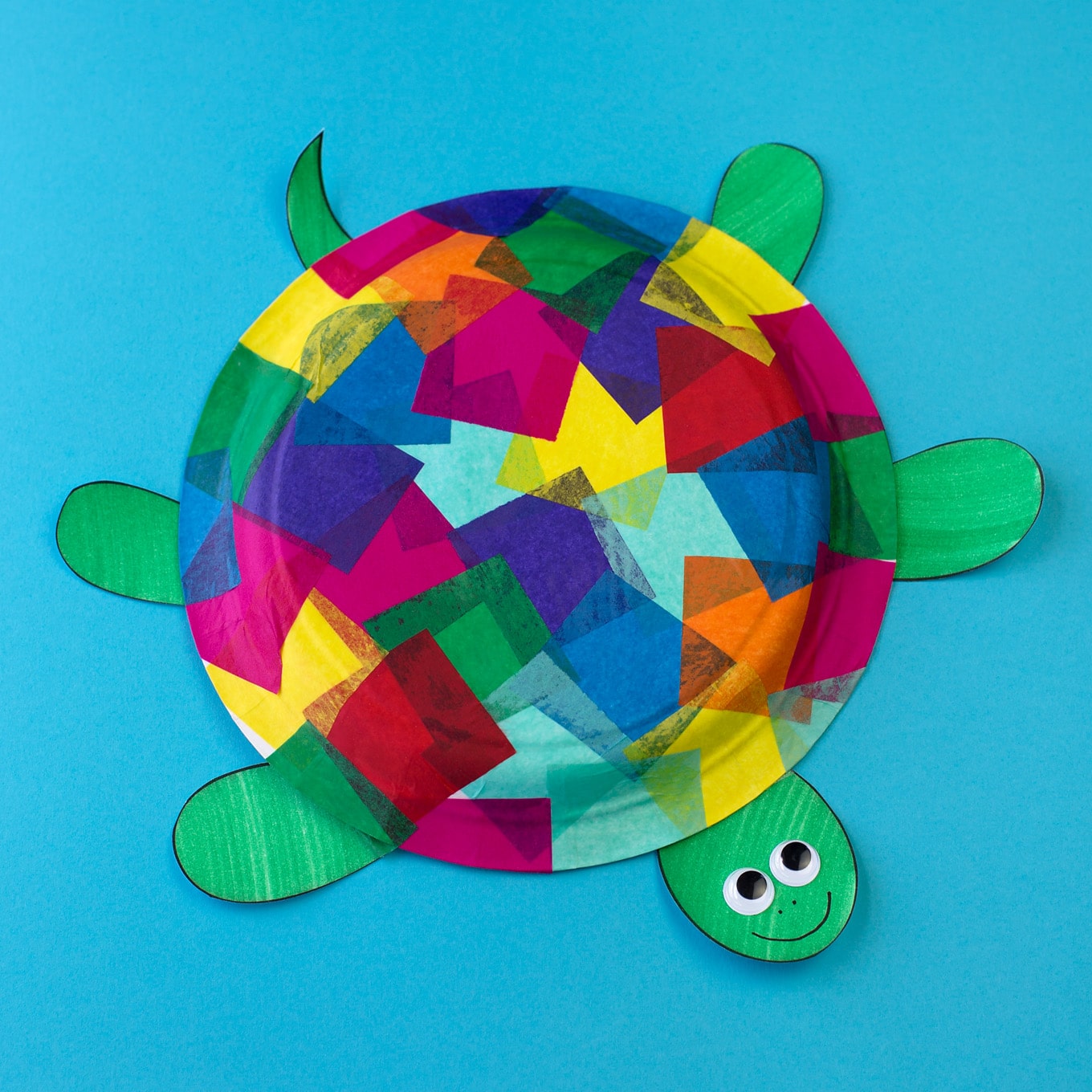 This post contains affiliate links. Opinions are my own.
Tissue Paper and Paper Plate Turtle Craft
Last weekend, my Mom and son spotted something slowly moving through the neighbor's grass. Much to their surprise, it was a box turtle. The turtle was fun to hold, observe, and learn about. Box turtles are unique because they have 2 hard flaps on their bottom side they can close…just like a box!
Isn't it beautiful?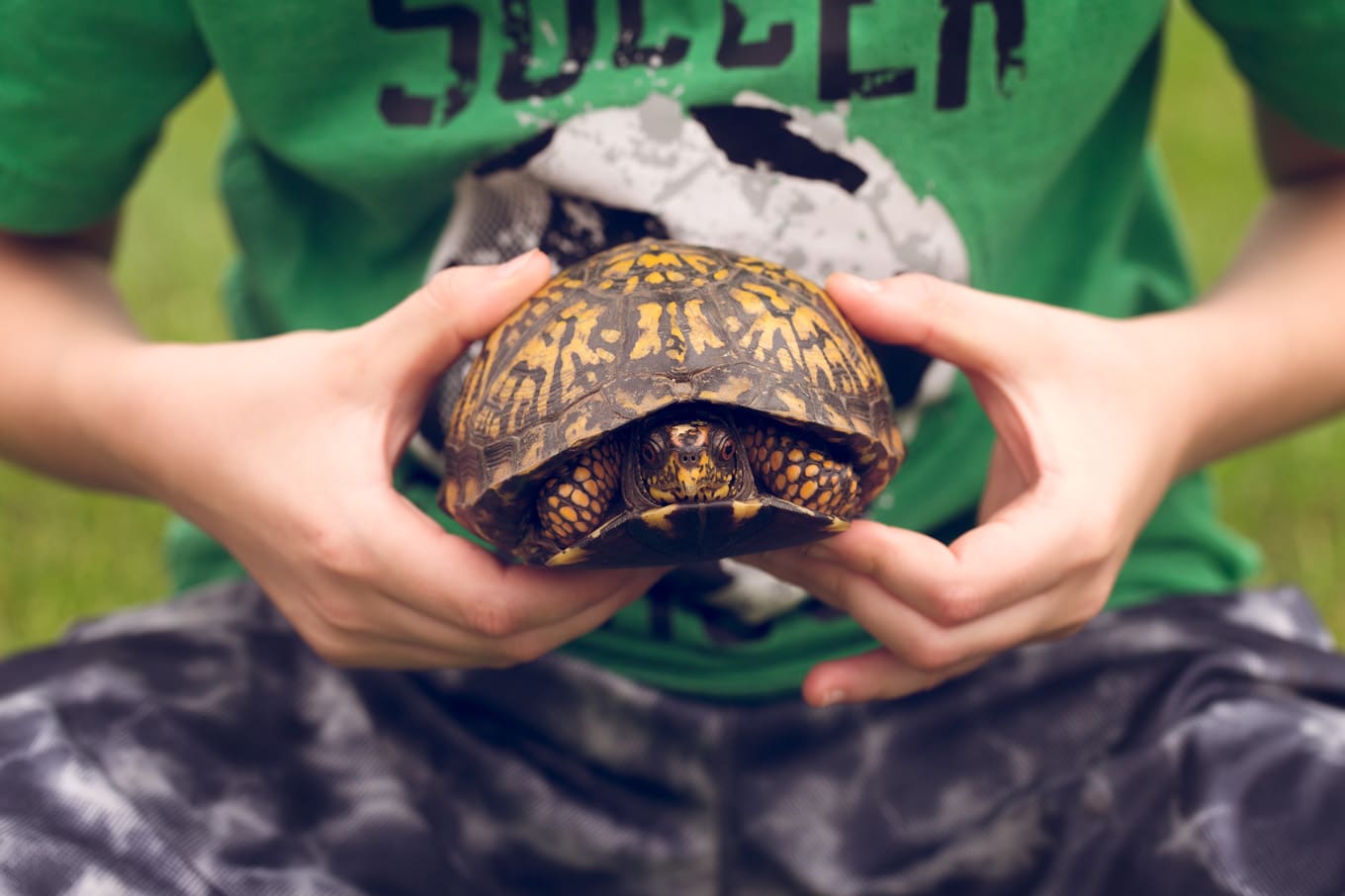 Inspired by our friendly neighborhood box turtle, the kids and I created colorful tissue paper and paper plate turtles. I just love the overlapping, vibrant colors!
To Make This Craft You Will Need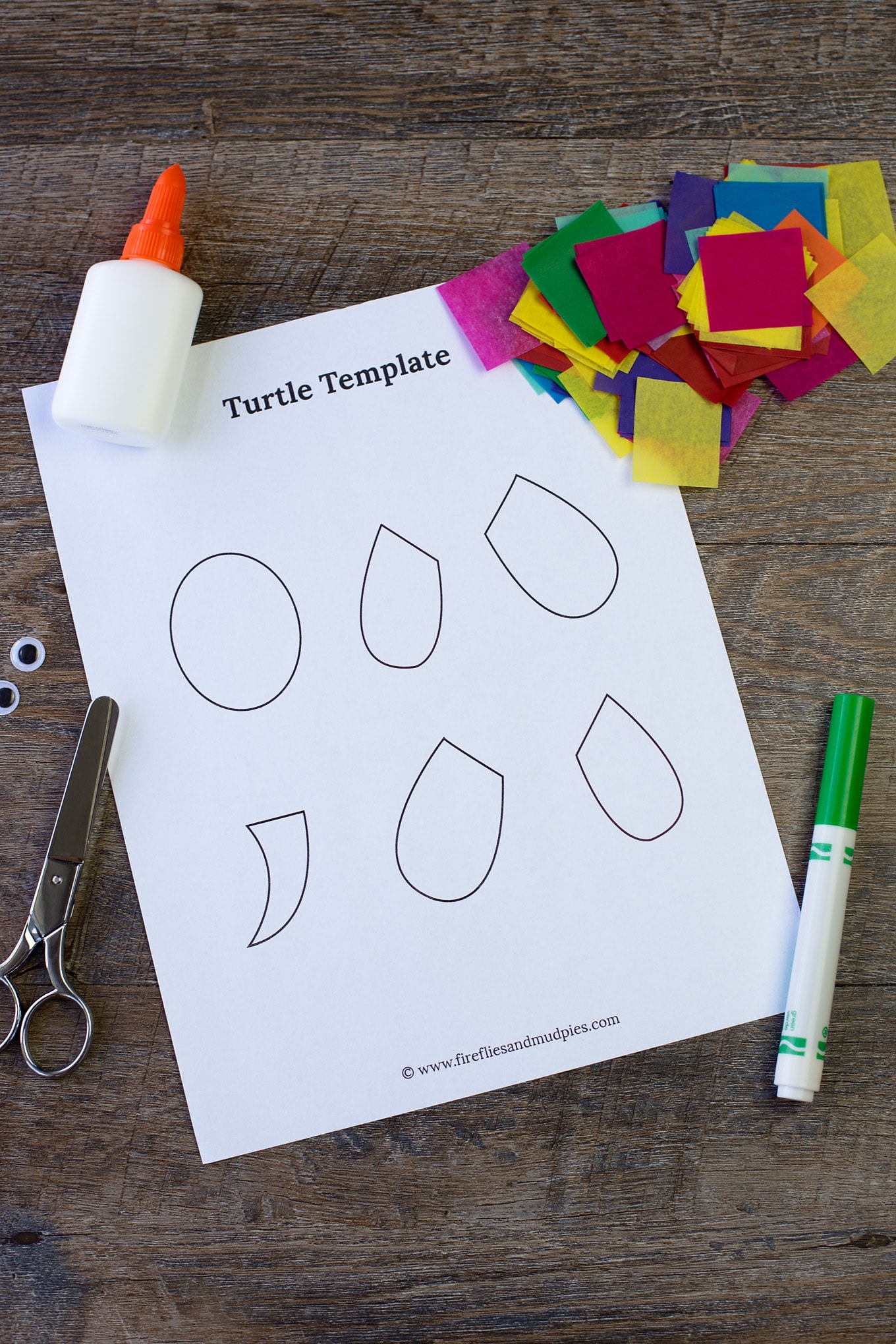 Directions
After gathering supplies, spread glue over the bottom of the paper plate with a paintbrush. Cover the paper plate with tissue paper squares. When you get to the edge of the plate, fold the tissue paper under.
RELATED: If you love turtles, don't forget to check out our CD and Button Turtle Craft!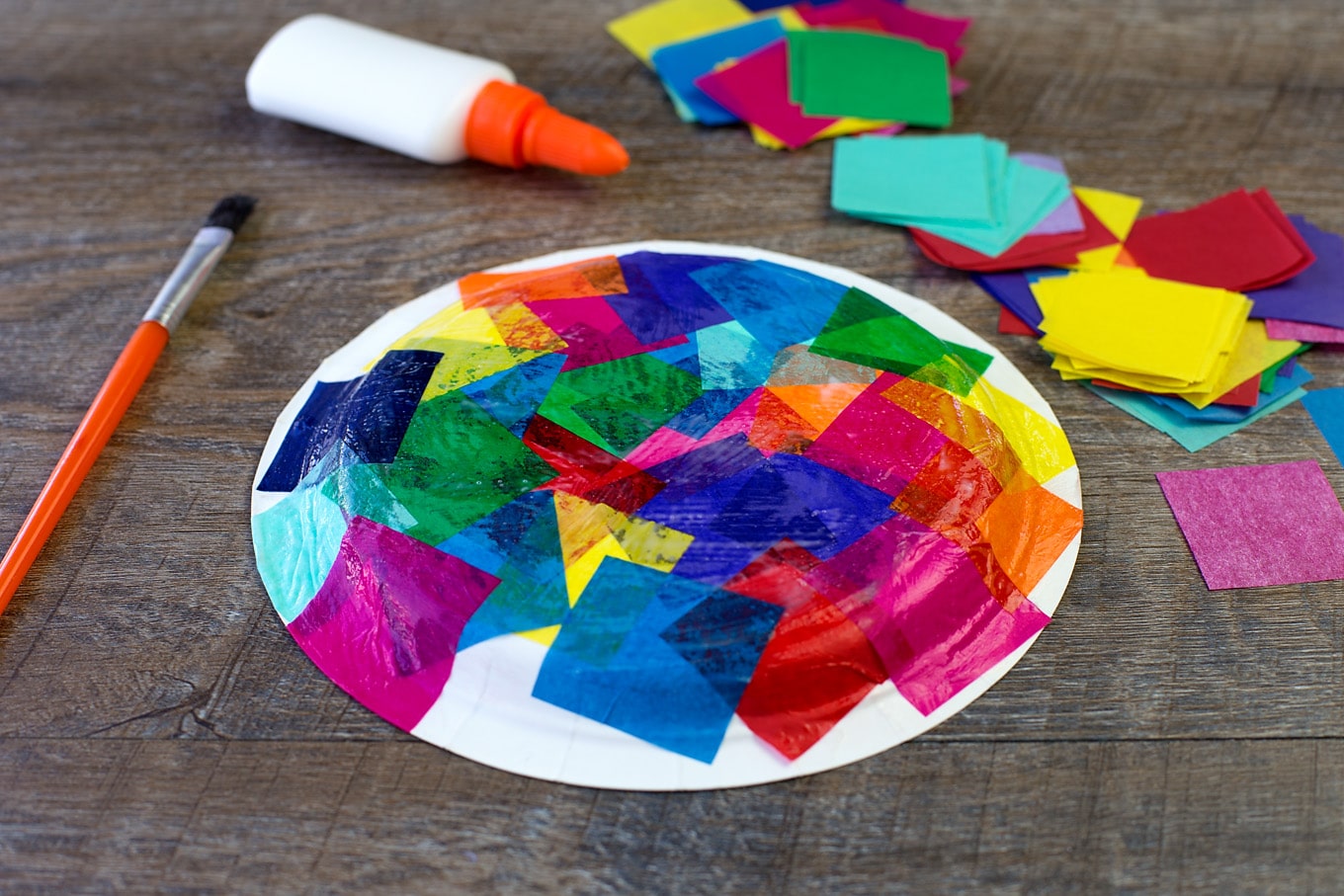 If desired, sprinkle glitter over the tissue paper squares while the glue is still wet.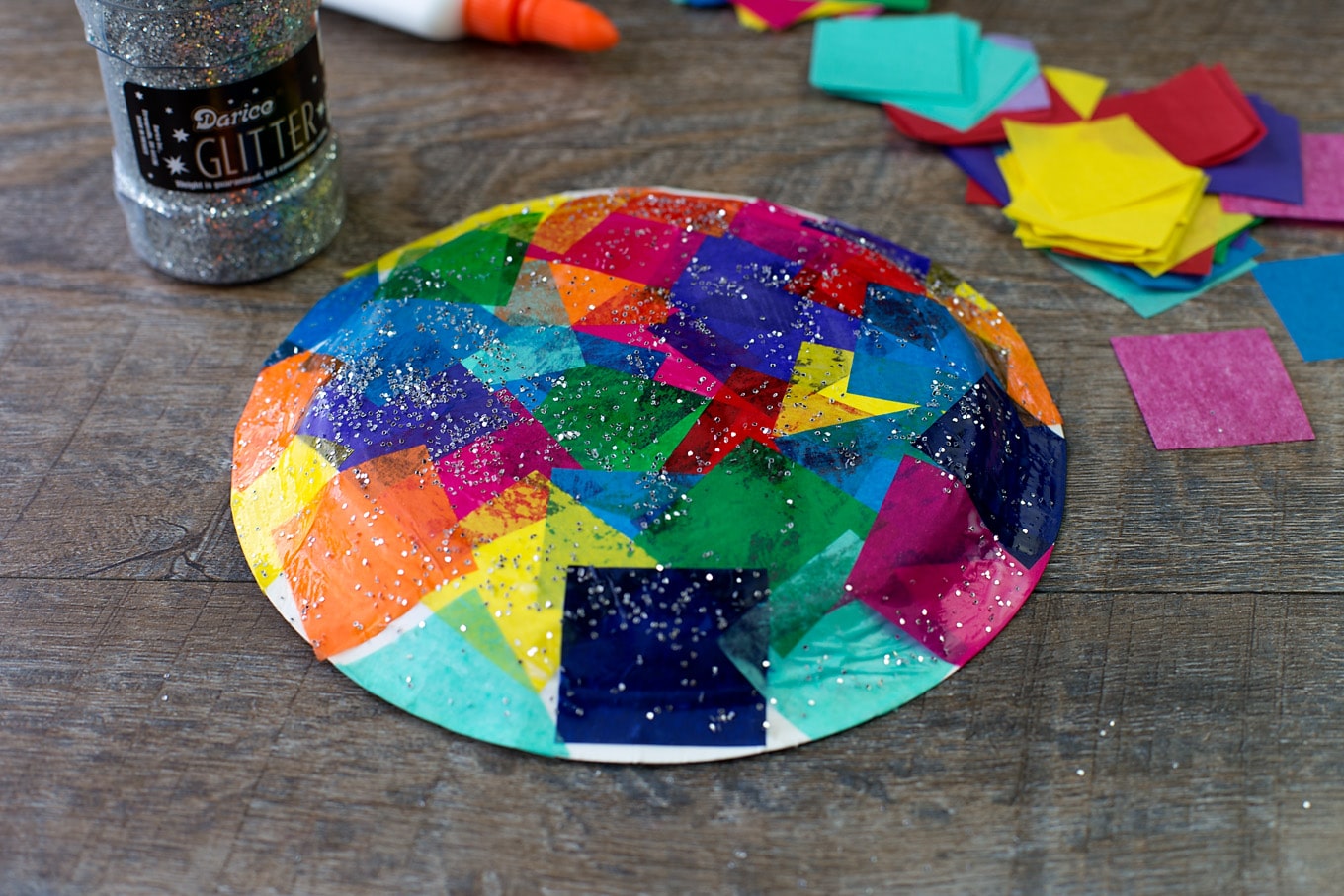 Print, color, and cut the free turtle template.
Glue 2 wiggly eyes to the turtle's head, then draw a nose and mouth on the turtle's face with the black marker.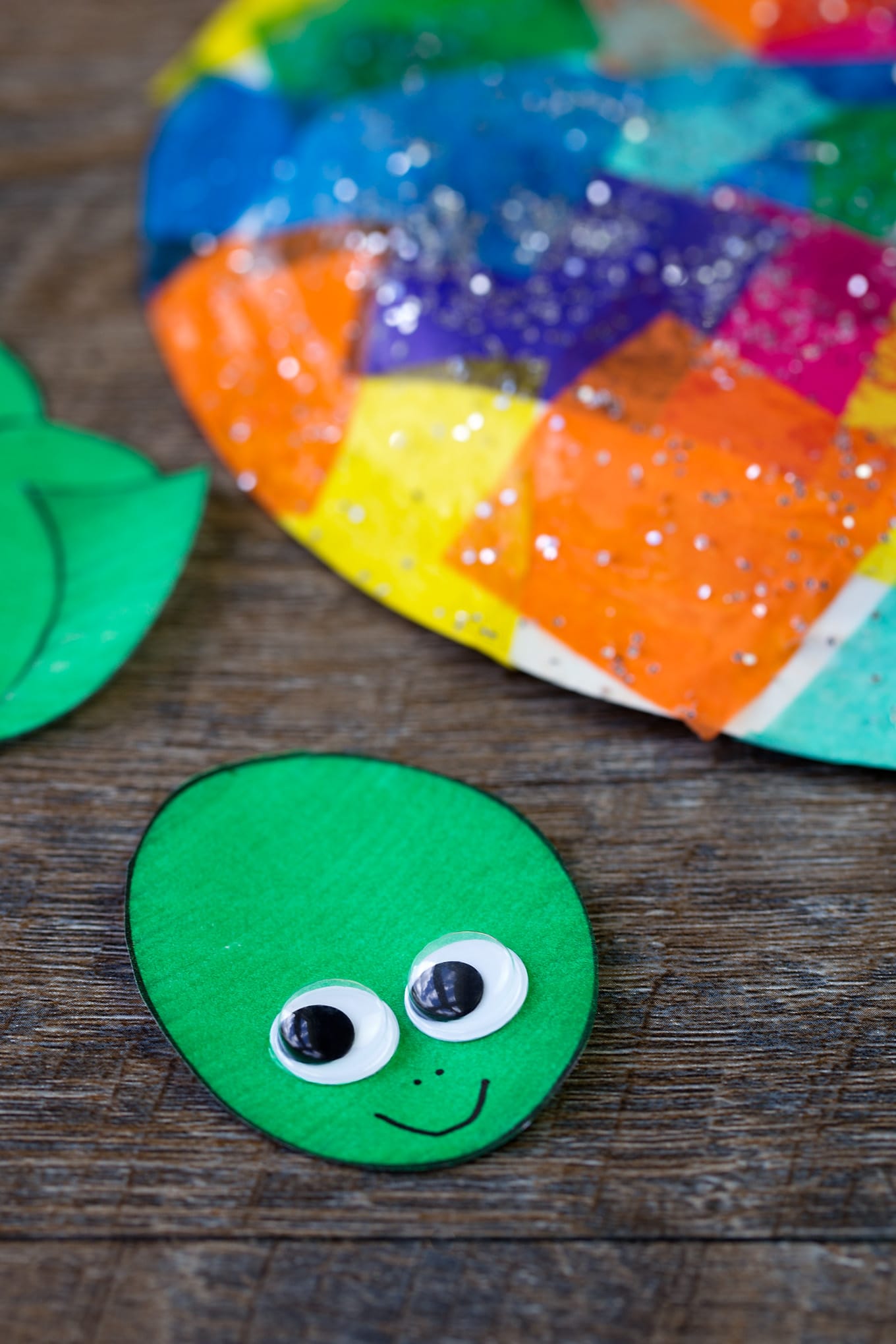 Secure the turtle's head, legs, and tail to the paper plate with double sided tape.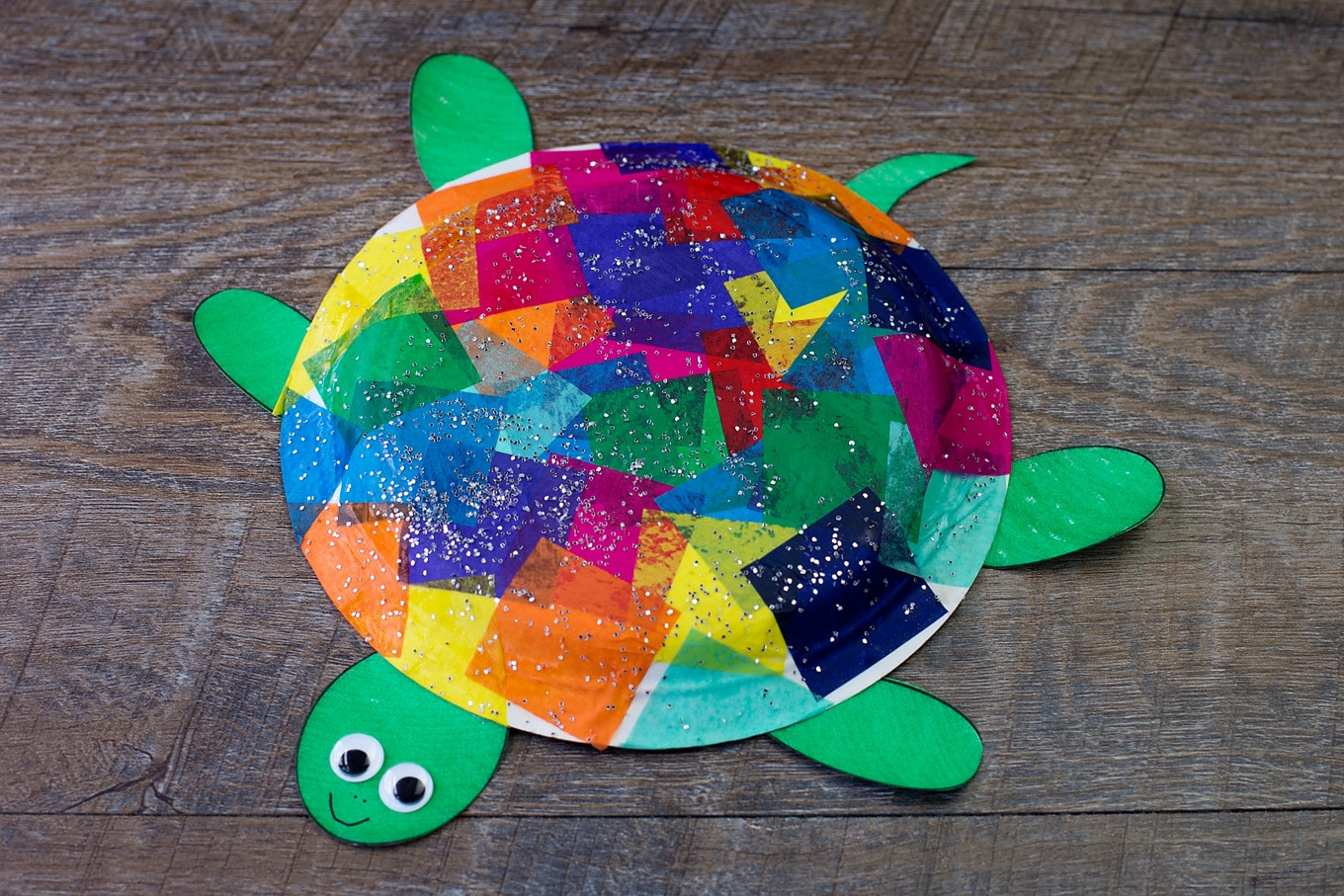 And you're done! It's the perfect craft to pair with turtle books from the library.
Pin It for Later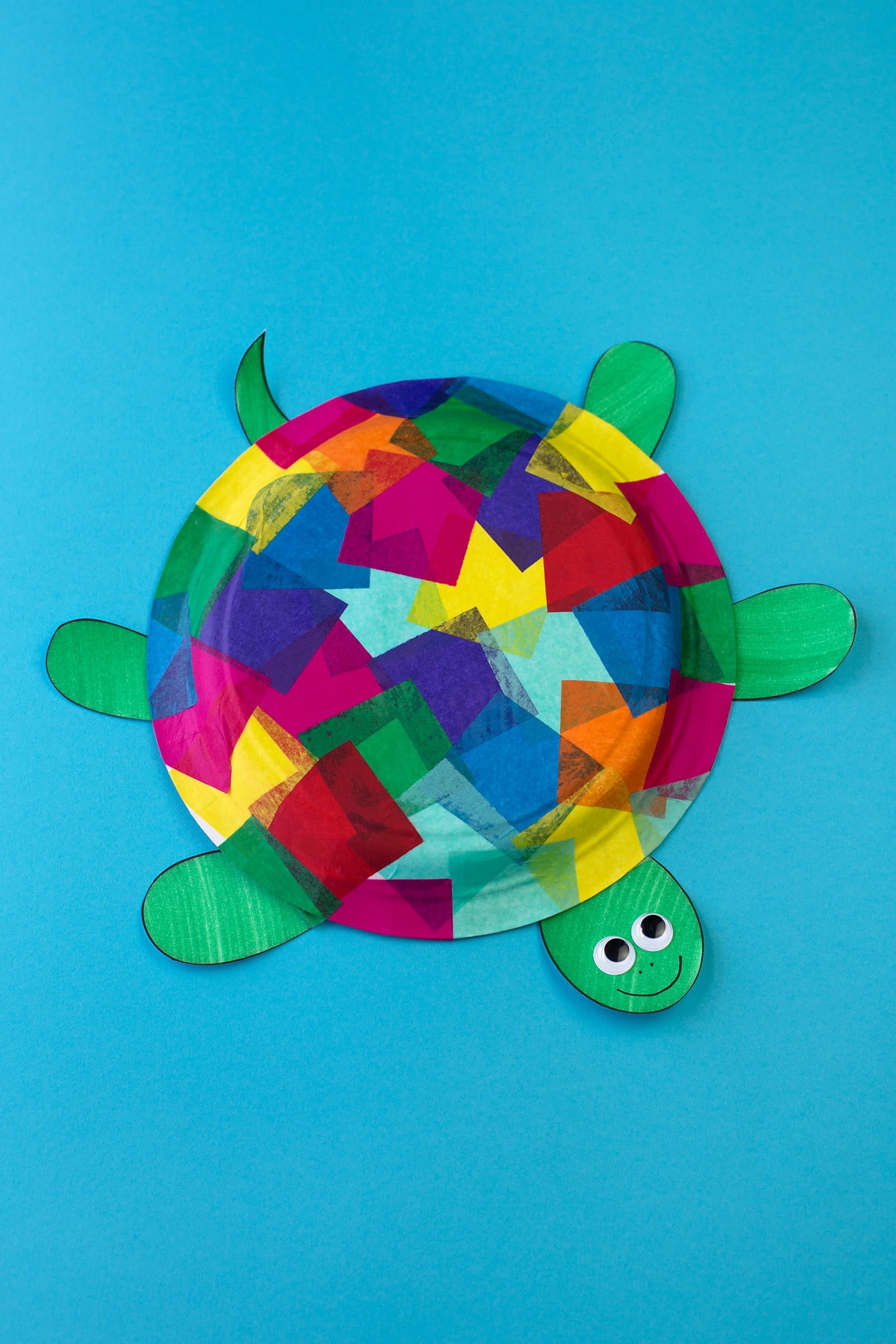 More Colorful Crafts for Kids
Click the links below to view more colorful crafts for kids.