As a mother raising boys on a residential summer camp, I've acquired many tricks essential for taking them on enjoyable and educational nature walks. Because a healthy connection with the outdoors is good for one's physical and mental health, I'd like to share them with you. Whether your family lives in a city and enjoys access to public parks and gardens, or lives in a rural setting like my family does, making time to be outside with your children each day is refreshing for everyone.
Nature Walks with Kids
When I was in my twenties, I worked for the YMCA as an Outdoor Educator. Taking children on nature walks and on pond studies was part of my daily life! There is nothing more thrilling than watching a child's eyes widen at the sight of a deer or seeing him laugh in surprise as he startles a jumping bullfrog.
Shared below are 5 of my best tips for enjoying meaningful, engaging nature walks with kids.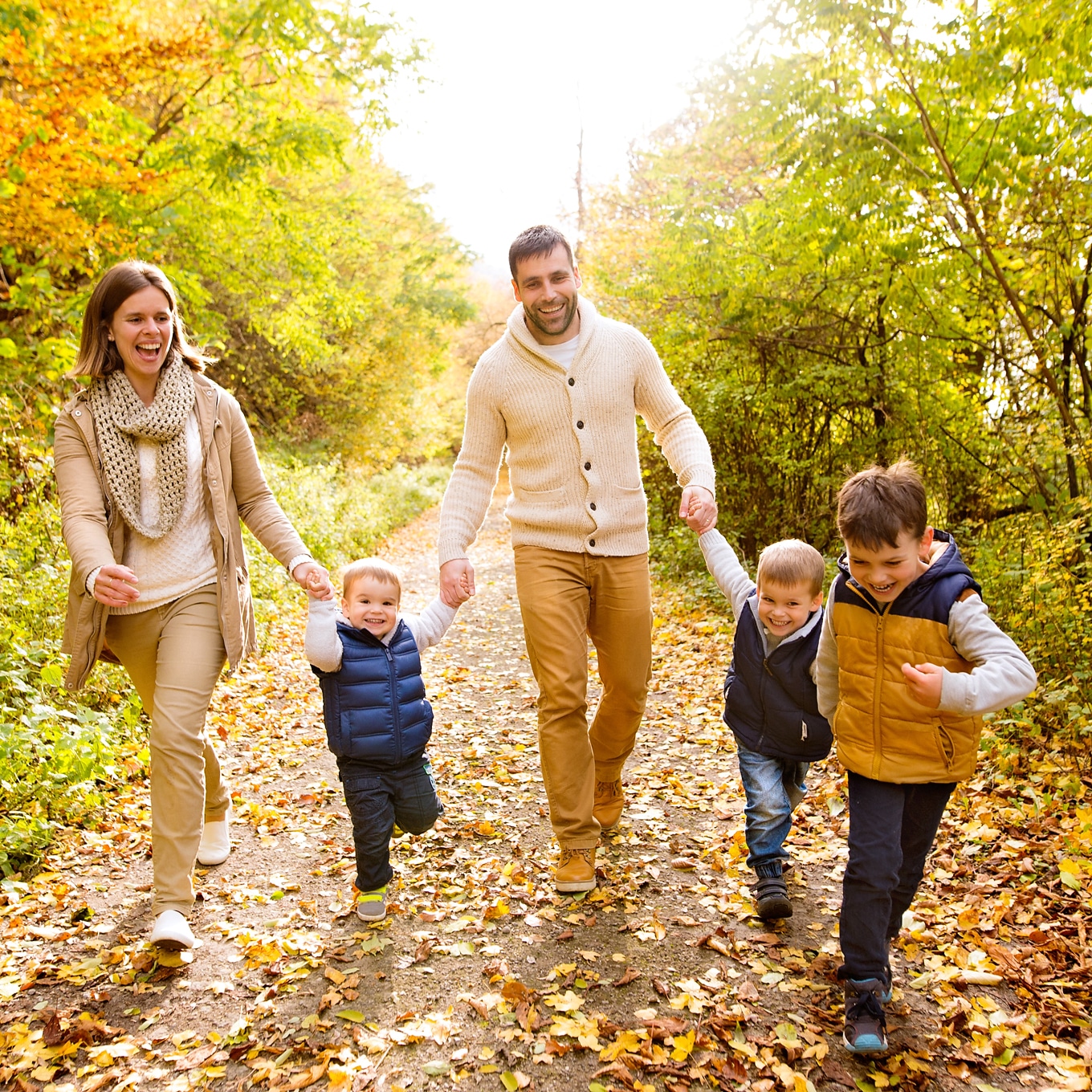 MY LATEST VIDEOS
1. Let them walk…let them lead
For the simple purpose of supervision, I prefer to have children walking in front of me rather than behind me. More importantly, letting children lead the nature walk empowers them, builds confidence, and satisfies their innate curiosity. Many people strap small children into backpacks or all-terrain strollers while walking on nature trails, but I believe that if children are capable and interested in doing so, they should be permitted to walk. If they are in a stroller, they cannot stop to examine the pine needles or gently touch lichen growing on a tree. If they are carried in backpacks, they may not notice the beetle crawling over a rotting log, or the stunning orange leaf in the middle of the path. Allow your child to set the pace, and avoid hurrying them along. You will never get this moment back. Neither will they.
2. Start a nature collection
Bring a bag and invite your child to collect interesting items that have fallen to the ground. We keep our nature collection in a basket on the porch. Magnifying glasses and plastic tweezers are accessible to my boys so that they can examine their items scientifically!
3. Teach them to mindfully listen
There is satisfaction in listening to the not-so-silent sounds of the forest. Teach children to be still, mindful, and thankful for the sounds of wind, birds, babbling brooks, and crackling twigs. Invite them to close their eyes, face the sun, and be present in the moment. Even better? Hold their hand and do it together!
4. Let them get dirty
Kids and clothes are so very washable! And a little dirt helps build a child's immune system. Let children jump in puddles, splash in the creek, catch frogs, and roll down hills! Let their hair get wild and unruly and their cheeks pink and streaked with dirt!
5. Bring a camera
Photographs of children in nature are incredibly touching and you won't want to forget this moment. Additionally, not everything your child finds interesting can be brought home to their nature collection. Instead, consider snapping a photograph and printing it for them to remember it by.
Connecting Kids to Nature
Are you passionate about kids and nature? You may also enjoy these posts: