My youngest has become our resident frog and toad handler at camp. He even won 3rd place in a local frog jumping competition! The little boy has catching frogs and toads down to a form of art!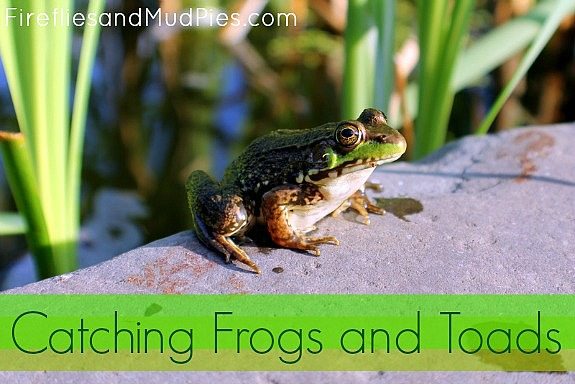 Step 1: Observe your surroundings. Look for bubbles, tiny eyes poking out of the water, and sudden movements or splashes. It is helpful to have an older brother spot them for you.
Step 2: Shout, "Come here quick! I found one!"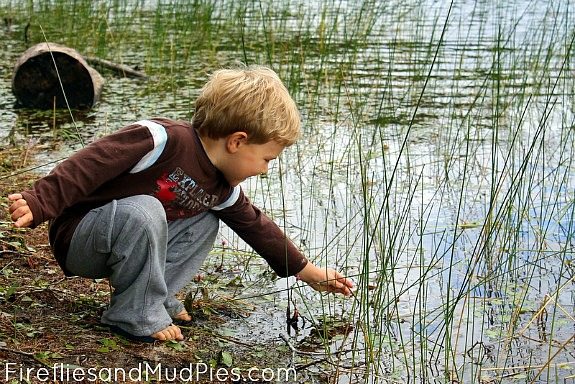 Step 3: Enjoy the chase! Shoes and clothes will get wet and muddy. Frogs will hide and hop. Small children and grown-ups alike will screech, giggle, and run!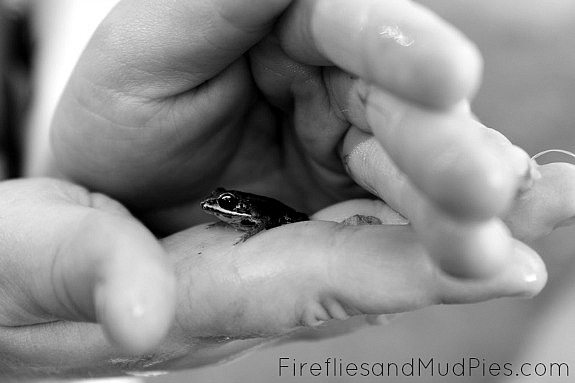 Step 4: Catch the frog. My youngest prefers to use the "single-handed quick slick frog pick-up trick." He reaches into the water, grabs a frog, then carefully cups his free hand over the top.
Step 5: Smile big! You just caught a frog.
Step 6: Gently release your frog back to its home. NOT LIKE THIS!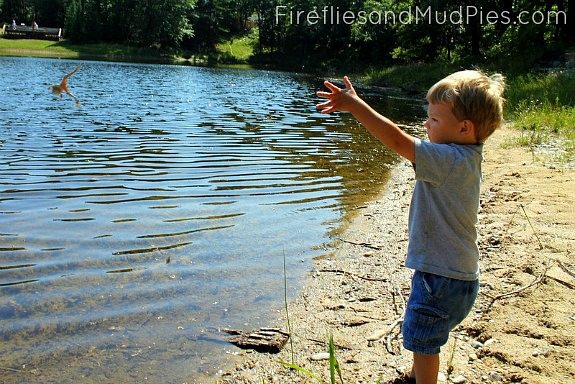 Step 7: Find more frogs and repeat Steps 1-6. Frog catching is good for your soul!