Seeing as how I trudged through 4 different stores today searching for candy pumpkins—with no luck—it's probably a good time to transition into Thanksgiving crafts. Soon, the pinecone bats will be packed away and these adorable Scrap Ribbon Pinecone Turkeys will take their place. My children love crafting with natural materials, and I always try to use what we have on hand (otherwise, crafts become too expensive). This craft uses short bits of scrap ribbon left over from other crafts, as do our popular Scrap Ribbon Tree Ornaments and Scrap Ribbon Pumpkin Suncatchers.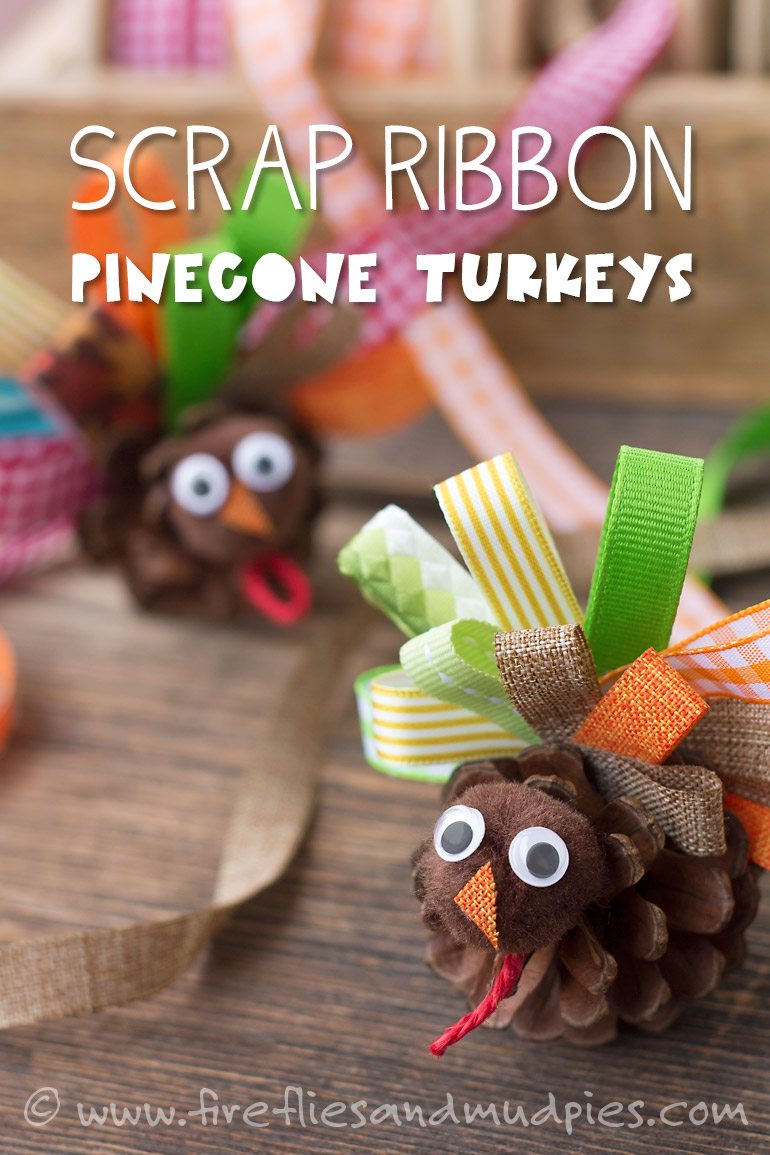 Scrap Ribbon Pinecone Turkeys
Children of all ages will enjoy this simple and easy nature craft, perfect for Thanksgiving.
Materials: 
Directions:
1. Use the hot glue gun to create 5 loops of ribbon. Shape the loops into an arc, using the hot glue to string them together. Repeat, using smaller pieces of ribbon.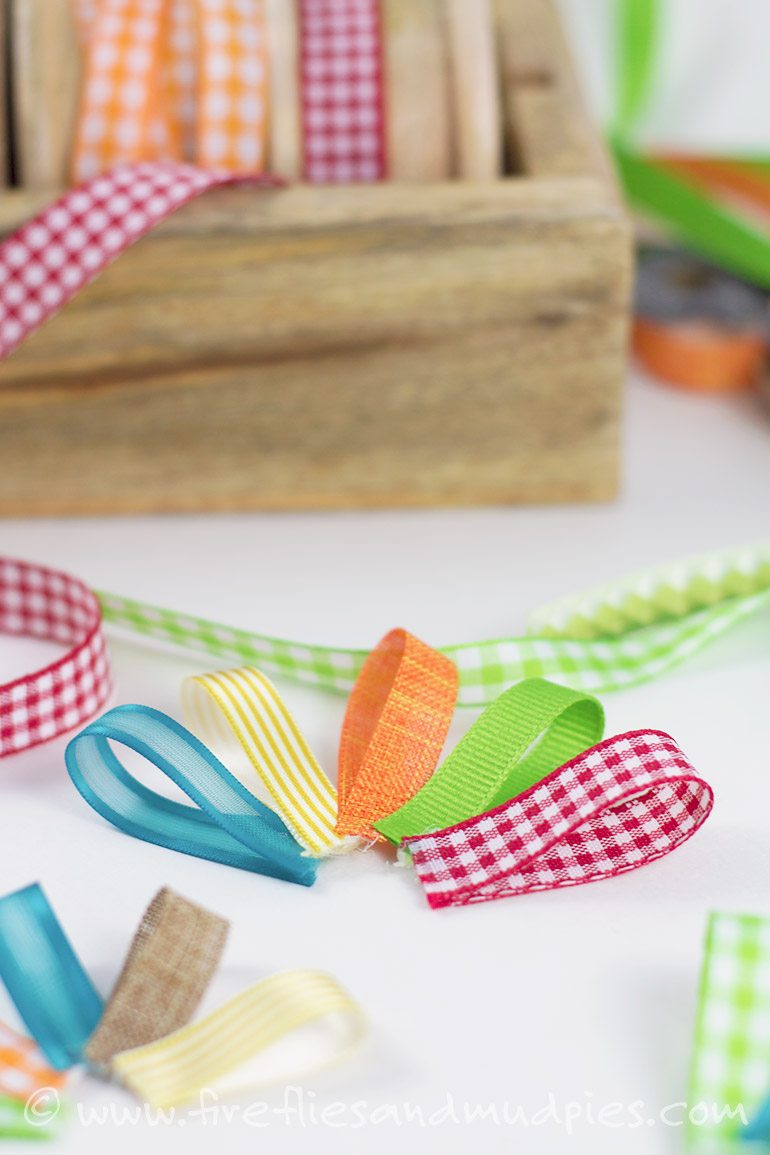 2. Slide the feathers into the pinecone. Secure with hot glue.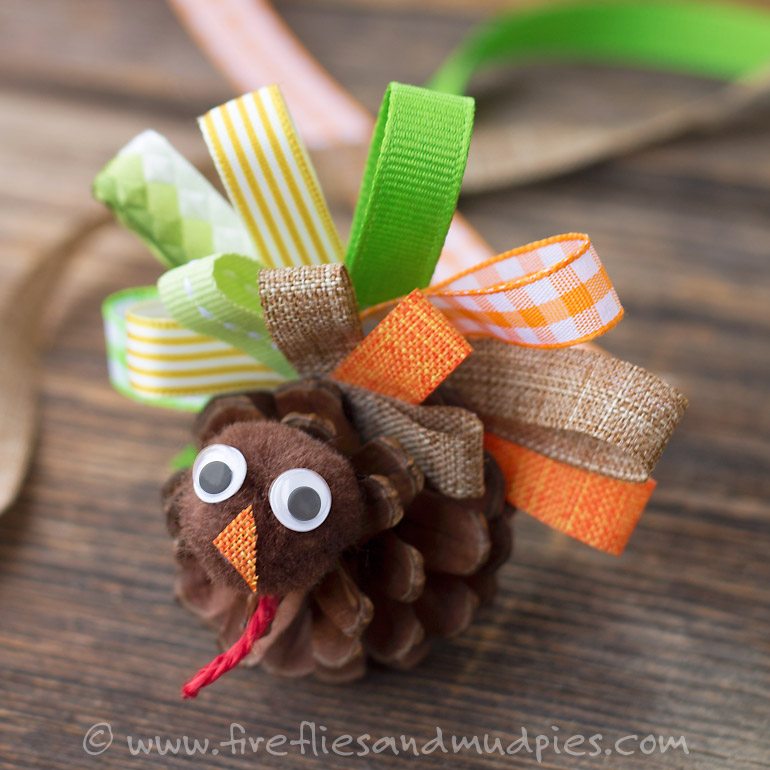 3. Attach 2 googly eyes to the brown pom pom.
4. Cut a small triangle from orange ribbon, then secure it to the pom pom with hot glue.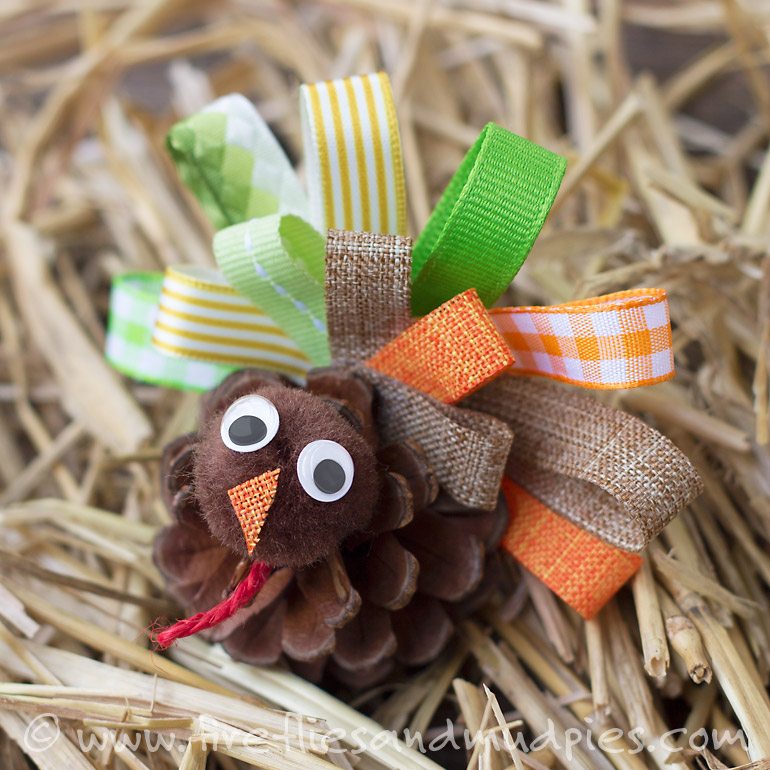 5. Place the entire turkey head onto the pinecone with hot glue.
6. Make a small loop out of red twine for the turkey's gobbler. Attach it to the pinecone with hot glue.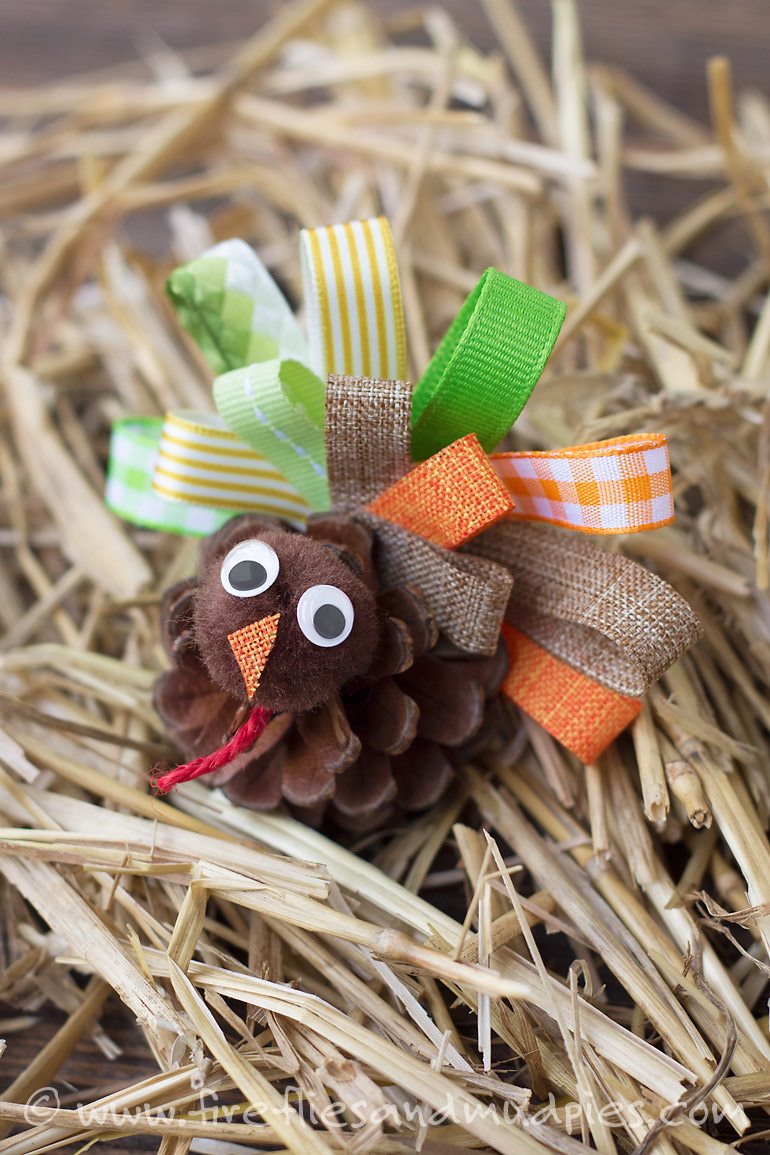 Are you in need of place card holders for Thanksgiving dinner? After kids make the turkeys, invite them to write the names of friends and family onto strips of paper, then place the strips into each turkey for a kid-made holiday!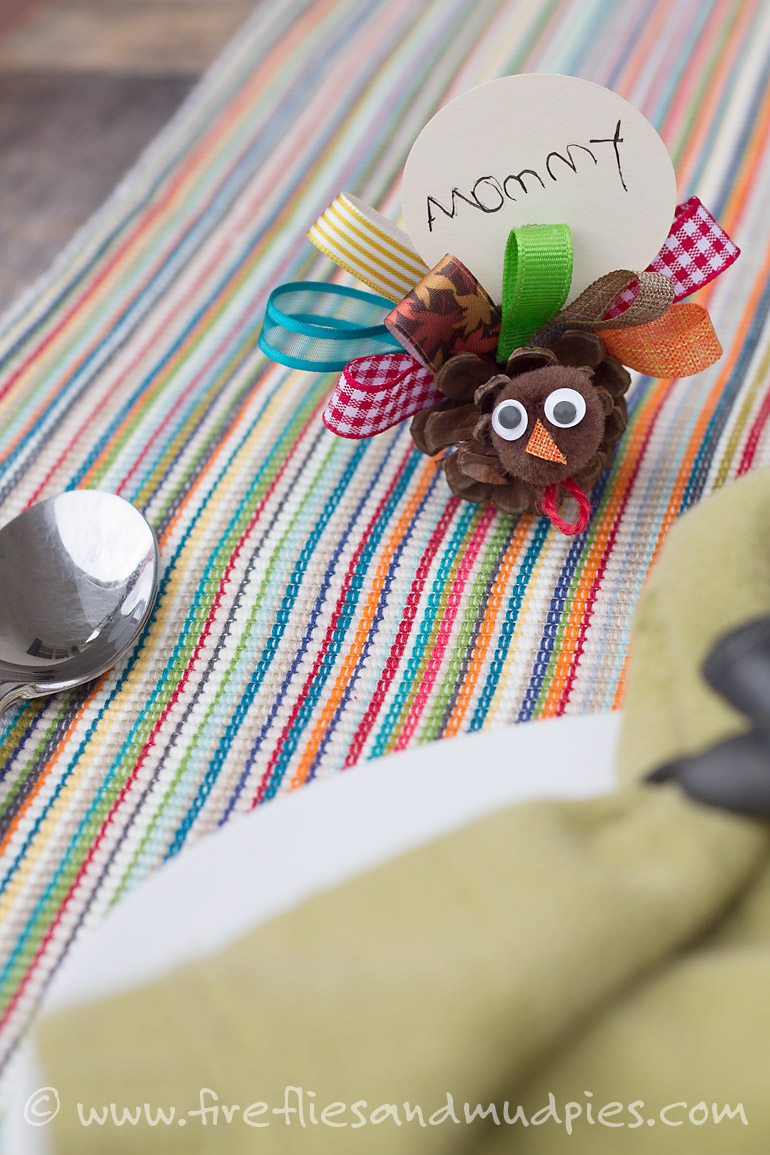 More Creative Turkey Crafts
Shared below are some of the cutest turkey crafts from around the web.
Paperplate Leaf Turkey Craft | Mamas Like Me
Candy Corn Turkey Handprint | Frogs and Snails and Puppy Dog Tails
Turkey Tissue Paper by Number | Crayon Box Chronicles
Yarn Wrapped Turkey Craft | Still Playing School
Toilet Paper Roll Turkeys | Where Imagination Grows
Bobbling Turkey Hat | How Wee Learn
Fine Motor Turkey Craft | House of Burke
Turkey Juicebox Cover | Sugar Aunts
Turkey Placemat Printable | Lalymom
Fine Motor Turkey Math Activity | Fun-a-Day
Pool Noodle Turkeys | And Next Comes L