By now, you've probably seen the amazing macro photographs of frozen bubbles, taken by Kelly Images and Photography, spiraling around the internet. I've been obsessed with them all weekend, and since we too have been "enjoying" extreme sub-zero weather, the boys and I bundled up to go outside and blow our own frozen bubbles.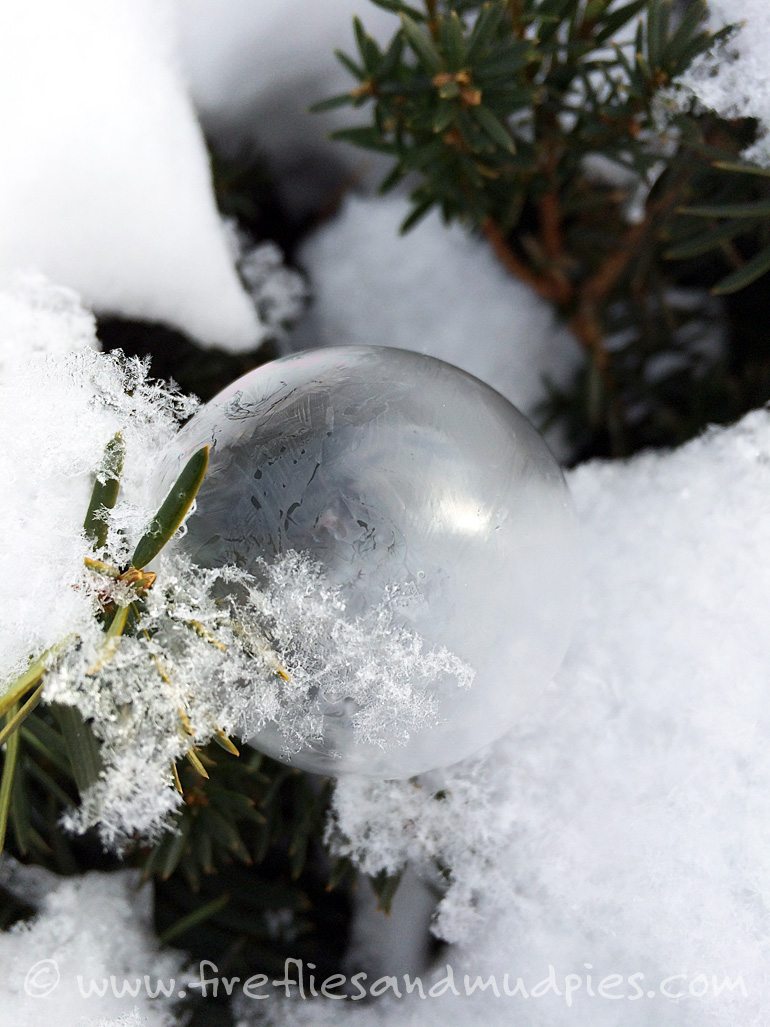 We started the fun with blowing bubbles (we used this bubble recipe) into a bowl with a paper straw (which also froze!). A thin layer of ice soon appeared on every bubble. The ice seemed to float and slide along the surface.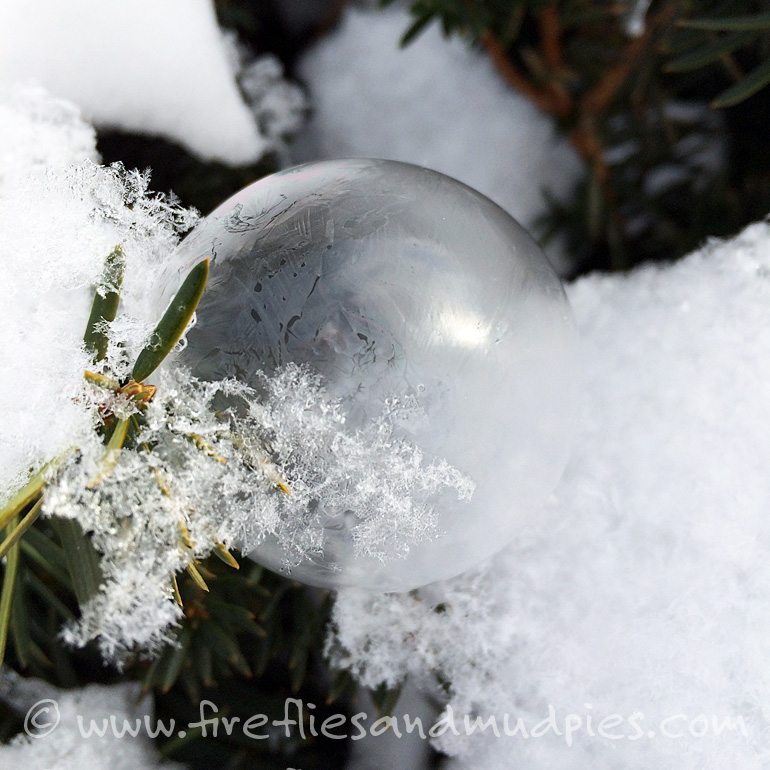 The bubbles formed ice crystals, frosted, then completely collapsed into fragments. My oldest son enjoyed scooping up the shattered bubbles with his hand and blowing them into the sky like foam.
We then used bubble wands to blow bubbles the old fashioned way. The bubbles froze mid air, exploded, then dropped to the ground. Sometimes, a bubble would cling to a hedge or bounce along the surface of the snow like a ball, until it shattered or ripped.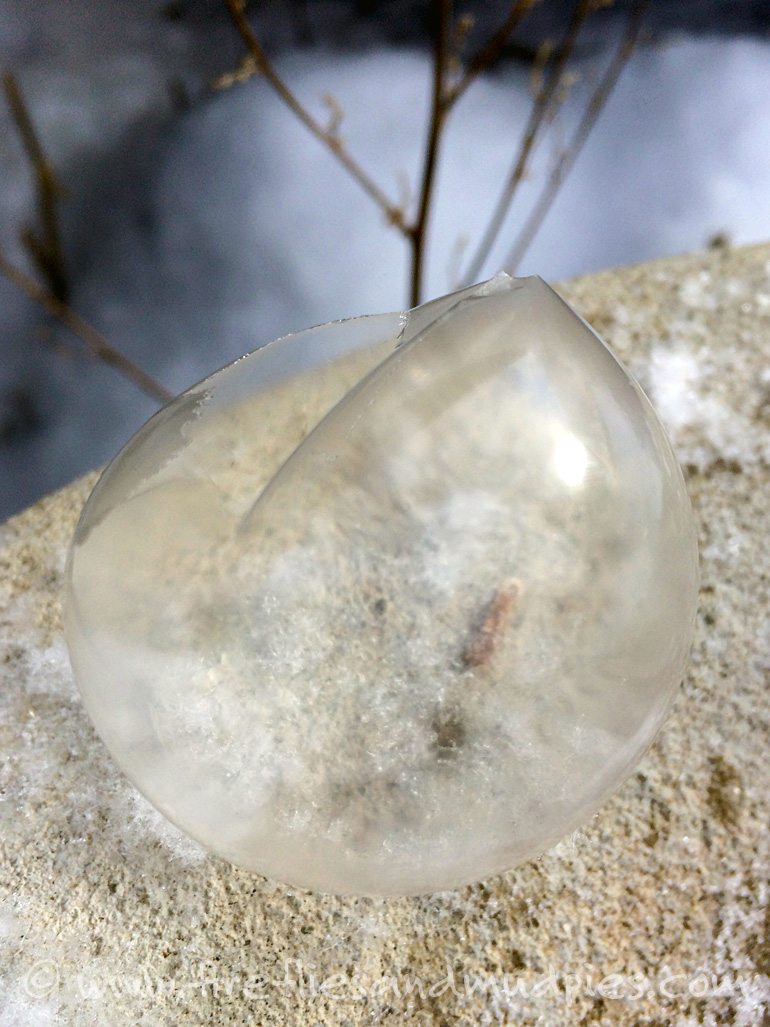 What a magical, chilly activity! One that my children will remember for a long time, for sure!