At last, we have snow! White, fluffy, cold, beautiful snow. My children are beyond thrilled—it finally feels like winter. Immediately after breakfast, they pulled their winter gear over their jammies and went outdoors to play. Much to our delight, it was absolutely perfect packing snow! My youngest son turned to his brother and smiled mischievously like Princess Ana, "Do you wanna build a snowman?" We all laughed and got to rolling. I rolled the base, my oldest rolled the middle, and my youngest rolled the head. Then, my boys had an even better idea! Inspired by the book Stranger in the Woods by Carl R. Sams, they decided to make it a Winter Critter Snowman.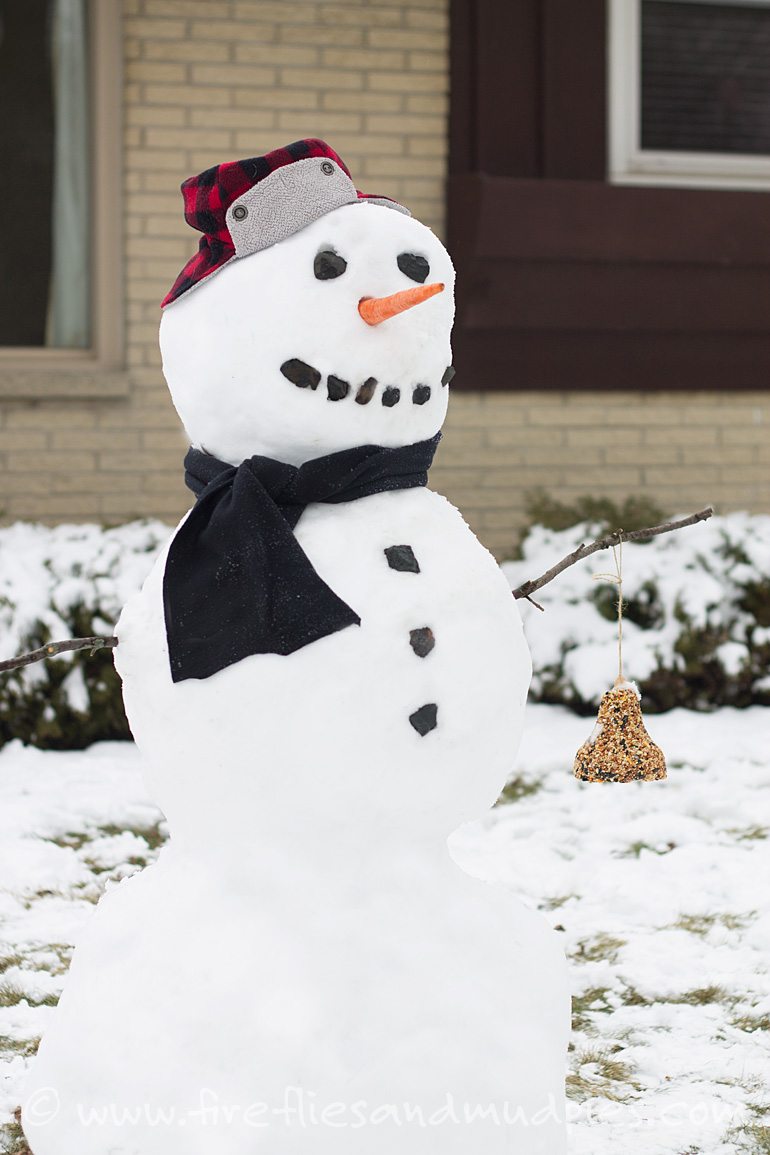 This post contains affiliate links. Opinions are my own.
Have you read Stranger in the Woods? In this beautiful photographic story, animals are delighted by a mysterious stranger decorated with seeds, nuts, berries, and carrots. After building our snowman, we filled his hat with black oil sunflower seeds. Of course he has a carrot nose, and a birdseed bell hangs from his left arm. We scattered sunflower seeds and raisins around his base.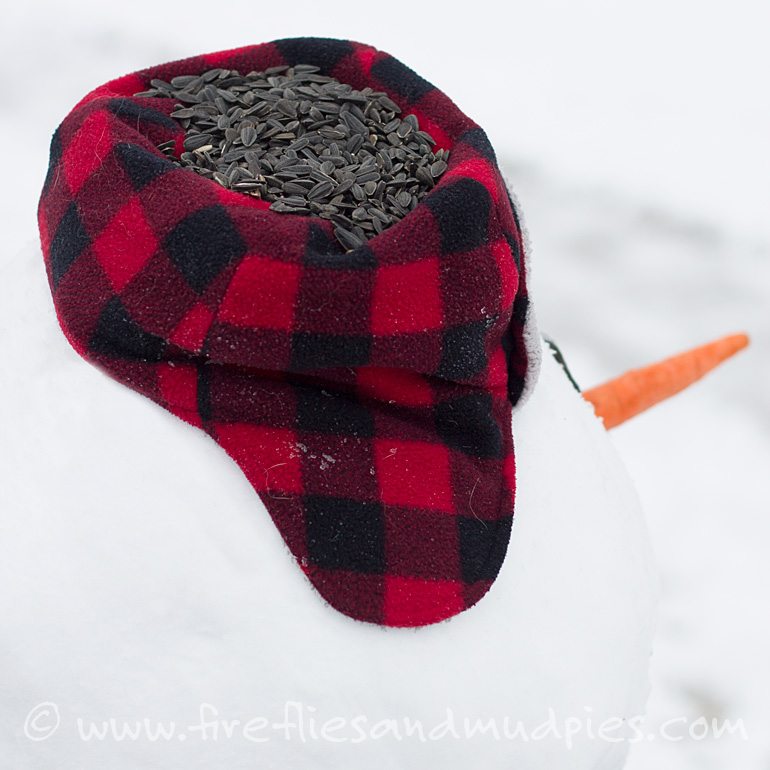 You see that large window behind the snowman? We've been peeking through it incessantly with hope to see birds, squirrels, or deer nibbling. But so far, we've only caught our dog trying to pull the snowman's arms off.
For more outdoor play inspiration, consider following along with Kids in Nature, a collaborative Pinterest board packed with creative activities that get kids outside in nature!