Cold winter afternoons are perfect for crafting with kids. Shared below is a new tutorial for a fun individual or group art project, Easy Paper Snowman Art.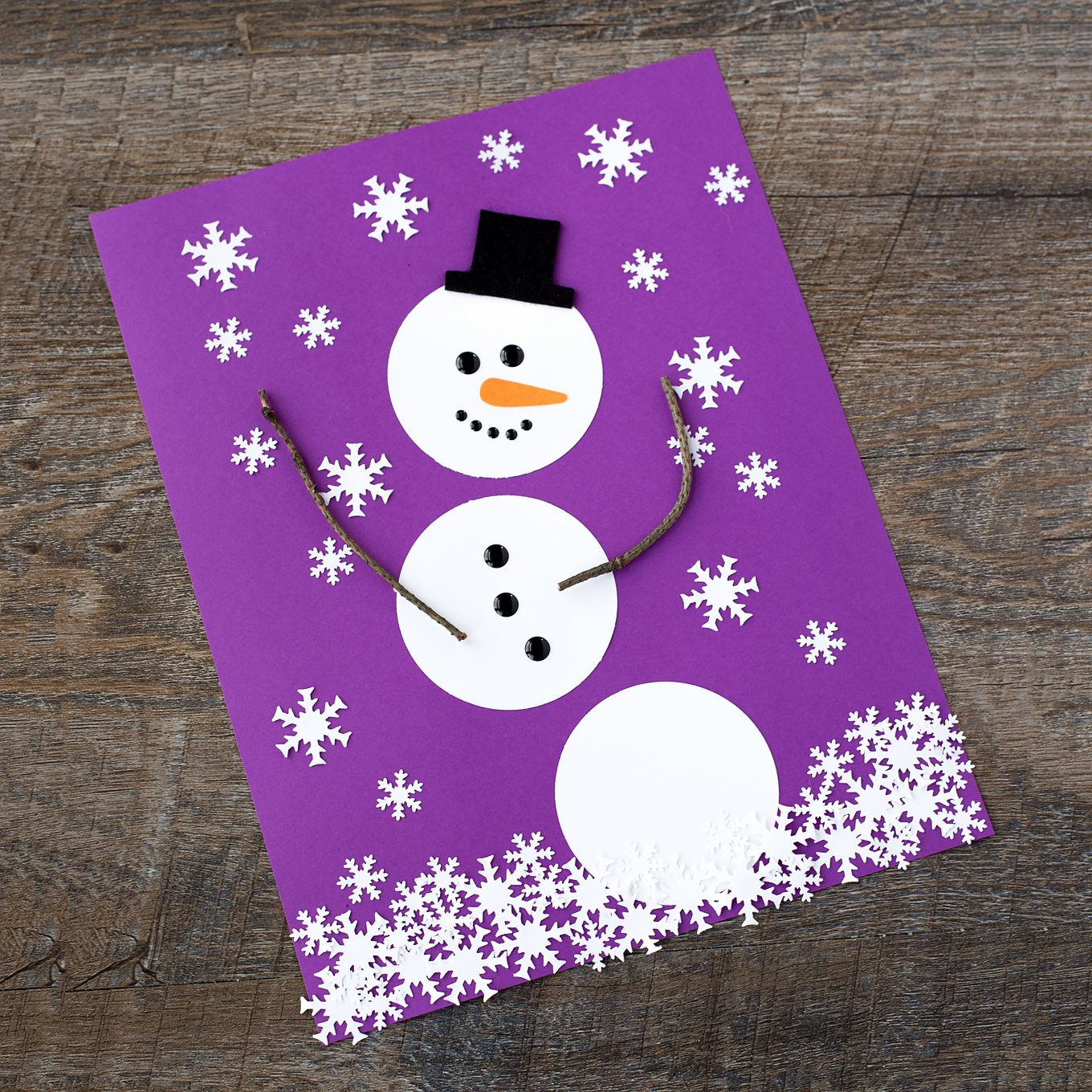 How to Make the Happiest Paper Snowman Art for Kids
If your kids are anything like mine, they are crazy about paper punches and adore projects that use them. I have to admit, I love them too. (Especially the snowflake punches we used in this project.) There is something so satisfying about punching out perfectly symmetrical, crisp designs.
Our new Easy Paper Snowman Art project looks adorable on the refrigerator. My children had a fun time making it as they watched afternoon cartoons.

MY LATEST VIDEOS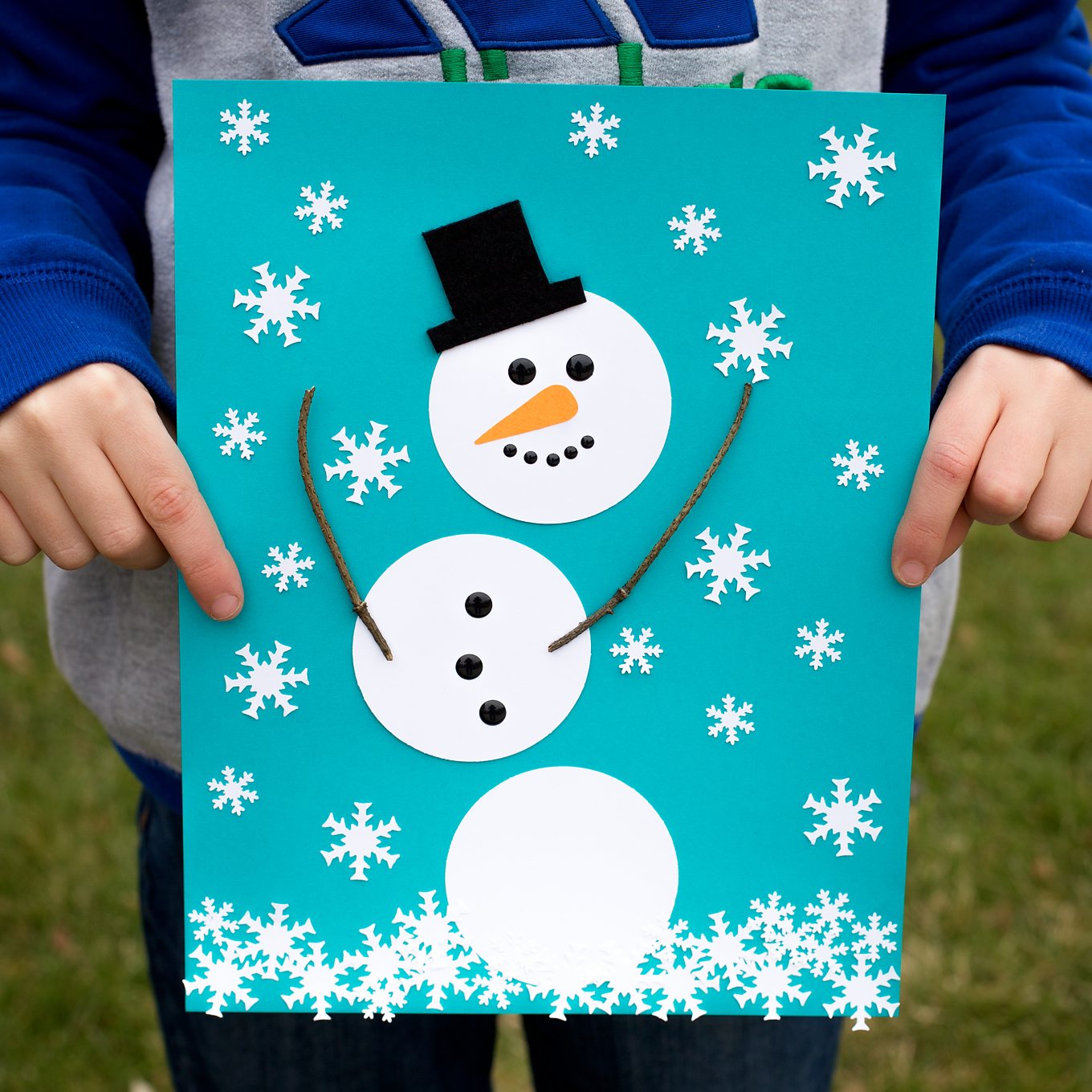 To Make This Craft You Will Need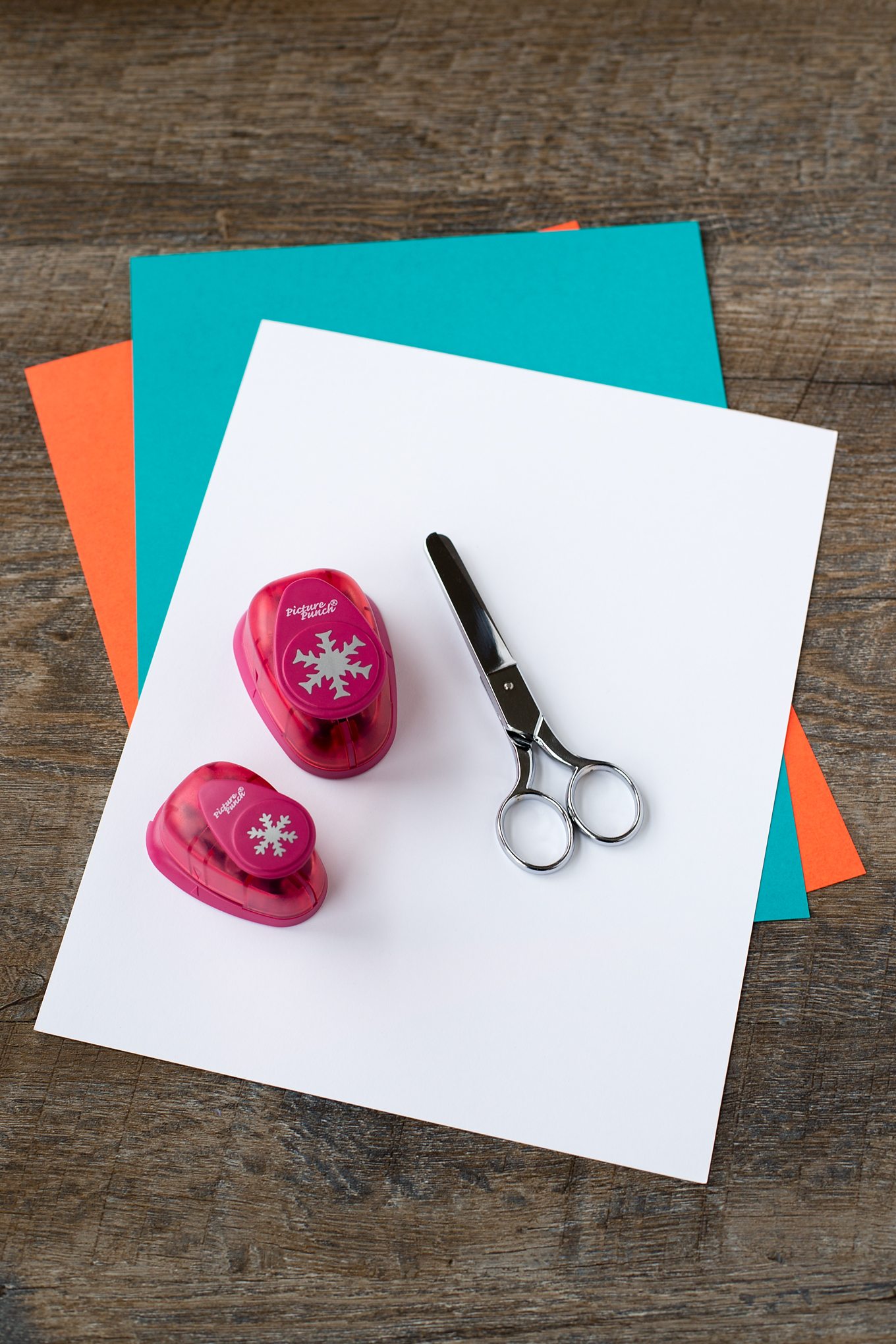 Directions
Print and cut out several copies of the paper snowman art template. Print the templates on sturdy card stock so kids can trace the shapes onto construction paper. Alternatively, give each child a blank template of their own to use.
Trace, cut, and glue all shapes to a colored piece of construction paper. Invite kids to leave a small space in between each circle to give their snowman the illusion of movement!
Tip: When you are printing this template, be sure to have "actual size" checked in your printer menu.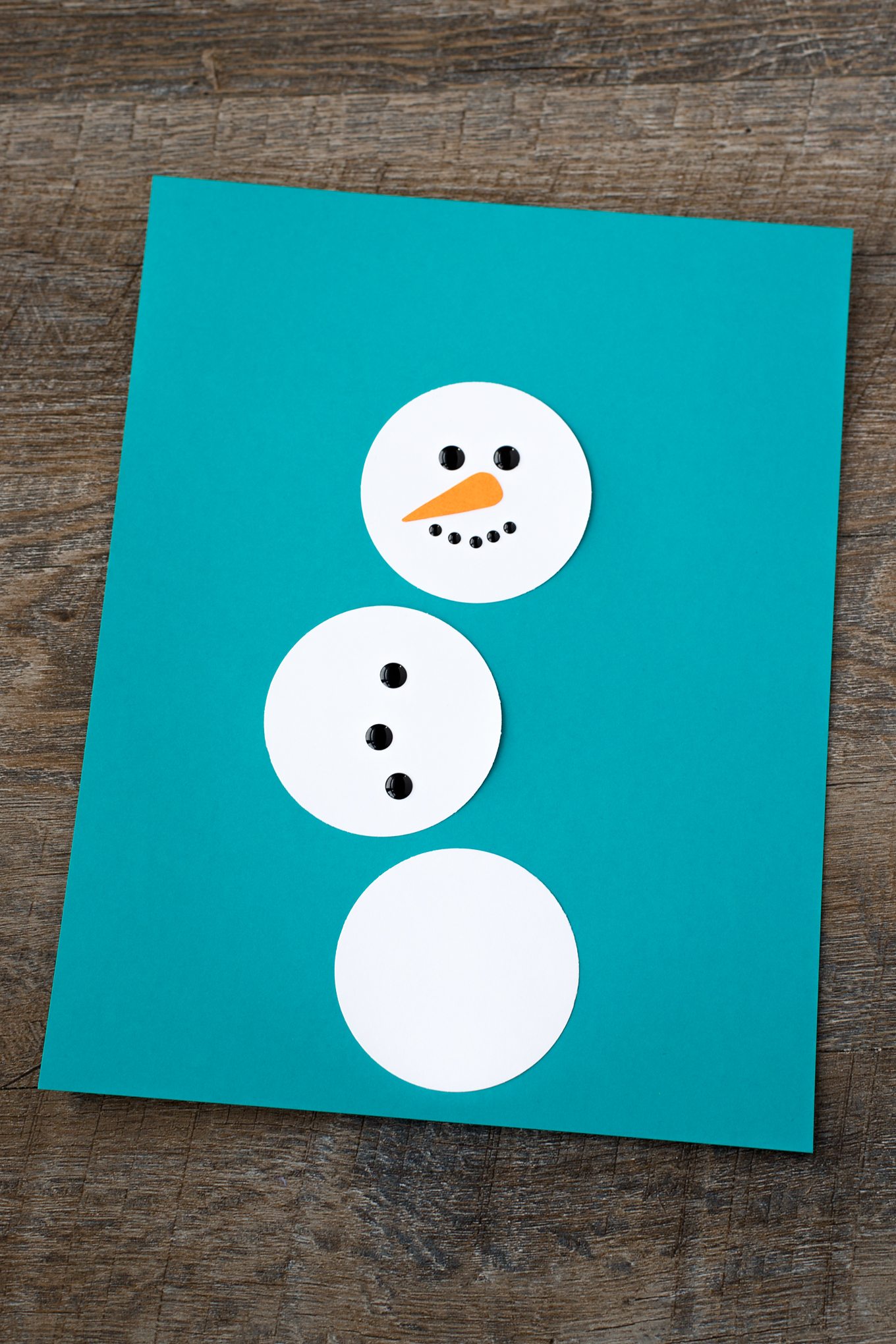 Invite children to decorate their snowman. Use black circles, buttons, or a marker to create eyes, a mouth, and buttons. If desired, make a hat and scarf for the snowman with felt.
Use the snowflake paper punches to create a flurry of falling snow around the snowman.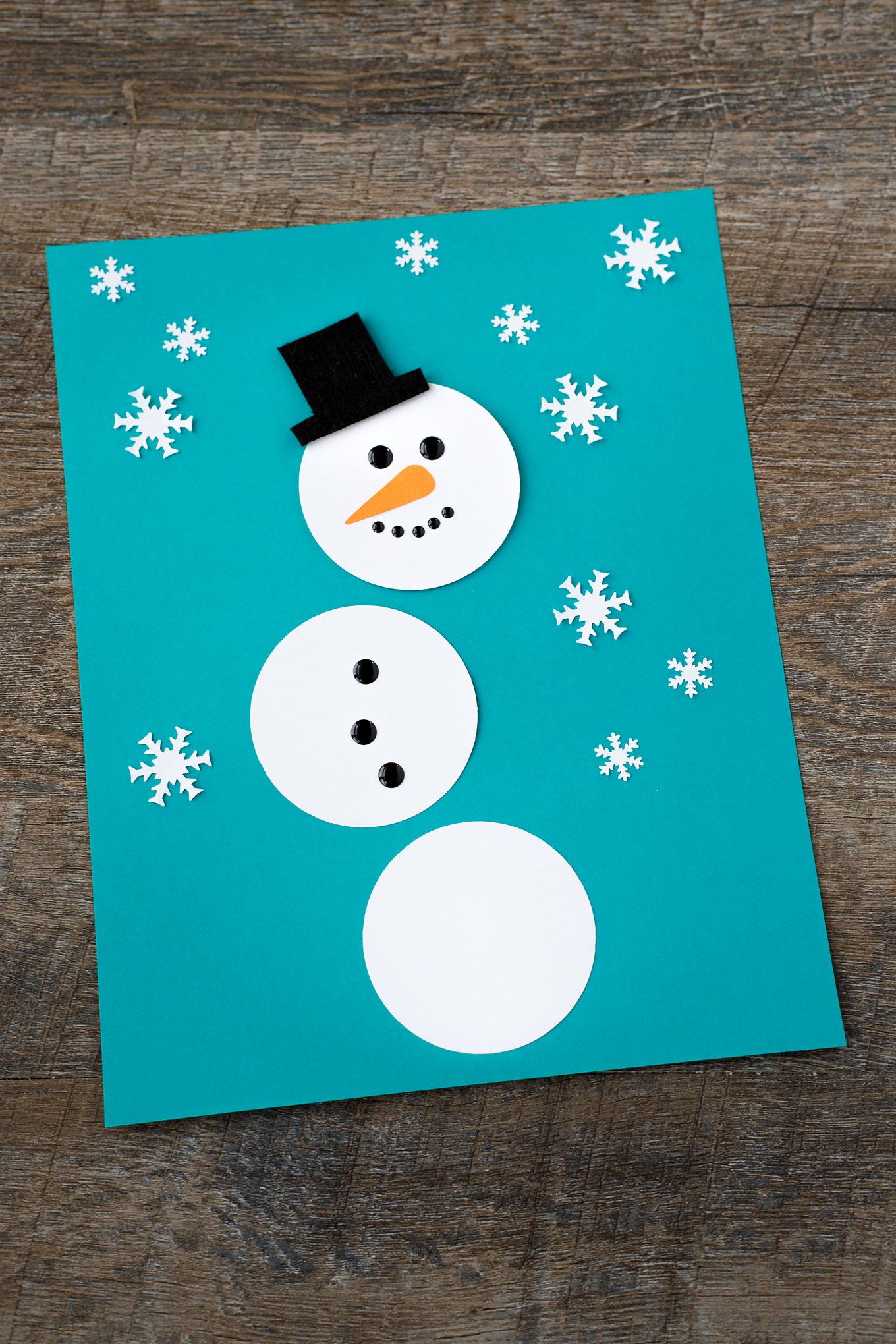 Glue the snowflakes to the paper, piling them up towards the bottom just like real snowfall.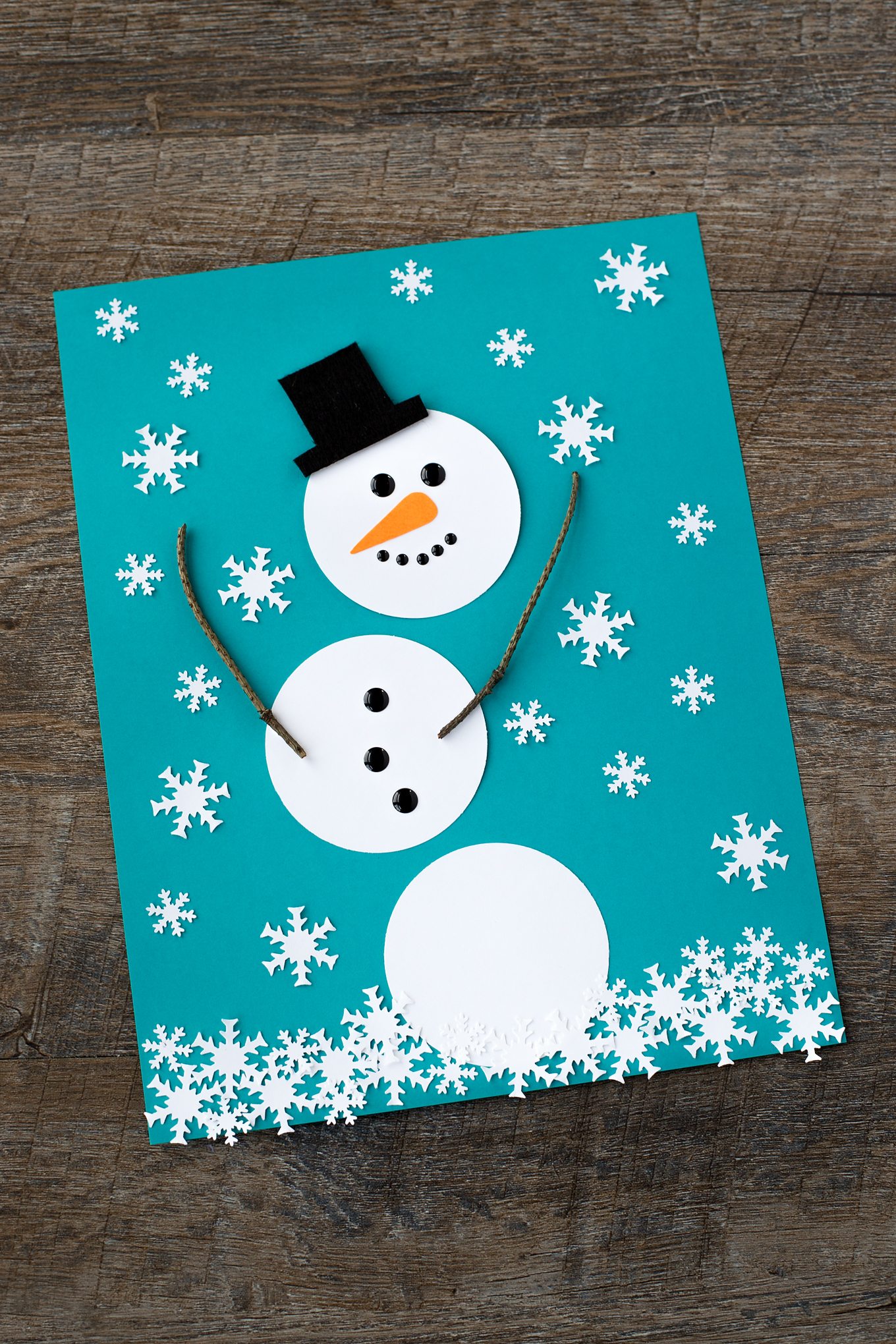 Use the tacky craft glue to secure 2 twigs to the snowman. When I collect small twigs for craft projects, I often look for them towards the bottom of pine trees where the twigs are thin and dry.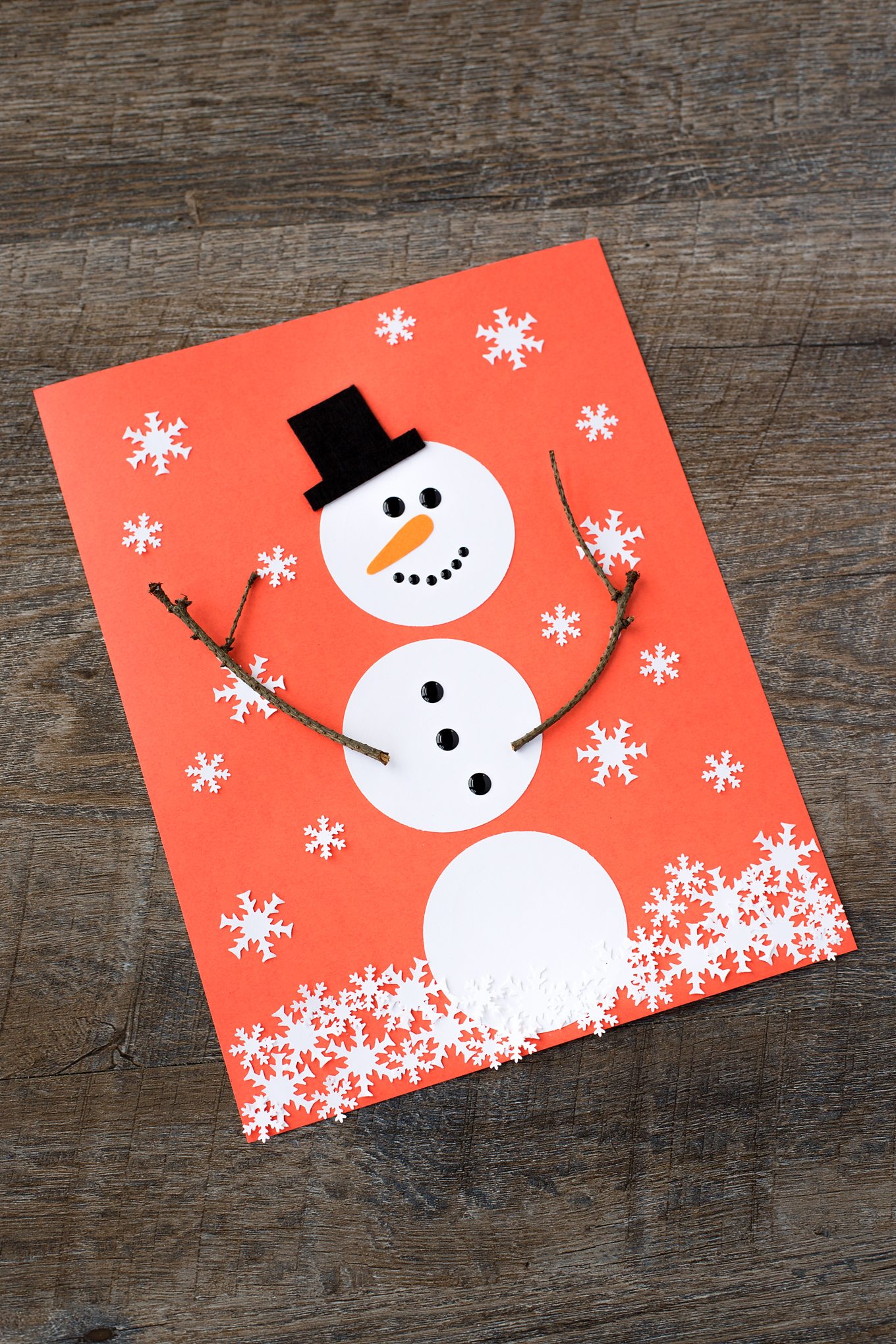 Allow the glue to dry completely before displaying the artwork.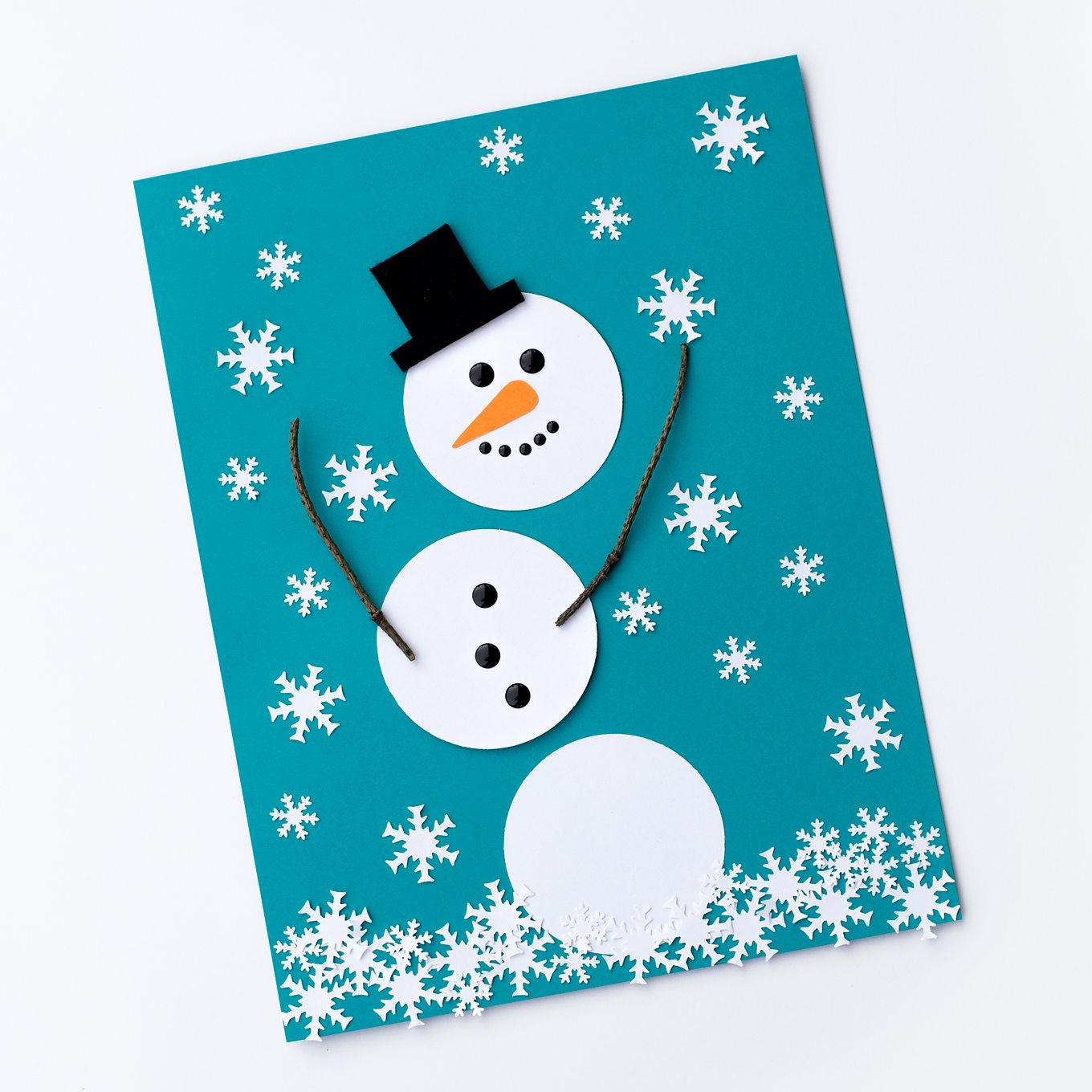 Aren't they cute? Such fun winter art for kids.
Save This Craft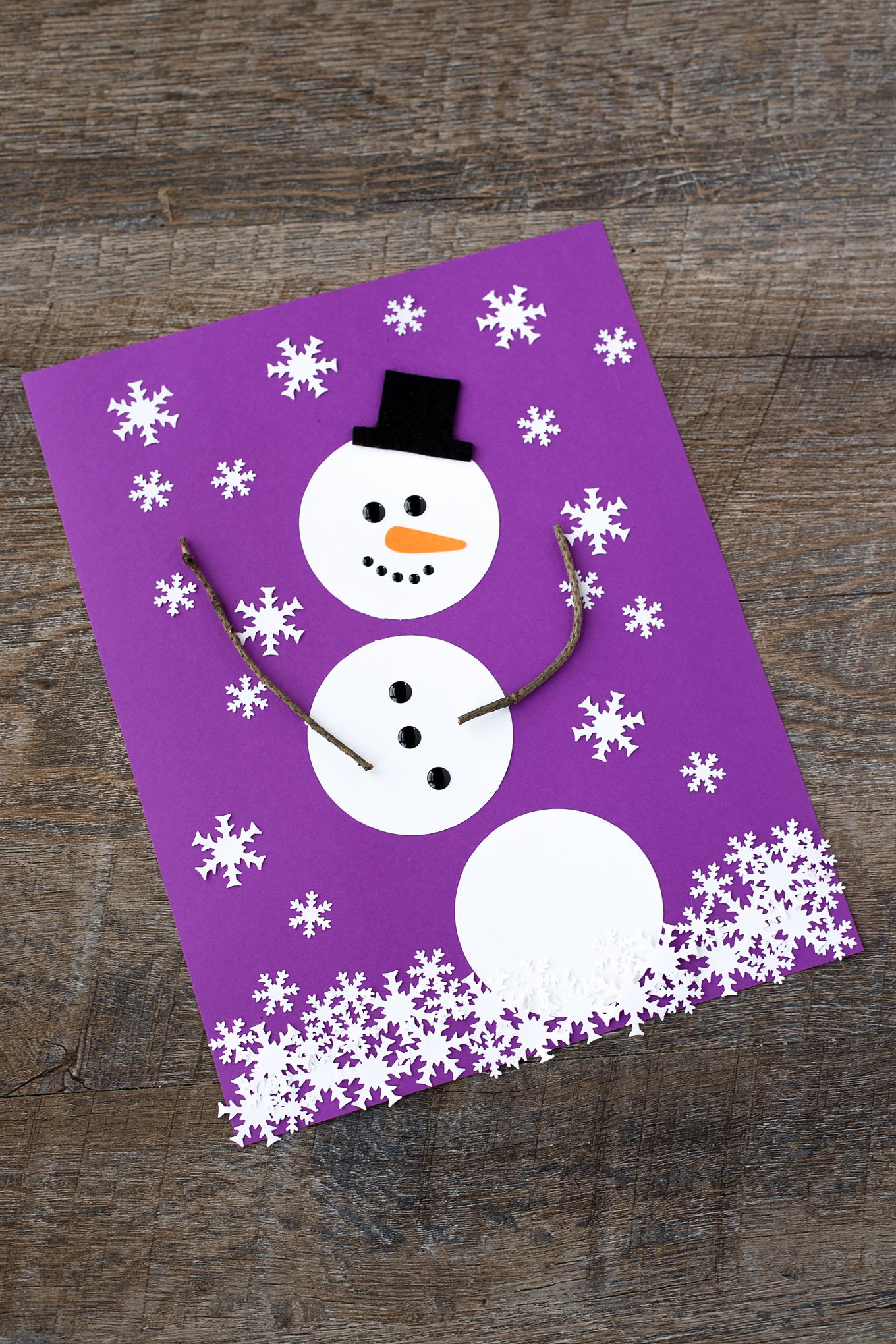 More Winter Crafts and Activities for Kids
Click the images below to view more creative winter crafts and activities for kids.