Inside: Looking for an easy and fun bee craft for kids? Our colorful bee craft includes a printable template, making it perfect for home or school. 
Summer is the perfect season for bee crafts! Whether kids are learning about honeybees, summer, or simply enjoying a creative activity at home, this easy and fun bee craft is a fun way to extend your summer unit.
Related: Easy and Fun Paper Flower Cards for Kids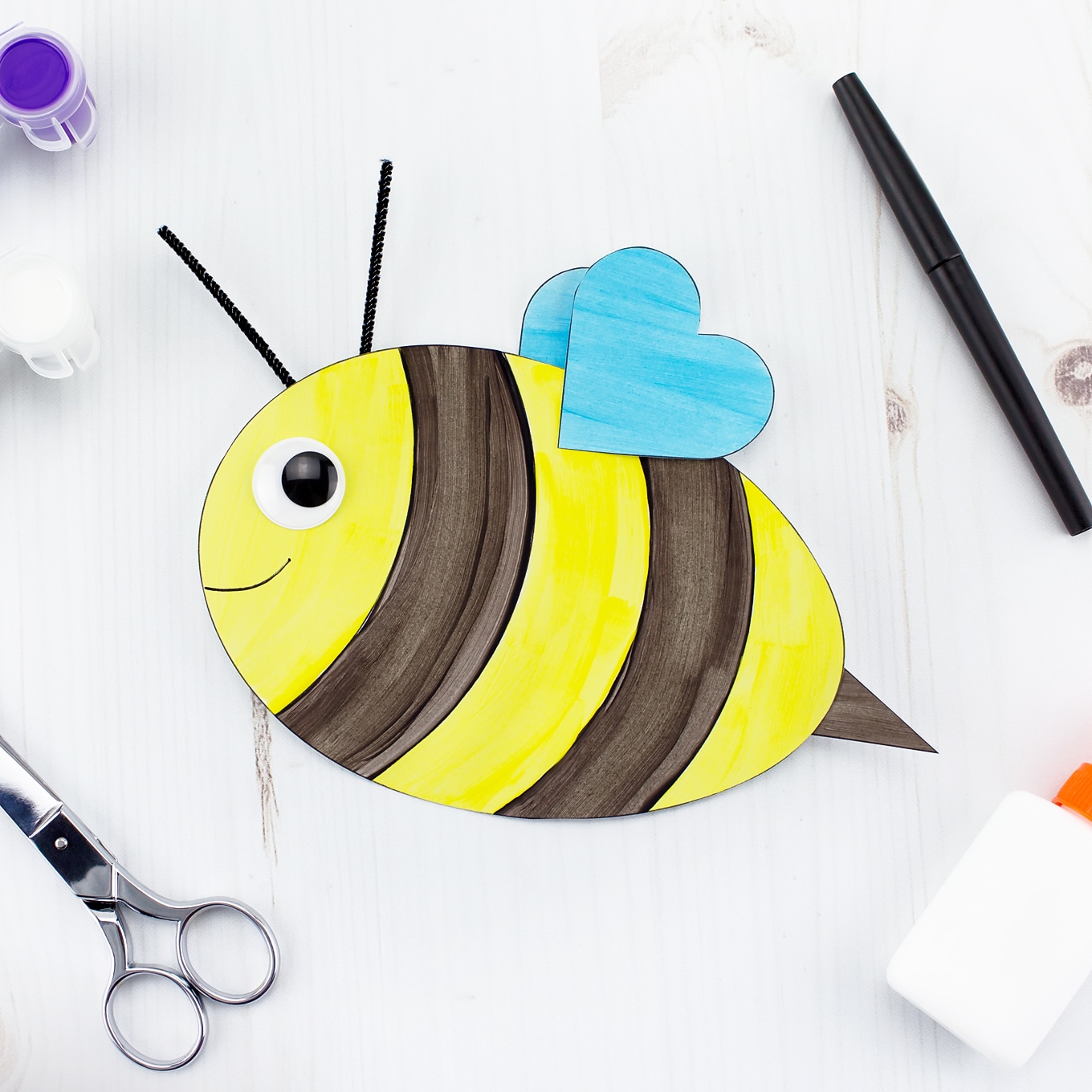 MY LATEST VIDEOS
How to Make an Easy and Fun Paper Bee Craft
This grinning Bee Craft is a fun craft for kids to make for friends and family! Pair it with:
• The Honey Bee Man by Lela Nargi
• A summer writing prompt
• Books about insects
This colorful craft would look adorable on a school bulletin board or at home on the refrigerator.
Related: Easy and Fun Paper Bird Craft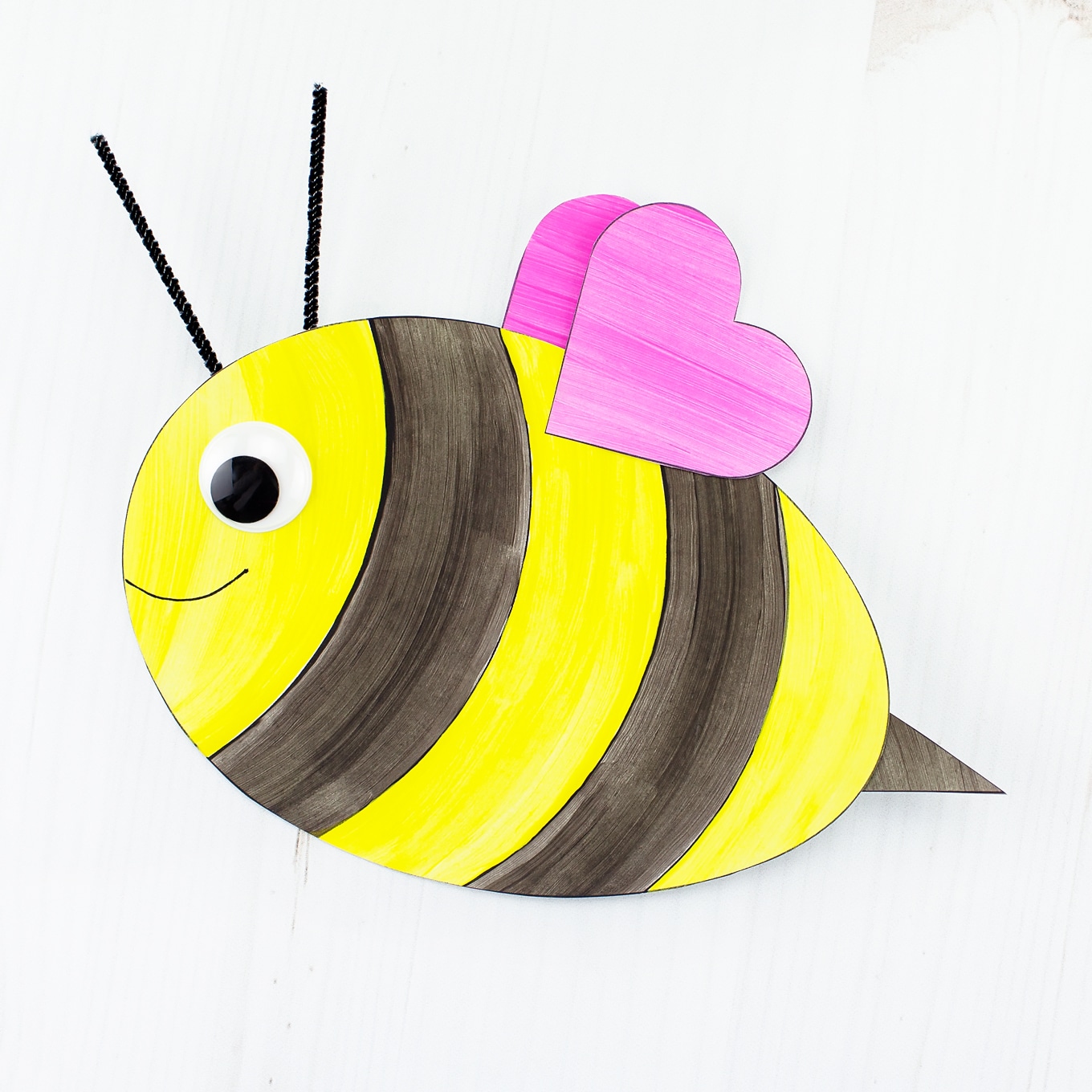 To Make This Bee Craft You Will Need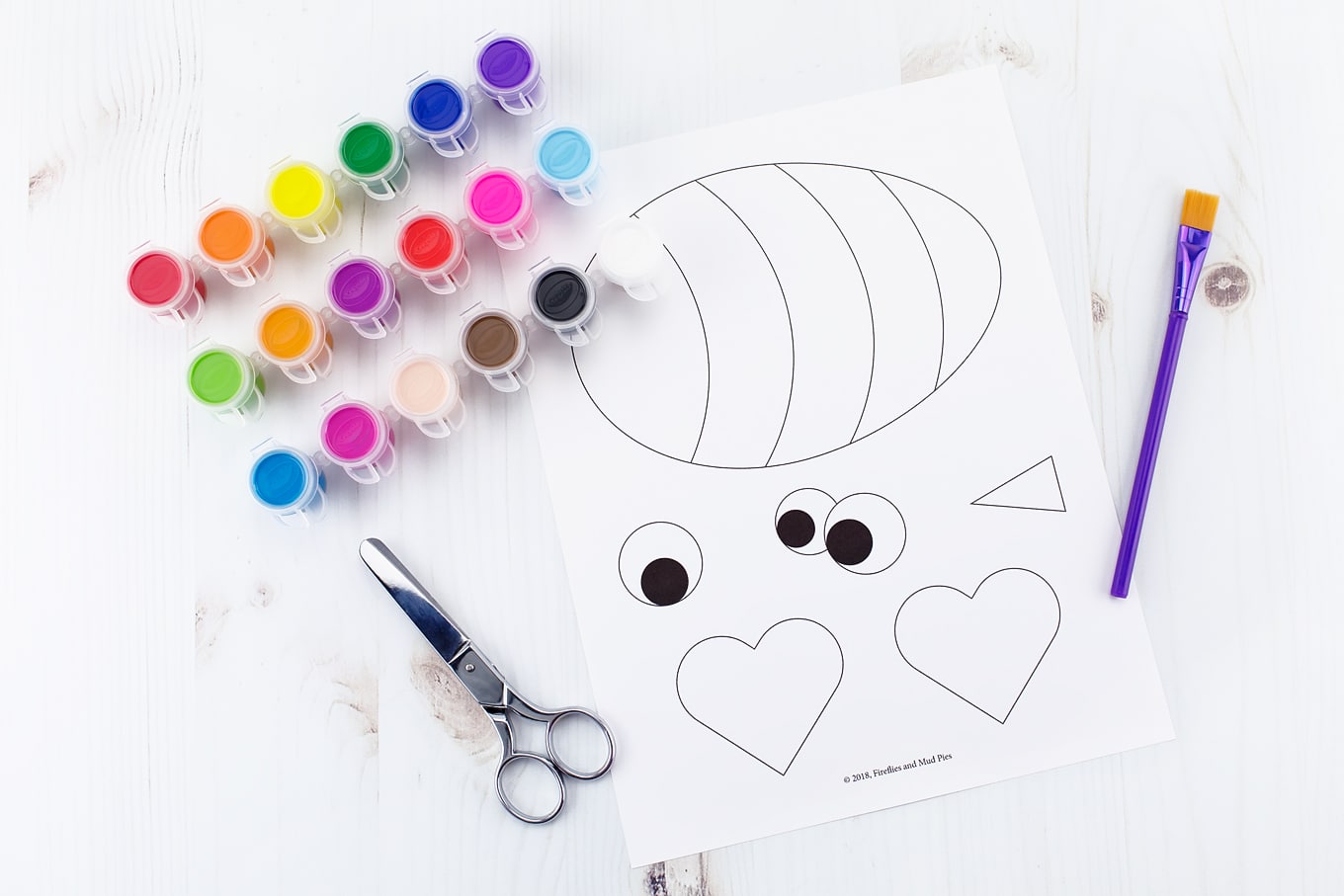 Directions for Paper Bee Craft
1. Print the template on white cardstock. You will need one template per child. When you are printing this template, be sure to have "actual size" checked in your printer menu.
2. Invite kids to paint their template with washable paint.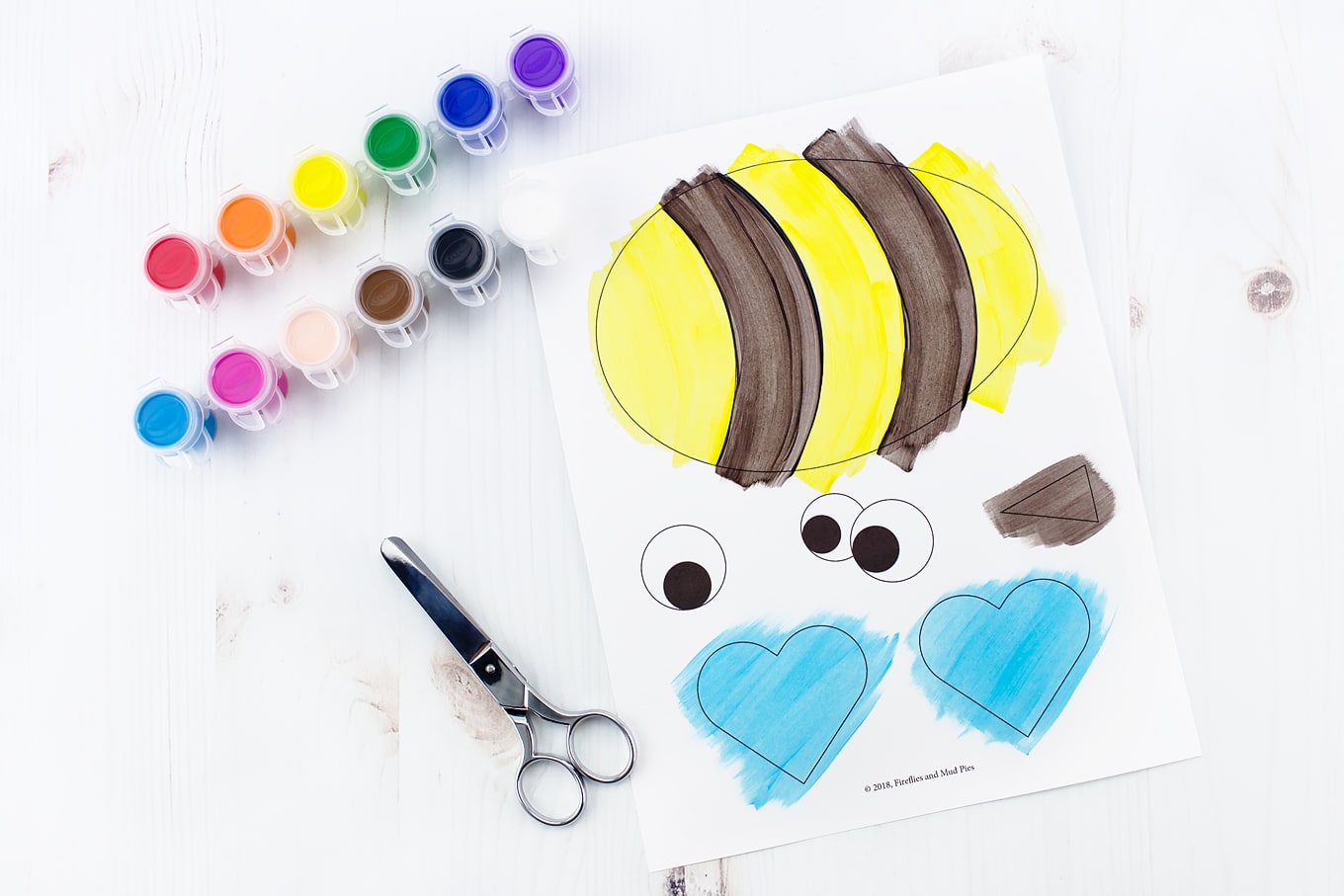 3. When the paint is dry, invite kids to cut out their shapes.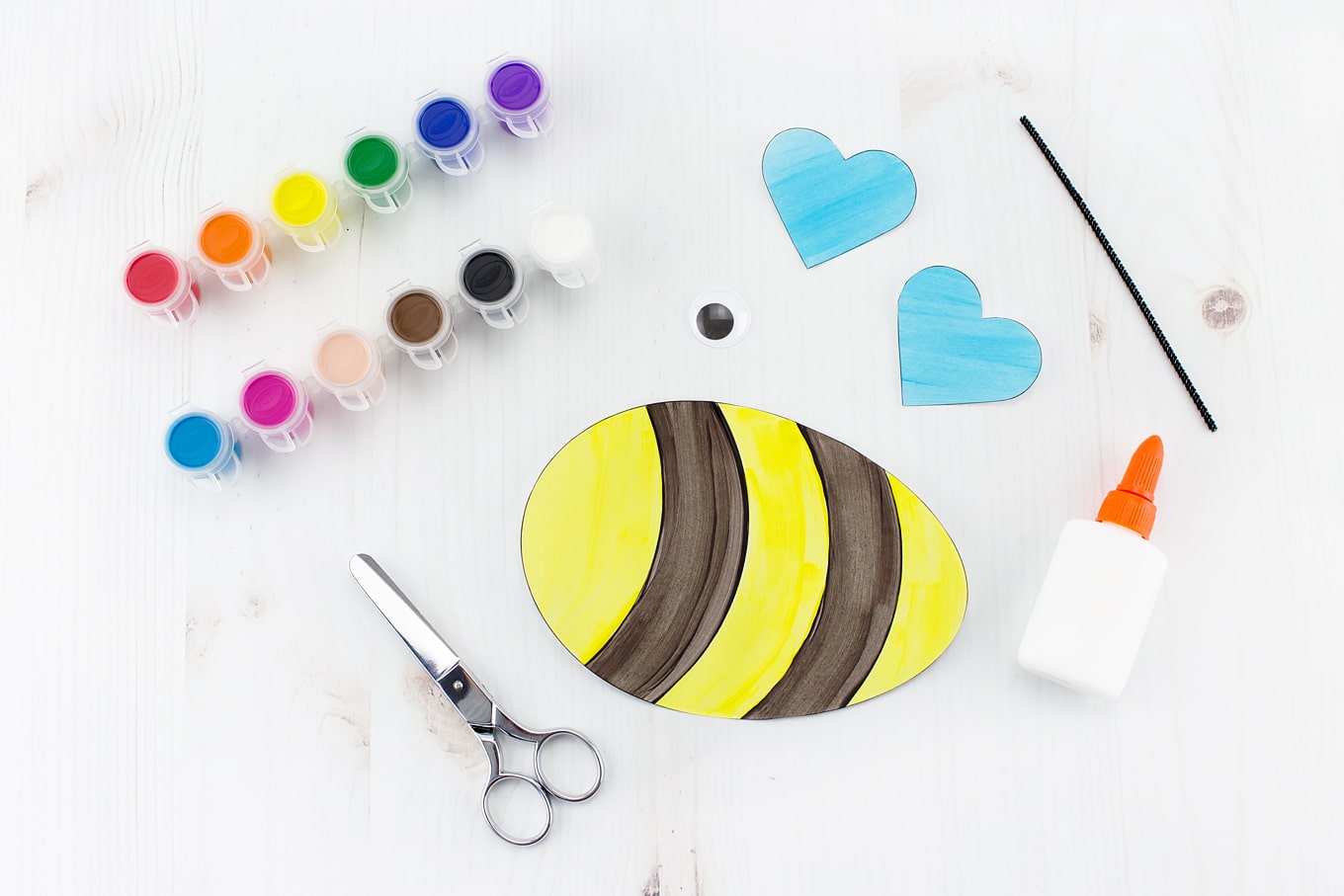 4. Glue the bee's wings, stinger, and eye to the body with tacky craft glue. Draw a mouth on the bee's face with a black marker.
5. Draw a mouth on the bee's face with a black marker.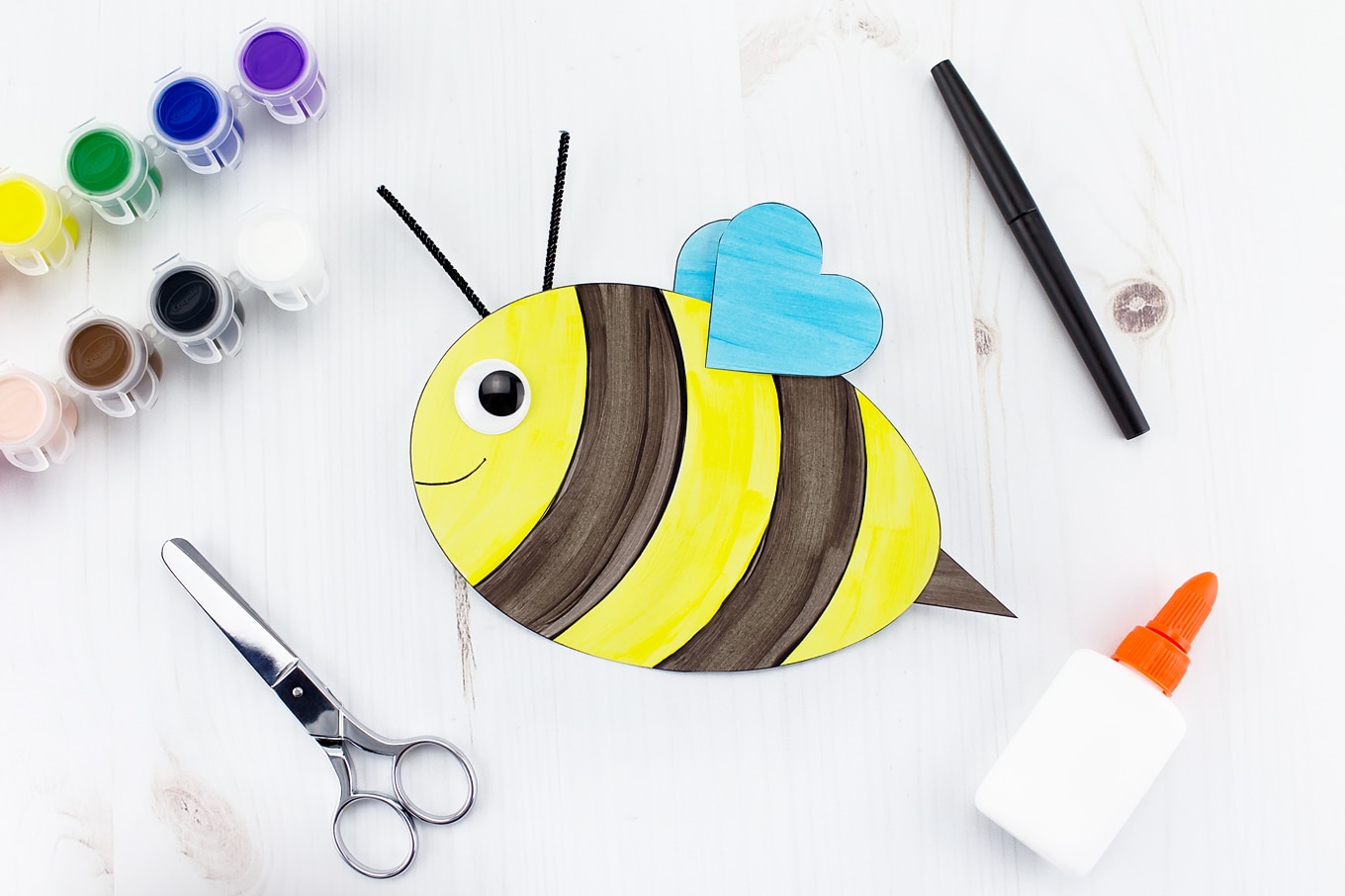 6. Last, fold the black pipe cleaner in half, then tape it to the back of the bee's head to make antennae.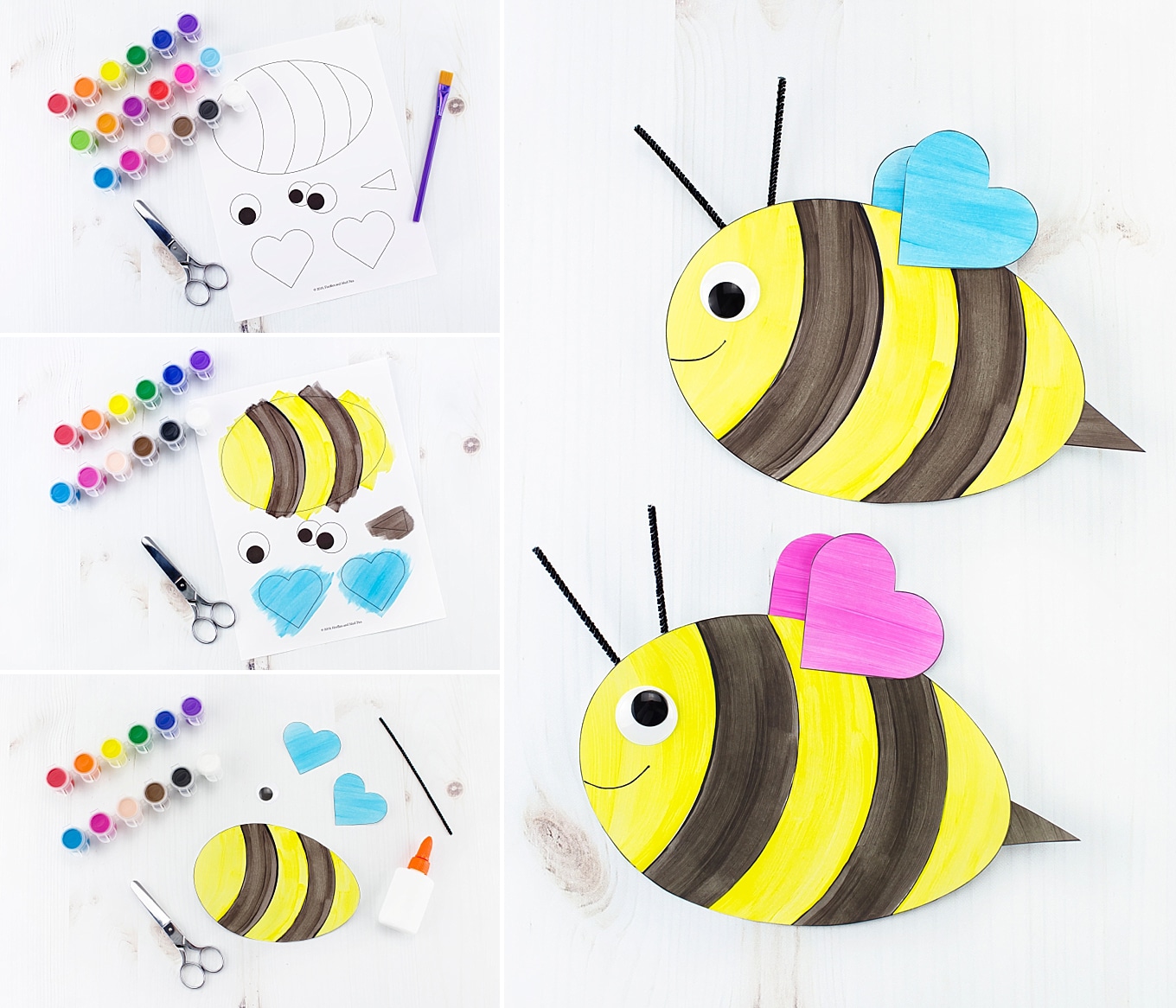 Video Tutorial: Paper Bee Craft
Watch the video below to be guided through each step of this craft. You can view more easy kids craft tutorials on our Facebook Page, Teachers Pay Teachers Page, or right here on our website.
Save This Craft
Don't forget to save this craft on Pinterest for later! Be sure you are following along with Fireflies and Mud Pies here.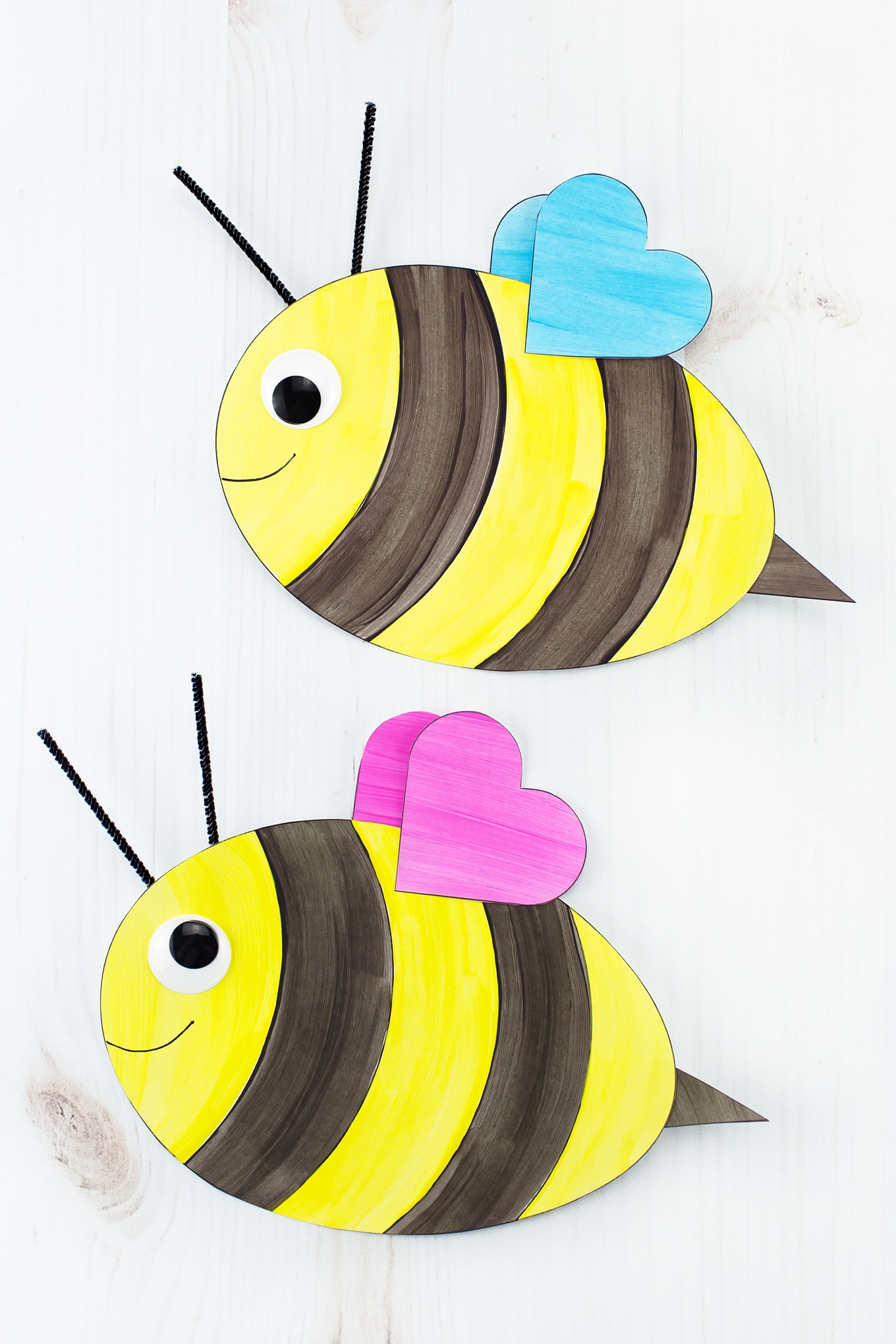 More Insect Crafts for Kids
Click the images below to view more creative insect crafts for kids.