Recently, while shopping at Target for birthday party supplies, my oldest noticed that the Valentine's Day, St. Patrick's Day, and Easter decorations were all being displayed at the same time. (I noticed the bathing suits and how right at that very moment, my pants suddenly seemed too tight!) He especially liked some funny striped St. Patrick's Day Leprechaun Straws. "A leprechaun mustache, Mommy!" he said. They were cute, but the price tag wasn't. I took a mental picture and decided we would make them ourselves.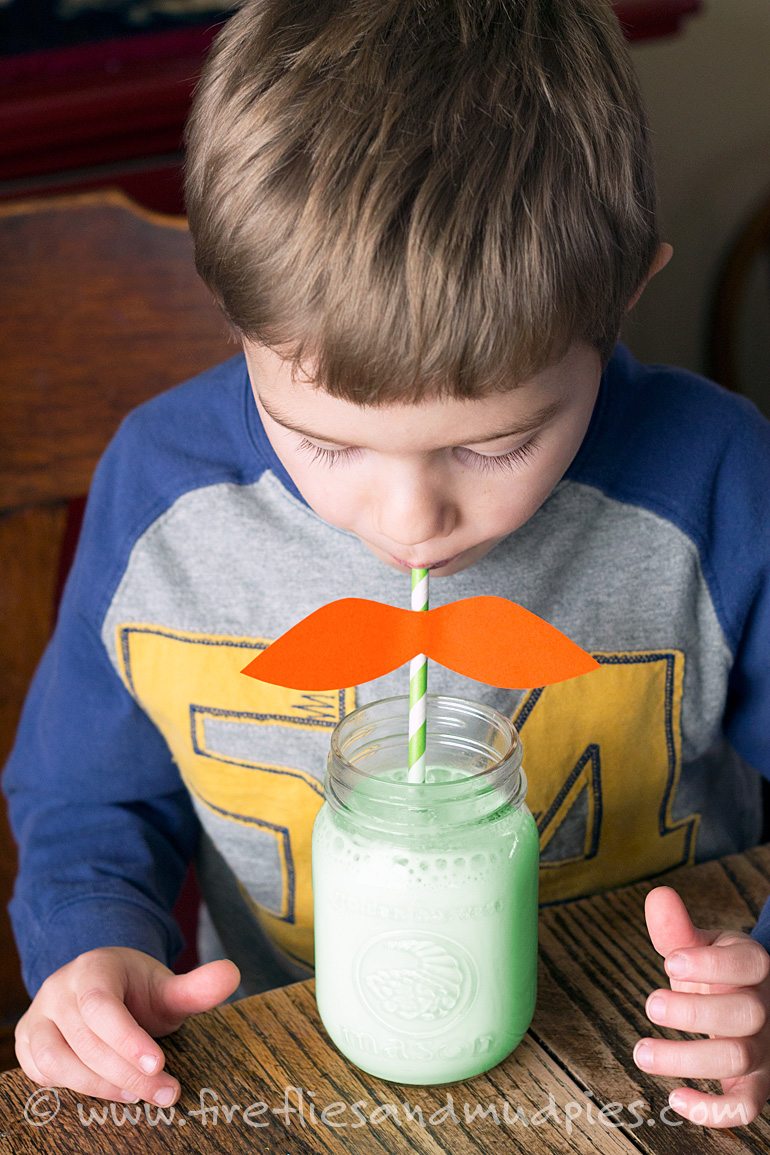 This post contains affiliate links. Opinions are my own.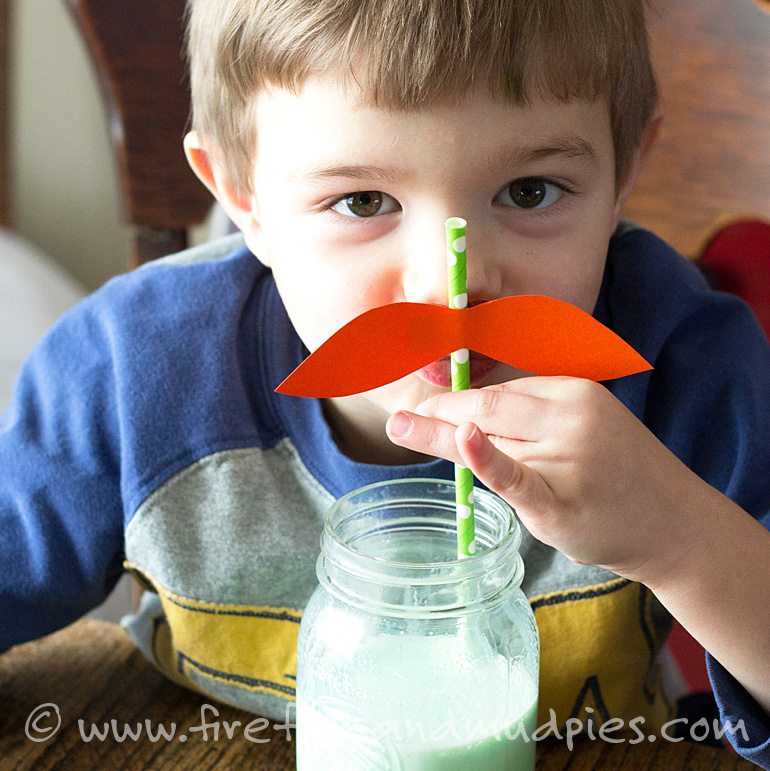 St. Patrick's Day Leprechaun Straws
Materials:
Directions:
Draw a mustache on the orange paper then cut it out. Use a glue dot to attach the mustache to the straw. If desired, cover the back of the straw with a small strip of orange paper.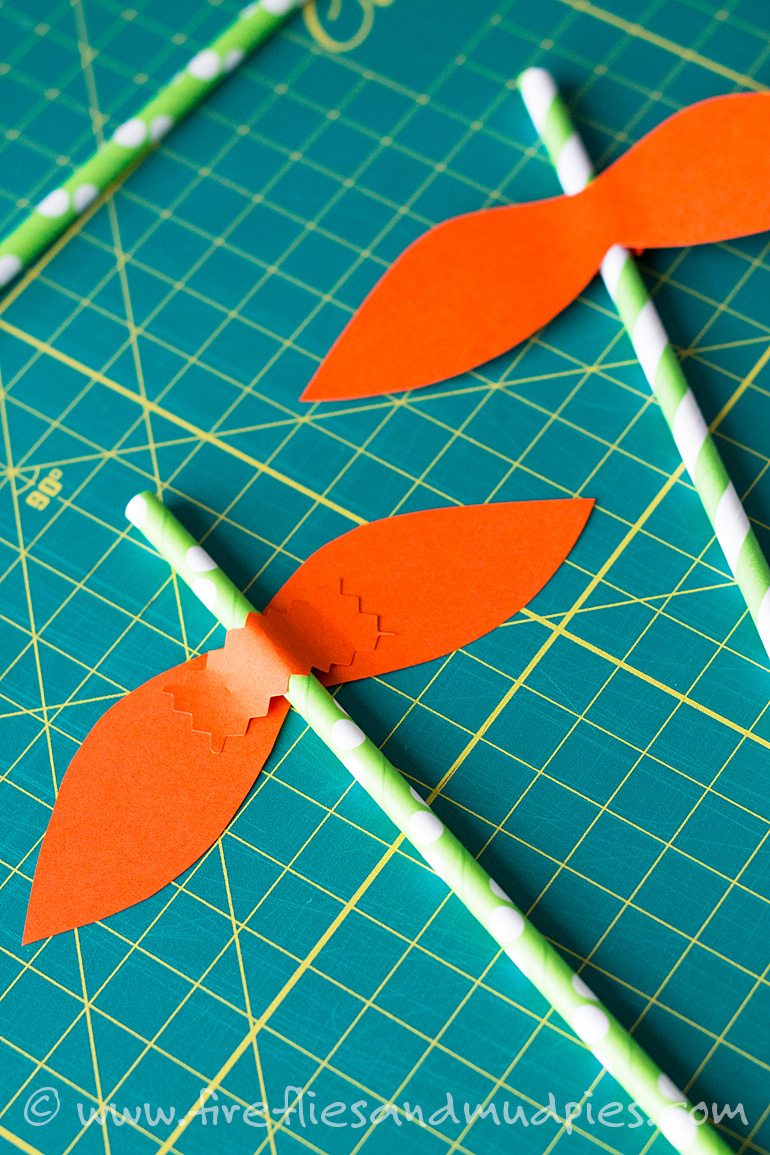 Add 2-3 drops of green food coloring to a glass of milk to make "Leprechaun Milk." Your children will be surprised!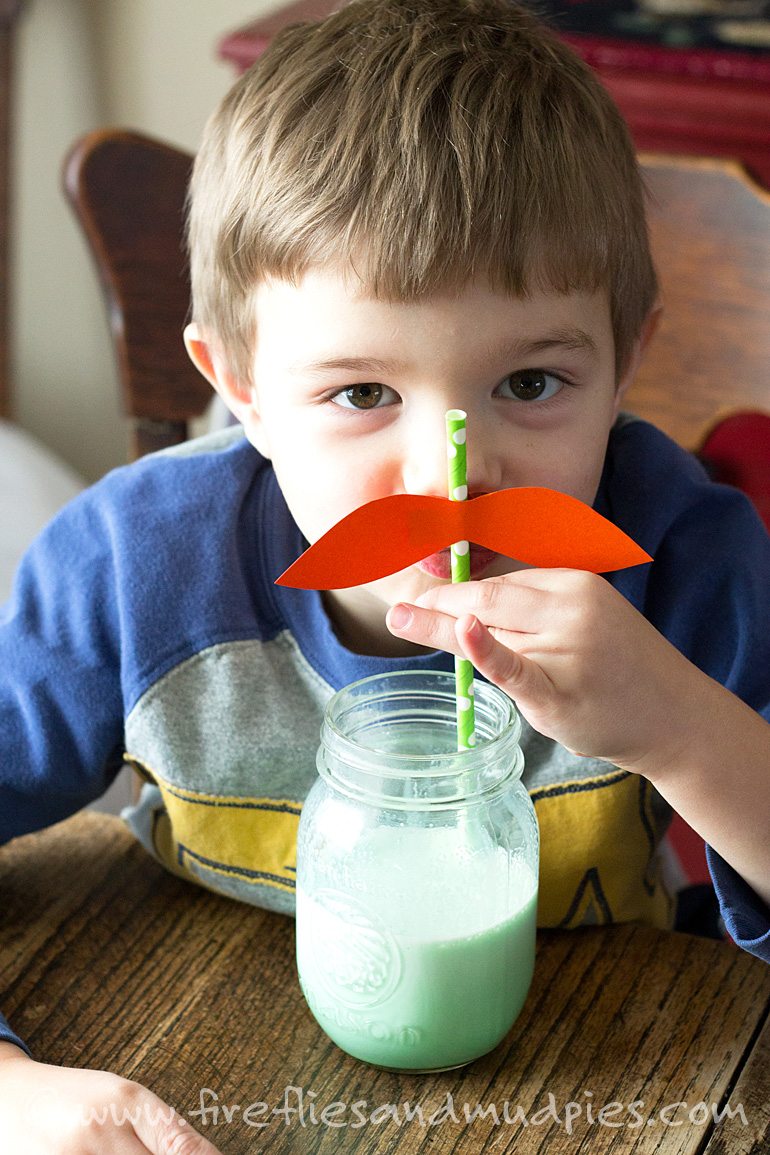 St. Patrick's Day Crafts
Shared below are 5 crafts perfect for St. Patrick's Day!
Rainbow Suncatchers by Fireflies and Mud Pies
Use beads and pipe cleaners to create a beautiful rainbow suncatcher.
Felt Shamrocks by Molly Moo
Attach them to a barrette or headband for a super cute accessory!
Taste-safe Rainbow Fingerpaints by Fireflies and Mud Pies
Paint a beautiful rainbow with these easy homemade paints.
St. Patrick's Day Appliqué by Buggy and Buddy
How to make adorable shamrock appliqués—cute for boys and girls!
No Mess Shiny Pot of Gold Craft by Inner Child Fun
Enjoy chocolate AND a craft with your kiddo at the same time! Curious? Click to the link to learn more.