In this post, learn how to make Giant Craft Stick Macaroni Penguins, an adorable and fun winter activity for crafters of all ages.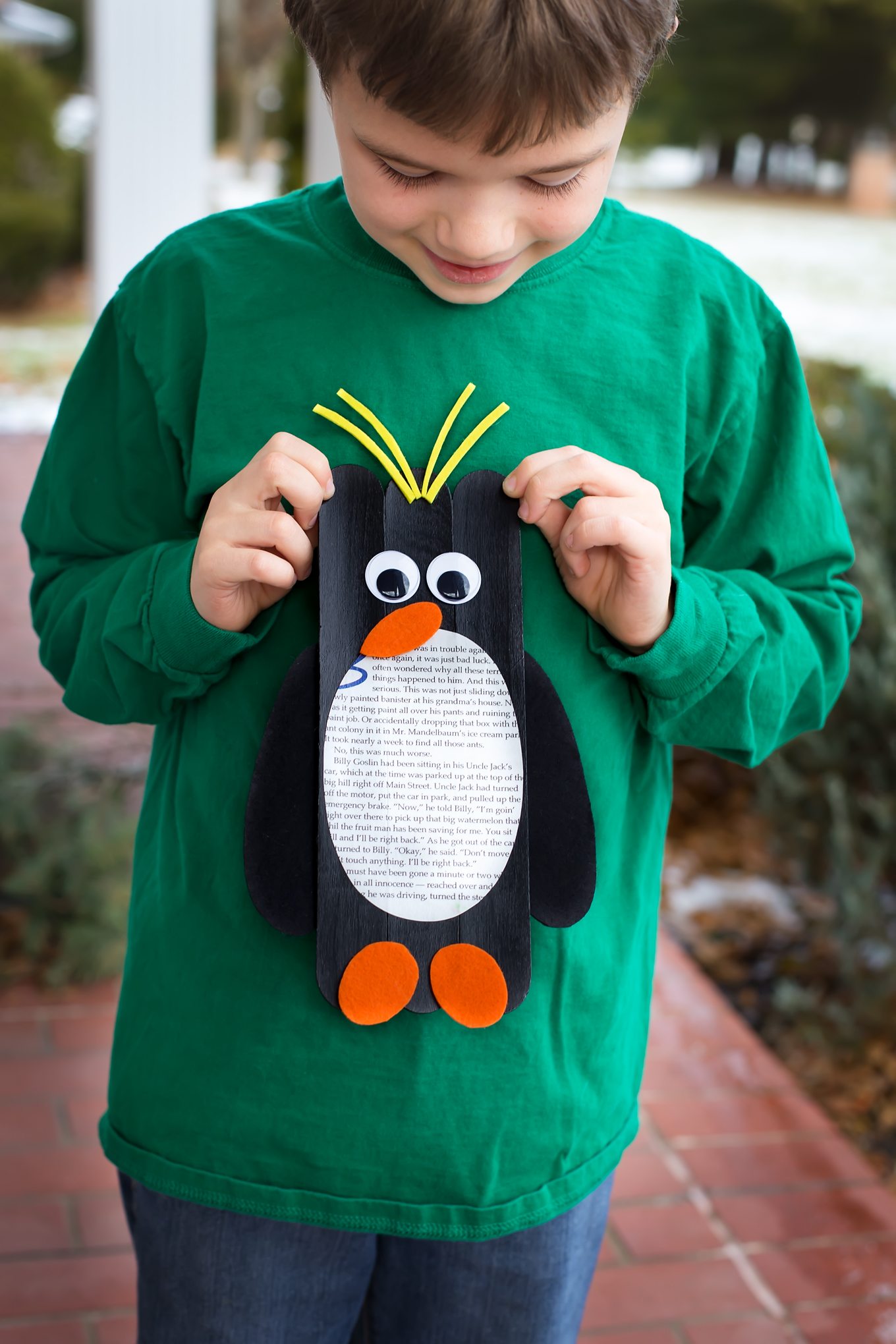 This post contains affiliate links. Opinions are my own.
Giant Craft Stick Macaroni Penguins
My youngest son adores penguins, so it didn't surprise me when he asked to make penguins during afternoon art time the other day. I had been itching to use our new giant craft sticks, so his desire to make penguins was perfect timing! The giant craft sticks paired with felt, wiggly eyes, and newspaper make this winter craft whimsical and fun.
To make this craft you will need: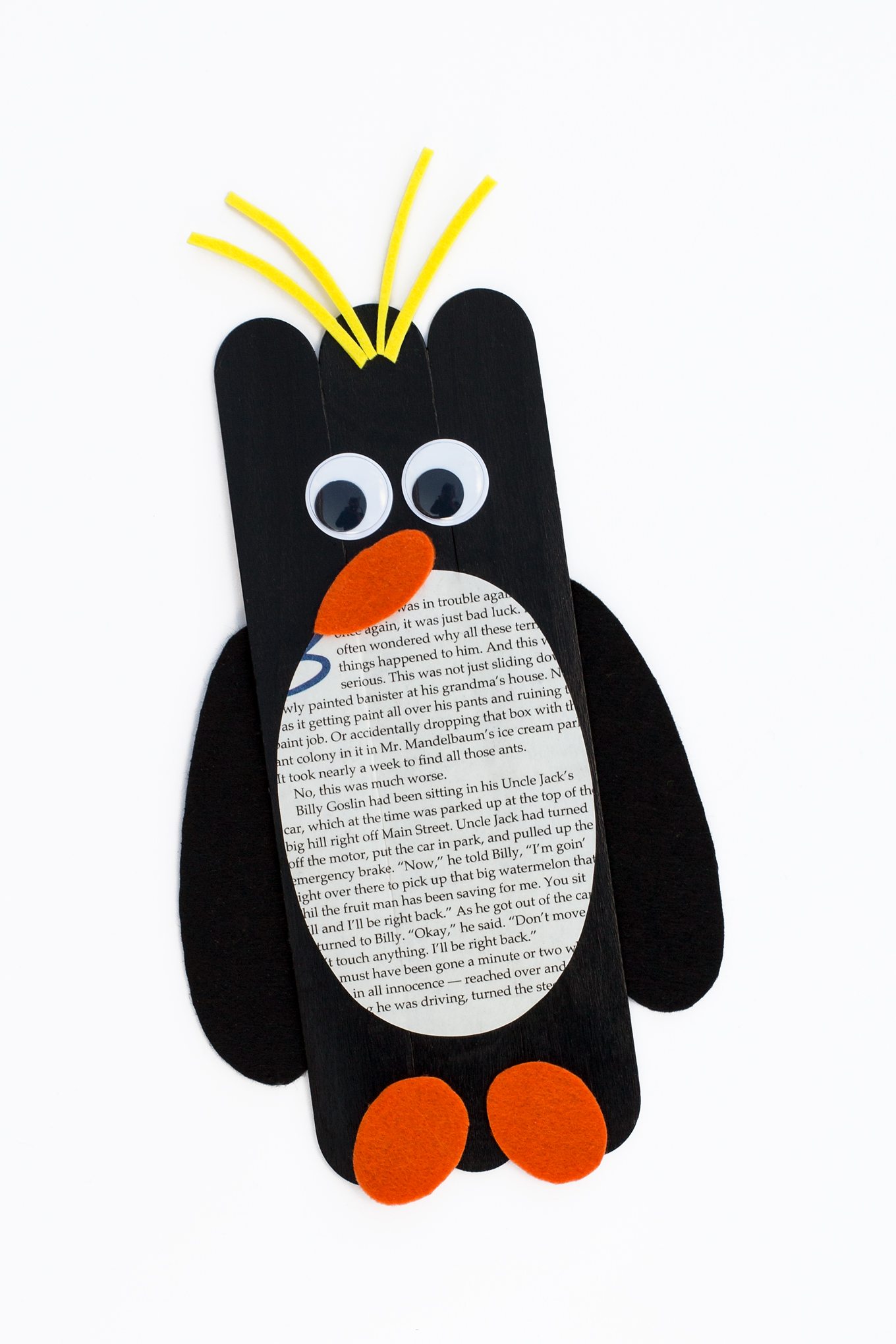 Directions
After gathering supplies, align 3 giant craft sticks. Squeeze a line of glue down 1 mini craft stick, then lay it over the giant craft sticks. Repeat with a second mini craft stick, so that each trio of giant craft sticks is secured by 2 mini craft sticks. Allow the glue to dry completely.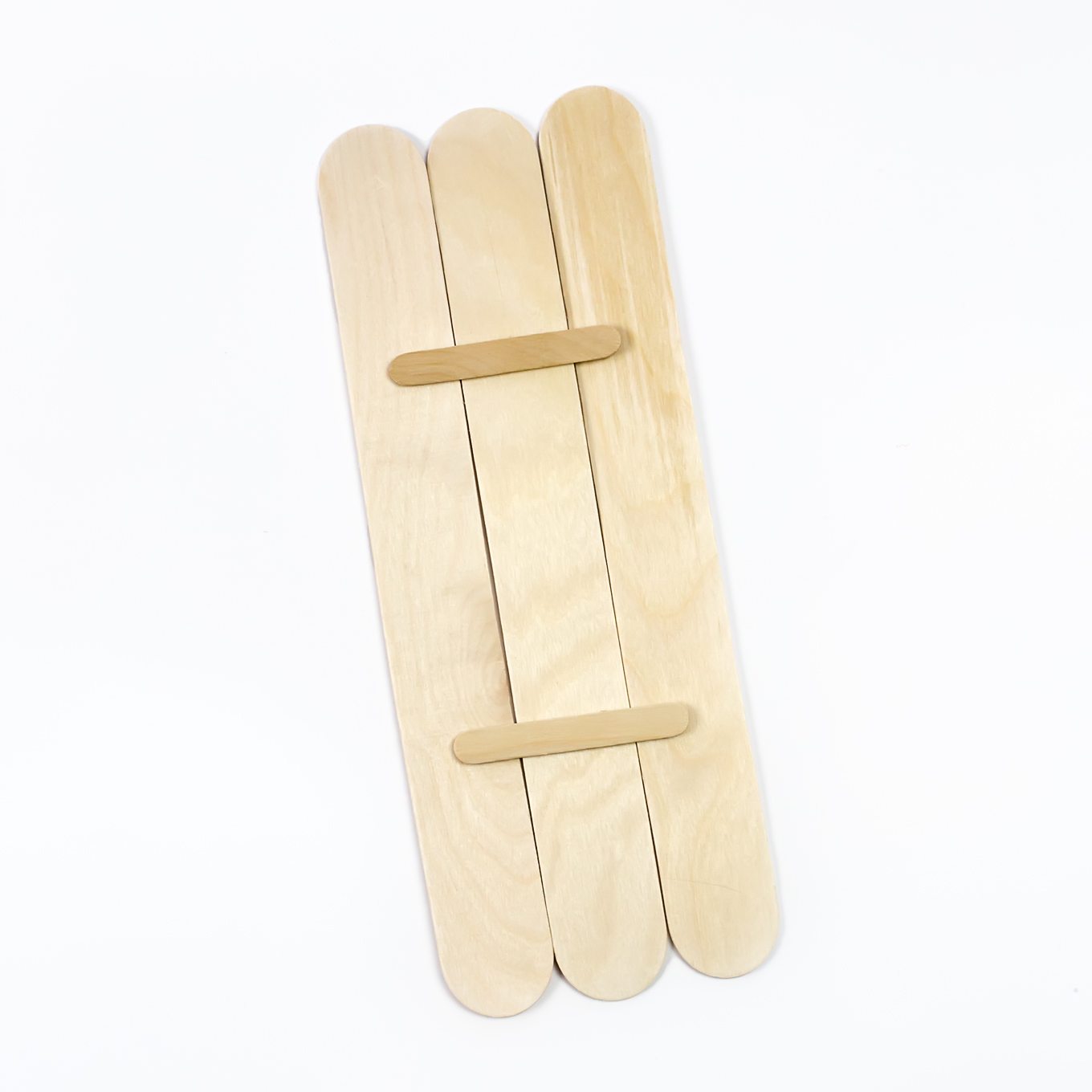 When the glue is dry, flip the craft sticks over and paint them black. While the black paint is drying, use scissors to cut an oval from the page of an old magazine or newspaper. When the paint is dry, spread Satin Mod Podge over the giant craft sticks. Lay the newspaper oval on top, then press it down with a brush dipped in Mod Podge.
While the Mod Podge is drying, cut an orange beak, orange feet, yellow feathers, and black wings from the felt. When the Mod Podge is dry, glue all of the penguin's body parts to the wood with tacky craft glue.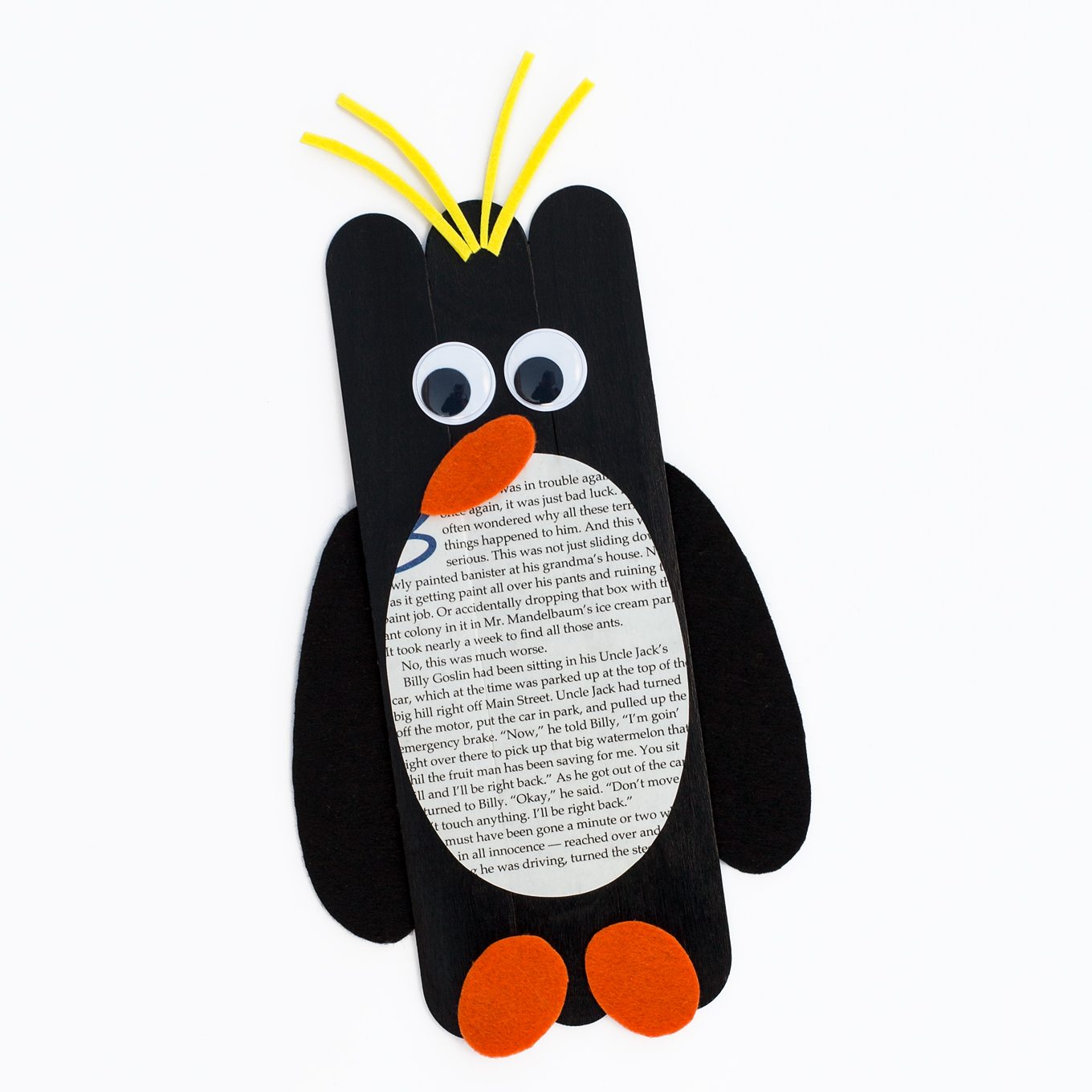 If desired, glue a loop of ribbon to the back of the penguin so it can be used as an ornament or hung on doors and walls!
Related Crafts and Activities
Click the images below to view related crafts and activities, perfect for winter!