Next to campfires, my favorite smell in the entire world is fresh bread. The boys love when I bake Cinnamon Swirl Bread. It's amazing fresh out of the oven, delicious toasted with butter, and makes lovely french toast for breakfast.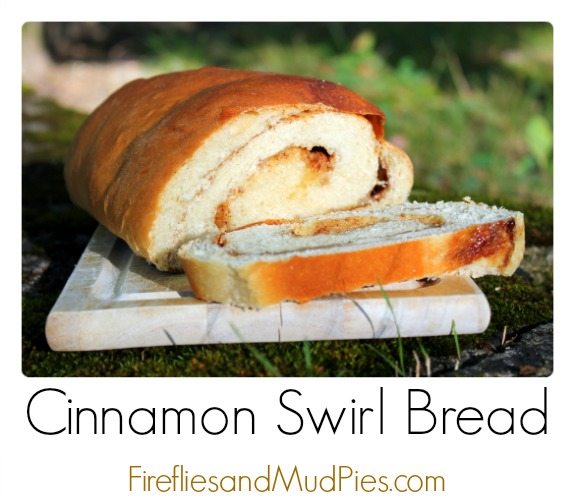 Cinnamon Swirl Bread (adapted from Amish White Bread)
Ingredients:
2 cups of warm water
2/3 cup of sugar
1 1/2 TBSP of active dry yeast
1 1/2 TSP of salt
1/4 cup of vegetable oil
6 cups of unbleached bread flour
Directions:
1. Dissolve the sugar in the warm water. Add the yeast and allow it to proof until it resembles a creamy foam. I use unprocessed cane sugar, hence the brown color.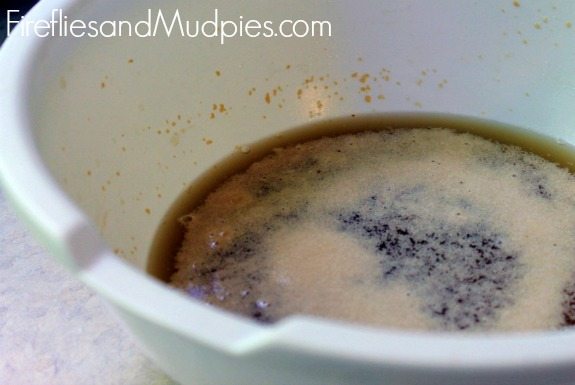 2. Stir the salt and oil into the yeast.
3. Add the flour, one cup at a time. I like to use a whisk to mix in the first 3 cups to ensure a smooth dough. I switch to a spoon for the last 3 cups.
4. Turn out the dough onto a lightly floured surface and knead until smooth and elastic (about 10 minutes).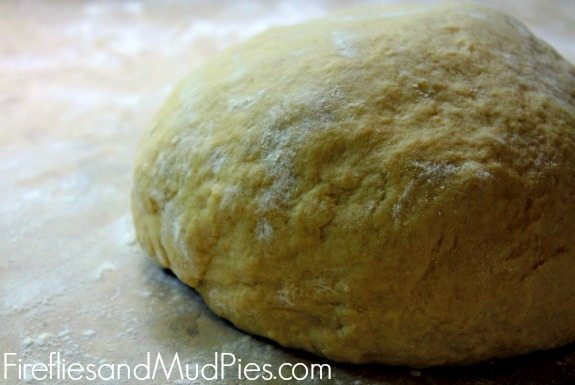 5. Place the dough into an oiled bowl. Cover it with a damp cloth or plastic wrap. Allow it to rise until doubled (about 1 hour).
6. Punch the dough down. Knead it for a few minutes, then divide it in half. If you want to make plain Amish White Bread, shape loaves and allow them to rise for 30 minutes (sometimes I use an oiled bread pan . . . sometimes I place the loaves on a parchment paper lined cookie sheet and slash them). If you want to make Cinnamon Swirl Bread, roll out the dough and sprinkle it with brown sugar and cinnamon (I don't have measurements for you. Just do what looks right!). After the dough is covered in brown sugar and cinnamon, roll it up and pinch the seams shut. Place the loaf onto a parchment paper lined cookie sheet and allow it to rise for 30 minutes.
7. Bake at 350 degrees for 30 minutes.
Easy Bread Machine Adaptation
Half the recipe and place the ingredients into your bread machine according to the manufacturer's directions. Set the bread machine to the dough cycle. When the dough is ready, turn it out and bake as directed above. (I only use my bread machine to prepare dough. I don't care for the flavor, texture, or look of bread baked in the machine.)
Do you bake homemade bread for your family? Do you only prepare it for special occasions, or do you bake a daily loaf? I hope that someday, when my boys are grown, the scent of homemade bread will remind them of me!