Soothing, calming, and appropriate for any season, an epsom salt tray is the perfect sensory activity for kids who need to wind down, relax, or calm angry feelings.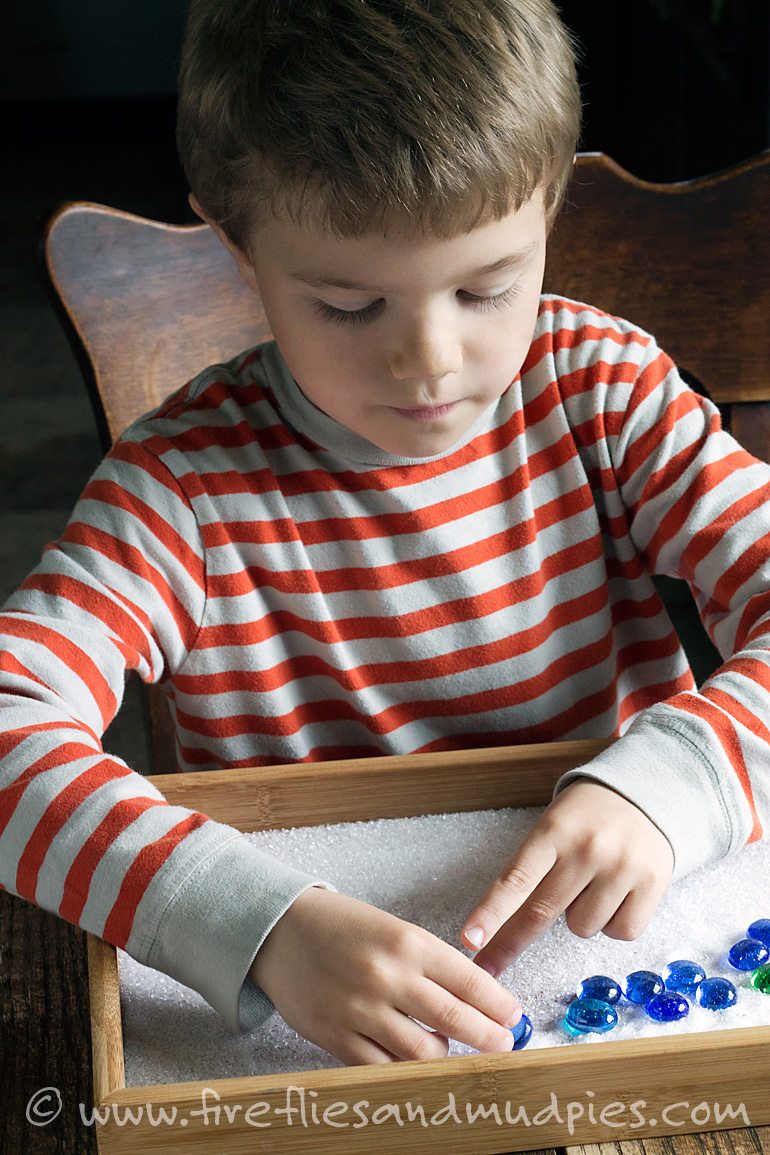 My youngest son enjoyed playing in the epsom salt with glass gems and miniature dragons. He made patterns, created imaginative scenes, pretended the gems were dragon's eggs, and even practiced writing his name in the salt. He liked the texture between his fingers and the way the salt poured easily out of his hand. He happily played and created for hours!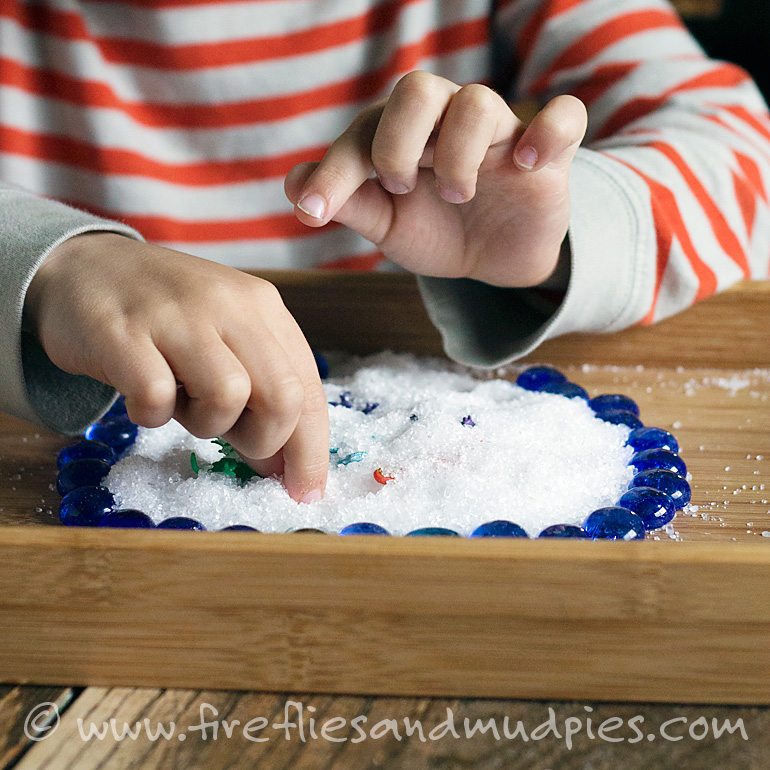 Calming Epsom Salt Sensory Play
Materials:

MY LATEST VIDEOS
Directions:
Stir the epsom salts and essential oil together with a fork, then pour the mixture into a tray. I used Stress Away™ essential oil because it's my son's favorite and immediately creates an atmosphere of peace and relaxation. Both of my boys refer to Stress Away™ as "The Relaxing Oil."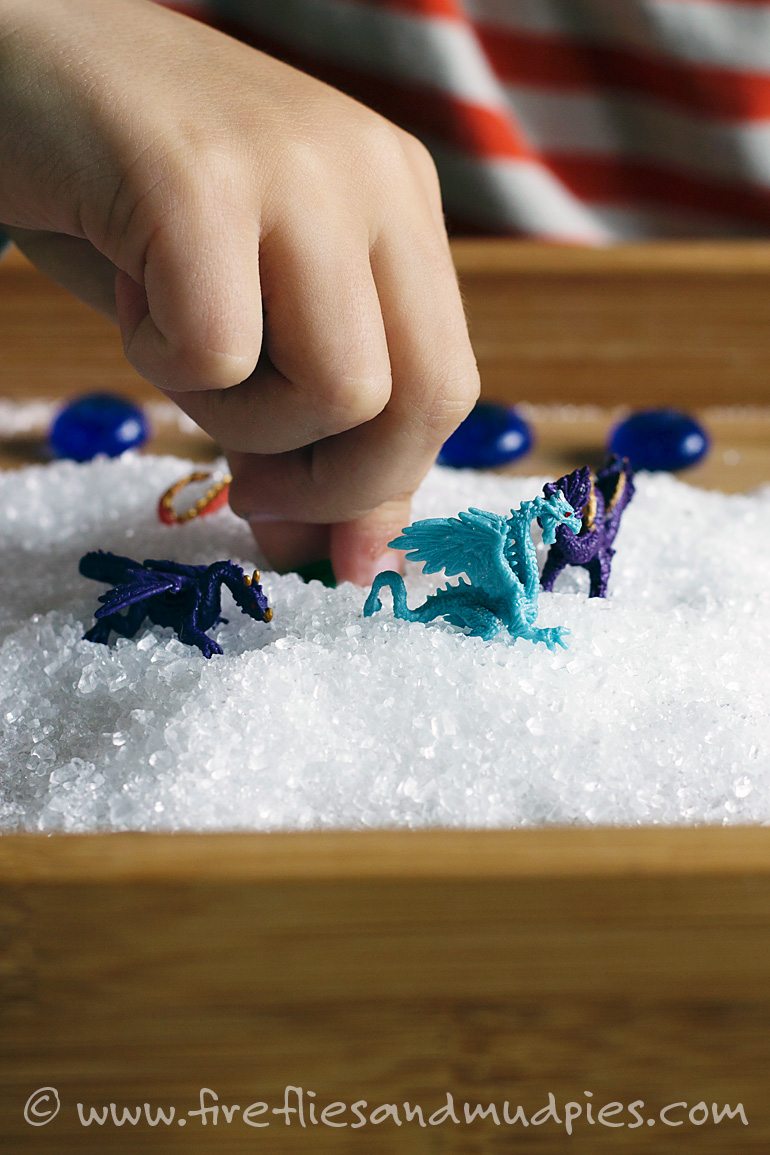 When playtime is over, save the salts in a mason jar for another day. (I added 2 more drops of Stress Away™ and dumped the epsom salts into a warm bath—for me!)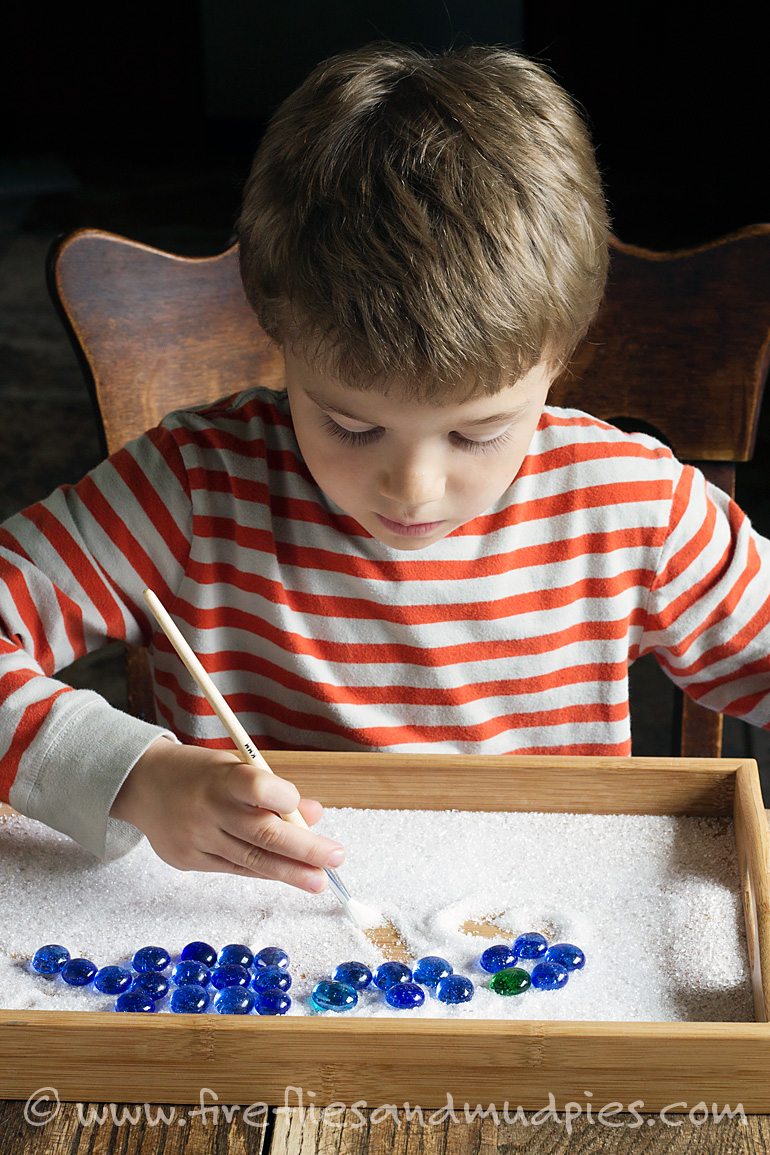 More Essential Oil Sensory Play Tips
I use essential oils daily to support my family's health and well-being, but they are also wonderful to use in sensory play with kids. Here are some more creative ideas from talented kid bloggers!
Paint with the 5 Senses | The Sprout Mix
How to Create a Sensory Sandbox | Learning by Design
Scented Cotton Ball Matching Game for Kids | Rhythms of Play