Oh, has it been HOT this week! We've spent plenty of time in the creek, playing with mud, and jumping in the sprinkler to keep cool…but the boys needed something new to do. Water blaster games to the rescue!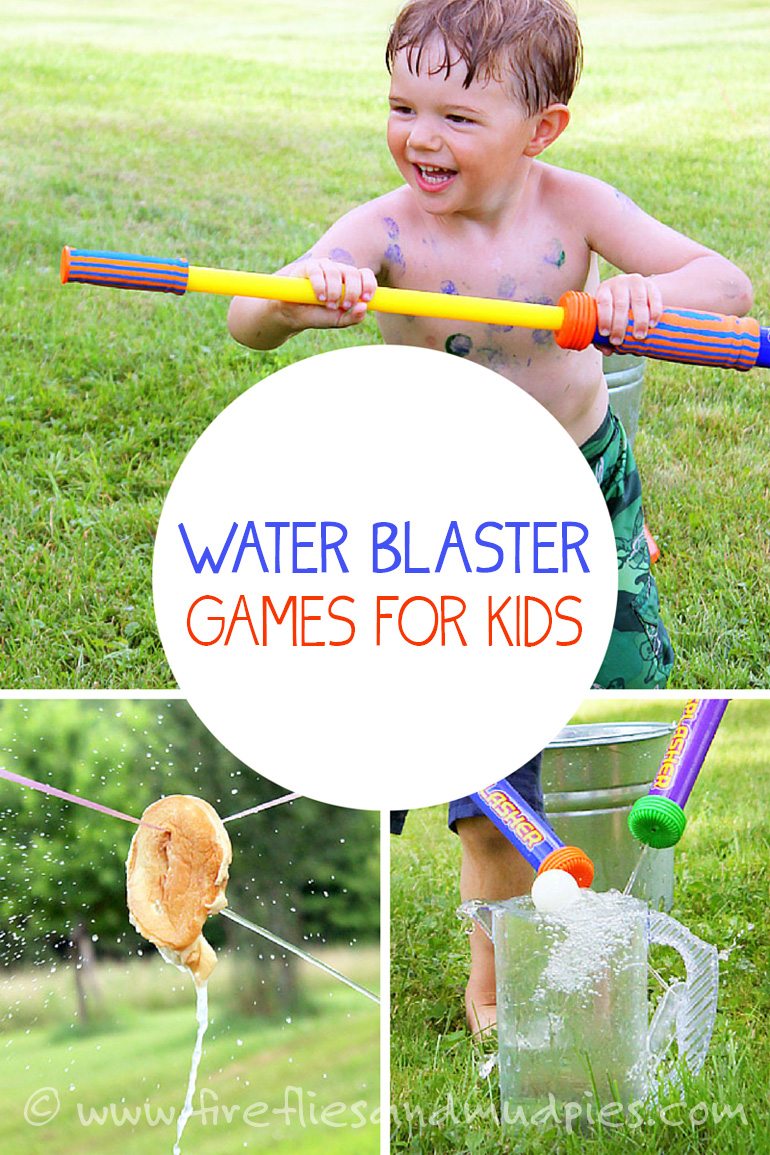 This post contains affiliate links. Opinions are my own.
We purchased our water blasters from the local dollar store. If you have a party sized group of kids playing, you might want to check these out. The boys were so excited to begin!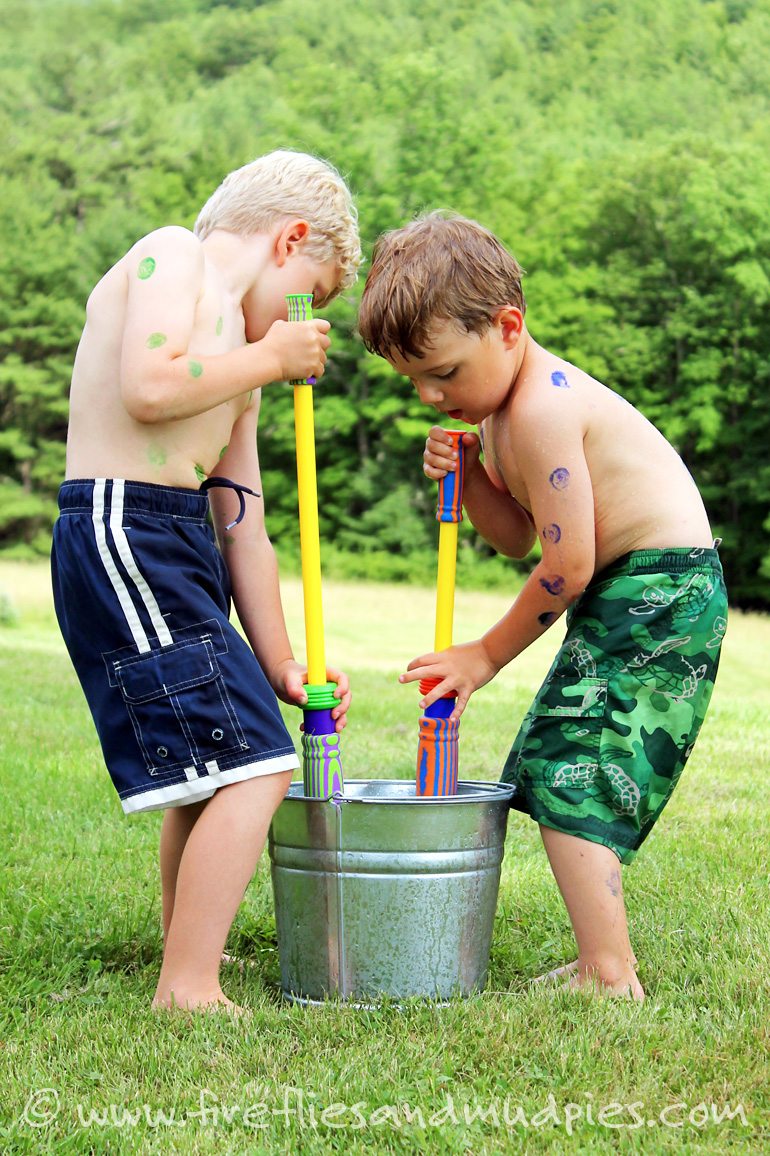 Dot Blaster Wars
To play Dot Blaster Wars, simply dot washable paint onto each child using a brush like this. When someone loses their dots, they are out. The child remaining with the most dots wins!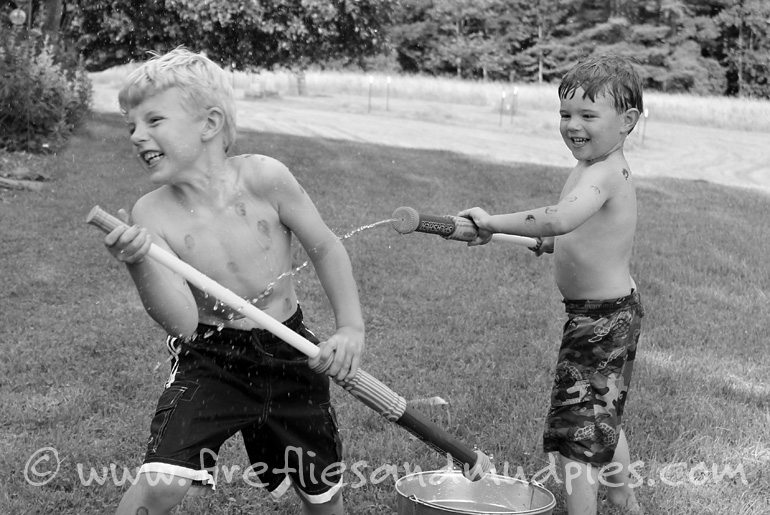 Ping-Pong Ball Float
To play Ping-Pong Ball Float you will need water blasters, one ping-pong ball, a bucket, and a pitcher. In this cooperative game, the children must work together to fill the pitcher to "float" the ping-pong ball out onto the ground.
It's harder than it looks!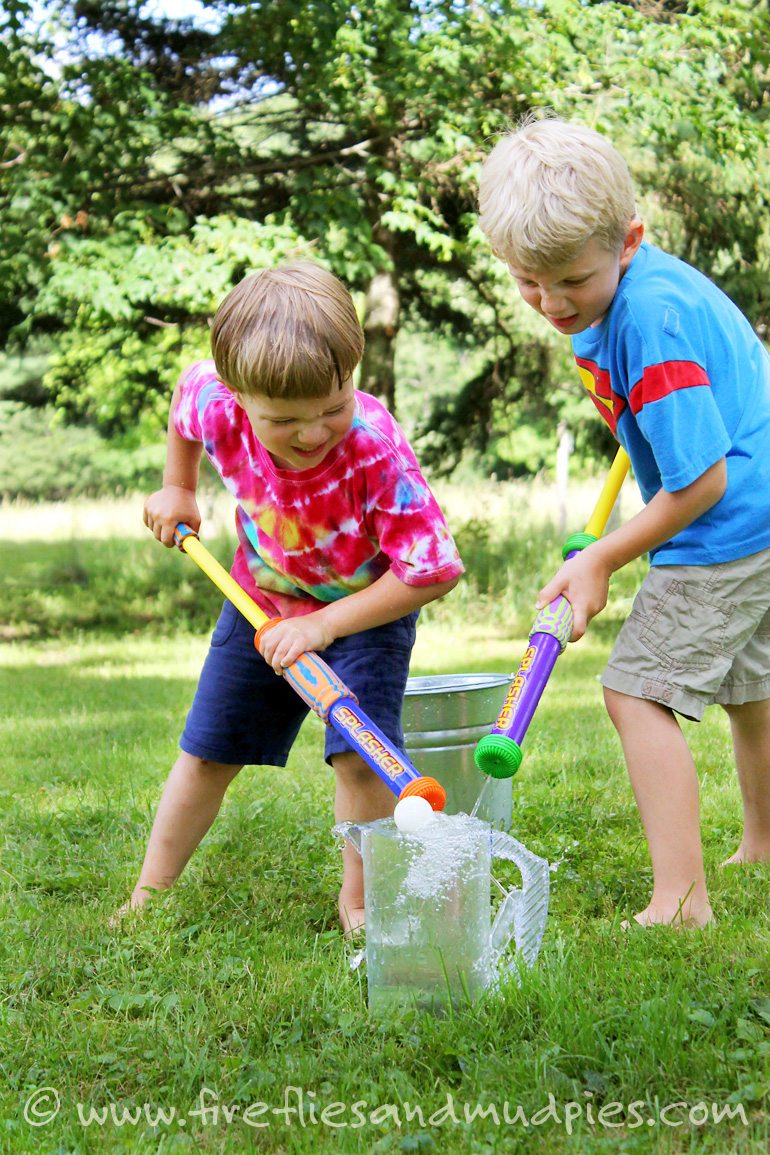 Bun Blasters
Though Bun Blasters sounds like a trendy new workout, this game is a wet, drippy, disgusting mess! To play, string stale hamburger buns in between trees. The player that blasts their bun off the line first is the winner!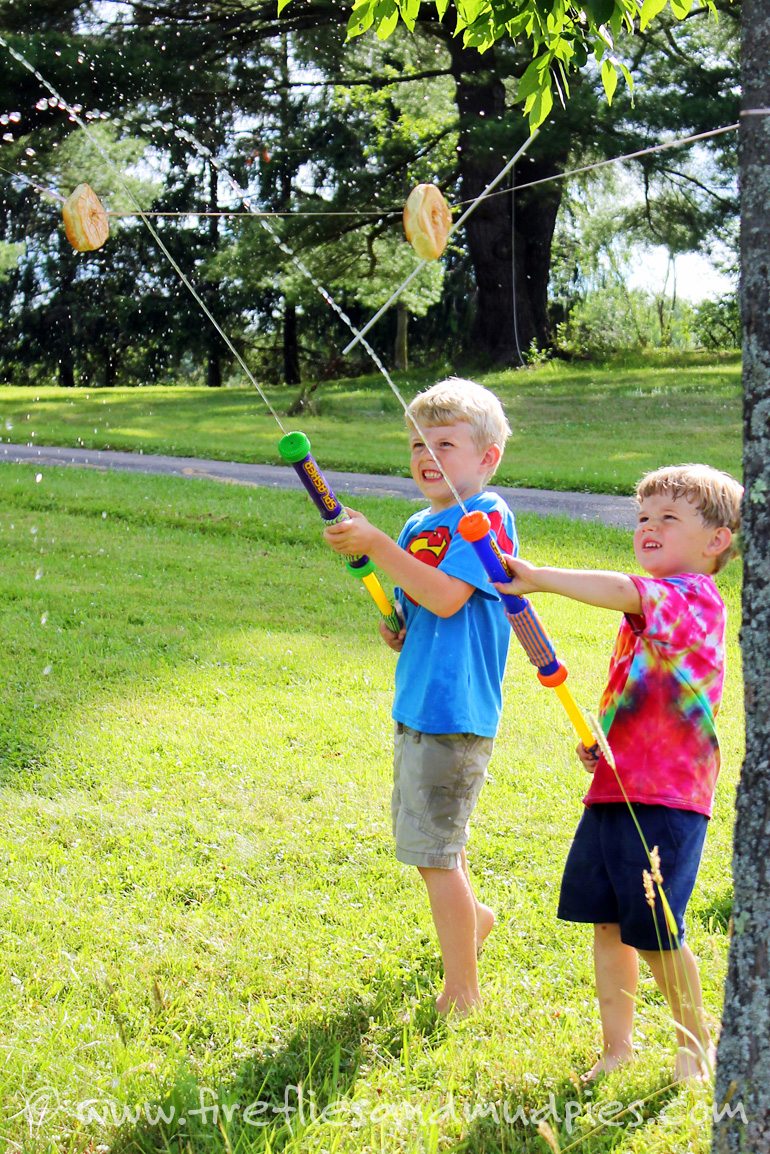 This game was their favorite!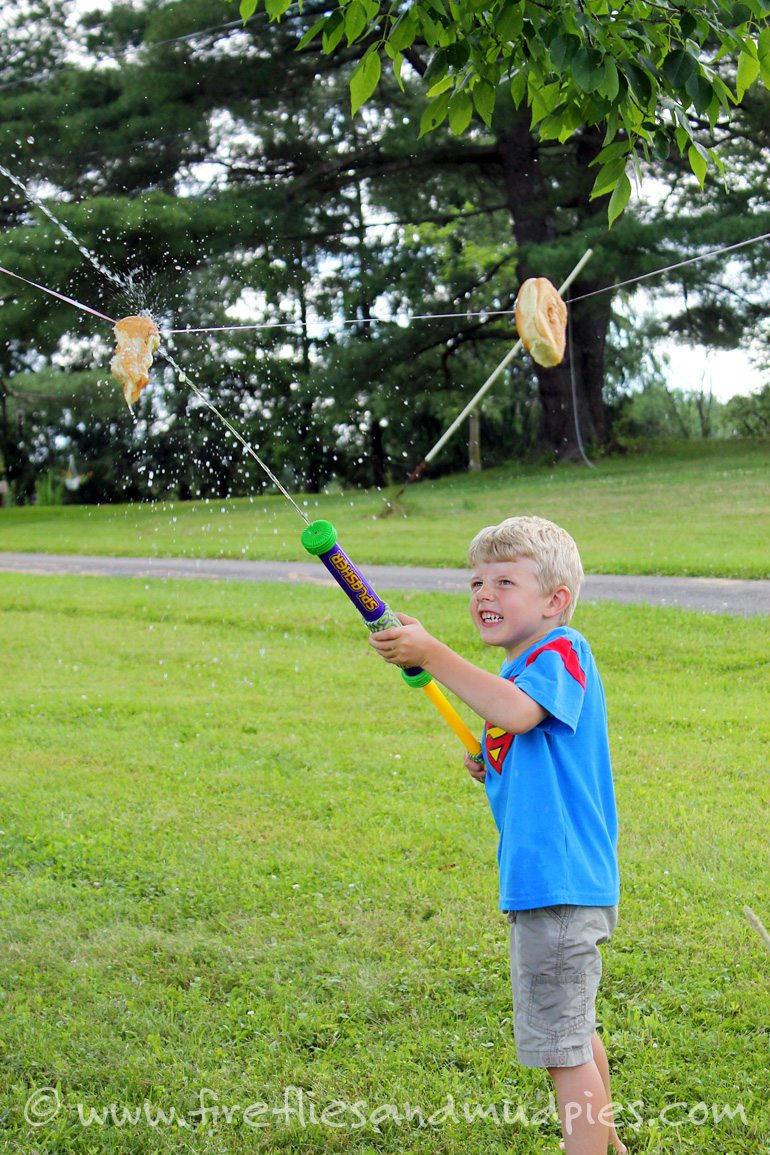 I had a lot of fun keeping the boys busy and cool with these games! Water blasters are definitely a summer must-have!
Don't Let the Fun Stop There
Kids love these fun summer games too!