Oh, the things my children collect! My youngest has been bringing pinecones home from 4K in his backpack for the past 2 weeks. He collects them during recess, packs them into his little denim pockets, transfers them to his mustard-yellow dinosaur backpack, then proudly gives them to me with a smile on his face. The collection has grown so large that we needed to do something about it.
Presenting our latest nature craft for kids, Pinecone Apples!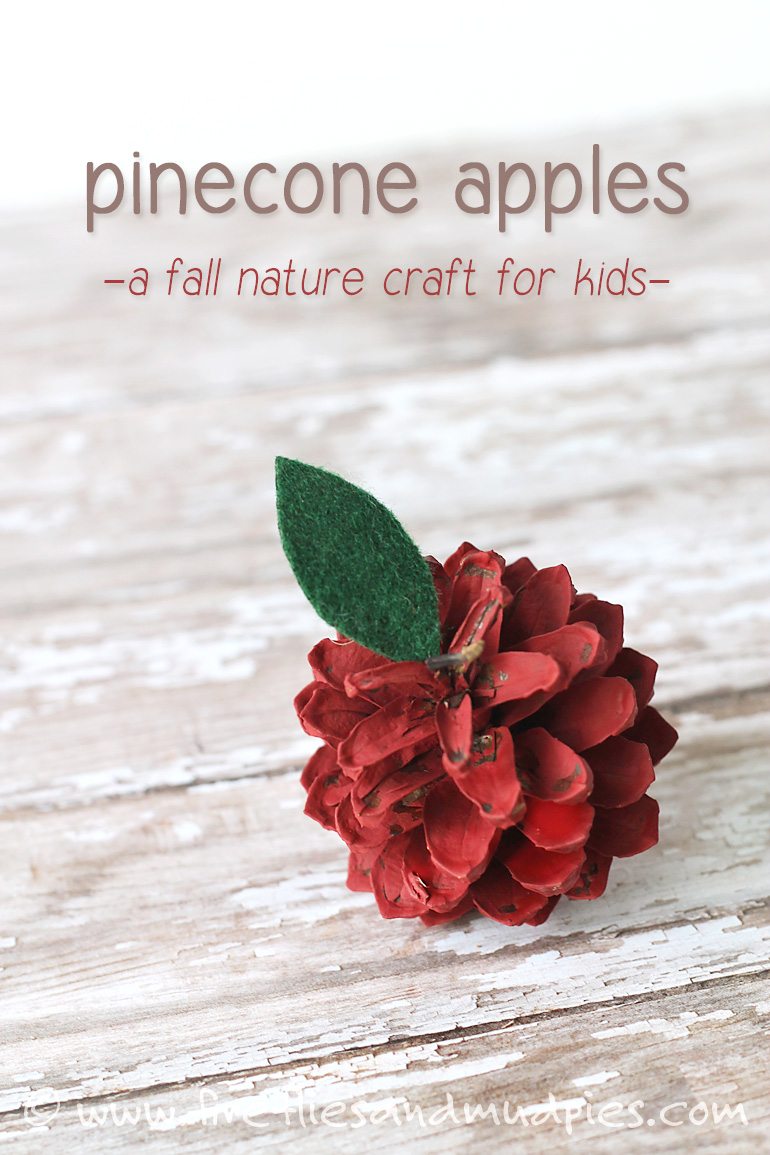 This post contains affiliate links. Opinions are my own.
As of today, most of our Pinecone Apples have gone back to school—as gifts for the 6 wonderful teachers in my children's lives! They really did turn out darling. The apples have a vintage, rustic appearance, and become a sweet ornament when paired with dyed twine.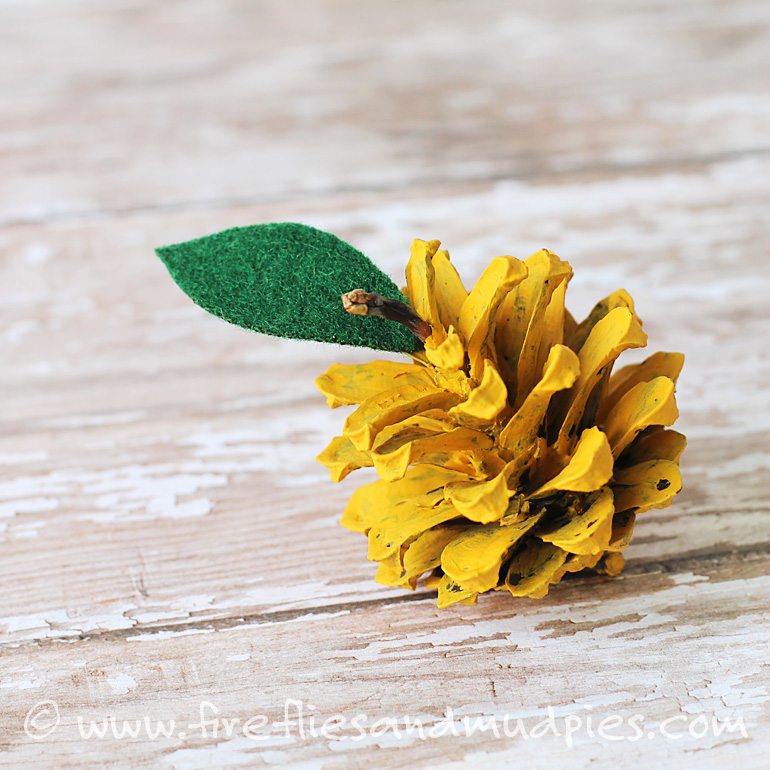 Pine Cone Apple Craft
Materials:
Directions:
1. Paint the pinecones. It doesn't matter if the kids paint sloppily, as that is what gives the apples their vintage, chipped-up appearance. My kids and I decided to leave the stem of the pinecone brown, reminiscent of an apple stem.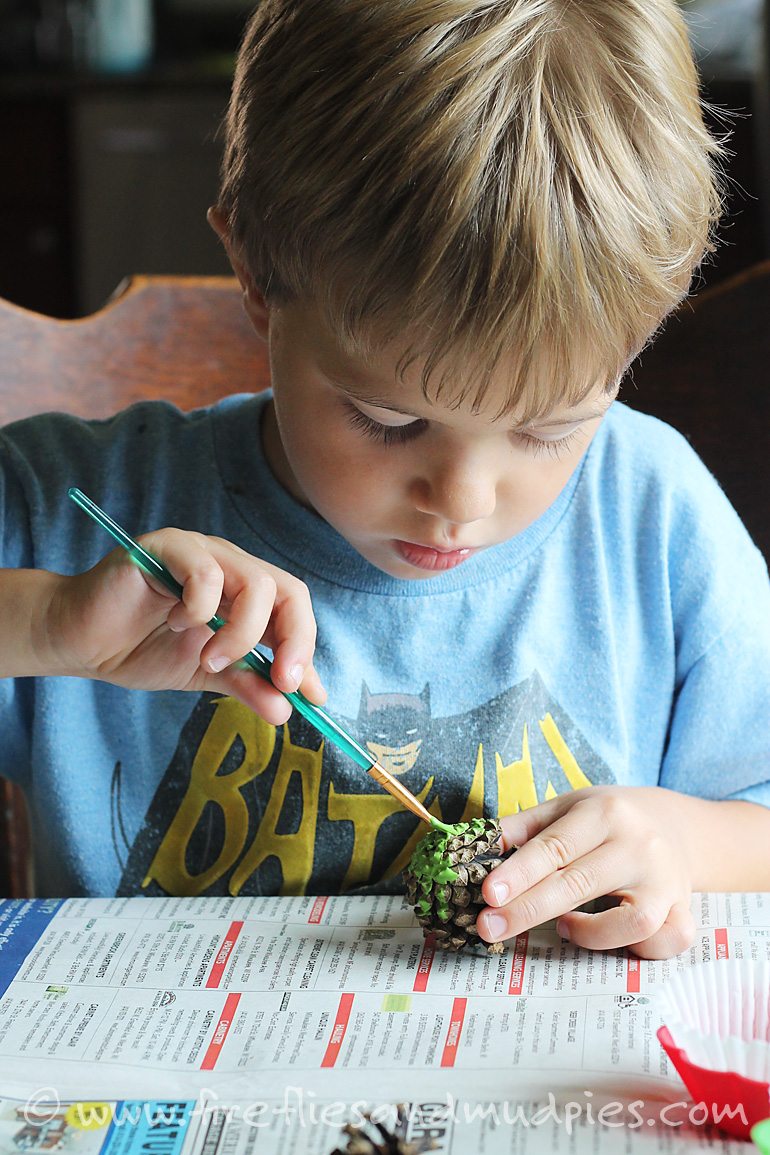 2. Cut leaves from green wool felt. Attach them to the pine cone with hot glue. I know I've shared this here before, but I'll share it again. Wool felt is so expensive! Rather than buying it new, I purchase old, 100% wool sweaters or jackets from thrift shops. I machine felt them in hot water and high heat from the convenience of my laundry room, then cut the fabric into workable sheets.
3. Attach a twine loop to the top of every apple. This enables the apple to be hung like an ornament on a hook, bulletin board, or Christmas tree.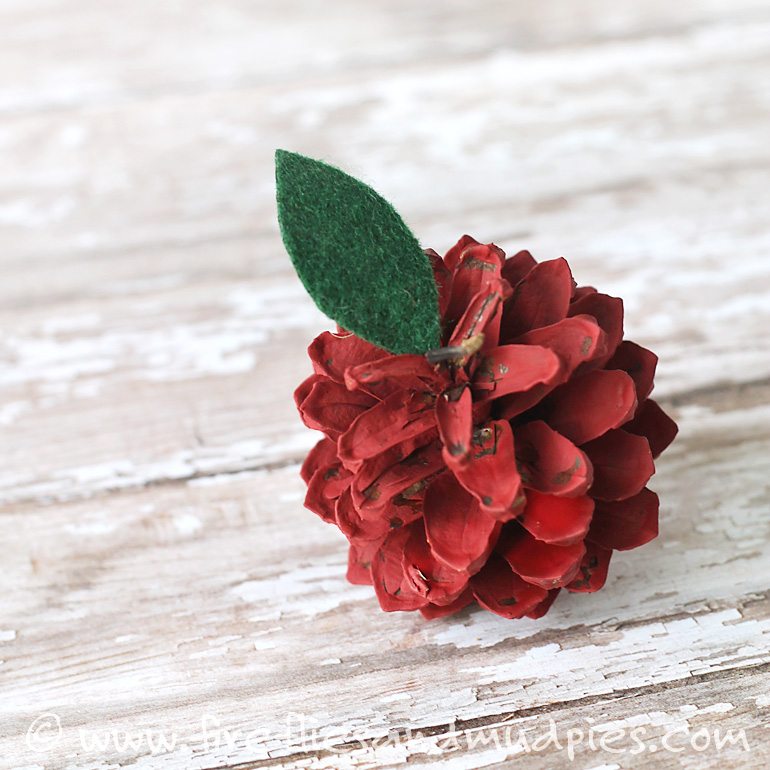 Crafting with natural materials is frugal and fun! To see more nature crafts for kids, follow along with Nature Crafts for Kids on Pinterest!