As the season changes from summer to autumn, the soft thud of falling acorns can be heard throughout our yard. Acorns, the seeds of the magnificent oak tree, are an important food source for birds and animals. They are also one of my favorite natural materials for crafting. Shared below is our latest nature craft, Acorn Bells.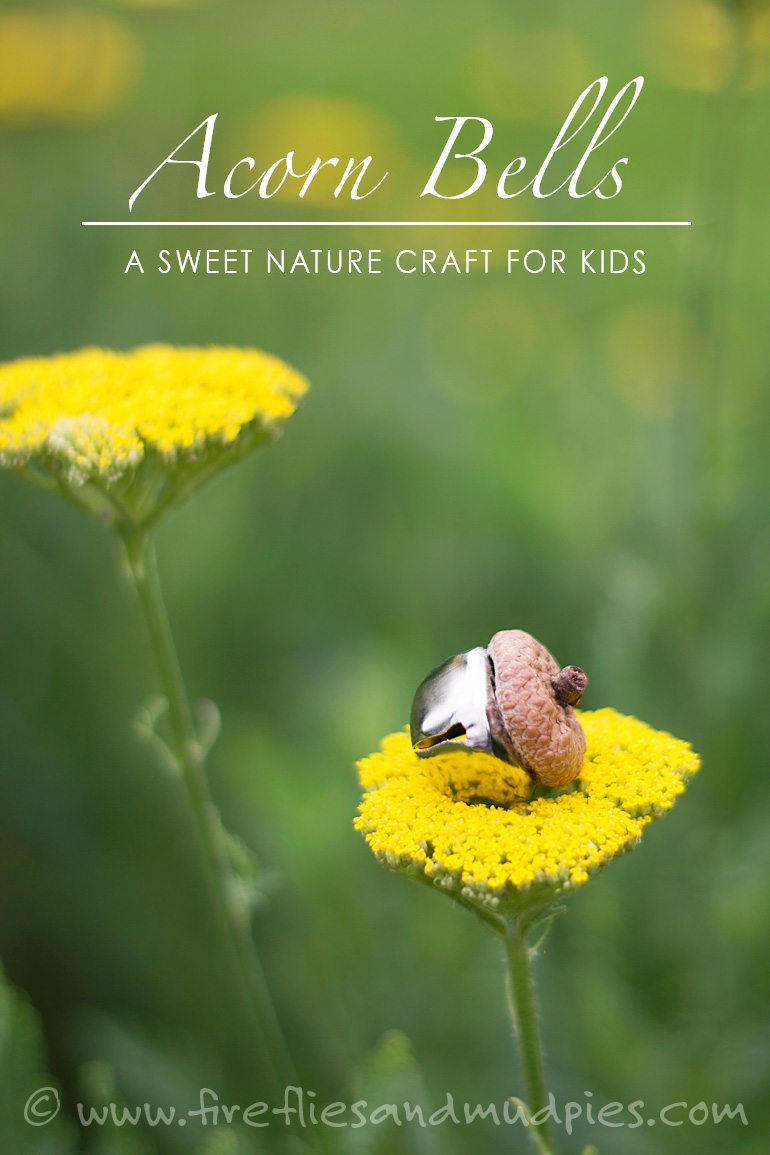 This post contains affiliate links. Opinions are my own.
Collecting Acorns
At the ages of 5 and 7, my boys still enjoy imaginative play. They scurried about the woods, pretending to be bushy-tailed grey squirrels, filling small baskets with fresh, green acorns. After several days, the acorns dry and the caps easily pop off. We tossed the seeds back into the forest, but kept the caps in a clear mason jar for crafting.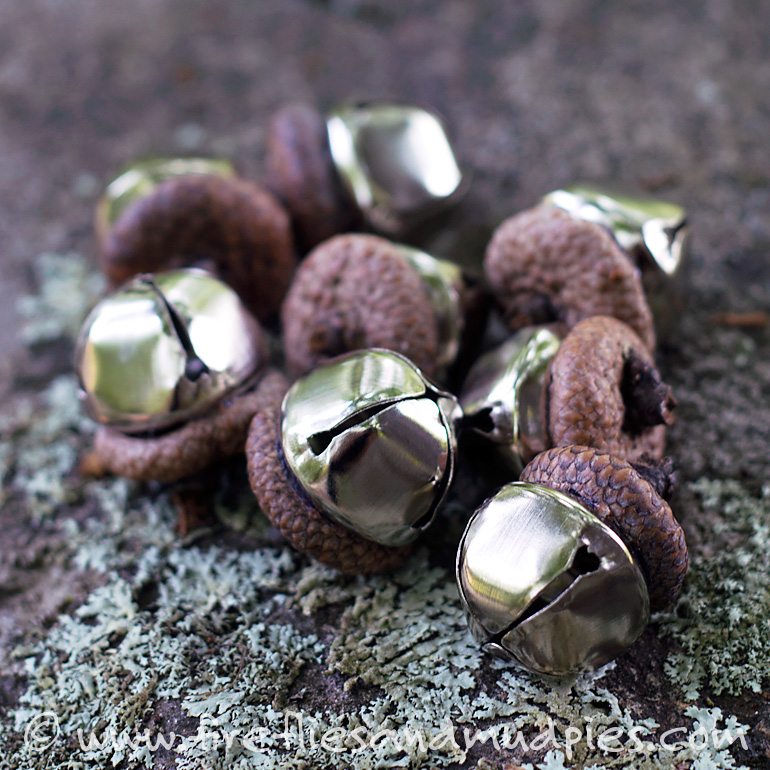 Acorn Bells
Acorn Bells are a sweet addition to gardens, fairy houses, or fall decor—how delightful to have a full bowl on display as the leaves change from green to gold!
Materials and Directions:
Carefully line the inside of the acorn cap with hot glue. Firmly press it to the top of the bells and allow the glue to harden.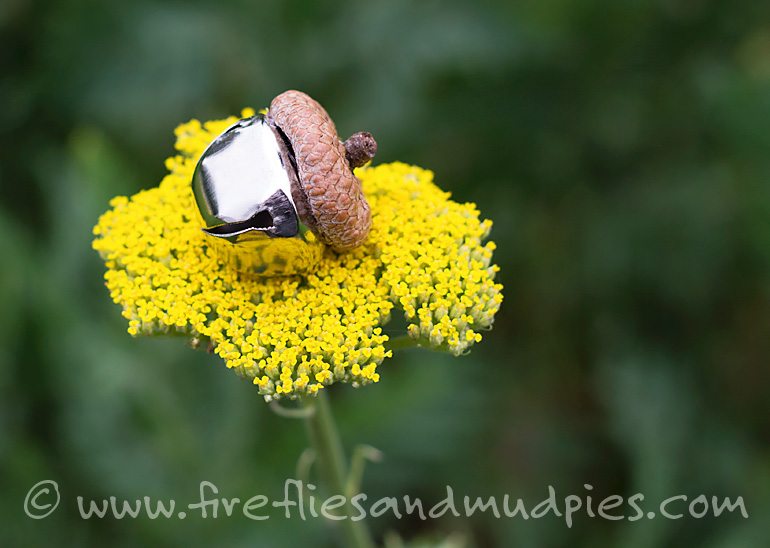 My boys placed Acorn Bells around one of their Fairy Houses and began calling them Fairy Bells. "Fairies are attracted to shiny things!" my youngest son shared. "They will like these because they are shiny acorns that make a sound like Tinker Bell."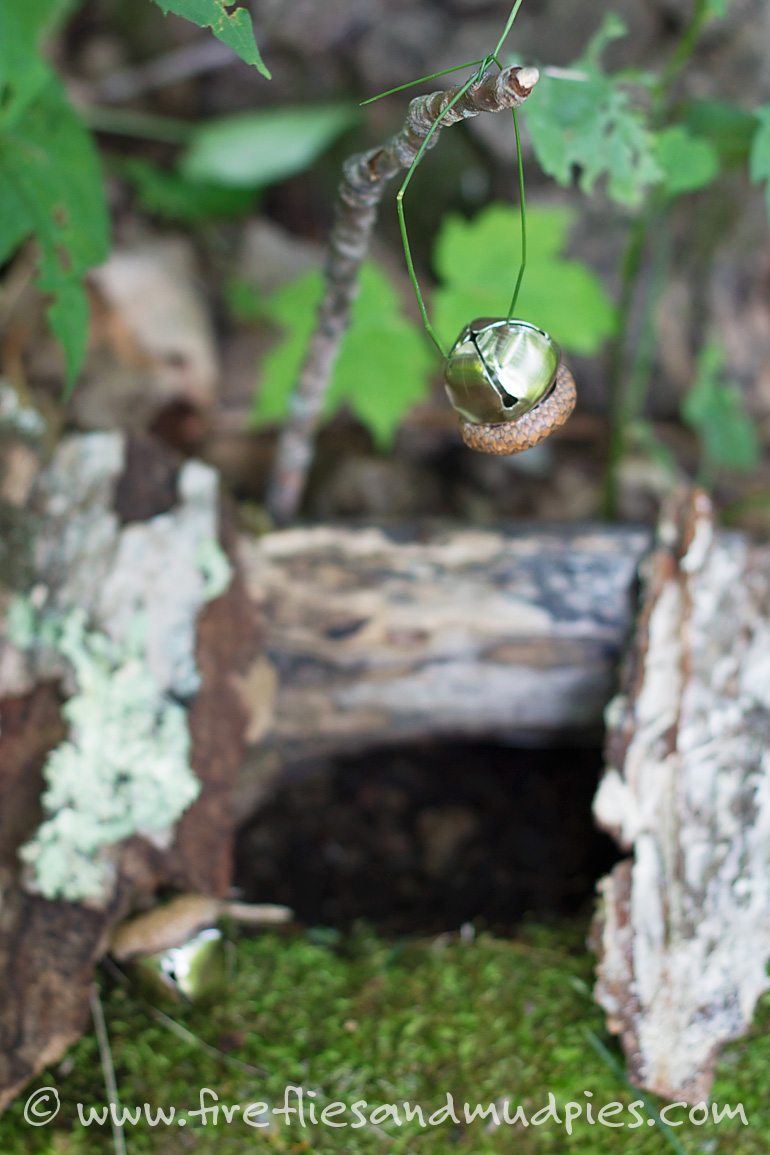 More Acorn Crafts and Activities
Acorns are abundant this time of year. Stash some away now for year-round crafting!
Stamping with Acorn Caps | My Nearest and Dearest
Children will enjoy creating stamped patterns with paint and acorn caps.
Fall Art with Acorns | Fun-a-Day
Acorns meet preschool process art in this messy, but fun, art activity!
Needle Felted Acorns | Playful Learning
Vibrant wool acorns that even kids can make!
Bark Owl Craft | Fireflies and Mud Pies
Use acorns and bark  to create wide-eyed owls, perfect for fall!

Fall Sensory Bin | Happy Hooligans
Little hands will love exploring acorns, leaves, and other natural objects in this delightful fall sensory bin.
Acorn Owls | Red Ted Art
Kids and grownups will enjoy crafting miniature owls from acorns!
Acorn Tea Set | Twig and Toadstool
Children will delight in creating an itty bitty tea set for their fairy garden!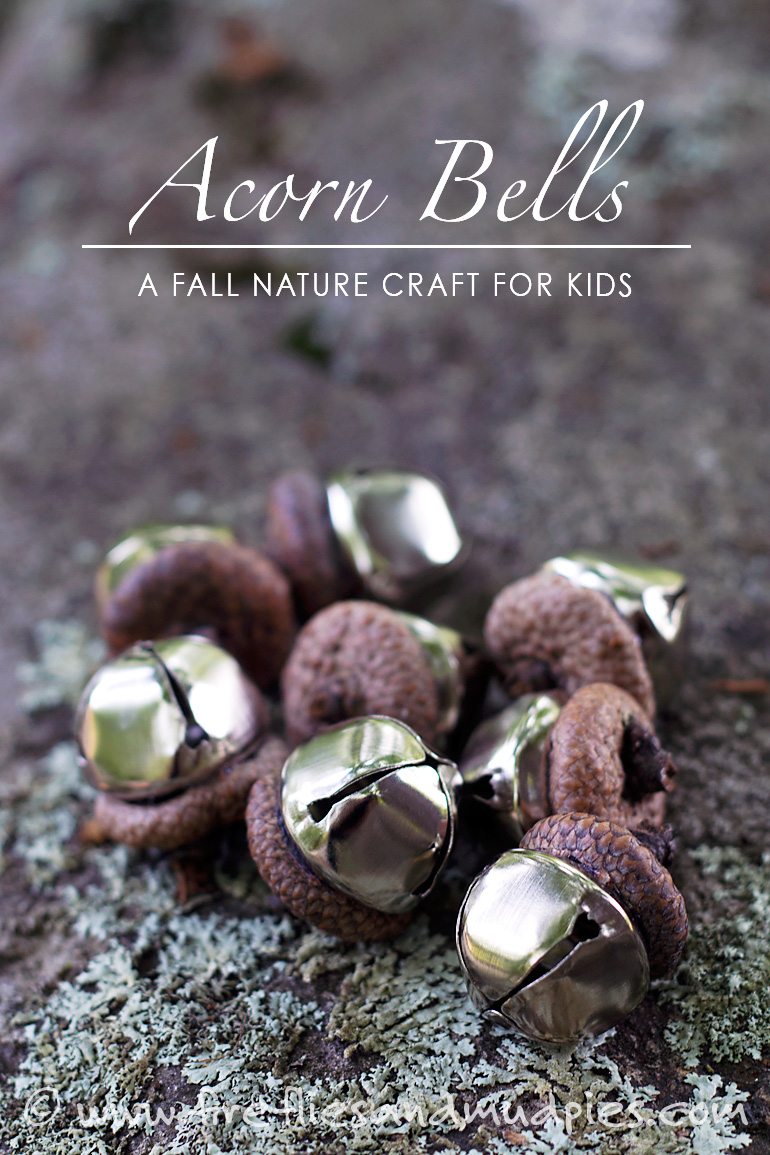 If you enjoy nature and simple pleasures, follow along with Fireflies and Mud Pies on Instagram.