35 Halloween Books for Families – Every Halloween, I seem to find a new book that my kids just can't put down. You know the type that you read a million and one times before bed time? Below you will find a list of those books—our absolute family favorites—that have been read to tatters.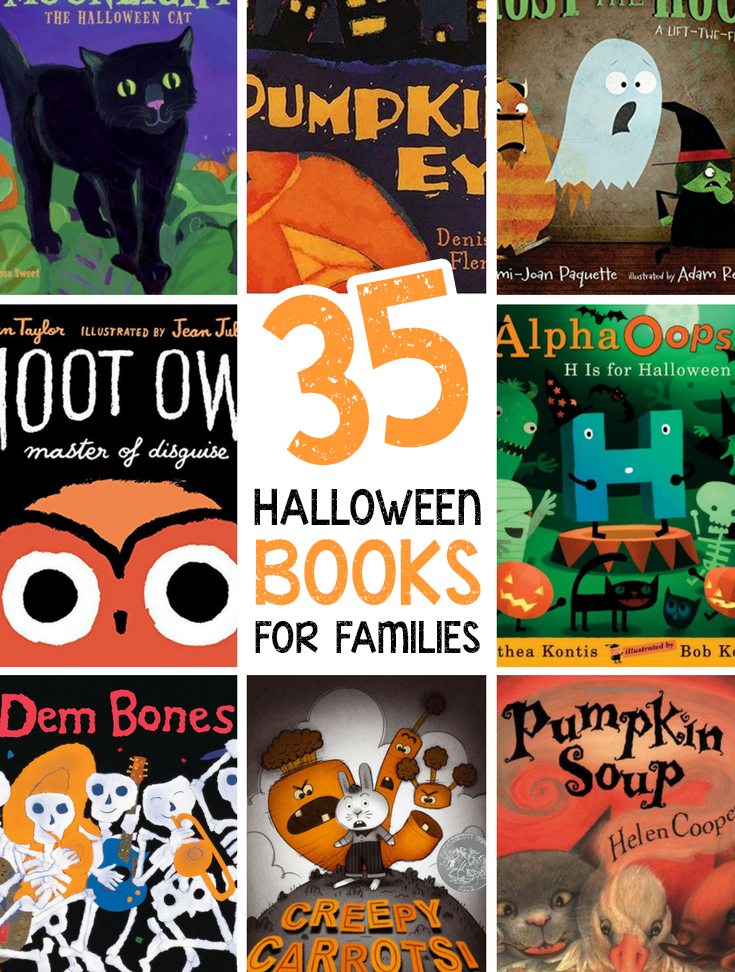 This post contains affiliate links. Opinions are my own.
35 Halloween Books for Families
Cool breezes, leaves changing colors, pumpkins everywhere…Halloween is right around the corner! This cooler weather is the perfect excuse to snuggle up under your favorite blanket, grab a book, and read with your child.
In our home, books have become a huge part of our holiday traditions. They are a safe way for kids to explore new experiences while learning. Halloween can be a scary time of year for little kids and books truly can help that. They open the door for conversations and can help your child become familiar with the fun of Halloween in a non-threatening manner.
What better way could there be to get into the Halloween spirit than bonding over a good book? Shared below are our favorites!
Room on the Broom
Pete the Cat: Five Little Pumpkins
Splat the Cat and the Pumpkin-Picking Plan
The Itsy Bitsy Pumpkin
Pumpkin Jack
Hoot Owl, Master of Disguise
Ghost in the House: A Lift-the-Flap Book
There Was an Old Lady Who Swallowed a Bat!
Dem Bones
Frankenstein: A BabyLit® Anatomy Primer
In the Haunted House
Peek-a-Boooo!
Skeleton Hiccups
Maisy's Halloween
AlphaOops: H Is for Halloween: Midi Edition
Dracula: A BabyLit® Counting Primer
Pumpkin Eye
Moonlight: The Halloween Cat by Rylant, Cynthia (2009) Paperback
10 Trick-or-Treaters
The Little Old Lady Who Was Not Afraid of Anything
Vunce Upon a Time
By the Light of the Halloween Moon
Creepy Carrots!
Too Many Pumpkins
A Tiger Called Thomas
Humbug Witch
The Hallo-wiener
Halloween Night
Goodnight Goon: a Petrifying Parody
Runaway Mummy: a Petrifying Parody
Shake Dem Halloween Bones
Pumpkin Soup
Ten Timid Ghosts (Read With Me Paperbacks)
The Spooky Wheels on the Bus
Where Is Baby's Pumpkin? (Karen Katz Lift-the-Flap Books)
&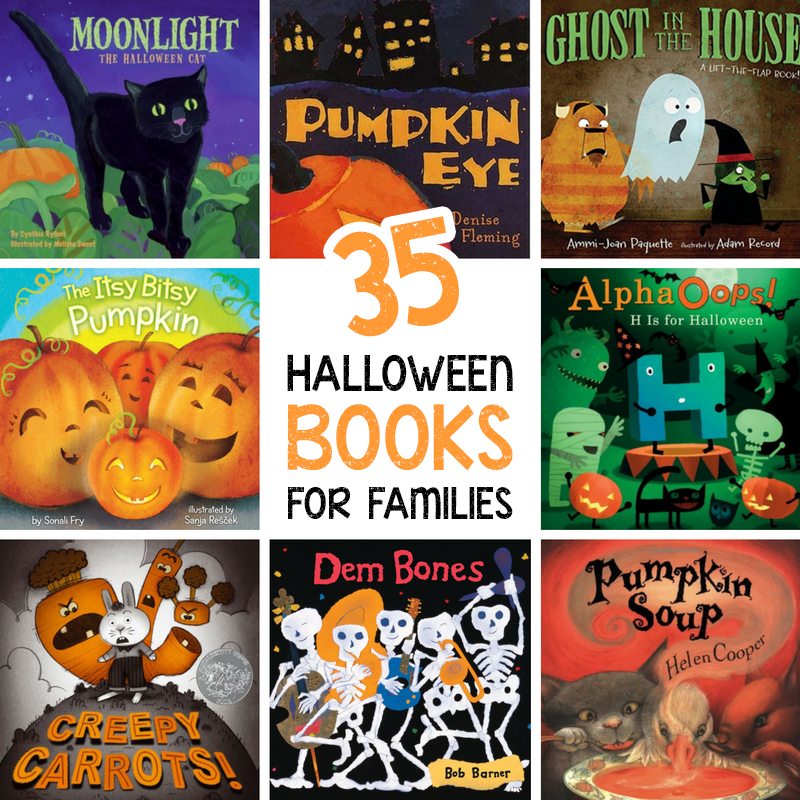 Craft and Read for Halloween
It's always fun to bring a fabulous book to life with a simple craft. Shared below are some of our favorite Halloween crafts for kids.