Winter can be so grey and dreary! Brighten up your home with vibrant Rainbow Suncatchers. This colorful fine-motor craft is perfect for teaching preschoolers colors.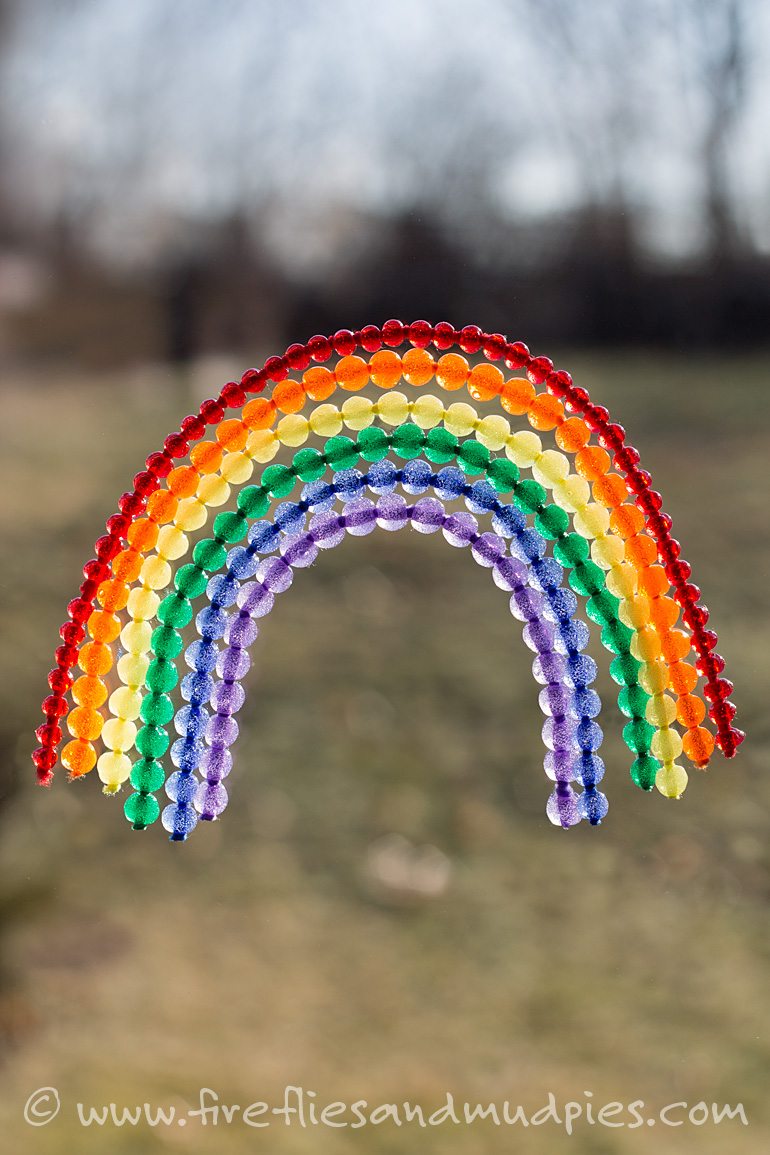 This post contains affiliate links. Opinions are my own.
Aren't they gorgeous? Rainbows make me smile!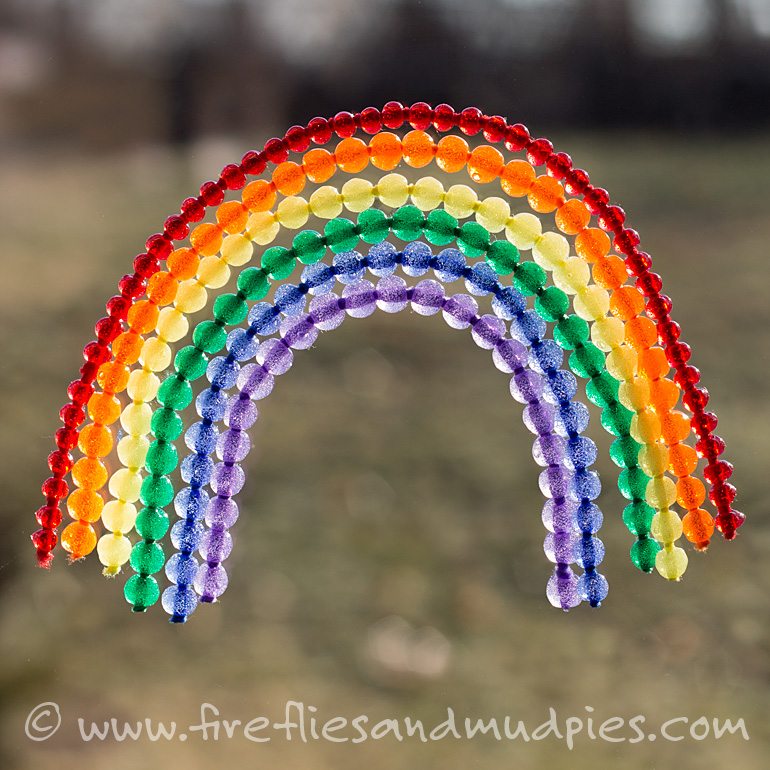 Rainbow Suncatchers
Materials:
Directions:
1. Invite your child to string red beads onto a red chenille steam. Continue with every color, using 1 chenille stem/color.
2. When the beading is complete, bend all of the chenille stems into an arc. Arrange the chenille stems as a rainbow on a parchment paper lined cookie sheet. Make sure the chenille stems are as close together as possible and that the beads touch in several locations (you might need to remove beads from some of the chenille stems). Using the wire cutters, trim the tips so that the rainbow has an even edge.
3. Place the cookie sheet into a cold oven and set to bake at 350° for 10 minutes. After 10 minutes at 350º, you will notice that the beads have melted and fused together. Turn the oven off and allow the cookie sheet to cool completely inside of the oven. NOTE: When the beads are melting, they do emit fumes (they are not overpowering fumes). Crack a window and run the oven fan for fresh air.
4. Tie a loop with the fishing line through the top of the arc and hang in a sunny window!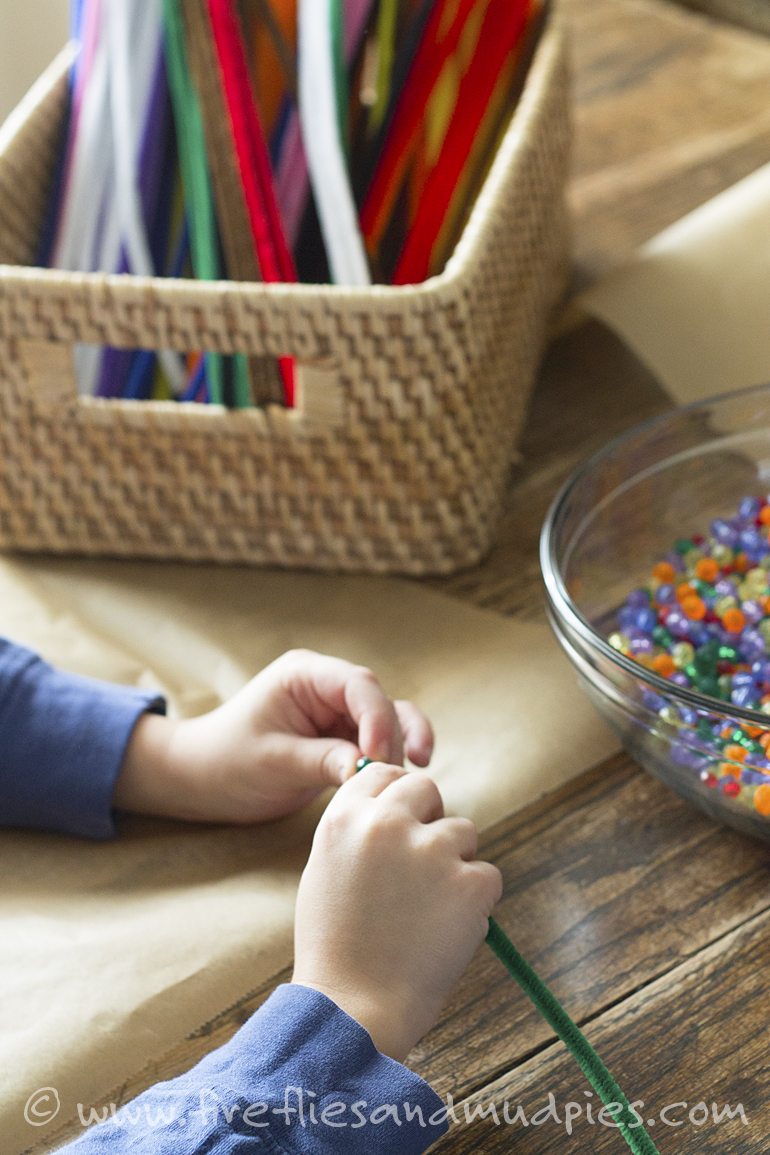 Bright and cheery, I love to see these Rainbow Suncatchers hanging in my kitchen window!