Inside: Fall Harvest Buddies are an easy and fun printable craft for kids of all ages! This autumn craft is perfect for classroom parties or lazy crafternoons at home.
Today I'm sharing an easy, low-cost fall craft that's perfect for school harvest parties or quiet afternoons at home. With crayons and a bit of imagination, kids can turn ordinary paper leaves, apples, pumpkins, and acorns into sweet, smiling Harvest Buddies.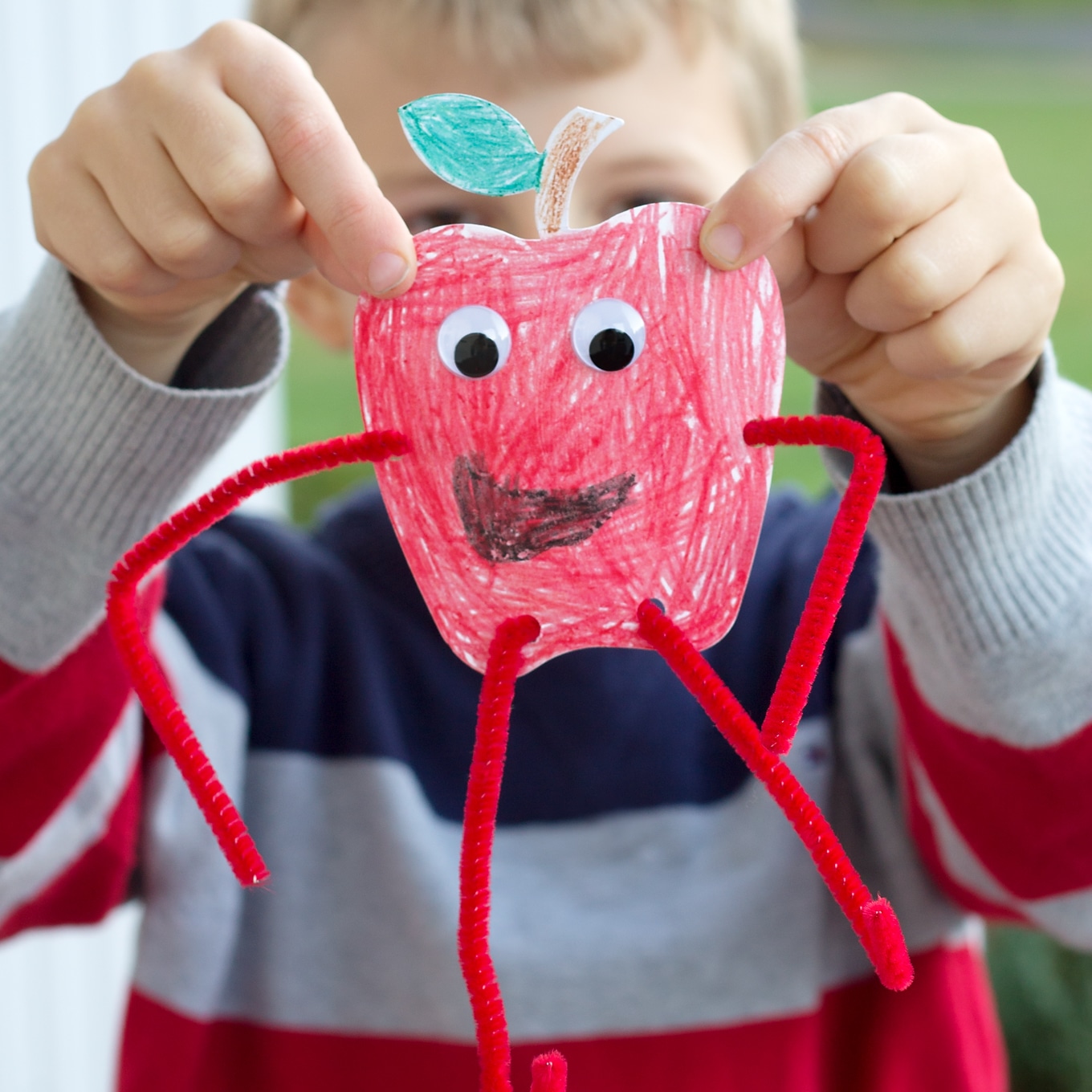 Easy and Fun Fall Harvest Buddies Craft
This craft was created out of necessity. You see…I'm the "room parent" for my second grader's class this year. After volunteering for the position, I learned that "room parent" is really a fancy title for "class party planner."
If you've been following along with this site for a while now, you know I prefer to keep crafts simple and inexpensive. What's easier than a printable craft that kids (30 kids to be exact!) cut, color, and decorate themselves?
Related: Harvest Sensory Bin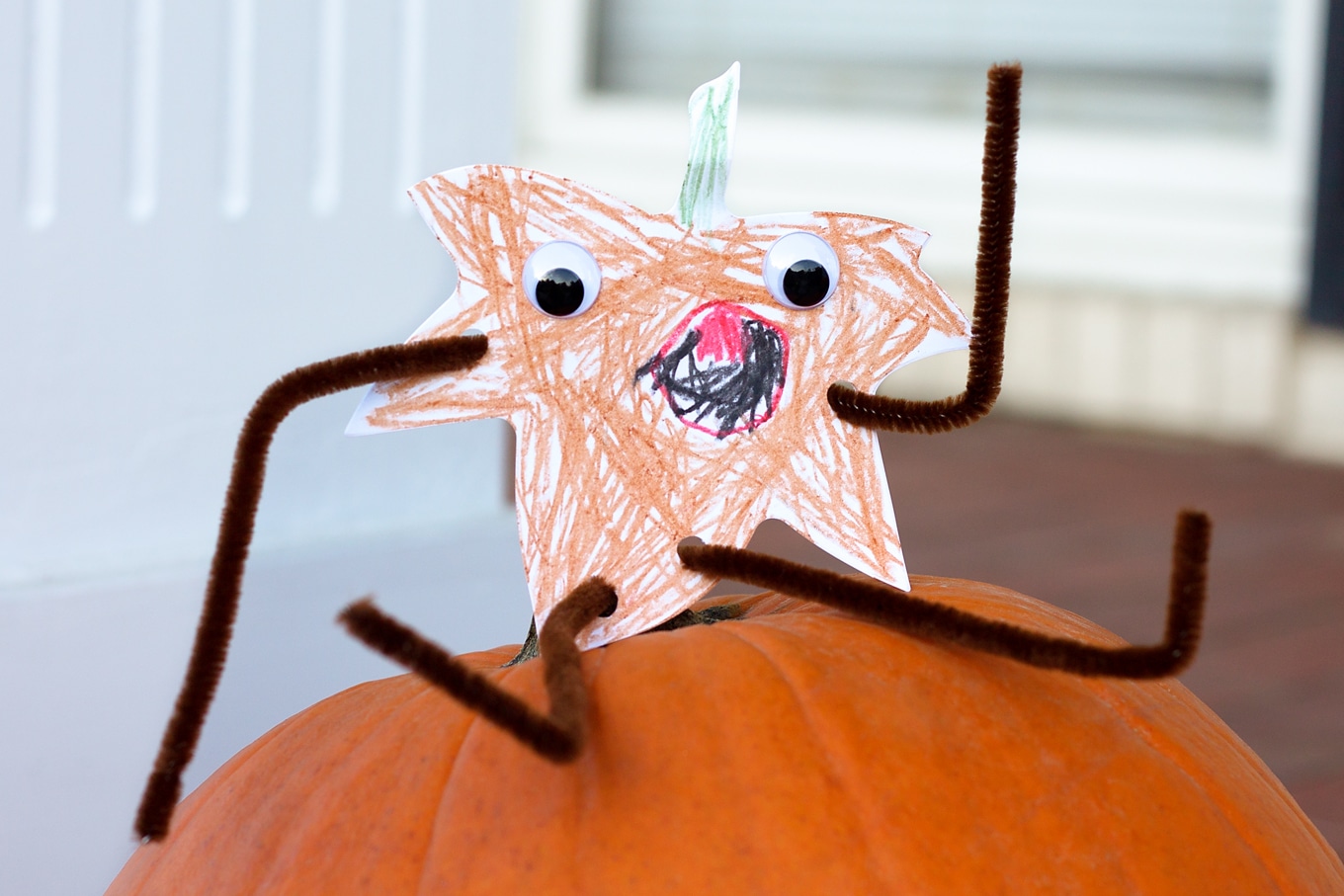 To Make This Fall Craft You Will Need
Harvest Craft Directions
1. Print the free template. Invite kids to choose, cut, and color a Harvest Buddy. My boys added details like noses, mouths, and eyebrows with a black crayon.
2. Draw a nose and mouth on the Harvest Buddy with a black crayon or marker. Next, invite kids to color in their Harvest Buddy.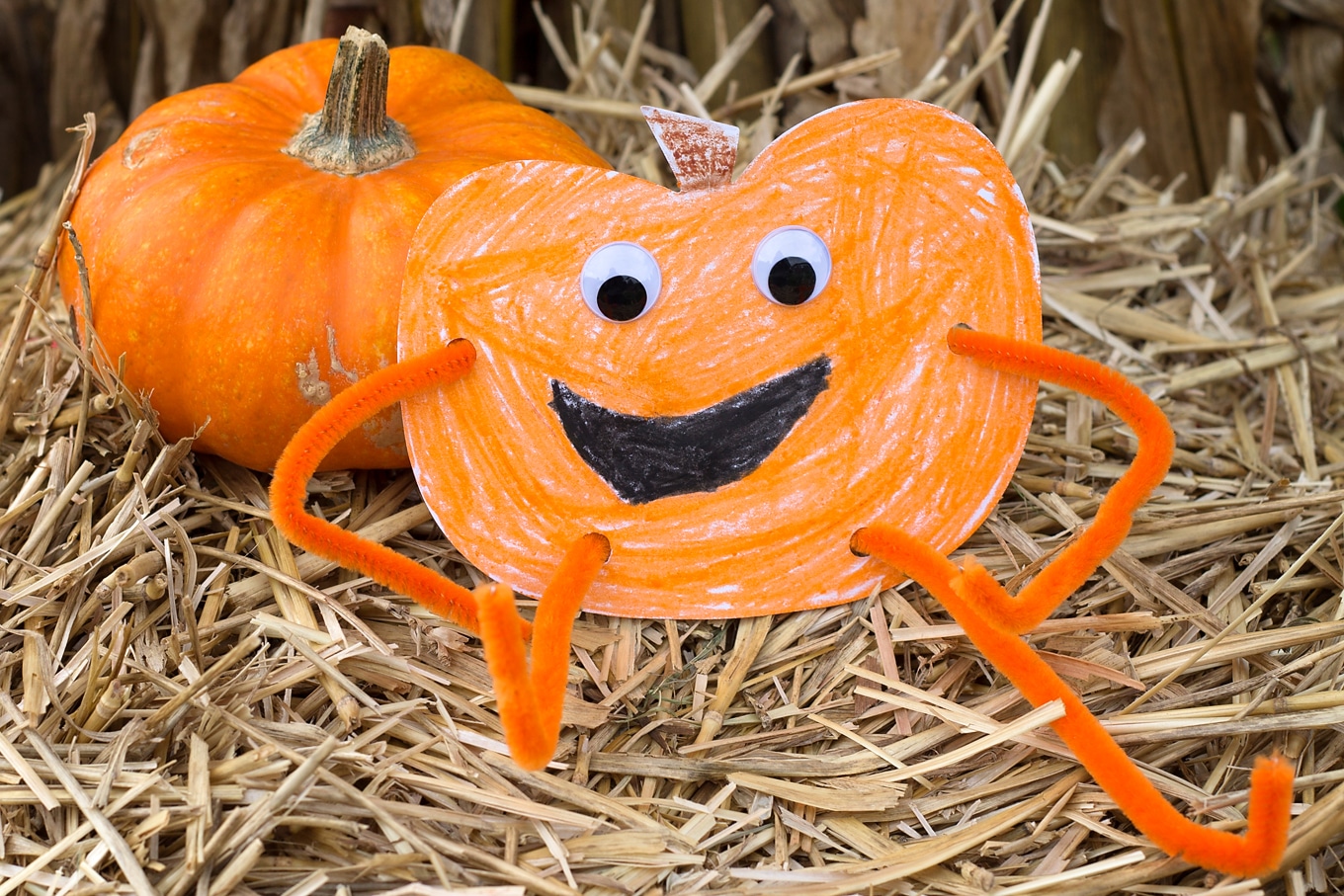 3. Instruct kids to attach wiggly eyes or sticker eyes to their Harvest Buddy. Alternatively, kids could draw eyes if you don't have wiggly eyes.
4. Invite kids to use the hole punch to make 4 holes (2 arm holes positioned on the sides and 2 leg holes positioned toward the bottom).
5. Demonstrate how to weave the pipe cleaners through the holes to create arms and legs. If using the acorn template, kids may wish to cut the pipe cleaners in half.
I gave my boys the option of attaching an adhesive magnet to the back their paper so it can be attached to the refrigerator or just placing their Harvest Buddies on a bookshelf in their room. They chose to keep the Harvest Buddies in their rooms, and have enjoyed repositioning their Harvest Buddy's legs and arms!
Video Tutorial: Fall Harvest Buddies
Watch the video below to be guided through each step of this craft. You can view more easy kids craft tutorials on our Facebook Page, Teachers Pay Teachers Page, or right here on our website.
Save This Craft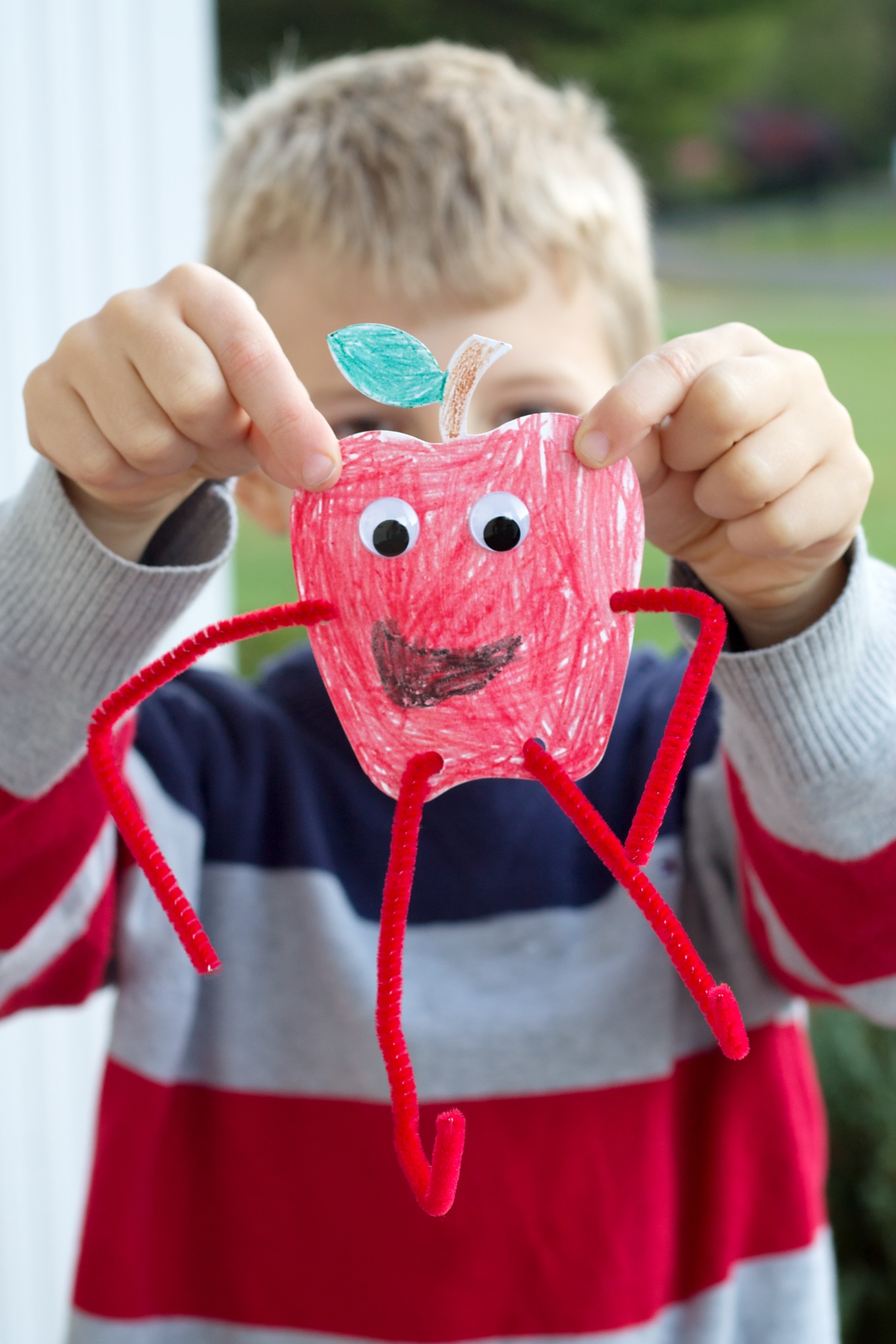 More Fall Crafts for Kids
Click the images below to view more fall crafts for kids!