In this post, discover over 30 Favorite Thanksgiving Books for Kids that help teach how modern day Thanksgiving traditions were born.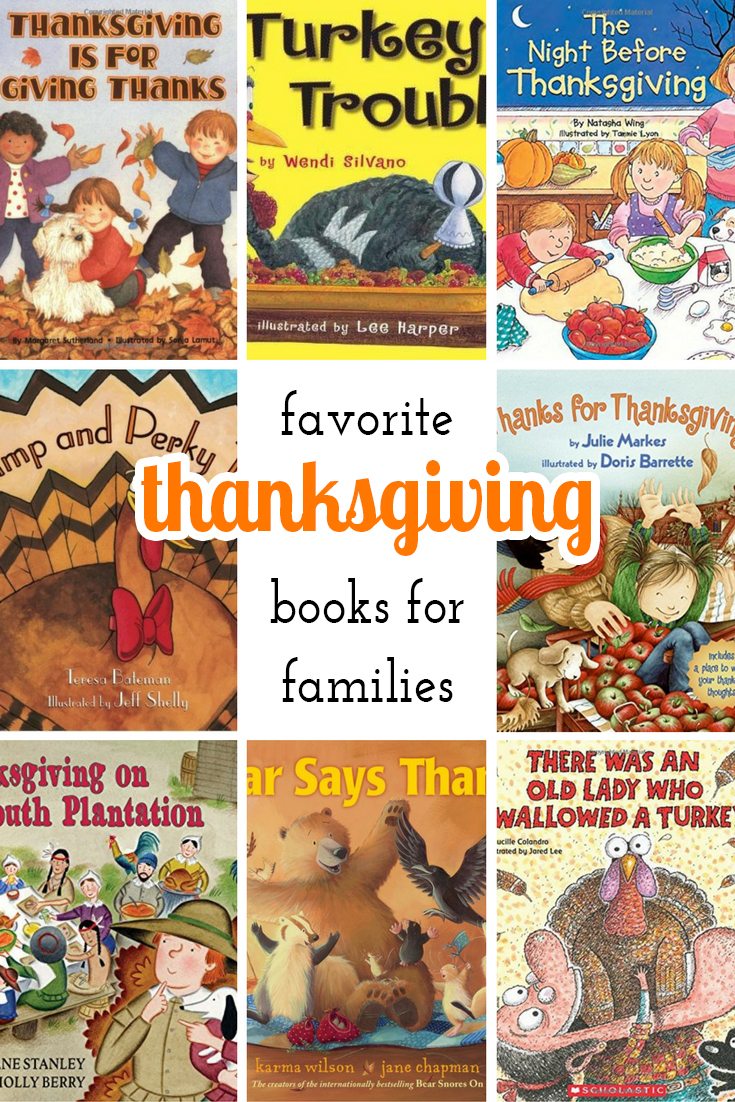 This post contains affiliate links. Opinions are my own.
Favorite Thanksgiving Books for Kids
Thanksgiving is right around the corner! I can't wait for roasted turkey, stuffing, casseroles, and homemade cranberry sauce. But one of my favorite things about the holiday season is snuggling under a warm flannel blanket with my kids to enjoy holiday stories.
For many young kids, the history and meaning of Thanksgiving can be a difficult concept to grasp. Below, discover some of my favorite Thanksgiving books for kids that help teach how modern day Thanksgiving traditions were born.
My family loves and appreciates Amazon, especially when it comes to ordering books and gifts for the kids. With our Prime membership, we can get them delivered to us in as little as 2 days! If you would like to try Prime Free for 30 Days, make sure to check out this deal! In addition to receiving free shipping, you can also get all your holiday shopping shipped free to the gift recipient, so now is the perfect time of year to learn more about it.
Click through to read each book description and get a peek inside!
Snuggle up with your little one and celebrate November with these fab books!
Click To Tweet
Pete the Cat: The First Thanksgiving
The Story of the Pilgrims (Pictureback(R))
Thanksgiving Is for Giving Thanks (Reading Railroad)
Little Critter: Just a Special Thanksgiving
10 Fat Turkeys
T is for Turkey: A True Thanksgiving Story
The Night Before Thanksgiving
The First Thanksgiving: A Lift-the-Flap Book
The Thanksgiving Story
There Was an Old Lady Who Swallowed a Turkey!
Five Silly Turkeys
Thanks for Thanksgiving
'Twas the Night Before Thanksgiving (Bookshelf)
Bear Says Thanks (The Bear Books)
One Little, Two Little, Three Little Pilgrims (Picture Puffin Books)
Squanto's Journey: The Story of the First Thanksgiving
. . . If You Sailed on the Mayflower in 1620
The First Thanksgiving (Step-Into-Reading, Step 3)
Pinkalicious: Thanksgiving Helper
Thanksgiving Thief (Nancy Drew and the Clue Crew)
The Thankful Book
The Great Turkey Race
The Very Stuffed Turkey
It's Thanksgiving! (I Can Read Level 3)
Molly's Pilgrim
The Squirrel's Thanksgiving
My First Thanksgiving
A Turkey for Thanksgiving
A Plump And Perky Turkey
Thanksgiving Is Here!
Thanksgiving on Thursday (Magic Tree House #27)
[ Over the River: A Turkey's Tale [ OVER THE RIVER: A TURKEY'S TALE ] By Anderson, Derek ( Author )Sep-27-2005 Hardcover
[(Turkey Trouble )] [Author: Wendi J Silvano] [Oct-2009]
I Know an Old Lady Who Swallowed a Pie (Picture Puffins)
Who Will Carve the Turkey This Thanksgiving?
Thanksgiving on Plymouth Plantation (Time-Traveling Twins)
&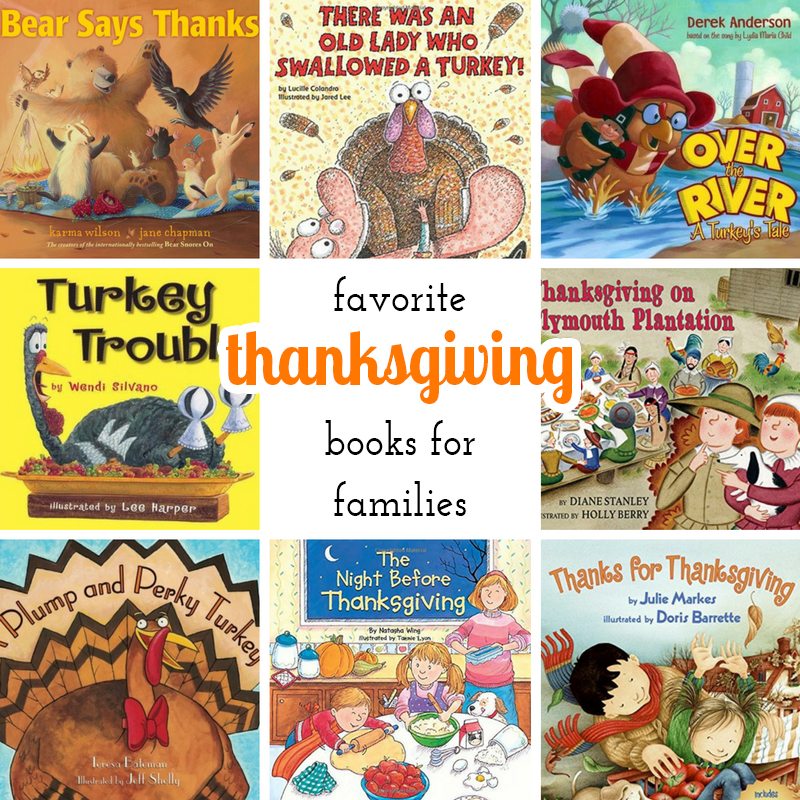 Craft and Read for Thanksgiving
It's always fun to bring a fabulous book to life with a simple craft. Shared below are some of our favorite Thanksgiving Crafts for kids.