Inside: Just in time for autumn, learn how to make a beautiful fall teacup garden with mums, resin miniatures, pine cones, and floral embellishments. 
Fall is the perfect season for fairy garden crafts! Whether kids are learning about why the seasons change, pumpkins and apples, or simply enjoying a fun fall day at home, this stunning Fall Teacup Garden is perfect for creative play.
Related: 10 Ways to Enjoy Simple Fall Family Fun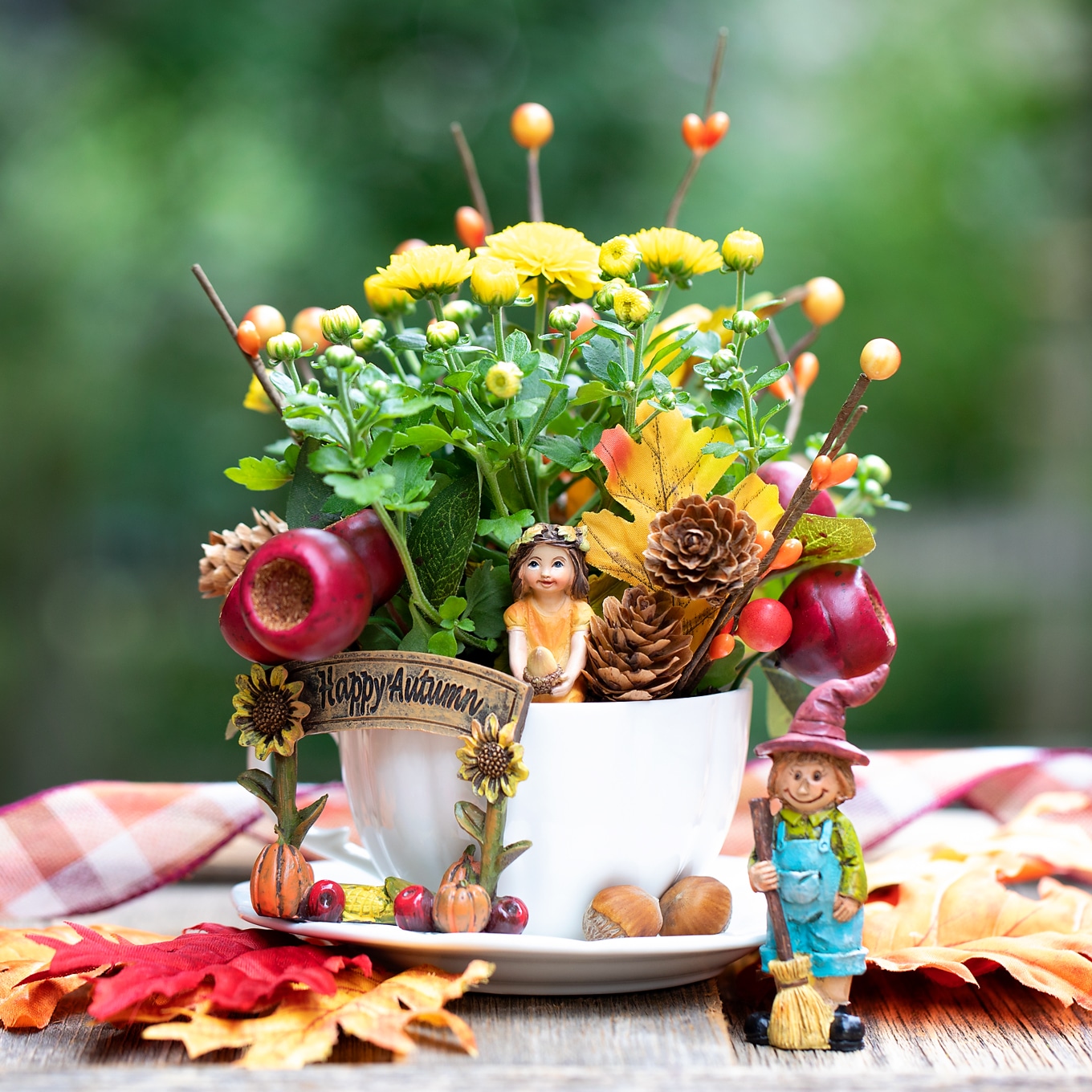 How to Make a Fall Teacup Garden
If you are looking for a crafty way to bring fall color and fun into your home, this fall teacup garden is a great DIY option. Tucked between picture frames on your mantle or nestled on an end table near a stack of books, this miniature fall garden is guaranteed to fill you with joy!
Related: How Gnome Homes Encourage Endless Creative Play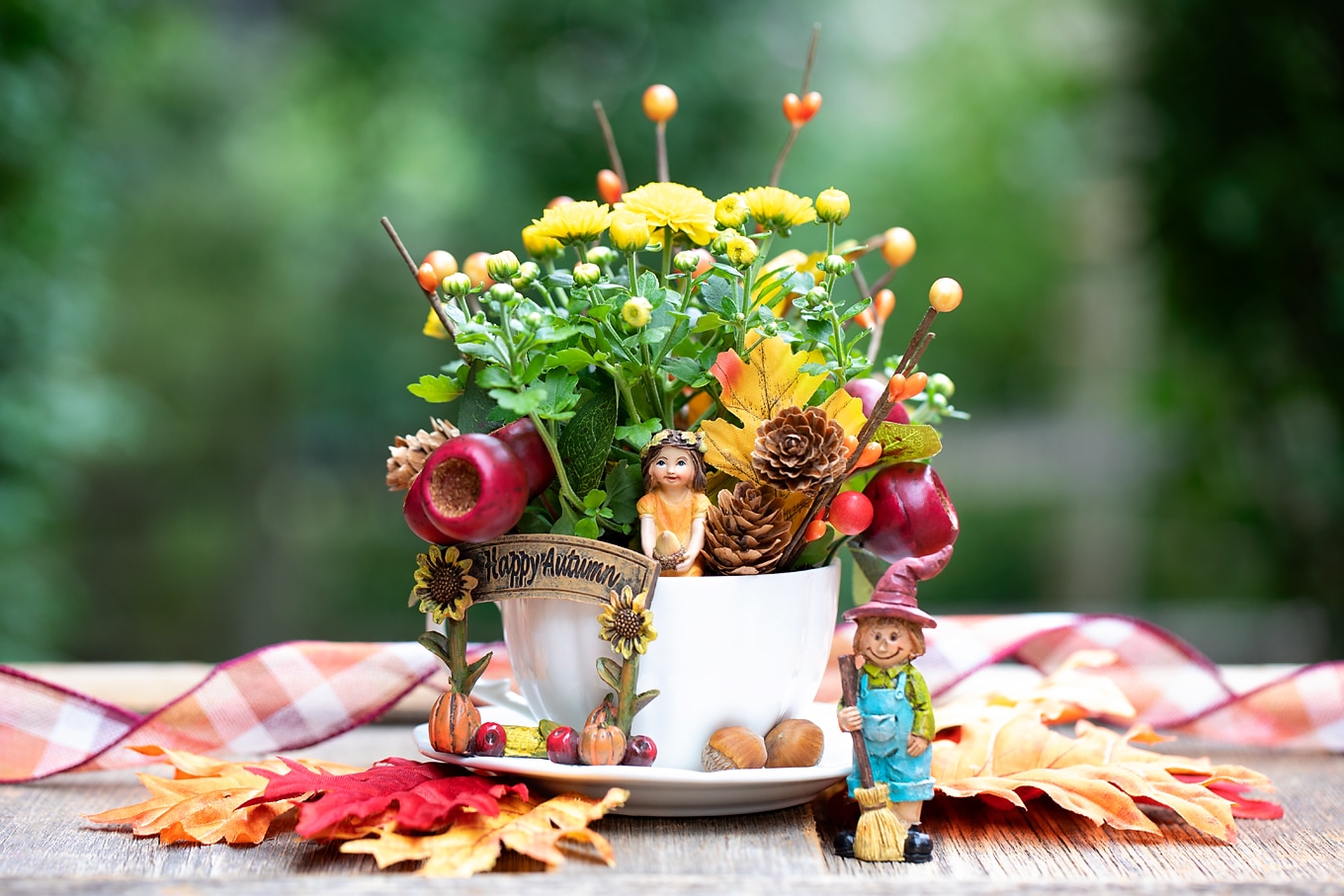 To Make This Fall Fairy Garden You Will Need
Fall Teacup Garden Directions
1. Begin by covering the bottom of your teacup with small stones so the soil can properly drain.
Related: How to Make a Terracotta Pot Jack O'Lantern Craft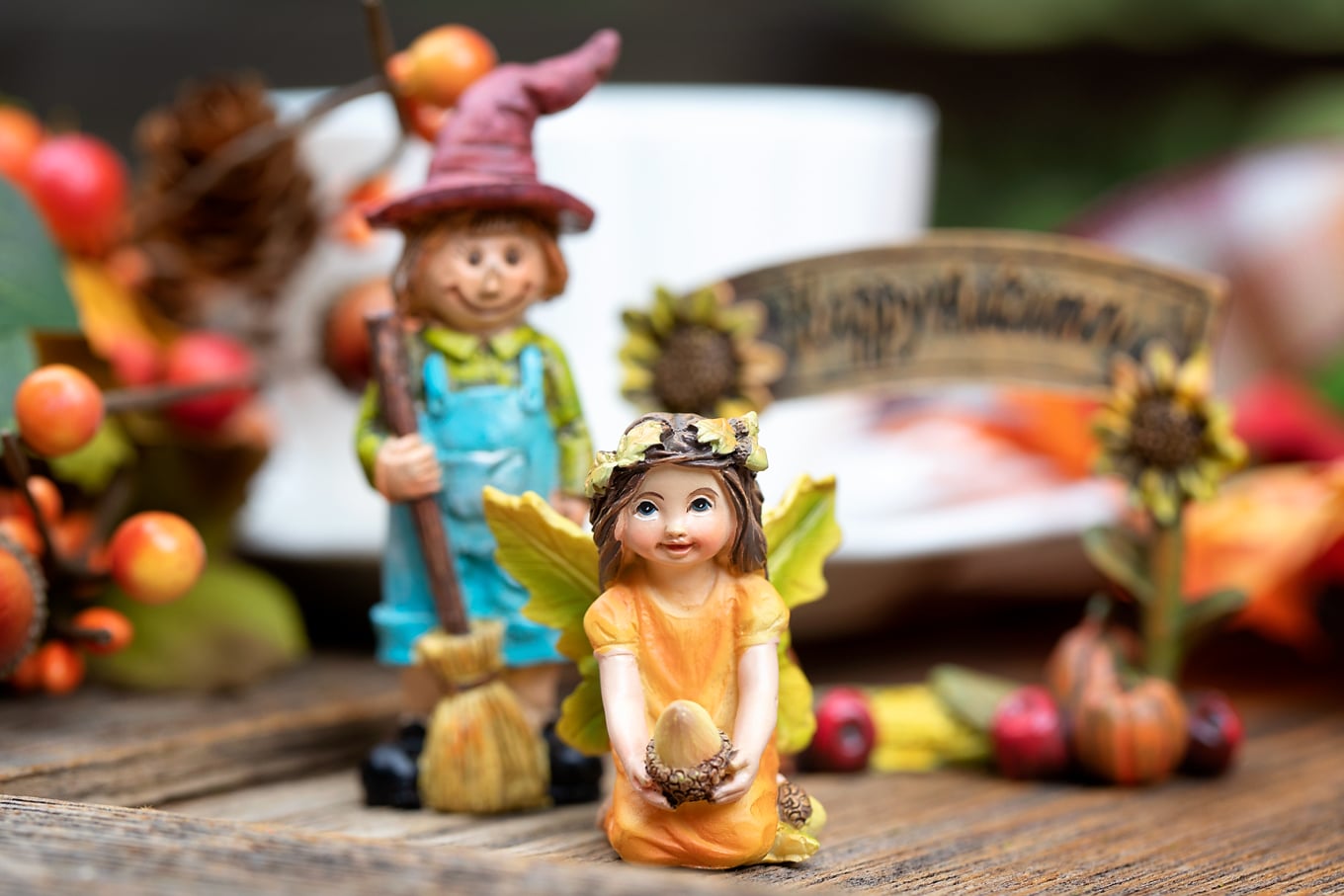 2. Plant the chrysanthemum in the teacup. Gently pat the soil to make sure the plant is well-supported.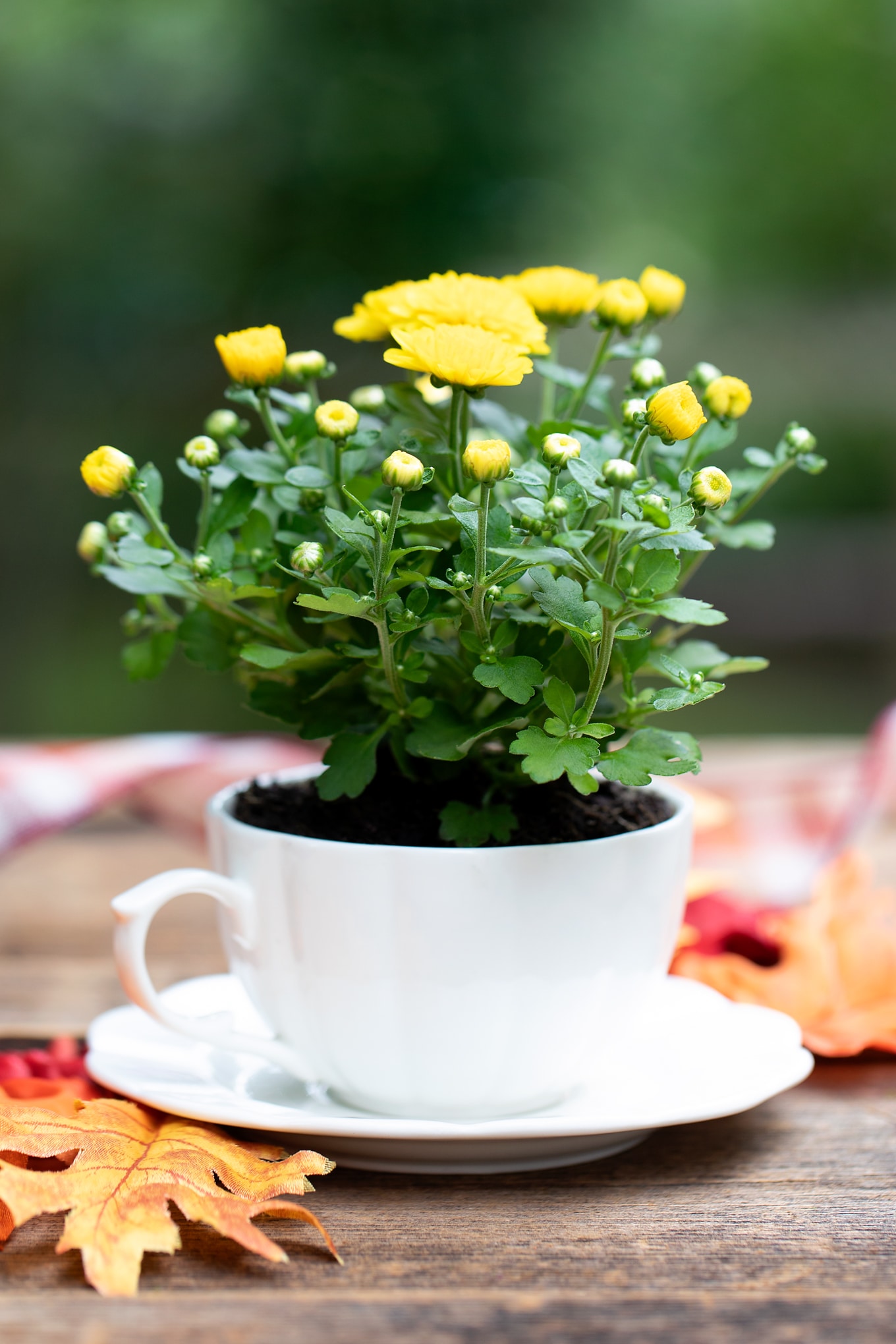 3. Carefully tuck fall floral embellishments into the teacup fairy garden. We used embellishments that had red, orange, and yellow berries, fall leaves, and pine cones.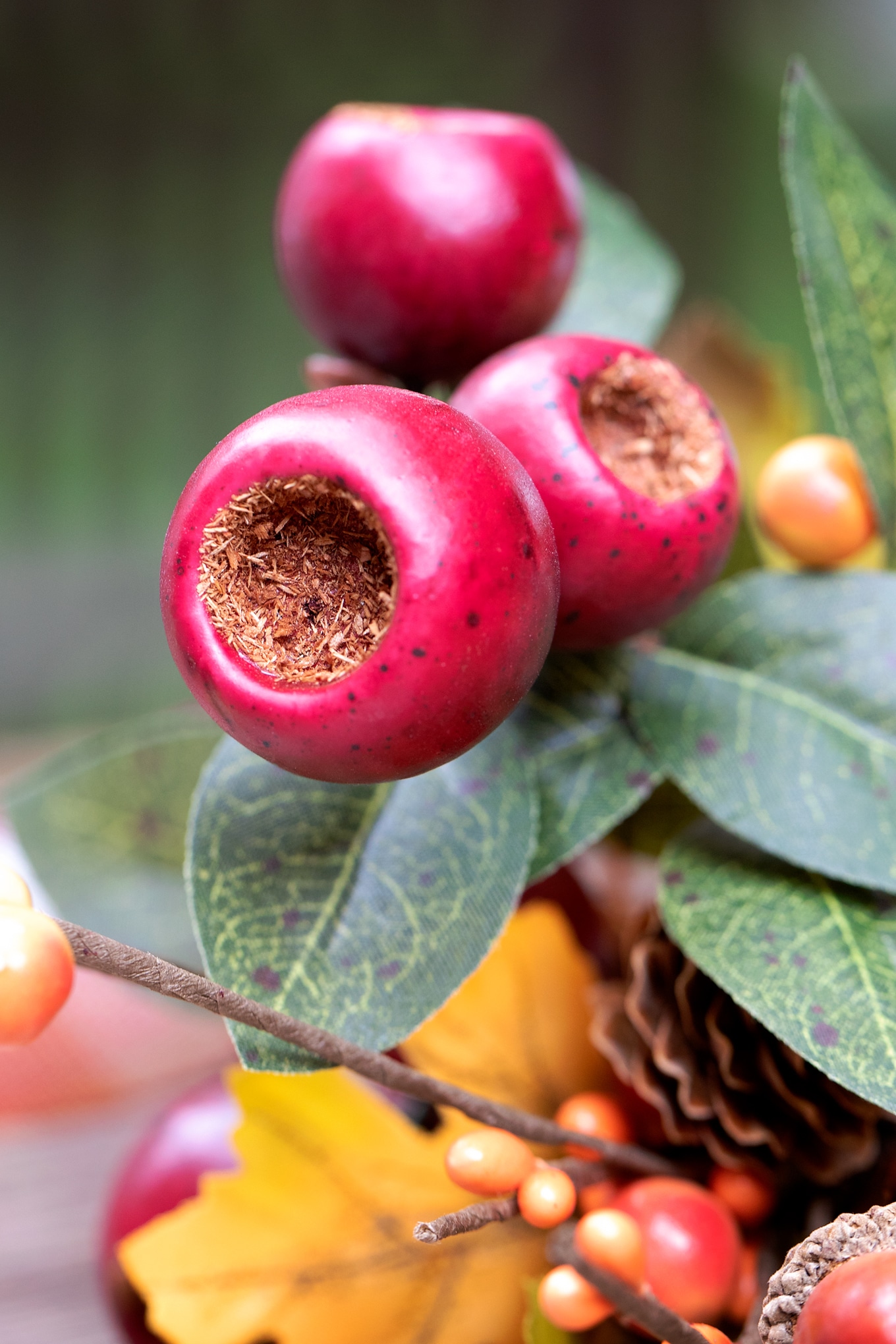 4. Place the fairy and resin miniatures inside and around the teacup garden. We used a fall fairy, a scarecrow, and a "Happy Autumn" sign.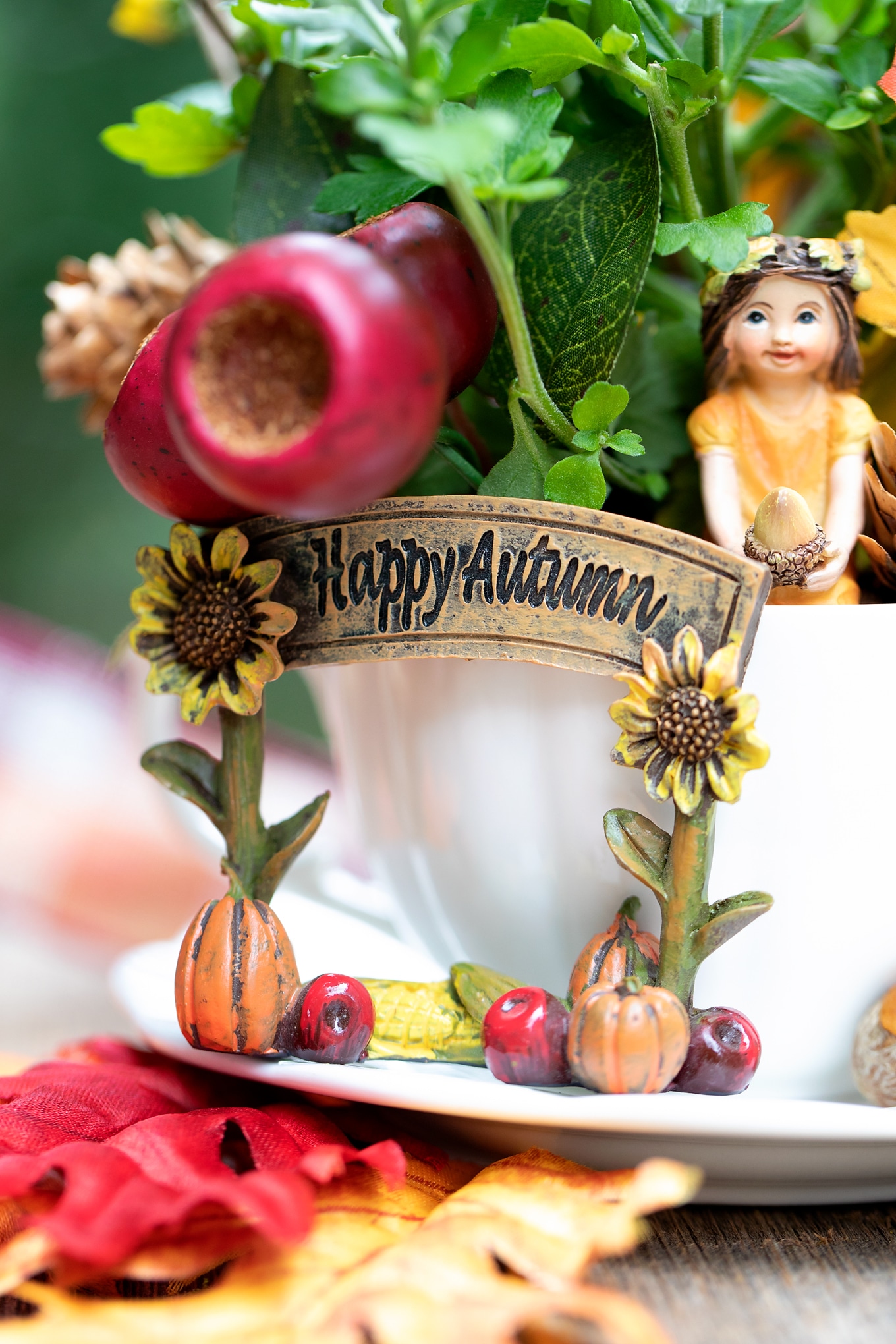 Isn't the scarecrow cute?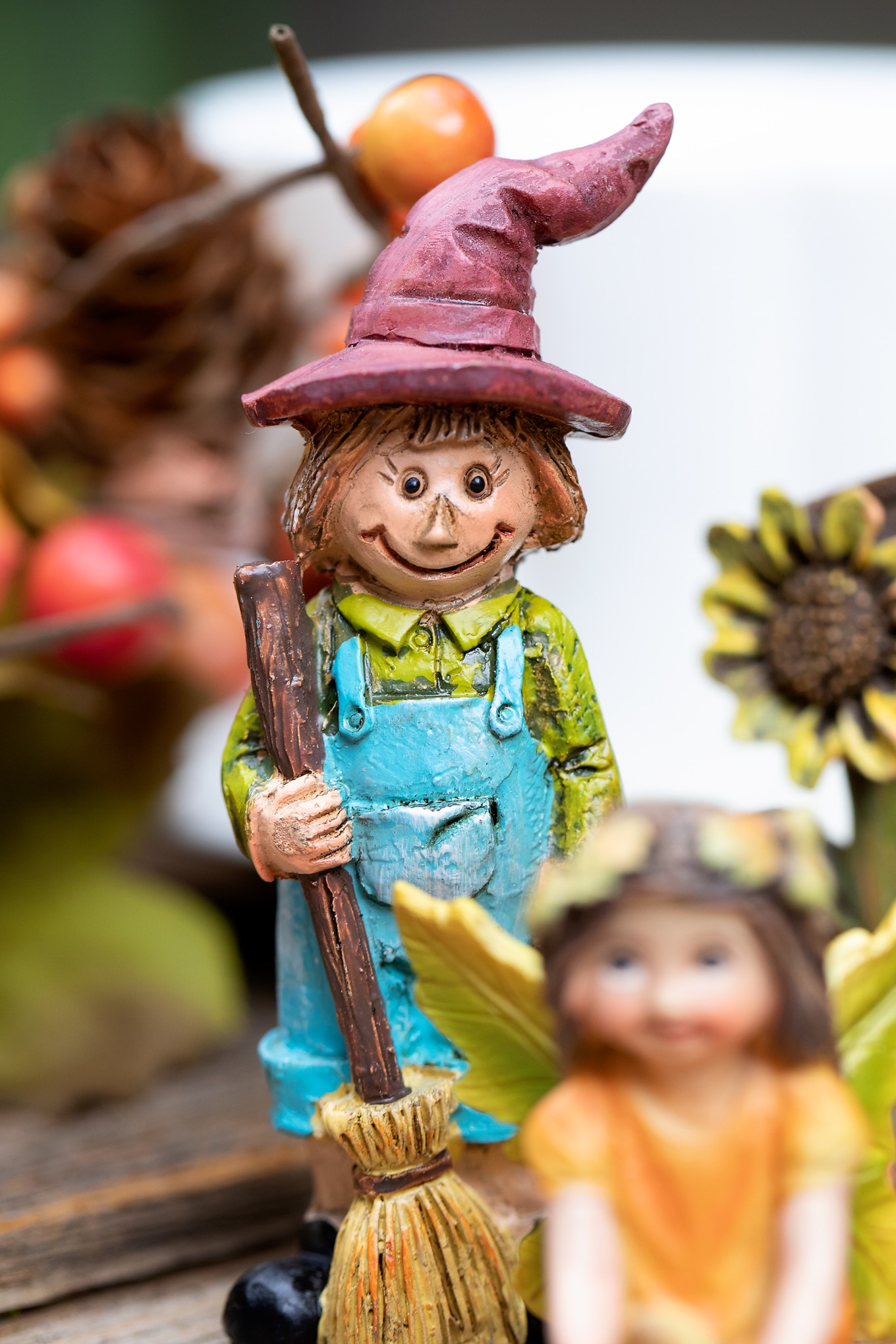 5. Last, scatter a few acorns or hazelnuts around the saucer. Water the plant, then you're finished!
This teacup fairy garden adds a brilliant pop of fall color to our mantle. It would also make a thoughtful gift for neighbors, friends, or teachers.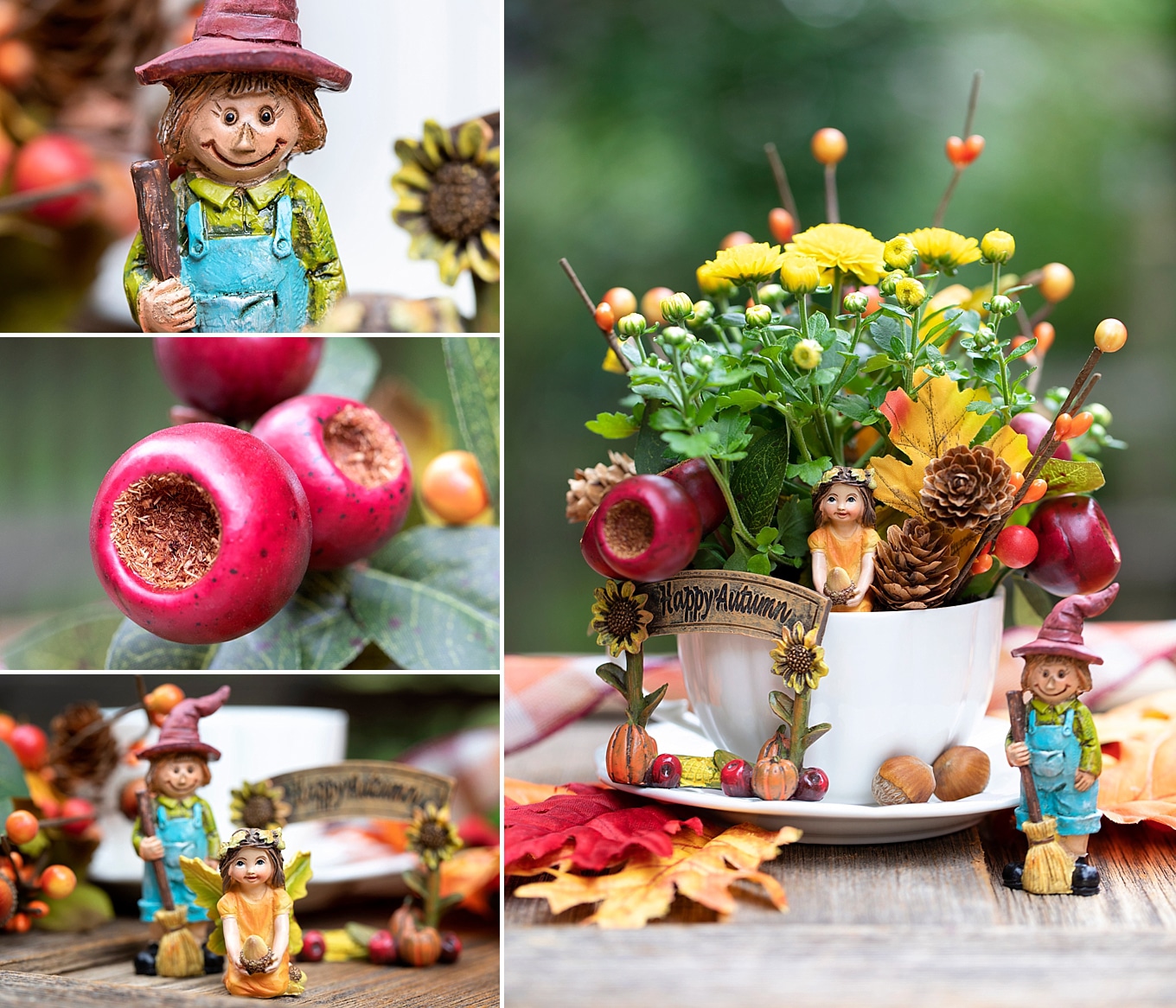 Save This Craft
Don't forget to save this craft on Pinterest for later! Be sure you are following along with Fireflies and Mud Pies here.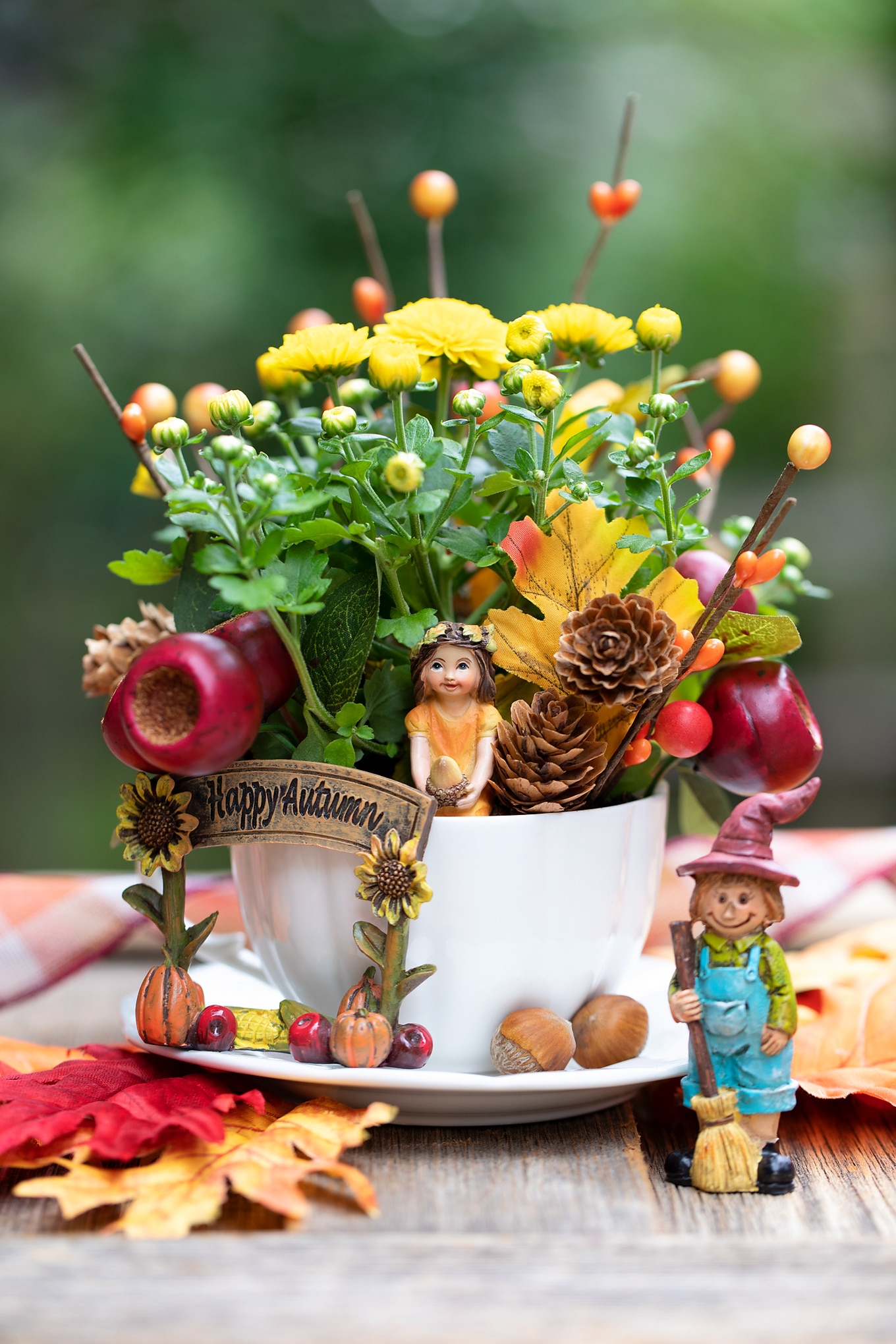 More Teacup Garden Crafts for Kids
Click the images below to view more stunning teacup garden tutorials.