Are you looking for a fun way to use some of your child's leftover Halloween loot? Create an Easy Lollipop Turkey, a fun DIY decoration for Thanksgiving.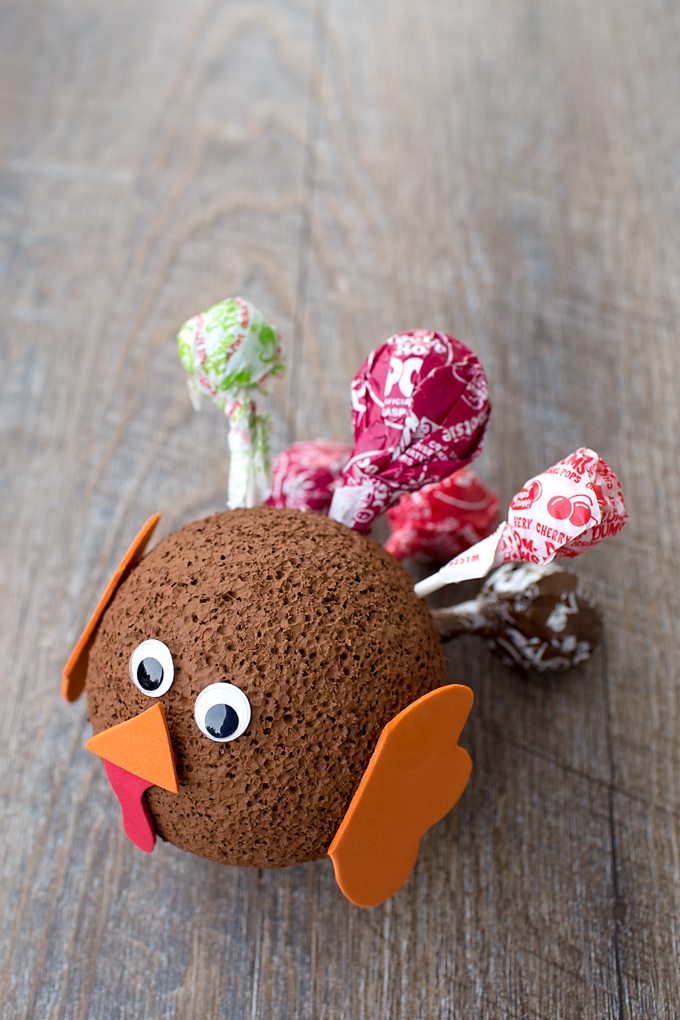 This post contains affiliate links. Opinions are my own.
Easy Lollipop Turkey Craft
Another exciting Halloween has passed. This year my children dressed up as a Skeleton and a Wookie. Want to know a secret? We actually did our Halloween costume shopping in the pajama section of Target this year! Two cute costumes that they can wear over and over again all year!
Of course the boys came home with several bags of delicious candy. To welcome November, we used some of their lollipops to create a cute Thanksgiving Turkey Craft.
To make this craft you will need: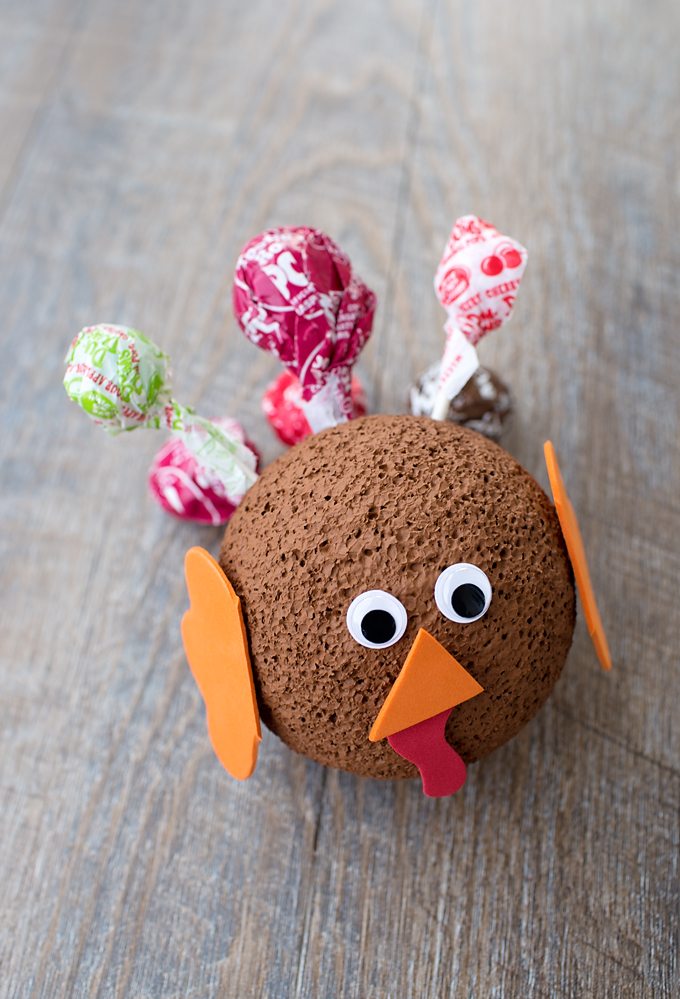 After gathering supplies, paint the styrofoam balls with brown acrylic paint. Allow the paint to dry completely on a parchment lined pan.
As the paint is drying, cut out wings, a gobbler, and a small beak for the turkey. When the paint is dry, secure the wiggly eyes, wings, gobbler, and beak to the styrofoam with tacky craft glue.
Last, press lollipops into the back of the styrofoam ball. The heavy lollipops will help prevent the turkey from rolling. We used 6 lollipops, but you could use more to create a full-feathered turkey.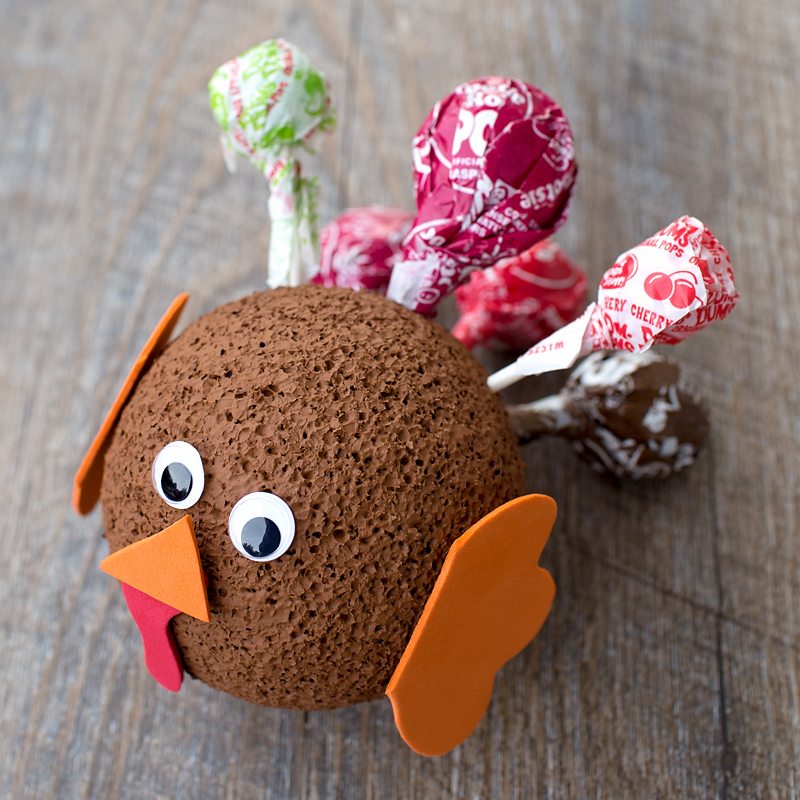 More Thanksgiving Crafts for Kids
I just love creating crafts with my kids on cold November afternoons. Click the images below for more creative ideas.