Kids of all ages will enjoy creating the creepiest green creepers around! This easy creeper craft is perfect for home, camp, school, and Minecraft clubs. Featuring basic craft supplies, parents and caregivers are fans of this low-prep Minecraft craft too.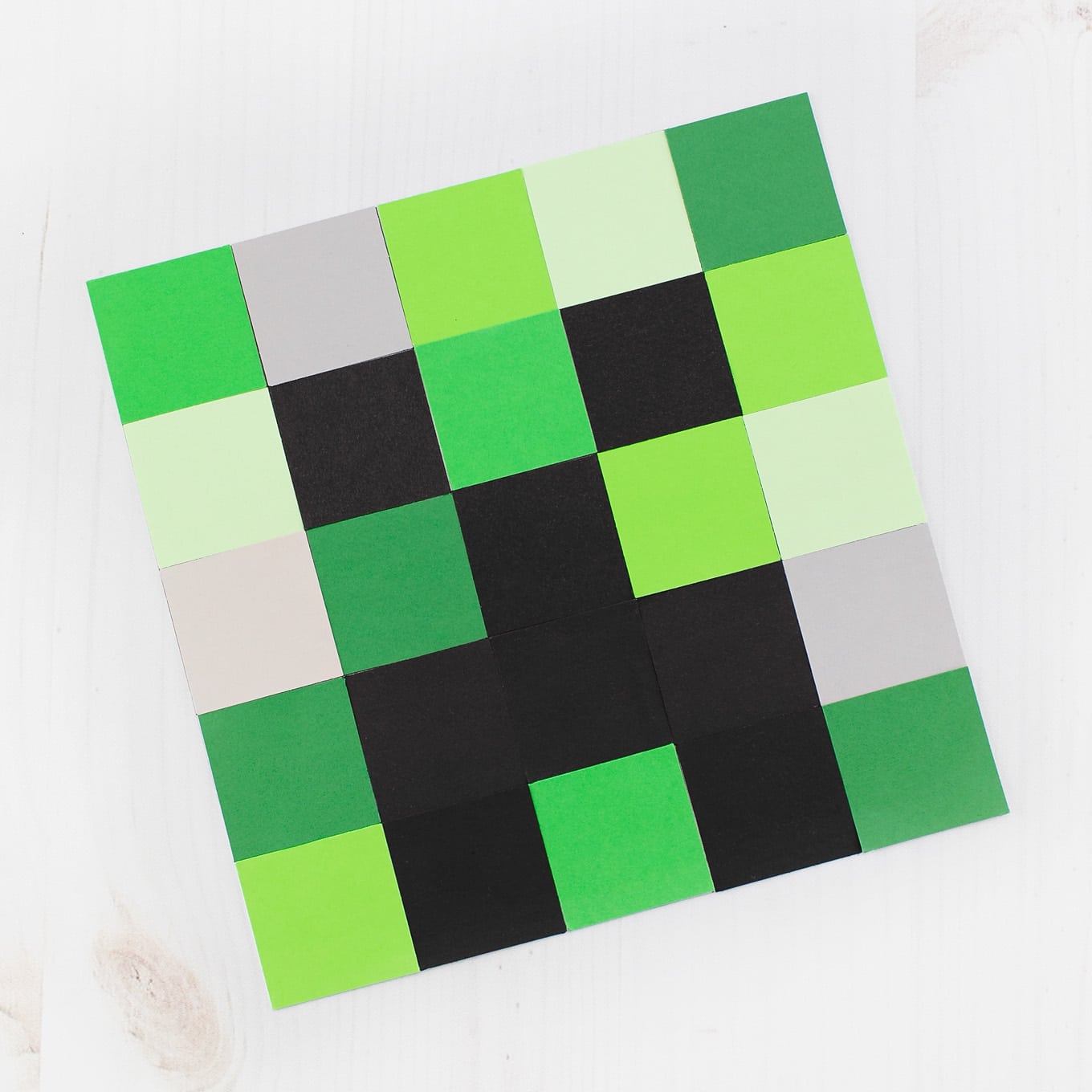 How to Make an Easy Creeper Craft for Kids
My boys look forward to their Minecraft time each day. They love to connect their devices to "play in each other's worlds" and build together. It's fun to hear them laugh, strategize, and learn! After all, some experts agree that Minecraft makes learning fun, boosts perception and creativity, and improves hand-eye coordination (source).
When tech-time is over, kids will enjoy using squares of green, grey, and black construction paper to create sneaky creepers in all sizes.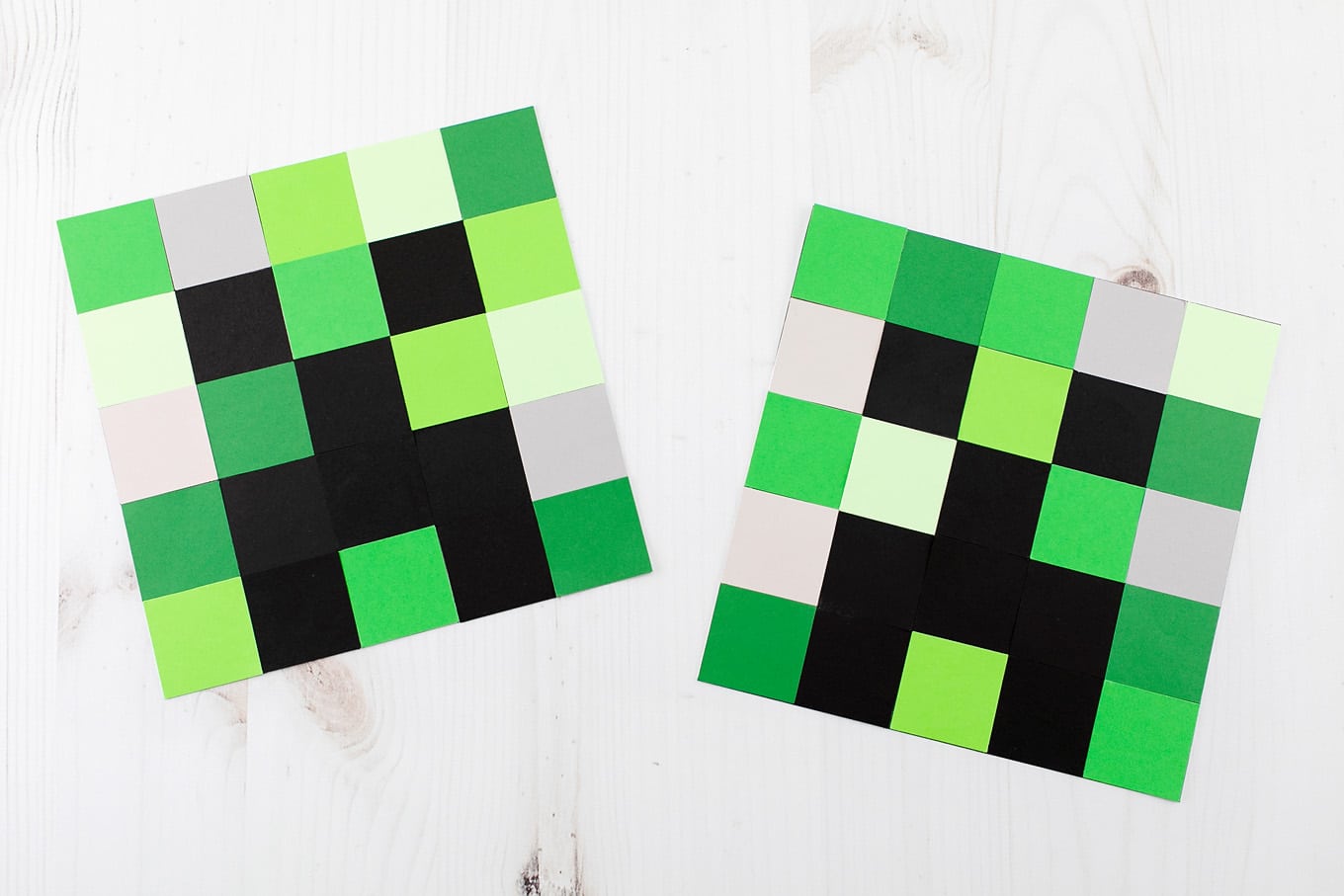 To Make This Creeper Craft You Will Need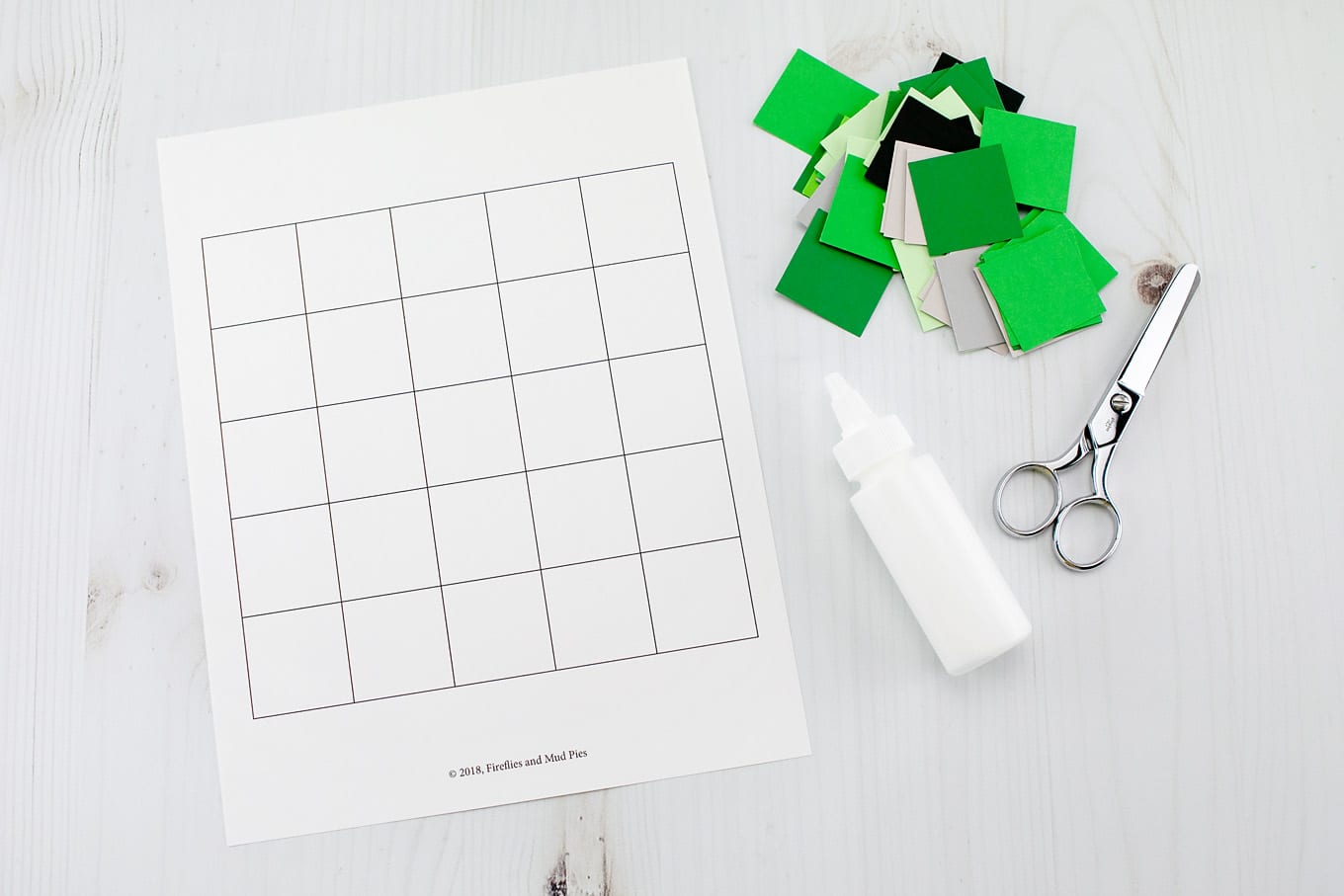 Directions for Creeper Craft
1. Print and cut out the creeper template. We trimmed ours with a paper cutter, but kids can just use scissors.
Our template includes 3 pages:
1 grid with 1 1/2 inch squares created specifically for this craft
1 blank square to use if you want to turn this craft into a notebook or card
1 8×8 grid for kids to color as their favorite Minecraft characters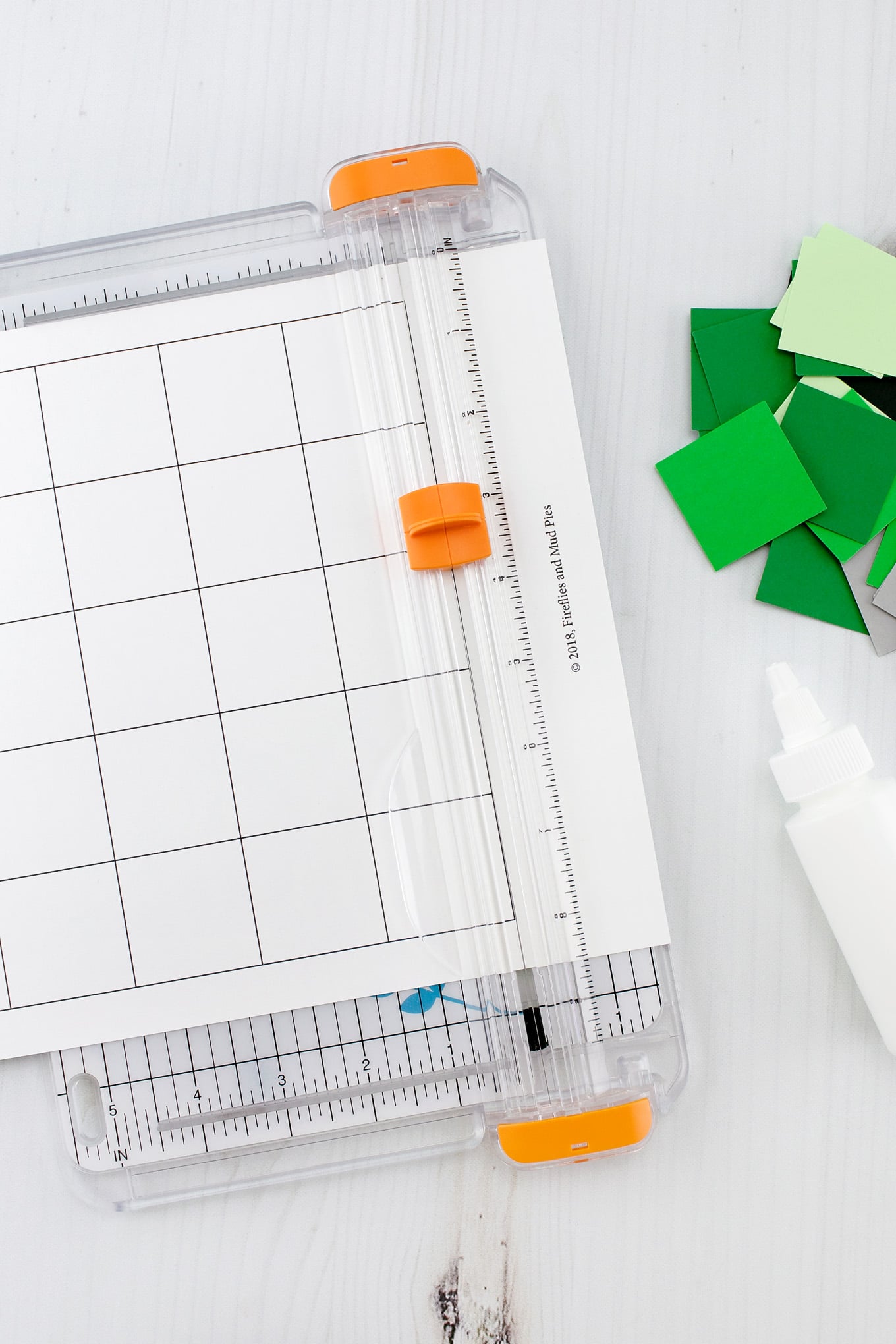 2. Use the paper punch to cut out a large pile of squares. Use a variety of colors so your child can give their creeper a classic pixelated look. Your child will need 8 black squares and 17 green and gray squares.
Alternatively, kids can simply paint or color their squares.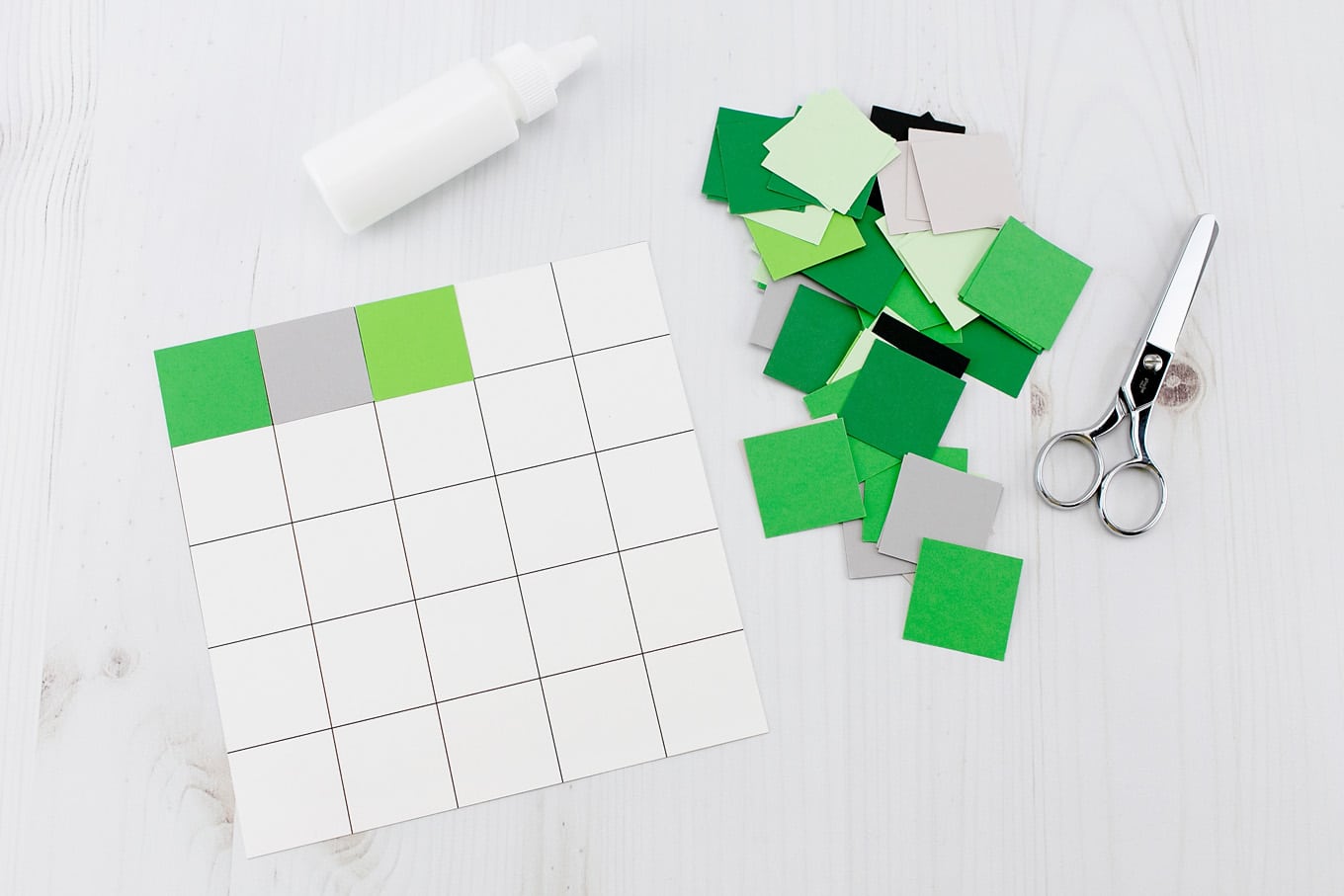 4. Invite your child to design their creeper.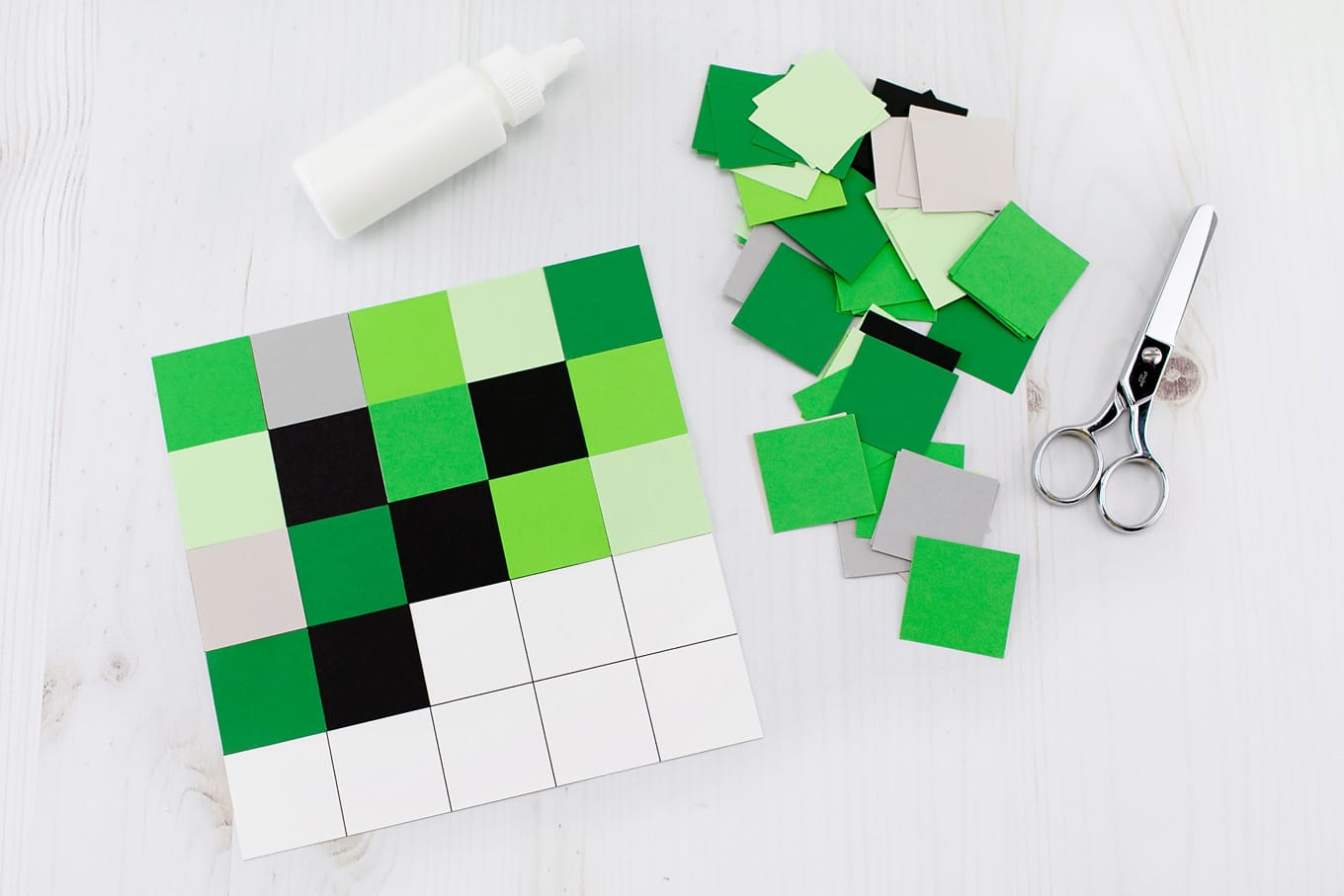 My kids hung their creepers on the bulletin boards in their room. But here are a few other ideas:
Make a Minecraft Strategy Book
Invite your child to cut about 10 more pieces of paper to size (use page 2 of our template), then staple them behind the creeper to create a one-of-a-kind book for your child to write all of their Minecraft strategies and ideas in!
Make a Minecraft Card
Simply make the craft as directed above, then cut out page 2 of our template. Glue the blank page to the back of the creeper, then write inside of the card.
Make a Minecraft Mask
To make a Minecraft mask, invite your child to glue or tape a wide craft stick to the back of their creeper craft. If desired, help your child cut out the creeper's eyes. When the mask is complete, kids can hold the mask up to their face for play.
Minecraft Coloring Page
Kids can use page 3 of our template to color their favorite Minecraft characters like sheep, pigs, skeletons, villagers, and Steve!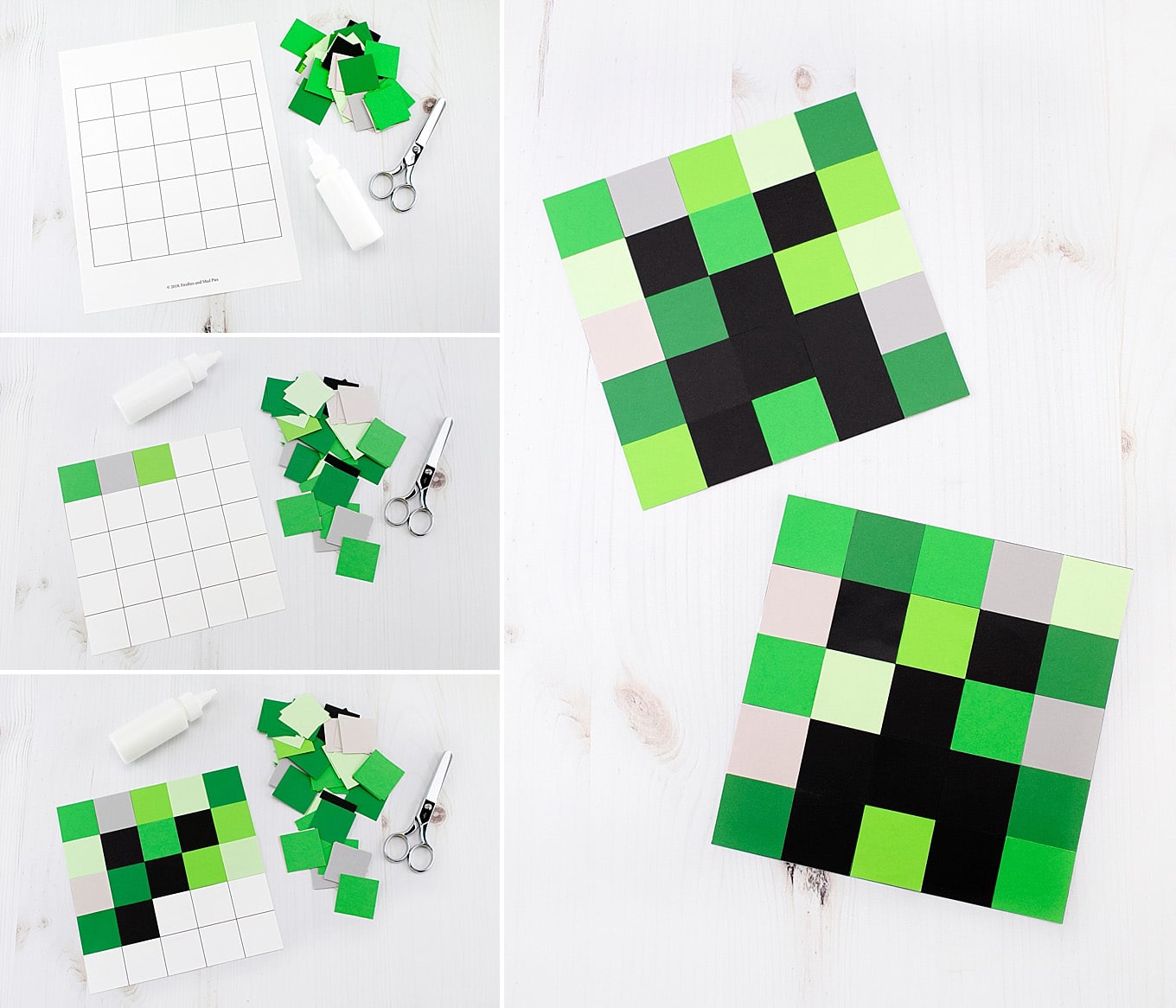 Video Tutorial: Minecraft Creeper Craft
Watch the video below to be guided through each step of this craft. You can view more easy kids craft tutorials on our Facebook Page, Teachers Pay Teachers Page, or right here on our website.
Save This Craft
Don't forget to save this craft on Pinterest for later! Be sure you are following along with Fireflies and Mud Pies here.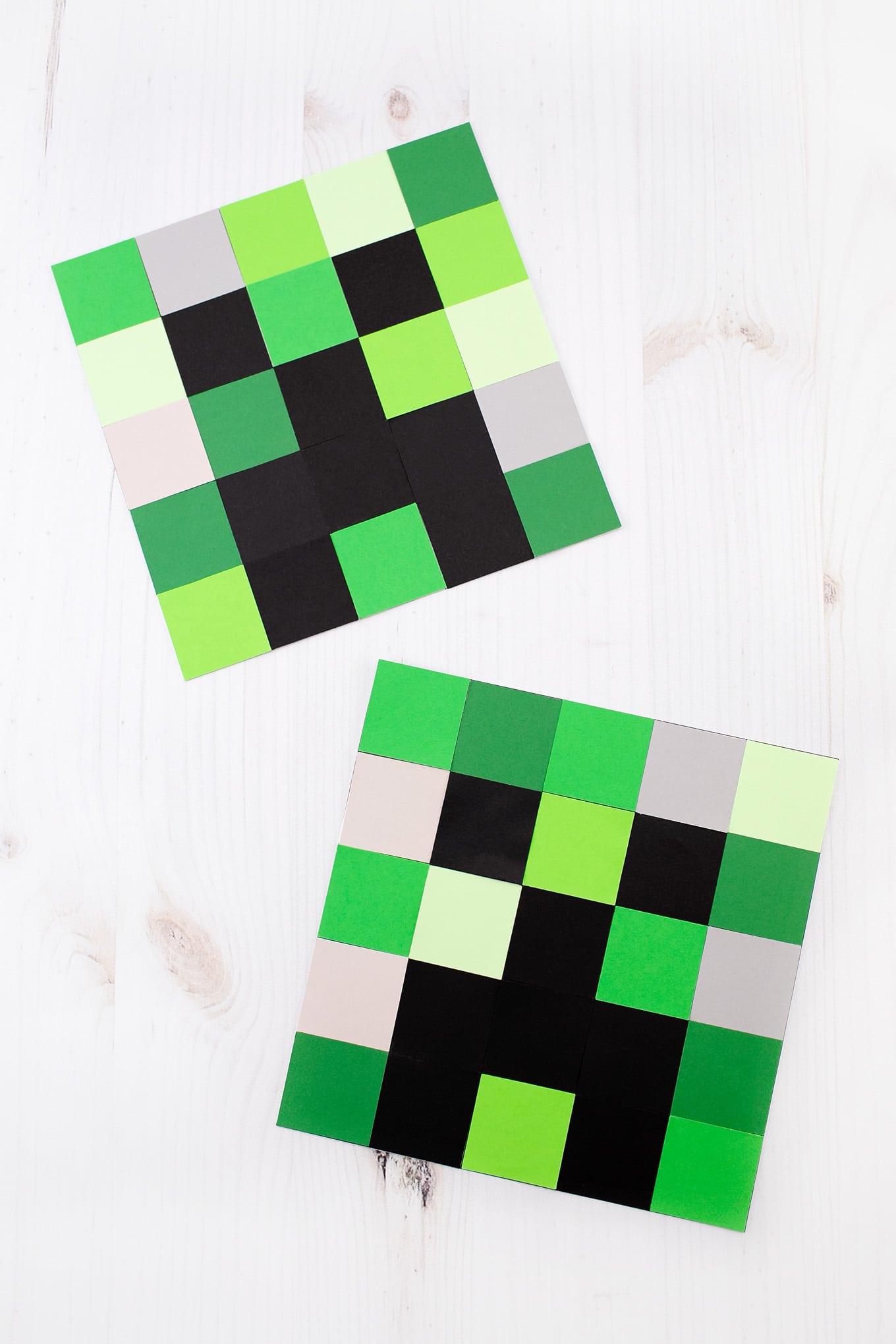 More Easy Paper Crafts for Kids
Click the images below to view more easy paper crafts for kids.