Inside: Learn how to make an easy DIY bug hotel with a wooden CD crate, logs, and other natural materials such as pine cones, sticks, moss, and leaves. This simple insect house is the perfect summer craft for kids!
Building a DIY bug hotel is an easy and fun way to invite beneficial insects like solitary bees, ladybugs, and lacewings into your garden. Once settled, your new six-legged friends will happily pollinate your fruits and vegetables, while helping to control unwanted garden pests such as aphids.
This easy and fun summer activity is from our new outdoor activity book for kids, Sticks and Stones.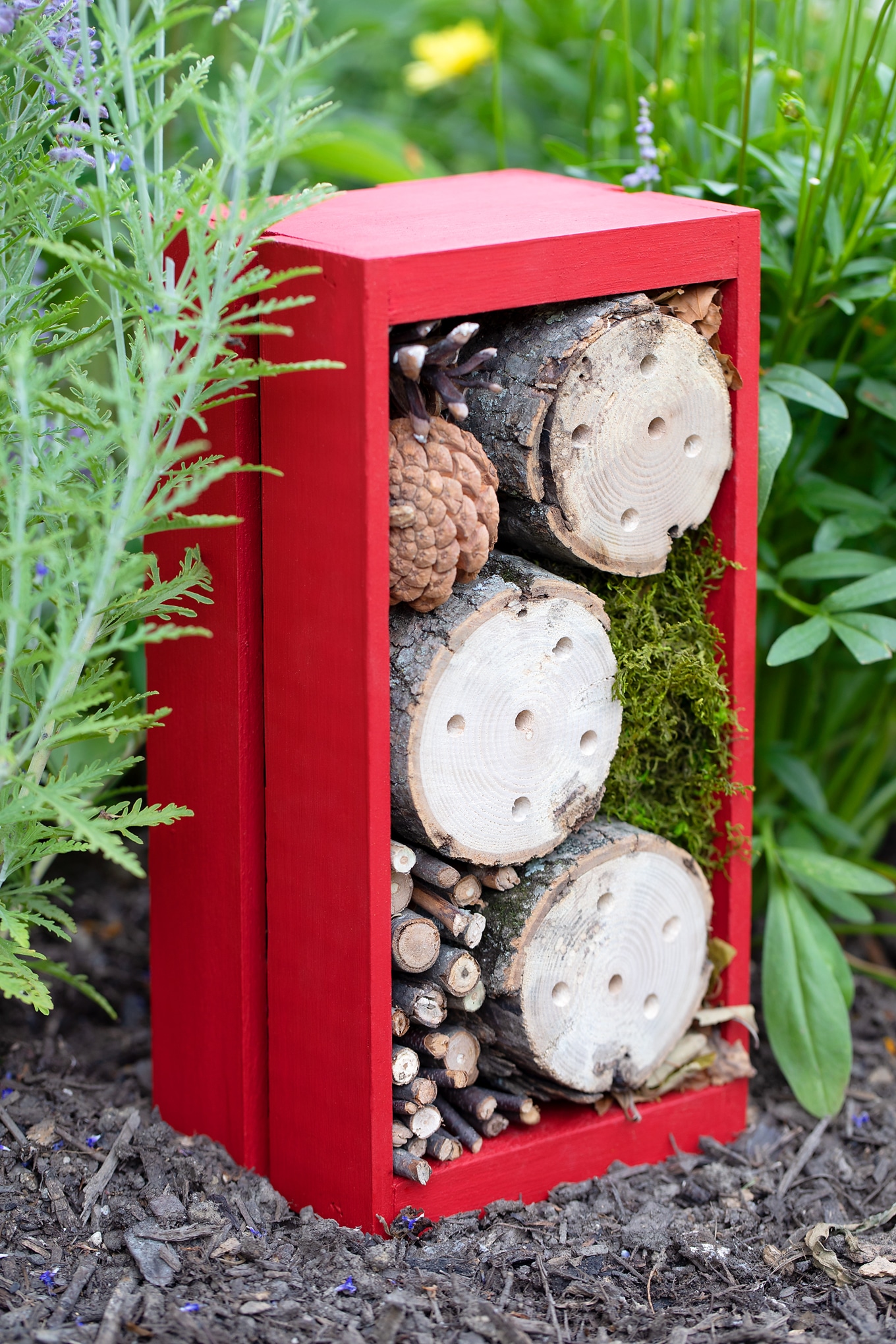 What is a Bug Hotel?
A bug hotel, or insect hotel, is a wooden structure designed to provide shelter for insects. Some insects may use the bug house for winter hibernation.
Related: Easy and Fun Insect Crafts for Kids
Craft Supplies Needed for Bug Hotel
Premade wooden CD crate
Self-sealing acrylic paint
Paintbrush
3 log pillars
Natural materials, such as sticks, pine cones, moss, lichens, and dry leaves
Handsaw
Cordless drill
1/4-inch drill bit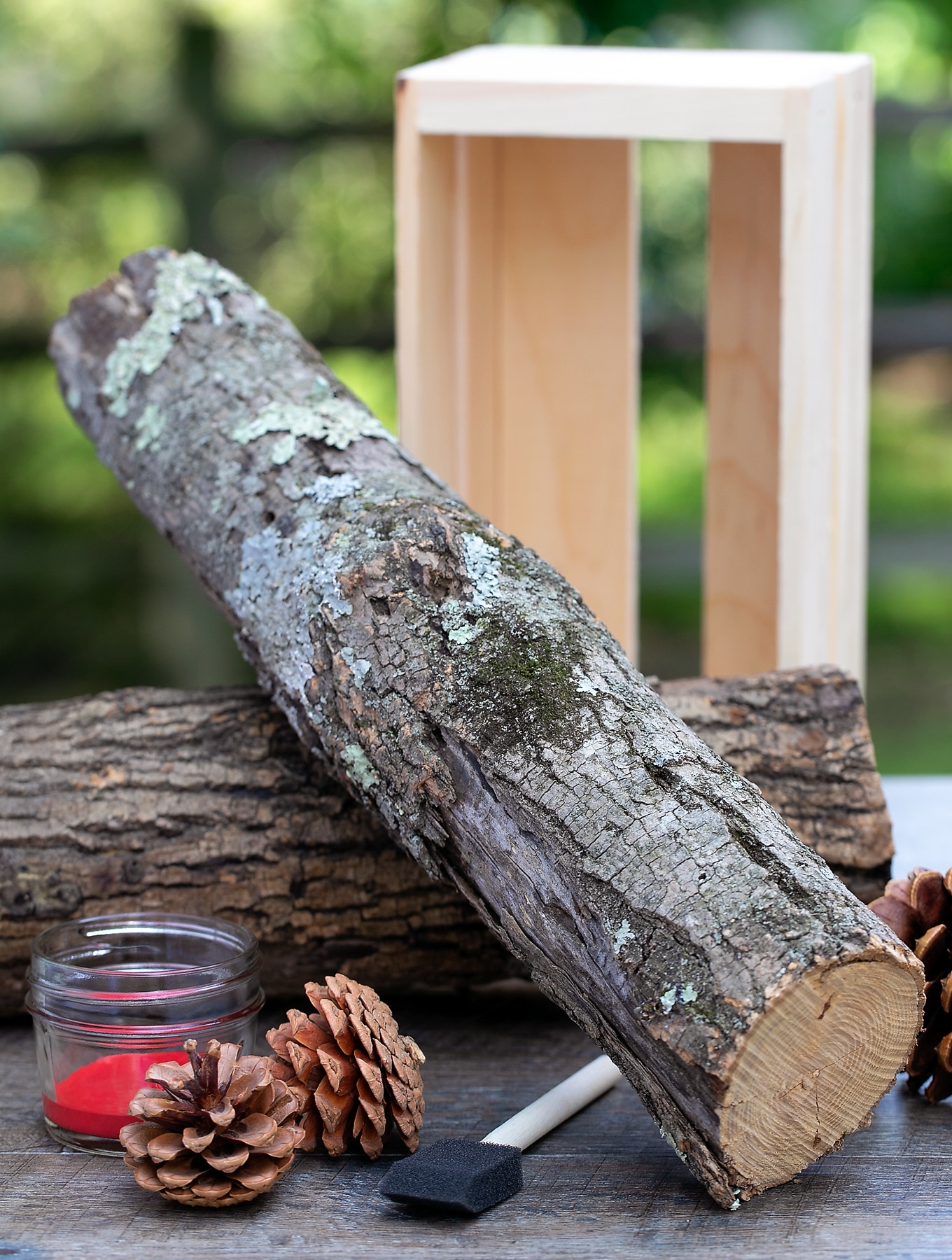 How to Make a Bug Hotel
Using a premade wooden CD crate from your local craft store and a variety of natural materials including logs, sticks, and pine cones, you can make your bug hotel an inviting and welcoming place for helpful insects to live, lay eggs, gather, and hibernate.
Before you begin, check out our short video tutorial:
Step 1: Paint the CD Crate
Paint both the inside and outside of the CD crate with self-sealing acrylic paint, also known as outdoor acrylic paint.
Related: How to Raise Butterflies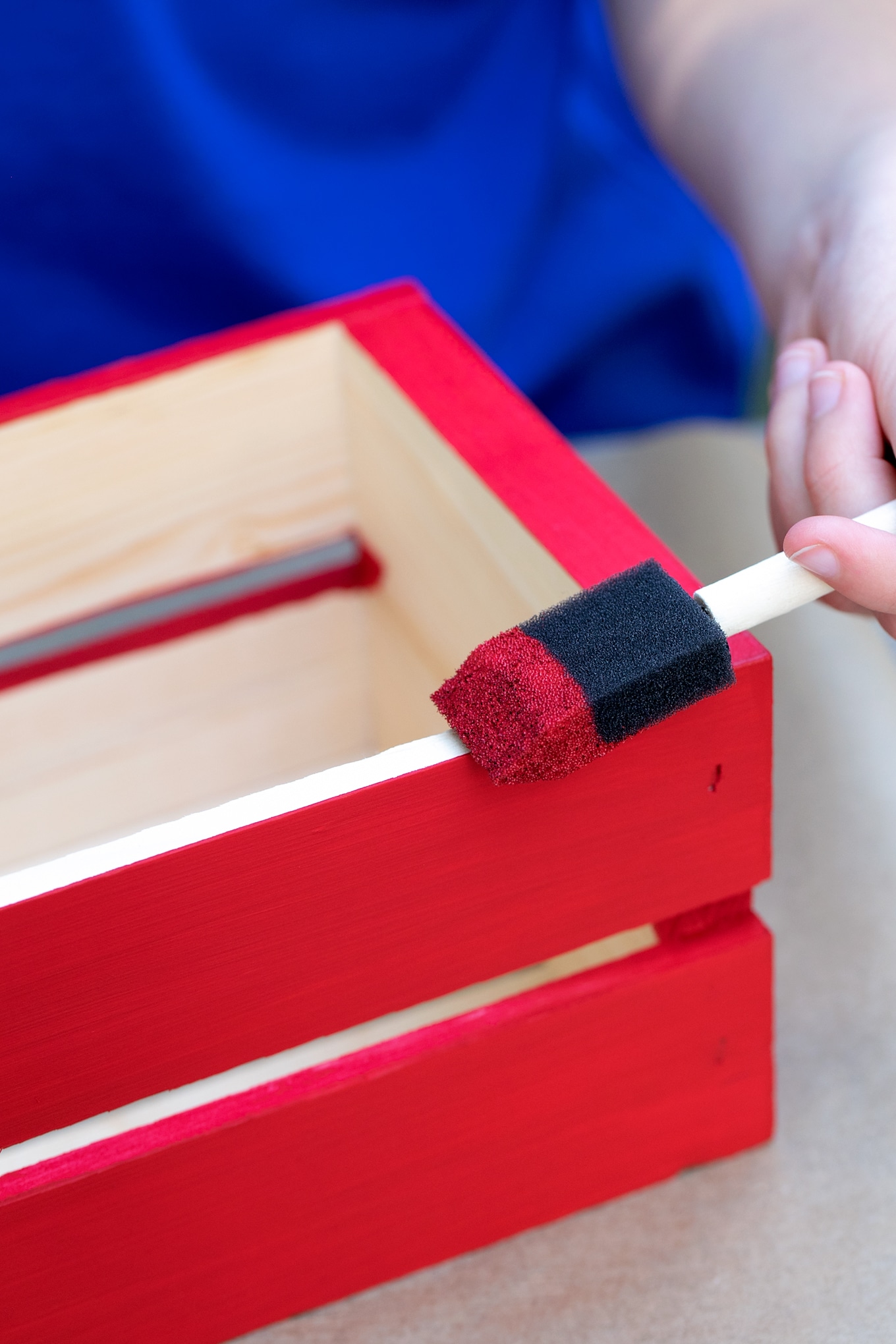 Step 2: Prepare the Log Pillars
1. Cut the log pillars so they fit inside of the CD crate. We cut our log pillars to a length of about 4 inches, leaving the bark intact.
2. Next, drill holes in your log pillars with a cordless drill. Solitary leafcutter bees prefer holes that are 1/4-inch wide and about 3 inches deep.
3. When the log pillars are finished, stack them inside of the CD crate.
Tip: Always wear eye protection while using tools.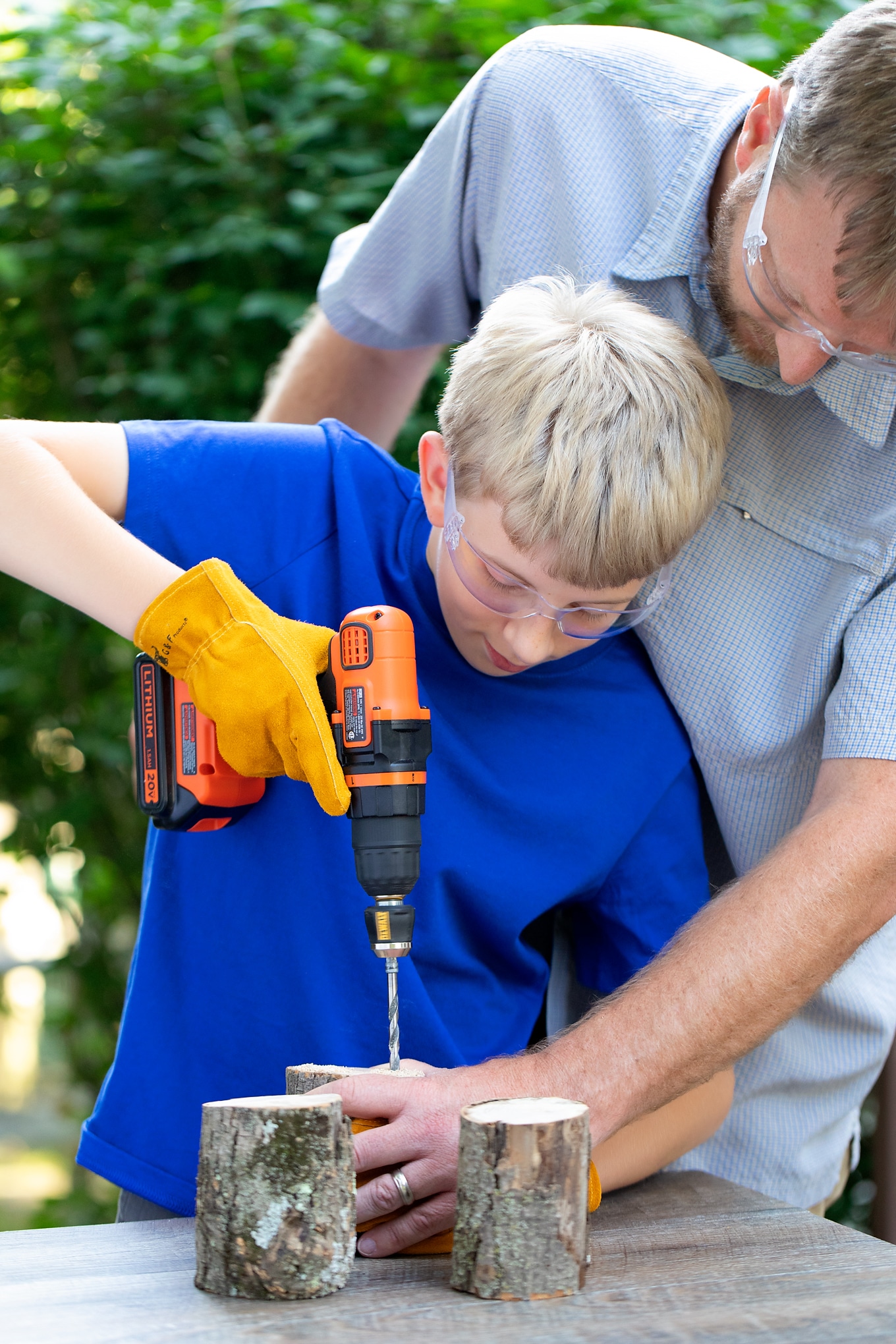 Step 3: Fill in the Gaps
Fill in the gaps around your pillars with bundles of sticks, pine cones, leaves, moss, and lichens. Secure your bundle of sticks with a rubber band so they don't fall out of the CD crate.
Where Do I Put a Bug Hotel?
Place the finished bug house near a garden in a warm, sunny location, and enjoy observing the insects that make it home.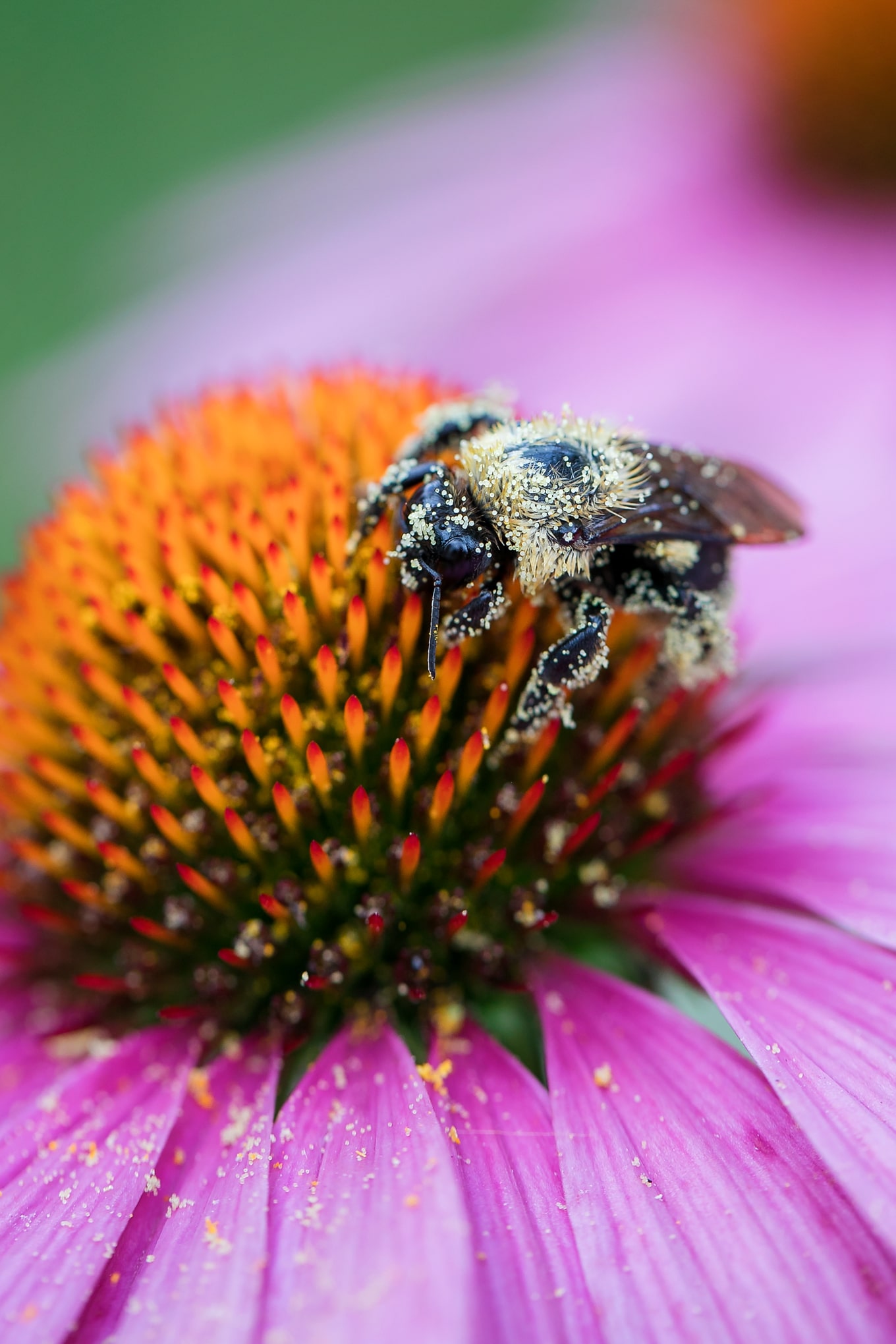 Order Sticks and Stones
If you liked this insect hotel craft, please consider ordering our new outdoor activity book, Sticks and Stones! It's packed with fun outdoor art ideas and outdoor STEM projects for kids. You can order it here!