My little boys adore Disney's Frozen. Months after the movie's premiere, they still act out their favorite scenes and sing along with Let it Go. The movie helped them internalize the incredibly positive messages about being yourself and putting loved ones first, so I don't mind watching it over and over again with them. (Plus, Olaf is hilarious. It's fun to laugh together!)
This past weekend, we used some leftover turquoise ribbon from their birthday party last March to create Frozen Inspired Snowflake Ornaments. The "Elsa Ornaments," as my youngest calls them, are a refreshing break from the traditional red, greens, and golds of Christmas and look beautiful hanging on the tree.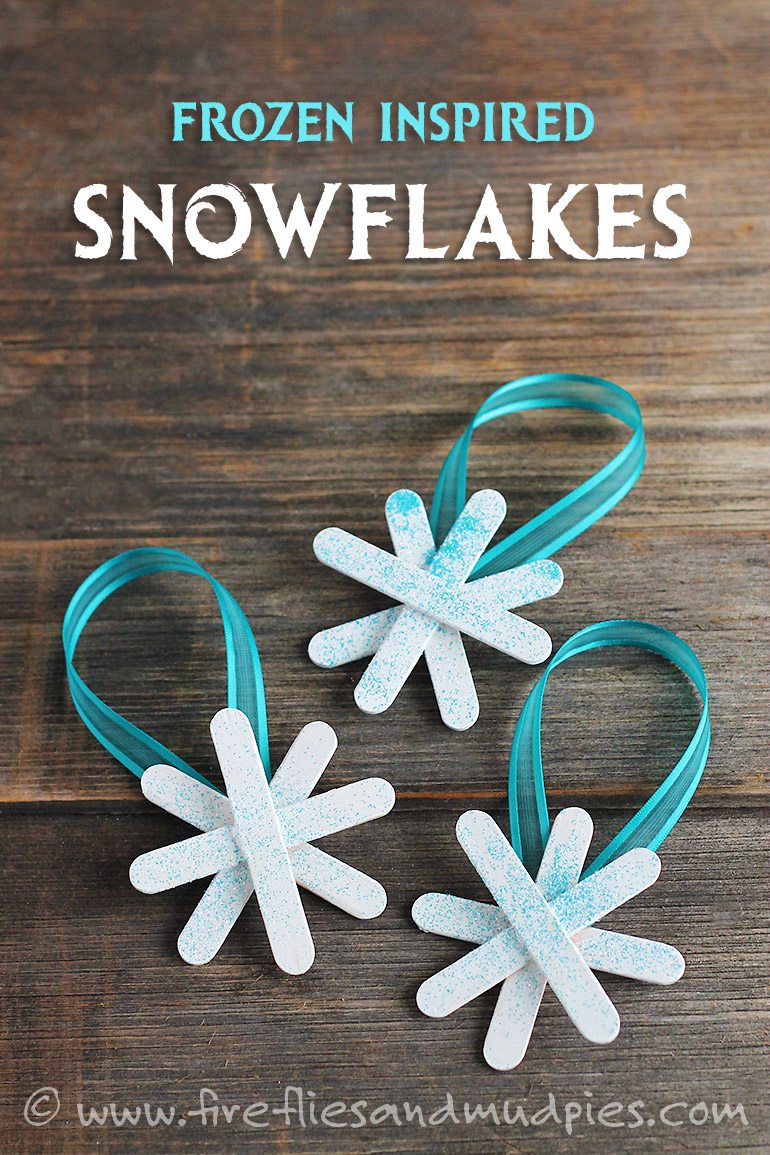 This post contains affiliate links. Opinions are my own.
Frozen Inspired Snowflake Ornaments
White snowflakes embellished with turquoise and translucent white glitter add a beautiful touch of color to the Christmas tree. This snowflake ornament exercised fine-motor skills and gave my boys some practice with patience. (They wanted to get right to painting, but the glue was still too wet!)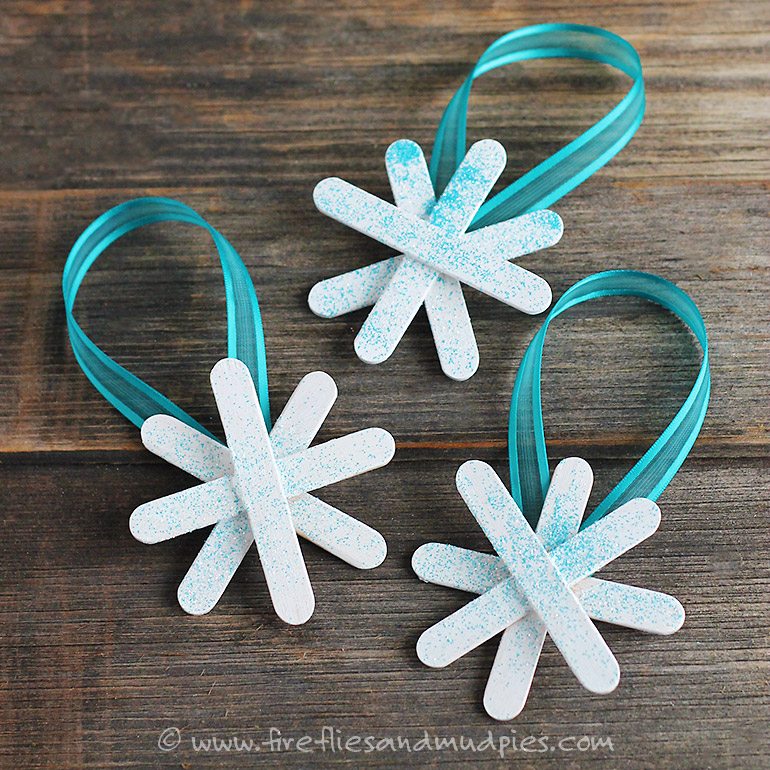 Materials Needed:
Turquoise Ribbon (I couldn't find an exact link on Amazon, but if it helps, the ribbon I used is from Michael's.)
Directions:
1. Invite your child to glue 4 mini craft sticks together into the shape of a snowflake. Allow the snowflake to dry completely before painting. To save time in a group setting, an adult may wish to assemble the snowflakes prior to crafting.
2. Paint the snowflakes. Sprinkle turquoise and translucent white glitter over the wet paint. Allow the snowflakes to dry completely.
3. Use the glue to attach a loop of ribbon onto the back of each snowflake.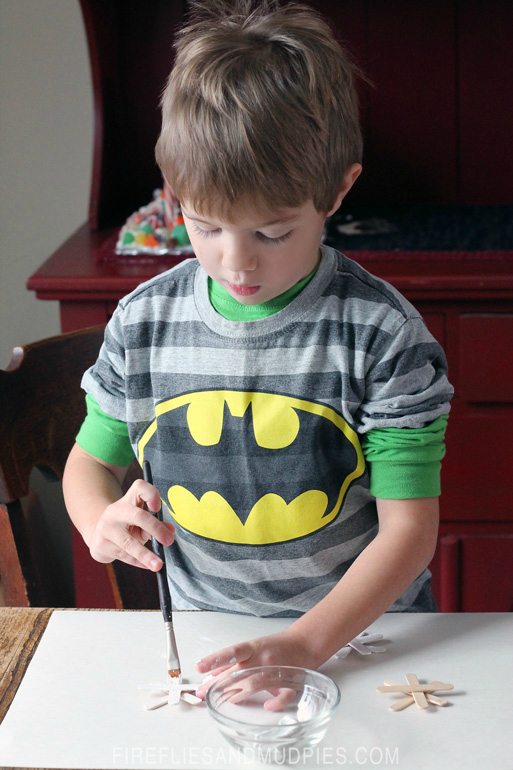 More Frozen Inspired Crafts and Activities
The posts shared below are amazing round-ups of Frozen inspired crafts, activities, and recipes. You're sure to find the perfect activity to delight little fans of Frozen!
20 Frozen Activities and Recipes featured on Happy Hooligans
Frozen Crafts and Activities for Kids featured on Crafty Morning
Frozen Activities and Crafts featured on Growing a Jeweled Rose
25 Frozen Inspired Party Ideas, Crafts, Activities and Recipes featured on Super Mommy Club