There is nothing in the world that quite compares with a handmade gift from the heart. Here are five simple handmade gifts perfect for stuffing holiday stockings!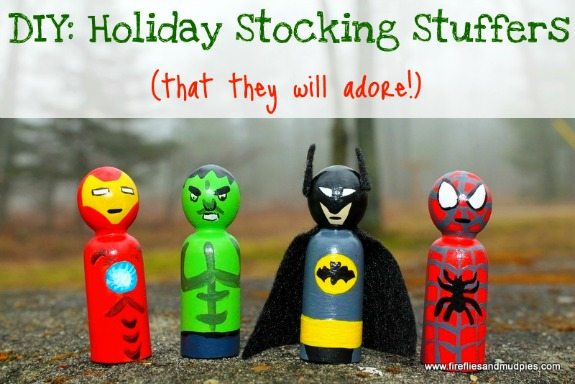 Superhero Peg People
These are not only adorable, but easy to create. Purchase wooden peg people and paint them to look like your child's favorite superhero characters.
Combination Felt Board/Chalkboard
I bought an adorable, personal chalkboard from my local office supply store and pressed adhesive felt to the back. It took just an hour to snip a festive holiday scene from ribbon and craft felt.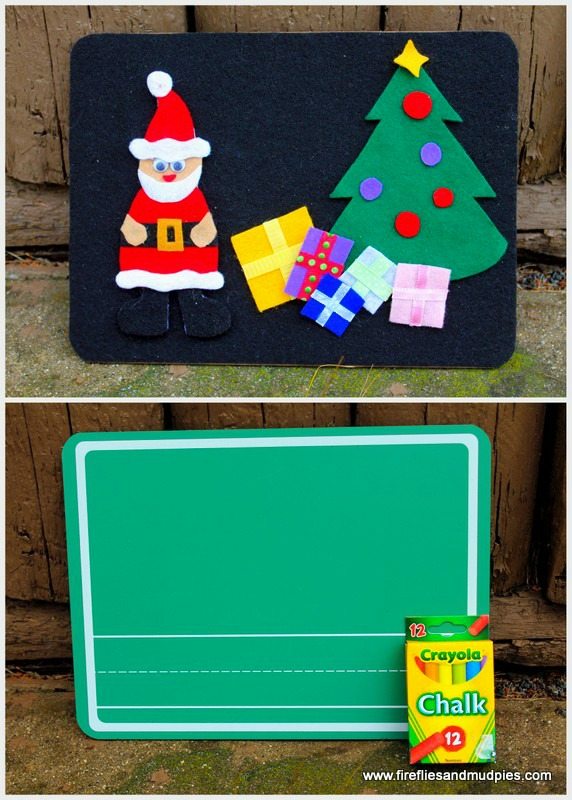 Holiday Playdough
Whip up a quick batch of festive, holiday playdough. Allow it to cool before placing it in a jar and wrapping a ribbon around it.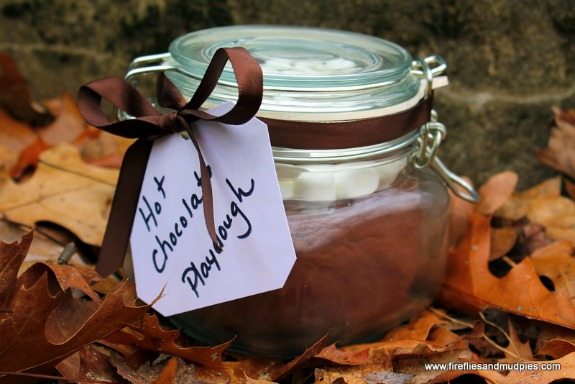 Story Blocks
Story blocks are painted blocks with pictures of people, clothes, vehicles, buildings, objects, and nature. Invite your child to shake the bag and pour them out onto the floor. Build a story together or recount a memory using the pictures that are facing up on blocks as guides. To increase the life of your story blocks, seal with clear spray. Tip: Leave one side blank for your child to verbally fill in from their own imagination – like a free space!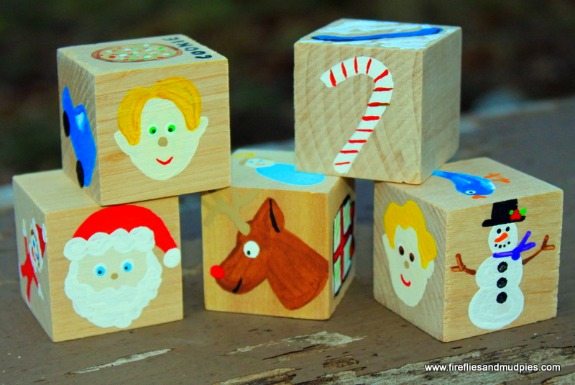 No Sew Felt Lollipops
Kids will smile at this unique addition to their play kitchen set. Simply: 1) Trace 2 felt circles of the same color. 2) Hot glue a lollipop stick to one of the felt circles. 3) Hot glue around the outside of the circle that has the stick attached and place the other felt circle on top. 4) Repeat with other colors. 5) Tie into a bunch with a pretty ribbon.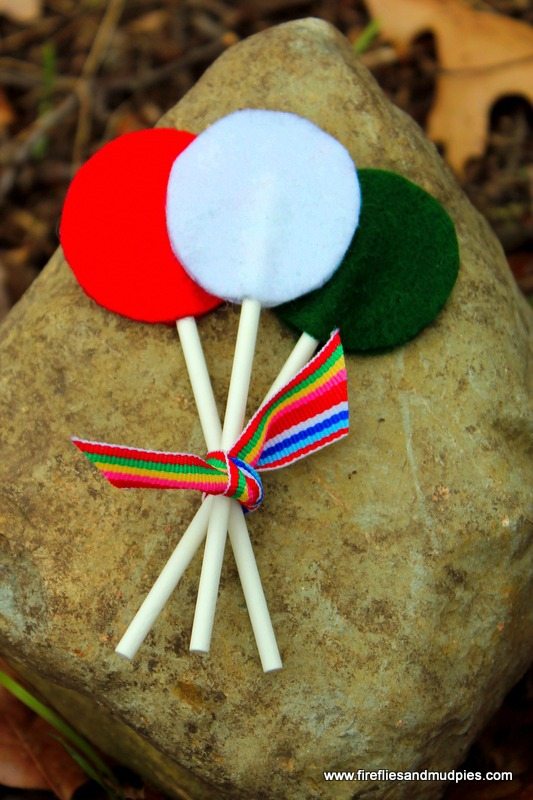 And of course, body scrubs, hot chocolate, and gift cards always make great stocking stuffers too! What is your favorite gift to give or receive in stockings?
 This post has been featured: