Many years ago, I was a picky eater who scrutinized meat, was suspicious of vegetables, and hated most condiments, dressings, and sauces! One time, I actually slid broccoli down my shirt because my Mom said that I couldn't leave the dinner table without finishing it!
Meet the new and improved, grown-up Melissa. The one who no longer gags when she smells mustard. Well, most of the time . . . and, I do eat and enjoy tons of vegetables now (thank goodness for gardening, grilling and roasting). I can credit this change in my palette to one specific dish that made me feel more brave about trying new foods. The year was 2002 and it was just a few months before college graduation.
I went home with my roommate, Erin, for dinner. I loved Erin's family and home. It was warm and cozy and I felt like I belonged. Her Mom prepared Rice Crispy Chicken, stuffing, steamed vegetables, fresh lemonade, and Soured Cucumbers. Everything was delicious and going well, but then they noticed that I hadn't tried the cucumbers.
The details of the conversation that followed are a little foggy, but it ended with me trying the cucumbers. I then tried them a second and third time, and Erin and I brought some back to our dorm room to try again later.
I can't guarantee that Soured Cucumbers will reform all picky eaters, but it could be worth a try!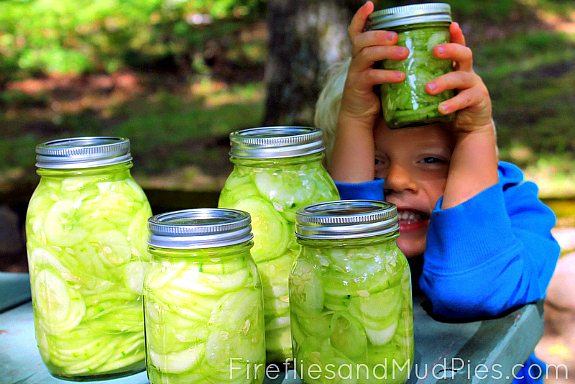 Soured Cucumbers by Anne Q.
Ingredients:
1/4 cup of sugar
1/4 cup of white vinegar
1/4 cup of water
salt (as much as needed)
cucumbers (as much as needed)
Directions:
1. Peel and thinly slice the cucumbers. Add the salt and allow the cucumbers to rest at room temperature for 30 minutes. Drain the salt water.
2. Pour equal parts of sugar, vinegar, and water over the cucumbers. Stir the mixture well.
3. Pack the cucumbers into jars and store them in the refrigerator.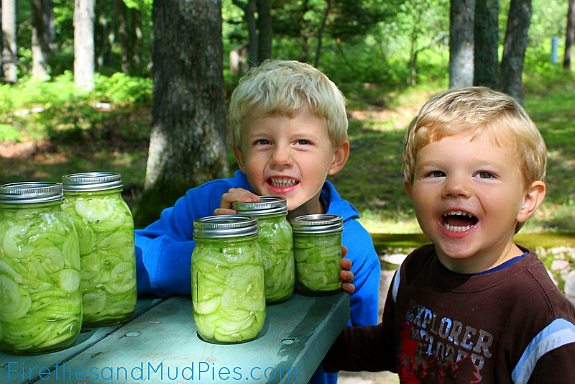 We enjoy Soured Cucumbers as a side dish at cookouts! Keeping plenty in the refrigerator is a must!