Spring may be just around the corner, but let's keep it real. Right now in the midwest, it's a balmy—that's right, balmy— 10°. I want nothing more than a warm sweater, a blanket, and a hot drink! This afternoon while the boys were playing, I snuggled up on the couch with a book, my slippers, and a homemade Peppermint Mocha. The hot mug felt amazing in my hands, but the steamy drink was even better!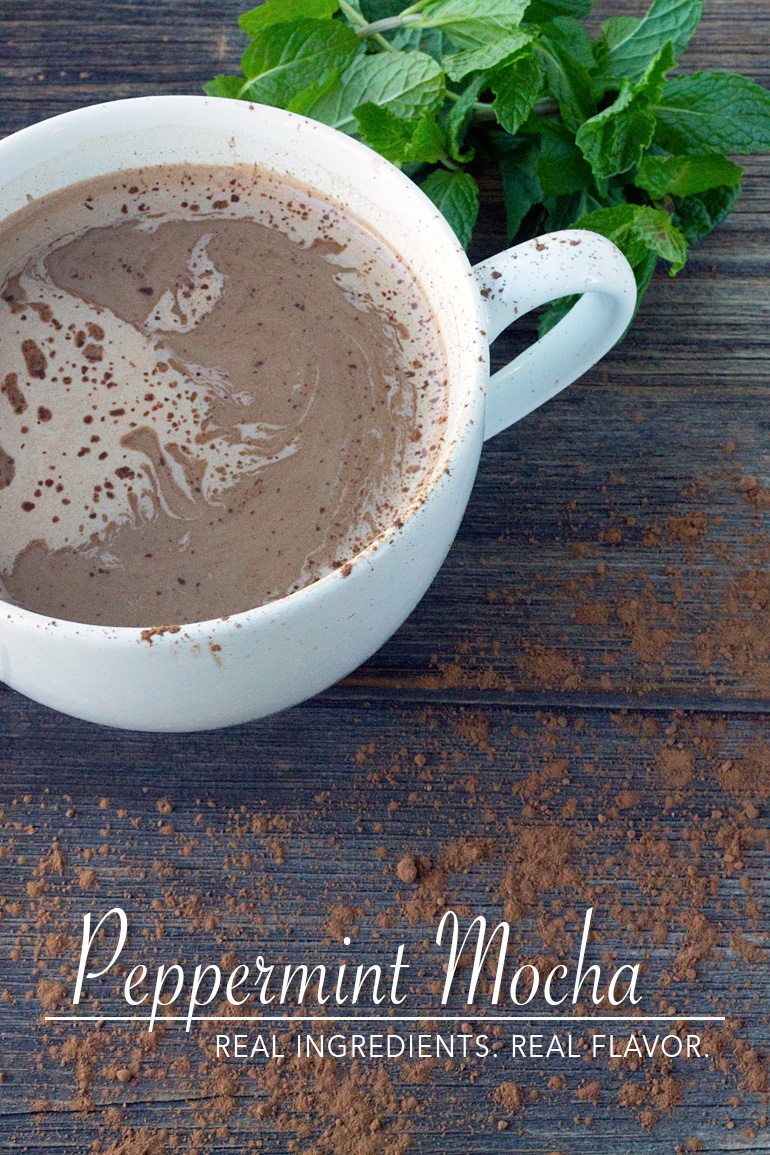 This post contains affiliate and Independent Distributor links. Opinions are my own.
As a busy Mom and the lone coffee drinker in the house, I rarely take time to brew coffee in the morning. Instead, I use instant mocha mix. Instant coffee is simply brewed coffee that has been freeze-dried and vacuum packed—the aroma and flavor retain their original quality. My favorite mocha mix recipe was given to me by a friend last year. It's the perfect combination of coffee and cocoa, and even tastes delicious Frappuccino style!
Rather than using peppermint candy, extract, or artificial syrup to flavor this winter favorite, I prefer to use pure, therapeutic-grade Peppermint essential oil. The essential oil gives the hot mocha an irresistible peppermint flavor and scent. Additionally, Peppermint supports a healthy digestive system. It's a great drink for morning, as the scent of Peppermint is invigorating and makes me feel alert and awake. NOTE: Young Living Essential Oils are the only brand I trust using internally. Always check individual labels before use.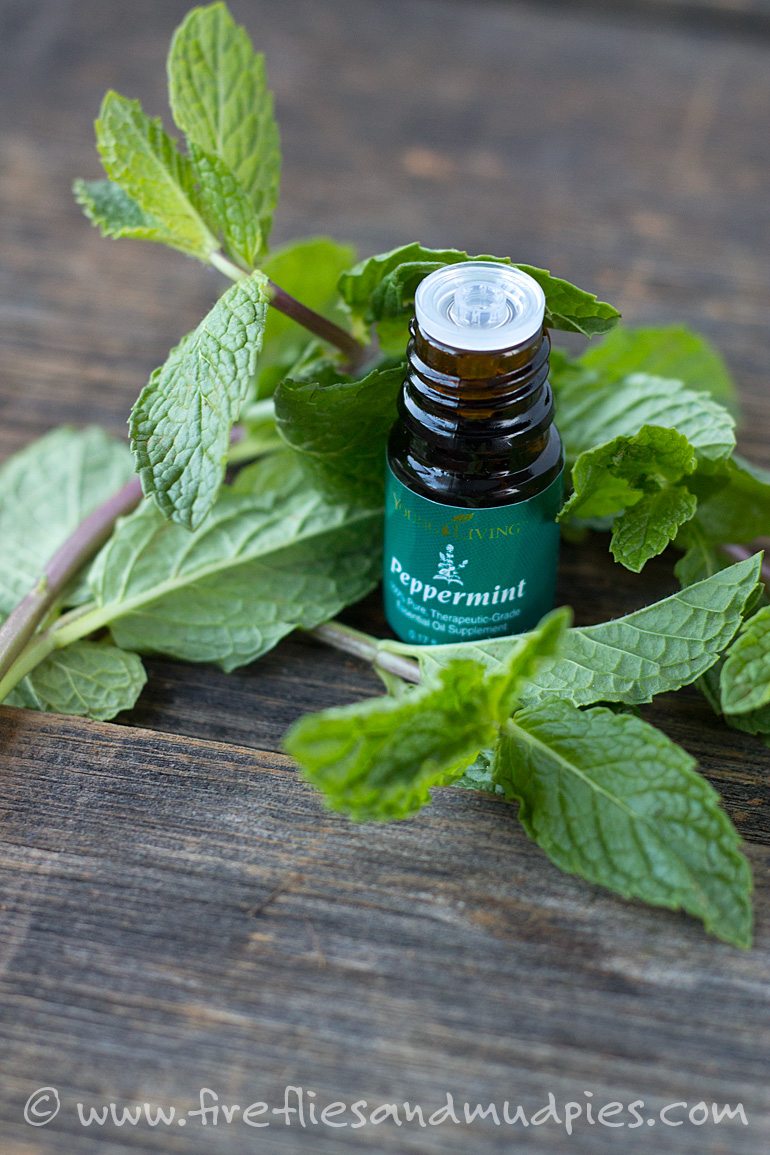 Want to make your own? Here's the recipe!
Peppermint Mocha
Author:
Warm up on a cool day with a homemade Peppermint Mocha!
Ingredients
3/4 cups sugar
1–2 drops [url href="https://beta.youngliving.com/en_US/products/essential-oils/singles/peppermint-essential-oil?sponsorid=2555711&enrollerid=2555711&type=customer&isocountrycode=US&isolanguagecode=EN" target="_blank"]Young Living Peppermint essential oil[/url]
1/2 cup instant coffee
1/2 cup cocoa
Instructions
Combine 1–2 drops of Peppermint essential oil with 3/4 cups of sugar to make Peppermint Sugar. Mix well.
Stir the instant coffee and cocoa into the Peppermint Sugar. Store the Peppermint Mocha Mix in a 1 quart mason jar.
Use 1 heaping TBSP of mocha mix per mug of hot milk.
Stir well, allowing the mocha mix to completely dissolve in the milk.
Relax and enjoy!
I enjoy flavoring mocha mix or hot chocolate with Peppermint essential oil, but I also use it to reenergize during the afternoon slump at work. The scent of Peppermint makes me feel focused, so I often diffuse it while studying or working at home. Ohh—and mixed with some melted coconut oil, it makes for an amazing foot rub!