He excitedly stumbled through our front door, waving a crinkled paper in one hand while clutching his green backpack tightly in the other.
"Mommy! Guess what we made in school today? Applesauce. That's what we made in school today. It was so so fun!"
His enthusiasm was enough to convince strangers that today was his first time tasting applesauce. He smiled wide and pushed the paper into my hand. "I have the recipe, Mommy. It's the best applesauce in the world."
I grinned, then took the recipe and his hands into mine. "How did you make the applesauce, sweetheart?" For 20 minutes, he chatted on and on about plastic knives, apple stars, old fashioned cooking, cinnamon, and "pot crocks."
"Can we make Pot Crock Applesauce, Mommy? I can make it all by myself and will teach you."
Then it hit me. His kindergarten crock-pot applesauce was the best in the world because of several ingredients not printed on that wrinkled piece of paper.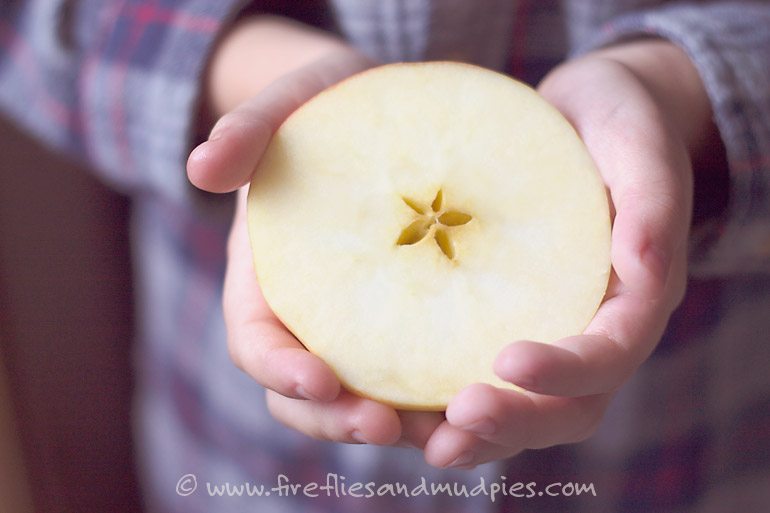 This post may contain affiliate links. Opinions are my own.
There's a country song by Trace Adkins called Just Fishin'. It's a song about a father and daughter—just about my son's age—who go fishing together. But the song truly speaks to the importance of savoring special moments with loved ones. I think that, mixed with a dash of pride and a pinch of autonomy, are the secret ingredients in Pot Crock Applesauce.
So we made it at home, with my son as the teacher. I sliced apples and my boys removed the skin "the old-fashioned way" with knives (no apple peelers allowed, I was told). They thoughtfully chopped and sliced and shared about school, new friends, what they missed in Wisconsin, and what they liked about Ohio.
And they thought we were just making applesauce.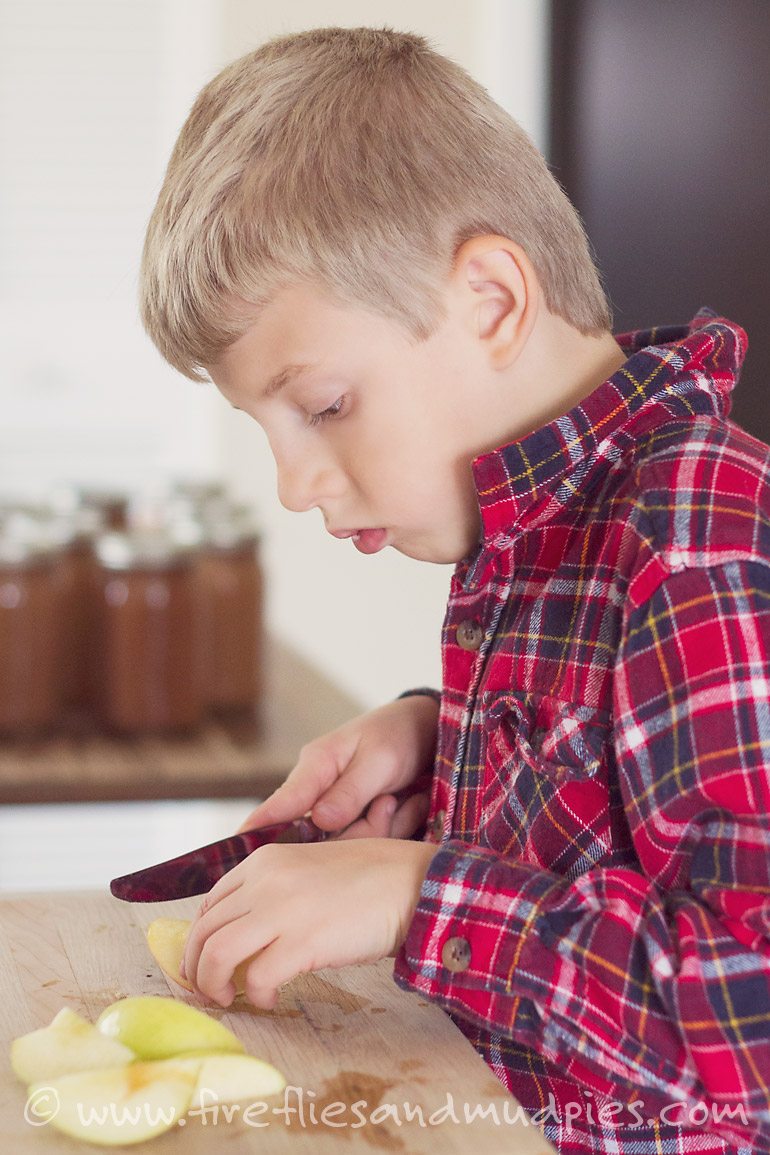 If I could bottle a moment and keep it forever, it would look something like this:
Morning sunlight, small hands cutting, measuring, pouring, and sneaking the dog apple slices. Soft flannel, swaying to country radio, giggling, and singing along. A small body, wrapped into mine beaming, "You are the best Mommy ever."
And for the first time, I accepted that title without self-doubt. Because to him, I am.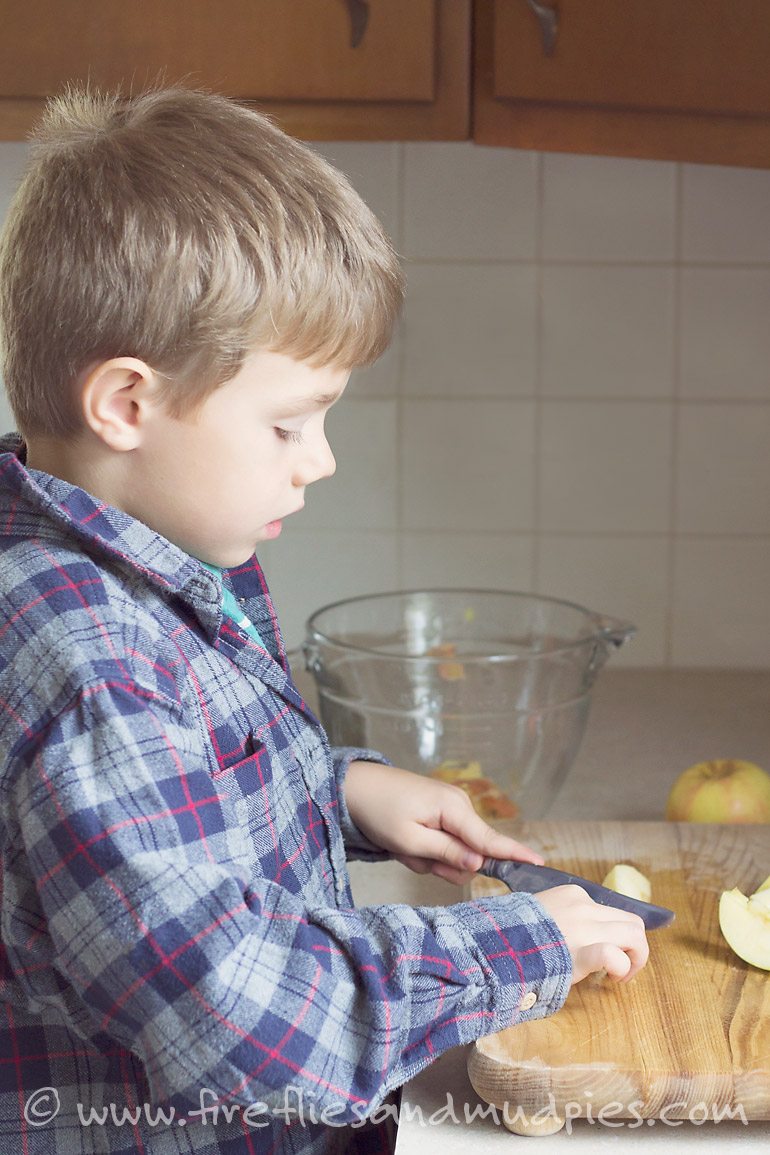 Making Memories and Food
If you want to make the best kid-made crock-pot applesauce in the world, here's what you'll need:
enough chopped apples to fill the entire crock pot
enough water to cover the bottom of the crock pot (so the apples don't stick)
sugar (you decide what's right for your family)
cinnamon to taste
patience, love, helping hands, and a hands-free mentality
At home, make it in the morning, right after breakfast. Mussed hair, pajamas, slippers, and all! Put that crock-pot on low, stir the apples, and let it cook slow all day. Store the applesauce, refrigerated, in quart-sized mason jars. Humbly share a jar with a kind neighbor—include a note of gratitude!
This simple, kid-made recipe is perfect because it's more about the moment, and less about the applesauce. Thank you, to all the teachers out there who make applesauce with their students, and share the special recipe with families. You are doing so much more than making applesauce.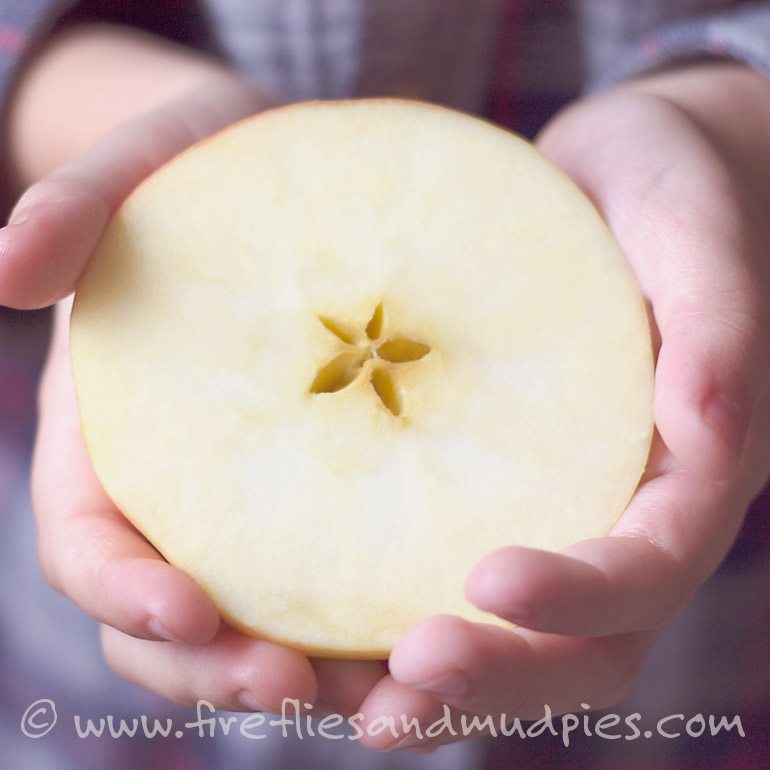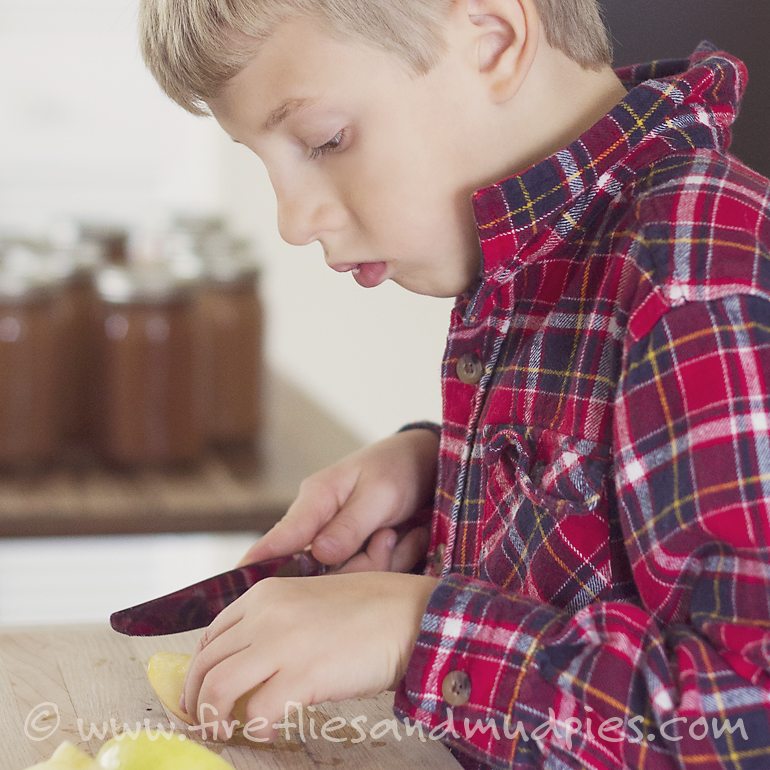 Oh, how fleeting time is! How are you making lasting memories with your family and friends? What makes you want to bottle a moment and never let go? Connect and share with like-minded Moms here.