Apple Butter is a thick, spreadable, concentrated form of applesauce that has been enjoyed by people since Colonial times. Traditionally, large quantities of Apple Butter were cooked in copper kettles over an outdoor fire. The Apple Butter had to be stirred and turned constantly with a wooden paddle to prevent it from scorching.
Fast forward to my home on September 30th, 2012. I don't have a copper kettle, a wooden paddle, or time to stir hot fruit butter all day! But still, my children enjoy homemade Apple Butter on peanut butter sandwiches in the fall. Here is how to prepare Apple Butter in a modern kitchen, in one afternoon.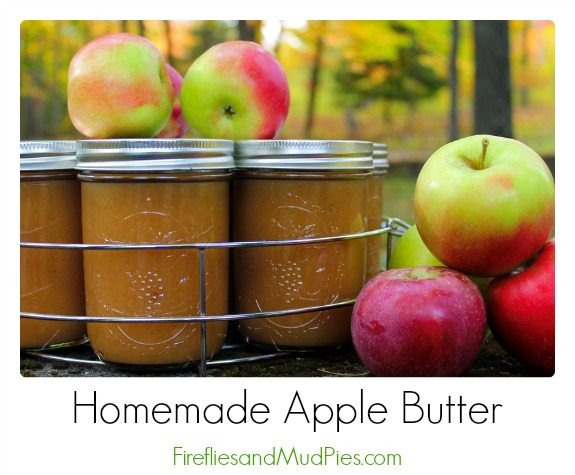 Ingredients:
6 lbs of apples (peeled, cored, and sliced)
2 cups of sweet apple cider
3 cups of sugar, or 1 cup of honey
1 1/2 tsp ground cinnamon
1/2 tsp ground cloves
Directions:
NOTE: These directions are not meant to be a canning tutorial.
1. Pick, wash, peel and slice the apples.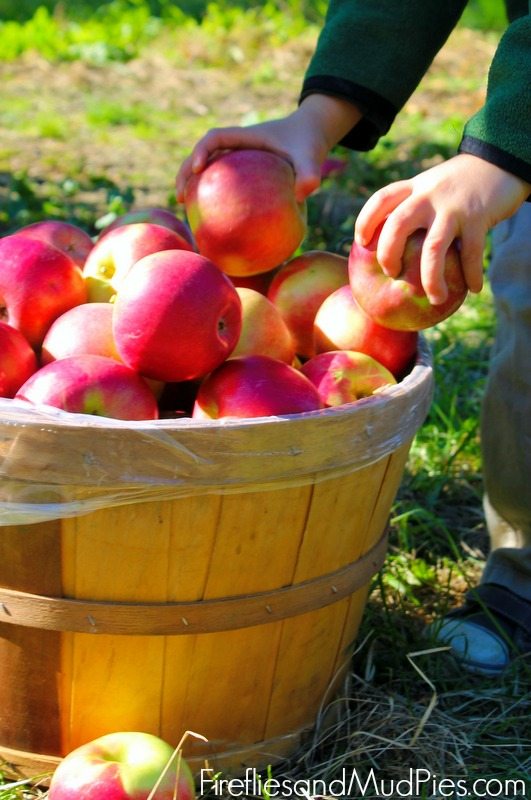 2. Combine the apples and apple cider in a large stainless steel pot. Bring to a boil over medium heat. Reduce the heat and boil gently until the apples are soft. I read somewhere that the fresher the cider, the better.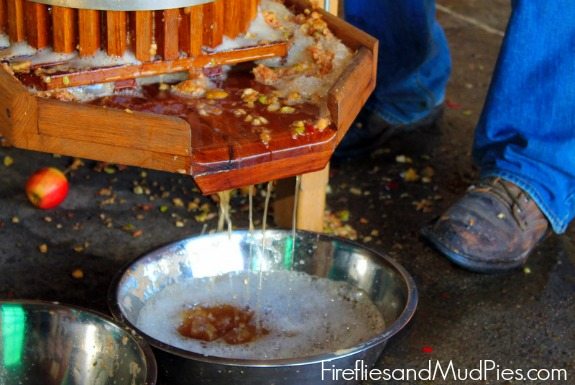 3. Working in small batches, transfer the apple mixture to a food mill. Measure 12 cups of apple puree and pour it into a saucepan. (This is where I cheated – I used a food mill to remove bits of skin and then put my apple puree through a food processor and pureed until it was smooth and creamy, but not liquefied.)
4. Combine the apple puree with the spices and sugars. I used local Michigan honey to achieve a sweet, but not as sweet as sugar, flavor. Bring to a boil over medium-high heat and stir frequently. Reduce heat, stir often, and boil gently until the mixture thickens and holds its shape on a spoon or plate (this will take hours).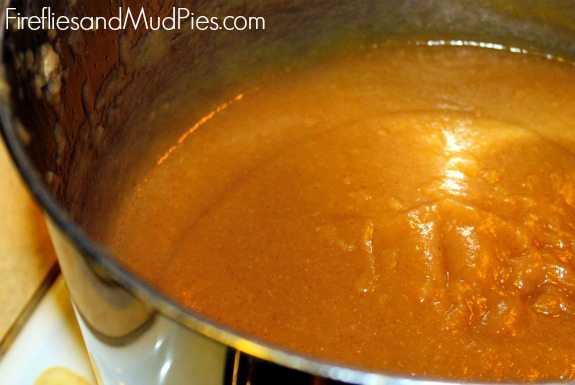 5. While the Apple Butter is cooking, prepare your canner, jars and lids.
6. Spoon the hot Apple Butter into the jars, leaving 1/4 inch of head-space. Remove air bubbles, adjust head-space, wipe the rims, apply lids, and screw down bands until fingertip-tight. Process jars for 10 minutes. Remove canner lid, but leave the jars inside. After 5 minutes, remove jars, cool, label, and store.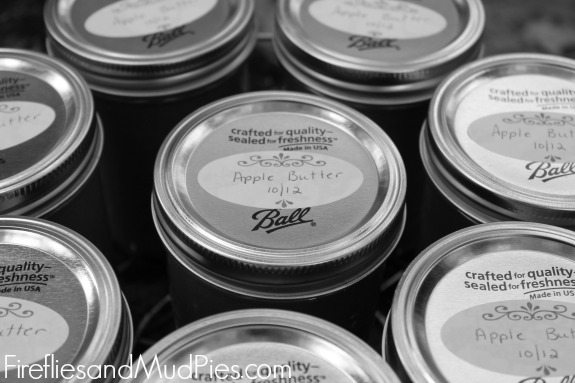 Homemade Apple Butter is a lovely pantry staple, as well as a thoughtful holiday gift. My kids enjoy it on sandwiches or spread onto saltine crackers.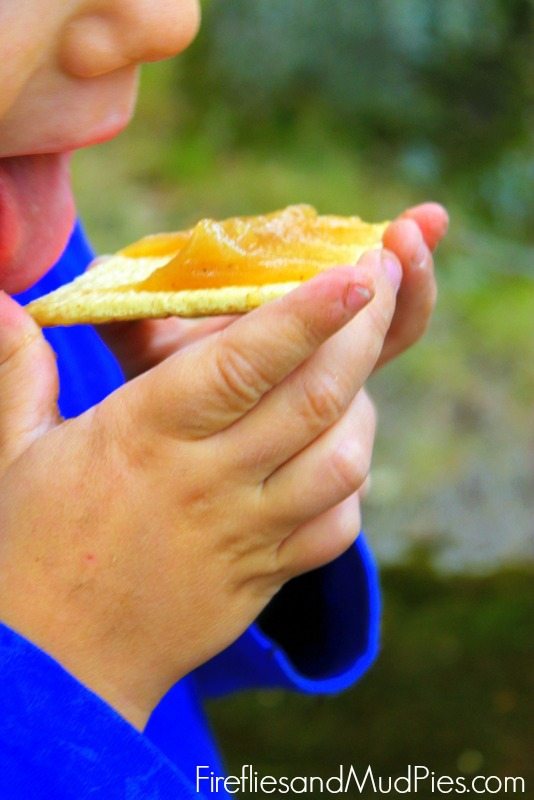 Do you prepare and can Apple Butter in the fall? What's your recipe?