This post brought to you by Cracker Barrel. The content and opinions expressed below are that of Fireflies and Mud Pies.
This past summer, my boys and I traveled over 80 hours by car! I can honestly say that most of those hours were stress-free due to some tricks I learned along the way and a Choose Your Attitude mentality. Shared below are my 10 sanity-saving tips for traveling with school age kids.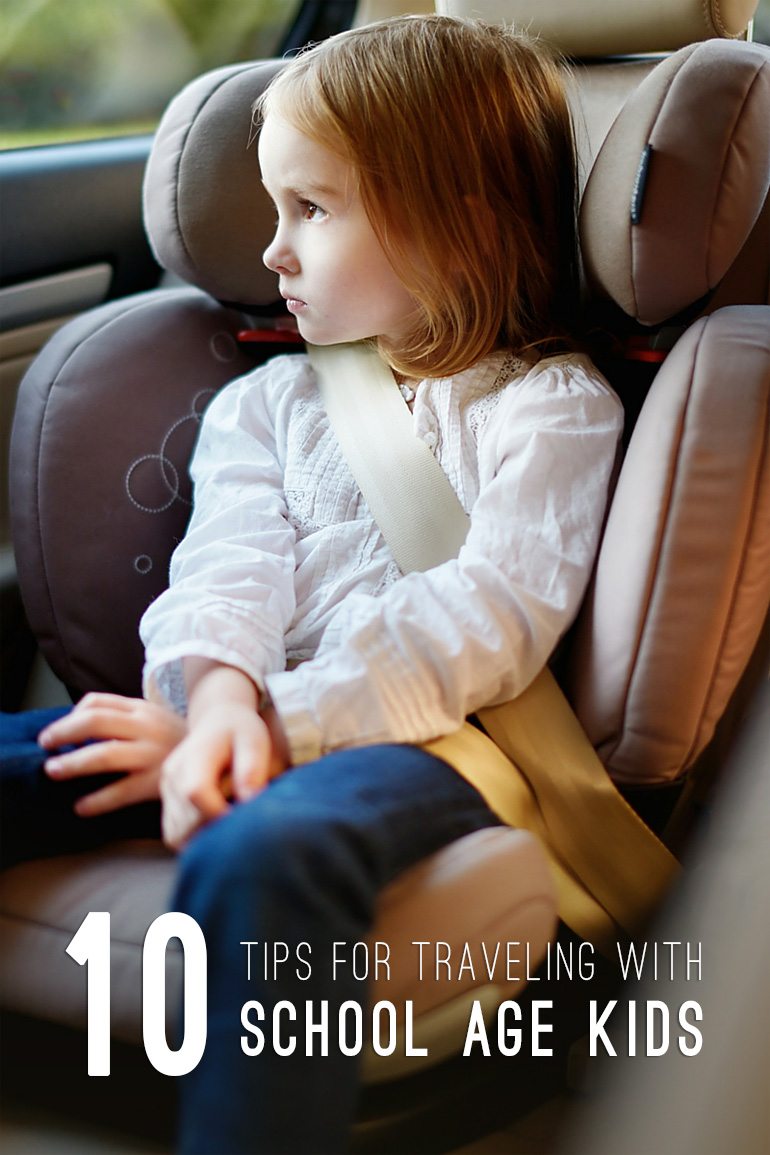 1. Choose your attitude. Traveling with kids can be fun…or not. Much of this depends on the attitude you choose to have throughout the duration of the trip. I find it helpful to keep Positivity and Sense of Humor in the driver's seat. Invite kids to do the same!
2. Pack snacks and water bottles. School-age kids are insatiable! Healthy snacks, water, gum, and hard candy are essential for long travel. Be sure to bring along your favorite snacks as well!
3. Give children a backpack to hold their belongings. When my boys were small, I made Busy Bags to keep them entertained in the car. Now they are responsible for packing their own Busy Bags! Word search puzzles, maze books, coloring books, markers, chapter books, and toys keep my boys' hands and minds busy!
4. Lose the guilt about screen time. Release any guilt about using DVD players, phones, or tablets on long car trips. Besides, there is a plethora of high quality children's programming and games that help develop math and language arts skills.
5. Enjoy a meal as a family. My family learned long ago that fast food left our wallets, moods, and stomachs feeling empty. It feels so refreshing to get out of the car to enjoy a sit-down dinner as a family. My favorite place to eat on the road is Cracker Barrel. Cracker Barrel's fresh made food and comforting atmosphere satisfies everyone. My boys love eating breakfast for dinner! Made "from scratch" buttermilk pancakes, fresh fruit, and scrambled eggs are much more nourishing than fries and burgers.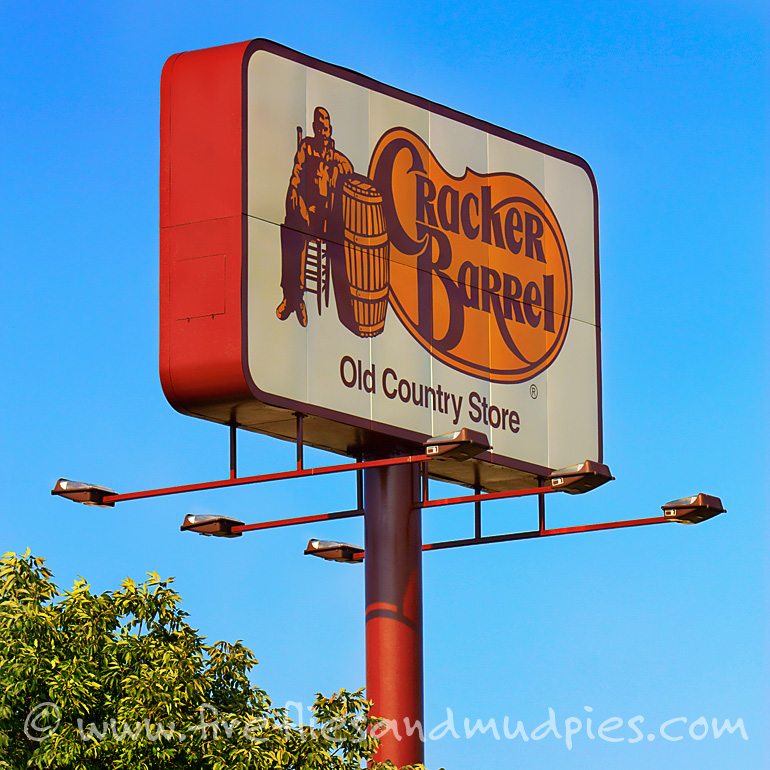 6. Keep plastic shopping bags and wipes in your glove compartment. As my kids have grown, so has the likelihood of them becoming carsick (products like Lemon Sanded Candy and Peppermint Sticks from Cracker Barrel's Retail Store help settle my son's stomach). Plastic bags and baby wipes are great to have on hand for garbage, sticky fingers, and spills.
7. If your child has special bedtime music and lovies, bring them along. My boys may be big, but they still love "Baby Roar" and "Peanut." Relaxing bedtime music helps them settle down after lunch or dinner. Bringing special objects and sounds from home makes kids feel comfortable, safe, and secure while traveling.
8. Pack a day and an overnight bag. Traveling is always an adventure with unexpected stops for us! I like to keep a change of clothes, pajamas, toothbrushes, and toothpaste in a day/overnight bag. (It's easier than hauling out suitcases!) Cracker Barrel's spacious, clean restrooms make changing clothes easy.
9. Load up devices with new eBooks and games. Before traveling, I perform App Rotation. It's similar to Toy Rotation, but takes place on a tablet or phone. I delete old apps and replace them with apps the boys haven't used in a while, or with new ones. App Rotation helps keep devices fresh, interesting, and age-appropriate.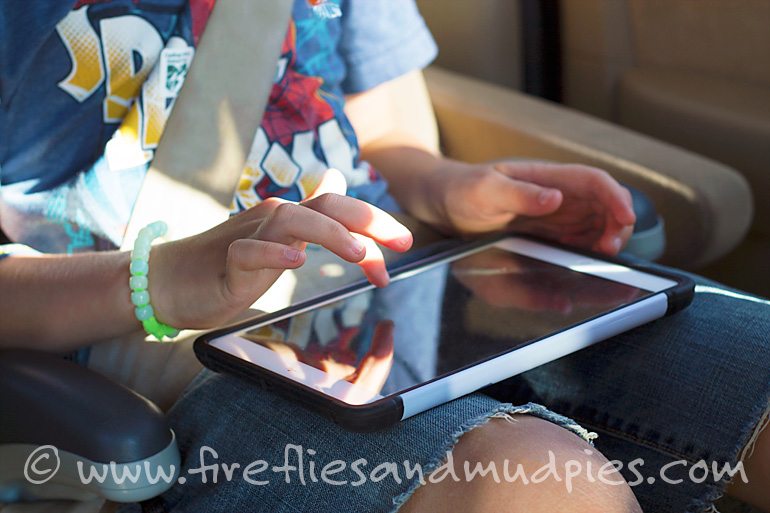 10. Keep a Family Travel Log. My kids enjoy writing and drawing about where we've been. We take turns sharing stories and drawings in a simple composition notebook.
What are your best tips for traveling with school-age kids? Stop by the Fireflies and Mud Pies Facebook page to share!