Get ready for some crazy summer fun! Kids of all ages will enjoy using squirt guns to create bold, tie-dyed t-shirts!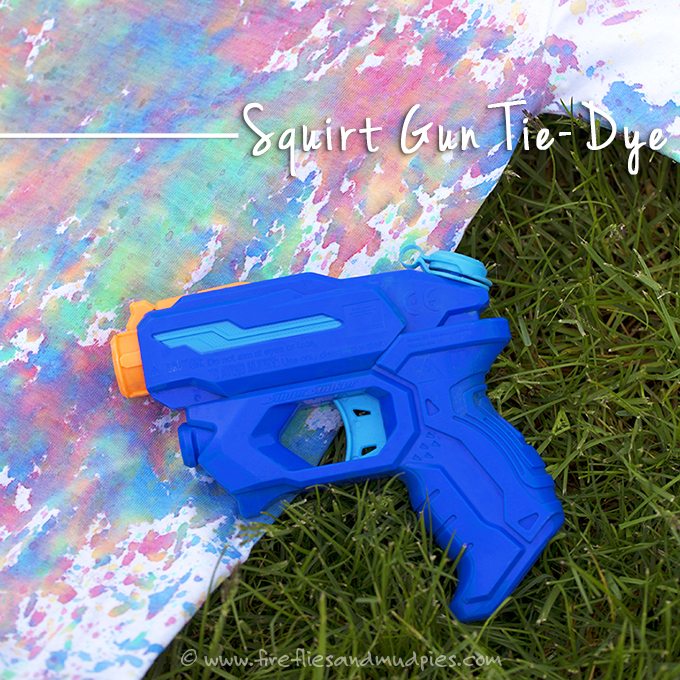 This post contains affiliate links. Opinions are my own.
My wise 8-year-old did point out to me that these shirts are not "technically" tie-dyed because there was no twisting or folding of fabric involved…but the effect of swirled, vibrant colors is very similar.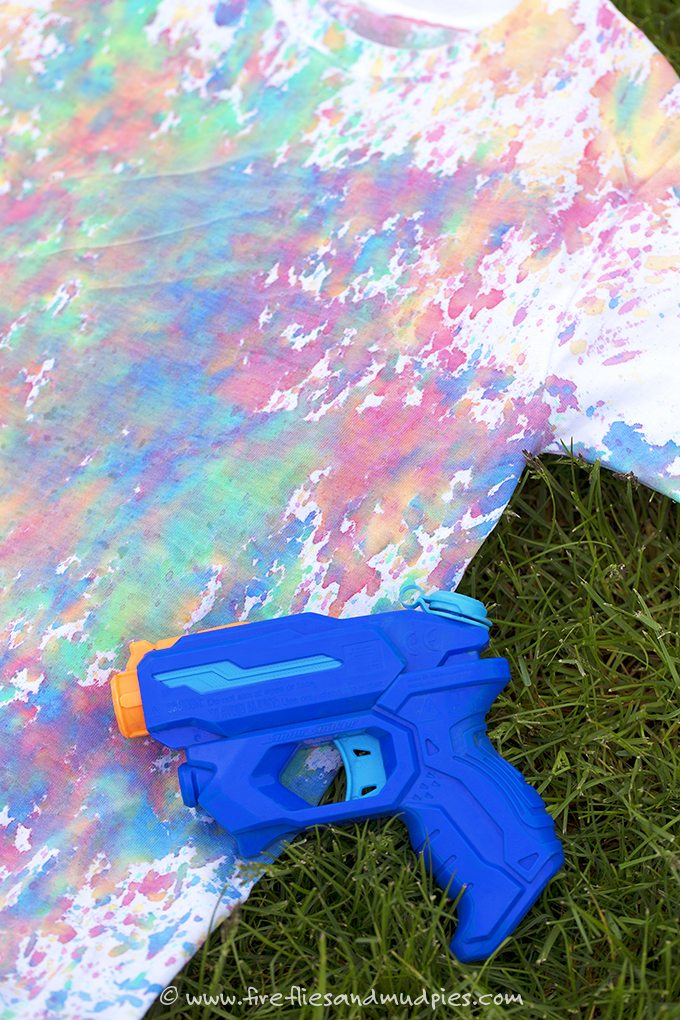 Squirt Gun Tie-Dye 
Kids will have a blast creating one-of-a-kind t-shirts with squirt guns! This wild art technique is fun, easy, and perfect for home, school, or camp.
Materials and Directions:
First, slide a piece of cardboard into your child's white t-shirt. I grabbed a crushed shipment box from our recycling bin and cut it to size with scissors. Next, prepare the paint by pouring 3 tablespoons of fabric paint and 1 cup of water into each squeeze bottle. Shake each bottle very well!
NOTE: If squirt guns aren't your thing, a plastic spray bottle provides a similar effect!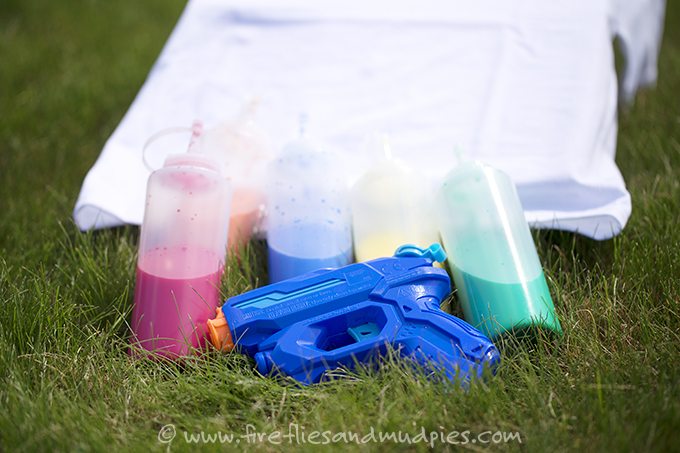 Arrange the kids' t-shirts outside on the lawn far away from driveways, buildings, and basically anything you don't want painted. I propped the t-shirts up on shoeboxes, but you could also use logs, an easel, or a cardboard box.
Next, invite children to pour the paint into their squirt guns. The squeeze bottles make this process super simple, easy, and semi mess-free!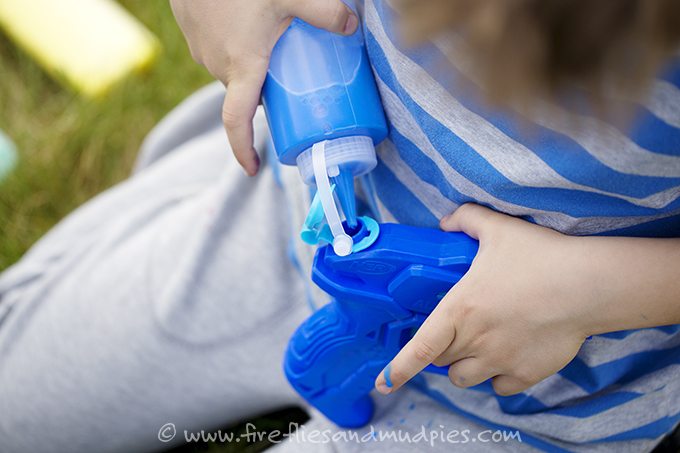 Here comes the fun part!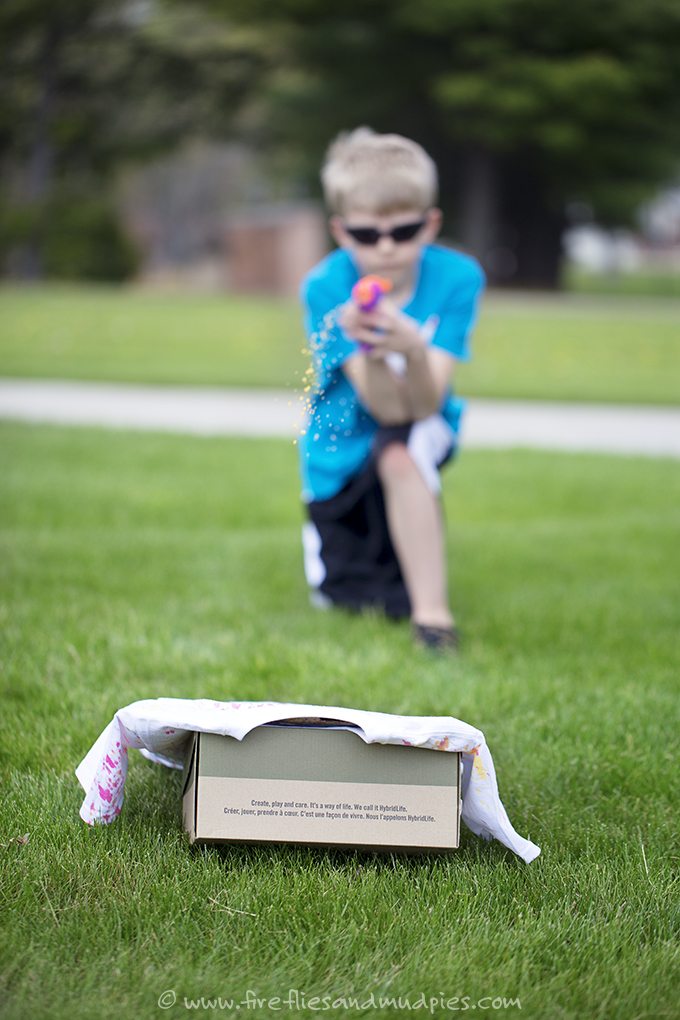 When your child's squirt gun is out of paint, they can refill with a new color! Be sure to flip the t-shirt over occasionally to make sure both sides get painted.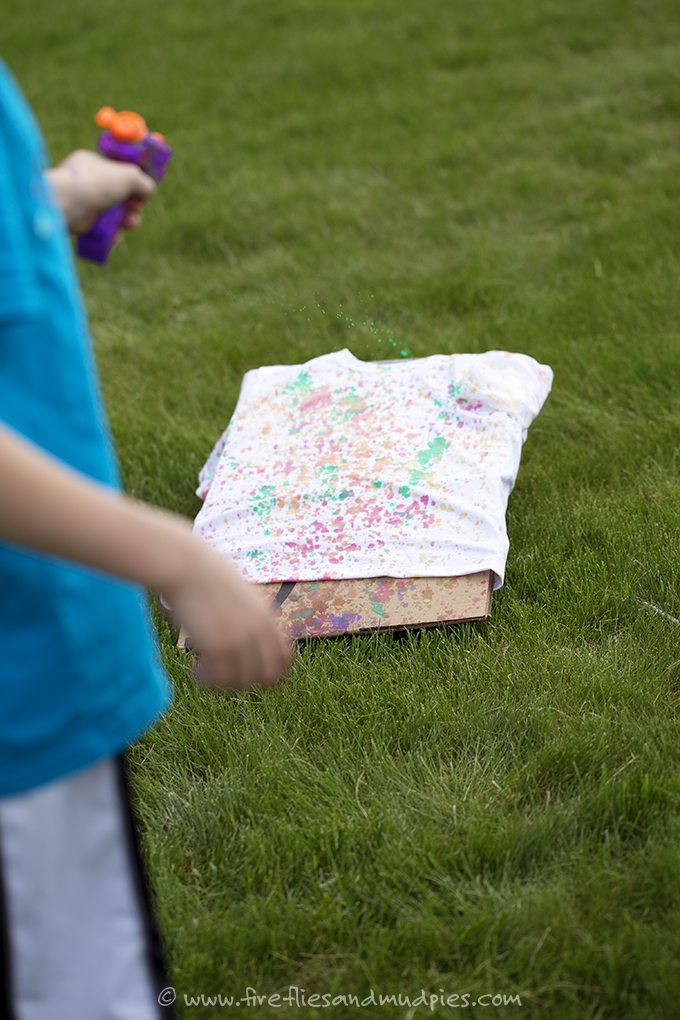 Each t-shirt was as bright and unique as the child who made them!
Allow the shirts to dry completely before washing as directed on the bottle of paint.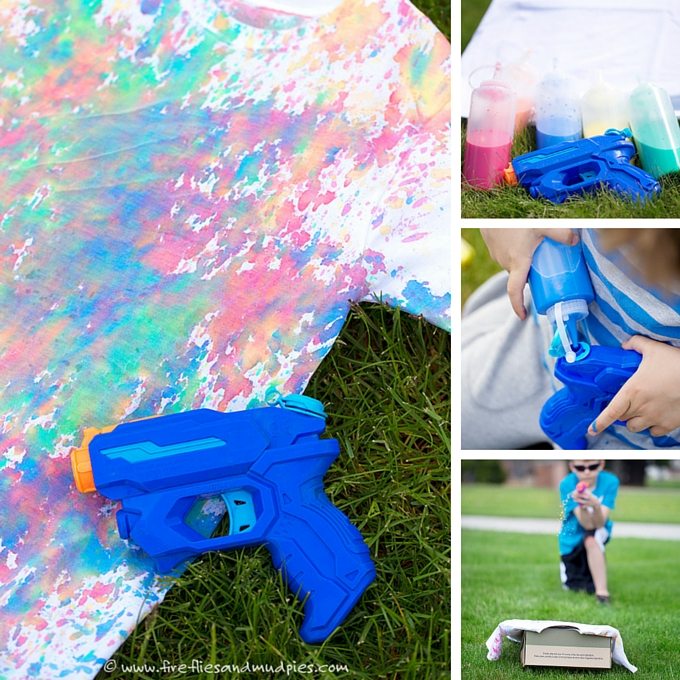 More Squirt Gun Fun for Kids
Summer is the perfect season for cooling off and creating wacky art with squirt guns! Here is some more inspiration: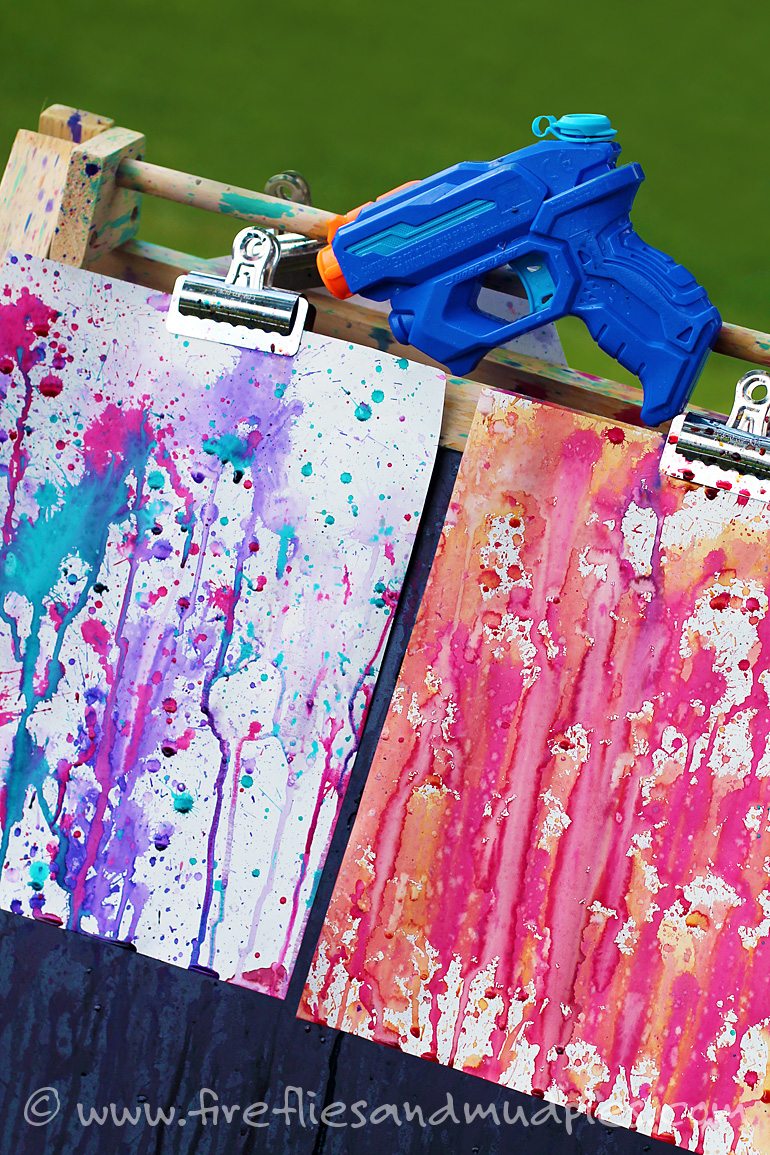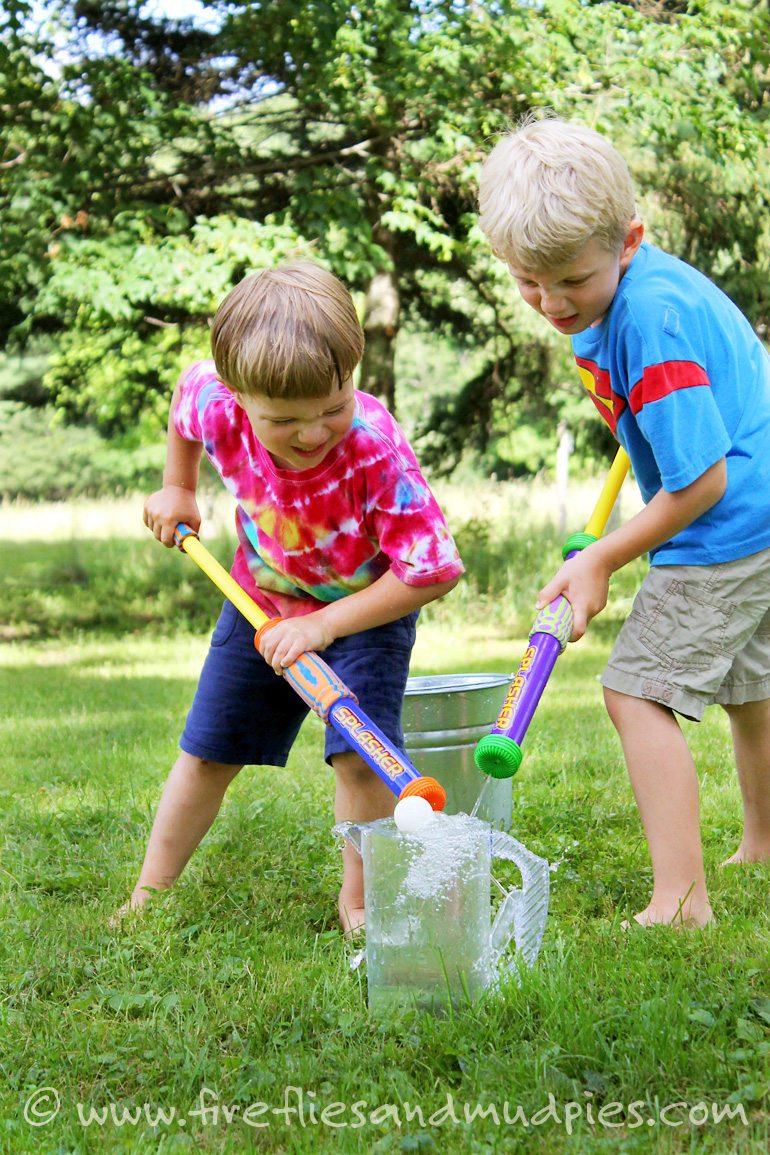 Are you following us on social media?  Find us on:
Facebook  |  Instagram  |  Pinterest  |  Twitter